"I wanted to create our own private resort where we could all entertain but walk to the beach and restaurants," says Dayna Williams of her enormous resort-style home that is located on a double block in Main Beach on the Gold Coast. The house is home to Dayna, her husband Michael and their three children, 18-year-old Jackson, 13-year-old Emerson and three-year-old Lulu.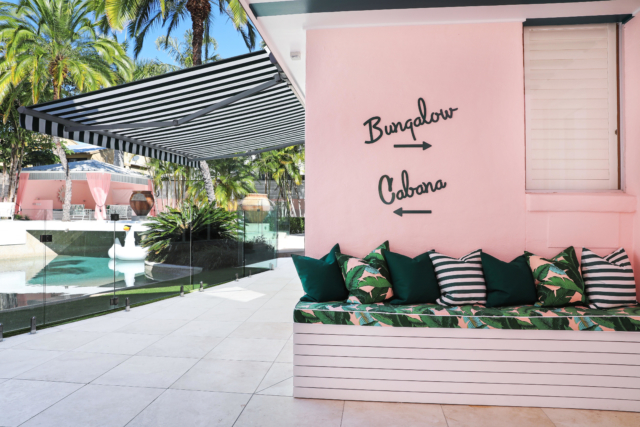 "We bought our home late last year because there are only three double home blocks in Main Beach. It's a large house that suits our family of five perfectly. Our teenage boys have a lot of space and privacy to evolve, whilst we're all still under the same roof," says Dayna.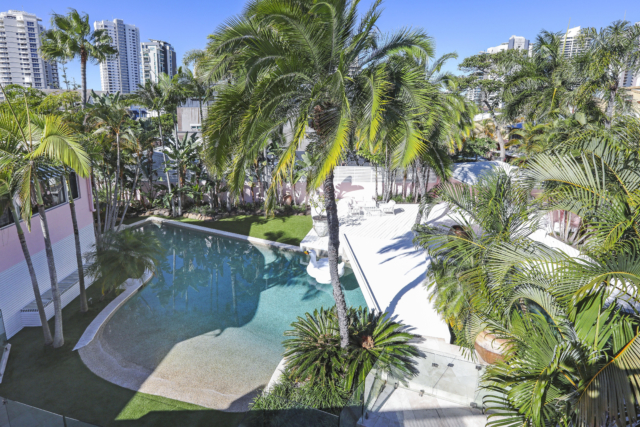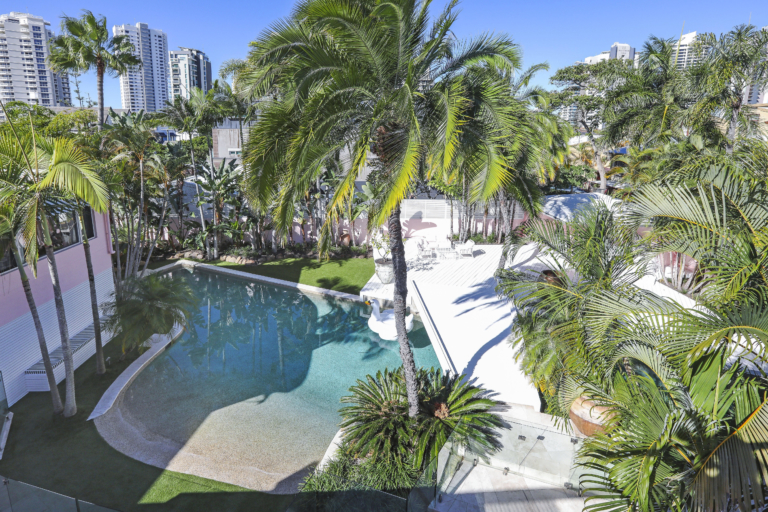 "I fell in love with the home years ago from pictures I had seen. It was almost an enigma in this suburb. A big white house with a 'Sheraton Mirage' pool construction, but no one really new how fabulous it was behind the expansive fence.
"We loved the fact that it sat on a double block and was like a private resort. It was a bit unloved as the previous owners lived between LA and Australia," says Dayna who set about transforming it with plenty of inspiration drawn from The Beverly Hills Hotel – one of her favourite places.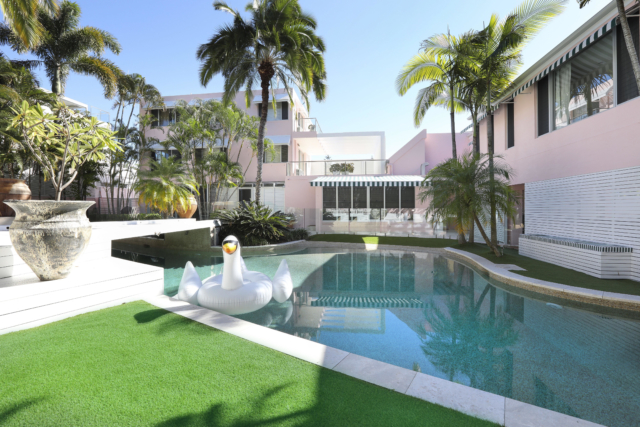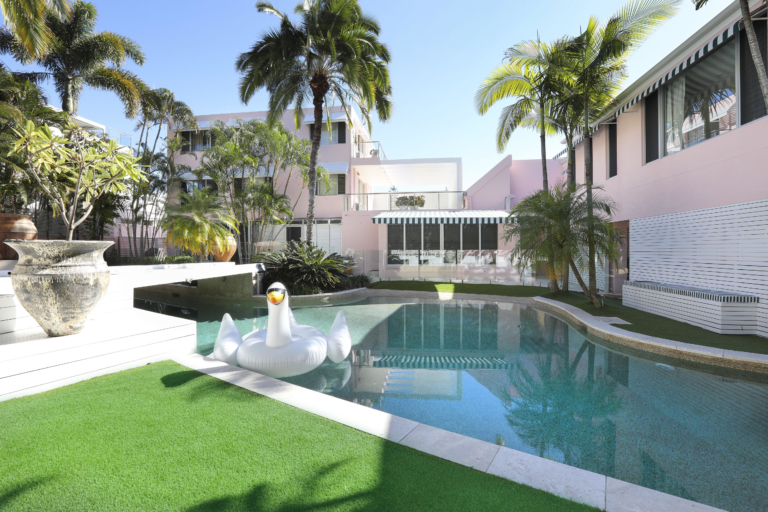 "My husband and I have both spent time at The Beverly Hills Hotel over the years so I decided that I didn't want another white house, and had it painted pink. We went to The Beverly Hills Hotel at Christmas time to match the colours and I sourced the Martinique wallpaper and fabrics and went about theming it."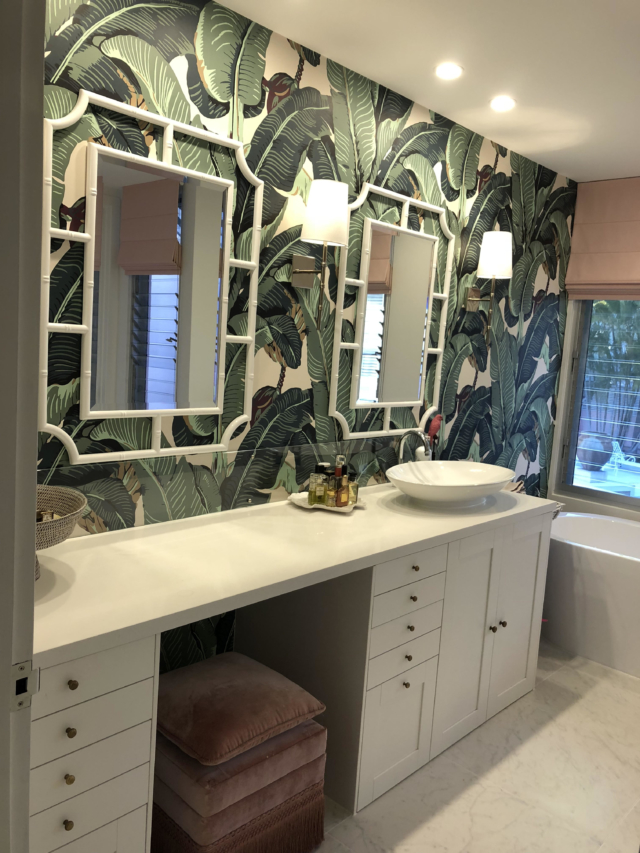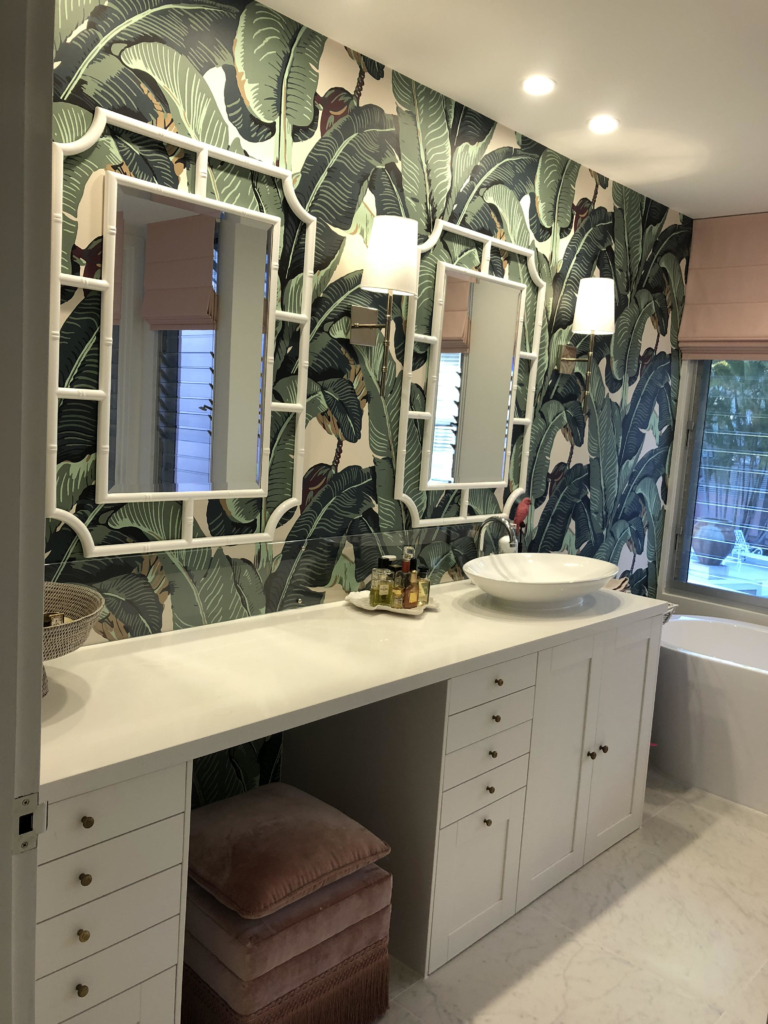 The home is comprised of two structures that are joined, but each can be locked off separately if required. The boys occupy their own building which is no doubt the envy of most parents of teenagers!  "Our teenage boys have one side which is three-level and has a lounge room, kitchen and laundry on the ground floor," says Dayna. One of the boys occupies the first floor which is comprised of a bedroom, large walk-in closet with kitchenette, ensuite, TV room, bedroom and large patio, while the other has the second floor which is the same size but has a study and smaller balcony.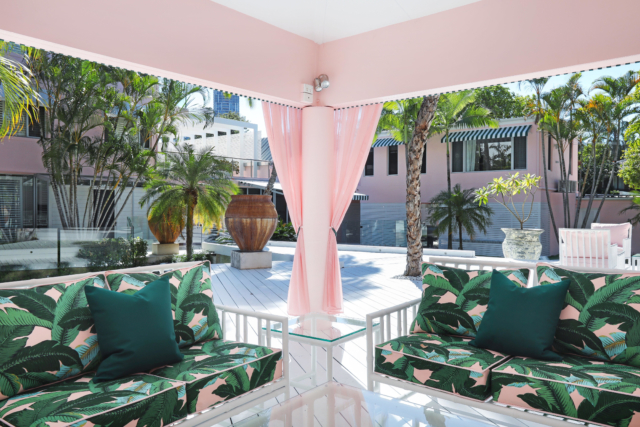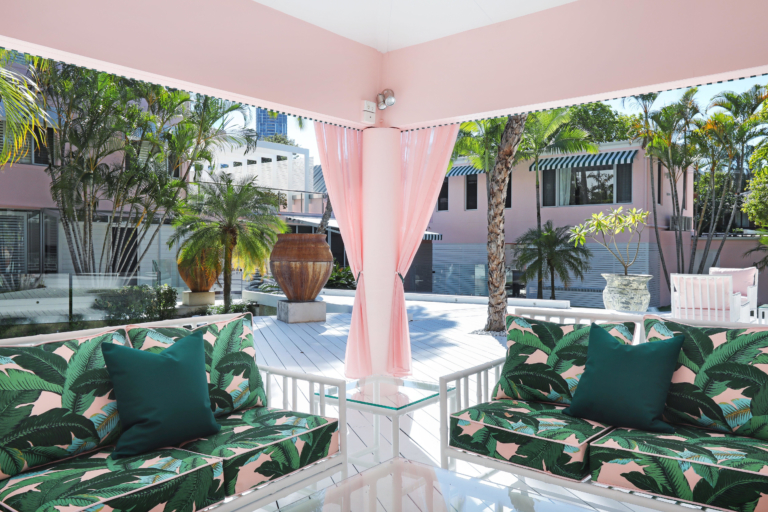 "Michael, Lulu and myself live in the main house. We built an extension over the triple garage to give us some extra space. We added a large bedroom for Lulu, 17 square metres of hanging wardrobe for myself and a bathroom. Michael also has a separate walk-in robe and ensuite," says Dayna.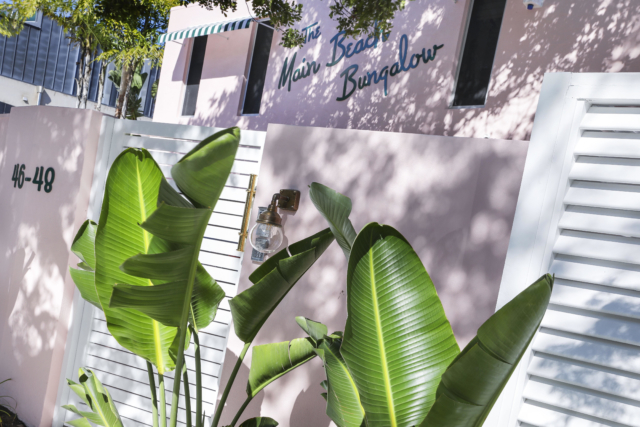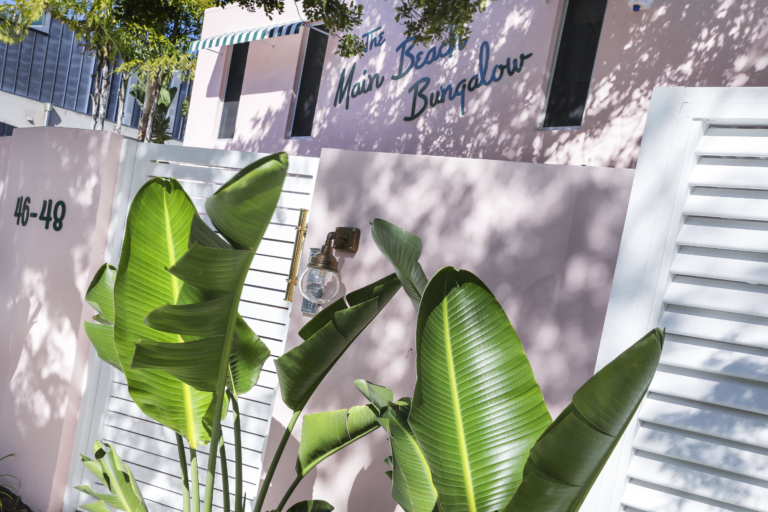 Unsuprisingly, Dayna has been inundated with photoshoot requests. "I have had a lot of interest and requests for photo shoots as it appears everyone wants a pink backdrop. It was suggested that I allow the pool area only to be photographed. Being our home, I only allow minimal shoots and none of the interior," says Dayna.
Just imagine the parties!