As restrictions continue to ease across most states, many Australians are beginning to plan their next domestic weekend escape to relax and rejuvenate. Even if you're not getting away, you can take inspiration from some of the best Australian and New Zealand hotel bathrooms for your next reno.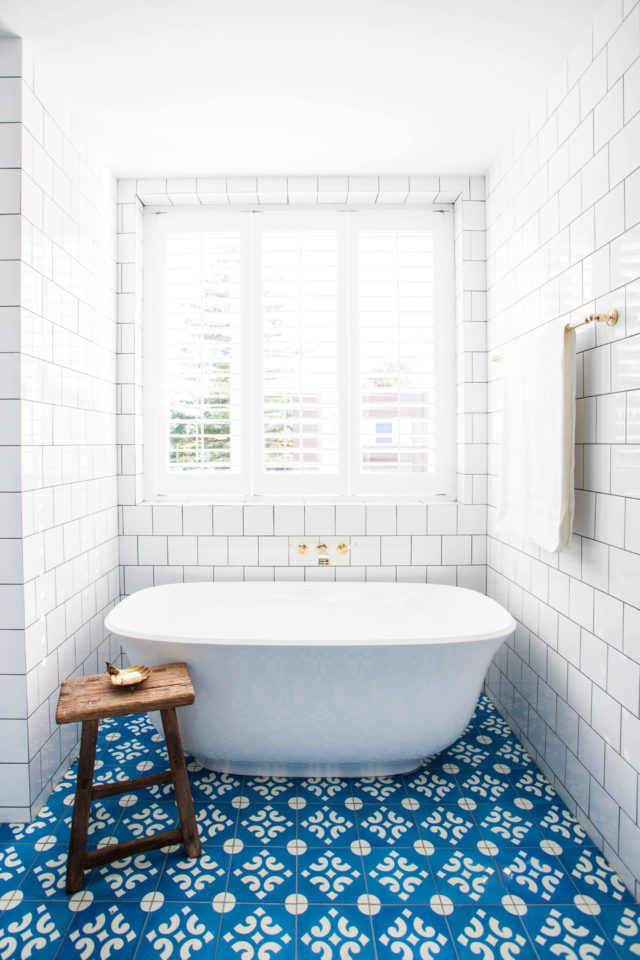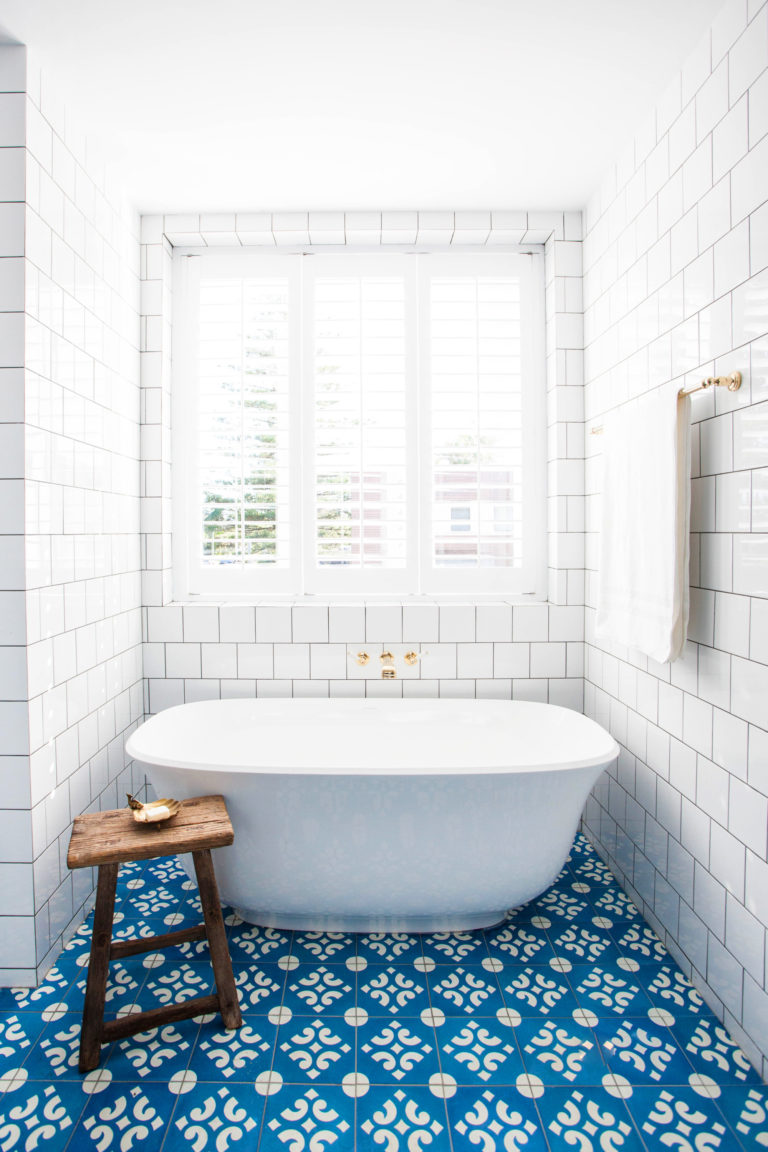 Emma Joyce from luxury bathing brand Victoria + Albert Baths, shares some of her favourite hotel projects, with tips on recreating a luxurious hotel feel in your own home.
Bryon Beach Abodes, Byron Bay
Nestled in the picturesque Northern Rivers beach town of Byron Bay, Byron Beach Abodes offers guests six unique, boutique holiday homes. Designer Taliah Lowry has captured the raw beauty of the Australian bush that surrounds the abodes and has brought the outside in to create a tranquil escape.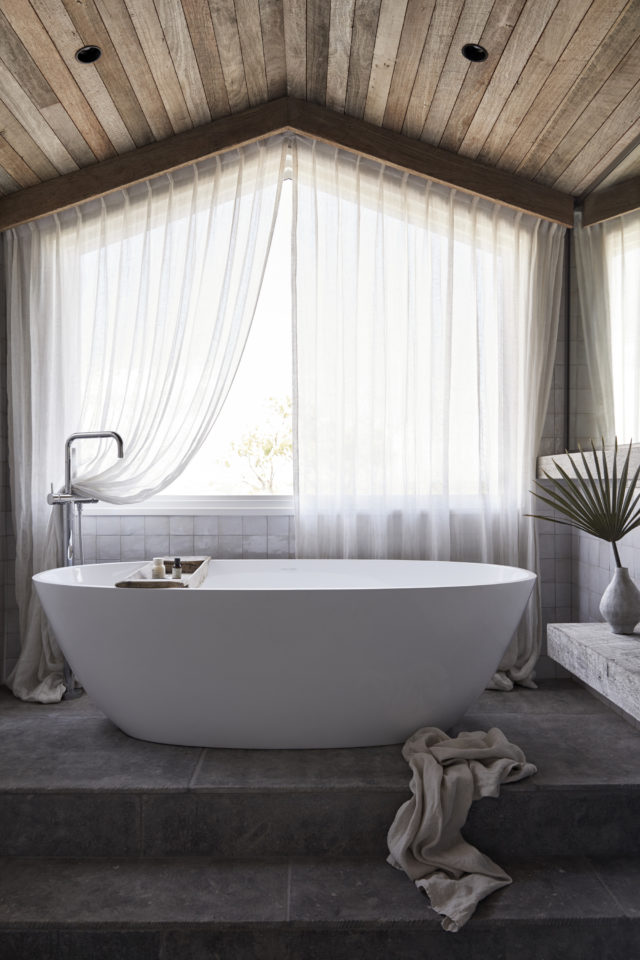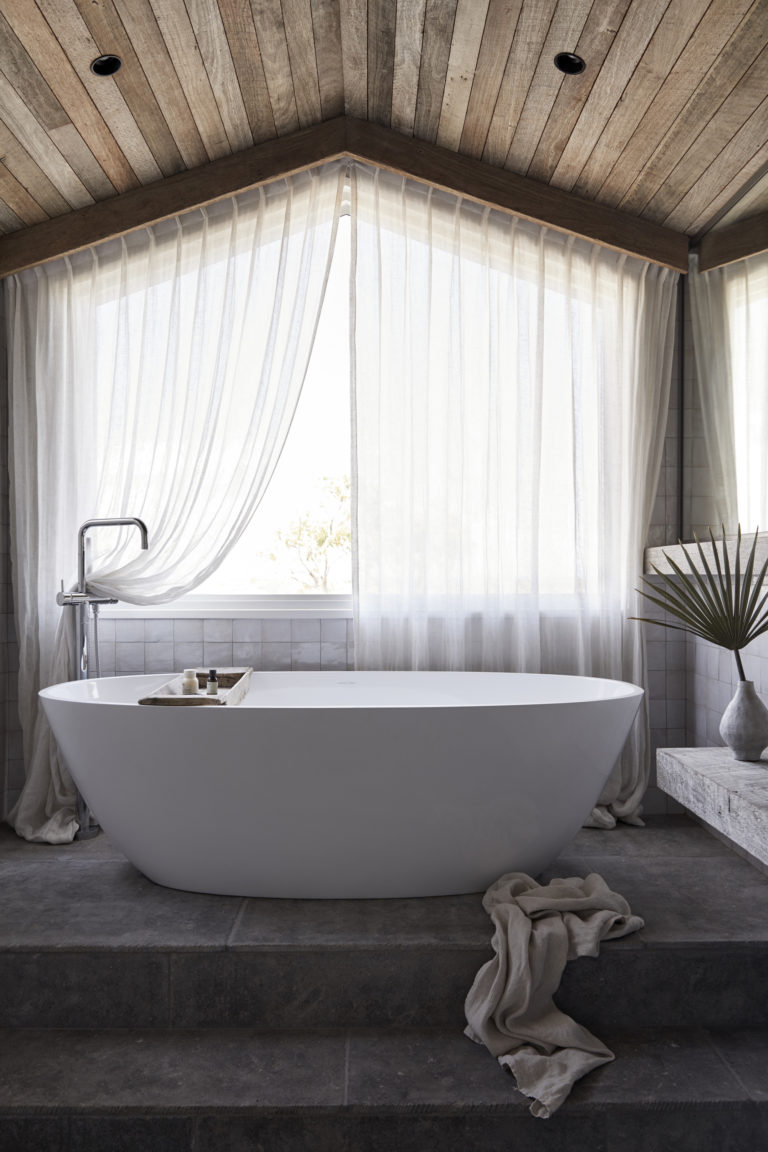 The peaked recycled timber ceiling and striking window that encompasses almost an entire wall afford a sense of light and space, while a marble vanity and concrete flooring centre the room through their earthy feel. These strong elements are softened through the layering of flowing white sheer drapes, soft towels, and the striking Victoria + Albert Terrassa bath, situated on its own mezzanine to create a dramatic centrepiece.
How to replicate this look:
When creating your own dream bathroom, look to bring natural light into the space through oversized windows and skylights. When looking for the perfect bath, look for a shape and scale to suit the space, and ensure it is comfortable for you – always try and sit in a bath before buying.
If you are looking to incorporate stronger visual elements into your space, such as polished concrete floors and recycled timbers, offset these harder textures with sheer flowing curtains, soft white or cream towels, and touches of flora.
El Questro Homestead, The Kimberley
Located in the picturesque Australian Kimberley region, El Questro Homestead offers nine suites and luxurious exclusivity to guests seeking a desert hideaway.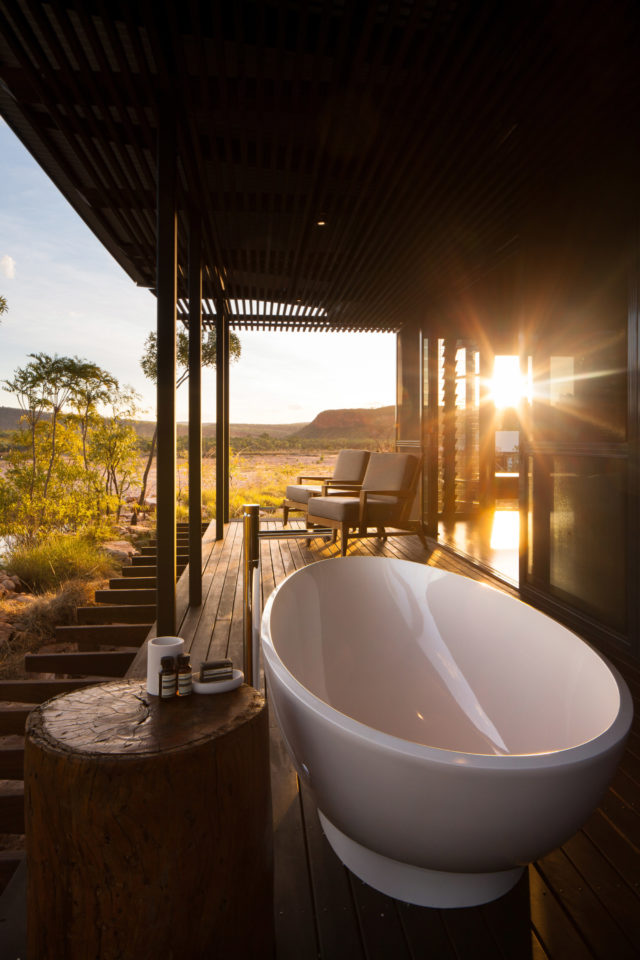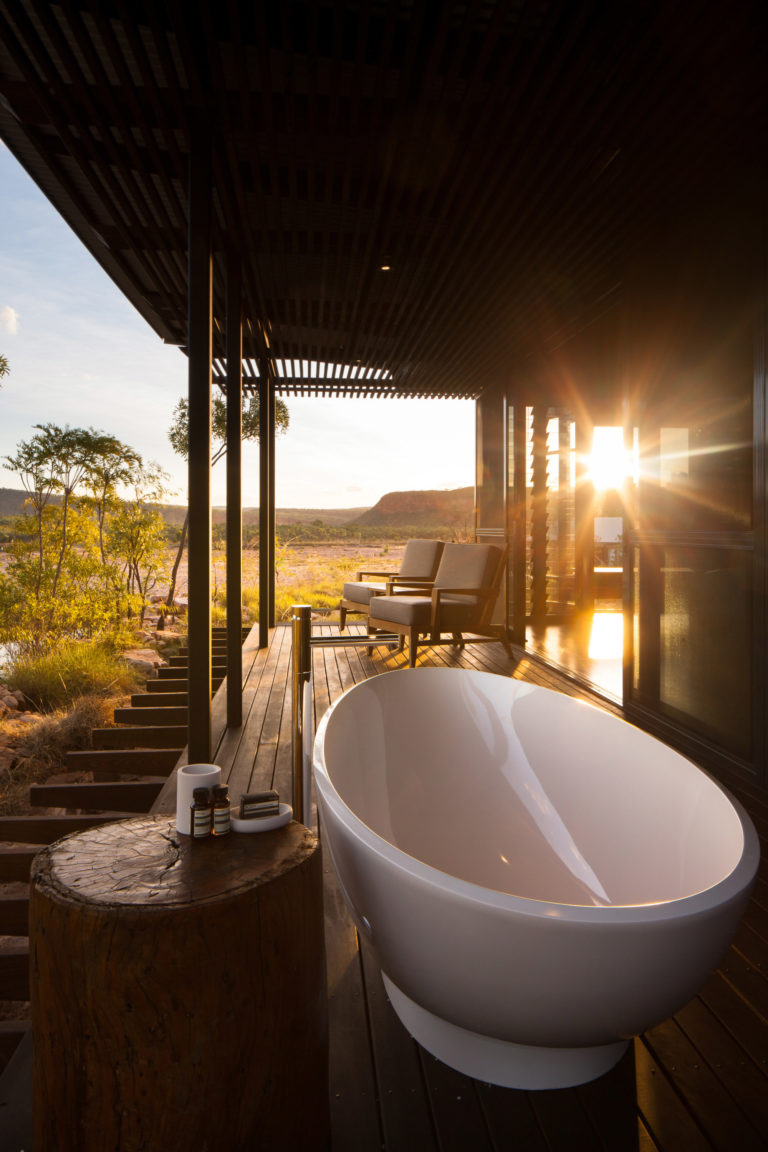 Created by Troppo Architect, the homestead literally takes the inside out, featuring a stunning Victoria + Albert Napoli bath on the quintessentially Australian wrap-around veranda. An awning over the veranda provides just enough protection from the elements and allows guests to bathe and immerse themselves in the stunning scenery, no matter the weather.
Recreate this look:
Look outside for your next bathroom renovation. Outside bathing is a trend sweeping Australia due to our stunning climate, and represents the ultimate in spa luxury. Weather conditions are something to be mindful of when creating your outdoor oasis, so try having your outdoor bathroom under an awning or pergola.
Halcyon House, Cabarita Beach
Known as Australia's most unique beachside property, Halcyon House is located within the beachside surrounds of Cabarita Beach on Australia's East coast – almost halfway between the Gold Coast and Byron Bay. Designed by Virginia Kerridge, Halcyon House offers an eclectic cross between classic Hamptons and Australian beach house style through its use of vibrant blues and tones of white.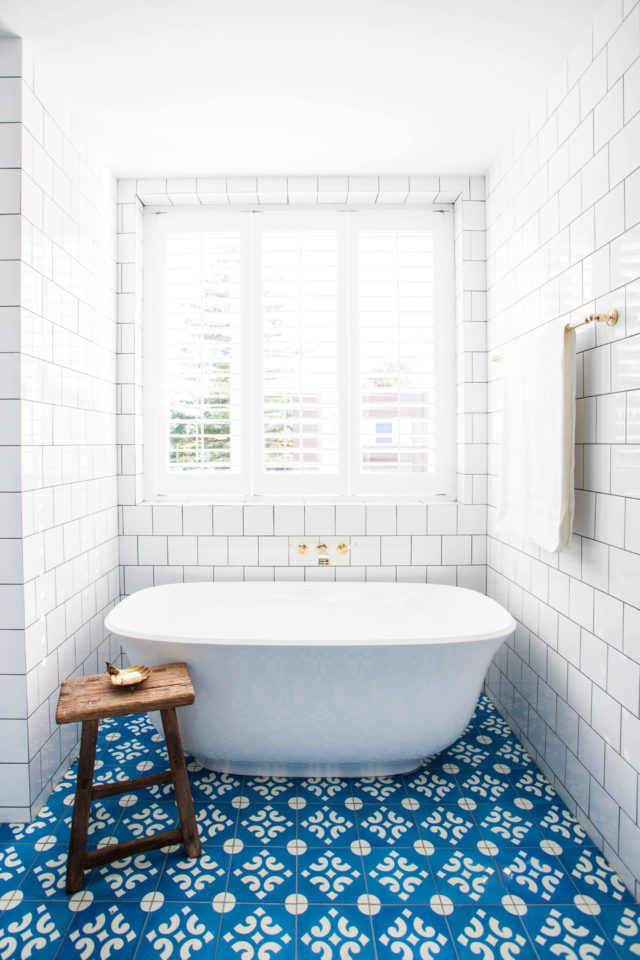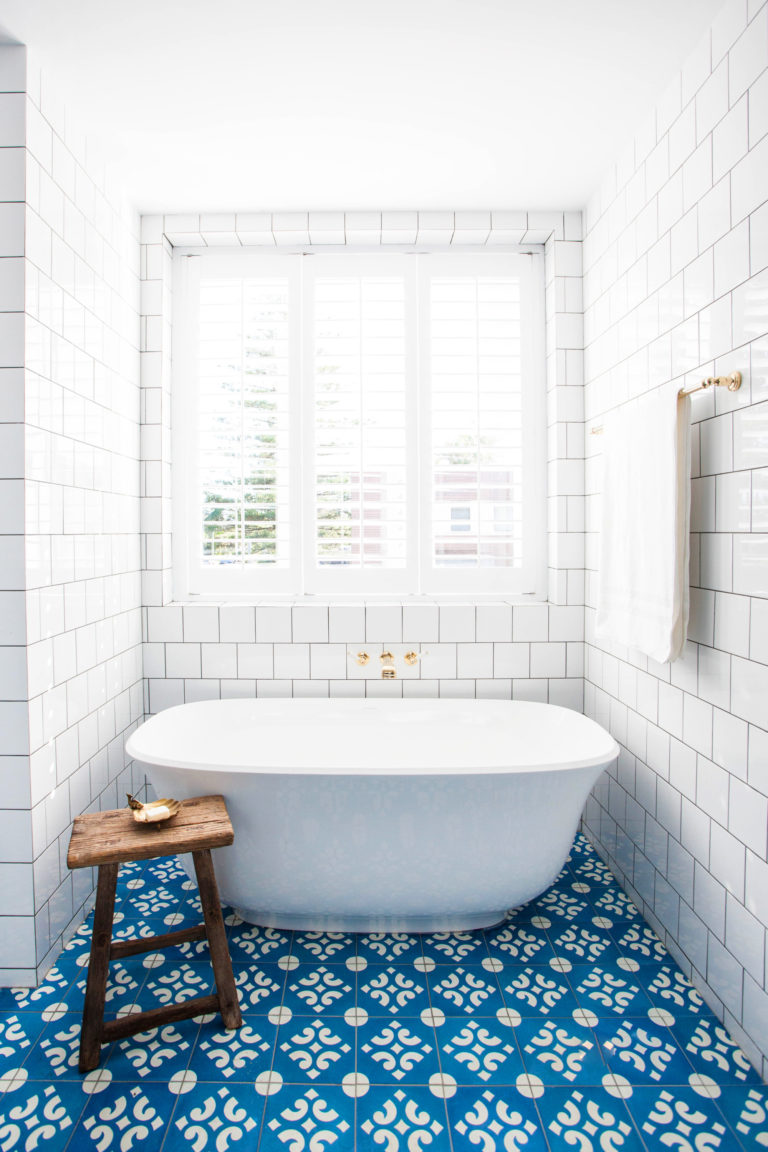 This continues into the bathroom where a striking blue-and-white Moroccan tile feature is the space's centrepiece. Warmth and personality are brought into the space through the layering of timber-framed mirrors, metallic tapware and striking white landscape subway tiles. Cocooned in its own private space is the Victoria + Albert Amiata bath, standing in pride of place. A traditional freestanding bath brings an air of luxury to any space.
Recreate this look:
This is the perfect example of 'less is more'. The eclectic bathroom tiles create their own statement and are complemented by finer details. When trying to recreate this look, choose your statement tile first and decide where you want it to be featured. This could be a full bathroom floor tile, or a full or half-wall tile.
Victoria + Albert's recently launched 100% matt finish is available on a range of their baths and basins. This unique finish absorbs and diffuses light and feels gentle against the skin, adding a softer, human touch to a minimalist space.
Matakauri Lodge, Queenstown, NZ
Nested alongside the sparkling shores of Queenstown's internationally recognisable Lake Wakatipu, Matakauri Lodge offers luxurious suites and villas, each with a private patio offering unspoilt views of snow-capped mountains and expansive views of the iconic lake.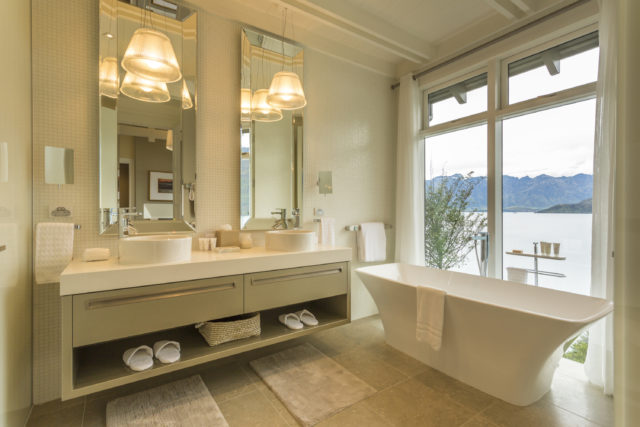 Created by the owner of Matakauri Lodge, the stunning villa bathrooms ensure the spectacular scenery is the main feature of the space, with a floor-to-ceiling window. Delicately framed, oversized mirrors provide functionality, but also double the feeling of space in the room by reflecting the window and the breathtaking view.
The Ravello Victoria + Albert bath creates a stunning centrepiece to the space while still blending into its surrounds with its refined shape. Protected from the elements, guests can still enjoy the natural beauty of the New Zealand landscape from the warmth and comfort of the tub.
Recreate this bathroom:
When choosing a bath, make sure it reflects and works for the space. A freestanding bath doesn't always have to feature in the centre of the bathroom; it can create just as much impact off to one side. Think about the size and functionality of your space. If you're working with a smaller floor space, place the bath to the side and up against a window. This allows for a functional space while also creating atmosphere for your bathing experience.
QT Melbourne
QT Melbourne offers perfectly groomed, boutique accommodation in the heart of the city. Designed by Indyk Architects, QT Melbourne was crafted to reflect the unique identity pertaining to the city that surrounds the five-star hotel.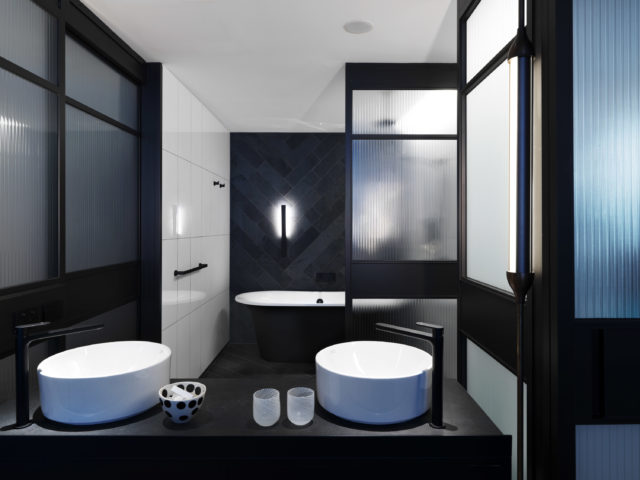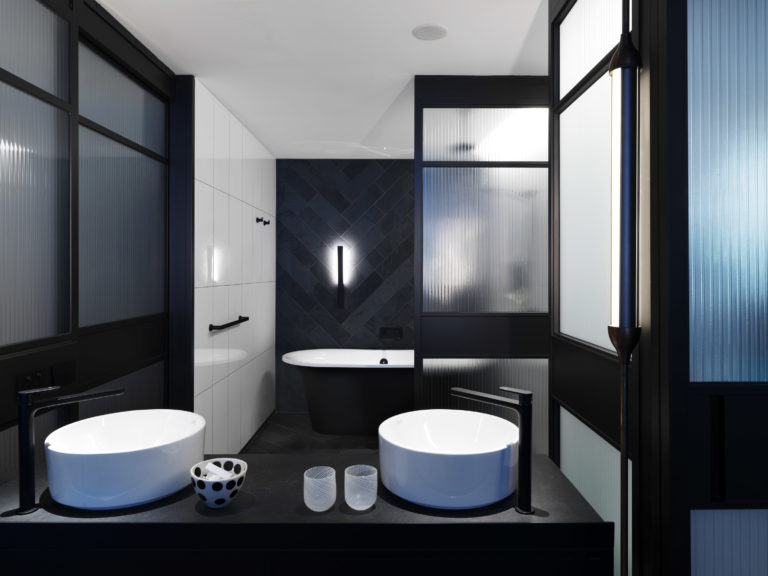 The QT is heavily influenced by art, fashion design and music, and features a strong presence of local contemporary art. The open plan bathroom-into-bedroom space exudes personality through creative art pieces, deep timber details, and electric blue features. The open plan brings the bedroom's personality into the bathroom through the inclusion of the Victoria + Albert Monaco bath with a striking black finish.
Recreate this bathroom:
This bathroom is all about art and personality. When looking to create a similar space, consider the various ways in which you can incorporate art or colour. Look to empty walls within the space to feature artwork, either through framed pieces or a tiled artistic feature wall.
Add drama and personality into a space through colour. Specify your bath or basin — or both — in a bold, glossy colour, and set these elements against a cool, neutral bathroom for maximum impact. For example, match a mint green basin with a white marble benchtop and matt black tapware for a perfect combination.
To ensure your bathroom's seamless fusion with the rest of the house, take cues from the colour palette throughout the rest of your home and inject the commonly featured shades into your bathroom as well.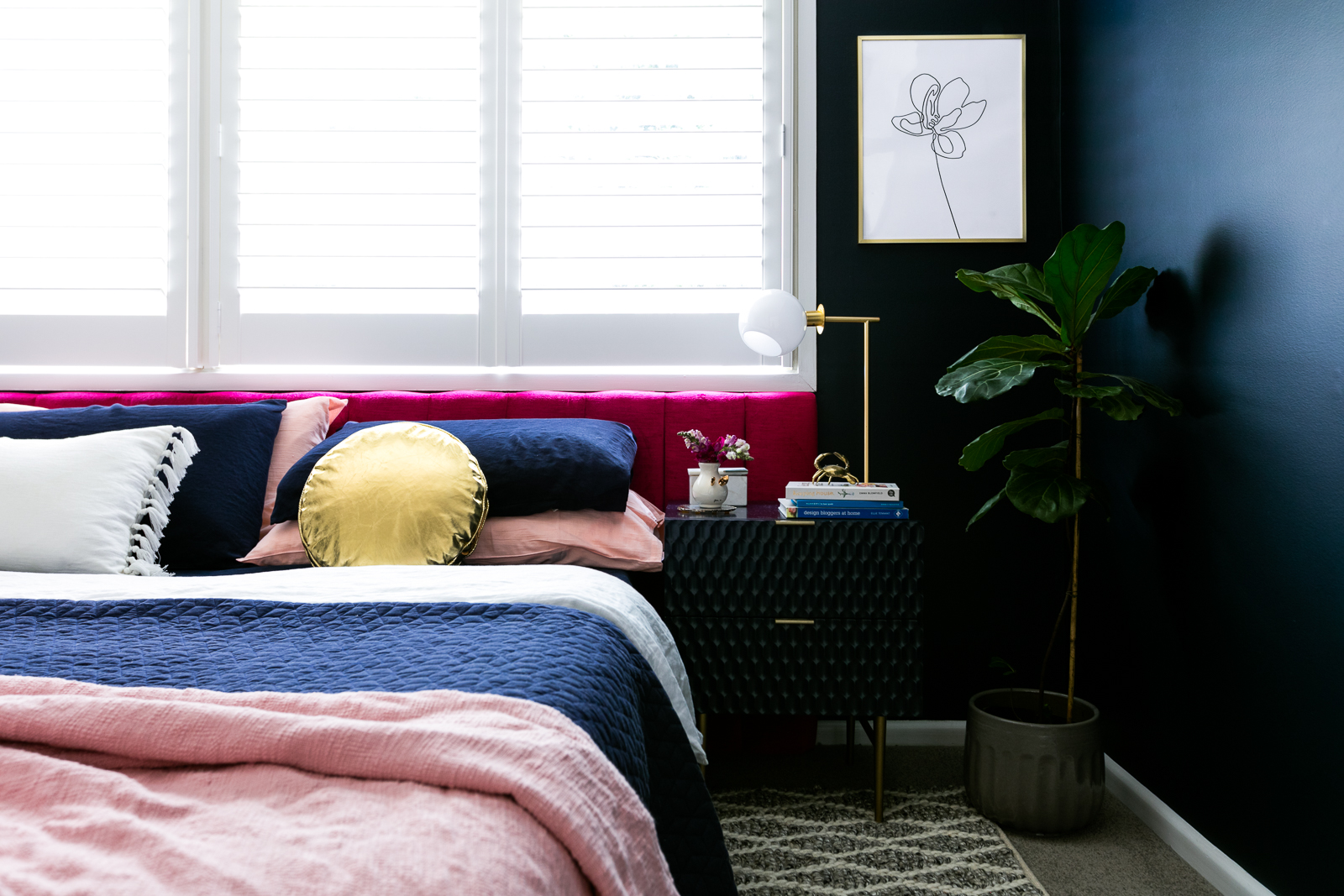 How to create a hotel bedroom look and feel
Sponsored by TEMPUR I don't know about you, but I'm forever bringing ideas home from hotels to try and incorporate into my own bedroom. Because there's nothing like that comfortable,…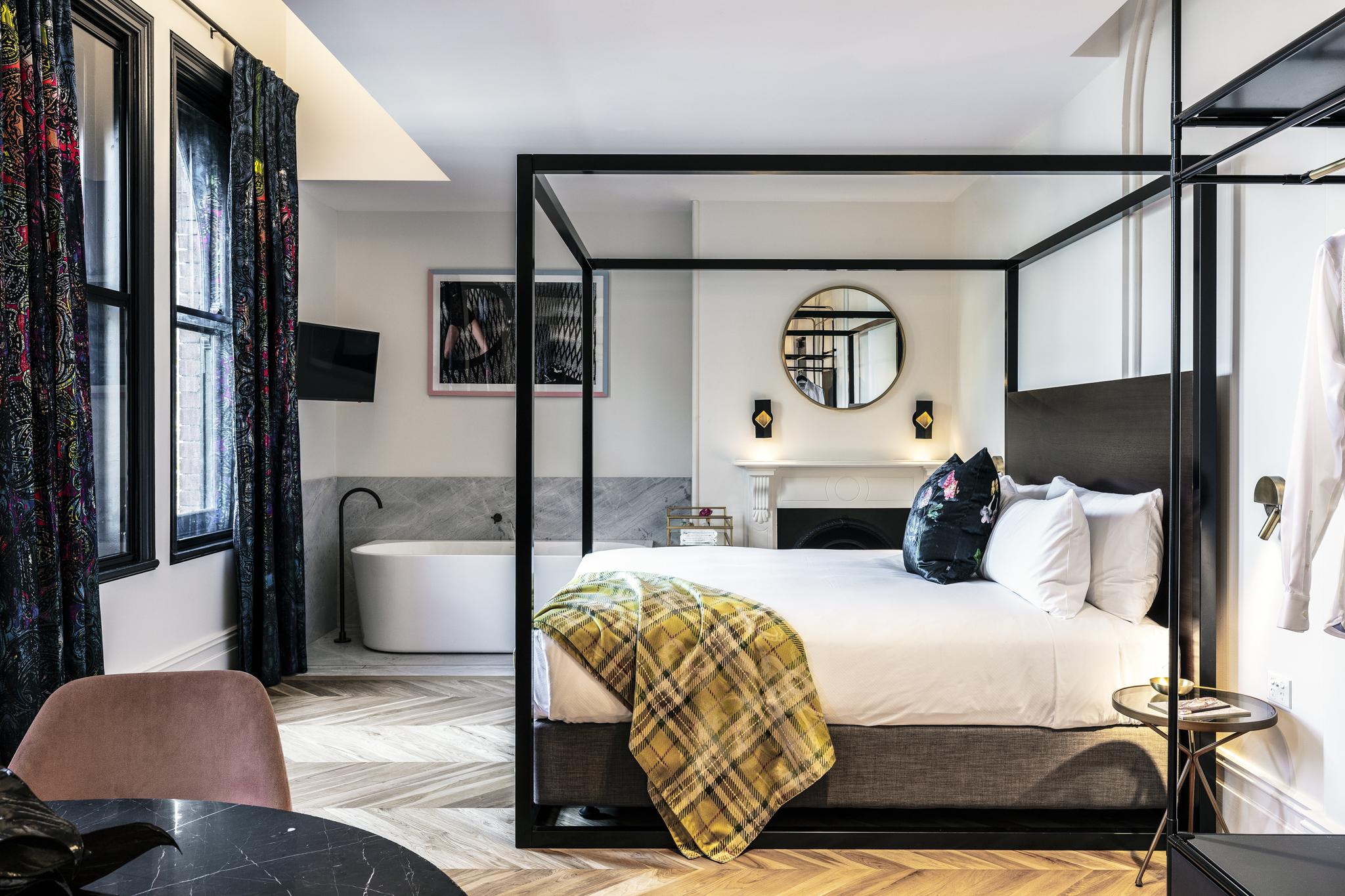 Little Albion Guest House: Sydney's hottest new hotel?
In the race to create Australia's most dazzling hotel interior, the baton was passed recently to a new boutique establishment in Sydney's Surry Hills, the Little Albion Guest House. Formerly…