"The word 'chimerical' means unchecked imagination and that's the feeling we want to bring to our work. We would describe our work as eclectic, colourful and abstract!" says Charissa Schlink, one half of the Perth-based ceramics duo Chimerical Homewares whose fun, colourful, one-off pieces remind me of the fashion brand Gorman.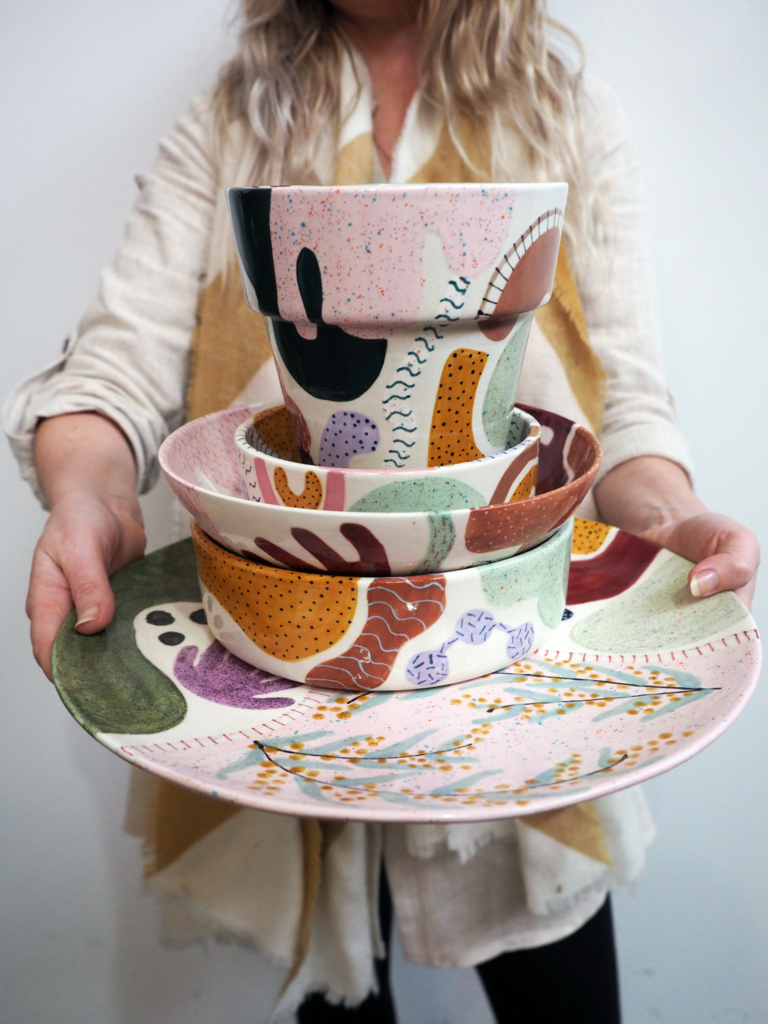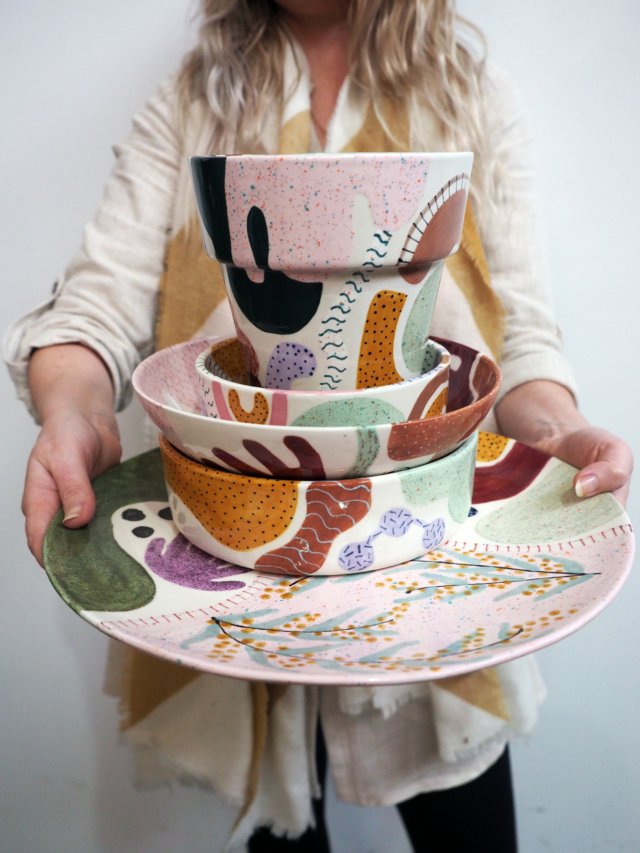 From platters to plant pots, bowls, vases and mugs, the range is brimming with on-trend colours, and it's no surprise to hear that Charissa met her business partner Sharnah Abbott while studying fashion design at TAFE. "We started a 'paint your own ceramics' café for children after we graduated from fashion and that's where we really got into our own ceramic painting," says Charissa.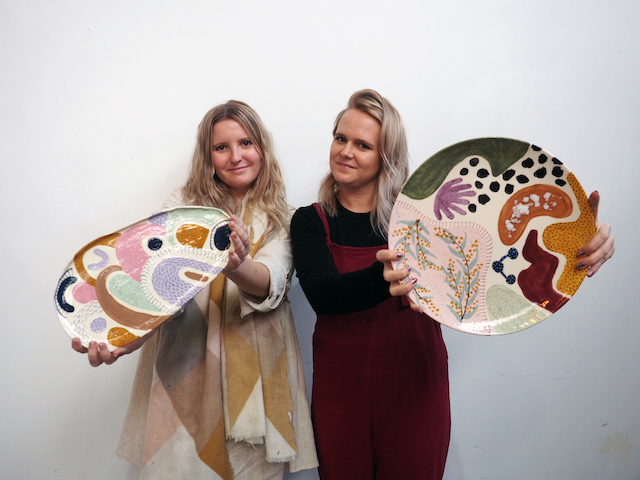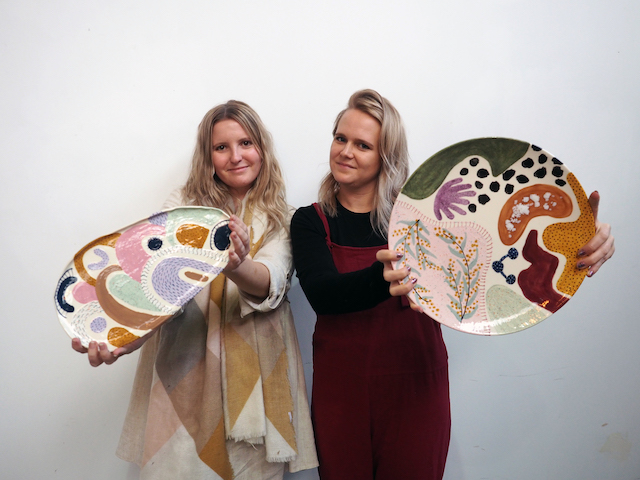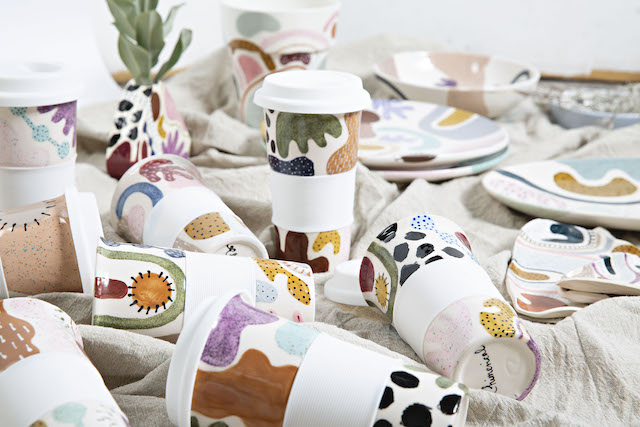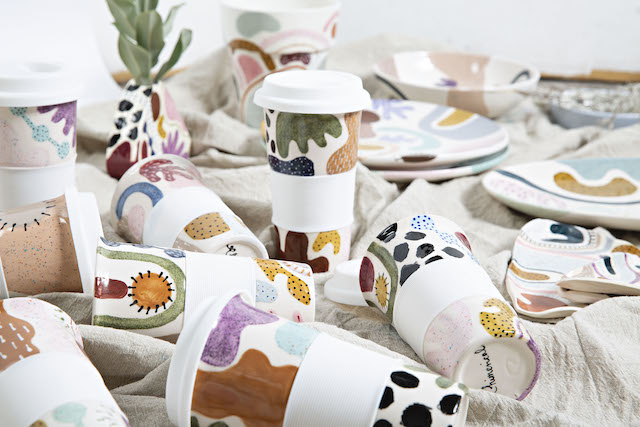 The pair's prolific output soon meant both of their homes were overflowing with hand-painted ceramics, prompting a move to sell them at local markets. "We had to find an outlet for our art!" says Charissa of the brand that can now be purchased online, and in various retail outlets including The Block Shop in Melbourne.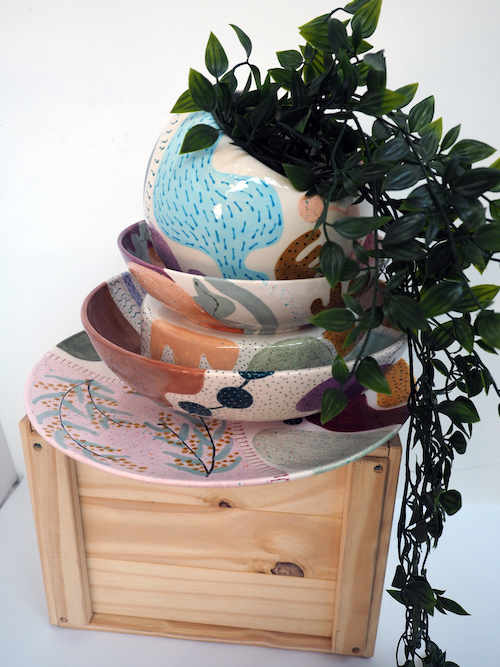 "We want to make homewares that brighten up your house and bring a smile to your face. I always love that our customers can look at our pieces and find their own meaning in them," says Charissa. Inspired by abstract art, especially weaving and collage, the Chimerical Homewares pieces use pattern to create depth and texture.
Unsurprisingly, the plant world is a major muse too. "We are mostly inspired by nature as we are both massive plant lovers," says Charissa.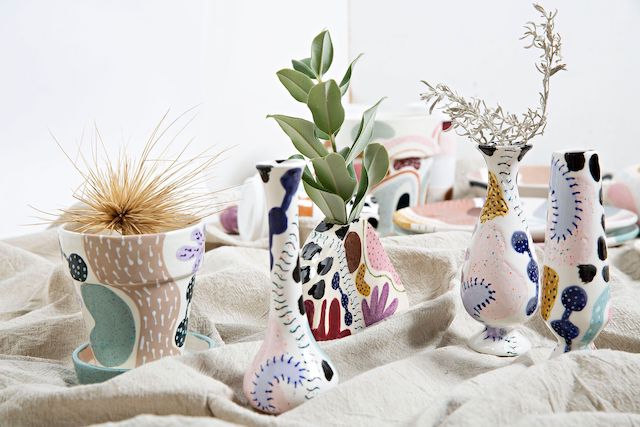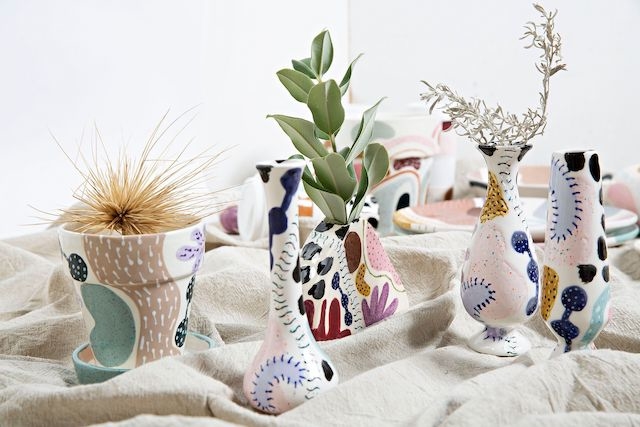 Aside from keeping up with demand for their ceramics (many pieces are sold out), the creatives have also started another company called 'Little Paint Co' which offers ceramic painting parties and workshops in Perth, both in the studio and on a mobile basis.