Located within walking distance from the beach, this stylish surf shack themed Queenslander can be found at Crescent Head on the NSW mid-north coast – six hours from Sydney and a favourite spot for surfers. Named after the iconic surf movie 'Big Wednesday' the three-bedroom cottage features pastel stained-glass and intricate timber detailing but has been newly renovated with fun tropical prints and fresh blue paint.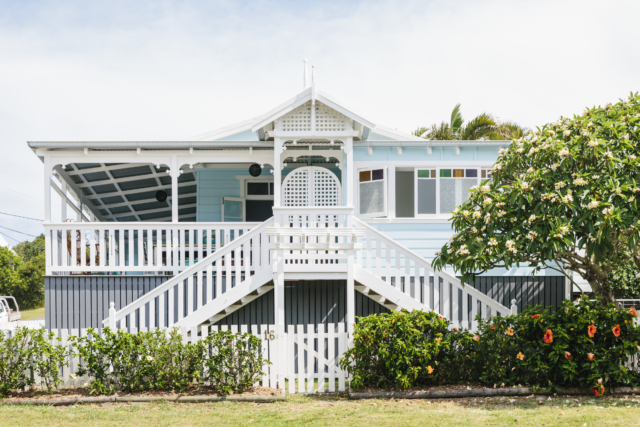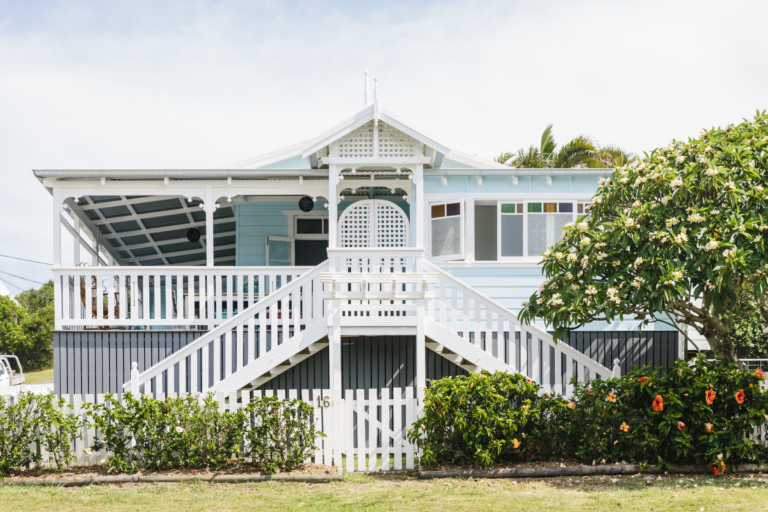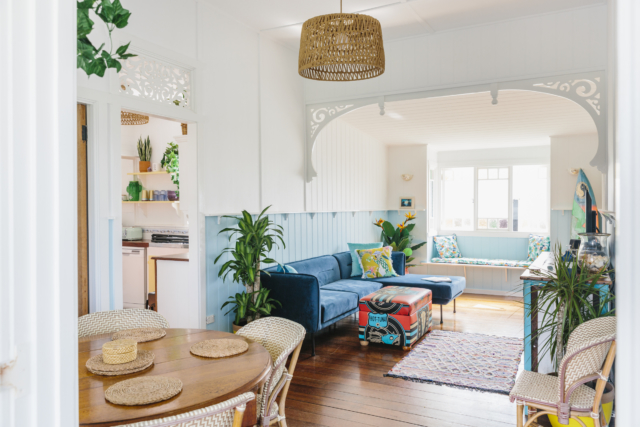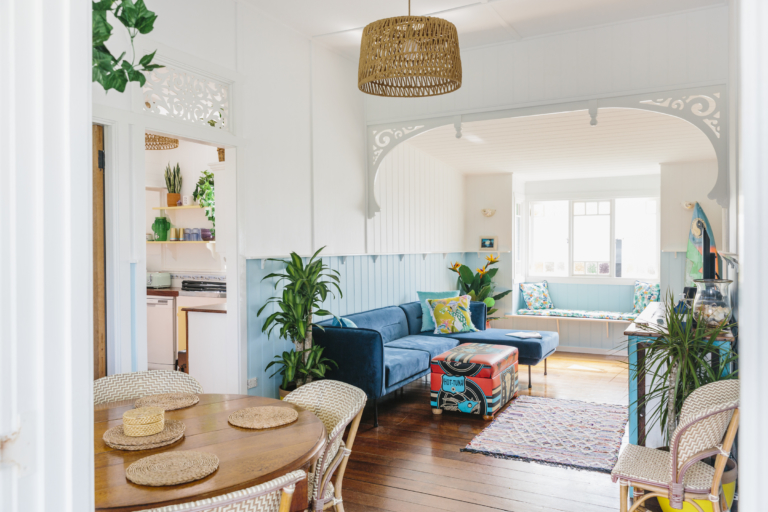 "The original home had solid bones and great character – it was the classic Australian 'surf shack' with an existing name to match. The design brief had to follow this beach style rather than going for that 'coastal cool' neutral look – we wanted the property to feel really fun and fresh. We think it's a departure from the regular styling of modern homes, so guests really feel they have walked into a different world on holidays," says the home's owner Bianca Wakelin who styled the property.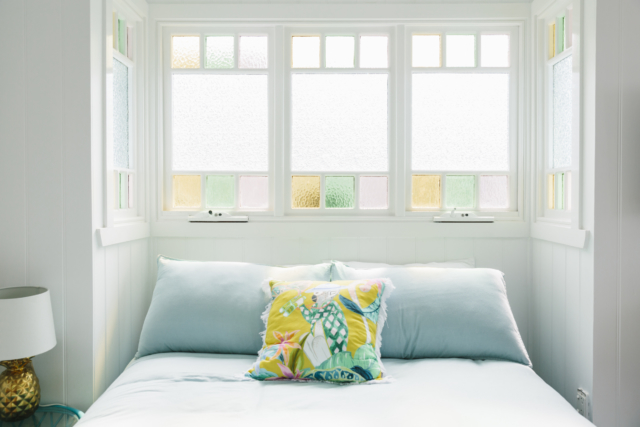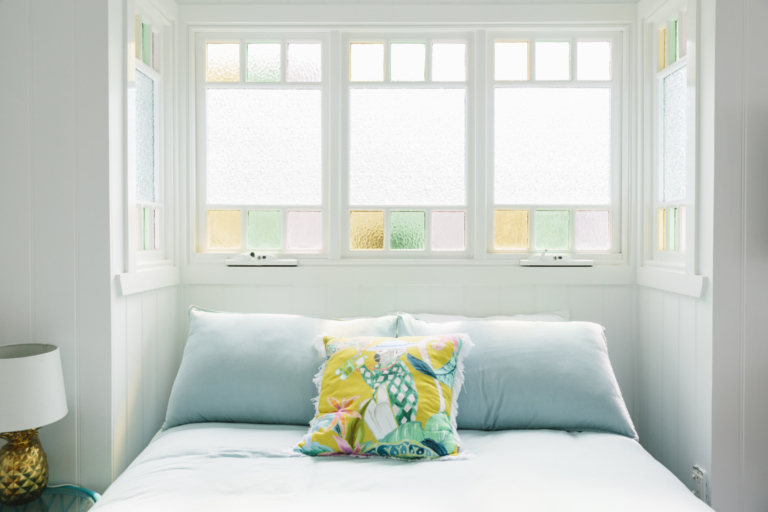 "We didn't want the home to have a polished-perfect look, but wanted it to be filled with character, to capture the hearts of like-minded guests – from the colour scheme to the more 'over the top' furniture selections," says Bianca of the kitsch wares that pepper the home.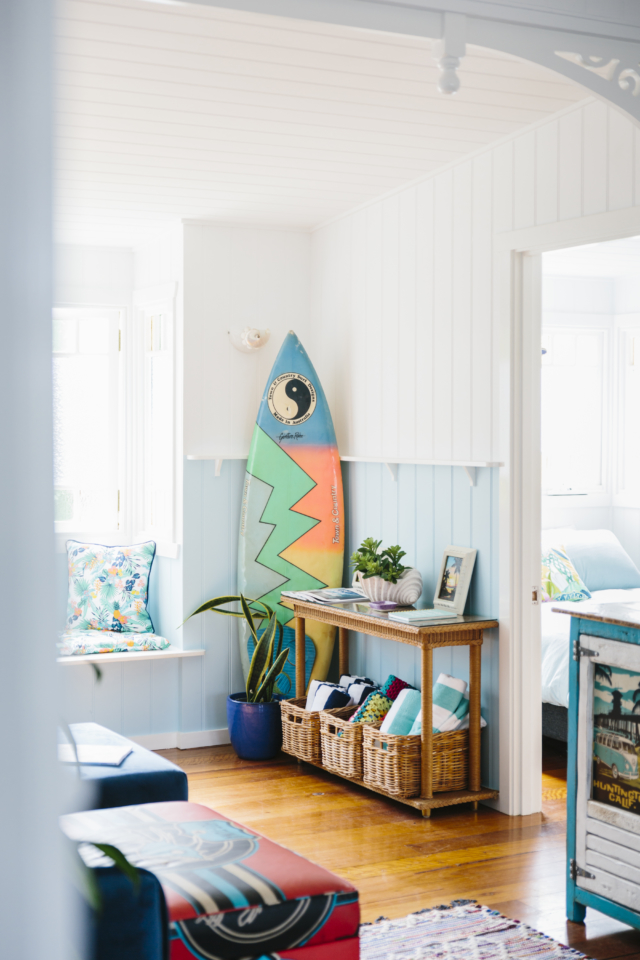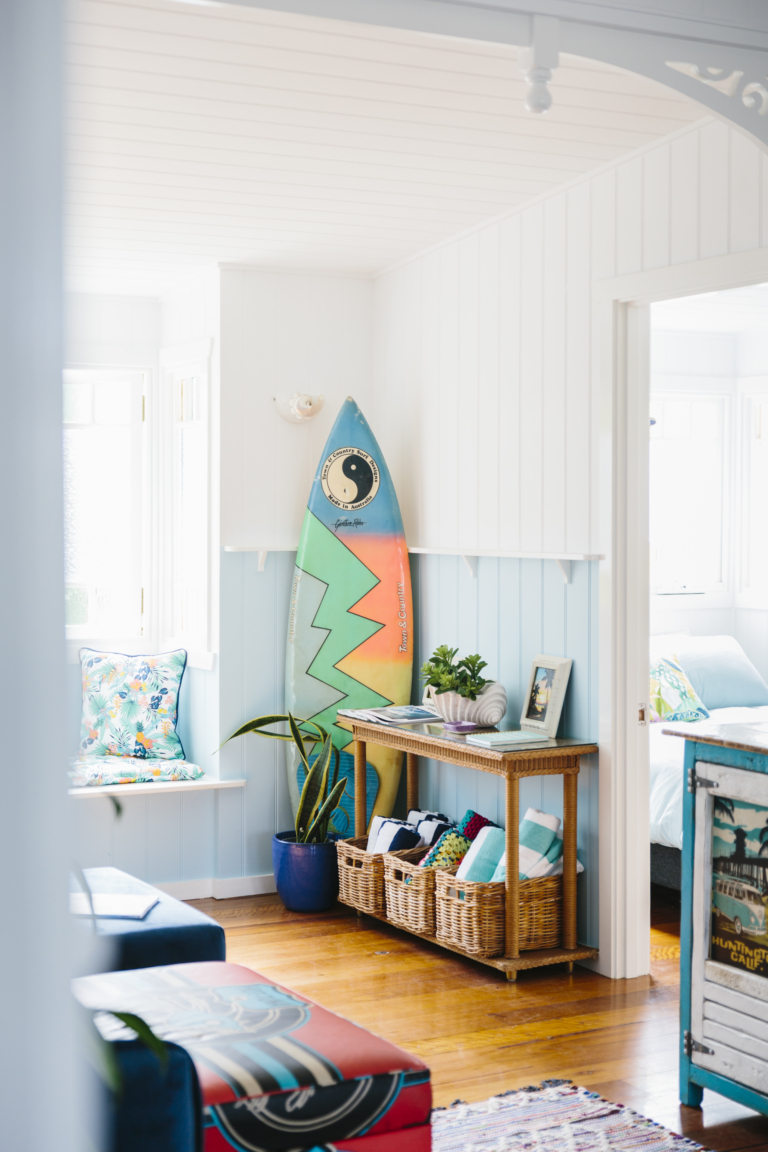 A classic Queenslander from the front, the home's large wooden deck is accessed by a butterfly staircase and is accented by pastel stained-glass windows. "The verandah is my favourite part of the home as it's elevated and in a private position that captures the mountains in the distance. It's also the ideal location for a relaxing afternoon sundowner," says Bianca.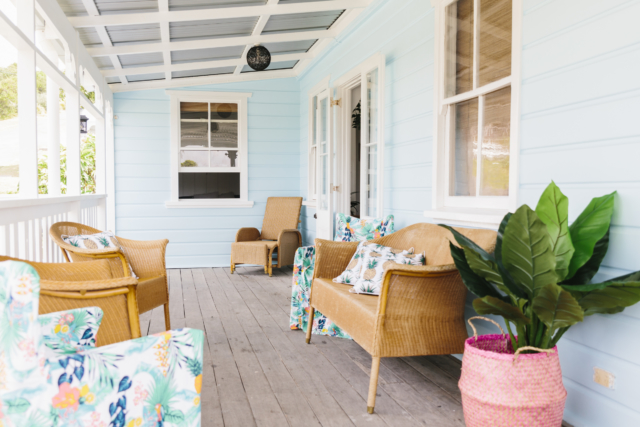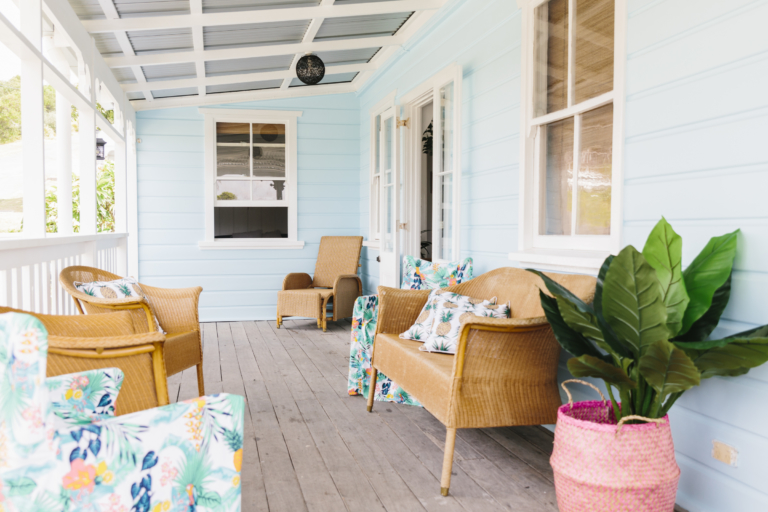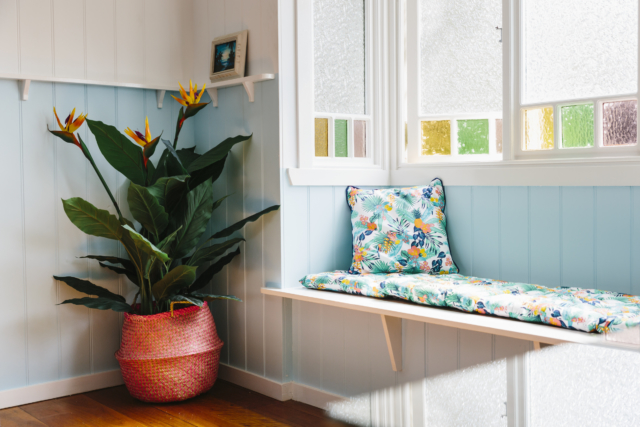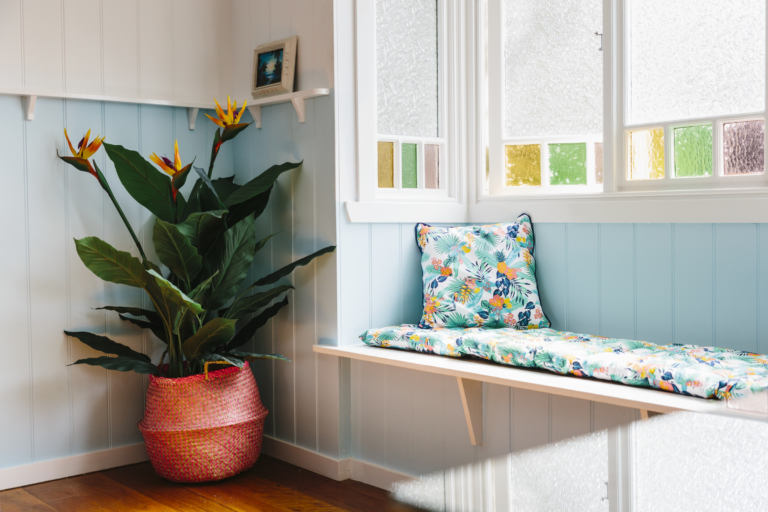 Another notable feature is the kitchen which is painted in Dulux 'Lemon Delicious' – a sunny, retro shade. "I love the kitchen as it's very old school – we didn't fully renovate it but simply gave the cabinetry a fresh lick of paint. The colour pop always reminds me of summer and this incredible all-year round summer holiday style location," says Bianca.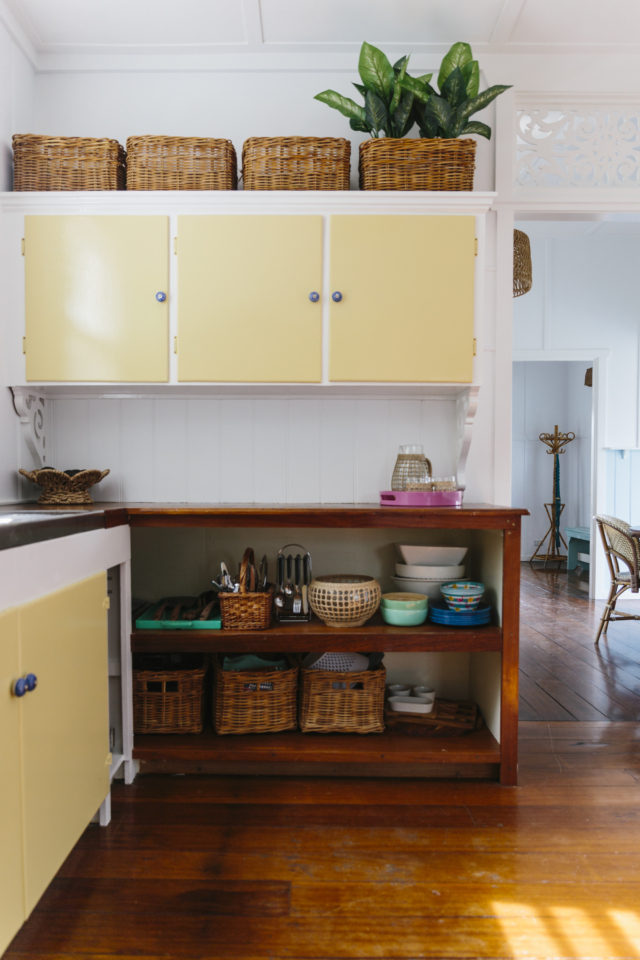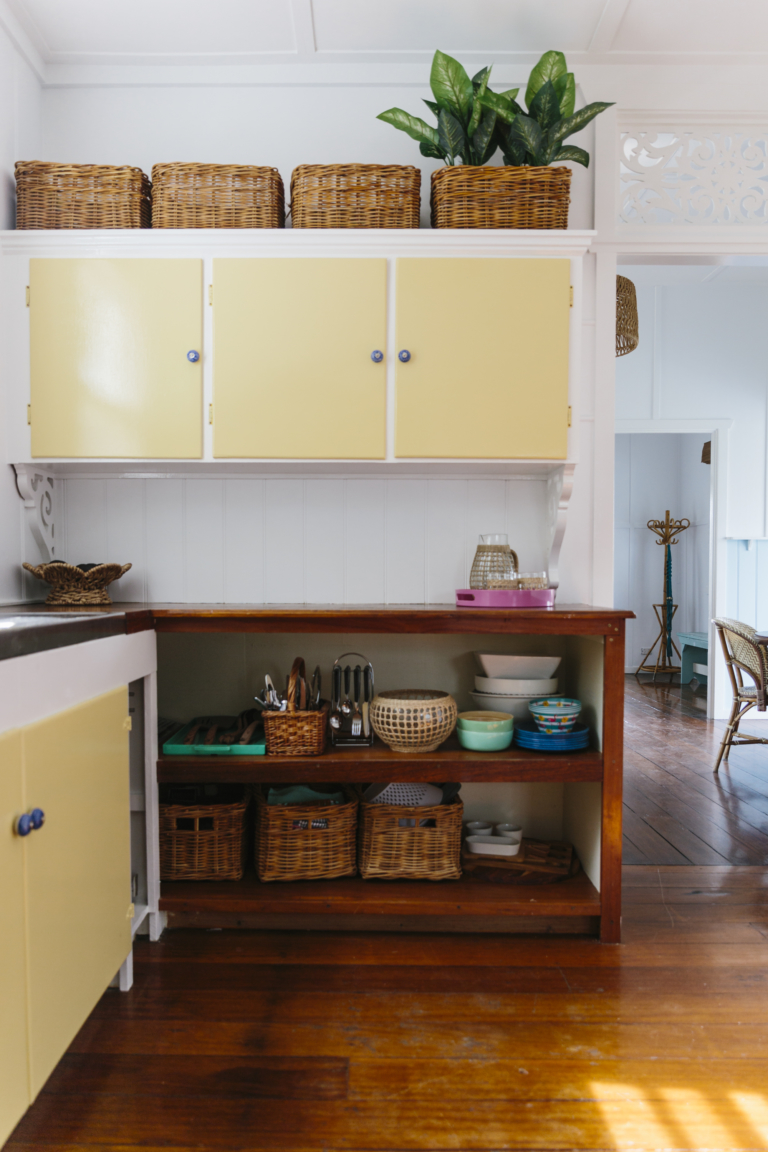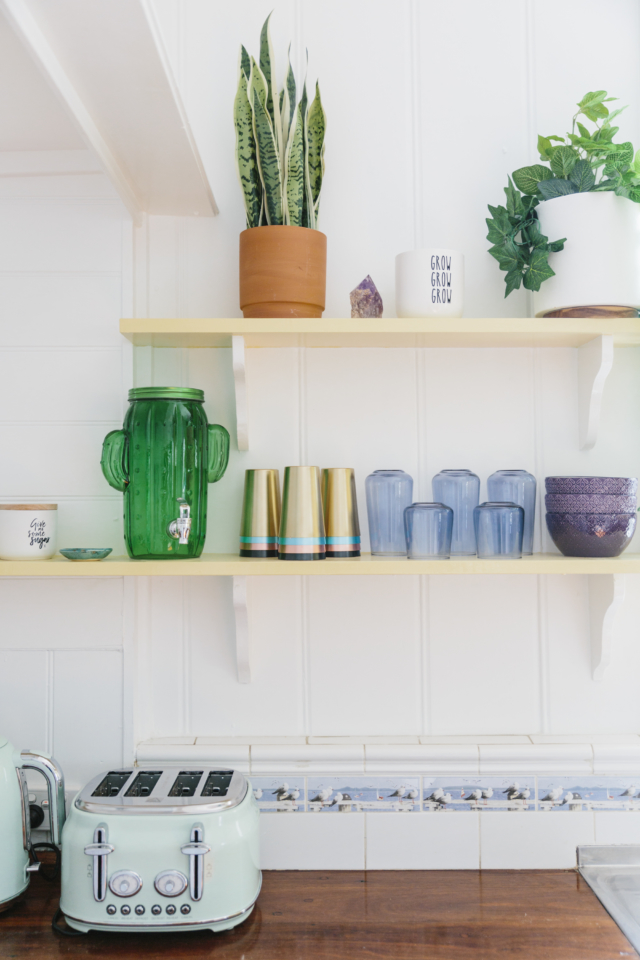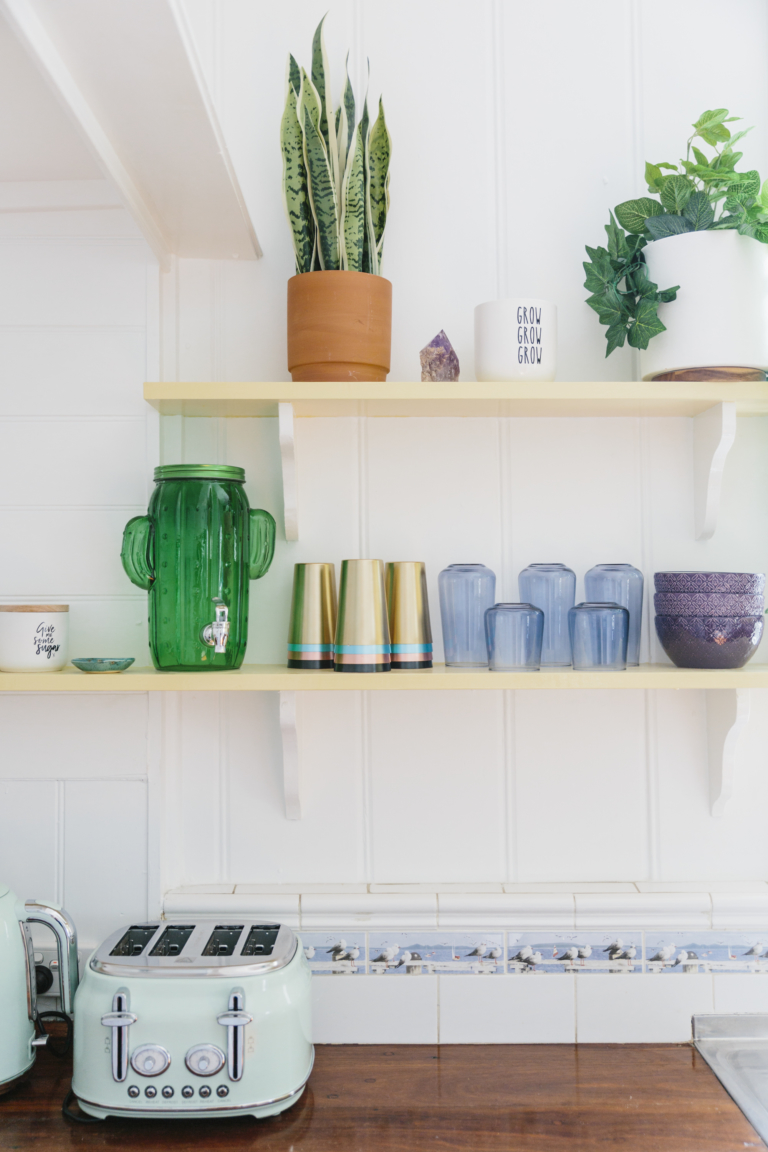 The cosy bedrooms are styled with a mix of bed linen and pillows from Pillow Talk and each has a different yet complementary theme – there's the main bedroom, 'blue room' and the 'purple room.' "The three Tahitian-inspired paintings in the purple room are from Tania Warsuig, an artist that really creates that tropical feeling that we were hoping to inject into the property."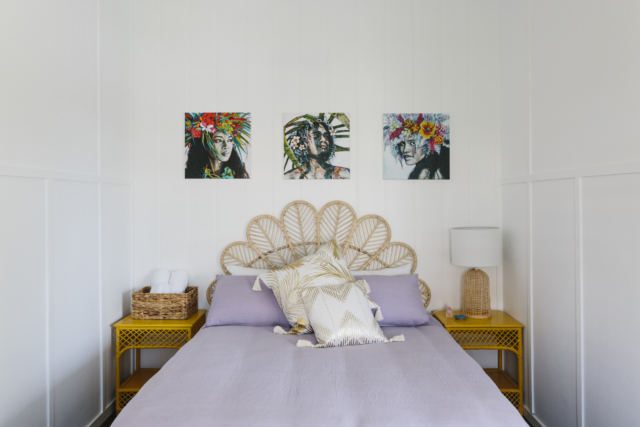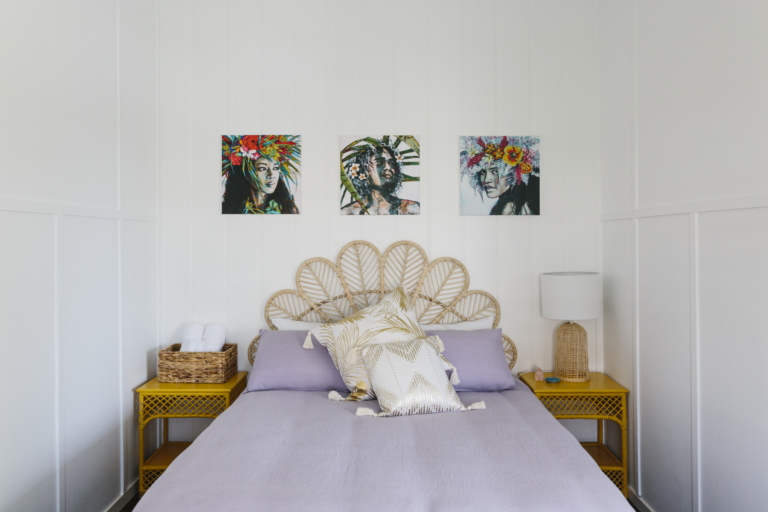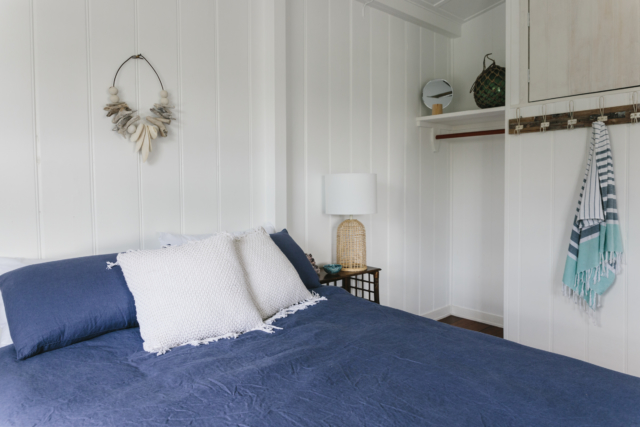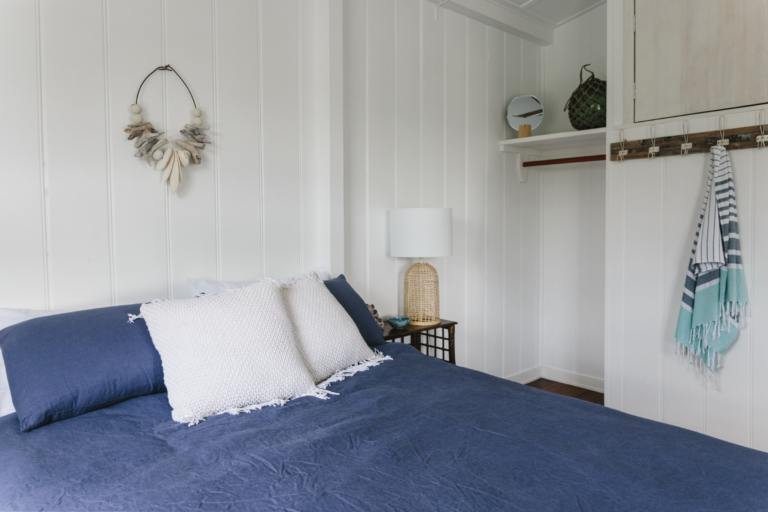 Book your stay | The best holiday homes in Australia with great design