Remember the fabulous Style Lab launched at Life Instyle Sydney with Jane Frosh and Lucy Weight from Cool Edie's? Well it's back for the Melbourne fair and Julia Green and Jacqui Moore from Greenhouse Interiors will be the stylists doing the honours. Exciting!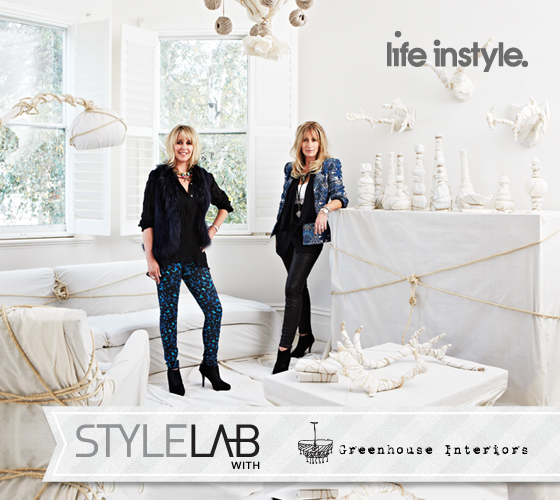 You may have enjoyed my interview with Julia last week. If not, you should totally read it if you want to be inspired!
Style Lab explores the elements of style and creativity through a series of changing scenes, designed and created live each morning of the August event. Julia and Jacqui will create a different theme each day, allowing visitors to witness the creation of a real life photographic studio set, using exhibitor products and industry trends to build and grow a concept on the spot.
You'll be able to view and admire the finished work throughout the day and until the next morning, when the slate will be wiped clean and a new concept will emerge.
Are you going? I am!
Life Instyle Melbourne, 1-4 August, Royal Exhibition Building. Trade only. Register to attend.