It's always a good sign when you see something designed for kids and think "I wish that came in adult size!"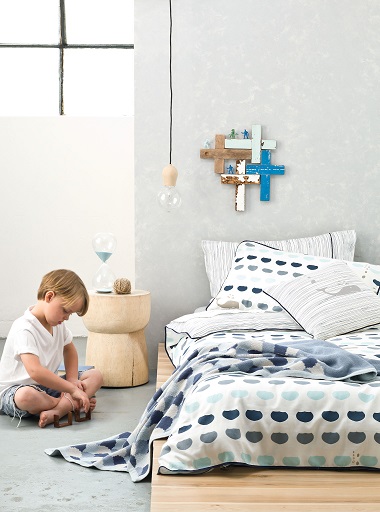 I think that can certainly be said for some of Goo Collection's new children's bed linen.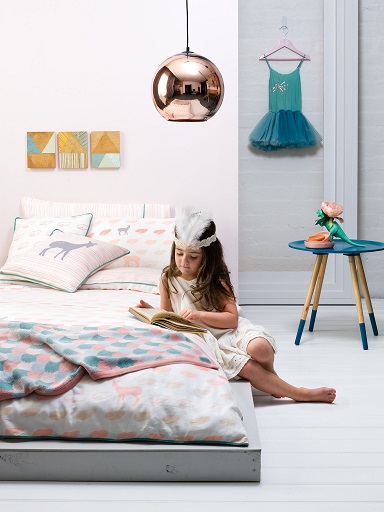 Goo started as Olive's Tree in 2009 when Lisa Nicol failed to find a dribble bib which was absorbent enough or she was happy to have her daughter, Olive, wear. Leveraging her mother's knowledge of sewing and fabric, she created something that was both fashionable and functional and together they hand made bibs and sold them online and at markets. They then branched out into patchwork quilts, putting a modern spin on them.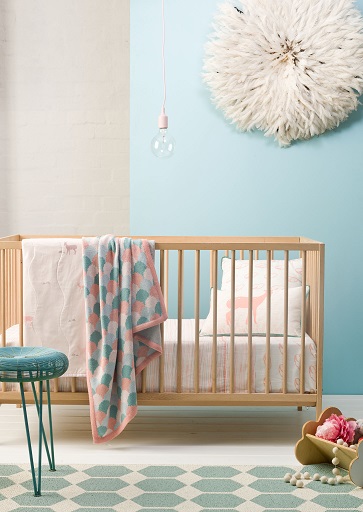 In 2011, her sister Sally Davies, with a background in sales and technology, also joined the company, making it a true family affair. It was rebranded as Goo Collection and they expanded again into baby wraps, onesies and quilts, outsourced production and took on retailers around the country.
Now in their second season as Goo Collection, they have further expanded into this gorgeous children's bed linen, creating a range for the design conscious mum. "We want our products to look like they fit into everyday life around the home and not be overtly whimsical and baby‐like," explains Sally. "The designs steer away from the stereotypical nursery fare of stripes and fairytale characters. Instead, they are simple and stylish in a contemporary yet soft colour palette. They are products a child can grow with and a mum will be comfortable seeing around her home."
For girls there's Oh Deer, featuring a palette of peach, aqua and mint on a neutral creamy base and the motif of a young deer throughout. The boys' collection is called Whale of a Time, and its palette is crisp white with royal navy, battle ship grey and sky blue, and the motif of a playful, spouting whale.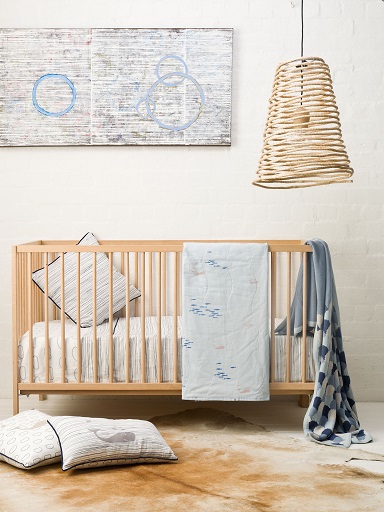 Lisa, who has an interior design background, says: "Being from a large, tight knit family, we enjoy working together, we know each other's strengths and weaknesses and can leverage them to get the best out of each other. Having mum around as a strong backbone is always reassuring and provides us with the confidence and strength to achieve what we have so far."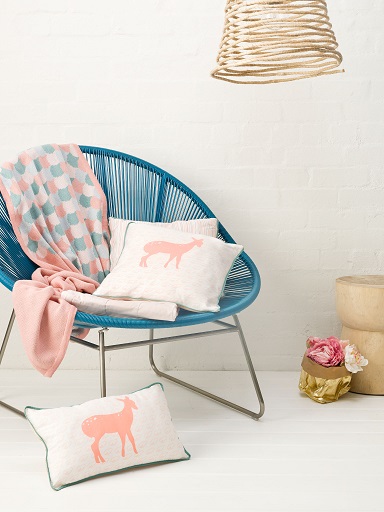 WIN
For a chance of winning a set of children's linen of your choice, please comment below by midnight on Friday 13 December and tell us why you should win.
Styling by Alana Langan, photography by Rob Earpe.