Today it's 2 months since I married my love. How times flies when you're honeymooning, moving house and enjoying married life! Before I completely let go of being a recent bride and get on with being a wife, I thought I'd share one last wedding post with you, this time about the styling aspect.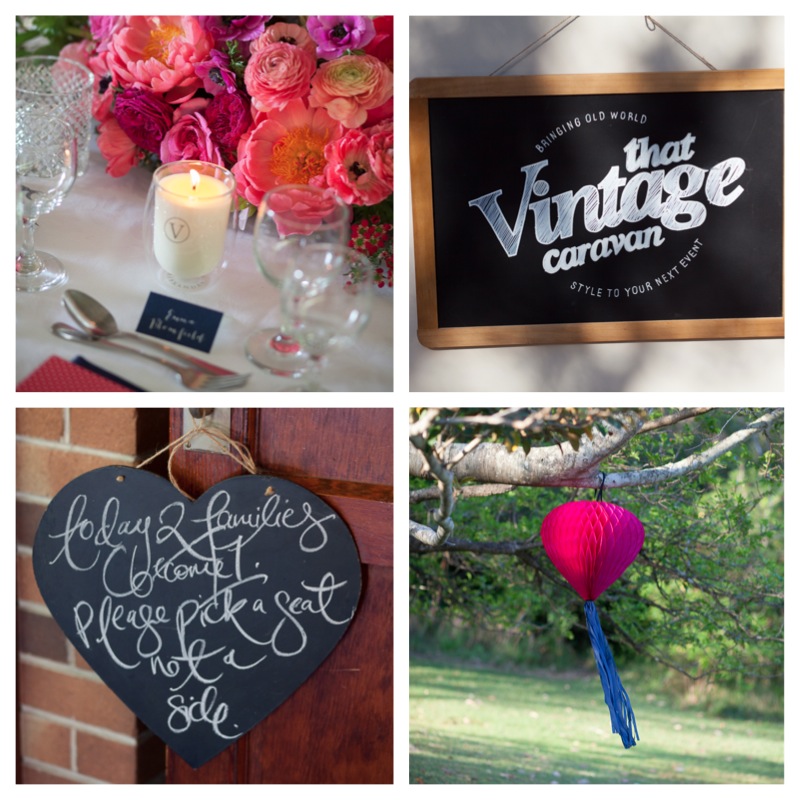 It will come as no surprise that I was more interested in what my wedding would look like than what I'd look like! I don't DO dresses. I do however, do decor! So I had a lot of fun with this part of wedding planning. Here are some highlights and details of all my suppliers.
Perhaps the most talked about things at my wedding were: the dress, the flowers and the vintage caravan which I had arranged to serve tea and biscuits (I know, how English) as a fun and pretty time-killer after church and before the reception. That Vintage Caravan were brilliant. I'd seen their pink caravan (Sweet Jane's Travelling Teahouse) at events before but when I found out they had a new addition, Spencer, who was not only very handsome but also navy and therefore on colour scheme, it was just meant to be!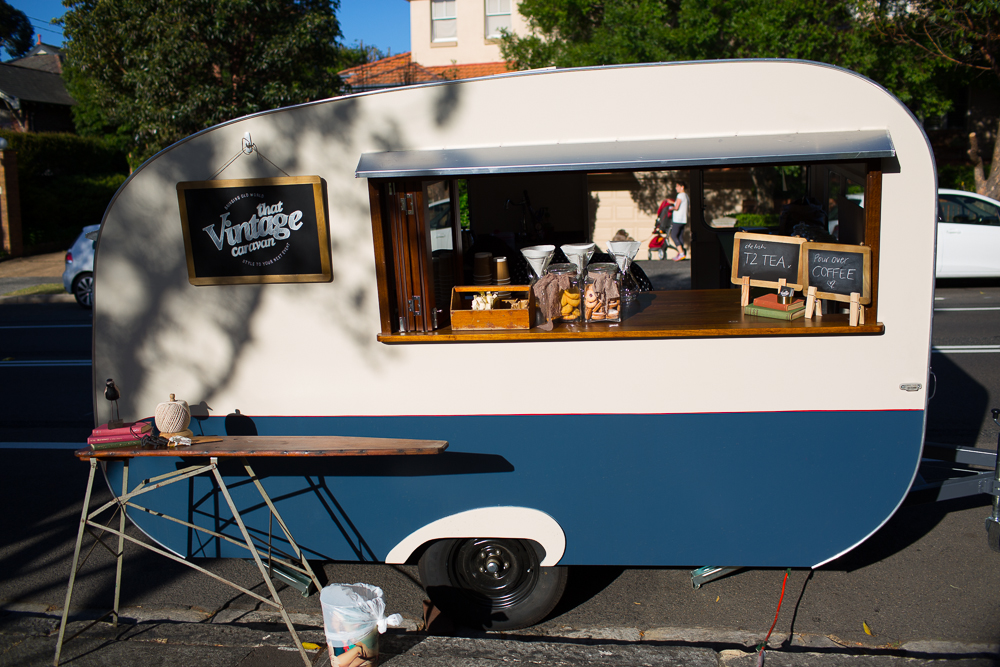 Suffice to say none of my guests had ever been to a wedding where they served tea from a caravan parked on the street outside the church before and everyone said it was "very Jen". The priest, in his wisdom, didn't hesitate to give us the go ahead. Kelly Holcroft and her team did a top job of styling the grassy area around Spencer too, which suited the relaxed, pretty vibe we were going for. Total event professionals!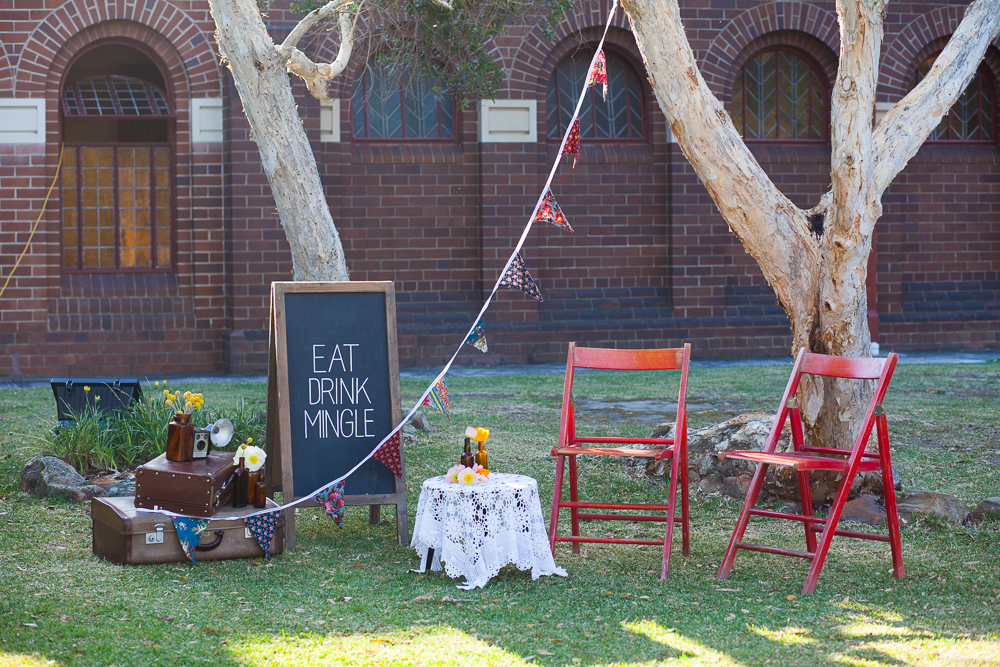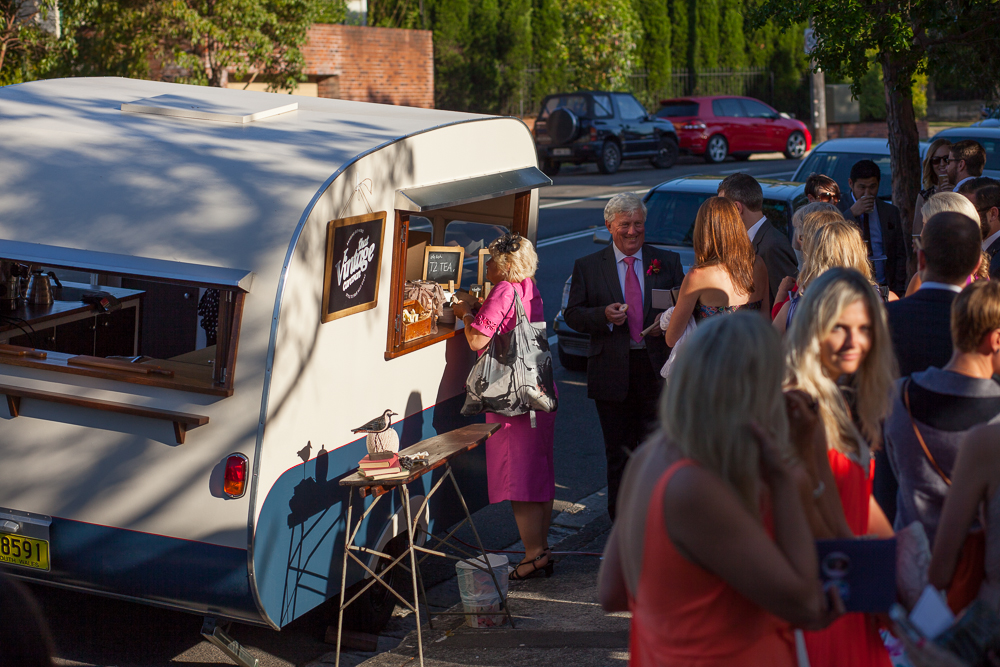 The caravan was a relatively last-minute addition to the wedding which I'm so glad I made as it was a real conversation piece and who doesn't want a cuppa and a biscuit after nearly an hour in church? Sadly I was whisked off for photos at the beach and didn't get to have one. Ah well.
I always knew I wanted Bespoke Balloonery's gorgeous creations in my wedding, it just took a while to work out quite how. I had a meeting with owner and all round creative and lovely person, Heidi Gill, and before we'd finished out coffees she had it all imagined and sketched out in front of me, and I put my complete faith in her. Work with the best and you need not worry! As well as giant balloons, Bespoke Balloonery worked wonders with ribbons, streamers and paper honeycombs in the tress outside our reception venue, Athol Hall.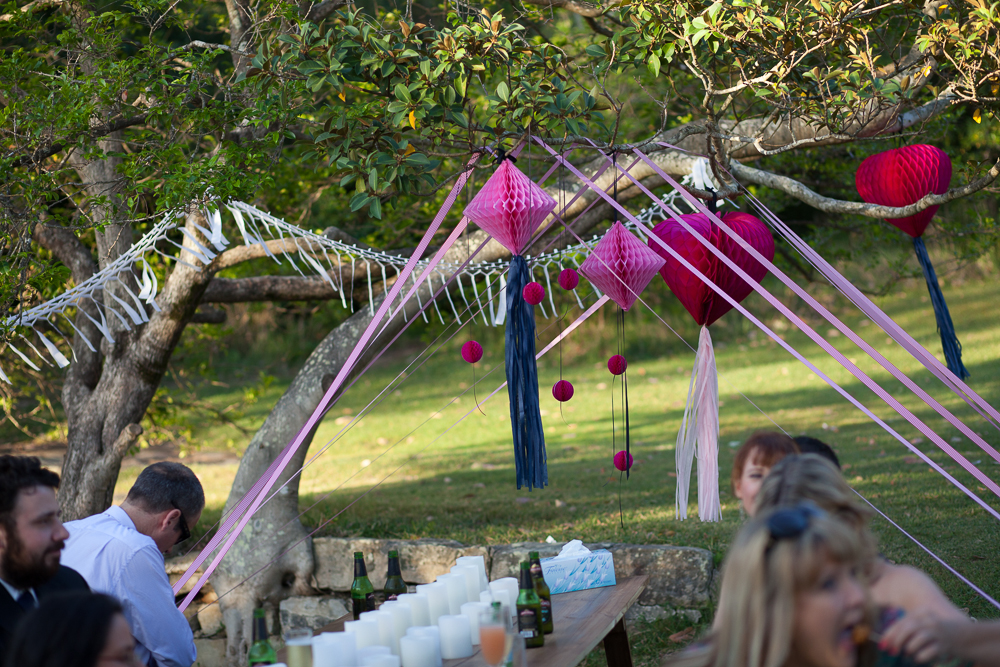 With its gorgeous location and views of the harbour, we wanted to keep our guests outside for as long as possible, and served a walking entrée and drinks until the sun went down before coming inside for the main course. We brought the balloons in with us so they weren't wasted.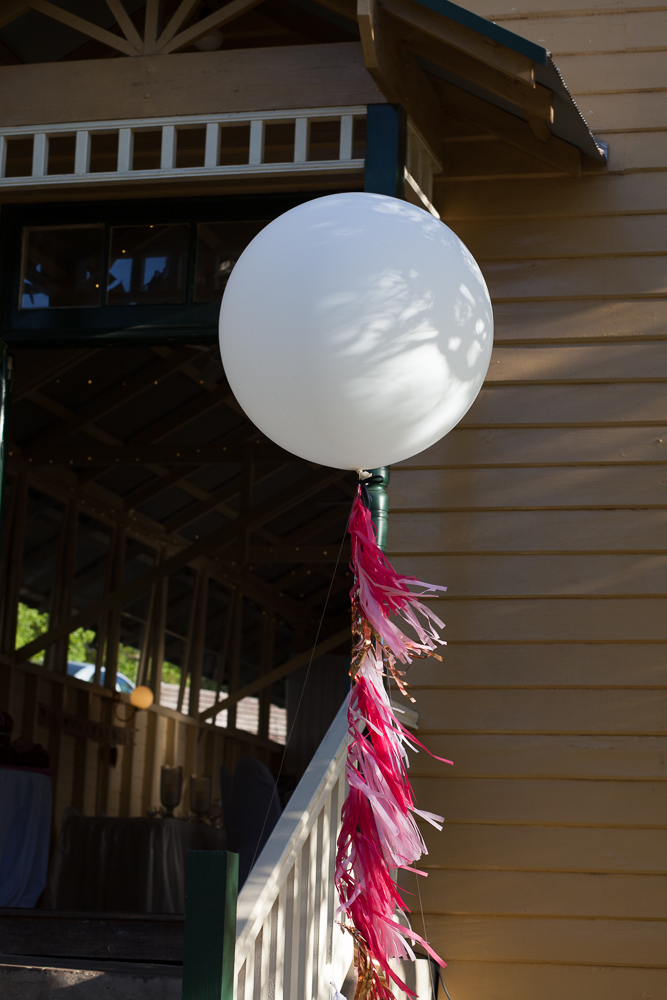 Also outside, I hired in vintage trestles and mismatching chairs from Vintage Patina for the lawn and white painted cane lounges and arm chairs for the verandah (with cushions from Bandhini and Etsy). The venue's outdoor furniture wasn't the prettiest so, despite it being a logistical nightmare, I had it all removed and replaced (and then returned the following morning for the next day's wedding). Totally worth it! And I had plenty of Enjoy Lighting flameless candles (hired from Love and Protect) too, which looked great when it got dark).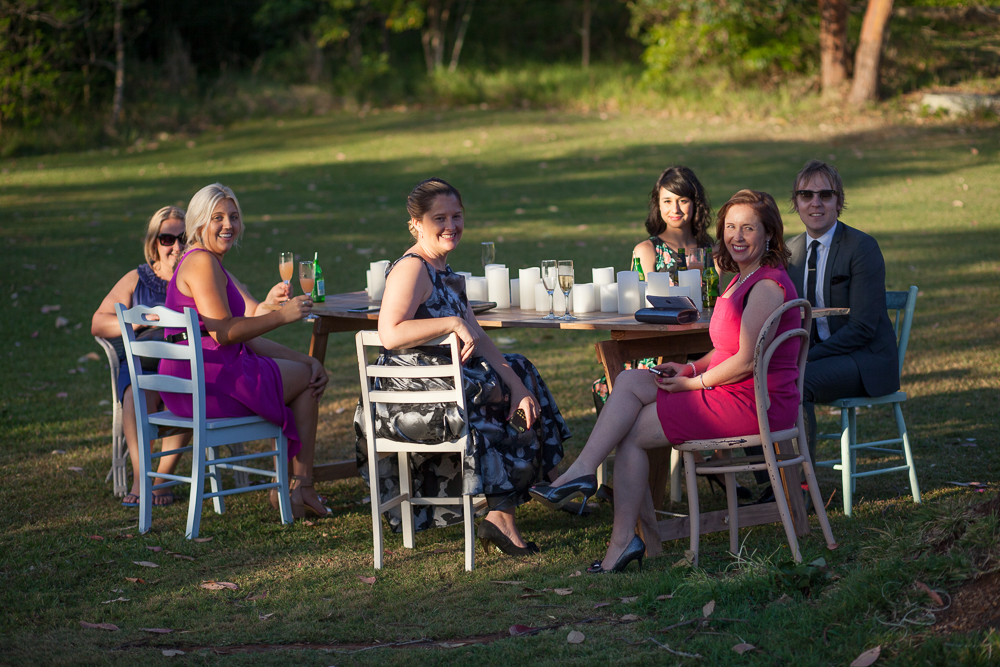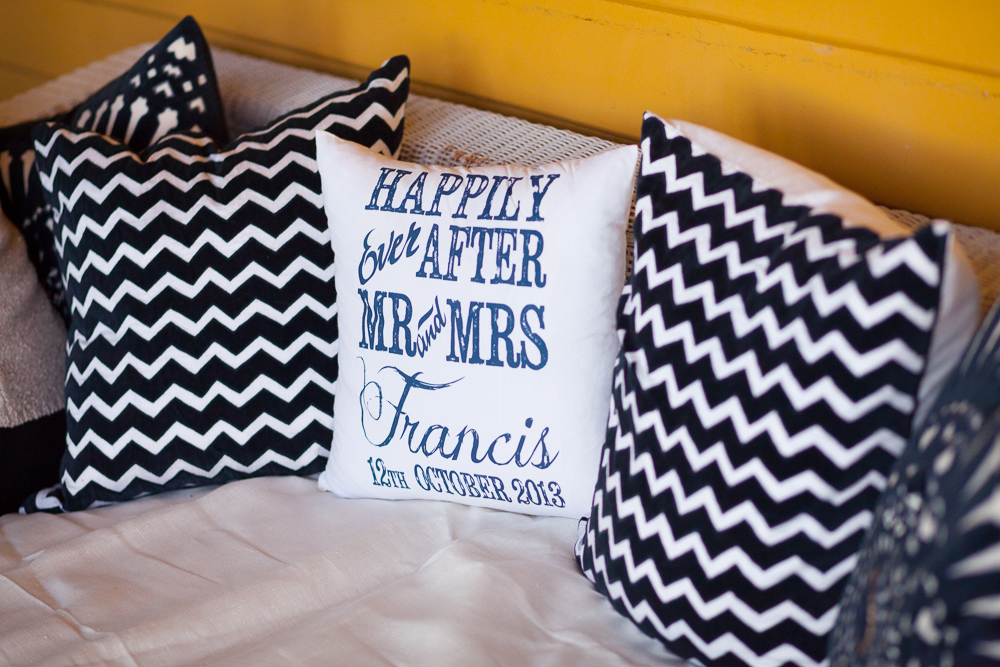 I've mentioned the flowers on the blog before, but let's talk about them again because they were MAGNIFICENT. Aleksandra Schutz did an incredible job on our bouquets (again, I was pretty vague in my instructions to Aleks, knowing her work and that she'd do me proud), stunning centrepieces at the reception and the church arrangements. She's also known for her gorgeous handwriting so I had her do some chalkboard signage too which was just gorgeous. It's all these little details which add up to make an impression.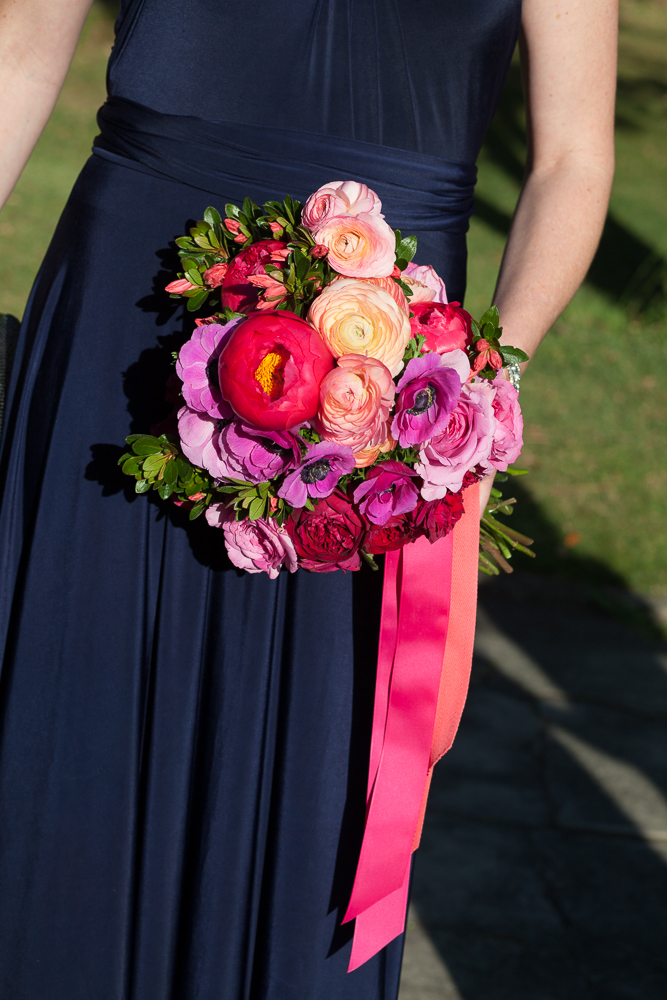 I really wanted a lolly buffet, something else none of the Poms had seen at a wedding before, and I got one! I know where to get a great deal on 20 kilos of lollies if you're interested…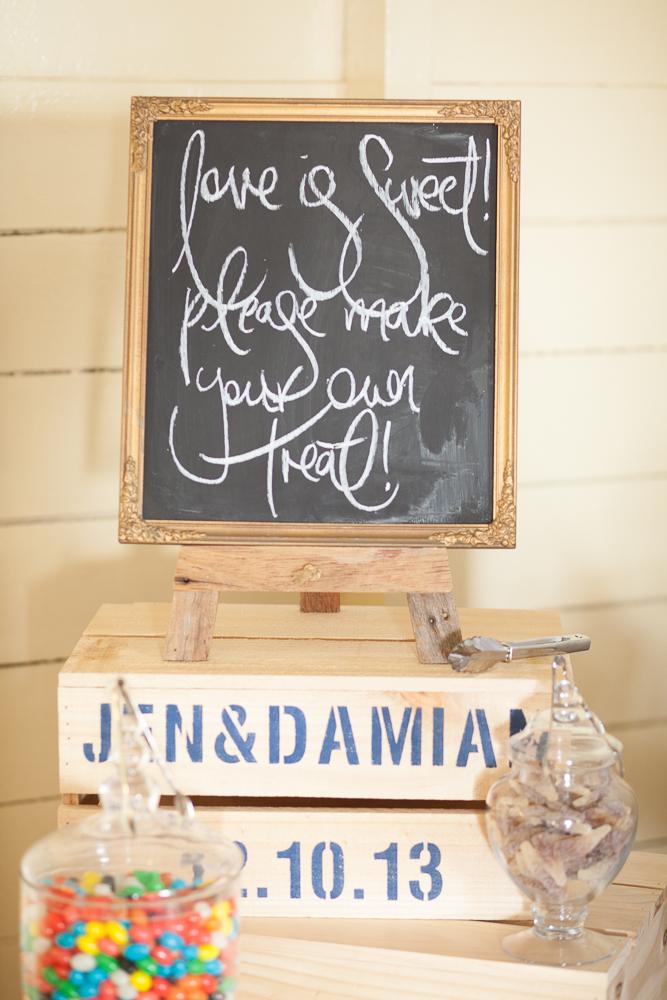 The stencilled crates were from The Bushel Box Co.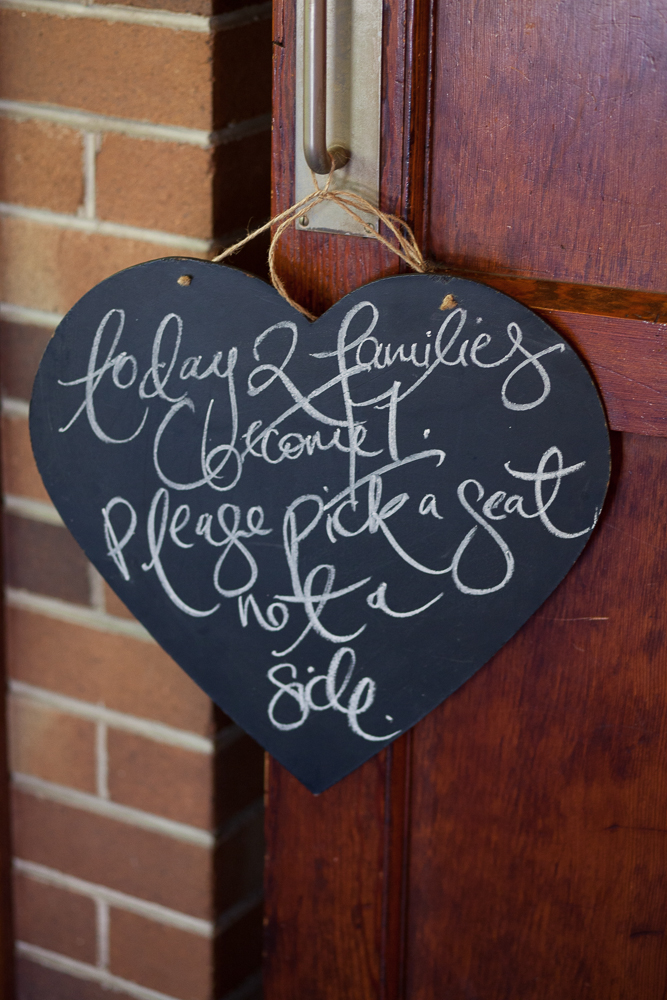 It's very easy to fixate on what's on the tables at your reception and I certainly did! I wanted them to do most of the talking inside the hall. I had diagrams and practice runs, and table cloths were hired in so they were exactly right. Chair sashes were never going to be a feature (no offence, but I just don't get it?!) but ugly chairs had to be covered with the plainest, most fitted, white cotton covers. It was all about 4 things: flowers, candles, glassware and paper. Aleks and I decided to have the flowers in foam wreathes so they could be picked up and taken home by guests. The centrepieces really took my breath away. It looked like a mini garden was growing out of each table.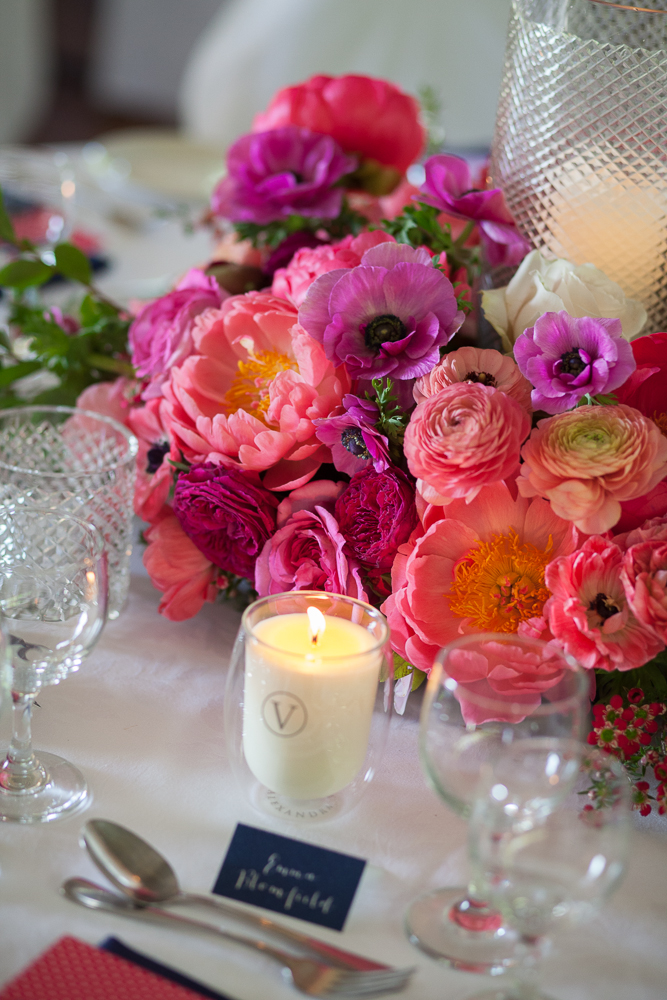 The candles were my favourite brand, Voyager Life, and I decided on the fragrance, Alexandra, almost a year in advance at the Life Instyle trade fair (and now I love burning it at home as it'll always be our wedding scent!). I decided I wanted even MORE candles though, after seeing some gorgeous crystal votives and hurricanes at an event at Jonah's Whale Beach. I found out they were from The Hire End on the northern beaches and, despite having no budget left, decided to hire them anyway (it happens). Again, so glad I made this last-minute addition!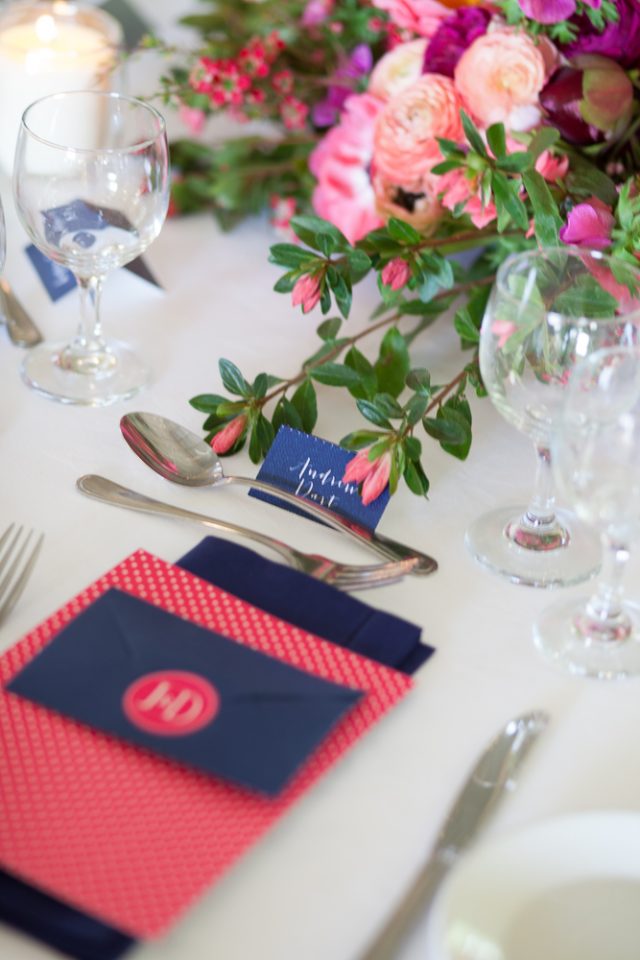 I was very fussy about wanting navy linen napkins (bride's prerogative), sourced by Ellen from Moyarta Events, who also set up all the tables for me on the day, and then I made the most of our beautiful mix and match table suite by The Story of Us (also responsible for the invites and video). The polkadots are the reverse of the menu, the mini envelopes contain a favour card with a charity donation to the Cancer Council (in memory of my mum and uncle and Damian's grandmother) and the reverse of the place name was polkadot too.
I had a gift table (also hired from Vintage Patina) with photos of our parents' weddings (very common these days but no less lovely, I think) and had a wish jar here instead of a guest book. Guests were encouraged to write a wish  or advice for us on a kraft tag and put it in the jar.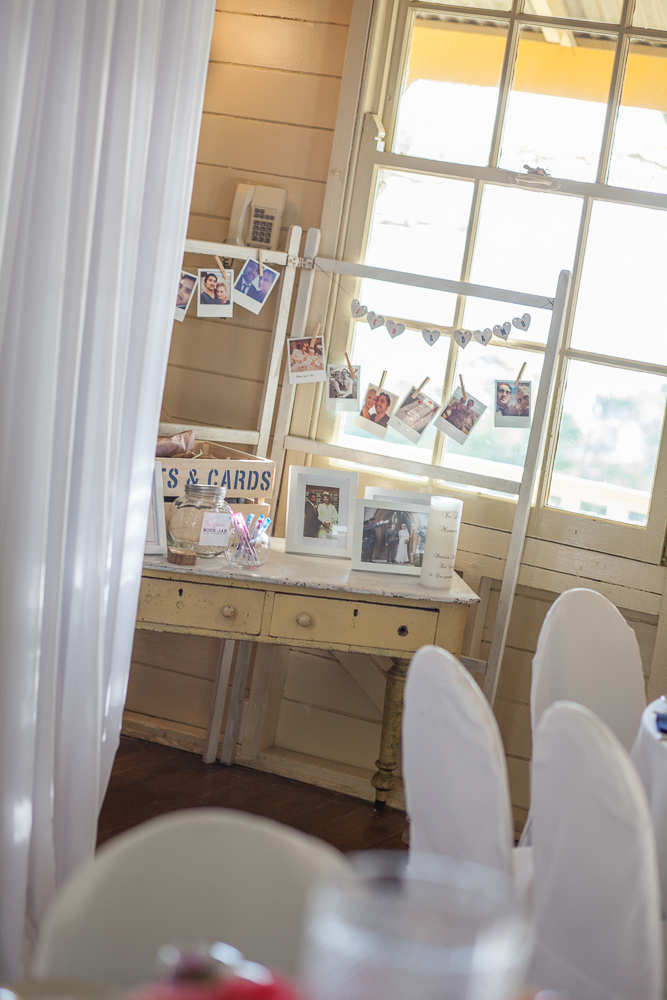 Every little detail mattered to me, including the bathroom decor (sadly I forgot to brief the photographer to get photos of that!), and people noticed! Not everyone would care that the toilet paper was plain white (no patterns!) and that there was the right hand soap and no air freshener aerosols, but this bride did! Call me a crazy control freak…
These cute little cake people came from a lady in the UK via Facebook. Our four-layer 'naked' cake was made by my talented mother-in-law (with help from my father-in-law, he'd insist!).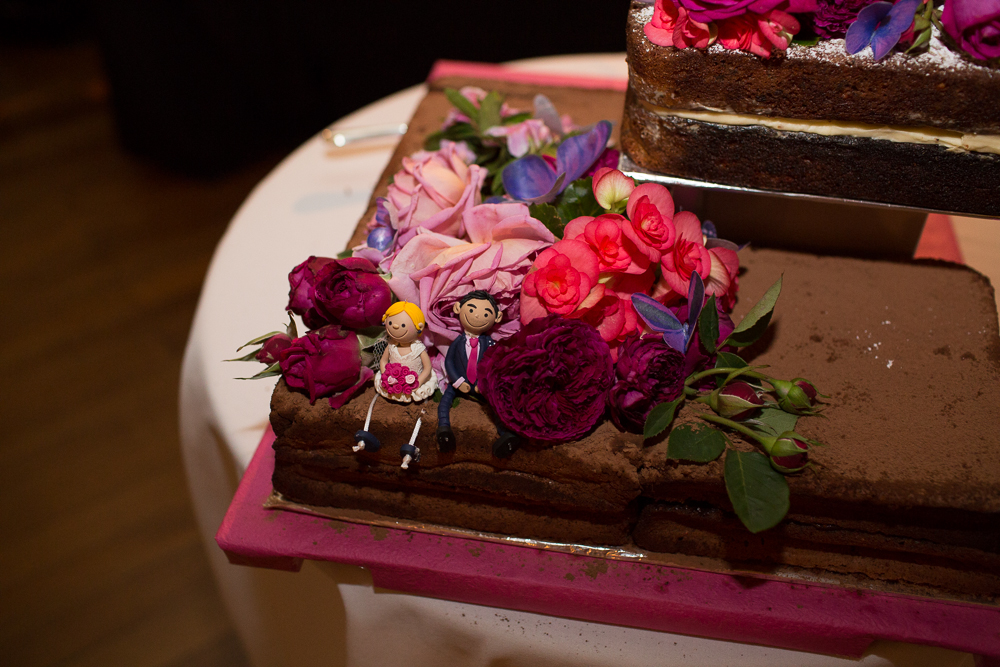 I can categorically state that I wouldn't want to do it all over again. As much as I enjoyed it, it was hard work, stressful and expensive. Our special day went better than we ever imagined and for that we are so grateful. We'll treasure our memories forever and that's more than enough for us. I'm not the sort of girl to hang onto being a bride or a newlywed forever. I'm happy to help my friends with their upcoming nuptials though. And I'm very happy to be a wife!
Photography by Matt Reed.