I just have to share my wedding invitations with you now they've all safely arrived to our guests here and overseas. I am so in love with them. I really can't imagine anything better (other than a letterpress version, which I couldn't afford). I worked with the ever patient Kate Reeves Robertson at The Story of Us to create my dream invites and the perfect start to our big day countdown.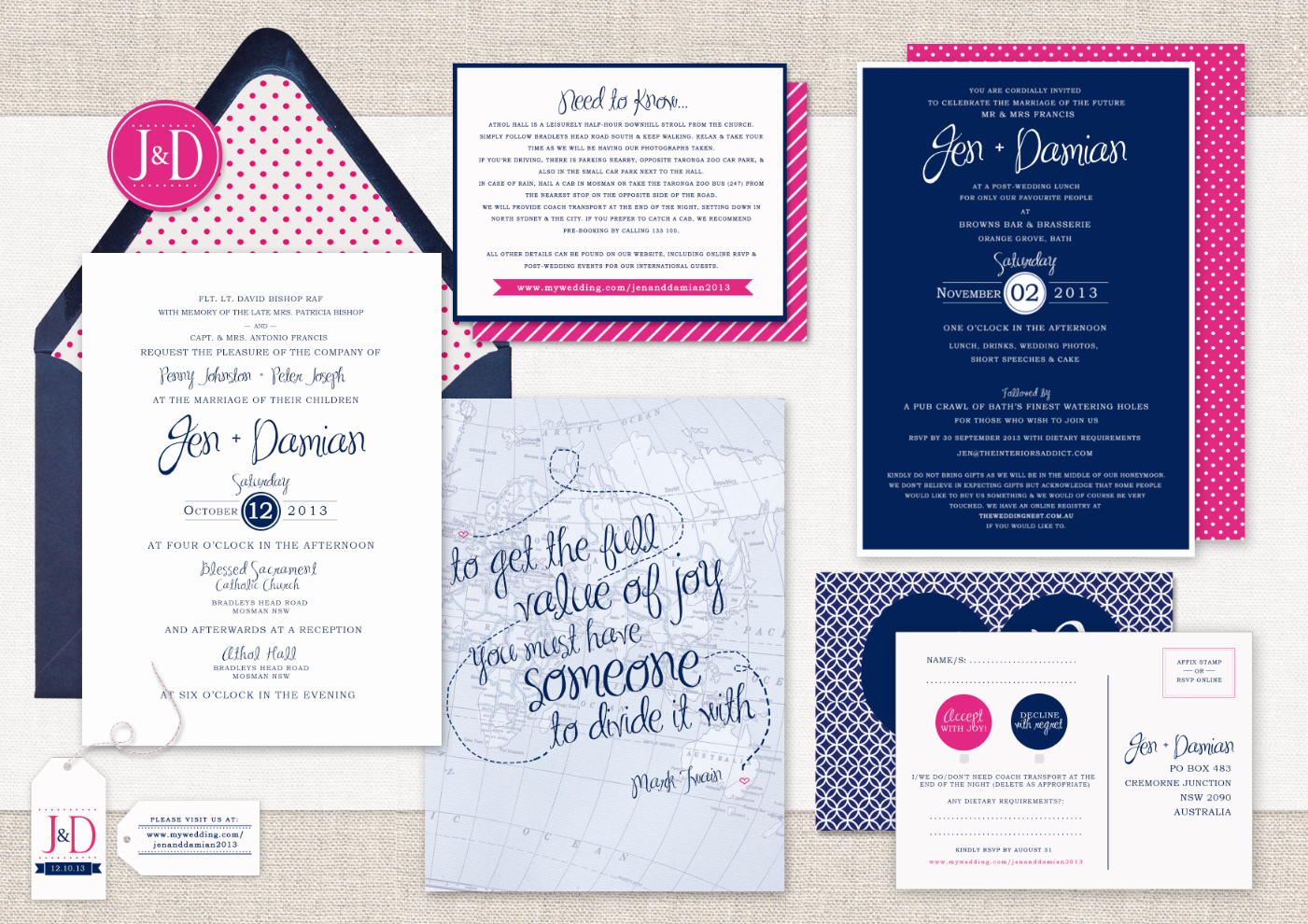 When I received my printed goods back from Kate, I almost shed a tear. You dream about getting married for years (I wasn't one of those girls with a scrapbook and all, but I won't lie and pretend I hadn't imagine what my wedding stationery might look like, being a paper nerd). Putting them together in the right order, addressing the envelopes (Damian's job), inserting the envelope liners and getting the right stamps for overseas and domestic mail was a much bigger job than imagined and saw our dining table become a production line for three solid nights. (Top tip: use post-its!) It was fun though, despite the sore necks.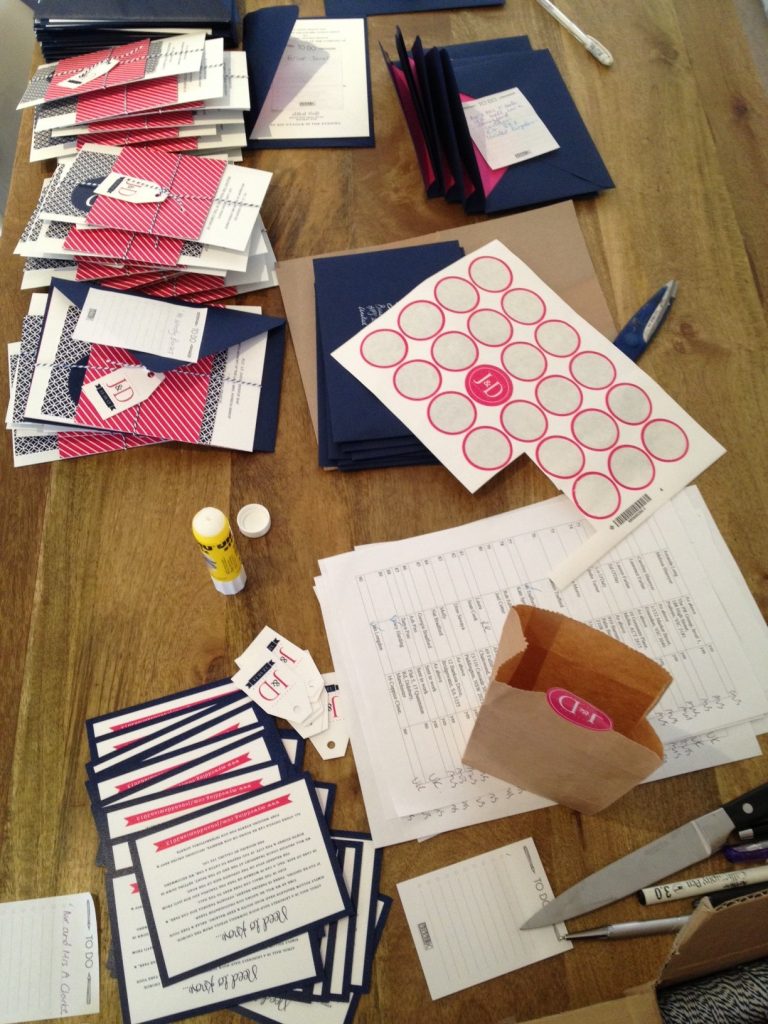 Even Damian got genuinely excited about them, and he's a man! Hate to gender stereotype (but I will) but his interest in the wedding has mainly revolved around cars, ties and the honeymoon. He's left the details to me. Hoorah, it's all about the details. But he LOVED them too, which made me happy.
I love the combination of old school formality in the wording of the main invite and the more relaxed font (LOVE that font!) and mix and match patterns on the flip sides. It was important to me to include my late mum in the wording and to have something that felt both stylish and fun.
I also love the Mark Twain quote I chose on the back ("To know the true value of joy you must have someone to divide it with") and the world map with tiny hearts in the UK (where I'm from) and Sydney (where Damian's from and where we met). I had a very vague idea of how I wanted the back of the invite to look and Kate just got it. When I saw her interpretation I was delighted. Now the invites really felt like they were not just beautiful invites, but our beautiful invites. Throughout the wedding planning I've focused on the little touches the most and really want our wedding to feel ours and not at all cookie cutter.
I have many dear friends who are brilliant graphic designers, but didn't want to offend anyone by asking one and not the others to do the honours. I also felt like I wanted the relationship to be a work one, so I wouldn't feel so bad about going back and forth with teeny tiny amendments nobody else would notice (I still felt bad!). But Kate was super patient, and it turned out she lived about 5 minutes walk from me! And I'm pleased to say we have now become friends so I can't have been that  annoying!
Of course they're NAVY (mostly) and fuchsia (just a touch), which are the colours I chose for our wedding scheme. The feedback from our guests has been amazing with many calling them the most beautiful invites they EVER SEEN. I'm a little biased but I totally agree!