When it comes to kerbside appeal, there's no denying the appeal of a stylish front door – particularly when it comes to first impressions. Not only can it set the tone for your home's interior style (a sneak peek so to speak) but it's one of the most easily improved aspects of a property's façade. And whether you're renovating or building, there are plenty of ways to enhance the entrance to your home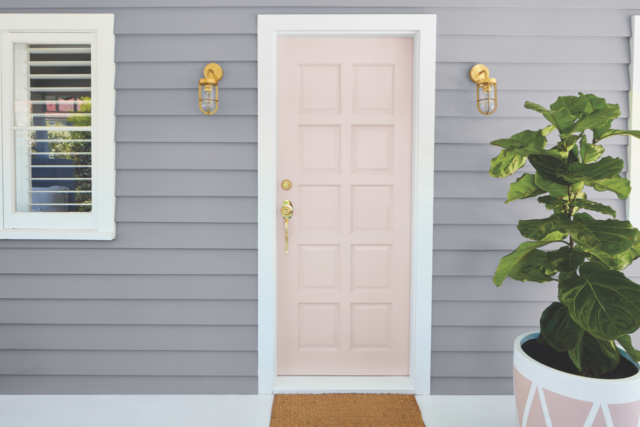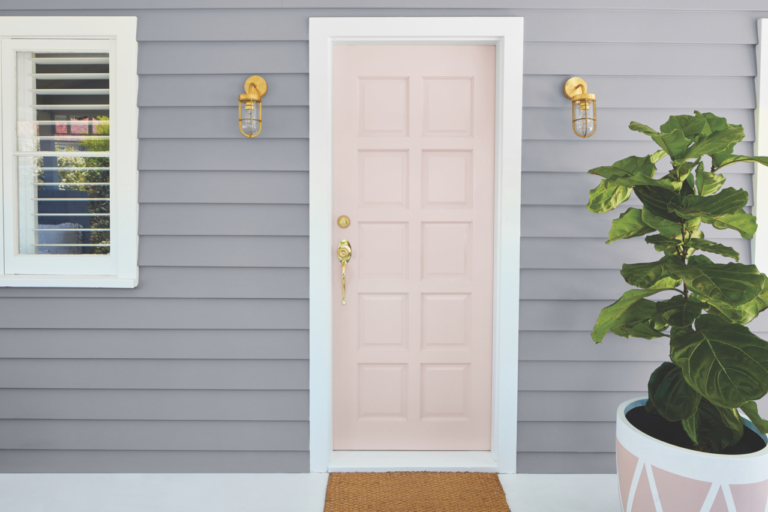 The oversized option
While the standard 820mm wide x 2040mm tall hinged entrance door remains an enduring option, oversized front door designs (available up to 1200mm wide) provide a modern architectural update. An oversized door does double duty – not only does it add a sense of grandeur to a home, but it will make the entrance to your home feel more spacious too.
Aesthetics aside, the most important thing to consider when it comes to choosing a larger door is its mechanism – a pivot system is best suited to handle oversized doors. Unlike traditional hinged jambs (that carry the weight from the side), a pivot system supports the extra weight of the door from the top and bottom.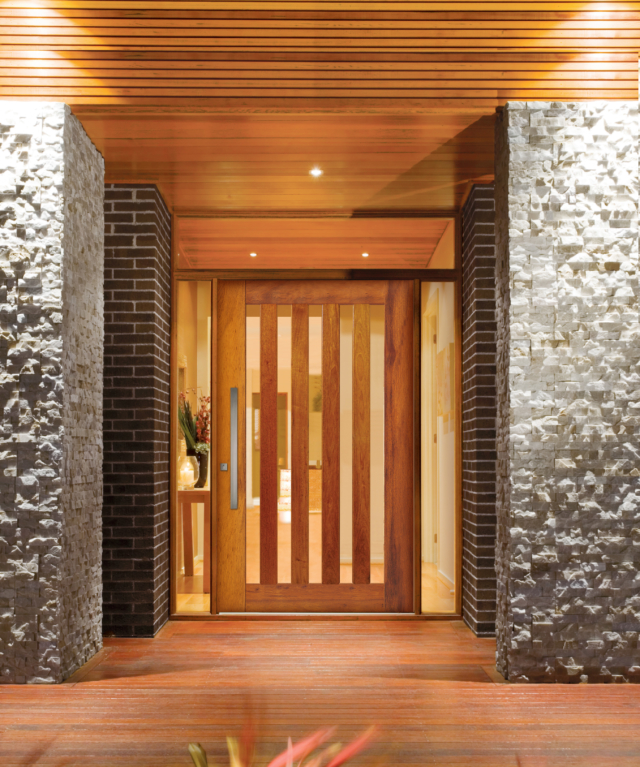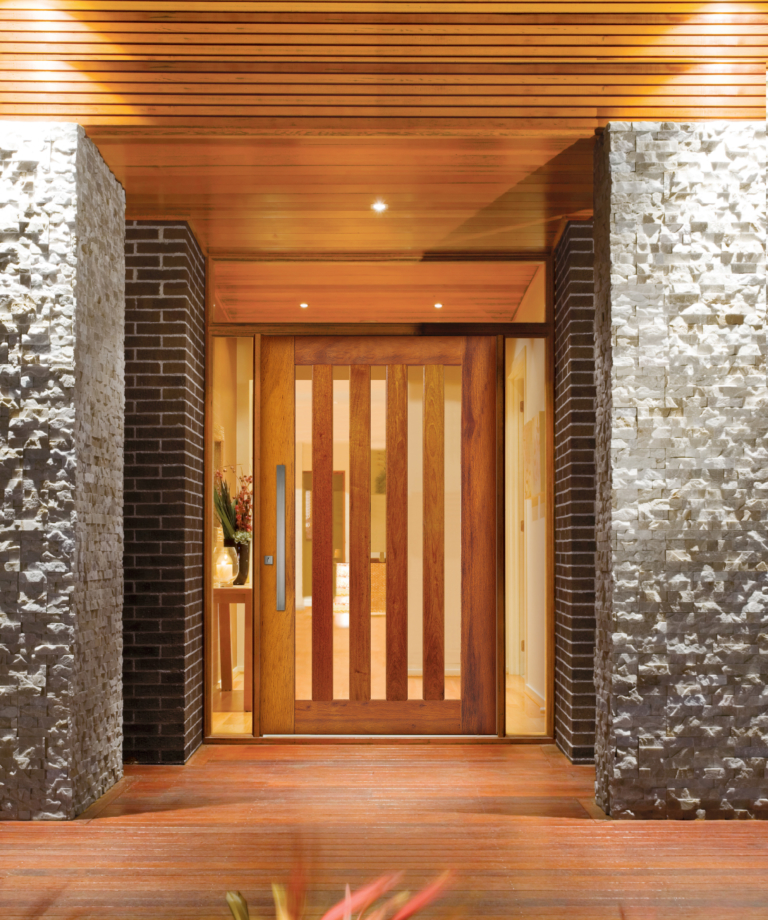 Incorporate glass
Incorporating glass panels into a front door is a great way to let the light in whilst also opening up both exterior and interior sight lines. And if privacy is a concern, glazing is always an option – these days you can select glass with clear, translucent, textured and even decorative finishes.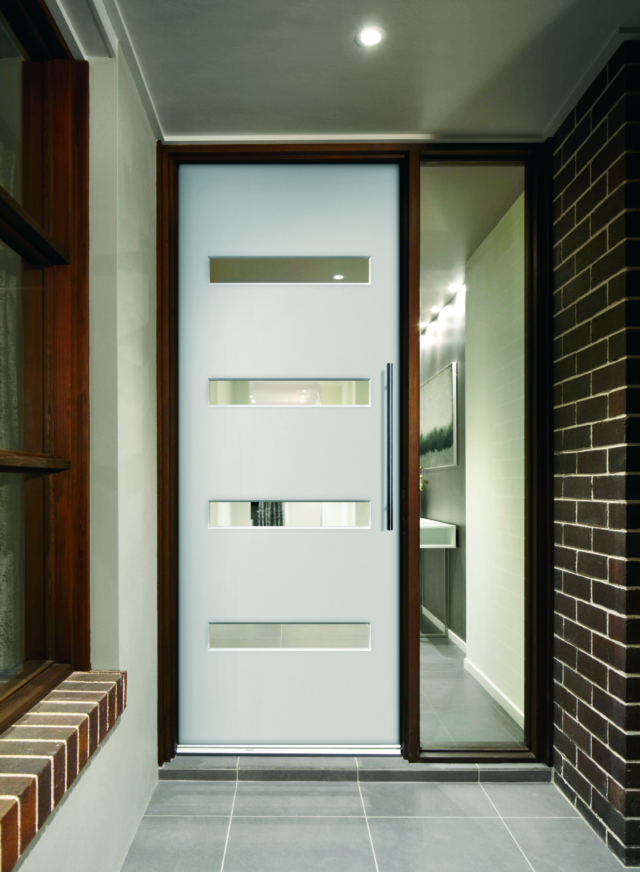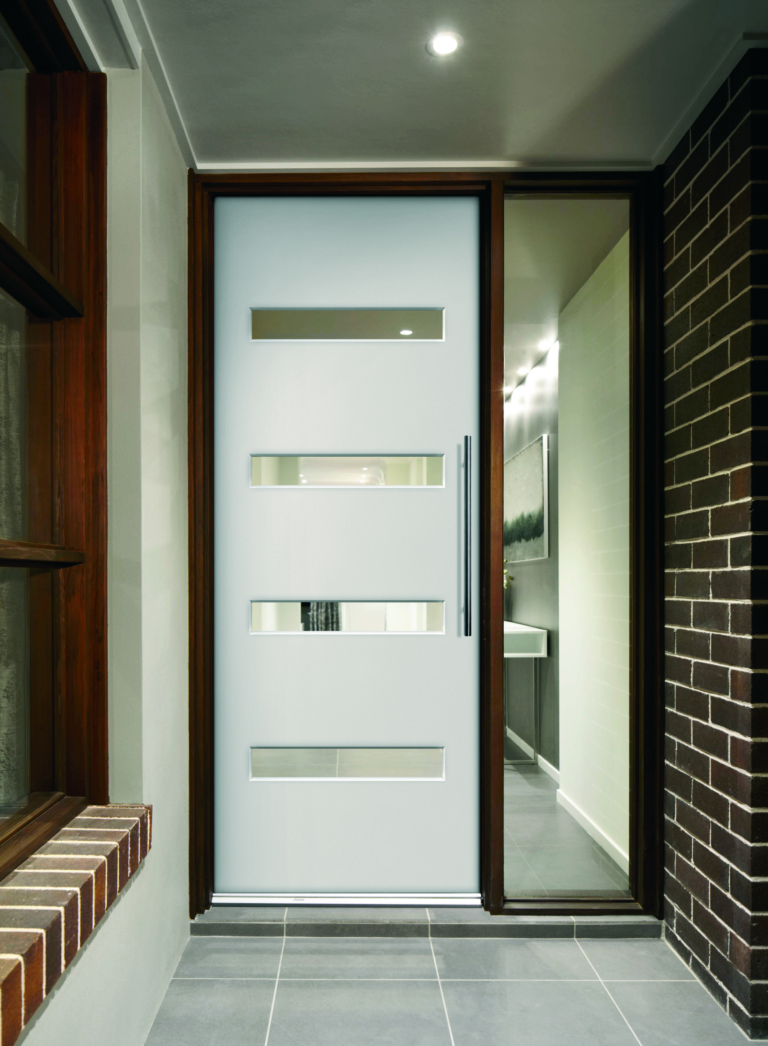 Paint vs timber staining 
Doors can be a great way to introduce colour and create one of the most visible design elements from the street. A striking entry door design can be used to introduce the central themes of your design story whether that is bright and bold or more organic and refined. Our enduring obsession with coloured front doors speaks to this – they're our favoured option when it comes to adding a pop of colour to your home's façade. Conversely, a naturally stained timber door is a classic option too.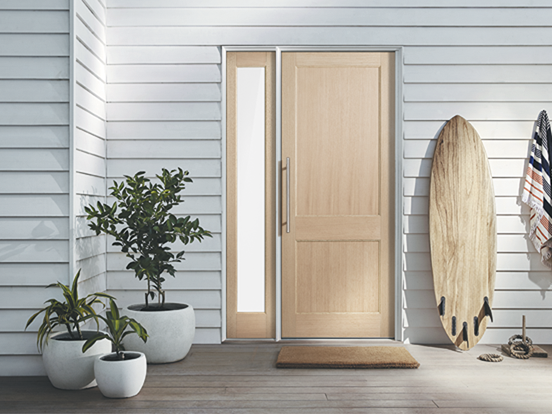 Practical considerations
It's important to choose a door material that's not only aesthetically pleasing, but also practical. For those building or renovating their home in bushfire prone areas, a BAL rated door that meets government standards is a must. Depending on where you live opt for a BAL12.5 or BAL40 rated door for peace of mind. You can never be too risk averse right?
For hot and humid areas, Merbau is the ideal timber choice given it is durable with a low shrinkage and expansion rate. Merbau also retains its natural colour longer than other timber.