Sydney-based property stylist Justine Wilson from Vault Interiors shares her 2022 tips to create a cocooning, welcoming environment as we shift our time to indoor living.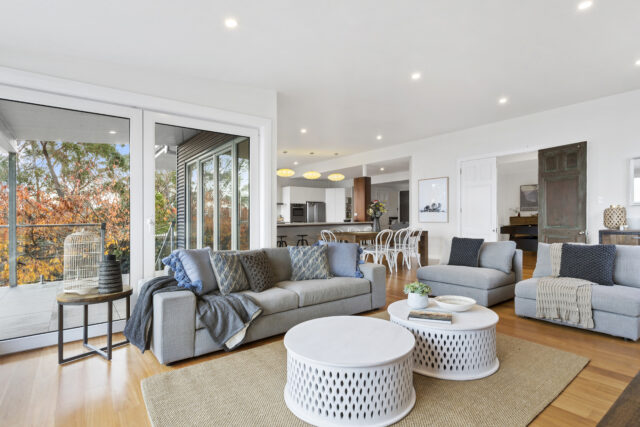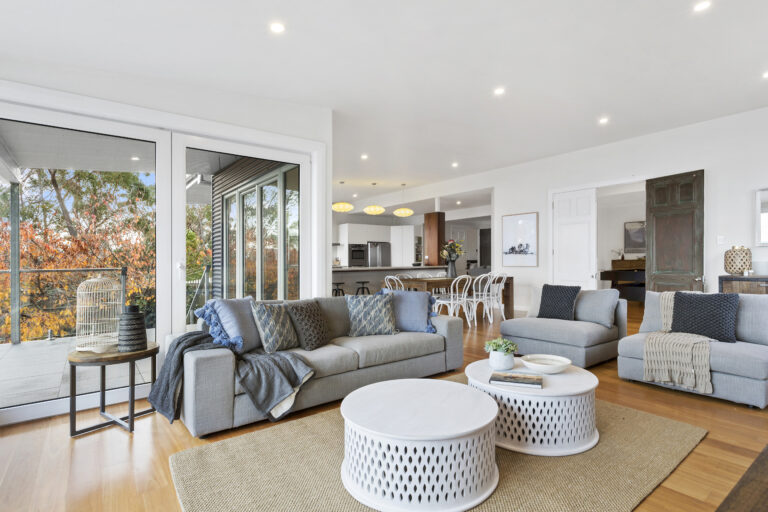 "It's going to be a wet and cold winter season this year, if the start of the year and El Nino is anything to go by, so it's the perfect time to cosy up your home. No matter what your budget, there are a few simple ways you can add warmth to every space in the home."
Layer up
You don't have to swap out all your summer/autumn items when the seasons change, but to prepare for the drop in temps, consider layering lovely thick textured throws, blankets, pillows, and rugs for that extra warmth. Materials such as faux fur, wool, velvet are great for this time of year. Don't overlook swapping out textiles such as curtains or bedding to thicker fabrics and textures.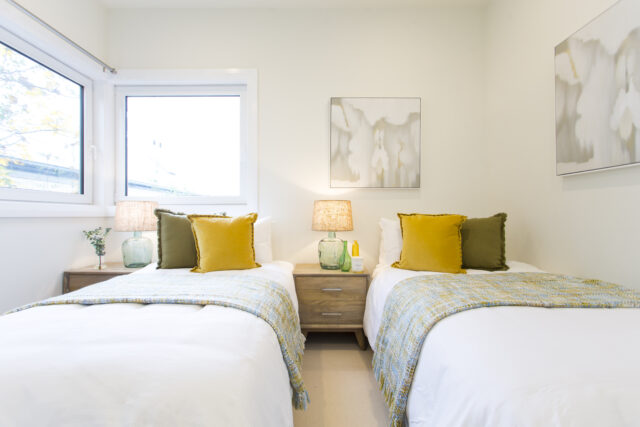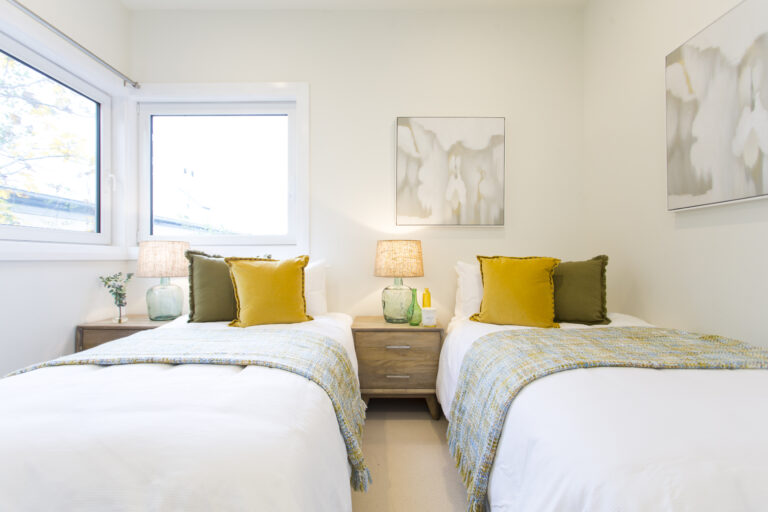 Dried or faux florals
Dried florals are a great way to beautify your space in the cooler months. They also last a long time and can add that pop reminiscent of the summer months. It's always nice to have a floral arrangement either on your coffee table, console, or dining table. There are also wonderful faux floral twigs, branches, and greenery available, to give that evergreen look.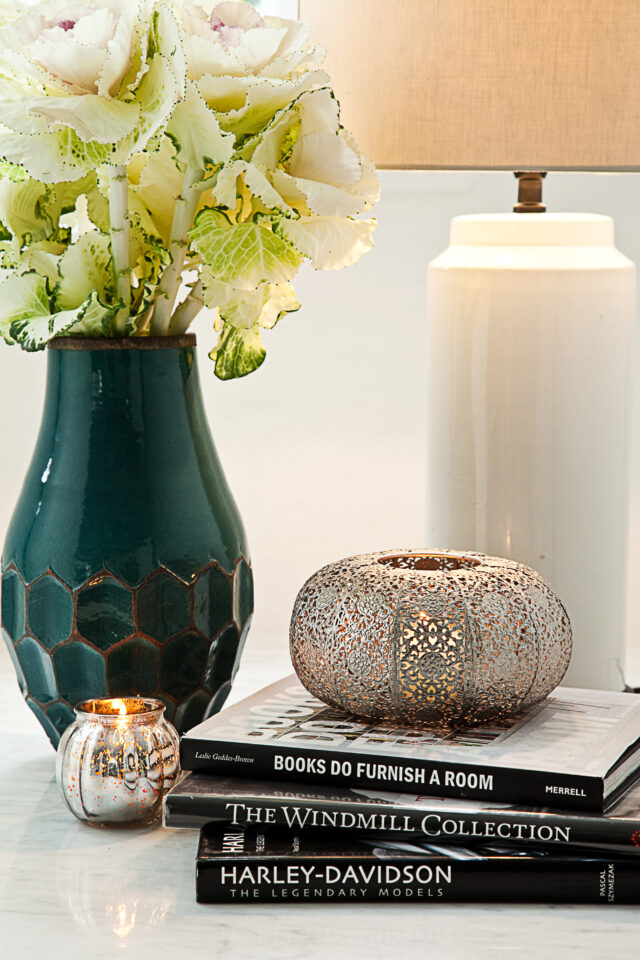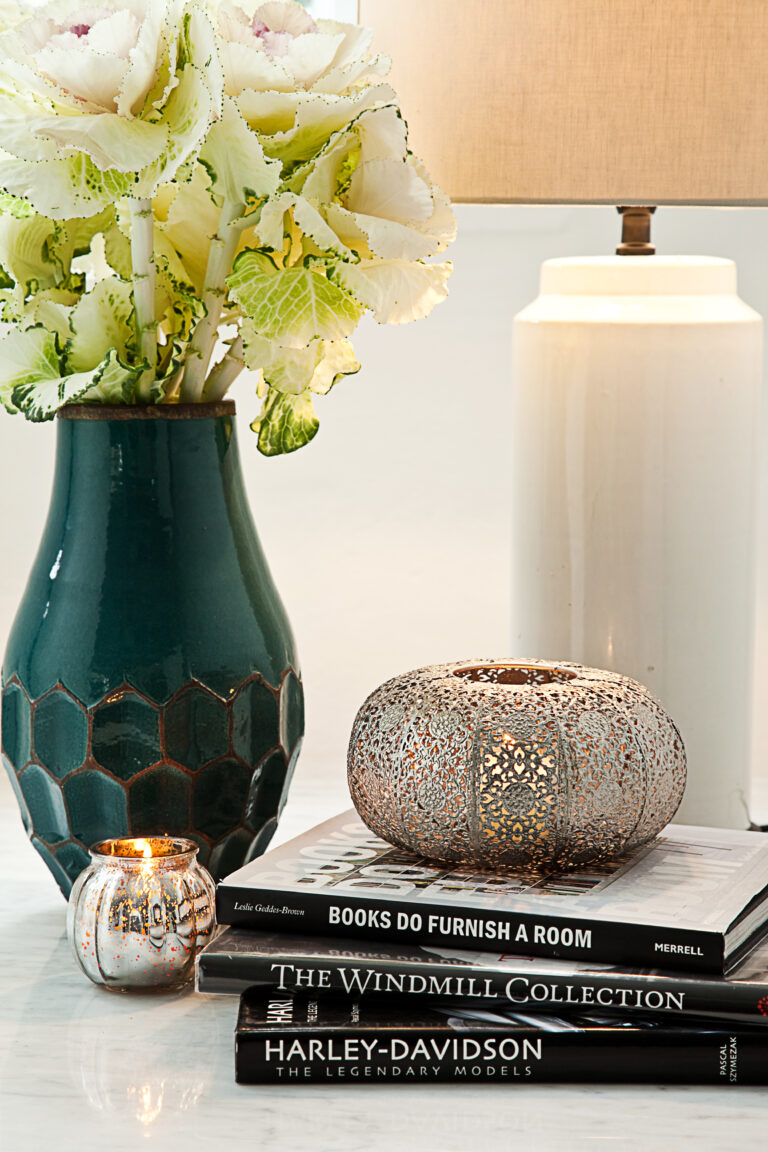 Air refresh
In winter your environment can tend to get stuffy, as we leave windows shut and doors closed, so consider beautiful scents to enrich your space. For winter I love the muskier notes, but you can opt for any scent that you love. Scented candles are a great way to change the feel of a room, also diffusers or even wax melts will do the trick.
Outdoor spaces
Think about adding a fire pit so you can still enjoy the outdoors and those cool nights under the stars or add an inexpensive pergola or cover structure. A cantilever umbrella is also a great option so you can enjoy sitting outdoors even if the weather shifts. It's also really nice to add some fairy lights or lanterns, so you get that pretty ambient glow even if you just catch a glimpse through your window.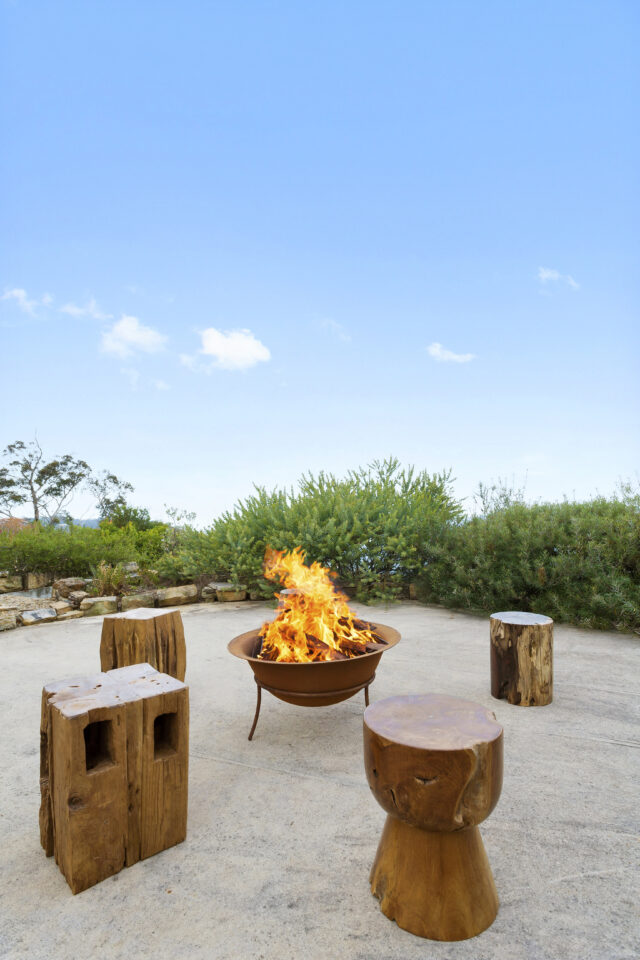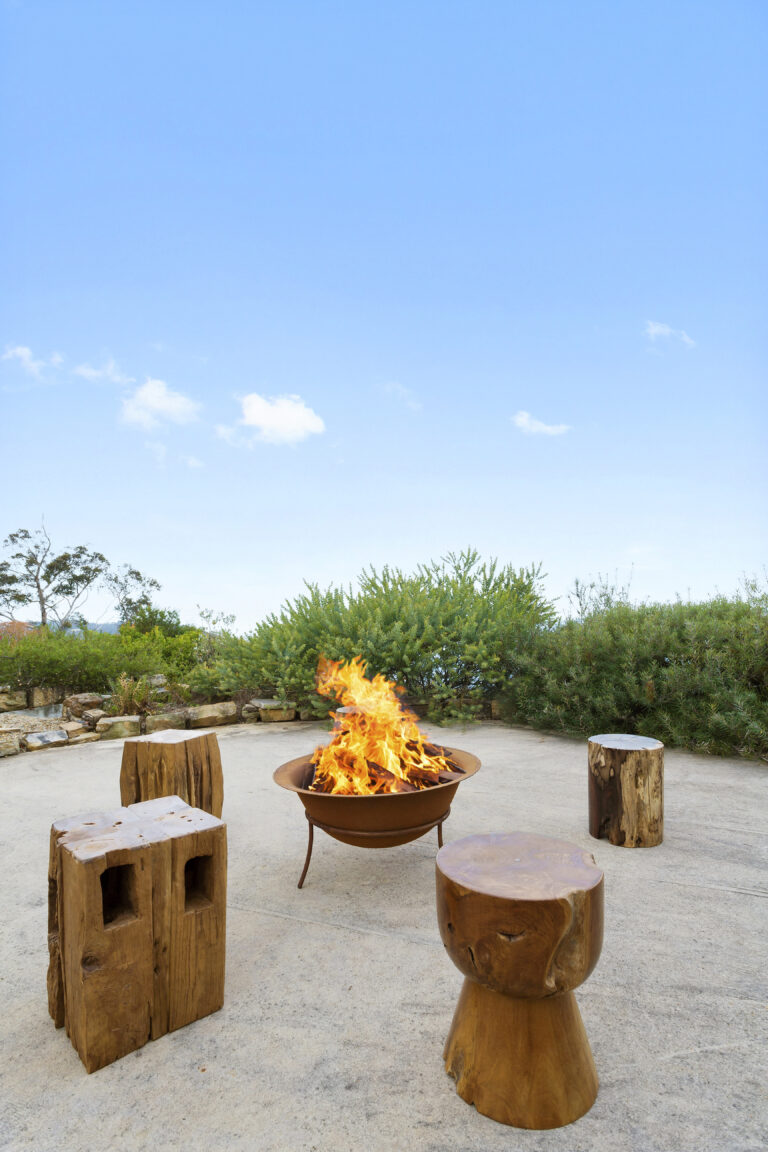 Consider tones
When changing your décor for the seasons, it's nice to take inspiration from the  surrounding environment, in winter warm earth tones such as mustards, greens, rich blues, rust tones and deep reds will echo the changing leaves. This winter colours such as blush, deep pinks and even purples are on trend. Warmer tones such as browns, beiges and caramels will also be popular with homeware designers. Introduce a new colour just by simply swapping out some accessories, cushions or throws.