In very exciting news for the Aussie design scene, online marketplace Etsy, has launched its very first Etsy Design Awards here in Australia.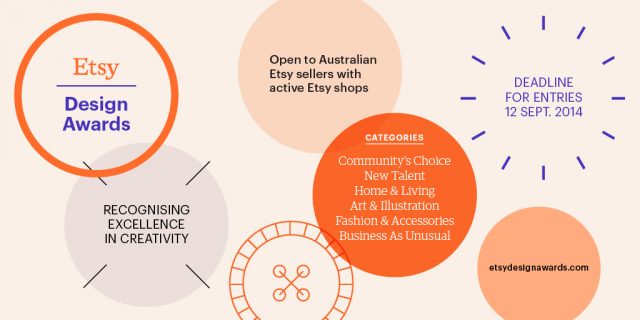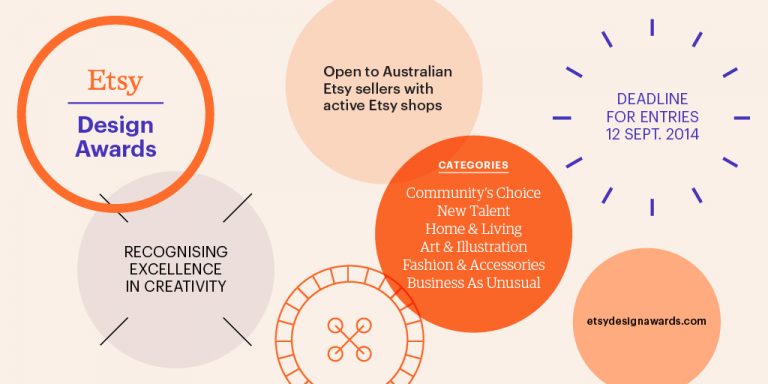 Celebrating the people and talent that make Etsy a growing destination for creative and vibrant design, sellers will be recognised for their work across six categories: Community's Choice, New Talent, Business As Unusual, Art and Illustration, Home and Lifestyle, and Fashion and Accessories.
Winners will be treated to a host of prizes designed to amplify their businesses, including a trip to Etsy's headquarters in New York, a personal business consultation from creative business mentor and musician Clare Bowditch, coverage on the Etsy blog, a dedicated post on Etsy's Instagram page to its 176,000 followers and a feature in Inside Out magazine's December issue.
Entrants will be judged by a panel of design experts who will be looking for unique, high quality design and craftsmanship. Judges include editor-in-chief of Inside Out Claire Bradley, interior stylist, author, and blogger, Jason Grant, Clare Bowditch, and Etsy's global creative director, Julia Hoffman.
Eligible Etsy sellers have until 12 September 2014 to enter. The winners will be announced on 10 November.
Find out more information about the categories, prizes and application requirements here.