The celebrated Melbourne interiors store Fenton & Fenton is back this Autumn with another fabulous group art show and the pieces are available to peruse and purchase in-store and online until May 17.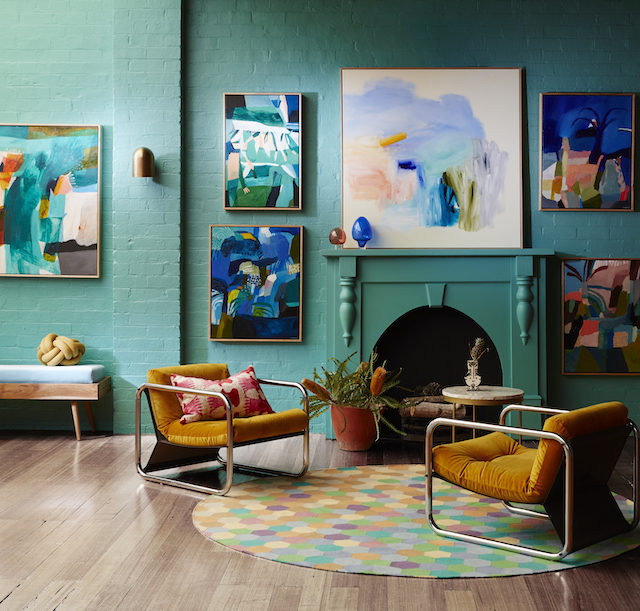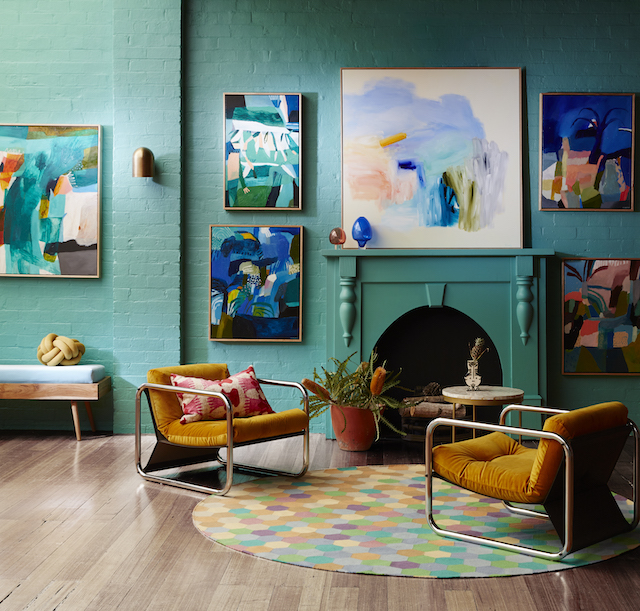 The exhibition presents a chance to glean some styling inspo too – from art arrangement ideas to how to dress your walls, floors and little nooks, there's plenty of creativity on display. The paint colours, by Haymes Paint, are also particularly inspiring. Who would have thought that such large swathes of intense colour could look so amazing?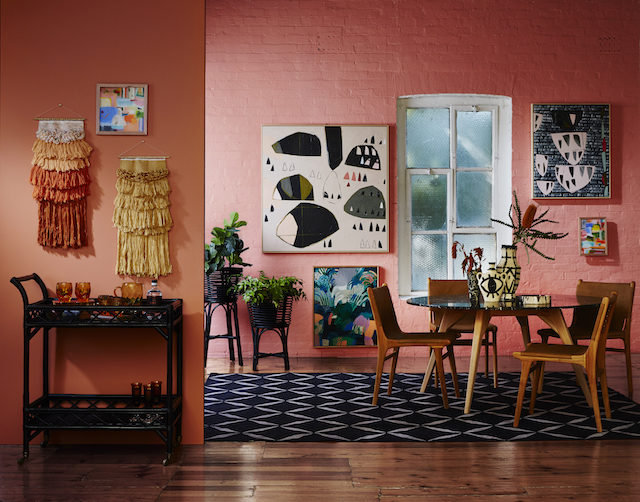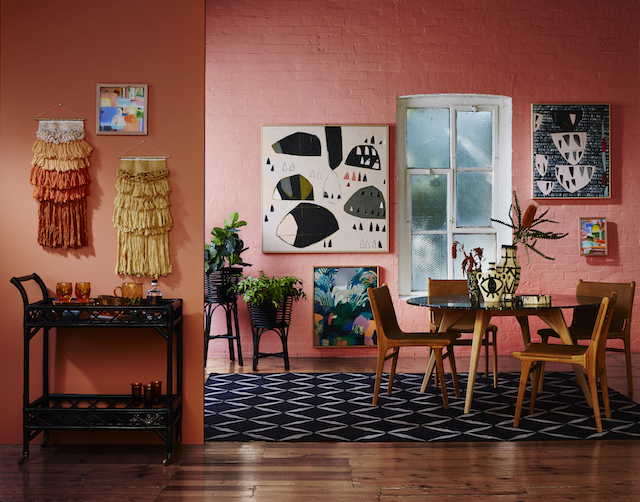 A standout for me is the work of Carly Williams, an abstract artist living in Victoria's Daylesford. I love her work's bohemian feel, its use of moody colours and the subtle nod to indigenous art. A former film set painter, Carly is now a full-time artist who is inspired primarily by tribal motifs and mid-century art.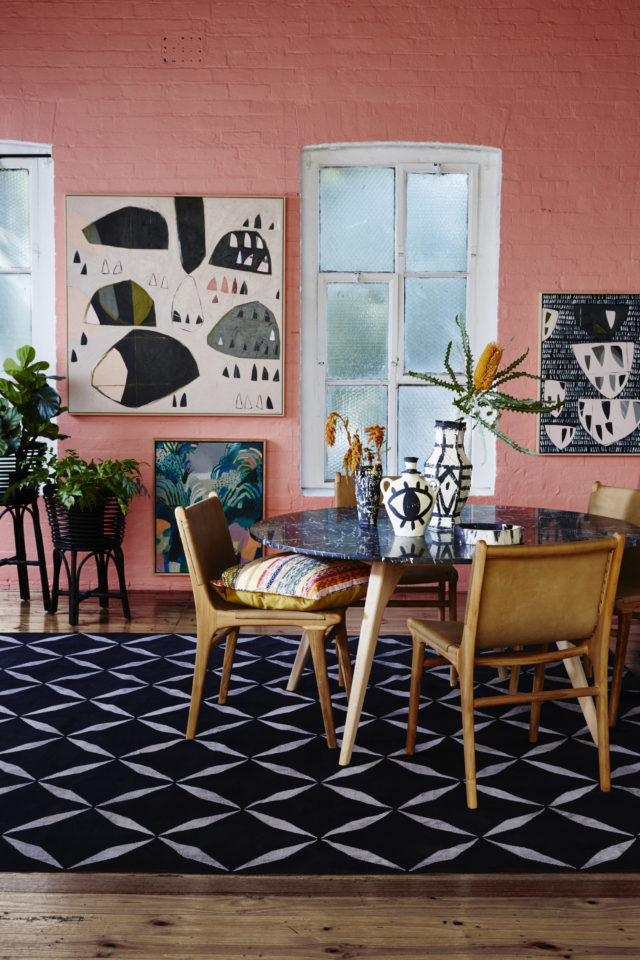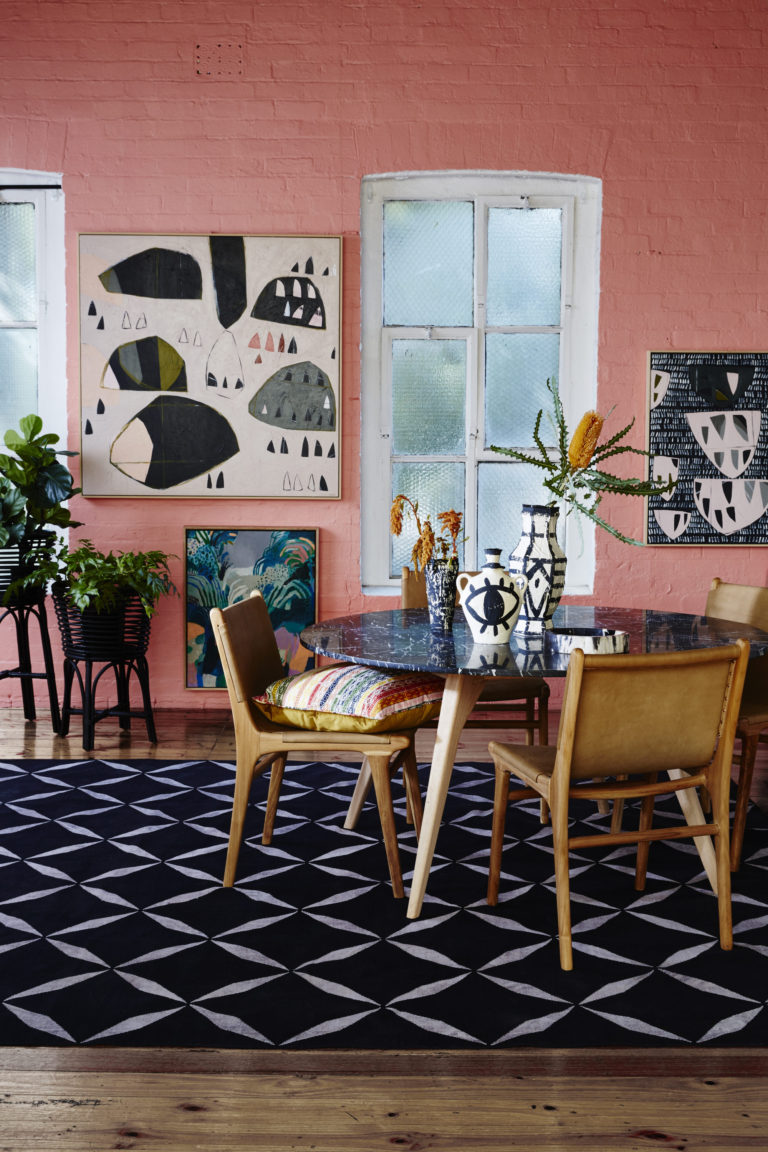 Noosa based self-taught artist Michael Bond also features in the exhibition – his bold, colourful abstracts are highly coveted. The work of Geelong abstract artist Kristen Daniels also features alongside the work of Megan Grant who takes her subject matter from suburban landscapes.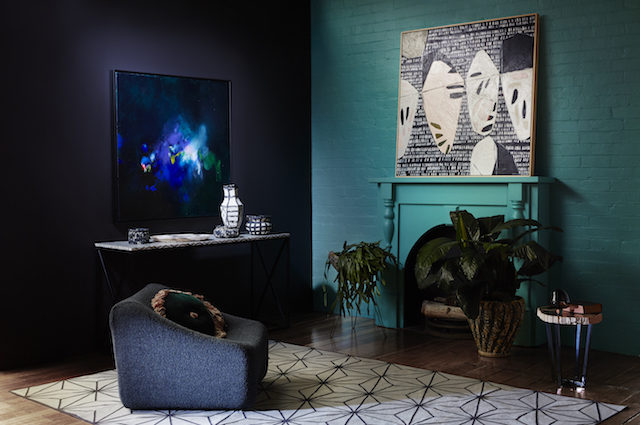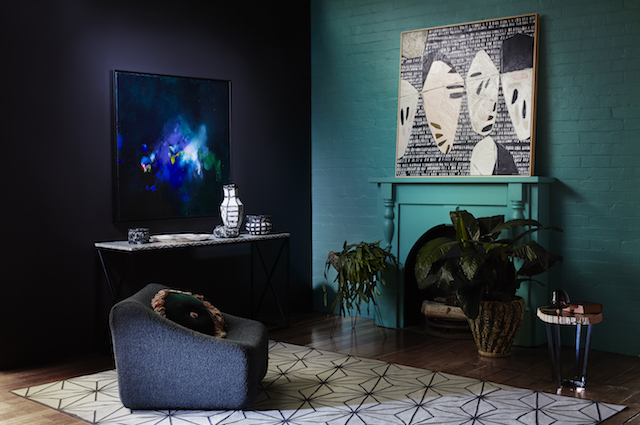 New York-based weaver and art teacher Maryanne Moodie also features in the exhibition. We've cooed over her beautiful wall hangings before and her latest output doesn't disappoint.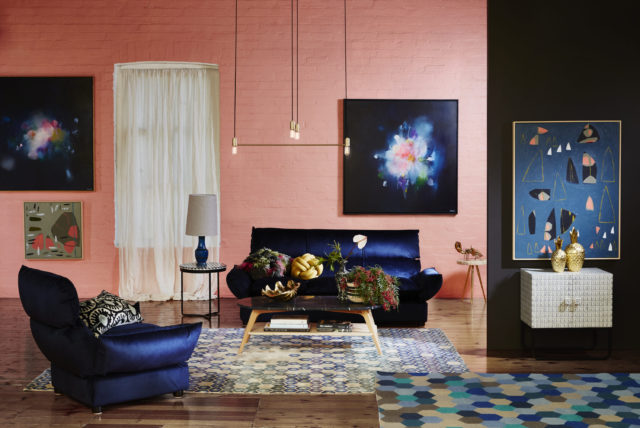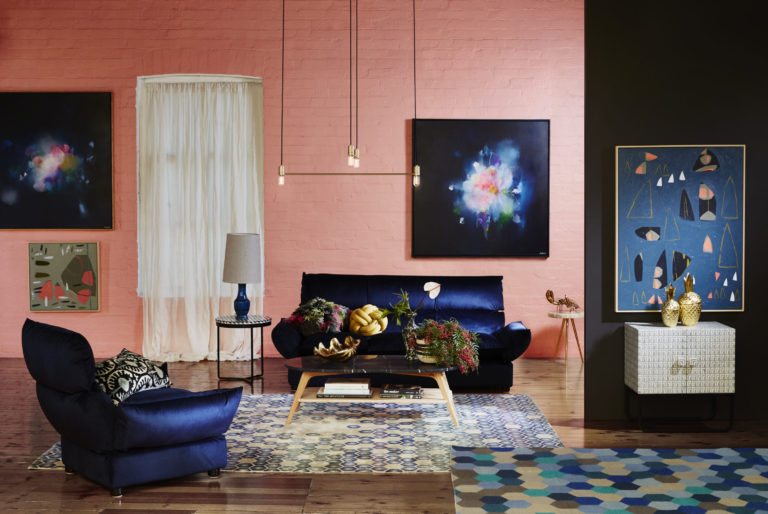 Photography: Armelle Habib | Styling: Heather Nette King | Paint: Haymes Paint