Did you miss out on Fashion Week in Sydney this week? Or, like me, were you lucky enough to take in some shows? Either way, you can find an excuse in there to treat yourself to one of these divine limited edition signed prints by Melbourne illustrator Megan Hess.
Most of the Australian artist's work is actually sold to America, and her clients include Tiffany & Co, Dior, Chanel, Rolex and Marc Jacobs as well as magazines like Vanity Fair and Time. If you read glossy magazines, you've probably seen her drawings numerous times without knowing that talent came from right here in Oz! Or you may have seen her cover illustrations for Candace Bushnell's books like Sex and the City or Lipstick Jungle. I'm truly blown away by the beauty of her work.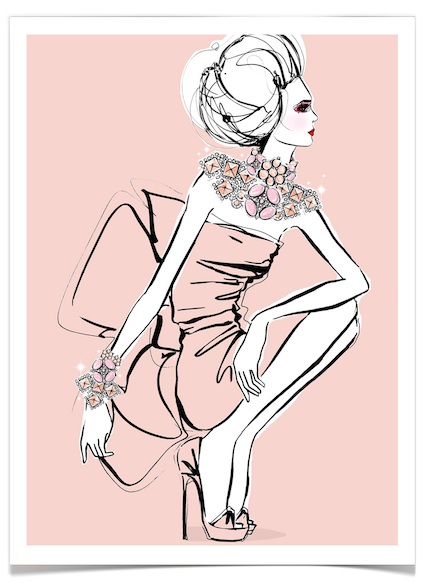 This new collection is called Diamonds and Tulle and these are just 4 of the 8 prints. They're A3 size, limited to 25 editions of each and signed by Megan. At $275 each I think they're a really affordable art purchase for a fashionista.
Talking about the inspiration for the collection, Megan, who is an Interiors Addict reader, says: "I was dreaming in a sea of powder pinks and blush tones for these illustrations. I imagined a mixture of dreamy soft colours with a sense of strength behind the eyes. I wanted to drape the girls in dazzling clusters of vintage jewels."
They really are lovely and available to buy exclusively through Lamington Drive. You must check out the rest of Megan's impressive work on her website. What do you think?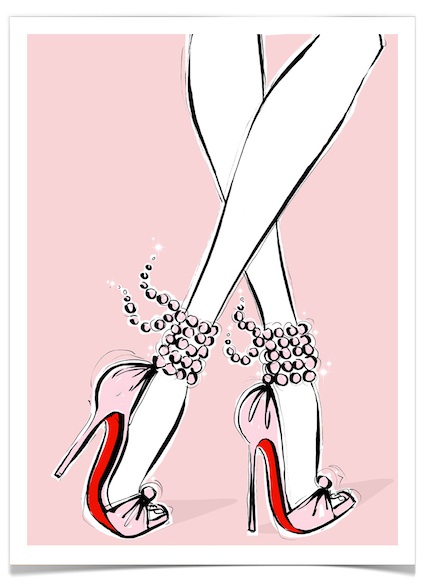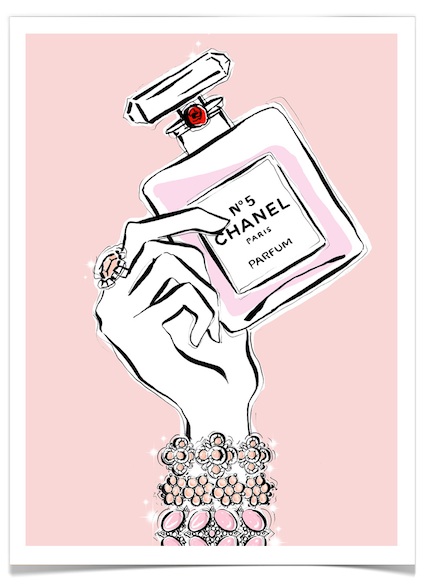 Megan getting her Sex & The City on in NYC