These are three of my favourite things: interiors, fashion and illustration. And we all know I'm a big fan of Melbourne illustrator Megan Hess too. So her book, Fashion House, is pretty much the dream!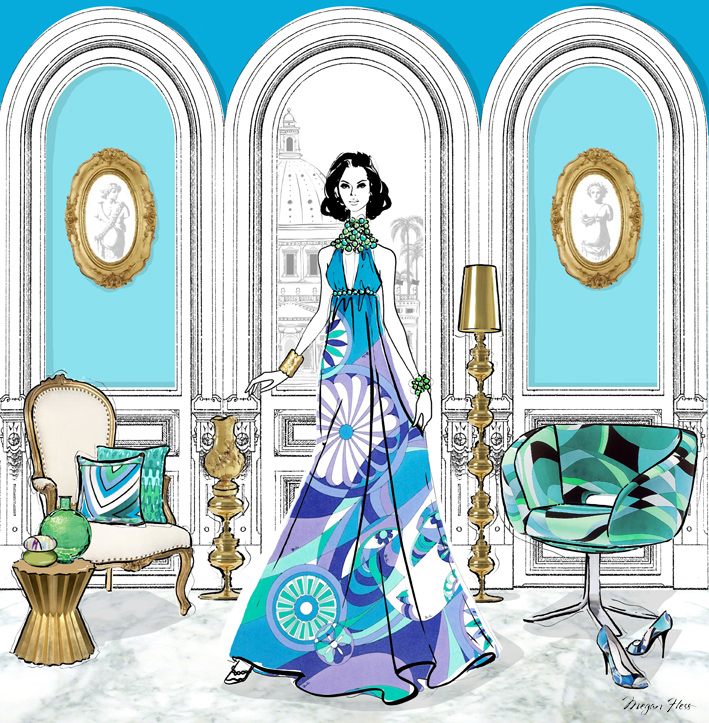 Have you ever dreamed of living in a house styled by Tom Ford? Do you long for a Parisian suite worthy of Coco Chanel, or perhaps a Riviera escape fit for Grace Kelly? Megan has spent her life imagining and illustrating sumptuous lifestyles and decadent interiors from around the world. Fashion House (clever title, no?) is a lavish collection of her most beautiful rooms, inspired by the fashion elite.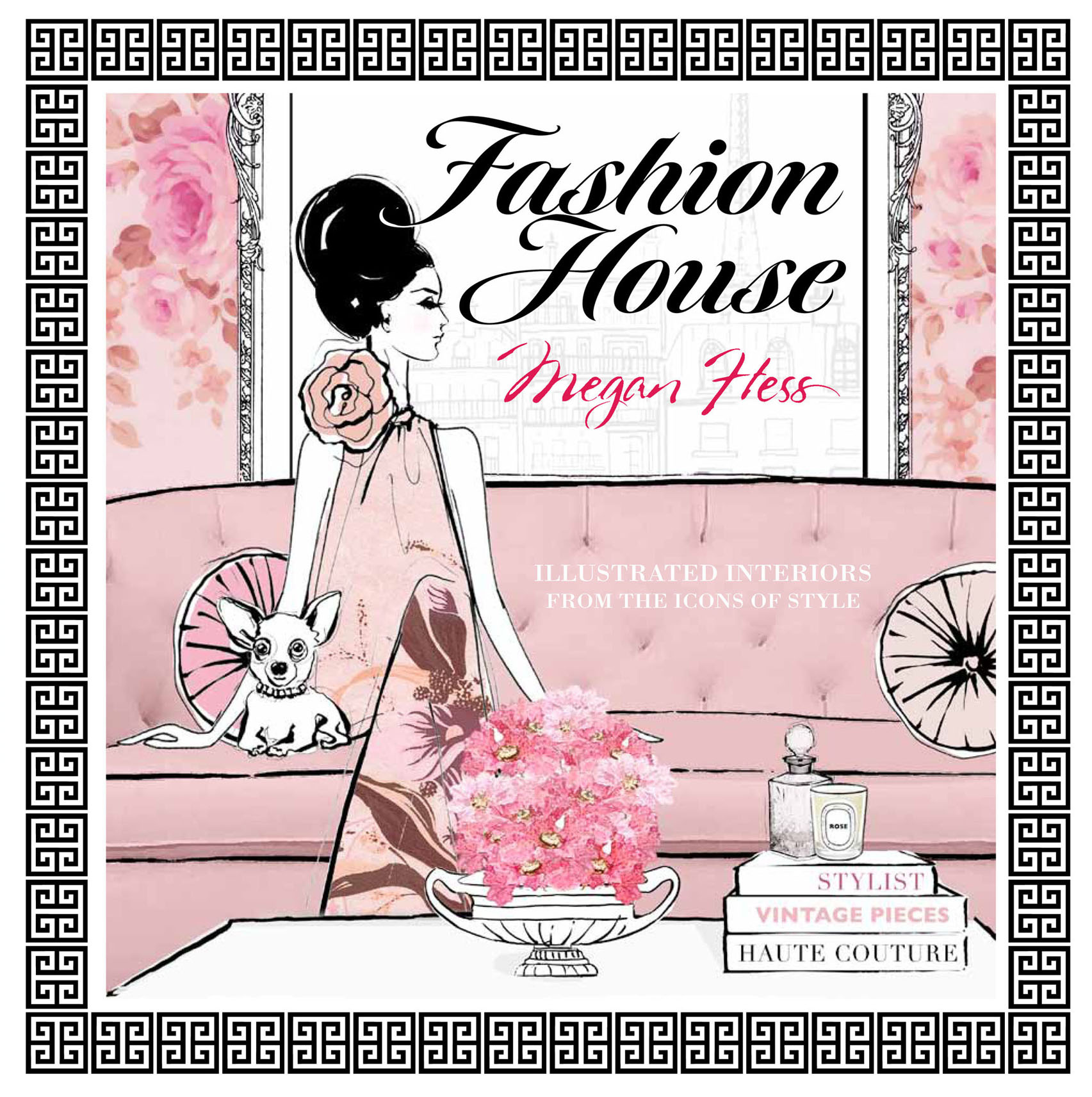 Drawing on her experience creating iconic windows for Bergdorf Goodman in New York, illustrating for labels such as Chanel and Dior, and publications like Vanity Fair and Time, Megan's combined her love of interior design (she's married to an architect and I recently blogged her gorgeous home) with her signature illustrations to create a book that both celebrates style and helps you achieve it. From the Fashion Office and Grand Estate, to the Vintage Loft and Paris Salon, she also depicts the rooms of the Fashion Set – from Versace and Dior to Coco Chanel, Pucci and Jimmy Choo.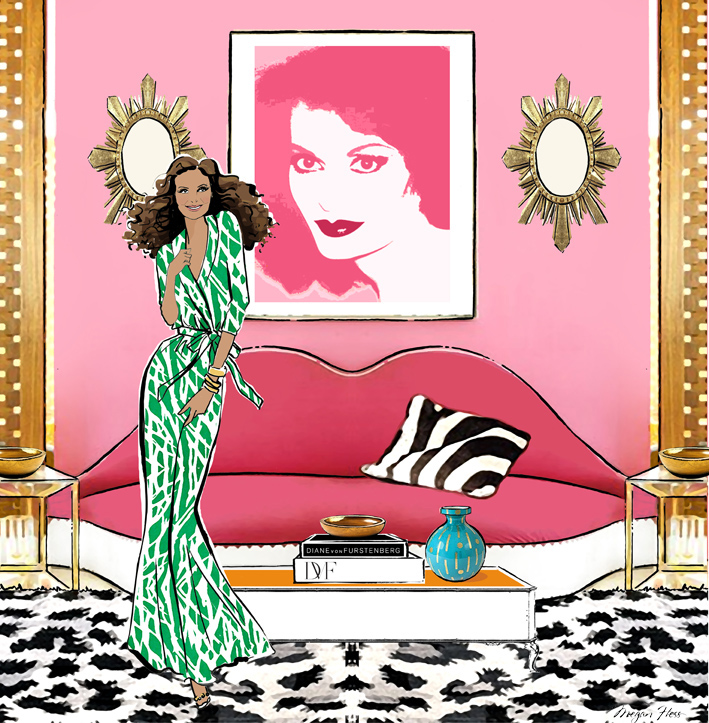 Featuring over 30 exquisite rooms and the ultimate interior accessories to match, Fashion House invites you into a world where a woman's YSL jumpsuit matches her drapes, perfect pets sit elegantly on sofas covered in tropical fabrics, and rooms become an extension of individual style. It really is lovely. There's even practical advice, like how to choose upholstery and wallpaper, and the benefits of the eclectic chair.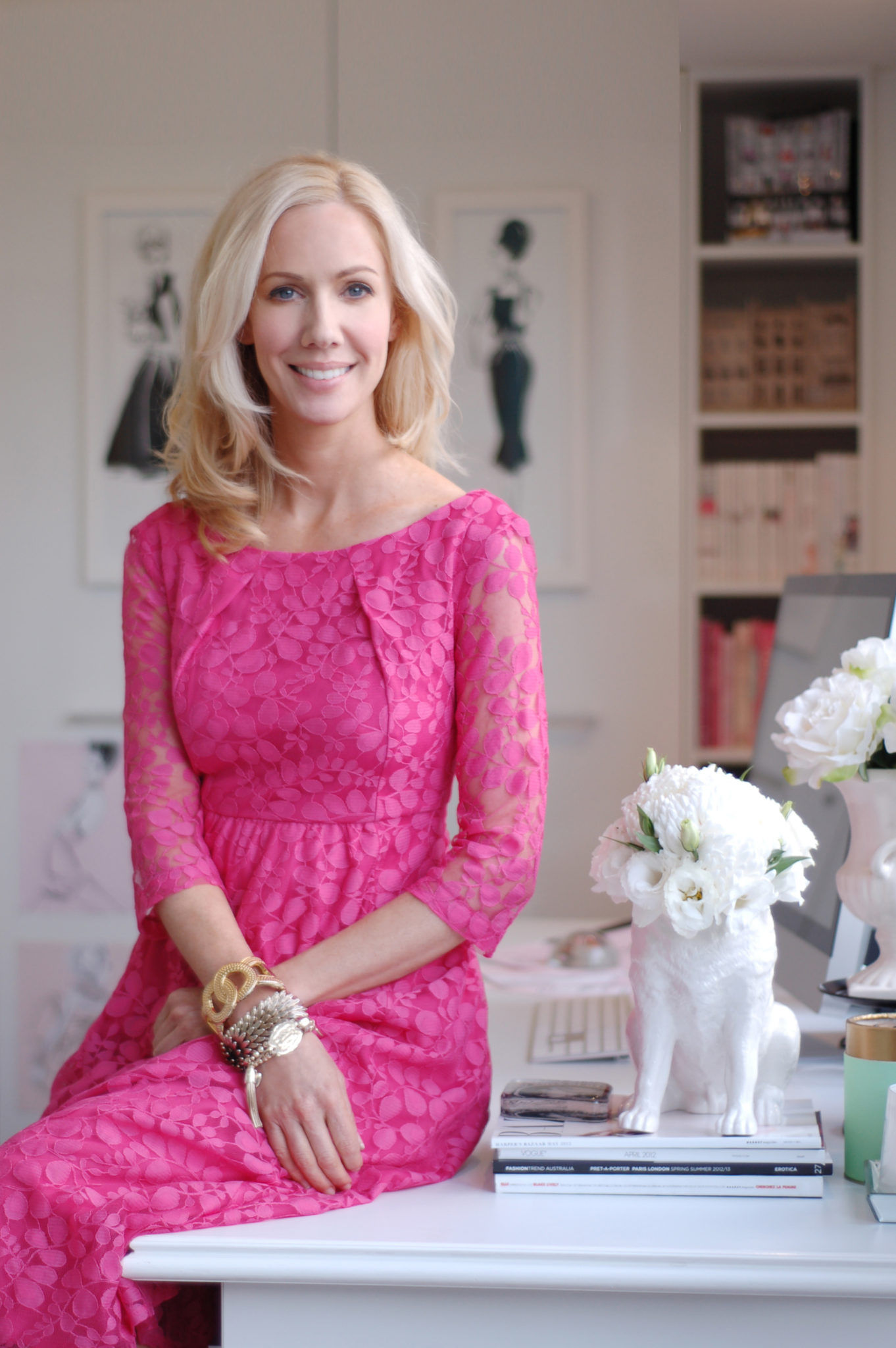 In 2008, Megan famously illustrated the the Sex And The City book cover. She has since illustrated portraits for Vanity Fair and Time, created iconic accessories for Henri Bendel and illustrated the windows of Bergdorf Goodman in New York. It's the kind of career any girl would envy. Her signature style can also be found on her bespoke range of silk scarves and limited edition prints sold around the globe. Her sister Kerrie, also a talented illustrator, recently collaborated on some stunning silk cushions with the Brown Trading Co.
When Megan's not illustrating, you'll find her scouring the vintage furniture markets looking for that perfect piece she's yet to discover.
Fashion house is published by Hardie Grant and available in all good book shops. Learn more about Megan.