A Sydney family found entertaining a lot easier this Christmas thanks to winning a kitchen/diner overhaul from IKEA.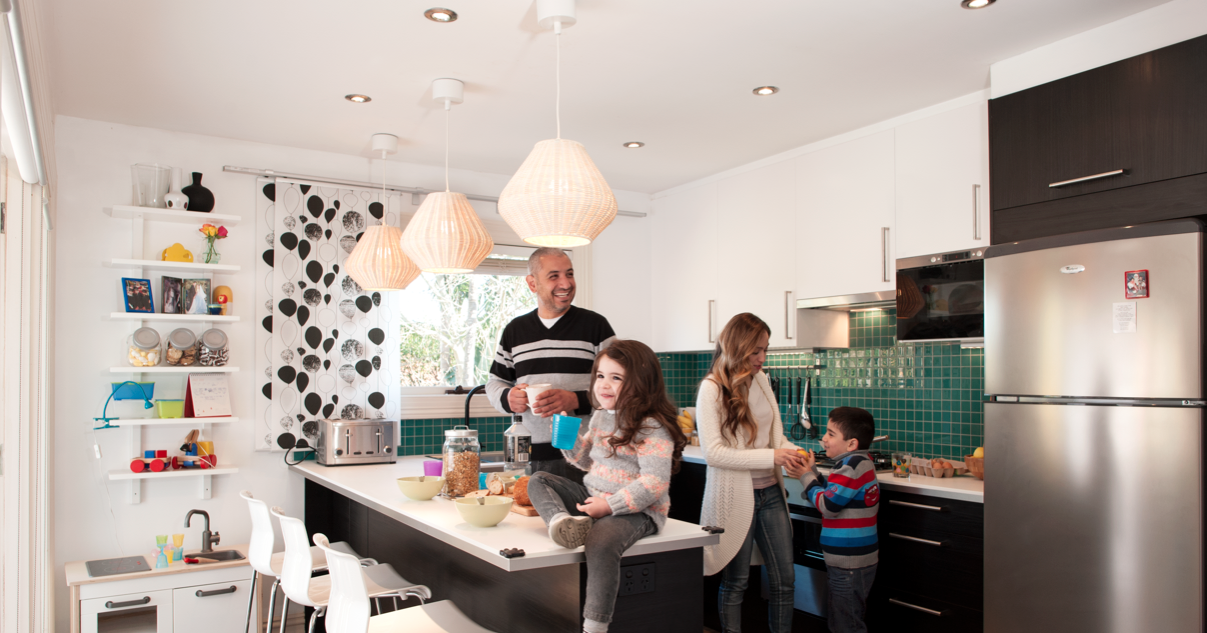 The Kalamaras family, from East Lakes, really wanted a space that better suited their growing young family but just couldn't afford to do renovate just yet. Space was limited and that space was definitely not being used to its full potential.
Watch their story on this video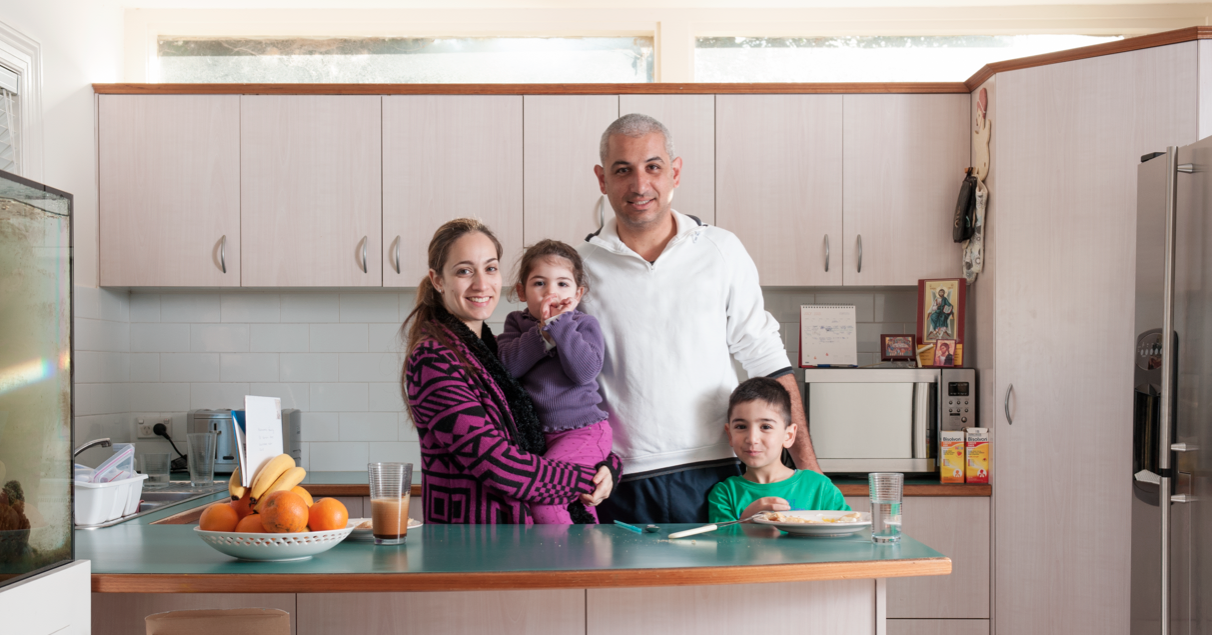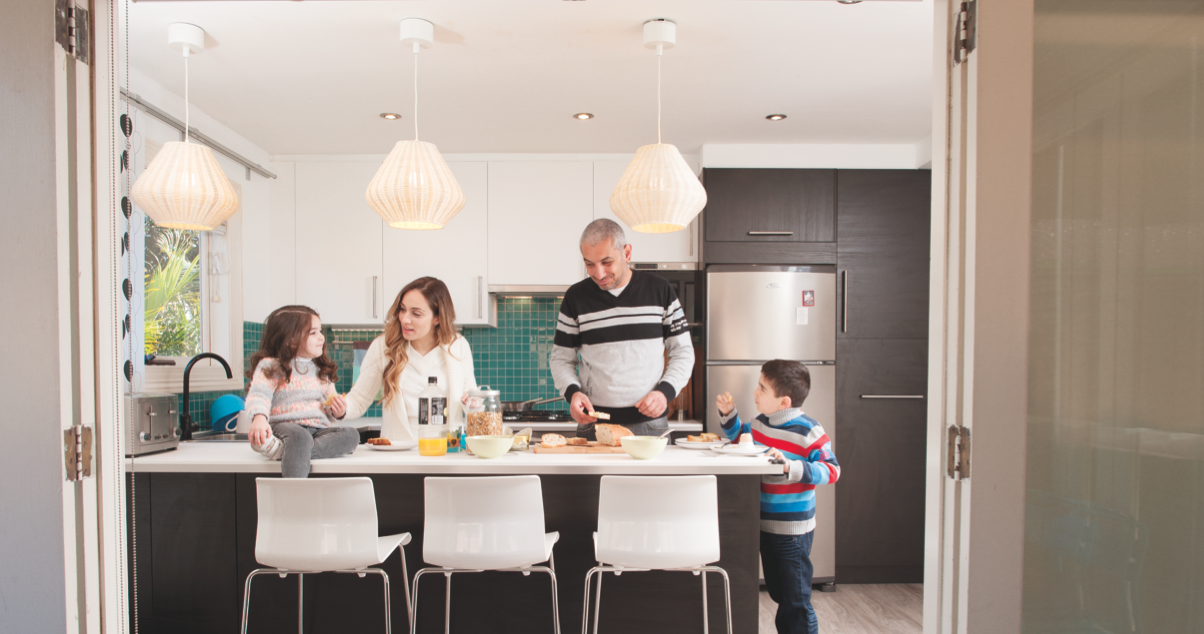 IKEA interior designer Ann Edvall said they picked the Kalamaras family to win the competition earlier this year because they really wanted a space where they could be together for meals.
"It was difficult to fit all the functions of a kitchen in such a small space but by downsizing the refrigerator we managed to get more room. A common mistake is that we often think we need a huge refrigerator but the fact is that we actually need more space for dry food storage. Often with large fridges we tend to throw away more food."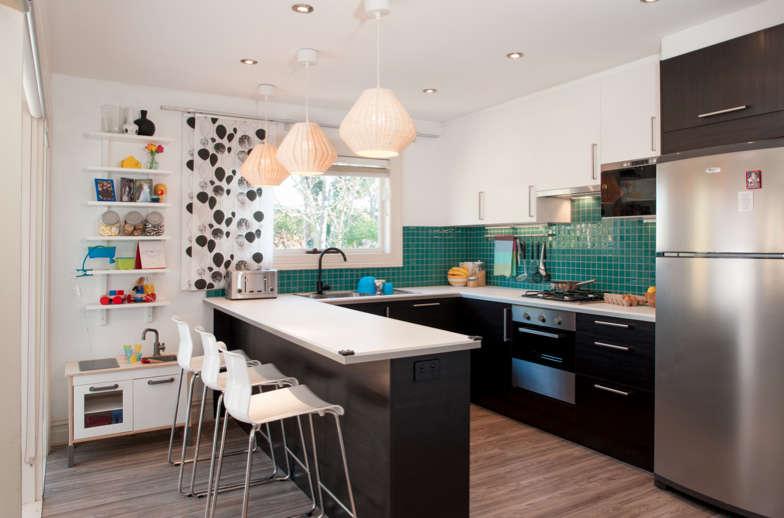 By using narrow cabinets on the breakfast bar side of the kitchen, they were able to create a functional dining spot.
"Due to the small space we wanted to create a bright and happy kitchen. The black/brown matched with the white kitchen door fronts and gives the kitchen a more interesting look, rather than just using a single colour. The birch pendant lights add a warm tone to the turquoise tiles in the background."
But it's not just about aesthetics, it's about practicality too. "In the corner base cabinet, we added a pullout drawer which makes items easier to get to. The pantry also has pull out drawers so you can see and access everything you store. On the base of the breakfast bar, next to the wall, we added a cabinet that you can reach from the other side. This is good for storage of the children's toys or for decorative table items."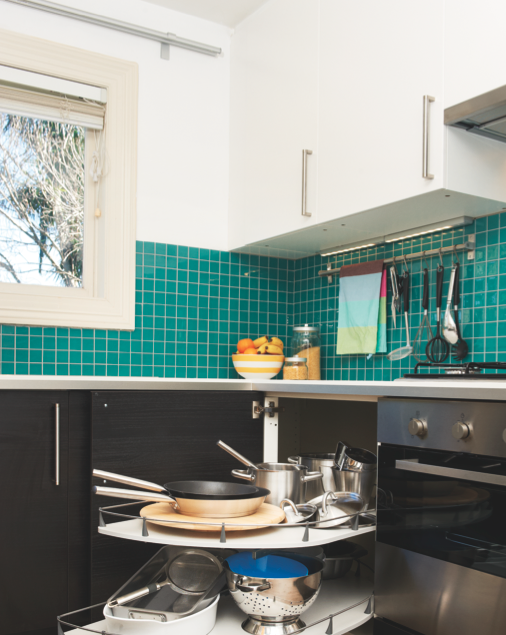 Ann says this is in line with today's trends in kitchen design: "When it comes to a kitchen, it is about the functionality and suiting both your taste and lifestyle. As it is such a big change to replace your kitchen, it is very important that you chose something that both suits your style and the way your family lives."
Putting the microwave into a wall cabinet freed up more space on the bench for food preparation and kitchen rails which can be used to hang utensils or store spices
The end result "A very happy family with a functional kitchen that suits their style!" IKEA even made over their outdoor area while they were at it, giving the family a much bigger entertaining area! Now that's a very Happy New Year!