The pandemic sure has made domestic mini breaks and discovering our own back yard cool again, hasn't it? And while yes, I have been dreaming of Europe trips past and yes, I do really miss my family and friends in the UK, we've enjoyed multiple New South Wales minibreaks this year and it's been lovely!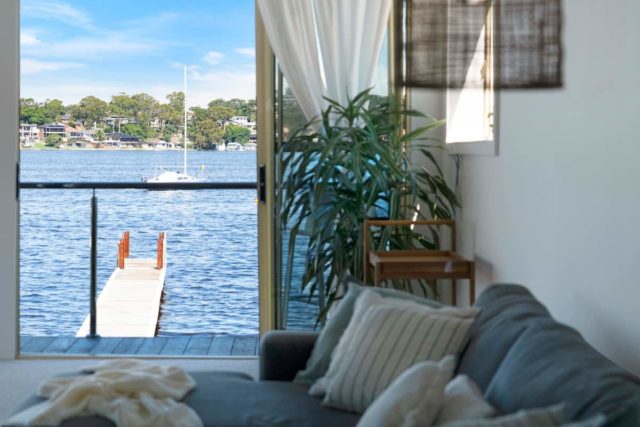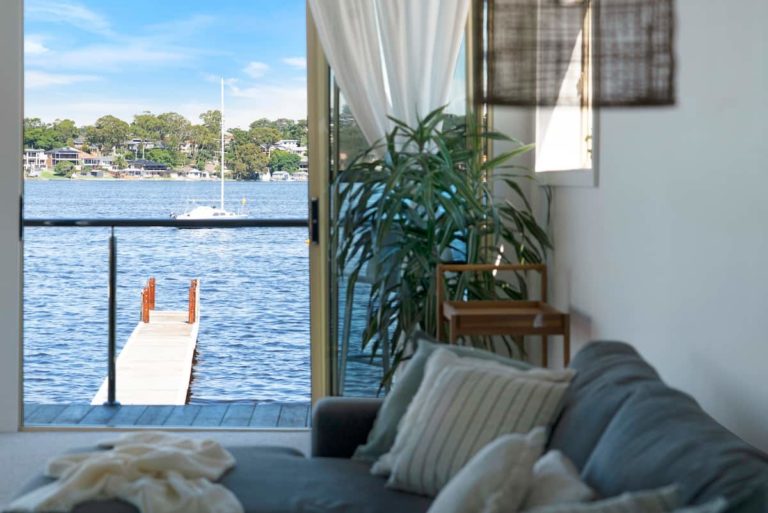 And you know what, when you're travelling with young kids and you only have two nights to play with, it's advantageous not to go anywhere near an airport or waste time on a plane. And you can fit a lot more into a car boot than you can a suitcase! Parents among you will know kids require a lot of stuff when you go away. It's not as bad as when they were babies but still.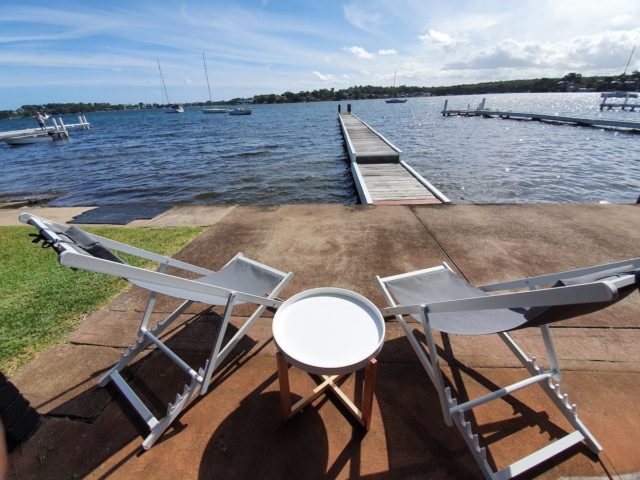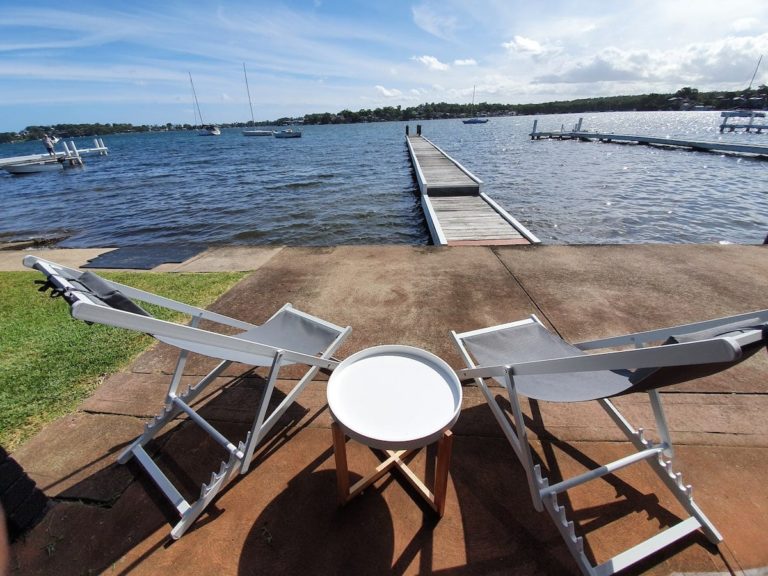 Our latest weekend away was at The Boathouse in Fishing Point, Lake Macquarie. And when I say lake, I mean you couldn't actually be anymore on it! This place has water views from almost every window, its own private jetty and boatshed (with kayaks). And it took less than an hour and a half to drive there after school pickup on the Friday. Perfect!
It was an immediate hit with the boys due to a whole section of the huge living room being dedicated to toys, complete with a kids' table and chairs and beanbags. And Charlie was very excited about seeing ducks and other birds off the balcony! It's a beautiful, calm spot and a spacious, stylish, well equipped four-bedroom home.
We really could have stayed there all weekend and not gone anywhere else, and we didn't actually leave much! There's a large covered deck with barbecue, an eat-in kitchen, the aforementioned toys for the little ones and downstairs, in the boatshed, there's even air hockey, more toys and two kayaks with life vests, which Damian and Seb took for a spin. There's deck chairs too if you want to relax right by the water. You can even bring your own boat, if you have one! And the fishing's apparently good!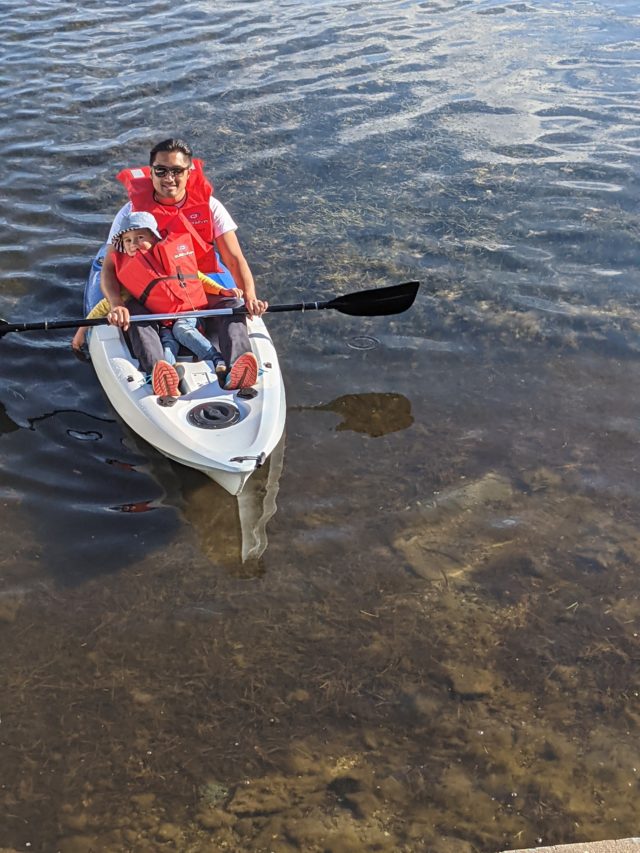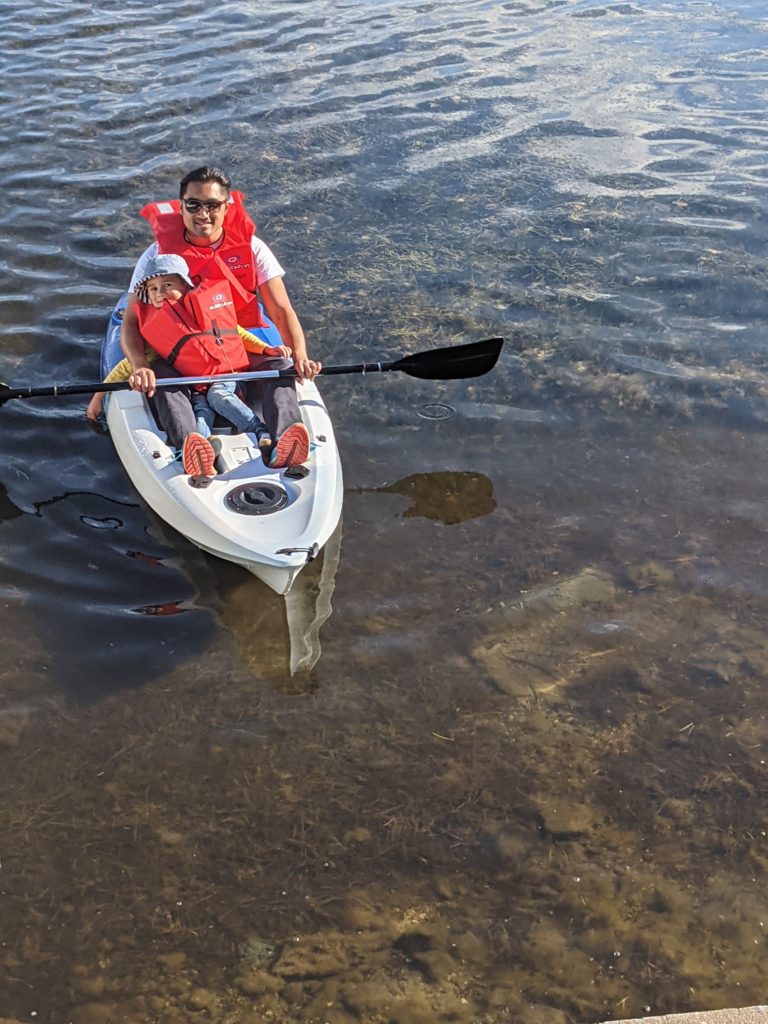 The light-filled living room really is something else with its high ceilings and big windows. The doors open right onto a balcony above the water which is very safe although of course, you always need to watch the kids anywhere near water. There's a large smart TV you can sign into with your own Netflix account and comfy furniture. It would be a great space for an extended family get together (8 kids/adults and 2 infant max.) as there's so much communal space.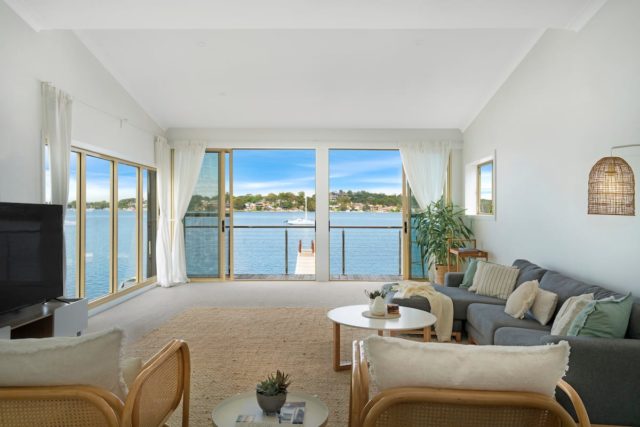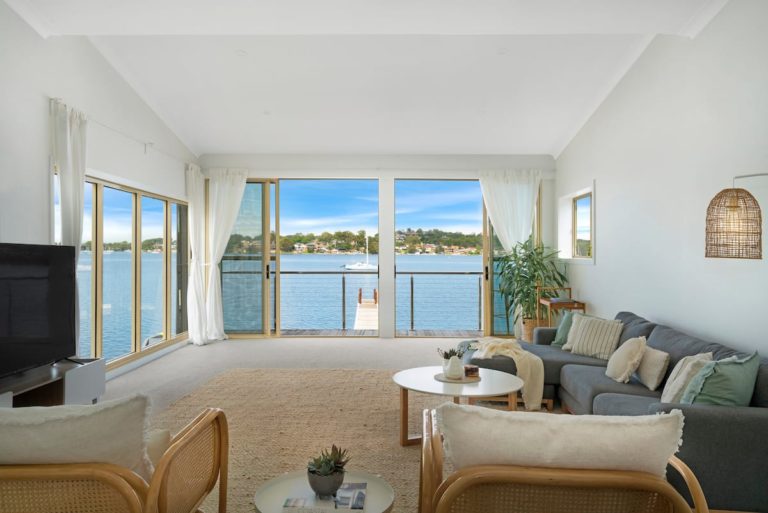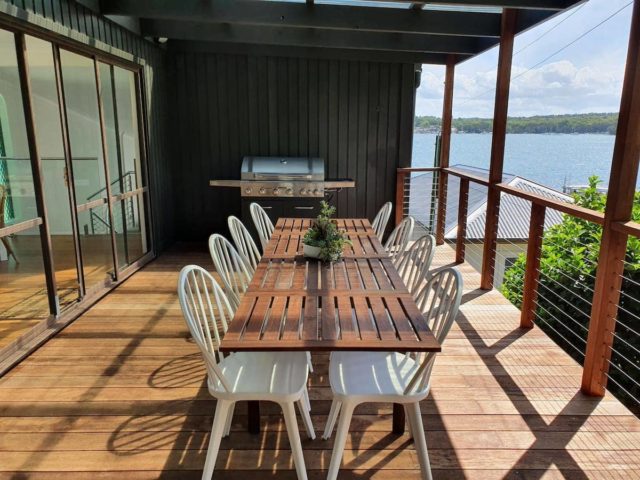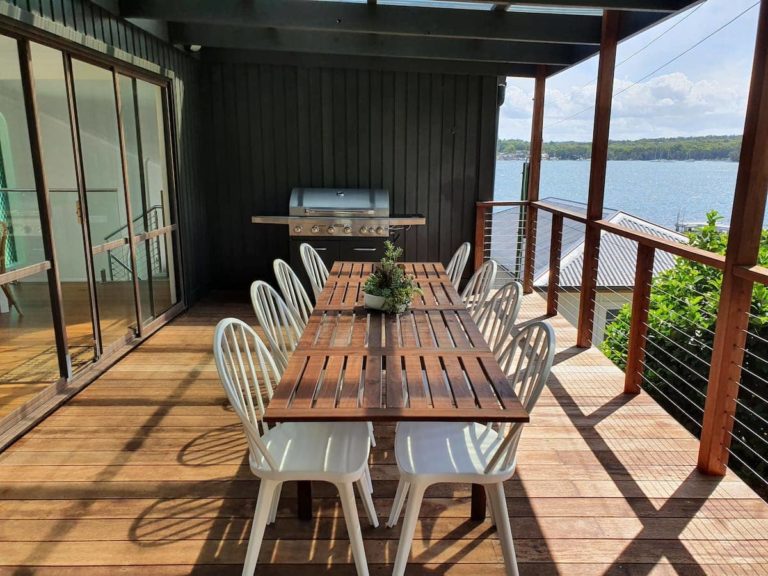 It's stylishly and comfortably decorated after a very recent renovation. There's four bedrooms, one with bunkbeds, one with a queen bed and the other two with doubles. There's two bathrooms and a laundry with washing machine.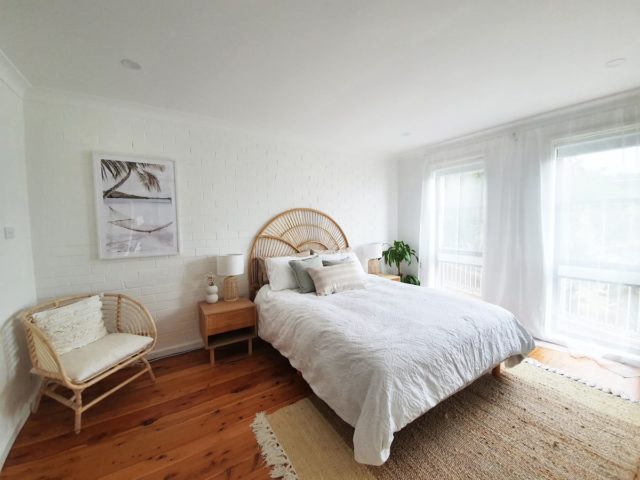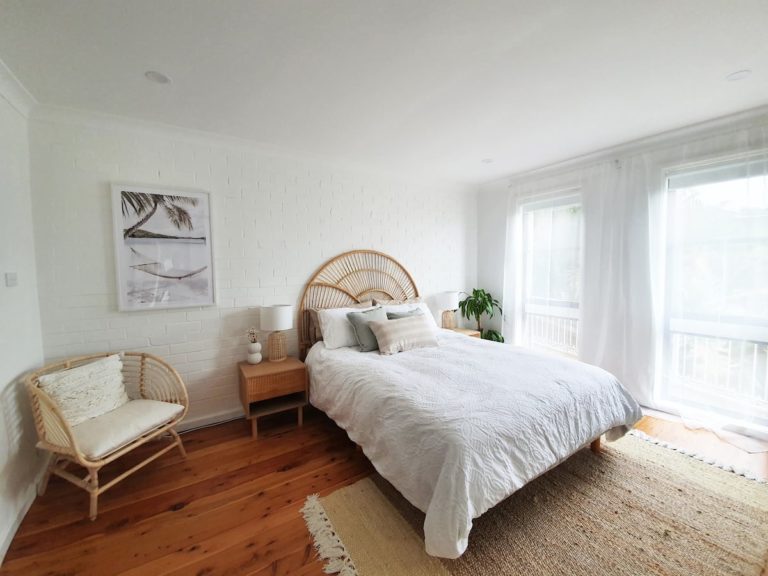 Other great things to mention are a Nespresso machine with capsules (essential if you ask me!), a highchair and travel cot for little ones, off street parking, a spacious kitchen and a very helpful host in Lin. But above all, it's the serenity I loved about The Boathouse. Being by water is just so instantly relaxing to me.
We ventured out on the Saturday for fish and chips but it wasn't the sort of weekend where we wanted to tick boxes and go and see things. It was nice to just sit and be, and with the kids delighted with all the toys to discover, they left us to it (well, most of the time!). It was heaven!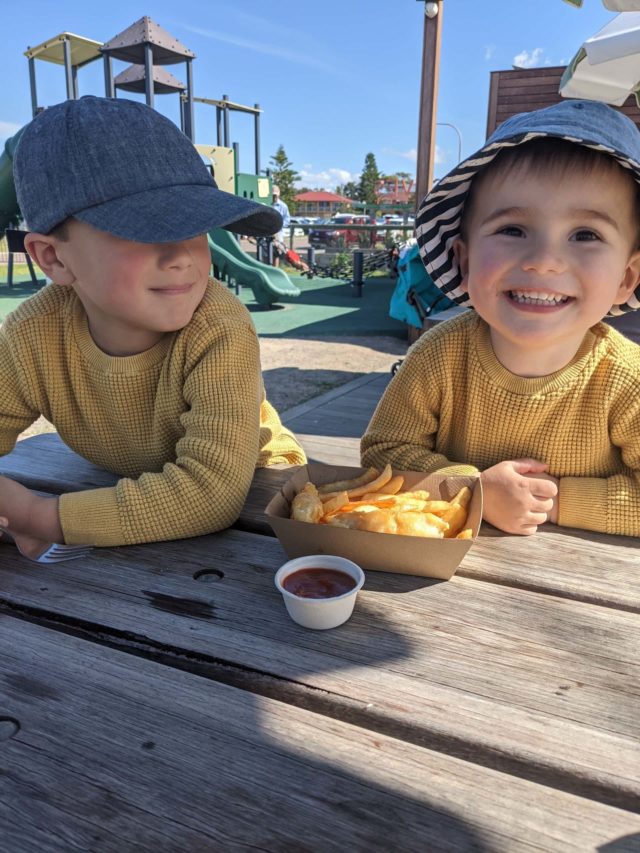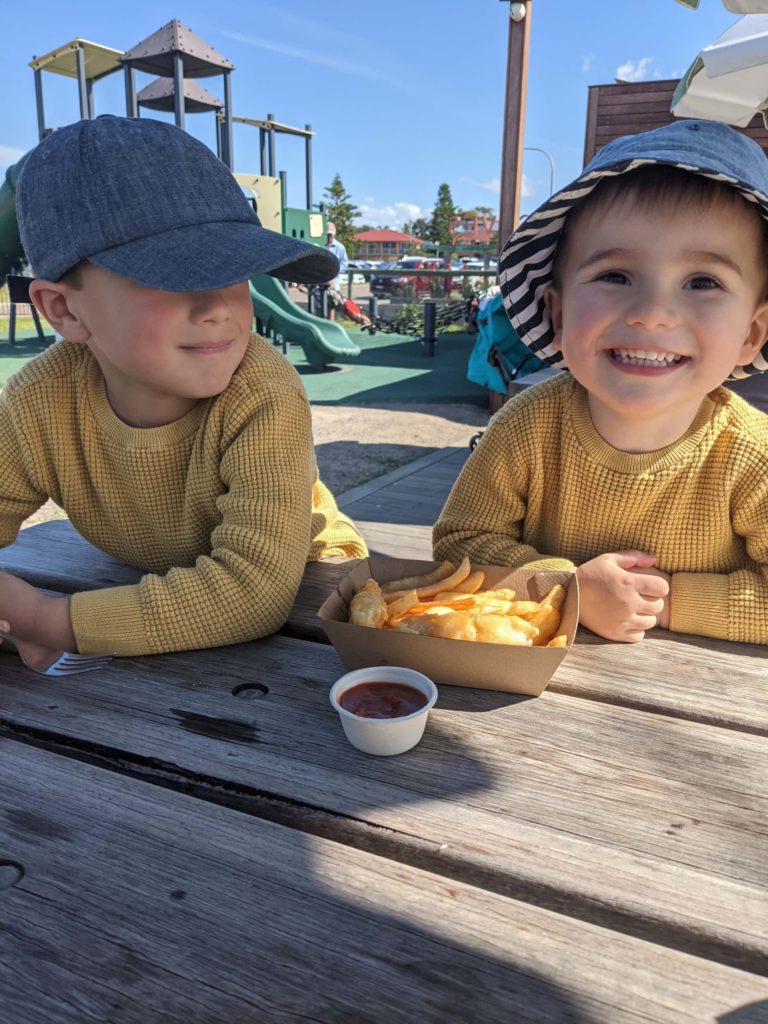 Disclosure: We stayed here as guests of the owners in exchange for an honest review.