Sponsored by AGHA Melbourne Gift Fair
We all want to know what's going to be on trend in homewares over the next 12 months so I spoke to a retail store owner, an interior designer and an interior decorator for their predictions.
Recently returned to her Hobart gift and homewares store from the design fairs of Europe, Lucy Given attended many lectures on trends and design forecasts. She also visited some of London's most iconic furniture showrooms, and says it was fascinating to see so many common elements in the products she is now seeing coming through from her suppliers and filtering into her retail store, LUC.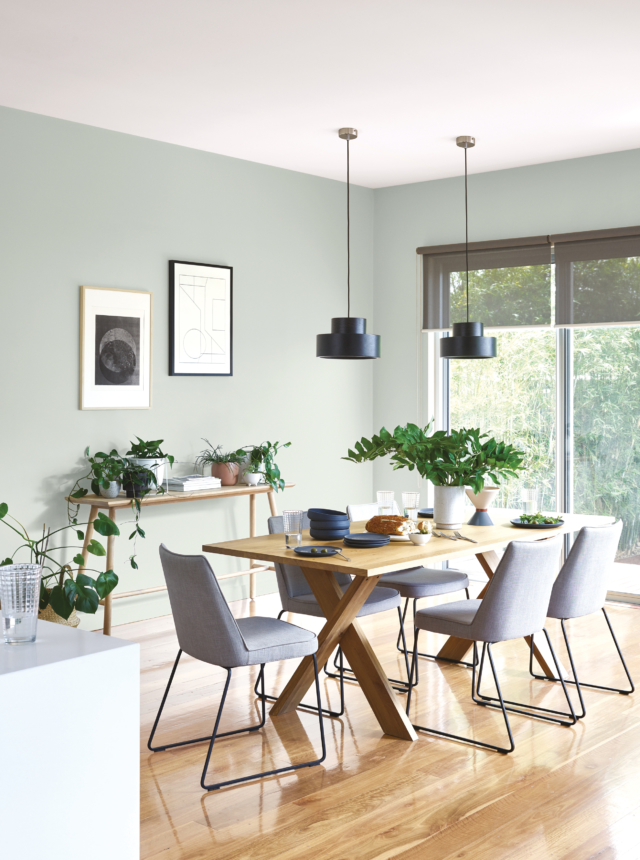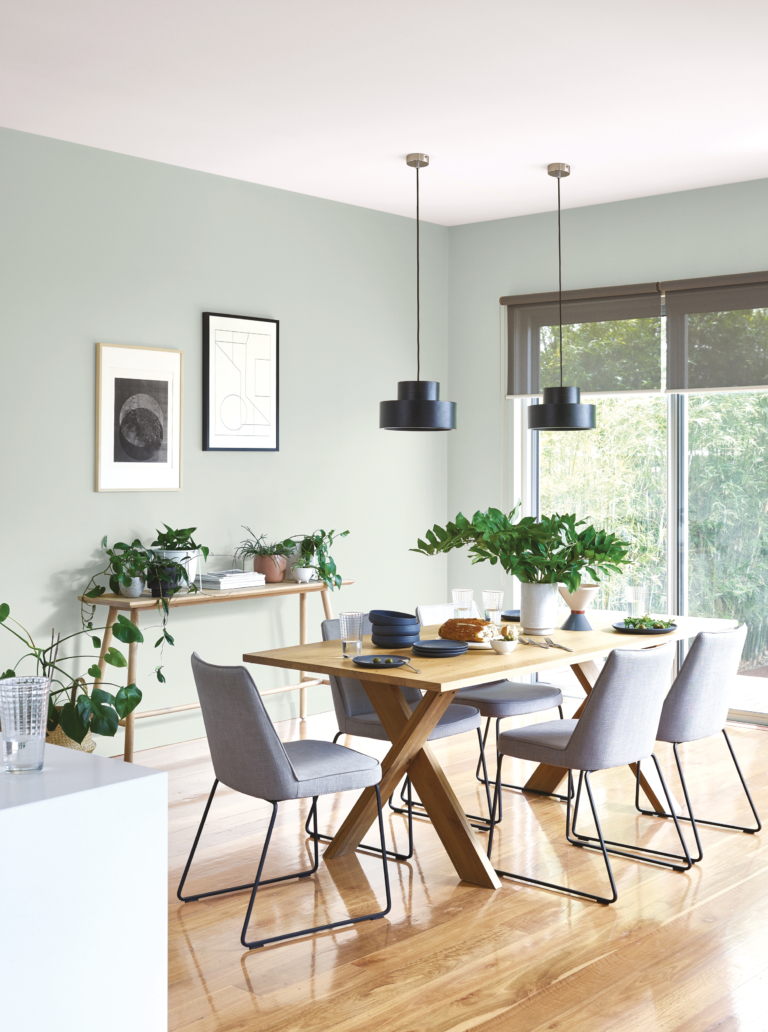 "Furniture (and decorating in general) is moving away from minimalism and more towards essentialism," she says. "There's generally a movement toward a richer, warmer colour palette, more masculine shapes and the use of more refined and luxurious materials; fine leather, marbles, darker timbers and brushed metals."
In terms of the big trends in homewares for the next 12 months, Lucy sees them as three-fold: sourcing products made from unusual materials or using materials in a different way; a definite move towards sophistication with products full of character that offer a timeless elegance, and lastly, products that are playful, unorthodox or surprising. "There is a revival of optimism and a movement toward offering products that are daring or humorous."
Lucy says Scandi is definitely not dead but it's morphing and evolving into a more refined and elegant trend. "I believe what we will be seeing change in the future is the colour and materials palette that is used to define the Scandi look."
Freedom Furniture interior decorator Jacinta Parry is seeing many of the same trends, with warmer tones and natural fibres and textures. While grey is still a popular colour for furniture, she says we'll see less of it in the next 12 months. "We'll also see it mixed with warmer tones such as taupes and subtle browns. Used correctly, these colours look fabulous together. Add some greenery and you have a beautiful warm and earthy space."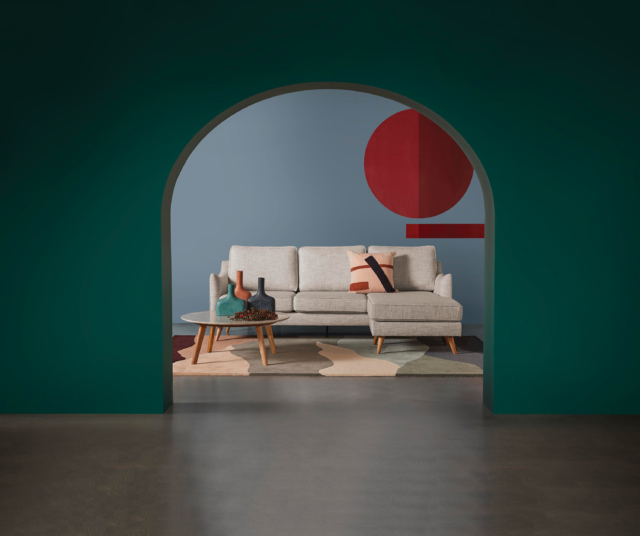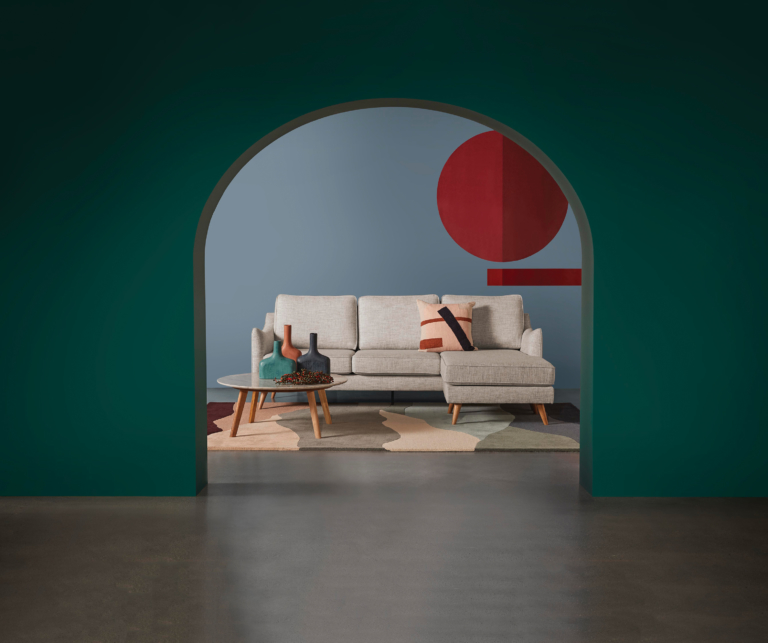 Velvet furniture is still going strong: "Moving forward, we'll see different tones and textures introduced. Married back with bolder and deeper tones on the walls, it creates a wonderful moody rich feel to a room."
Jacinta says another key trend in furniture is the use of natural fibres and textures including linen, wool, jute and cane. "Key colour trends will include earthy jewel tones, moss greens, mustards and aubergines," she adds. "We'll see a growing confidence in the use of colour in our homes with coloured walls, funky armchairs, homewares, wall art and hangings."
Sydney interior designer Lynnne Bradley, of Lynne Bradley Interiors, is also recently back from Europe, where she saw rounded and irregular shapes popular in furniture, a revived popularity of brown furniture and antique pieces, and plenty of colour. "Coloured patterned textiles mixed in with coloured plains create energised soft furnishing schemes. Colours such as terracotta, coral and yellow offer a refreshing way to punctuate navy blue, pinks, greens and crisp whites."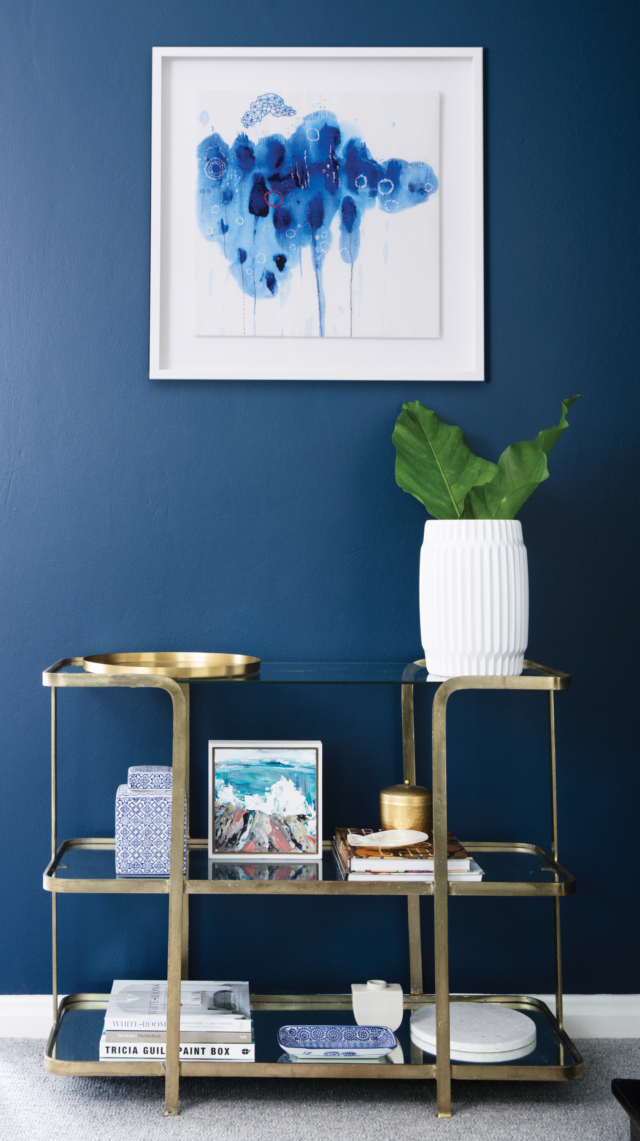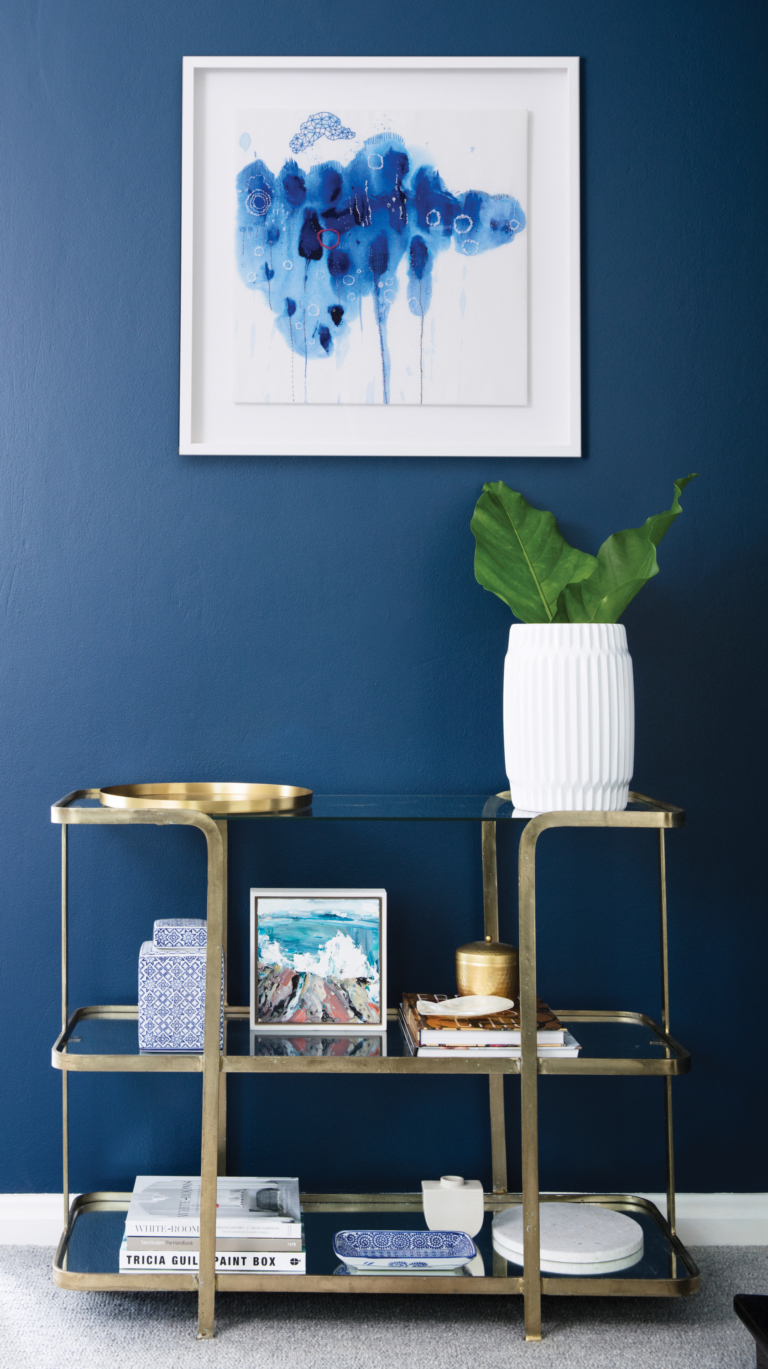 She has some tips on how to incorporate these new trends into our homes. "Think of seasonal styling such as using linen cushions and bed linen in the summer and rich velvets and weaves for the winter.
"Rugs are available in all shapes, sizes and prices and should be used to create comfort, layering and visual impact in a room. Placed under beds, positioning two contrasting designs side by side in a living area or installing a polypropylene outdoor rug is transformative. Don't forget the power of the mirror and think brass framed and oval or an obscure shape."
Interiors Addict is proud to be the media partner at the AGHA Melbourne Gift Fair next month, where you can look out for all these trends and more. I'll be running a free Instagram masterclass on the Saturday and would love to see you there.
AGHA Melbourne Gift Fair | 3-7 August 2019 | Melbourne Convention & Exhibition Centre (MCEC) Doors 9-19. Registration is essential for free, fast-track entry. Don't miss out! Register online.