Backyard fire pits are fashionable, affordable and practical, and are becoming increasingly popular as we look to utilise the outdoor space in winter with functional landscaping features. Essentially, a fire pit is the new water feature; it's a great addition to the backyard, transforming the outdoor area into a cosy and inviting space.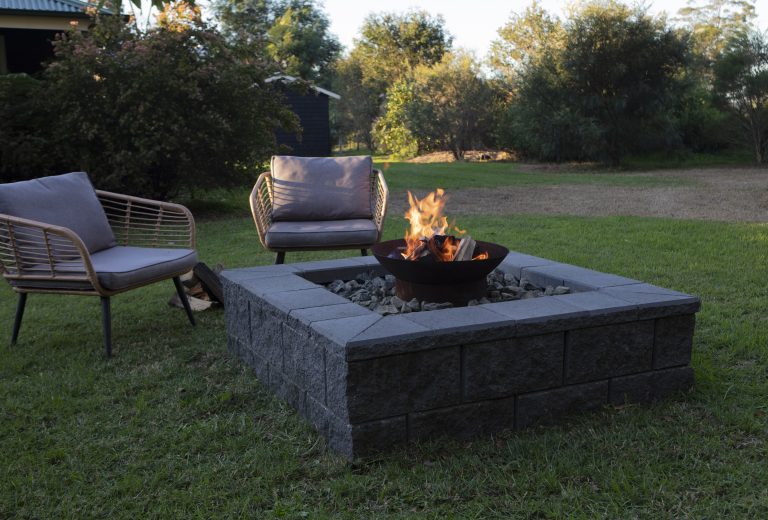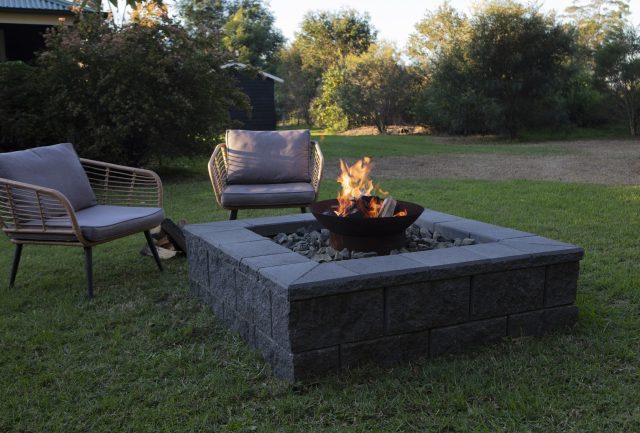 "The ambience a fire pit brings is worth the investment alone, providing an enjoyable feature for the garden and a natural gathering spot for socialising and entertaining. It's a great focal point, I like to describe it as nature's TV and people are naturally drawn to the campfire-like atmosphere," explains landscape expert and Adbri Masonry brand ambassador, Jason Hodges.
Fire pits come in many shapes and sizes and they are not all created equal. If you're looking to entertain and have children or pets, the best option is a "family-friendly" fire pit made with concrete barrier blocks. These fire pits look great and provide extra safety by creating an attractive barrier around the fire, keeping flames out of reach of children and pets.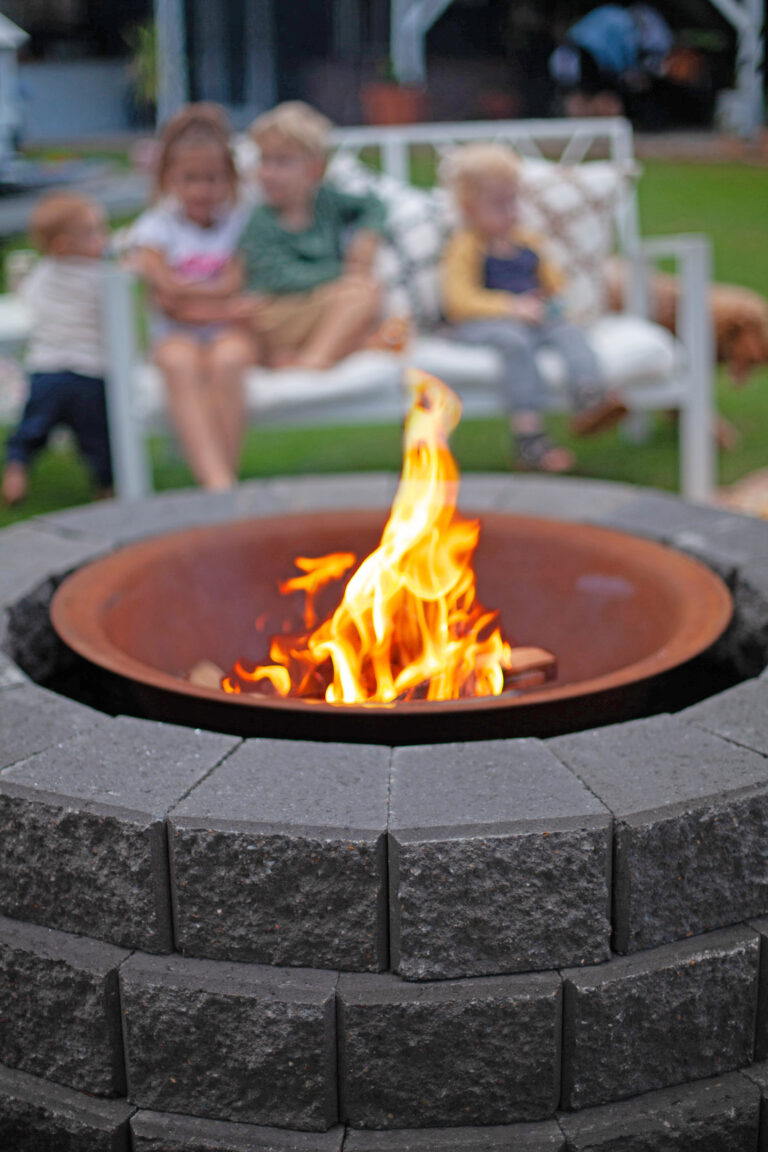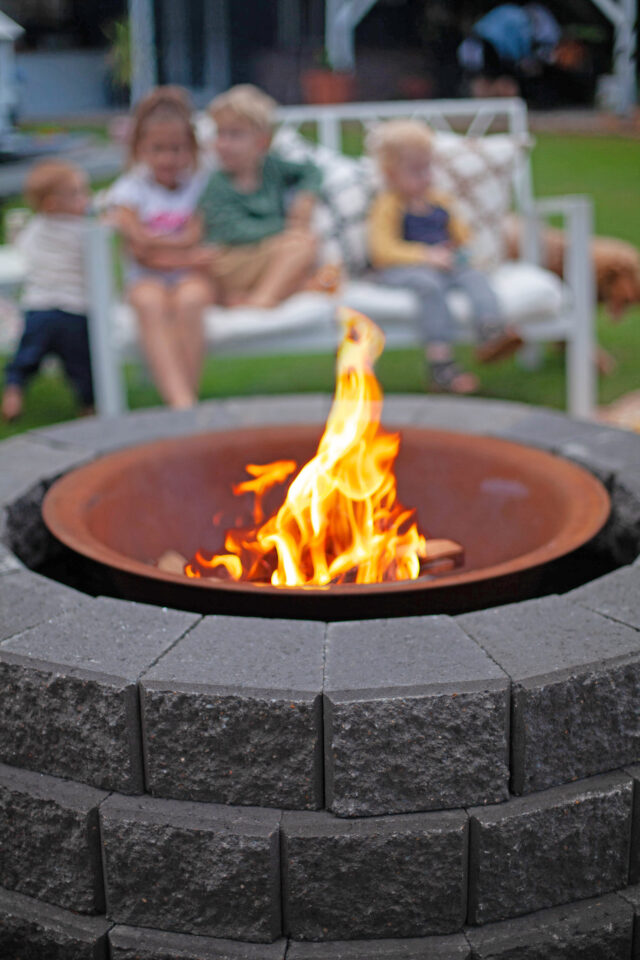 Jason offers a simple step-by-step DIY guide to building your very own family-friendly fire pit:
Choose the right spot
It's important to choose a spot that is far enough away from plants, fences, trees or anything flammable. Consider the wind and the direction it will blow smoke from the fire. You should also be able to walk around the fire with ease.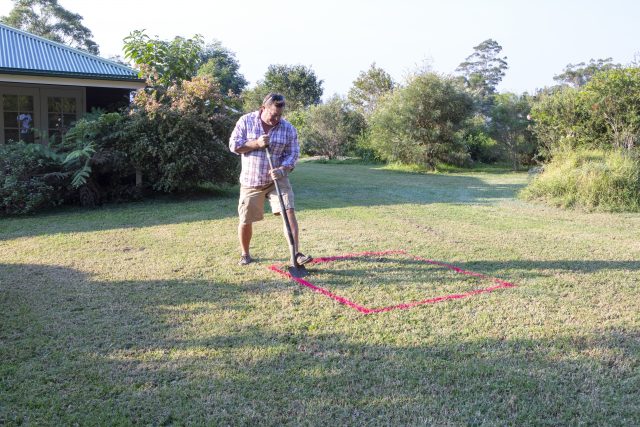 Start digging
Dig a circular hole for the base of the fire – a three-foot diameter creates enough space for a good-sized fire while keeping everyone close enough to be able to chat.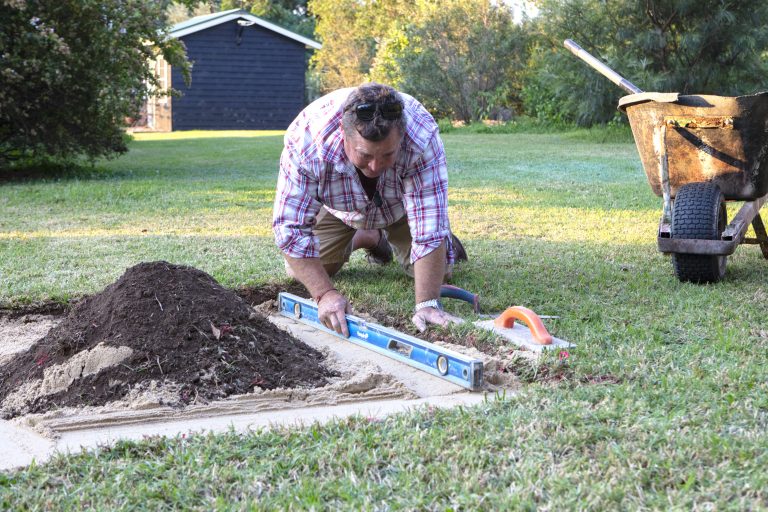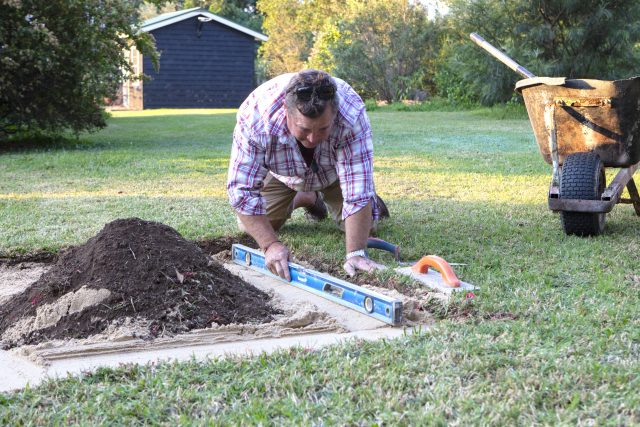 Prepare the base
Spread sand throughout the trench and level. You can use a mortar mix of 6 parts sand and 1 part dry cement for a stable base.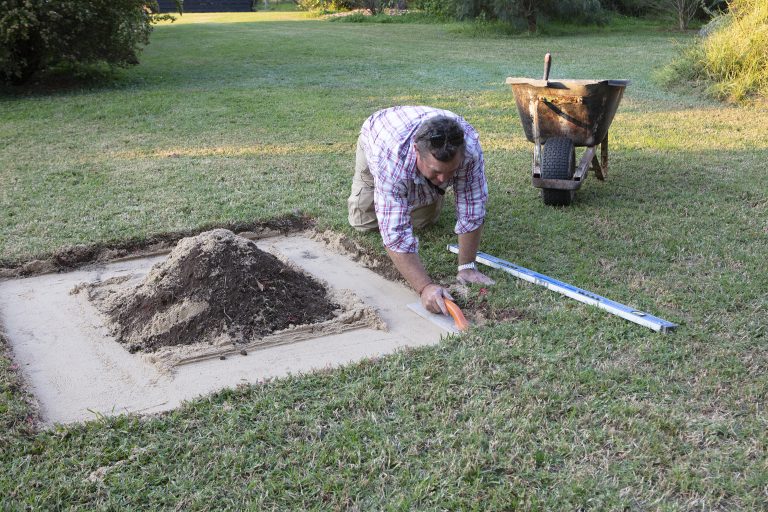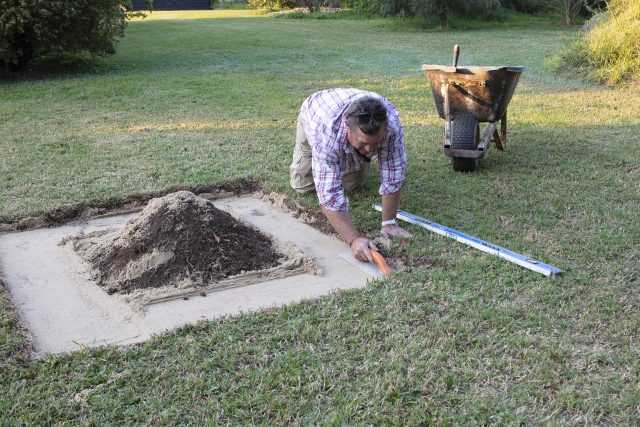 Start building
Use concrete blocks to start constructing the wall around the pit. Choose a block that enables circular walls or has specialty corner units to save you cutting the units. Jason's first choice is Adbri Masonry's Miniwall blocks. They are easy to stack in a circle and give a great finish. For square and rectangular pits, use Versawall. If you are on a tight budget, using garden wall blocks can save you money as they double as a seating area, so no extra furniture is required.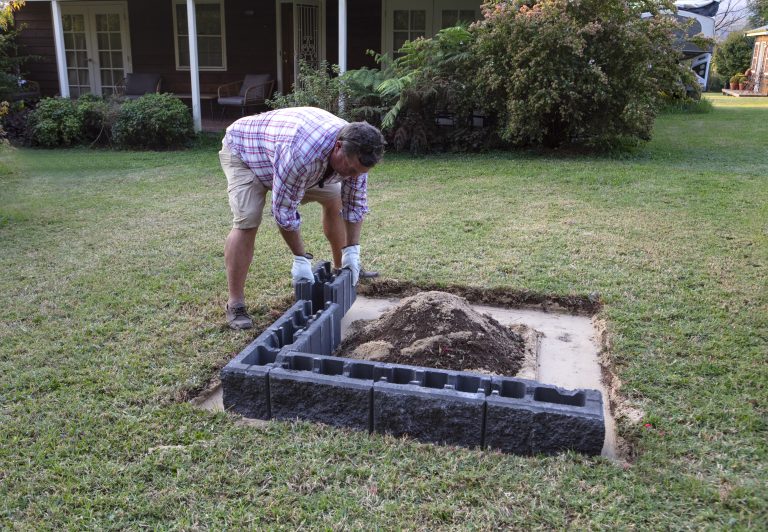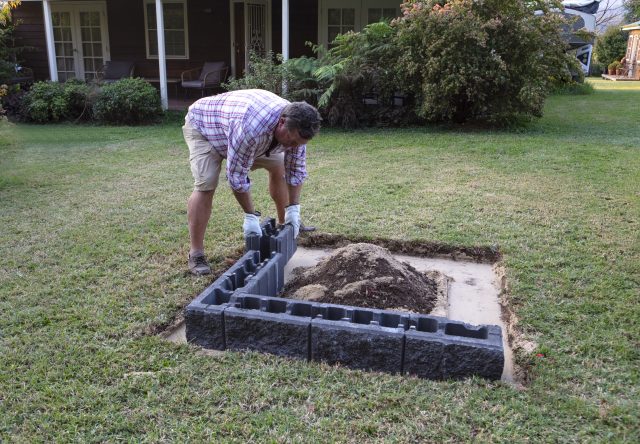 Build your fire
Construct a tepee by stacking wood and kindling in the centre of the pit. Light the fire and enjoy all year around!
Watch this video with Jason for more guidance: