Whether or not to include a feature tile in a bathroom is something I debate all the time. From a patterned floor to a feature shower niche, it's not simply about a feature wall anymore as I think that's a little dated and 90s. Furthermore, I believe that if you're using a feature tile it needs to have a practical purpose.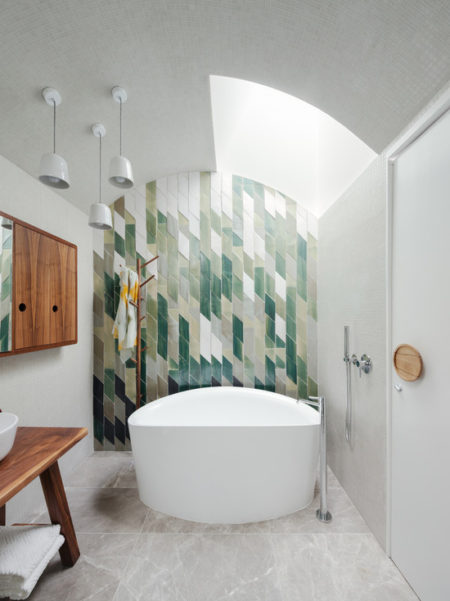 Optical illusion
Feature tiles are your secret weapon when it comes to making a bathroom feel more spacious. If I'm designing a bathroom that is wider than it is long from the door, I will sometimes run the floor tile (or a derivative of it) from the floor up the back of the wall opposite. This will elongate or lengthen the room and is a great trick for small spaces.
Accentuate the positive
Another reason to use a tiled feature wall might be to highlight an architectural feature – you might not have plain, straight walls and have nooks or cut-outs instead. Adorning them with a feature tile can be a good option – in fact, using a feature tile in a bathroom niche is very popular at the moment.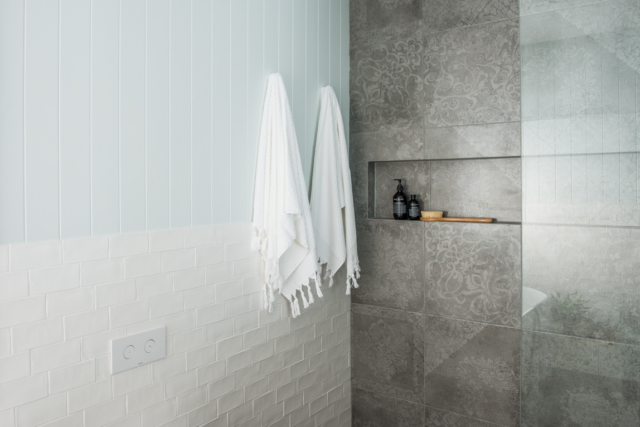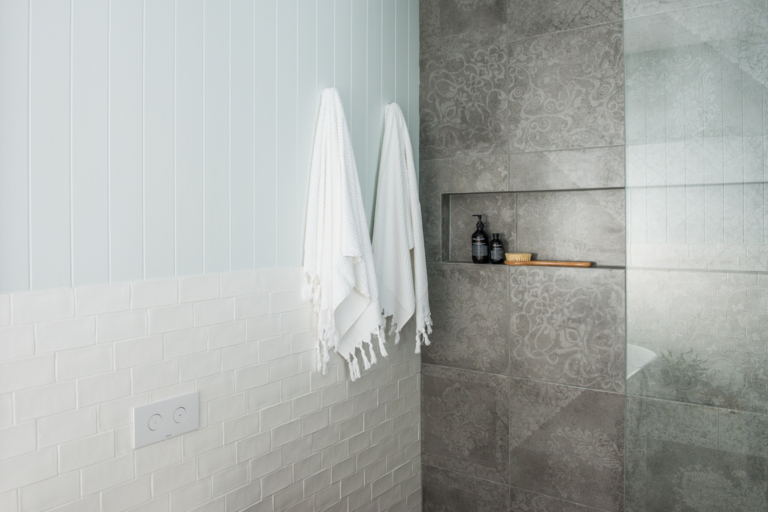 Zoning
Just as a rug can help zone a living space, a feature tile can serve the same purpose. For example, if your bathroom has been designed with a 'wet room' concept, where it's very open, you may want to use tiles to carve up the space. You could change the tone, texture or shape (just one by the way!) of your tiles on the floor or wall to help define the bathroom's zones.
Subtle texture
Your feature tile doesn't have to be highly contrasting. In fact, if your bathroom is on the smaller side it is preferable to use the same tile in a different size or shape as busy tiles can be overwhelming. In a small bathroom I would use a 300mm x 300mm floor tile with the same tile in a different format on the wall – the tile might come in a hexagonal shape or you could lay a subway tile in a herringbone format. This technique is great for creating subtle textures and interest.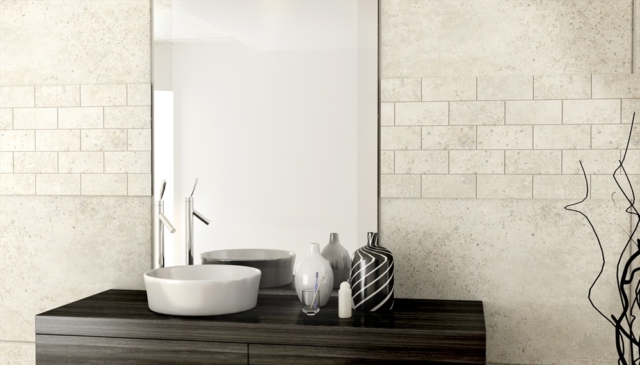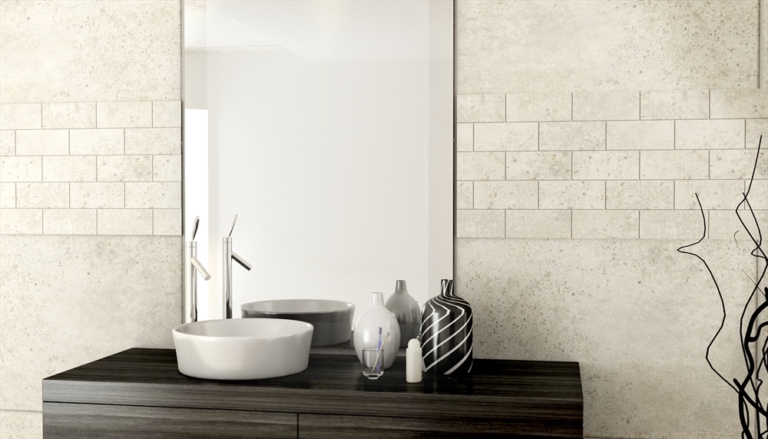 A word of warning
I would rarely put a coloured or beautiful feature tile behind a toilet as the toilet is not something I ever want to highlight. Also, if you've spent a lot of money on a feature tile, you need to consider how much of it you will be covering up. For instance, if you're putting them behind your vanity you should consider that you're going to be mounting a mirror on top of them. A cheaper tile is probably a better solution for that area and you can use your feature tile elsewhere. Basically, don't ever use a feature tile in a space where you won't be able to see and enjoy most of it!
Less is more
While feature tiles can be super effective, if you're using one, let it be your bathroom's hero and don't overdo it by adding feature tapware, lighting, basins or a feature bath too. Like most matters of design, simple is often best.
–Naomi Findlay is one of our resident experts, principal of Silk Home and founder of the International Institute of Home Staging.