I'm very much a neutral girl — I admittedly have an unhealthy obsession with the colour (shade?!) black — so for all intents and purposes I shouldn't like KAS Australia's colour-crazy spring/summer 2015-16 collection. Yet, I do.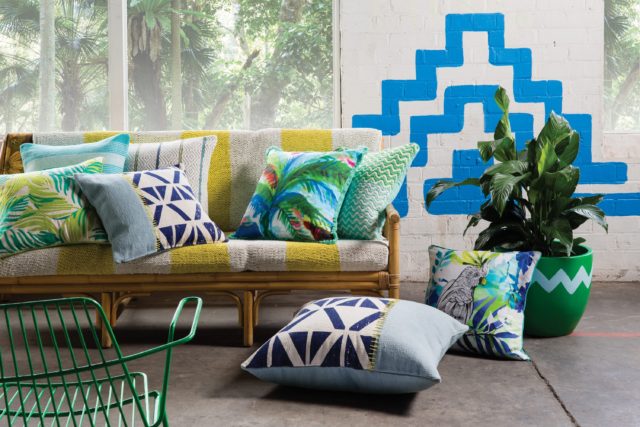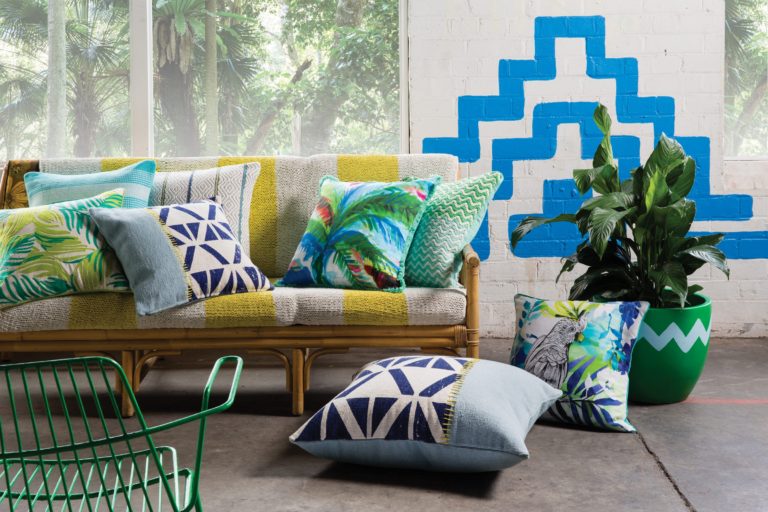 Featuring vibrant and bold colours and prints, The Solarise Edition is contemporary and luxurious, encompassing an array of bedding, cushions, throws, Euro pillows and outdoor soft furnishings in high quality fabrications.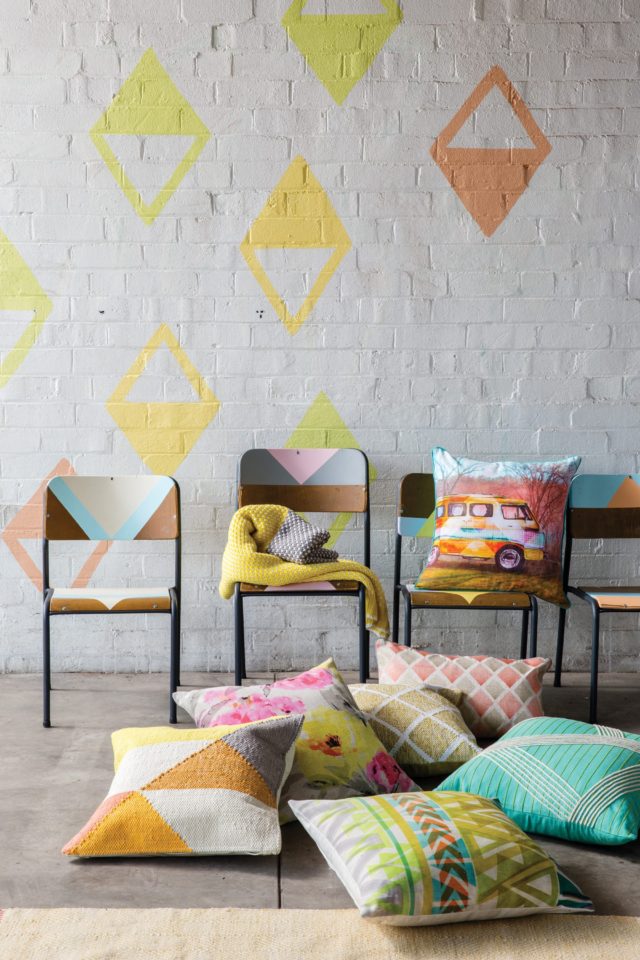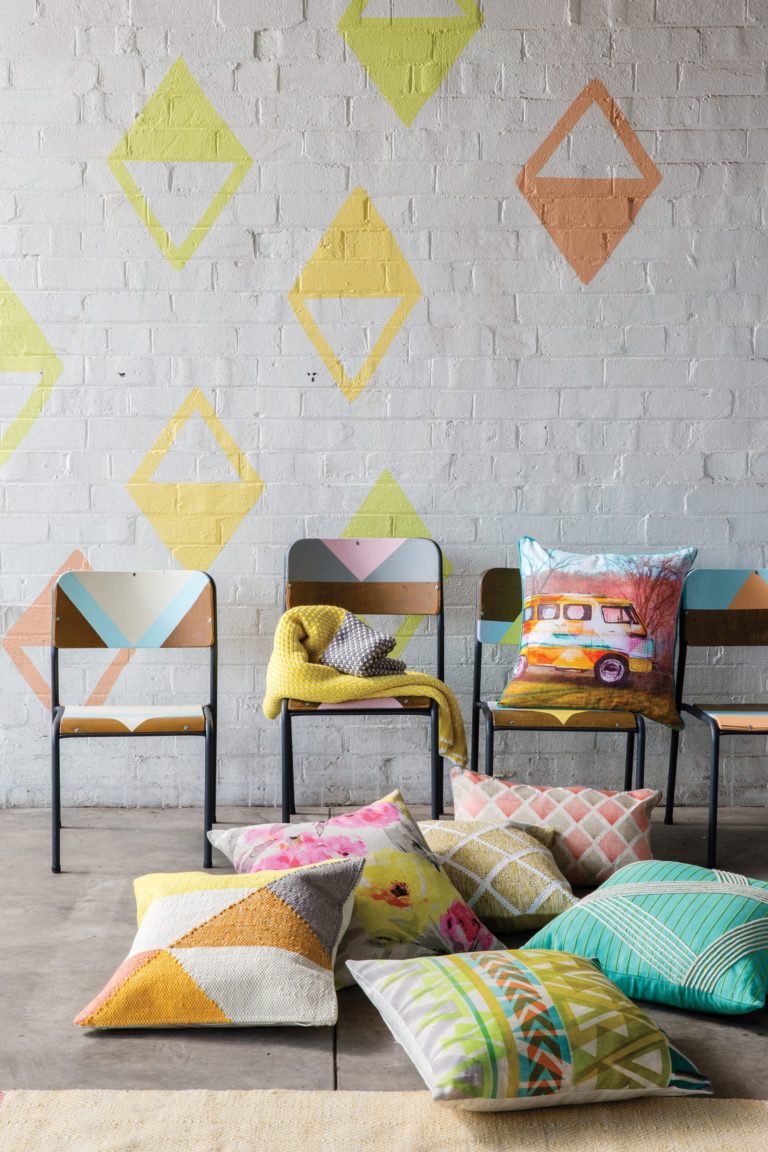 Inspired by four primary themes, the collection is broken into four ranges, the first being Wanderlust. An exploration of romantic bohemian patterns in a palette of blush, dusky blues and soft pastels, the prints are intricately ornate and showcase a muted and softer element to this summer collection.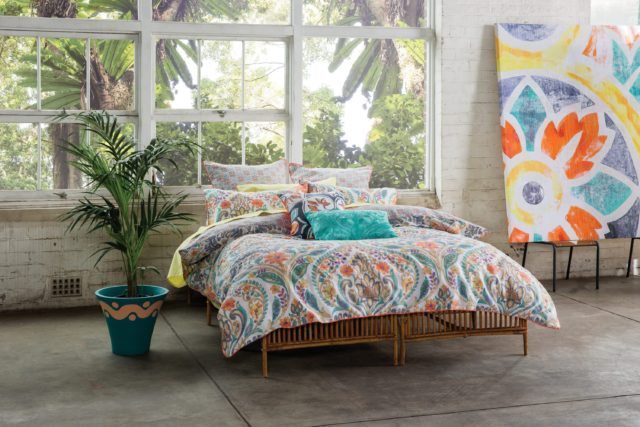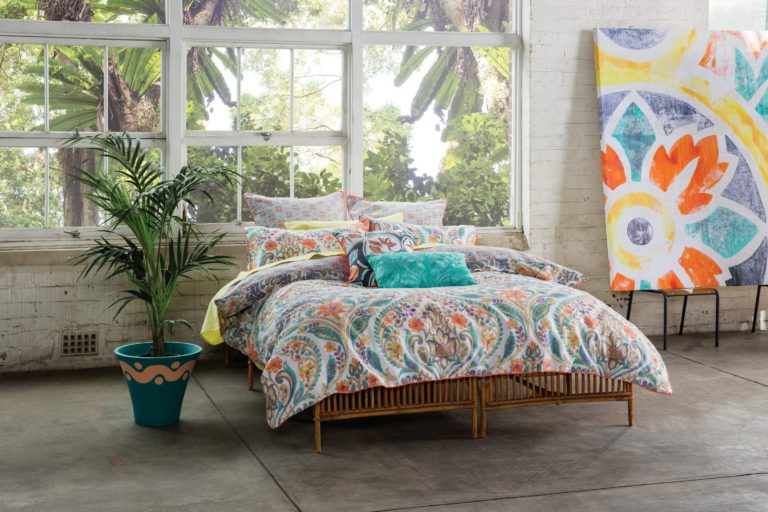 In contrast, the second range Memphis Pop is a celebration of vivid colours and graphic patterns. With a distinct 80s-esque feel, styles illustrate an eye-catching and dynamically colourful aesthetic.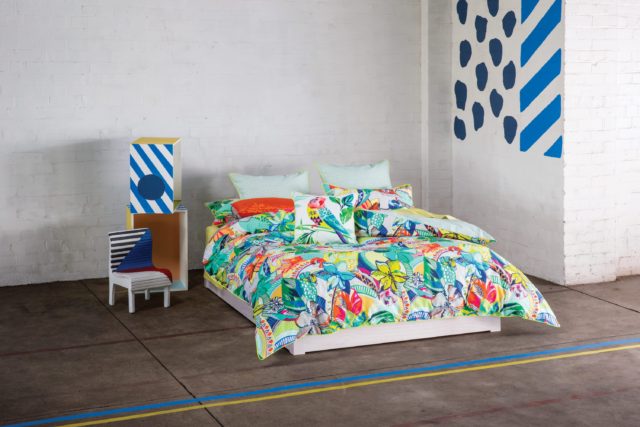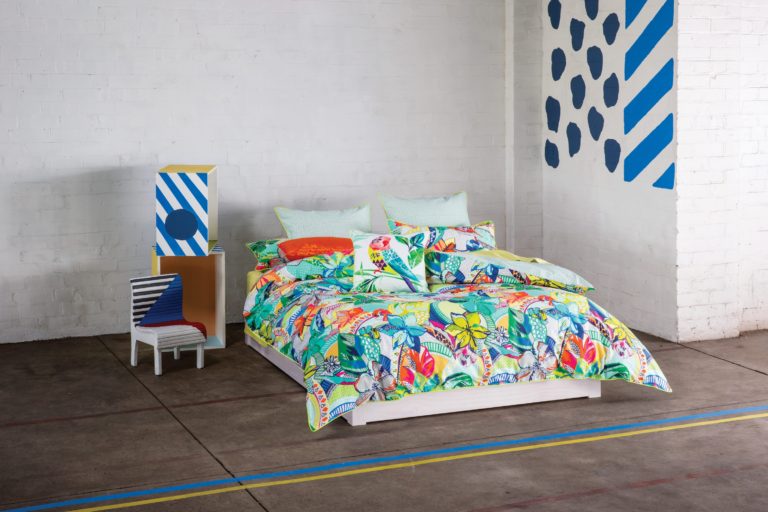 The third range Spectrum pays homage to an abstract and artistic influence, featuring a rainbow colour palette in bright botanical and paint effect prints.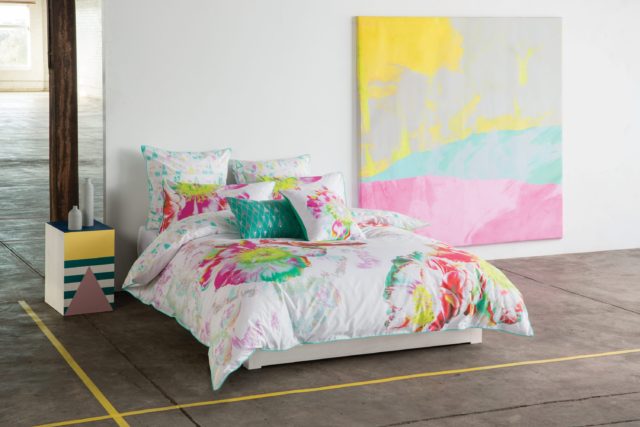 Lastly, Amazonia is a celebration of tropical fauna influences, with bright flower and leaf motifs featuring alongside Aztec-style prints. The colours are lush, with luminous citrus, hot pink, rainforest green and Navajo orange combining beautifully.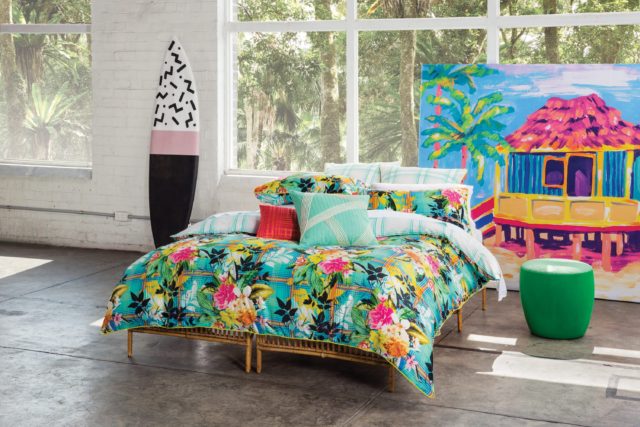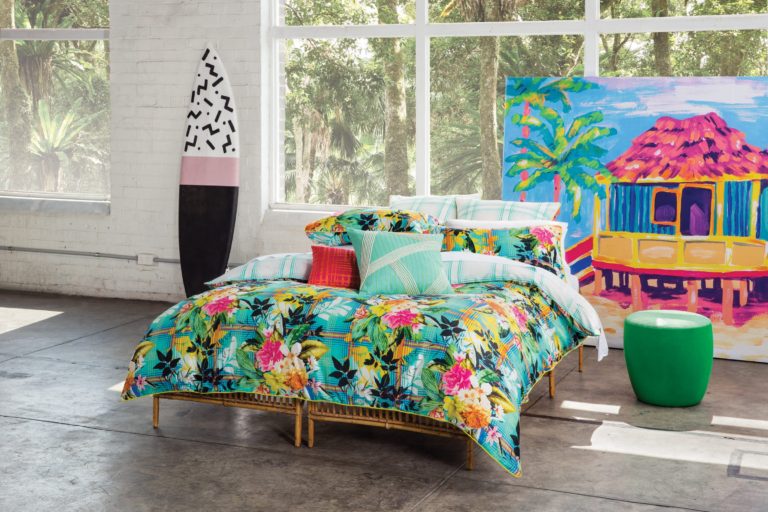 The Solarise Edition is available from late July at leading retailers. For more information visit their website or call (02) 8035 2248.