I've left one of the best things until last and I'm bringing you a real treat today. Dubai's Pearl Museum knocked my socks off and I still feel very lucky to have had the chance to look around. Not having done my research, I imagined something quite cute and touristy and that I might get the chance to make a few holiday purchases for myself! I'm English and have always loved the classic look of pearl jewellery. Birthday presents from my dad and sister over the years have allowed me to build quite a collection. But when we got to this museum, housed in the National Bank of Dubai no less, I soon realised there was no gift shop and, if there had been, it would be seriously out of my price range!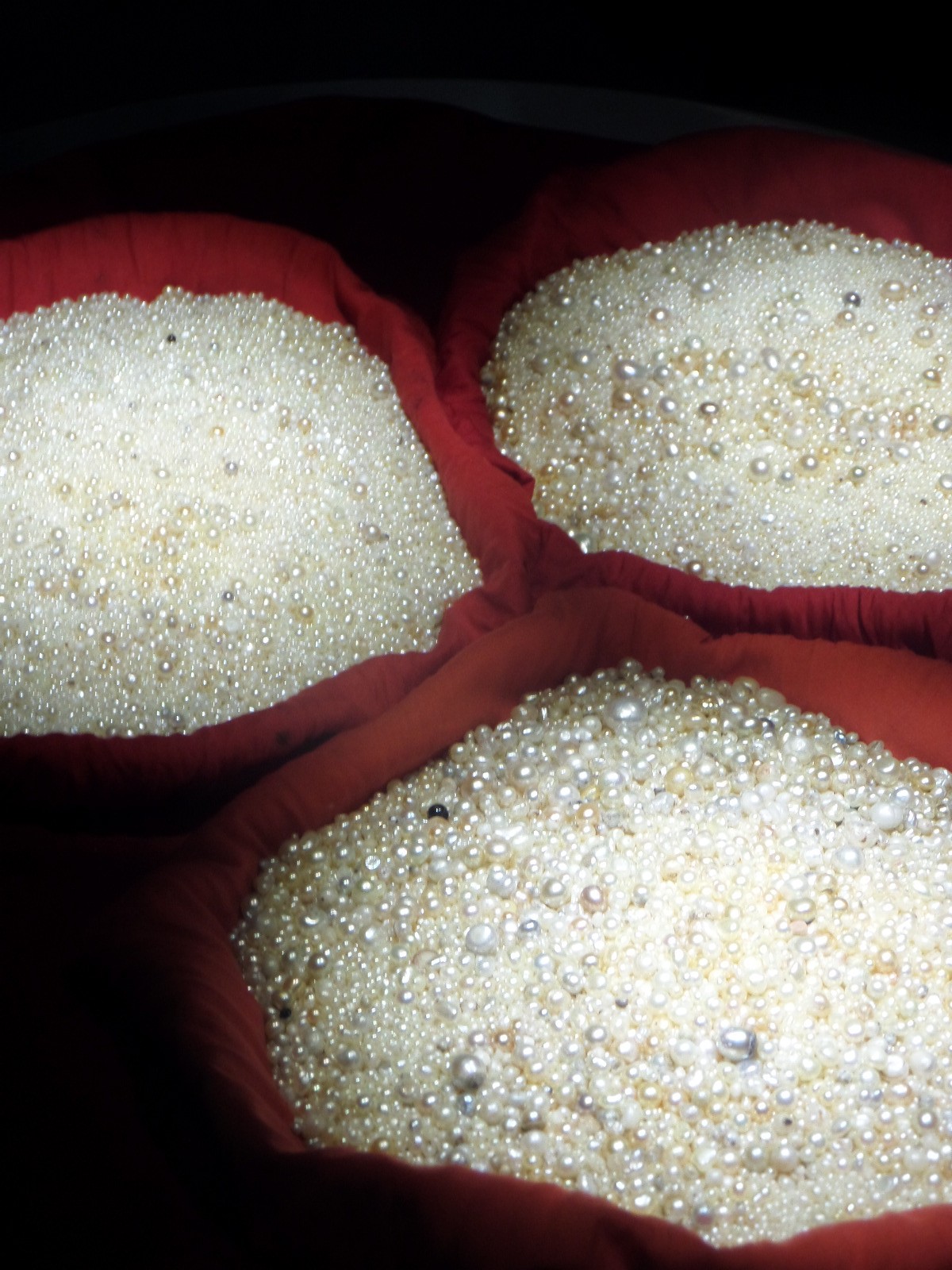 While the museum is technically open to anyone, you have to be in a group and to make an appointment some time in advance, so we have our wonderful host Xavier from 1001 Events to thank for that. It was also his first visit to the place and I'm quite sure we won't be the last group he takes there! The museum houses the private collection of the late Sultan Ali Al Owais and is worth some serious cash. A bank is a fitting home for it! If you put all the pearls together, they'd weigh more than 50 kilos. Wow.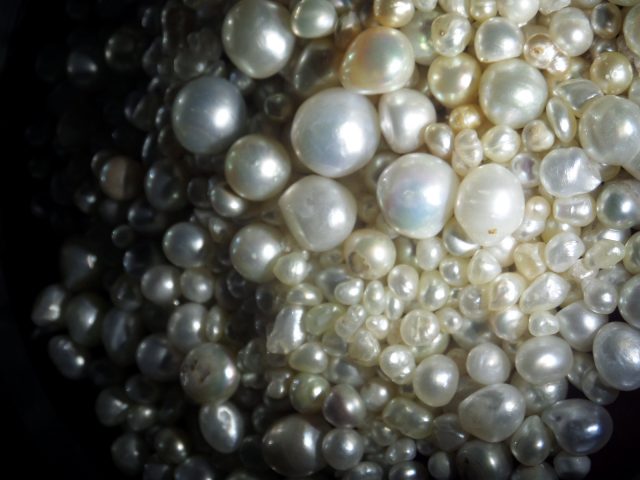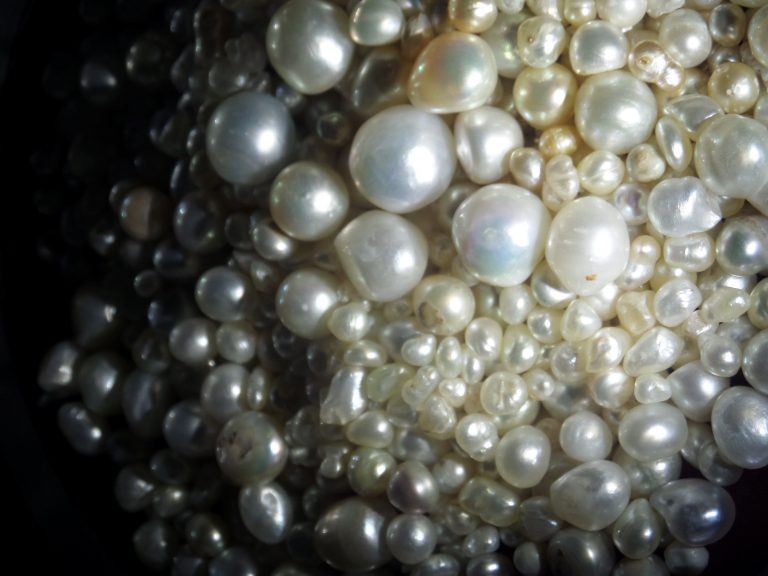 Before oil, many people forget, or are unaware, that the Emirates were all about pearls. This passionate collector wanted his collection to be available to all to serve as a reminder of this history. Our tour of the museum started by watching a fascinating documentary about pearl diving in a mini theatre. The diving techniques were so primitive it is a wonder more people didn't die. The collection is also a great look at natural marine pearls which are very rare and expensive, compared to the more often seen cultured pearls, introduced by the Japanese in the 1920s. They form, of course, when an irritant, like a grain of sand, becomes trapped inside the shell of an oyster, whose lining is filled with nacre (mother of pearl). To try and get rid of this pesky irritant, the mollusc secretes nacre to coat it. Layer upon layer build up over years to form the pearl. Isn't nature wonderful?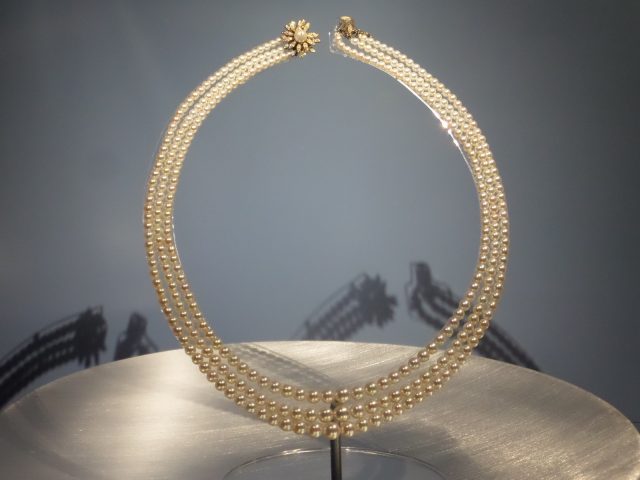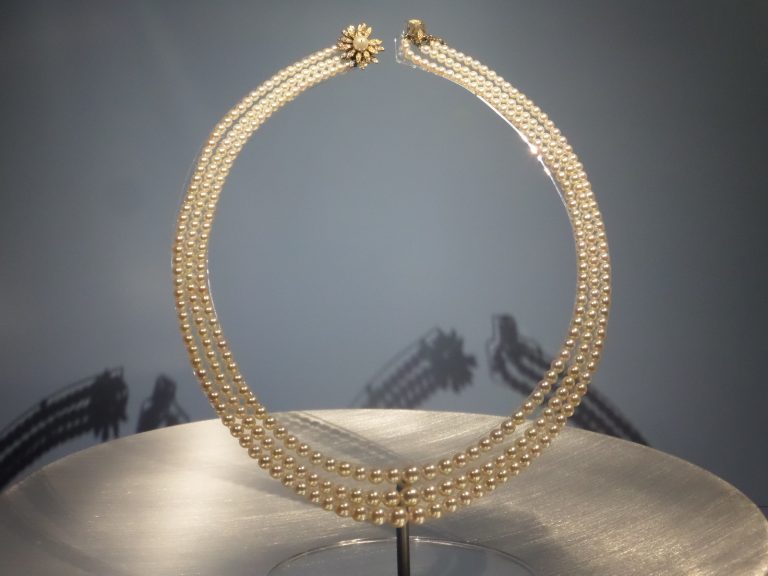 We were lucky enough to see handfuls upon handfuls of beautiful pearls of all shapes and sizes and some stunning jewellery, all housed behind glass. Our guide was extremely well informed and taught us a lot about the history of the pearl trade, and pearl diving, in Dubai. Also on display are some of the tools the divers used and others the merchants used for weighing and measuring.
If you're visiting, I highly recommend you try and pre-arrange a tour of this very special collection.
I hope you've enjoyed all my posts about Dubai. This is the last one but if you missed any, simply search 'Dubai' on the site. It was a real honour to be involved in Australia's largest ever social tourism campaign!
All photos in this post by me.