While women are healthily represented in the design industries, it's no secret that the building scene tends to be dominated by men. Which is why we were thrilled to hear about a fabulous Melbourne development collaboration BuildHer8, that has eight women at the helm, each bringing their own specific expertise to the project.
"The BuildHer8 is so exciting! It's a venture between eight women who are co-funding, co-owning and co-delivering two houses in Melbourne's leafy suburb of Fairfield," says BuildHer8's Ivy Huang who is one of the eight and, in her role, handles the project's PR and marketing.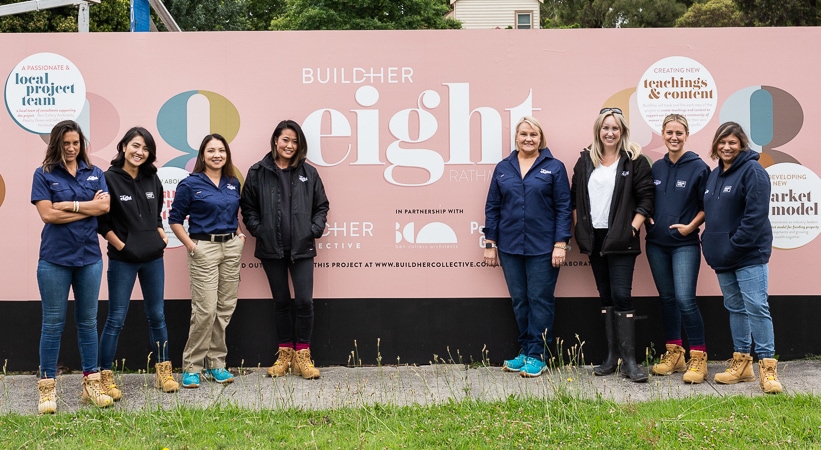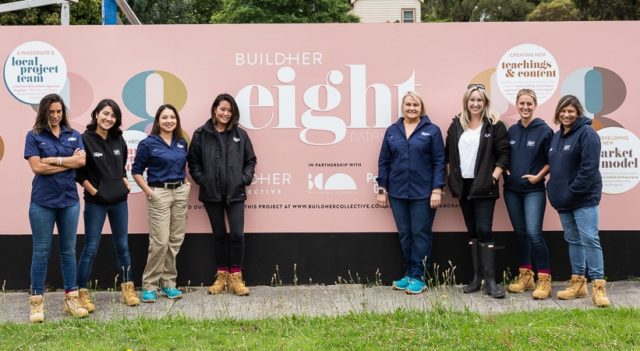 The team is comprised of the co-founders of BuildHer Collective (an organisation that aims to help women build their dream home or develop for profit), together with another six women who have all done the BuildHer Collective DevelopHer's
Masterclass. "BuildHer Collective is a great support network of women who are going through, or have been through similar frustrations, trying to succeed in what is a male-dominated industry," says Ivy.
Each member of the BuildHer8 team brings something unique with everything from building and construction to accountancy, interior design, buying and sourcing covered. Aside from Ivy there is BuildHer Collective co-founders Rebeka Morgan and Kribashini Hannon as well as Rachel Collard, Alison Lewis, Priscilla Chan, Ohnmar Ruault and Louise Van Zelm.
"Our 'community collab' project is centred around creating two new sustainable townhouses, each architecturally unique, yet complementary. This won't be another 'cookie cutter' townhouse development," says Ivy who explains that the homes will encapsulate the look and feel that BuildHer Collective is known for. Each residence will have wide hallways, spacious open plan living, dining and kitchen areas and sizable master bedrooms with walk-in robes and ensuites.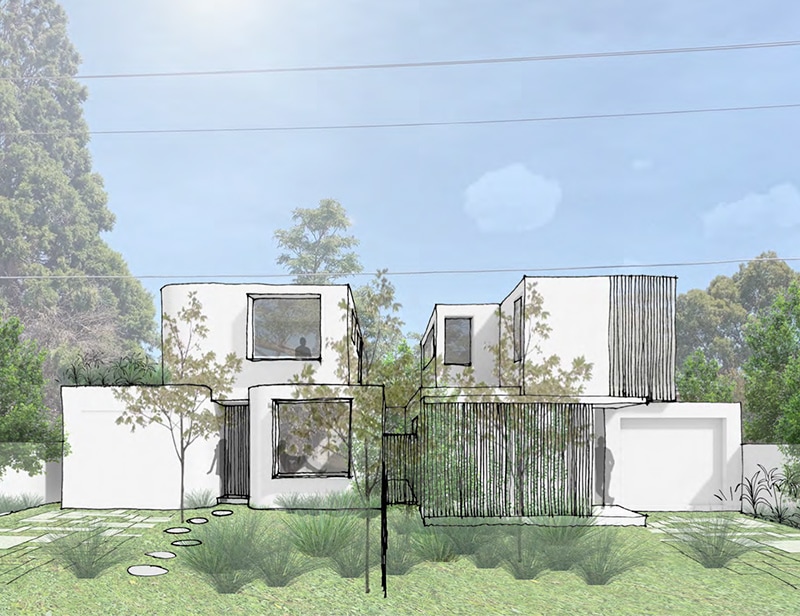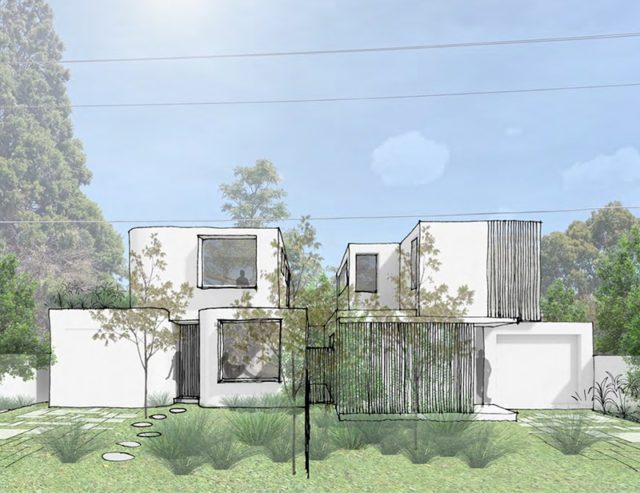 But just how did this collaboration come about? "Rebeka Morgan, one of the BuildHer Collective co-founders bought the site and was about to develop it herself but thought it would be more fun to do it as a joint venture with a group of people," says Ivy. Rebeka, quite rightly, saw it as an excellent teaching opportunity too.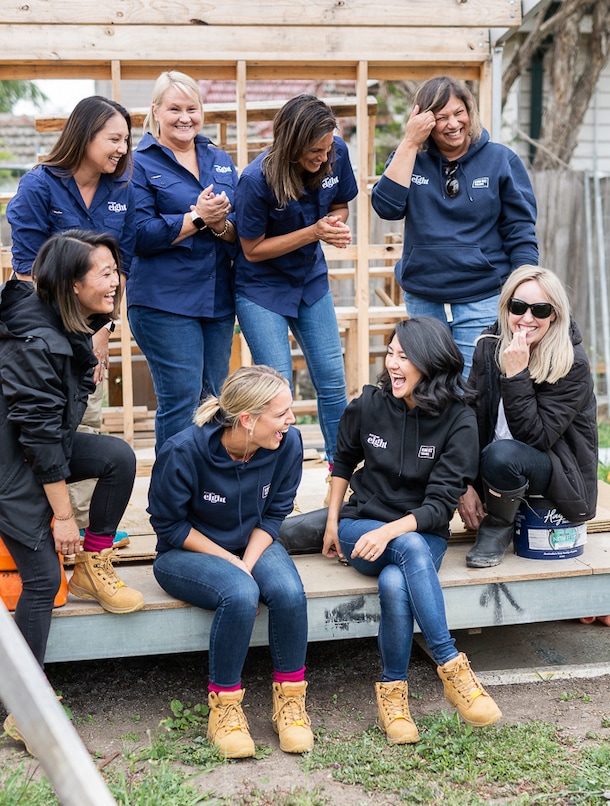 As for how the development is being bankrolled, the eight women have formed a company which has taken out a loan for the build. "We bought the property in cash and we're borrowing to fund the development," says Ivy who explains that while it's more complicated to borrow money as a group, the individual cash burden is lessened because there are more parties involved. "Ultimately, bigger projects can be unlocked by pooling our resources together.
"Each of the BuildHer8 brings a different skill set, making it a fun and educational experience for all. And importantly, we believe our unique funding and collaboration model sets a way for the future of property development!"
For more on BuildHer Collective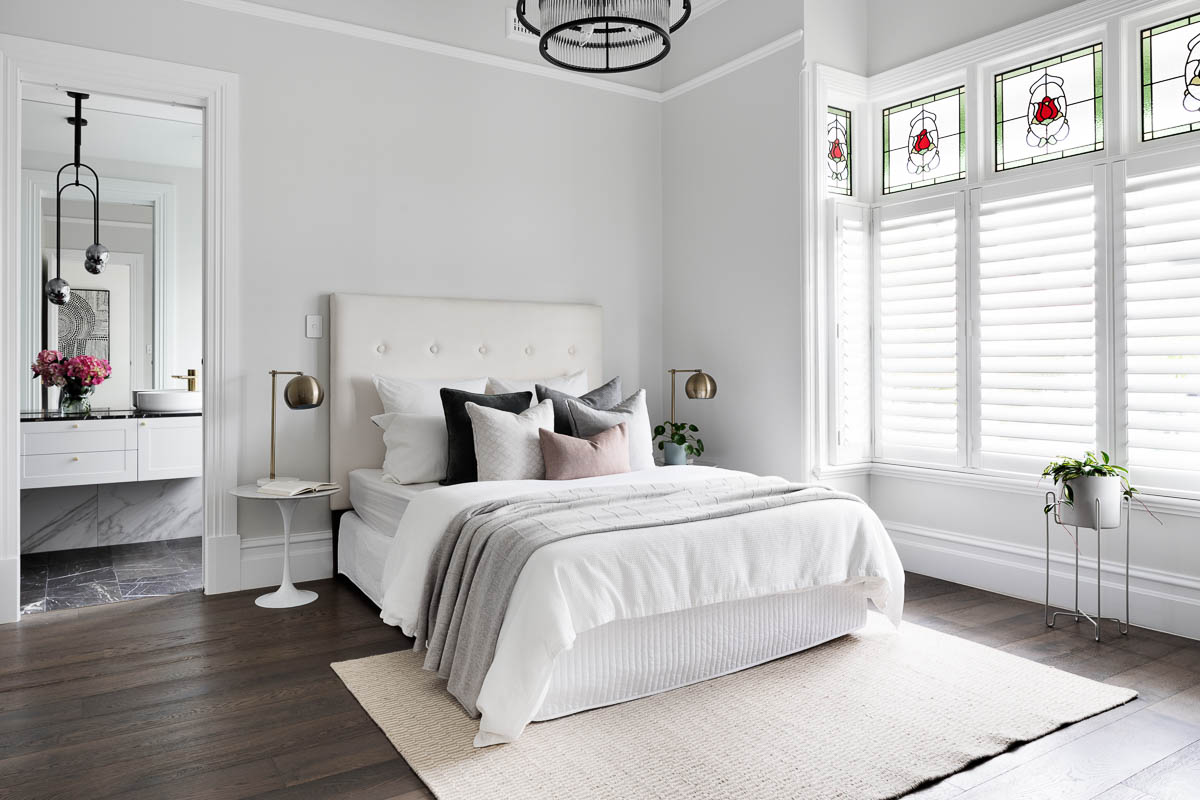 Self-taught owner builder transforms Melbourne home – The Interiors Addict
Today's before and after project is brought to us by one of our readers, Ivy Huang, who despite her lack of formal design training has delivered something really special in…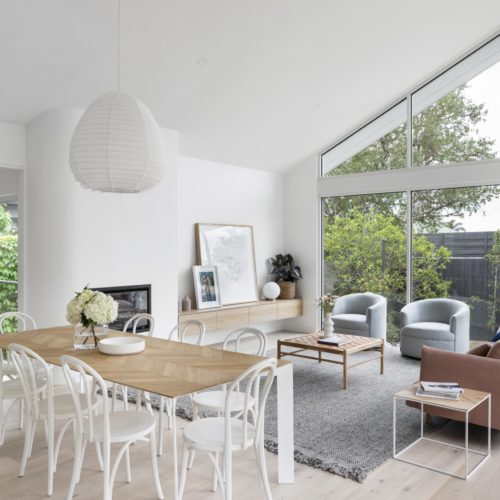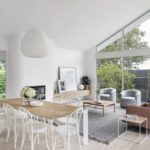 Before & after: An amazing California Bungalow transformation in Melbourne
Built in the 1930's in the Melbourne suburb of Bentleigh, this Californian Bungalow was in a pretty sorry state when its owner Anita Woods decided to bid on it at…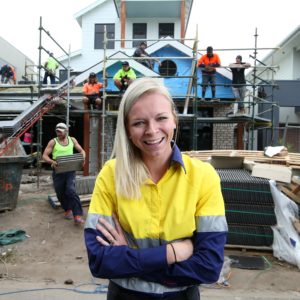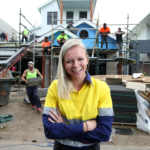 Meet Rachael Turner, the pianist turned female builder
A classically trained pianist, with a Bachelor of Music in piano from the Queensland Conservatorium, Brisbane's Rachael Turner ran a music school for a decade before turning to design and…