A garden-inspired luxury bathroom has been revealed as the winner of the 2013 I Love My Bathroom competition, the annual Reece search for Australia's best bathrooms.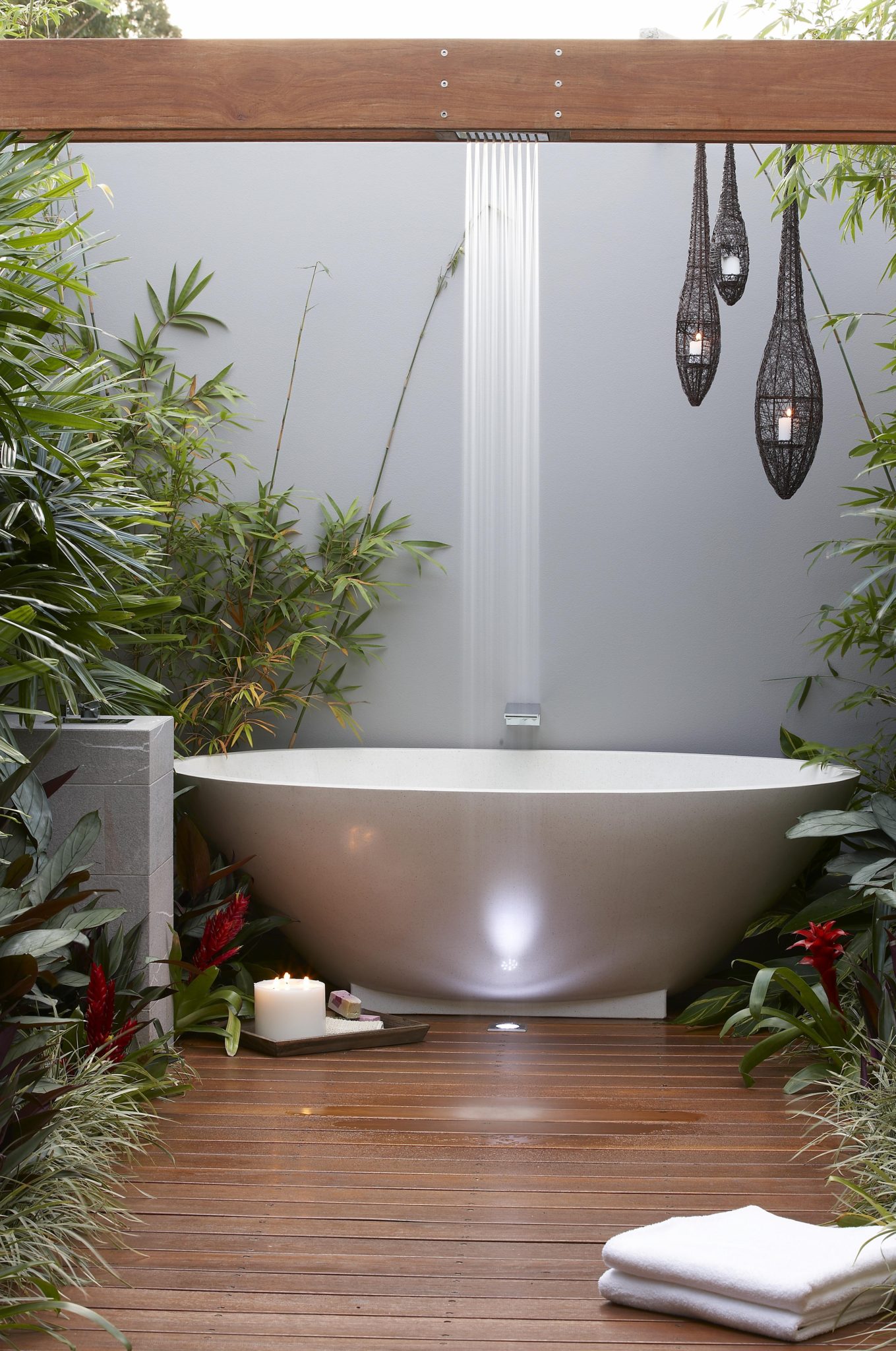 Yes, this bathroom belongs to a real couple, not the pages of a magazine!
Kerri and Gerard Maggs secured the $5,000 prize after wowing judges with their stunning indoor-outdoor bathroom space. The Dural couple created a visually captivating space, boasting an amazing private garden, outdoor bath and rain shower. They worked with designers to create the 'sanctuary at home' look. "We wanted something that was really calming, like a sanctuary or resort without having to go on holidays," said Kerrie.
When creating their dream bathroom, Kerrie and Gerard were adamant they wanted a space that connected with nature, so a private courtyard was integrated into the planning from the start. The outdoor shower and bath create a hidden and luxurious outdoor experience in the warmer months.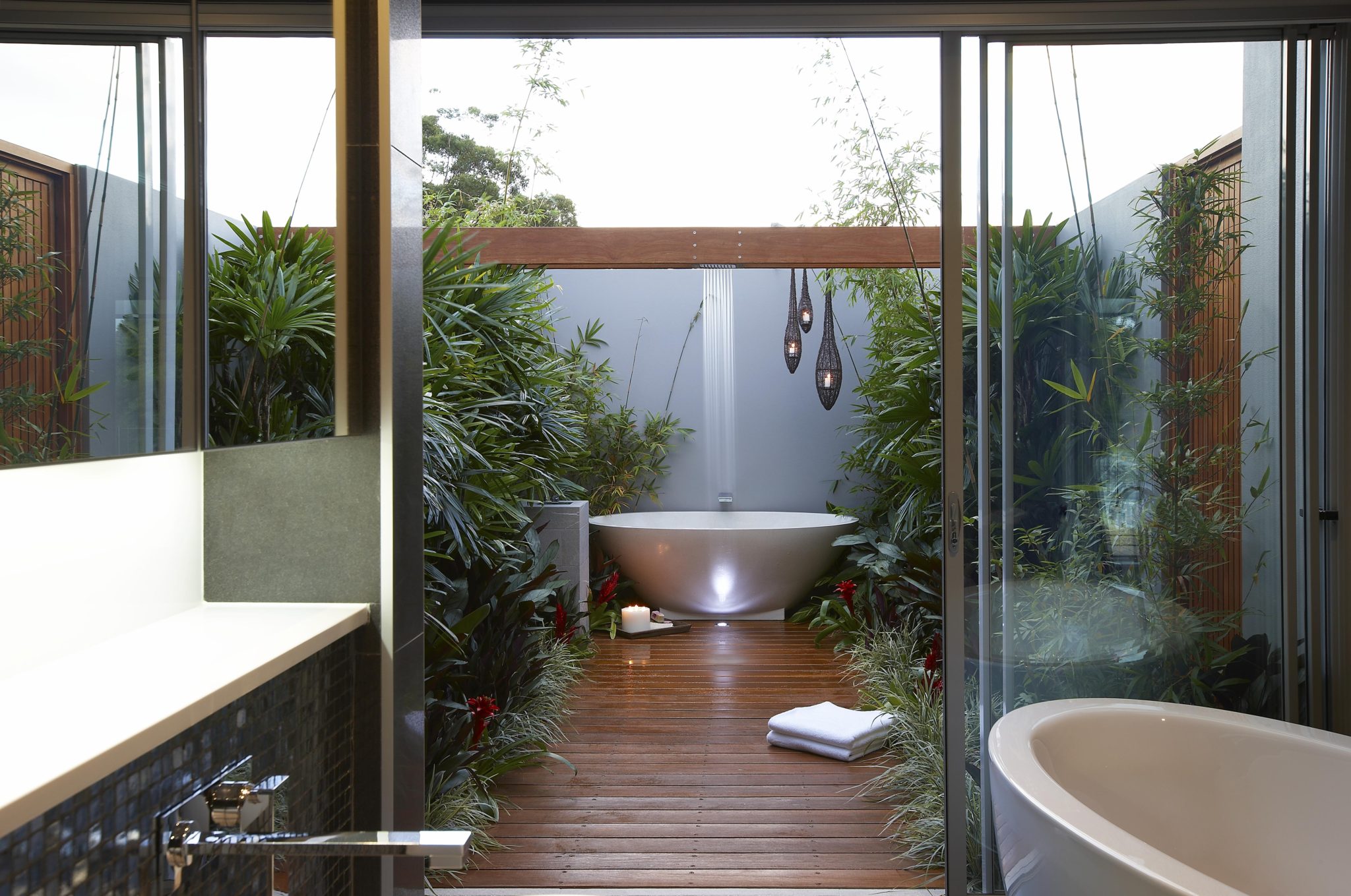 This year's judges were looking for overall look and layout, inspired design, innovative ideas and clever use of space – and they weren't disappointed. Reece was inundated with almost 400 entries from across Australia, spanning country-themed, nature-inspired and retreat styles to highly opulent and Art Deco settings.
Marketing manager Belinda Geels said the 2013 competition highlighted a number of trends in bathroom design. "It was really interesting to see the clever use of private outdoor settings," Belinda said. "Nature-themed bathrooms have grown in popularity over the last few years and, as this year's winning entry highlights, we're seeing striking integration of the indoor and outdoors in new designs. The continued popularity of freestanding baths was also clear, acting as centrepieces in many of this year's entries."
Photography by Dean Herald