I hinted at this exciting project the other week and now I can finally tell you what it was all about! For those of you who don't know, for my day job I'm editor of Dynamic Business magazine. I recently started thinking about the business side of being an interior designer and what it takes to really make money, go far and have longevity in this industry. Nobody really talks about the perhaps less glamorous business and admin side of the creative industries so I thought it'd be a great idea to interview some people at different stages of their design careers.
The article came together really well (if I don't say so myself!) with some great insights. I spoke to Thomas Hamel, who has been in the game for 20 years and Greg Natale, who just celebrated ten years of having his own practice. Then there's Darren Palmer, who shot to fame on homeMADE and The Block (he's a guest judge on the new series too) and whose business is really starting to take off, and Jason Grant, the freelance stylist working the personal brand with his Murobond paint collections, blog and various collaborations.
The mag's in news agencies from tomorrow. I hope you enjoy the read. It was a really fun photoshoot!
Are you an interior designer with a head for business or do you find that side of it challenging?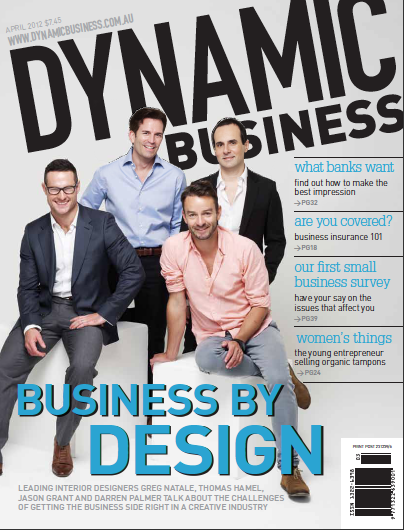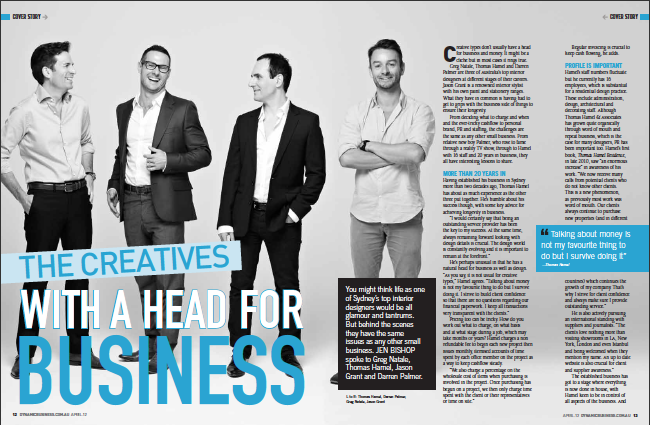 Photography by Chris Walsh.