Another fabulous 'before and after' by interior designer Kathryn Trentini, this 90's-era Port Macquarie brick and tile home was given a modern makeover recently with excellent results. The initial project brief was simply to renovate the family bathroom alongside the ensuite and refresh the other areas with paint. However, once the work started, the brief soon expanded to include the living spaces, primary bedroom and other soft furnishings throughout such as window treatments, paint throughout and furniture too.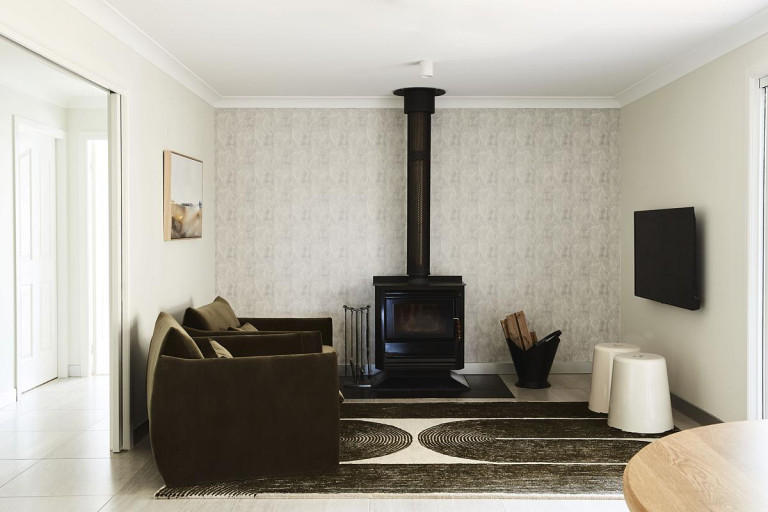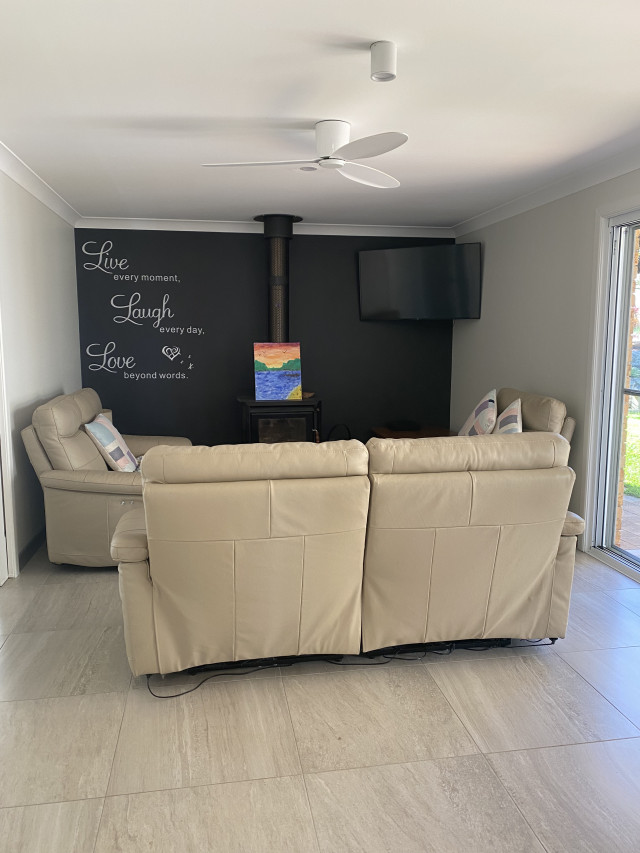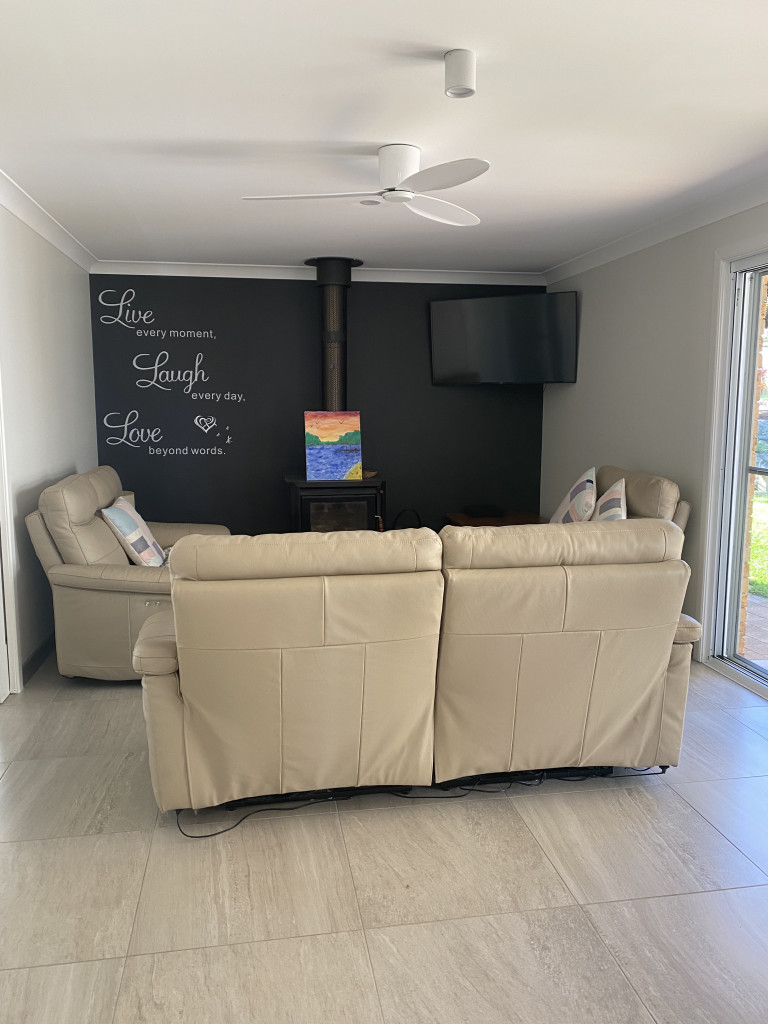 "I didn't reconfigure any of the spaces. The modernisation of the property really came through an update of the home's finishes which was done room by room over a 12-month period," says Kathryn, who eventually assisted with furniture procurement too.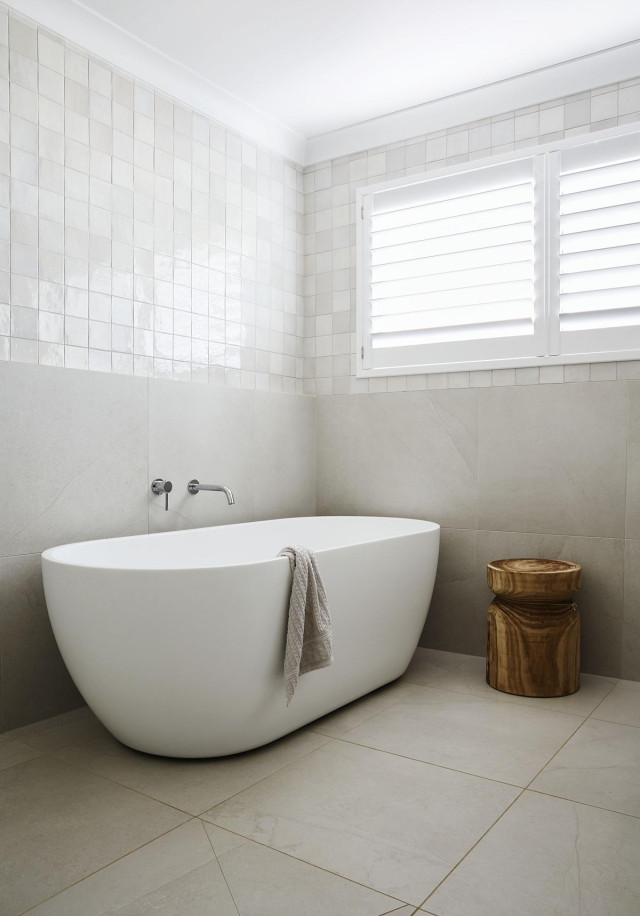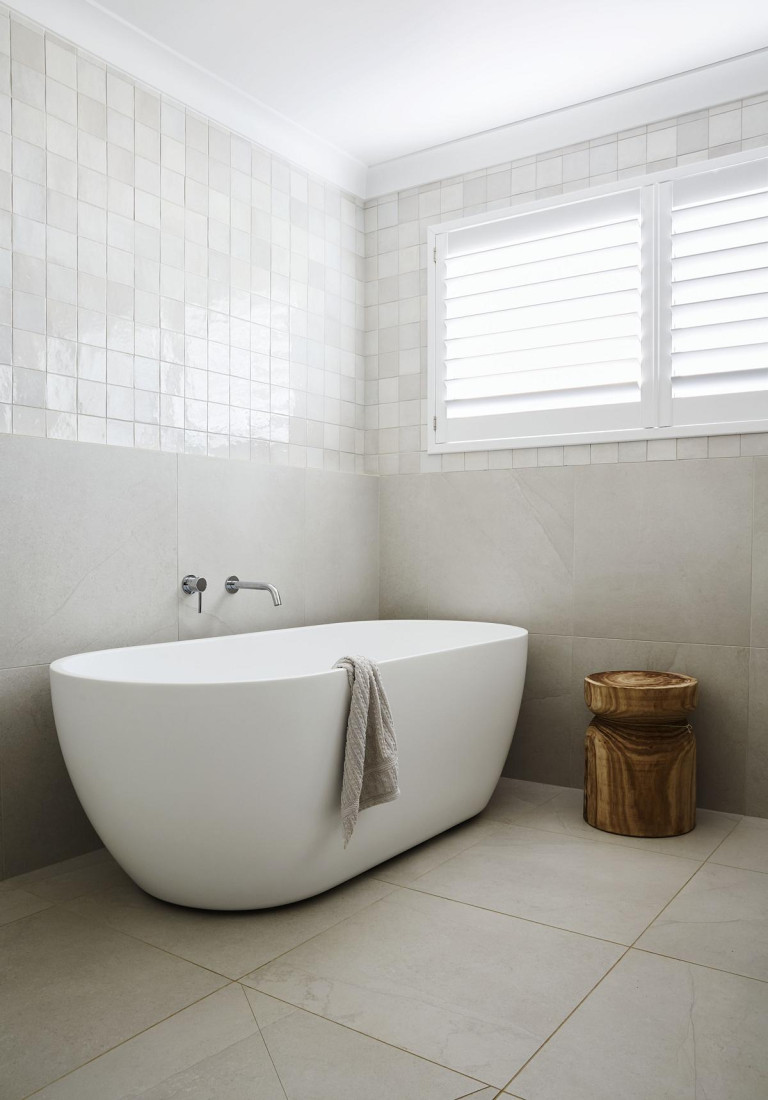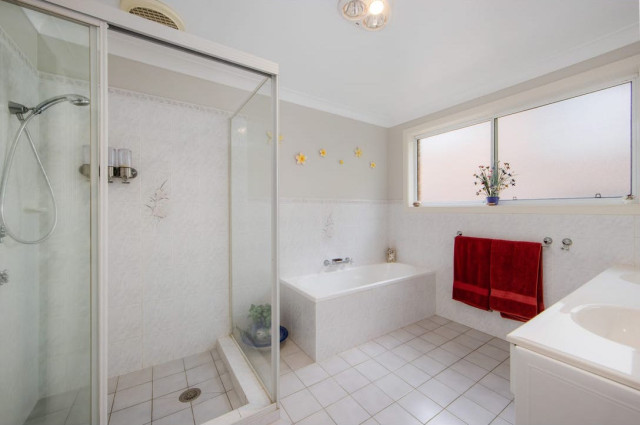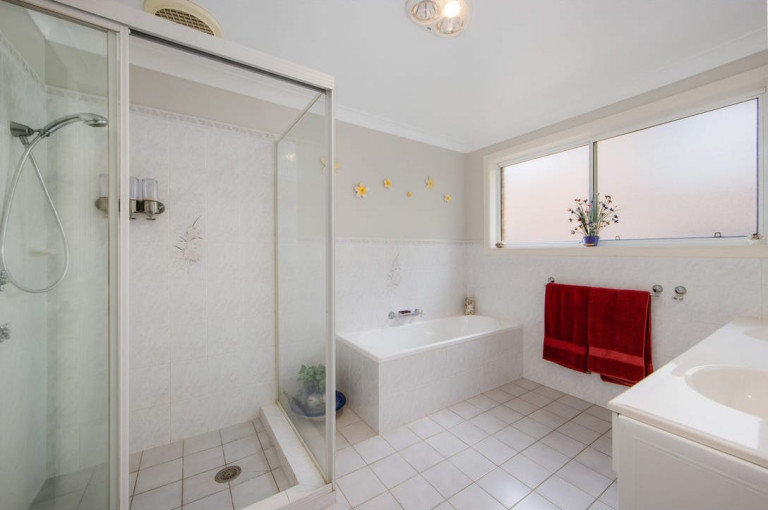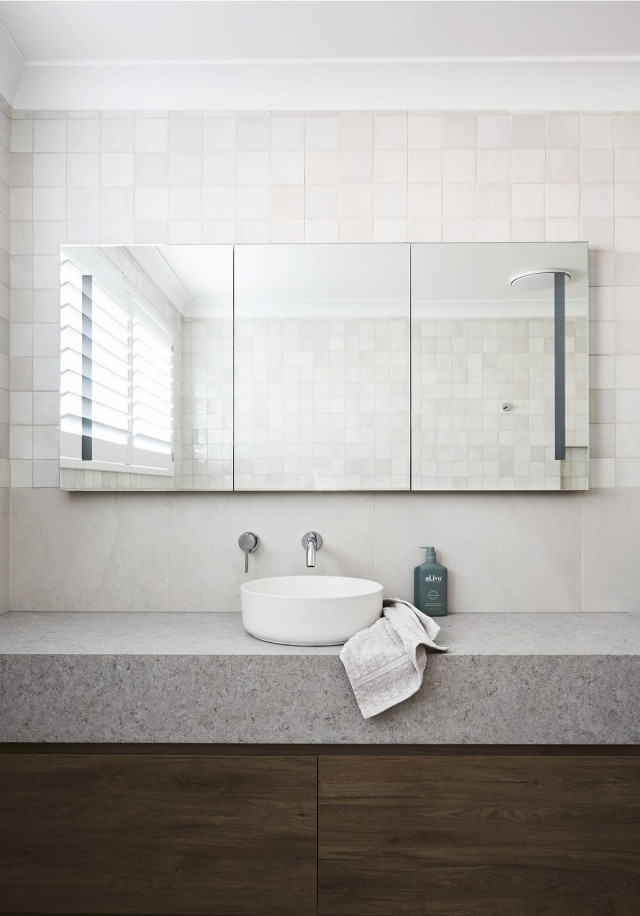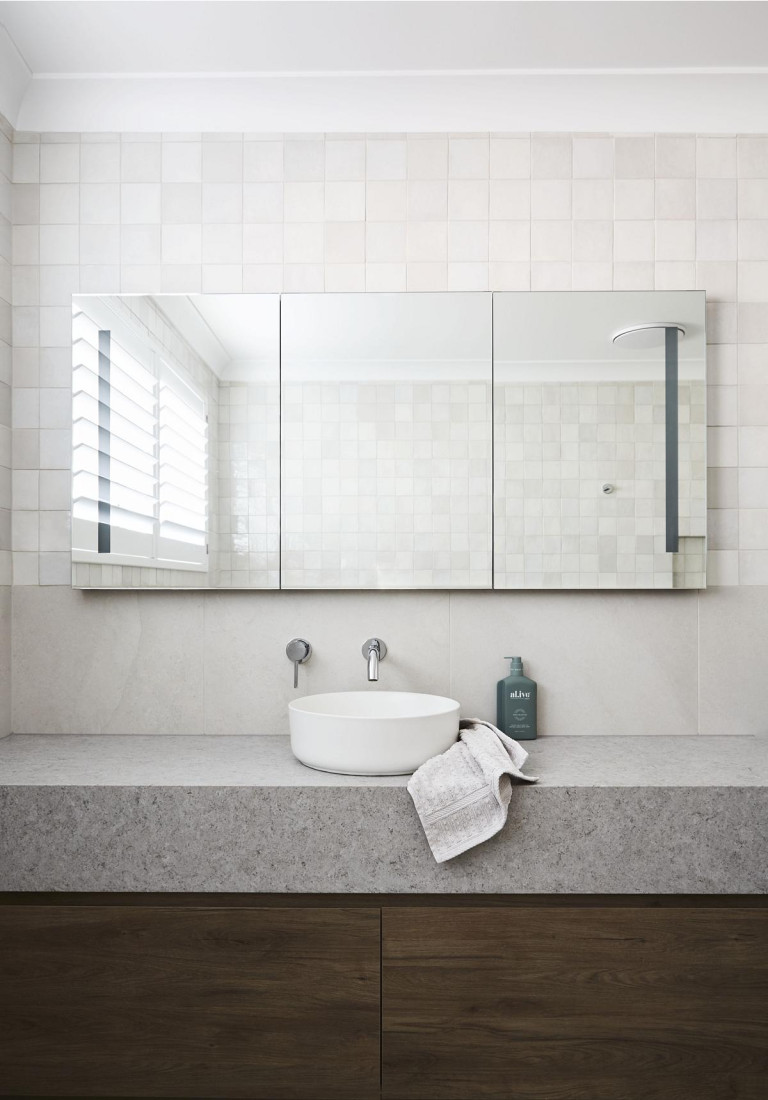 The main bedroom was overhauled with new carpet, a new upholstered bedhead and a fresh fit-out in the walk-in-robe. The nearby ensuite and main bathroom received the makeover treatment too; dated tiles and tapware were replaced with neutral, modern selections. "The owner couldn't stand the bathrooms and wanted them changed before even moving in. The renovation gathered momentum from there," says Kathryn.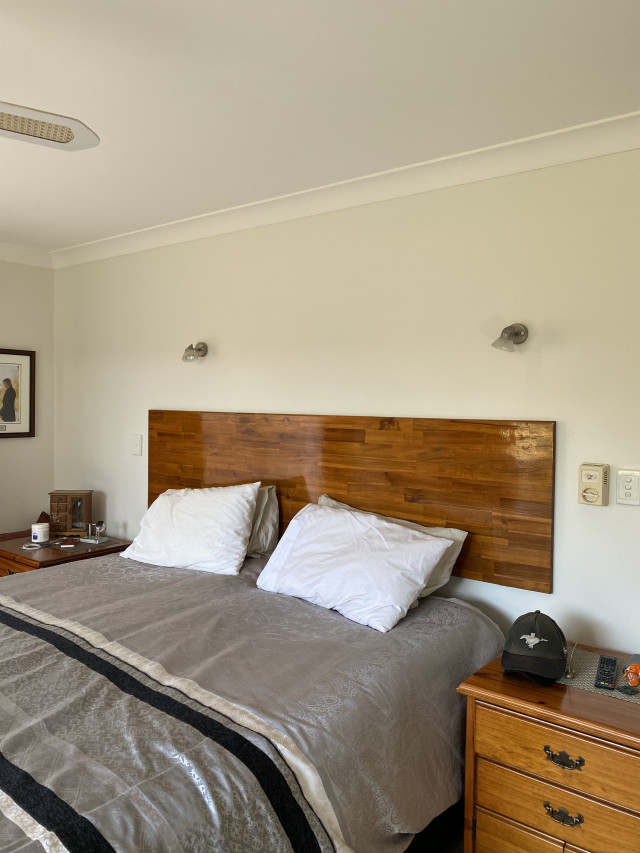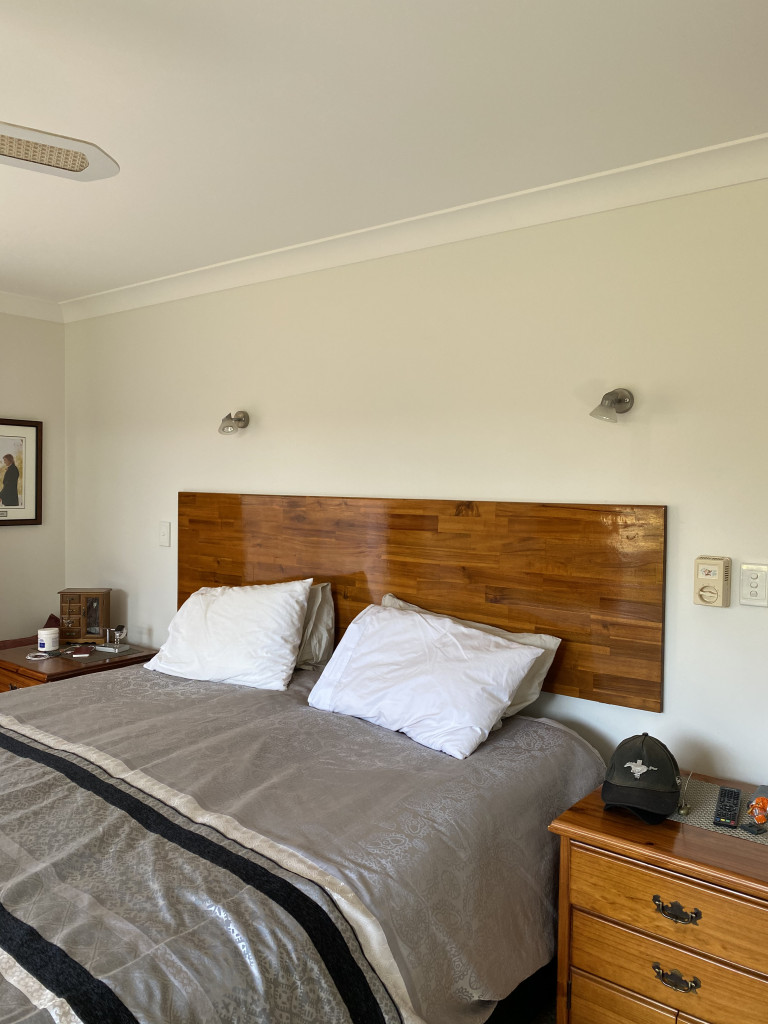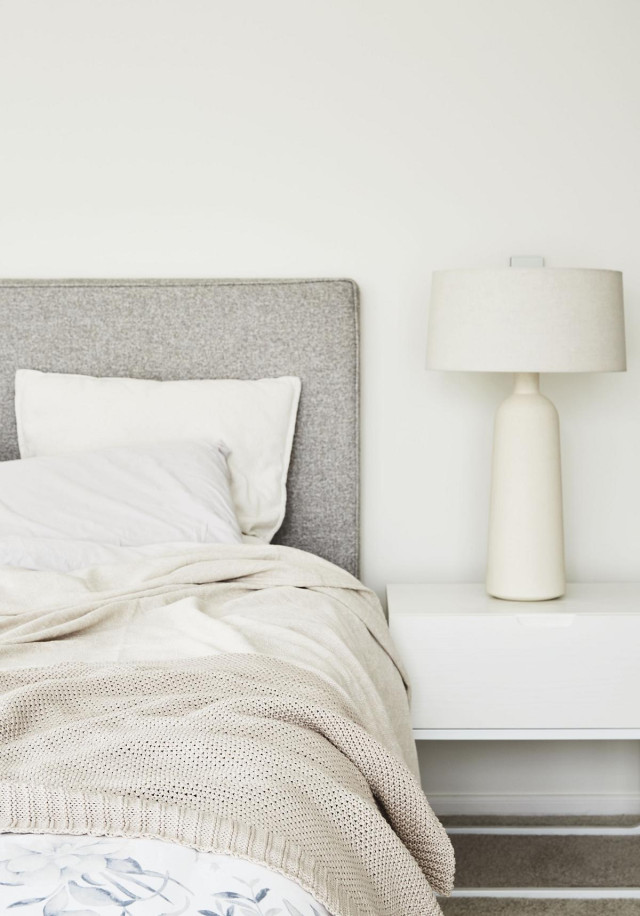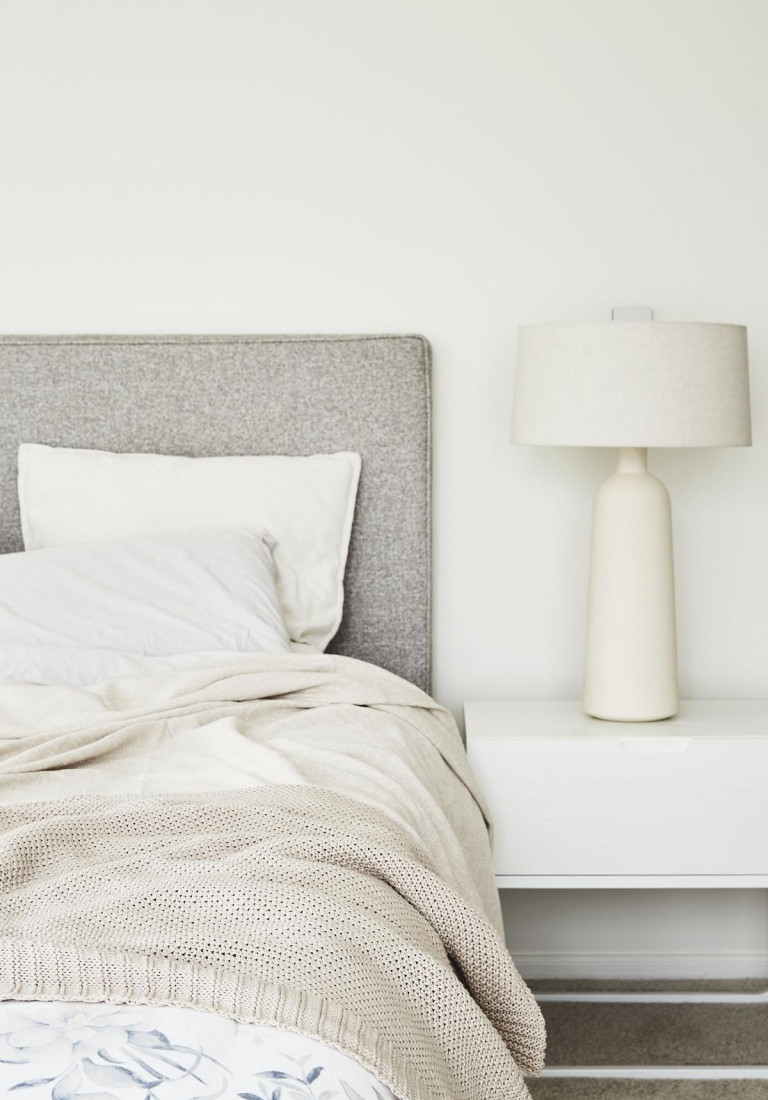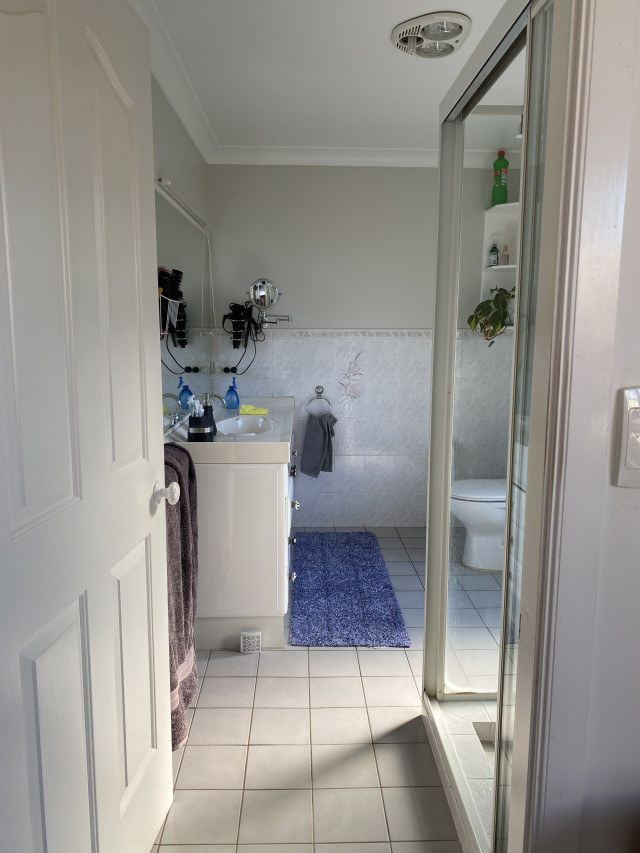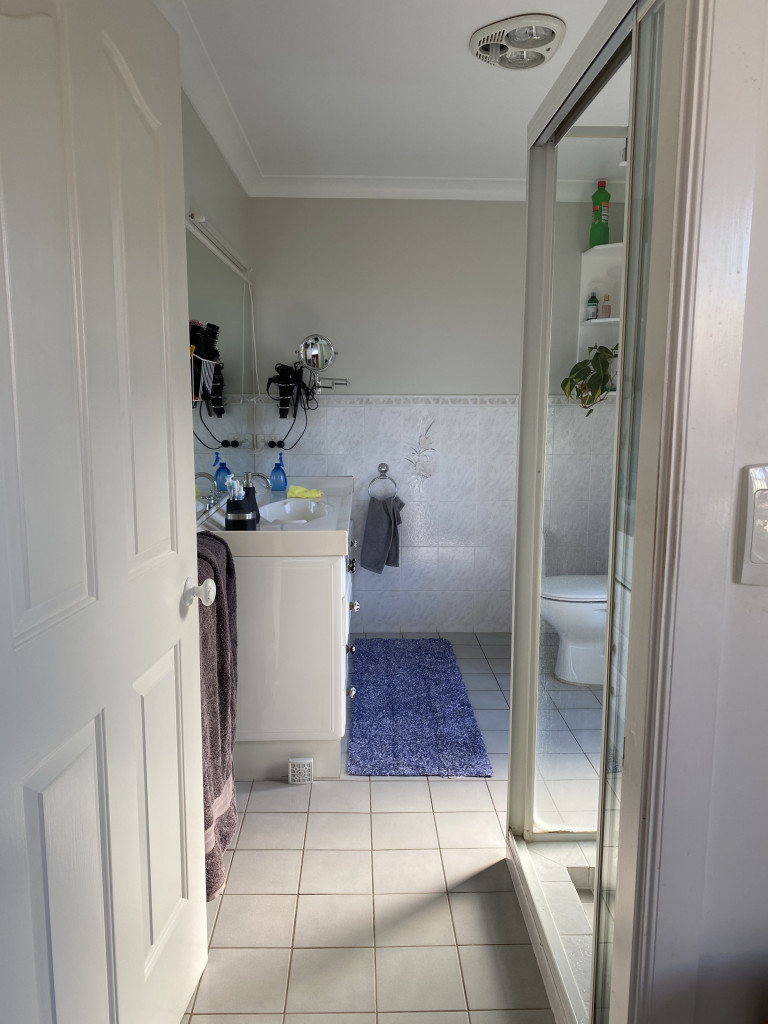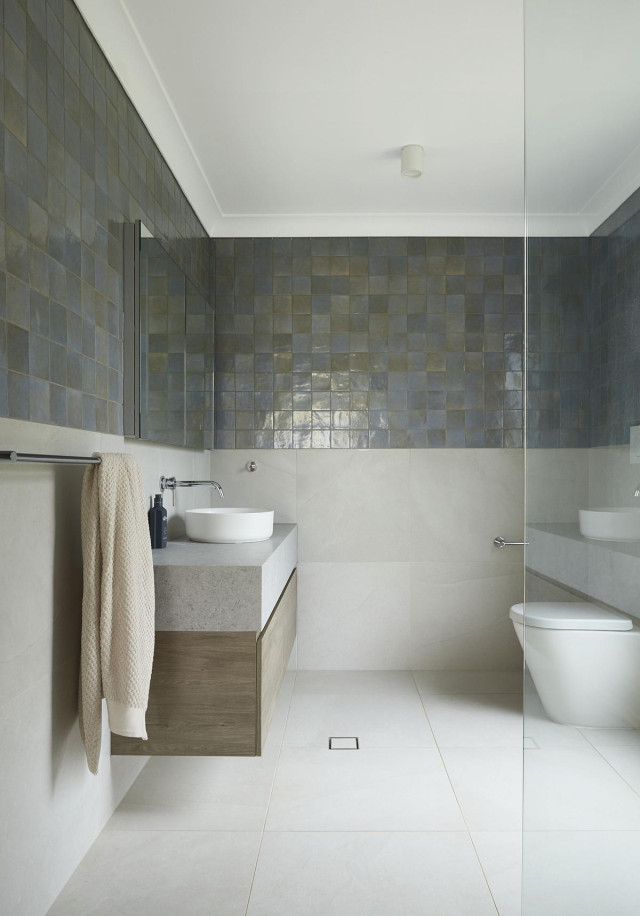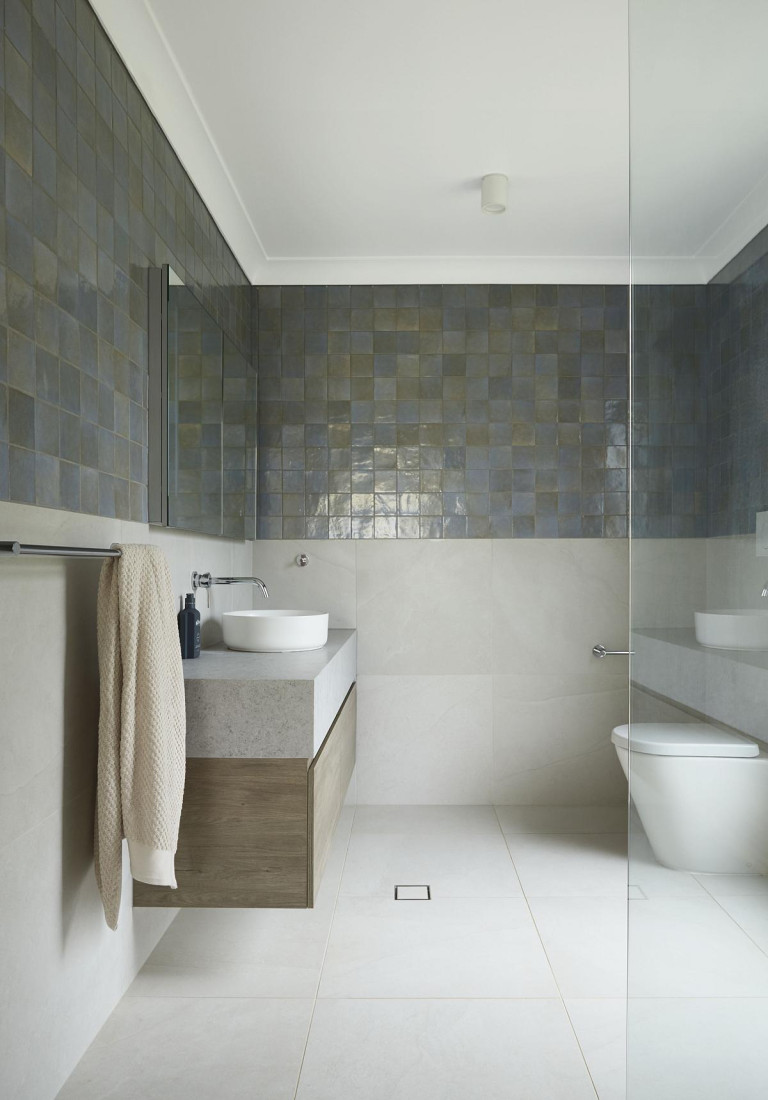 The home's various lounge and sitting rooms were refreshed also – primarily with wallpaper, paint and fabulous new furniture. "The owners were struggling with what to do with some of the rooms, including the one that I turned into a tech-free sitting room at the front of the house," says Kathryn.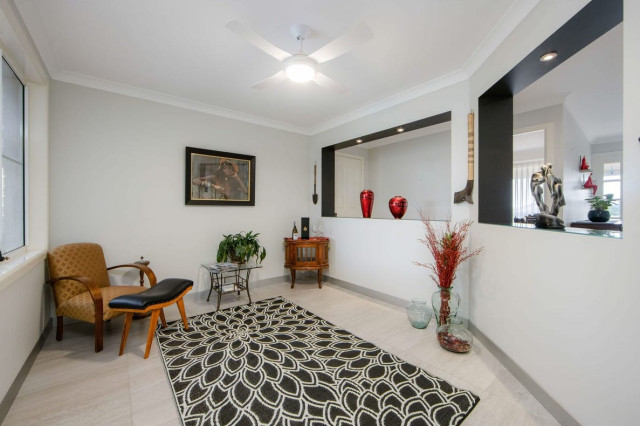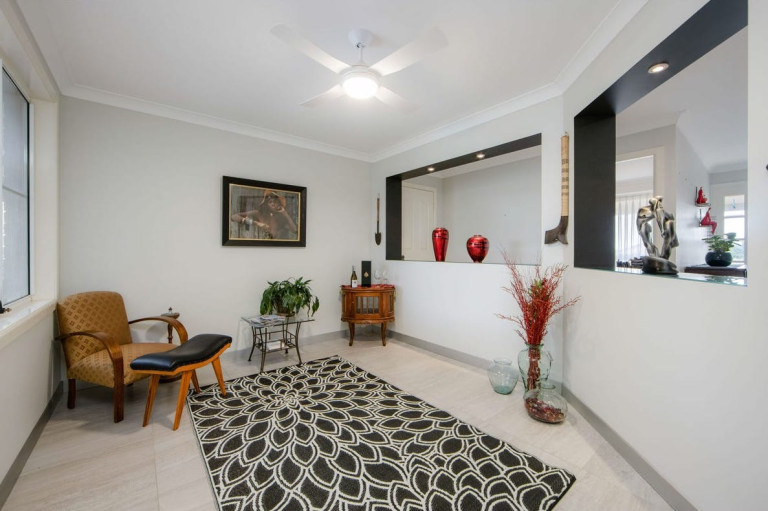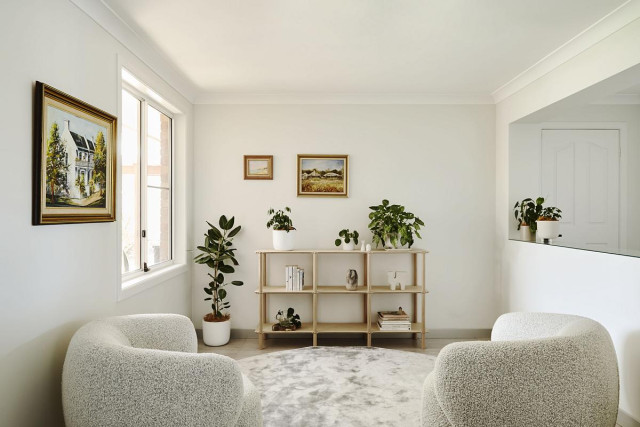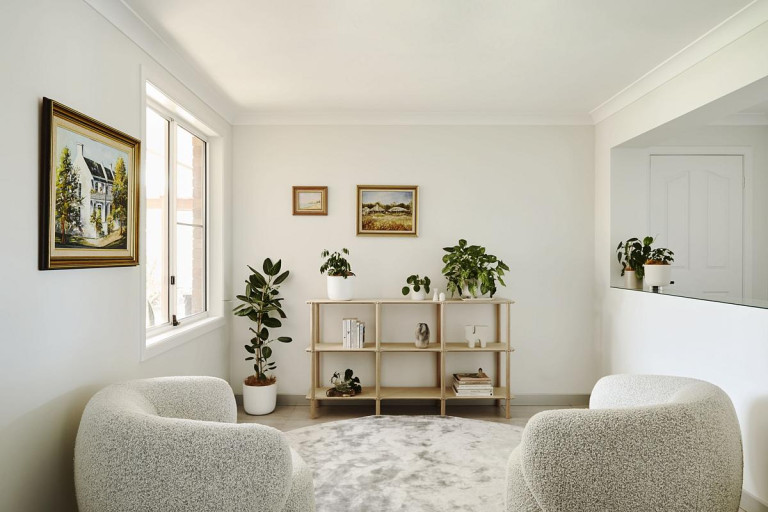 After Kathryn thought she had wrapped everything up, she was asked to work on the kitchen as the final piece of the puzzle. "I thought the project was complete, but I was eventually asked to do a part renovation of the kitchen because the owners loved how everything else had turned out," says Kathryn who worked alongside a cabinet maker to come up with a unique design solution that retained the existing granite benchtops.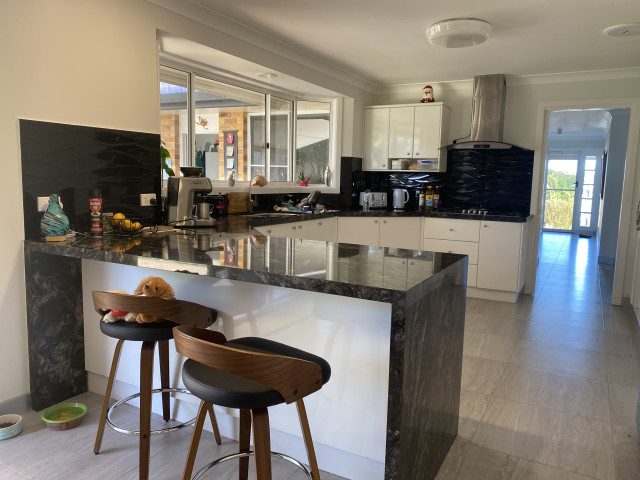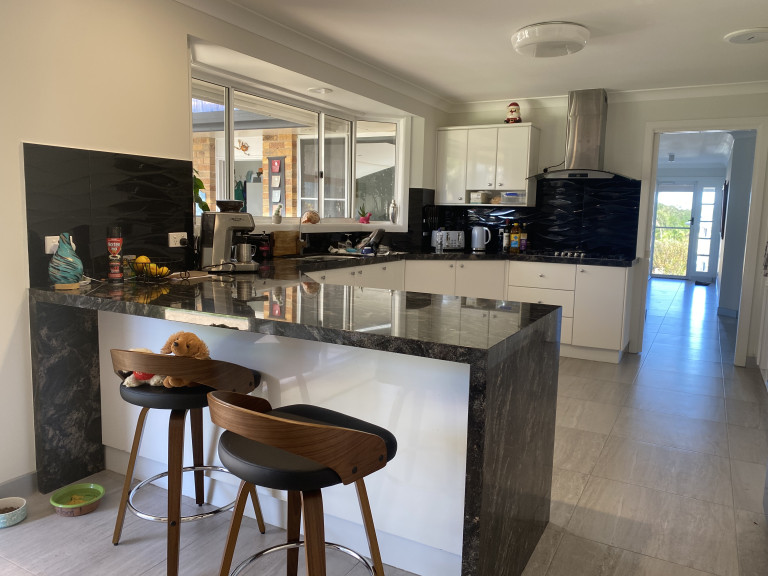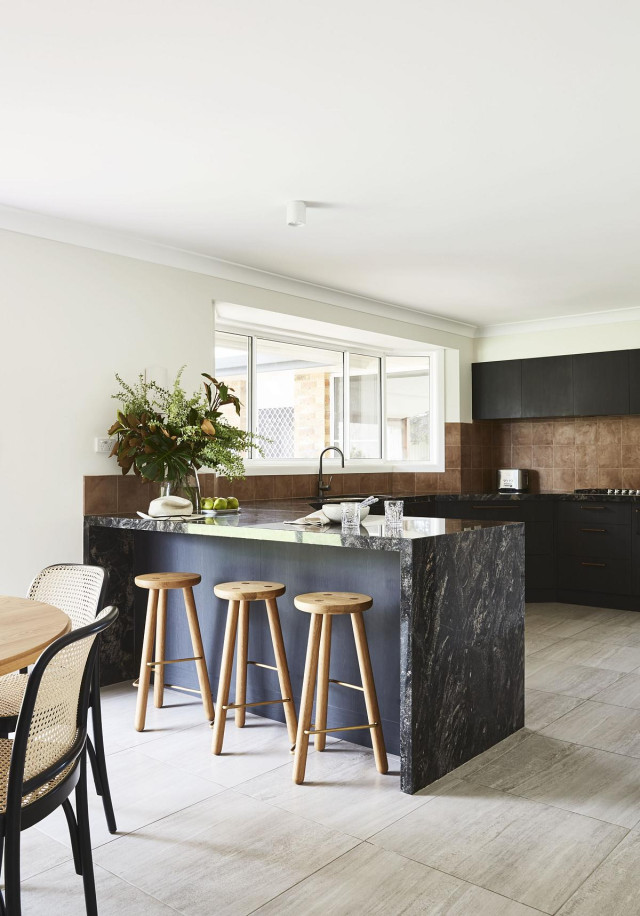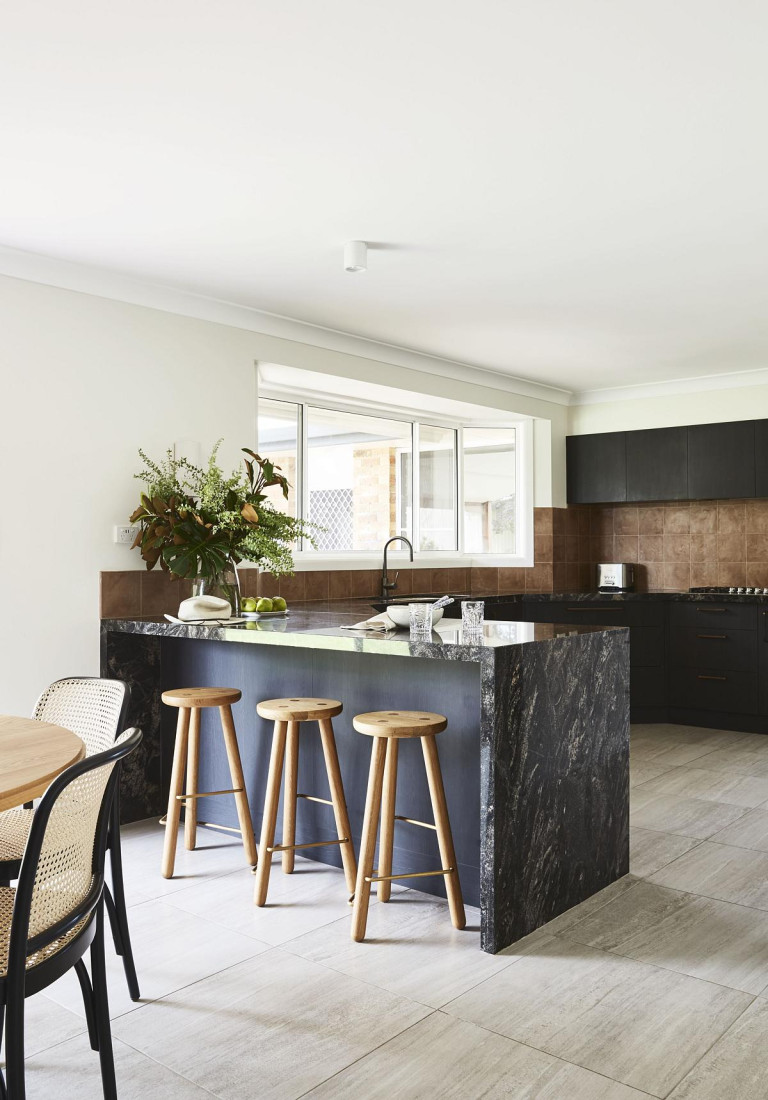 "The central point of the kitchen renovation was to save the granite benchtop as the owners liked it, it would have been expensive to install originally, and we weren't making layout changes. I came up with a colour scheme that allowed the bench top to sing, rather than look horrid," says Kathryn. The designer noticed a pink vein in the granite and decided to complement it with bronze handles and a terracotta feature tile. The dark cupboard fronts really helped to modernise the space too.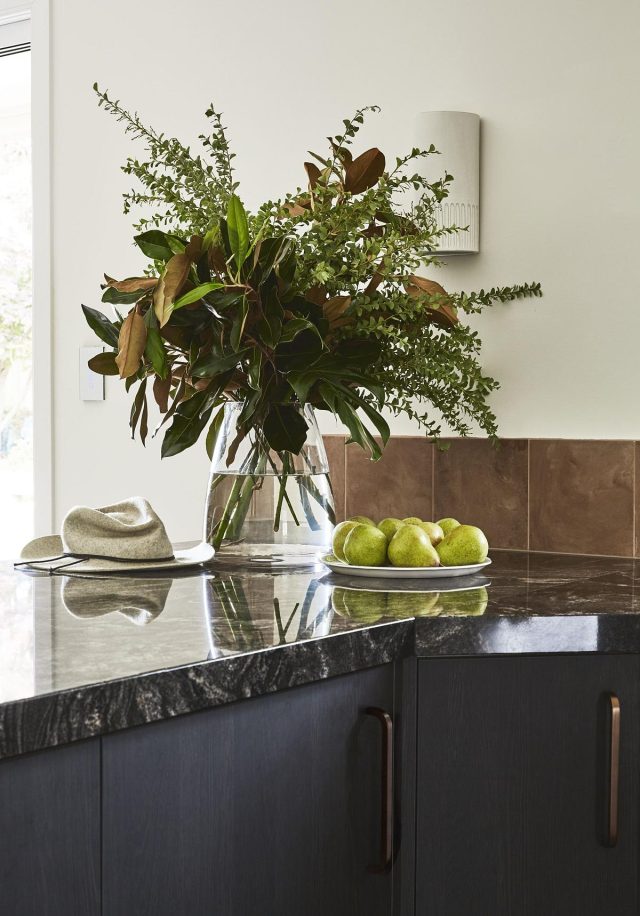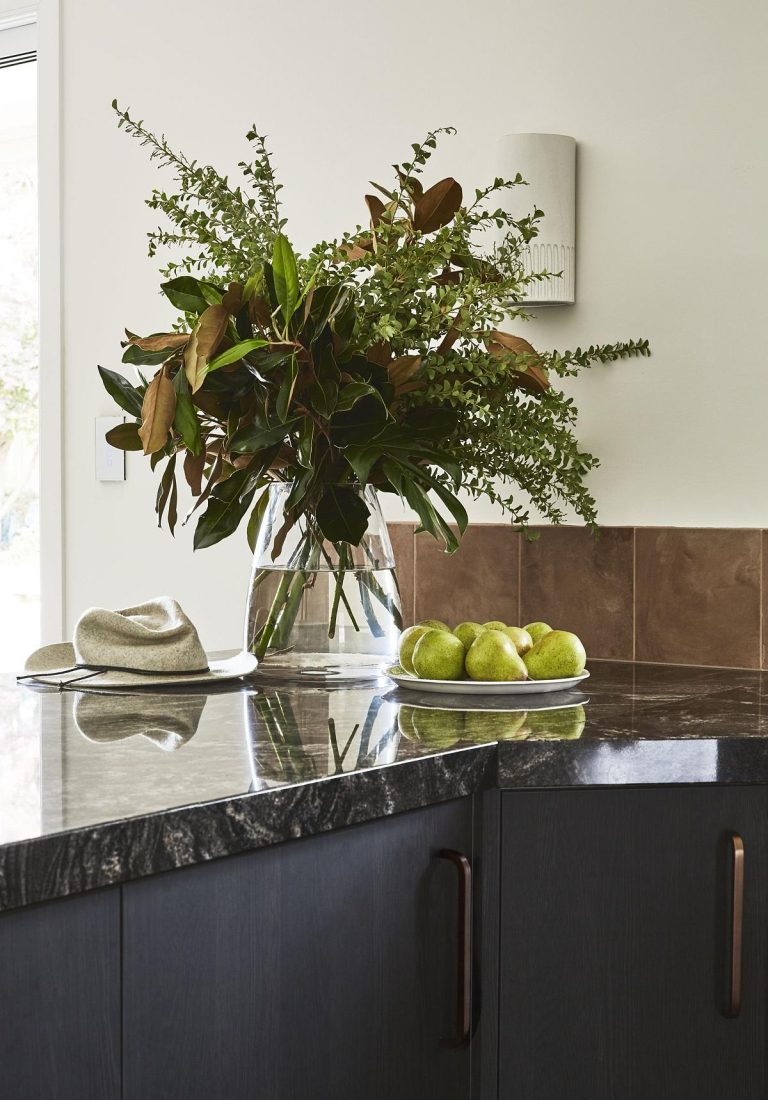 Kathryn also modified some aspects of the joinery to improve functionality whilst only refreshing those parts that were still in good condition. "Whether existing or new, all cabinets received new fronts, new kick and the new splash really did reinvigorate the existing bench," says Kathryn.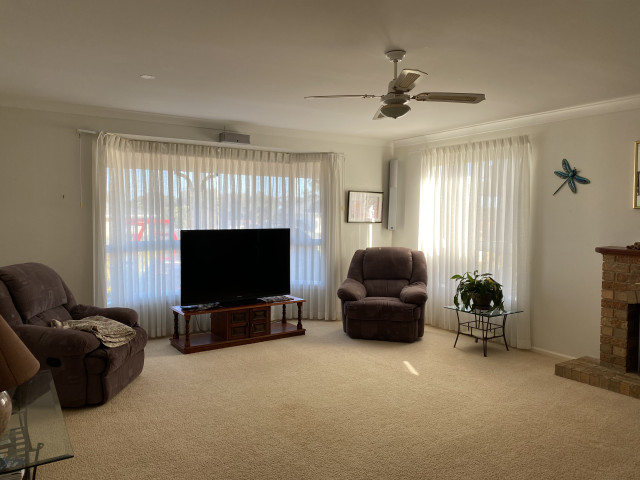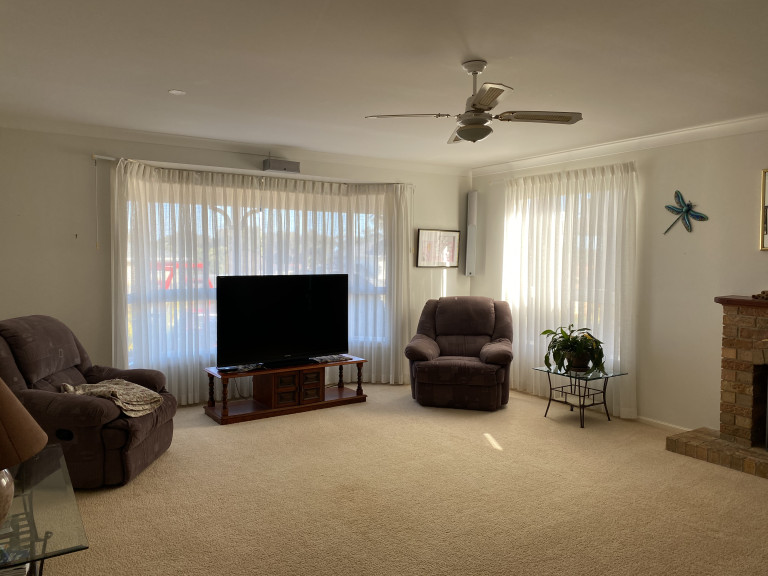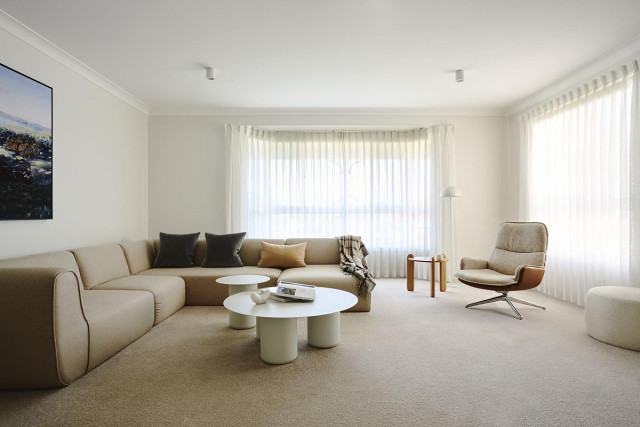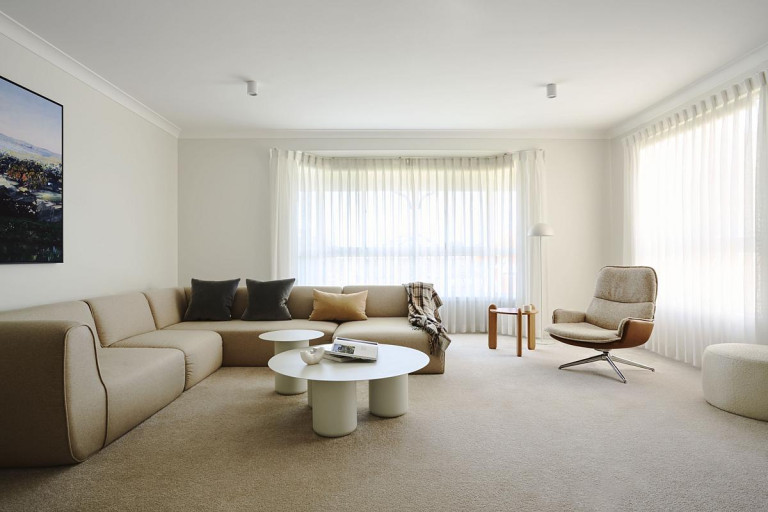 "It's a lovely property now. The owners are absolutely stoked with the changes and the outcome so it's just brilliant. They are so proud of the home – you can really tell."
Photography: Amanda Prior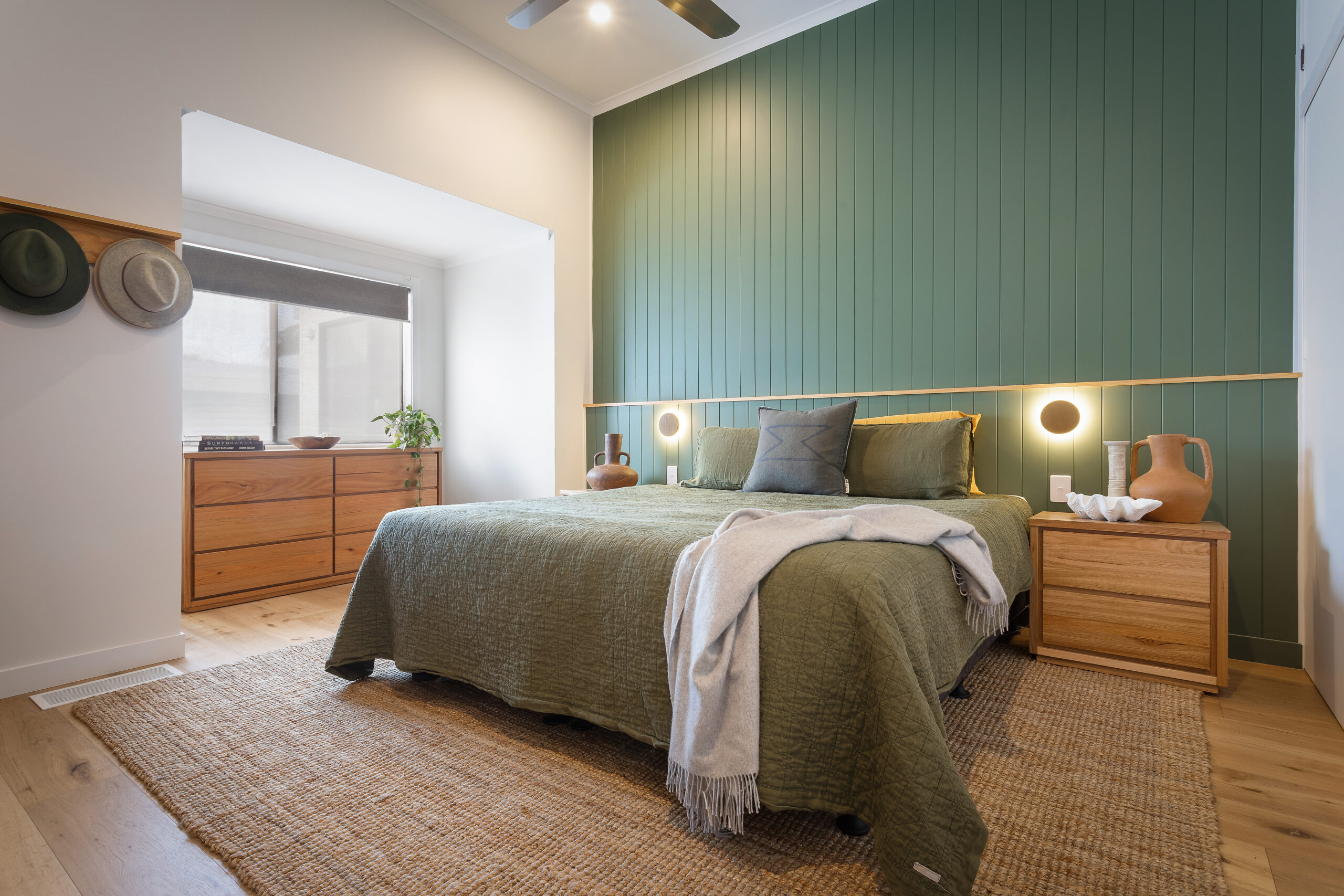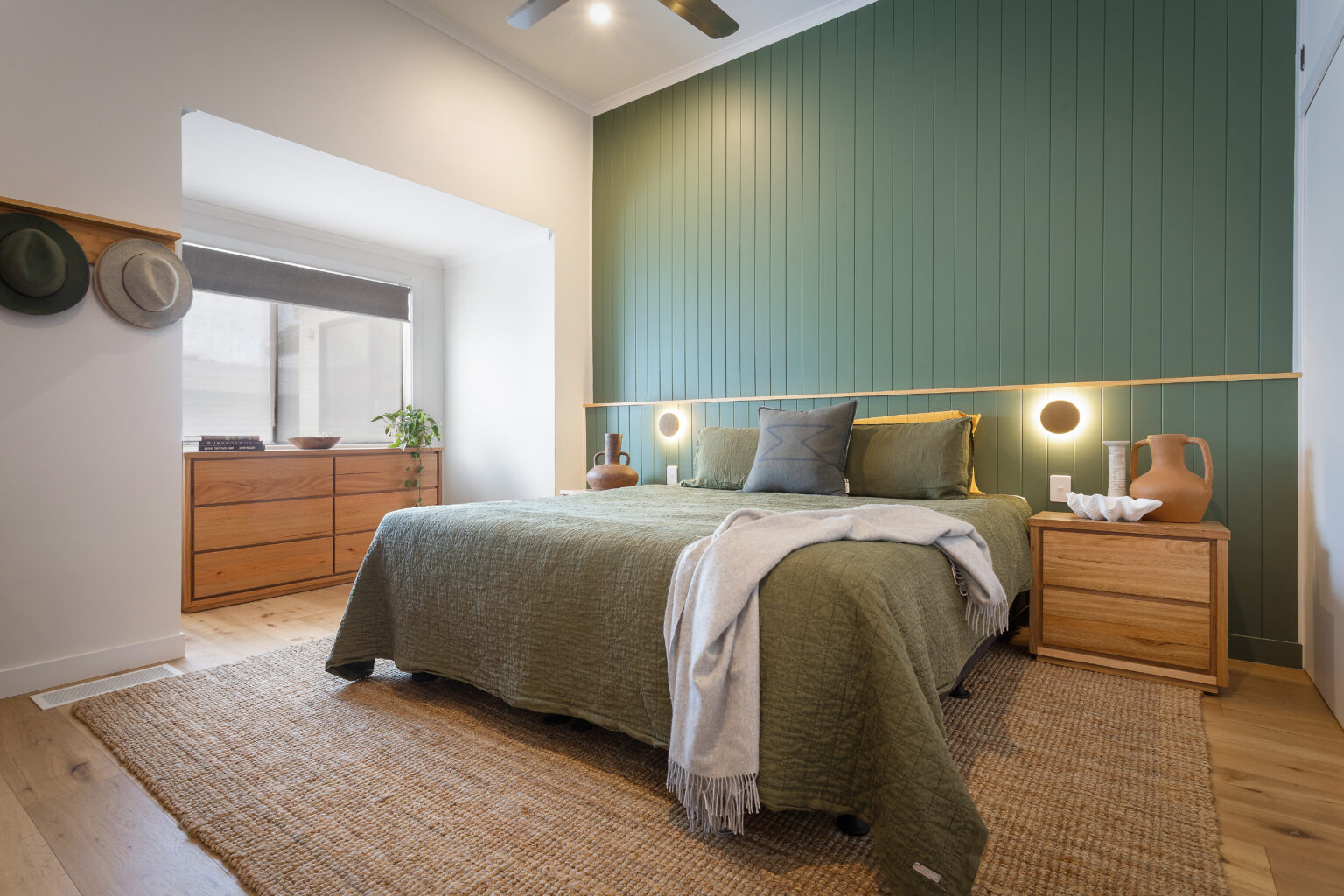 Before and after: how to make the most of compact living
When it comes to renovating and decorating, space is a major factor to consider, especially if you have a compact…