According to the Australian Bureau of Statistics, Australians send a whopping 85% of our textiles to landfill every year – much of it a by-product of the fashion and interior industries. It's a sobering statistic that is the driving force behind new sustainable cushion brand hygge:liv, the creation of Catherine Stocks and Erin Hughes, who wanted to create a business that helped alleviate the problem.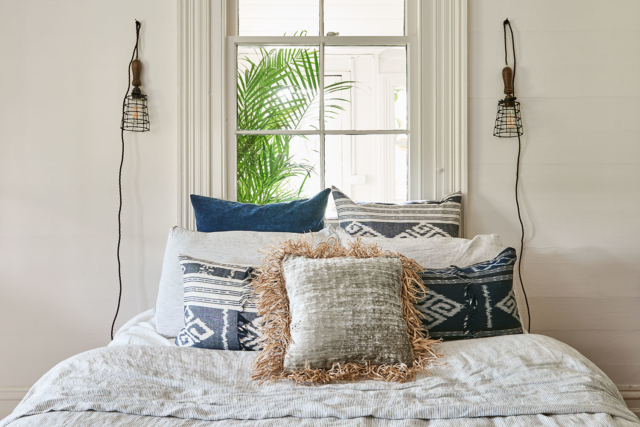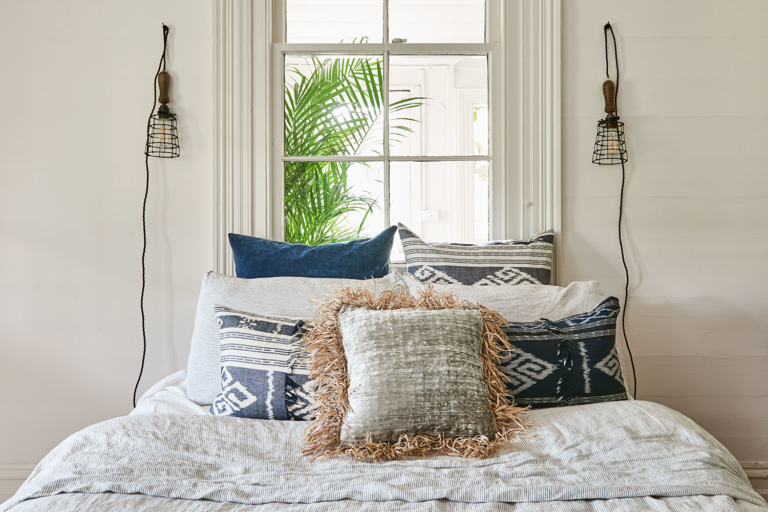 "Australia is behind on the textile waste issue. We do a heap with recycling plastics and recycling; however, we haven't prioritised this yet. We have a huge job to do in educating Australians on what unused fabric is. A huge misconception exists that these fabrics are unwanted, and are not of high quality, which couldn't be further from the truth," says Erin who sources beautiful, luxe fabrics that would otherwise be wasted, and turns them into one-of-a-kind cushions sold under the hygge:liv label.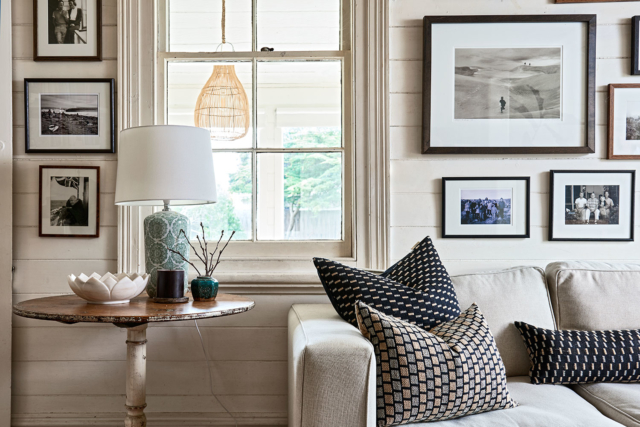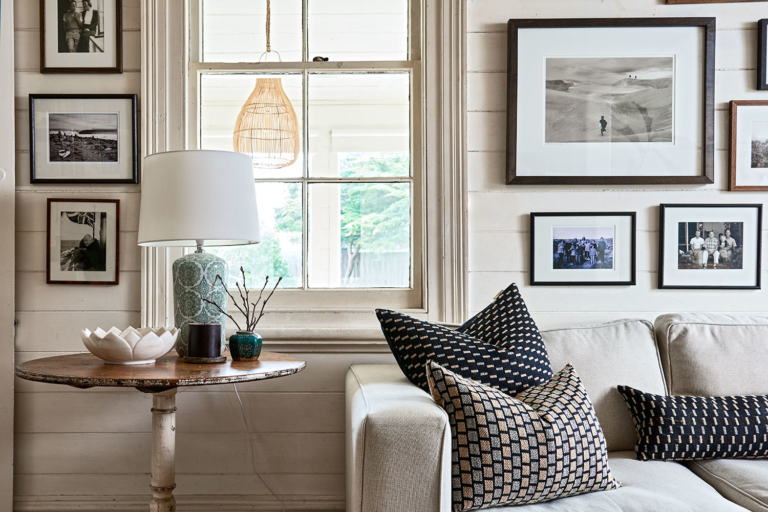 "The fabrics we source are deemed unused or 'dead stock' and they are incredibly high quality. Typically, these fabrics are sitting in warehouses or mills around the globe. They have no purpose and will eventually be thrown out or burnt, contributing to landfill," says Erin.
In fact, the global textile waste issue has become so pressing that there's a movement in place to repurpose 'dead stock' textiles through dedicated platforms such as FABSCRAP, a not-for-profit American organisation helping end the commercial textile waste in New York City.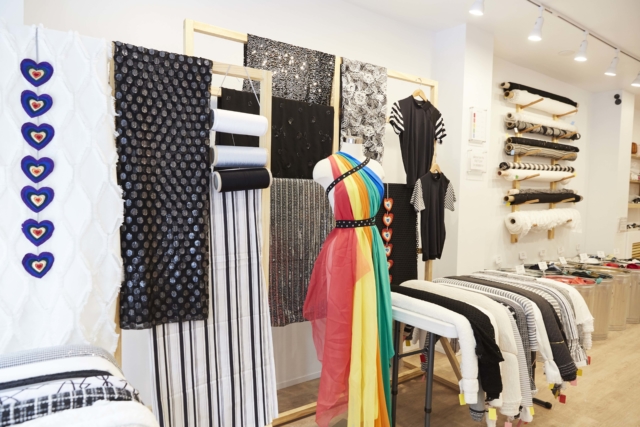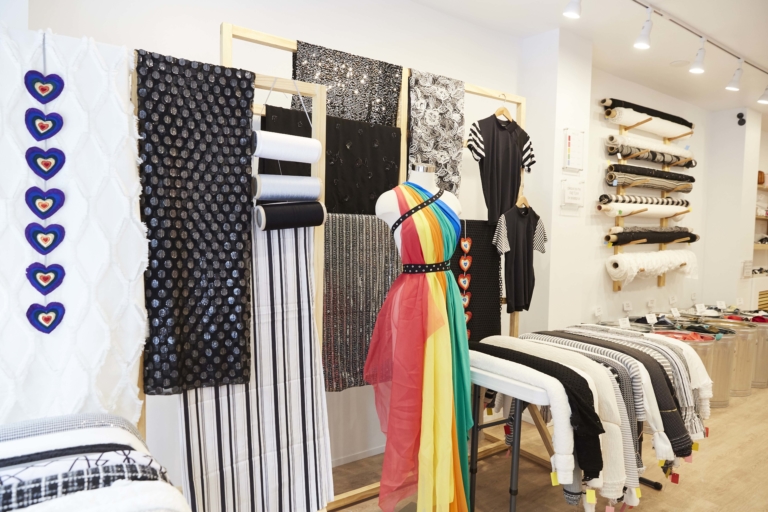 "These programs allow businesses to make money from fabrics they can no longer use. The textile waste epidemic is huge and so many amazing, unused fabrics exist. In creating our label, we didn't want to develop new fabrics when so many need rescuing," says Erin who sources many of the hygge:liv fabrics from FABSCRAP, and even volunteered for the organisation recently.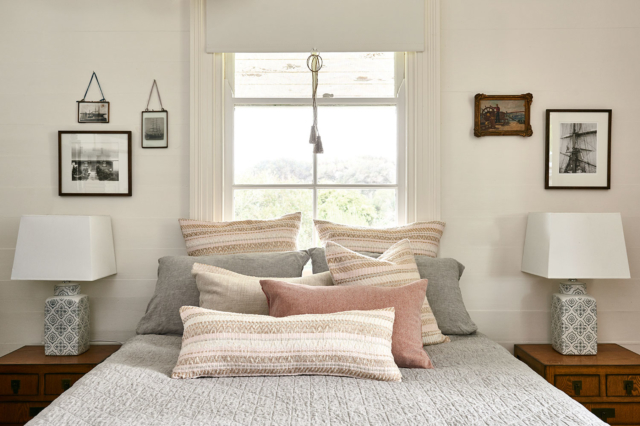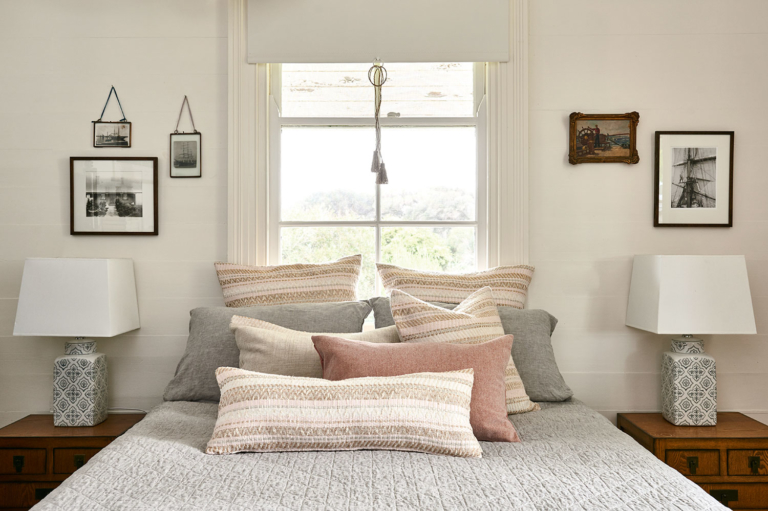 But, as with many sustainable items, the hygge:liv price point is higher than what you would find in the mass market – prices start from $169.95. "We are a luxe, Danish inspired lifestyle brand. We are not an Adairs or Kmart as we don't develop new fabrics or mass produce. We are a high-quality product that is positioned as a piece of art, designed to work back with existing products," says Erin who explains that the cost of the cushions comes down to a host of factors.
All of the cushions are made from high-quality fabrics, handmade locally and come with 100 per cent feather inserts. The cushions are double sided, creating a '2-in1' cushion, and each one comes in a high-quality tote or laundry bag depending on size. The business also offers free shipping, Australia wide.