Eschewing any nanna associations, florals have never looked as stylish as they do this season. And as with most things in design, it's all about the execution. Large in scale and in moody hues, we'll admit that we're pretty smitten with this bold, romantic aesthetic.
Linen House Marselha quilt cover set: Channeling the paintings of the Dutch masters, this quilt cover features oversized blooms on one side and a plain grey reverse allowing you to mix it up. $199.95.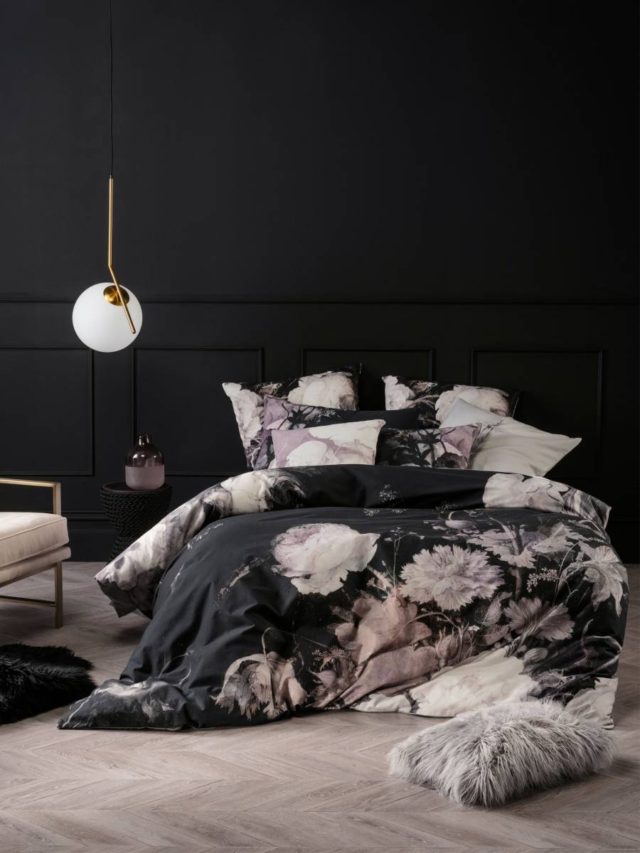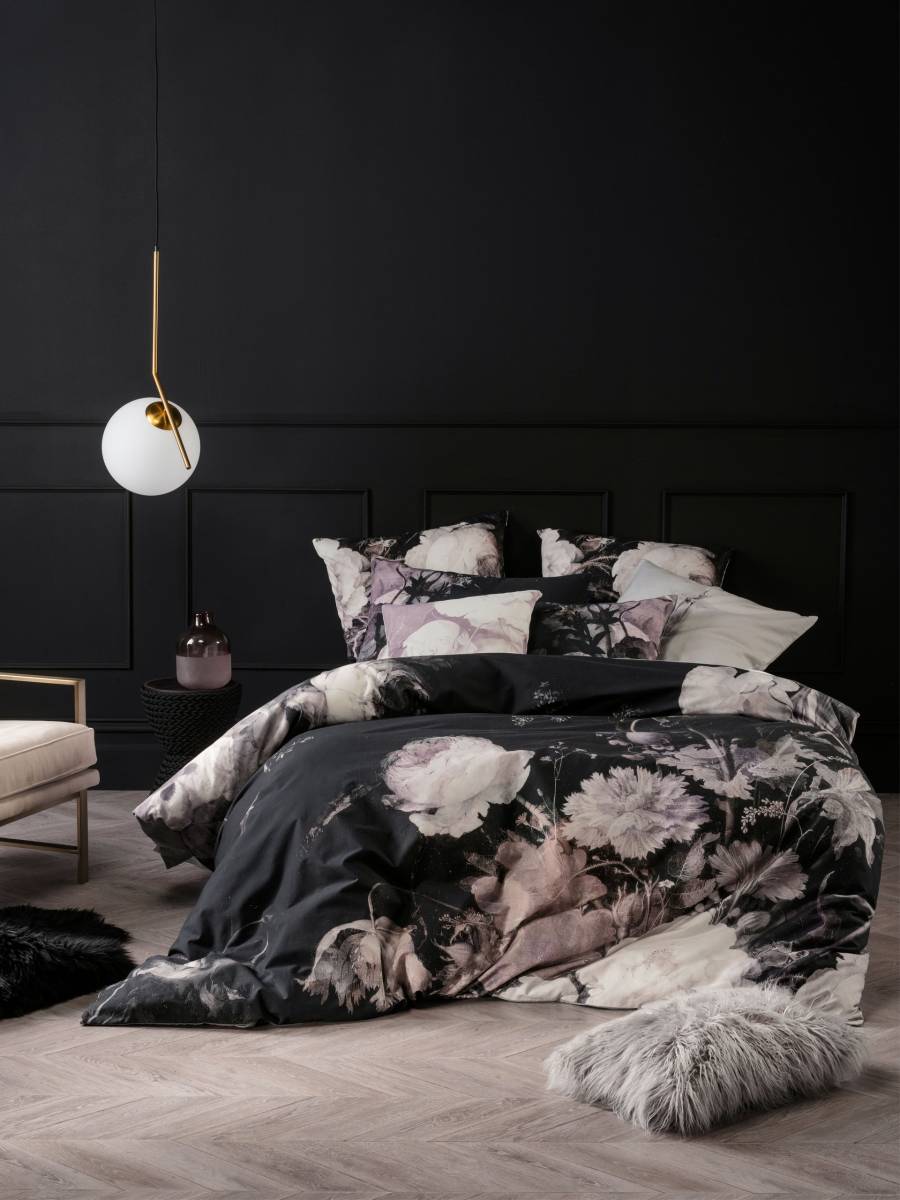 Flowers for Kate hydrangea linen cushion: We featured the botanical photographic work of the talented Katie Clulow recently and this glorious cushion forms part of her collection. $139.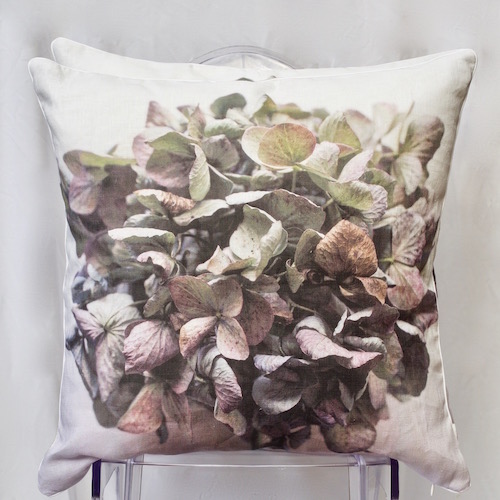 Bonnie & Neil Banksia timber screen: Great for the demarcation of spaces (particularly in small apartments), this timber screen is even more beautiful in the flesh. $2400.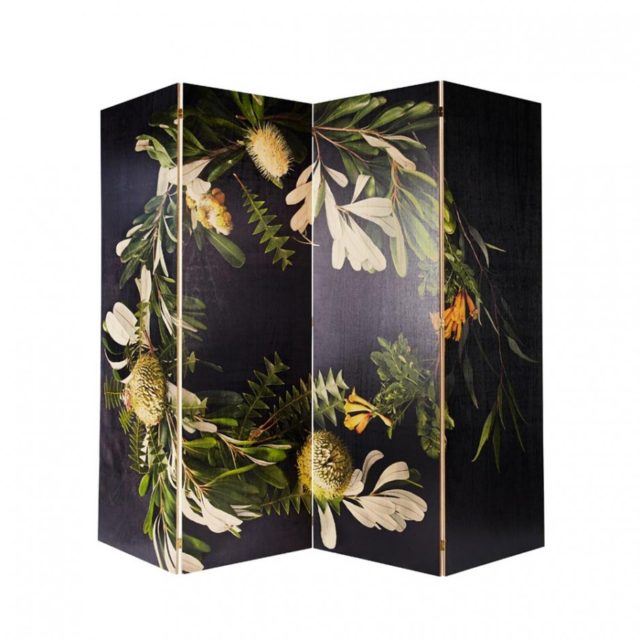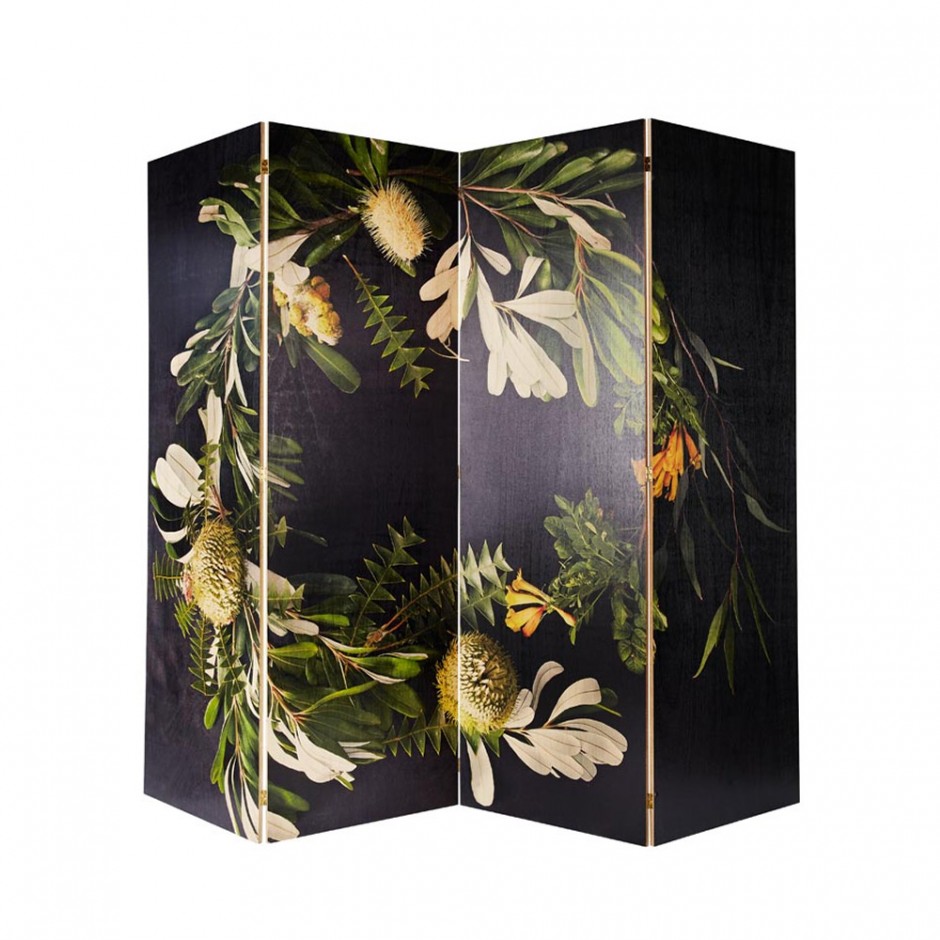 Heatherly Design Portobello bedhead in Bloom linen: Immerse yourself in a field of flowers before drifting off to sleep. From $850.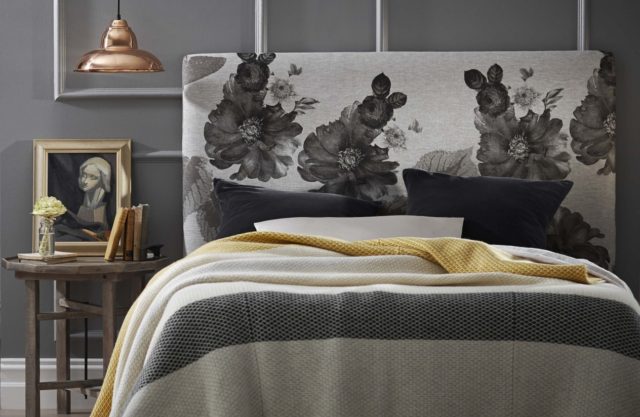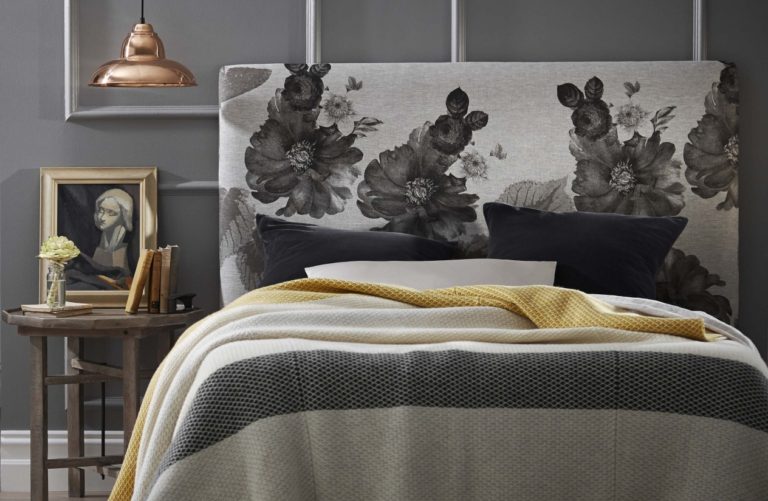 Urban Road Rosewater canvas print with black shadow box: Simple and stunning. From $215.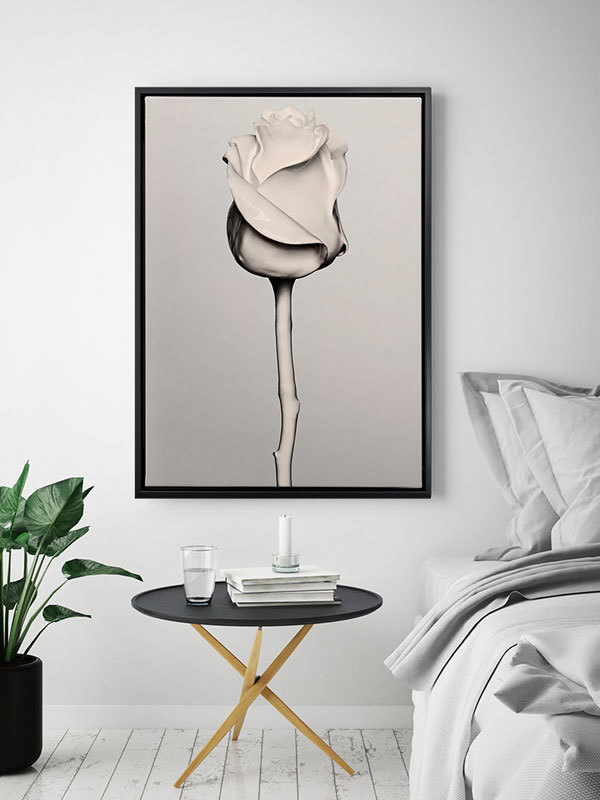 Ellie Cashman 'Dark Floral II' black desaturated wallpaper: Blooming beautiful, it's no secret that I'm a huge fan of this Dutch artist's work as that's my bedroom below! From $125 plus shipping.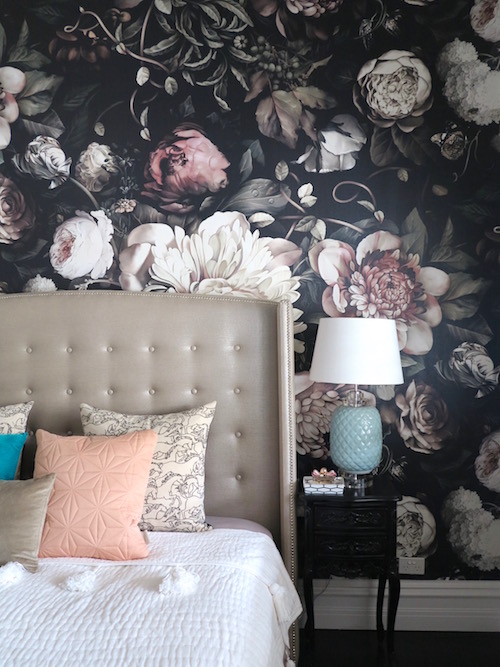 Art Club Concept 'Into The Night' framed print: Part of a collaboration with interior stylist Kerrie-Ann Jones, this affordable art print makes quite the statement. From $199.95.