Over the last months, myself and seven other Feast Watson Re-Love Project designers upcycled some extremely worn items and treated them to the ultimate furniture makeover!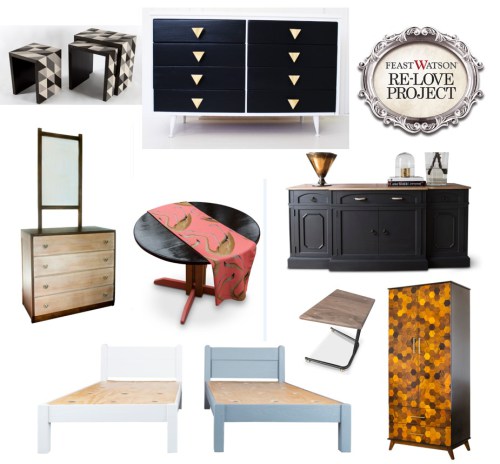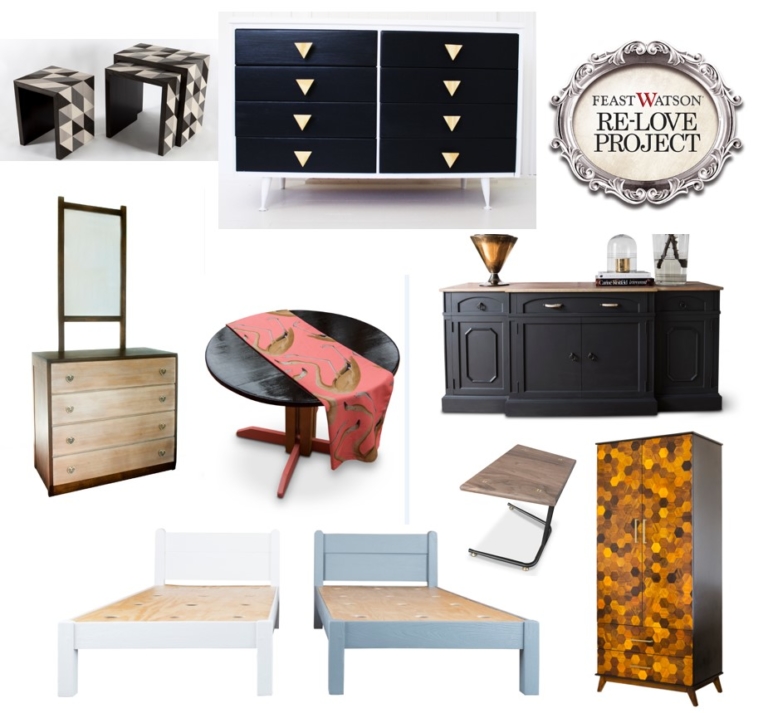 Once done, they were auctioned on eBay (which closed 18 July) and sold for a combined total of $6,115.58, with all proceeds from the auction donated to the Salvos. Feast Watson, then provided further funds to bring the total to $10,000. What a fantastic result! Great job to all.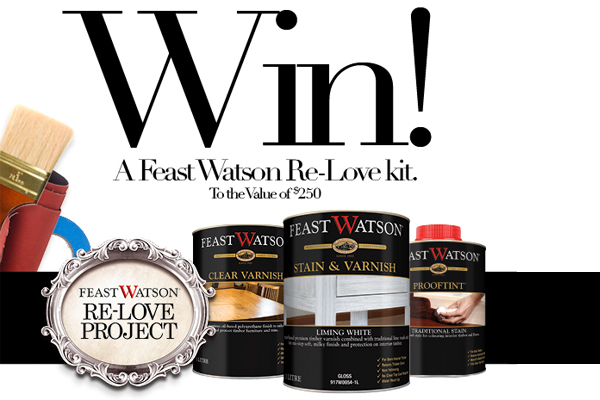 So, to celebrate the success of the Feast Watson Re-Love Project, we have a great giveaway on offer. If you're feeling inspired here's your chance to try your hand at your own DIY project, with three Feast Watson Re-Love kits up for grabs. Each kit is valued at $250 and contains a brush, painter's tape, sand paper, stirrer, Feast Watson product to the value of $150 and a drop sheet. Enter below.