Sponsored by Quick-Step
There has been a lot of interest in our new floors and as choosing which option to go with can sometimes be a bit overwhelming, I thought I'd share what we learned from the experience and how we came up with our final choice. I hope it helps others facing the same dilemma!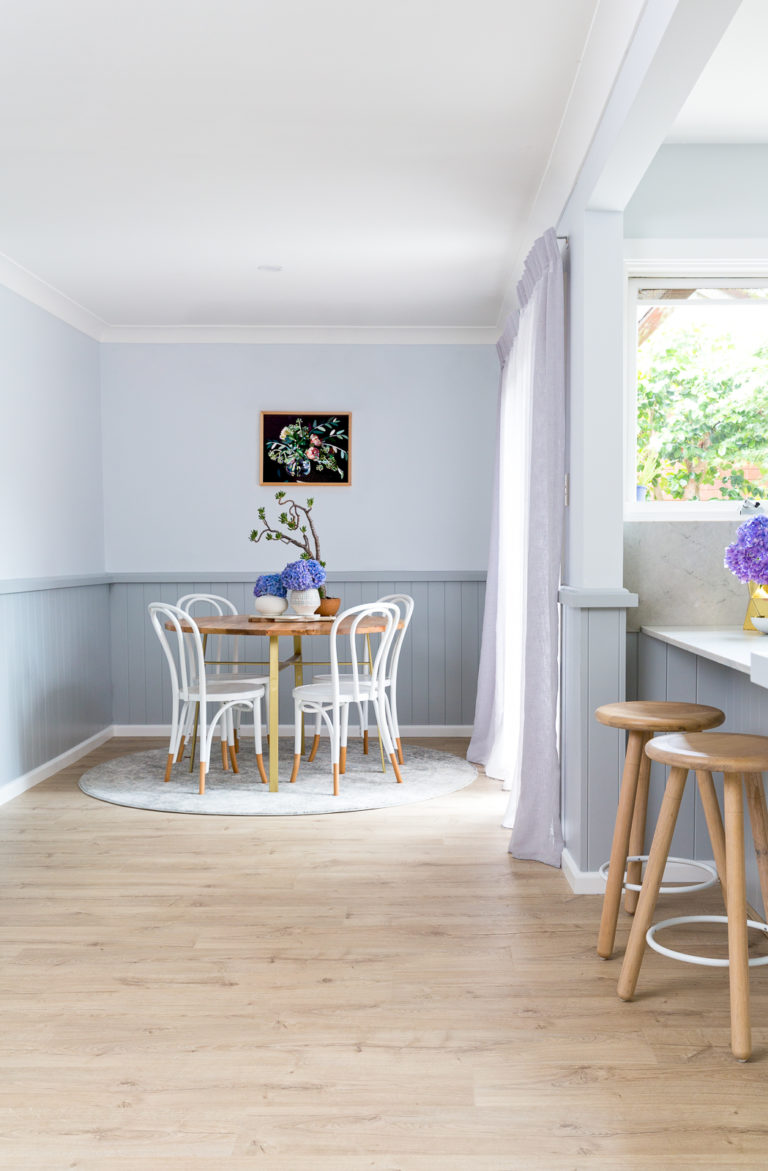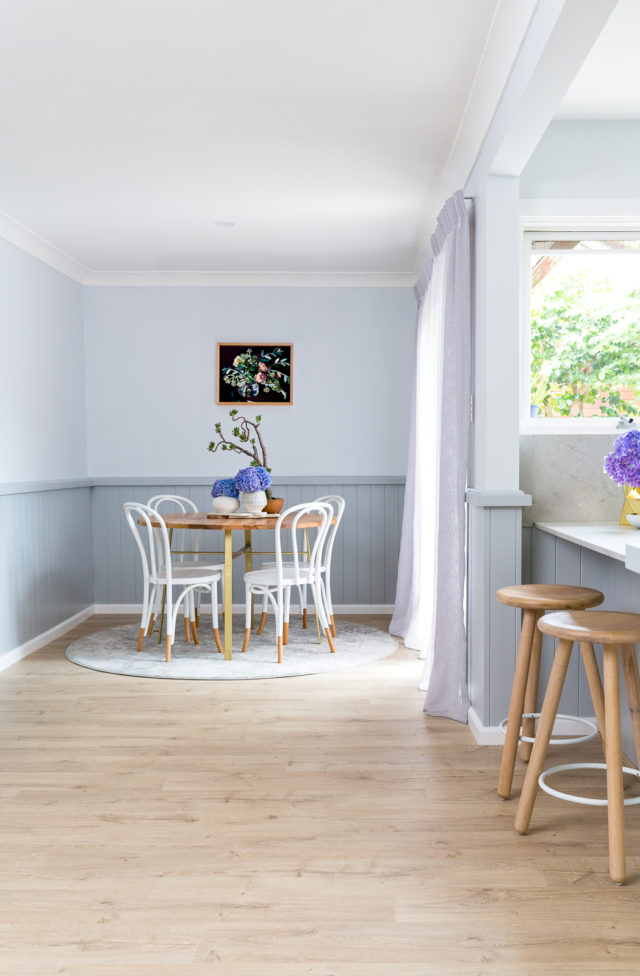 I always knew I wanted an engineered floor rather than solid timber for practical reasons: easy to clean and water and scratch resistant. Although I love real timber and it looks beautiful, it doesn't mix well with water and I knew I wanted this flooring in our kitchen (and potentially our future renovated bathrooms too). I also know, with a small and boisterous child riding trikes and goodness knows what else around the house, I couldn't be precious about our new floors so they needed to be able to cop a lot of wear (not to mention any potential dishwasher leaks, dropped drinks and toilet, well, accidents!).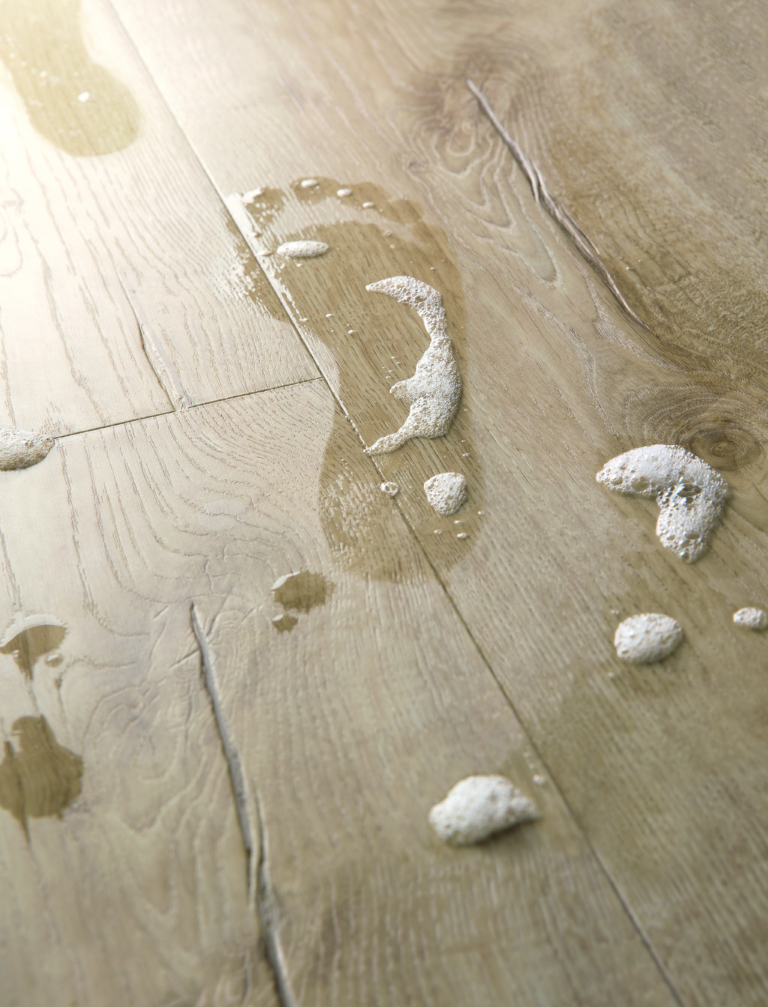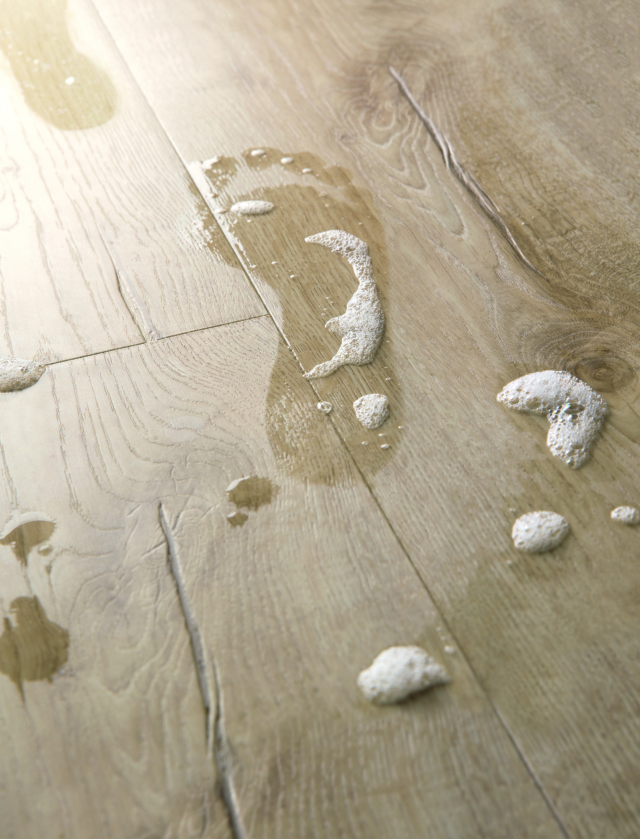 The next big decision was whether to go for premium vinyl plank (which seemed to be increasingly on my radar) or quality laminate. What's the difference you may ask? I'll try and explain it in layman's terms!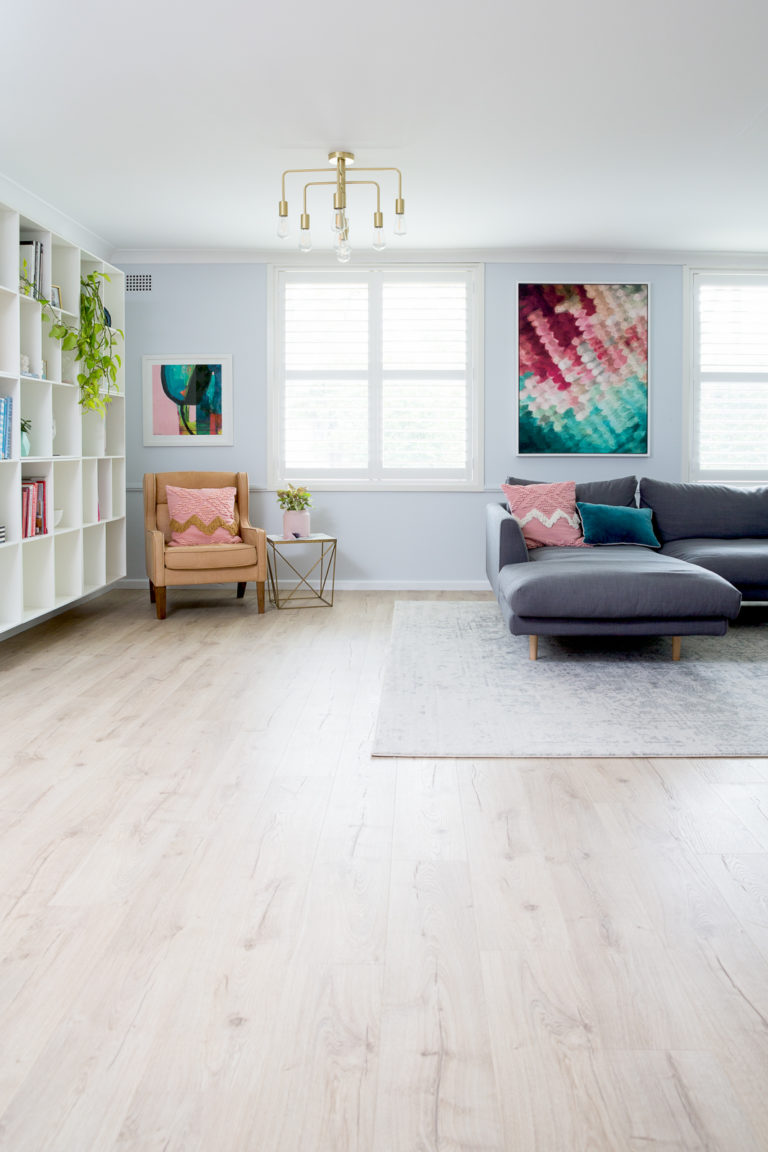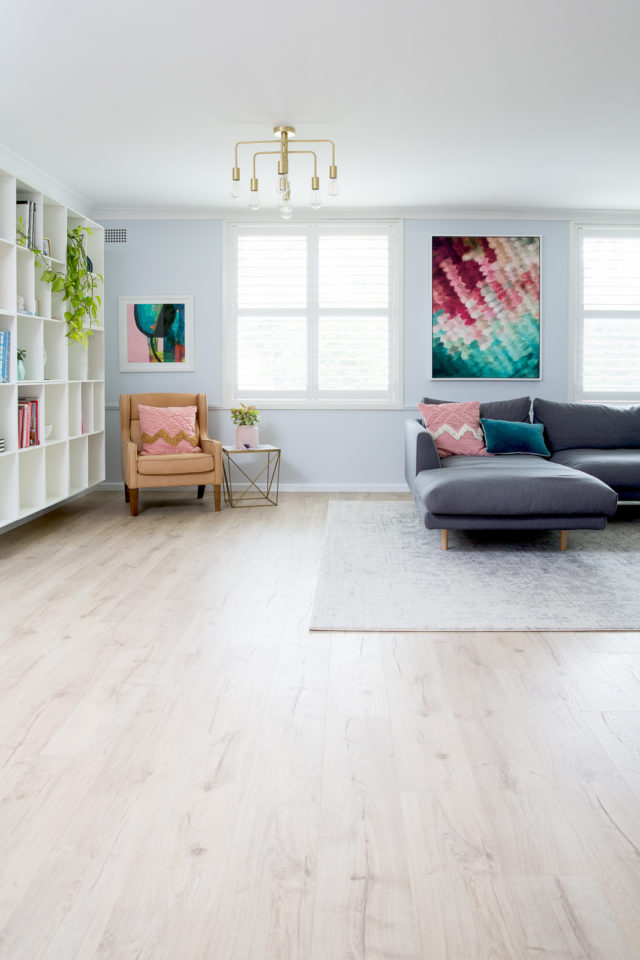 From a look perspective, there is not a huge difference and if you're comparing quality examples of each, you may not find one. You'll also find lots of design and colour options which convincingly resemble real timber. Both are easy to clean (yay!). On price, there's not a big difference between good quality versions of both.
Laminate is typically more scratch-resistant and made from HFD or high-density fiberboard (made up of recycled hardwood, which for obvious reasons, doesn't tend to be waterproof). Vinyl is a flexible, waterproof material. However, the new generation of quality laminate floors (like Quick-Step's Impressive Ultra which we chose, and their latest, Majestic) come with a waterproof surface and are therefore suitable for use even in bathrooms.
Laminate is harder and noisier to walk on, but with the right underlay, you get a quieter and more cushioned feel. And you may prefer a harder feel underfoot, more like the real thing.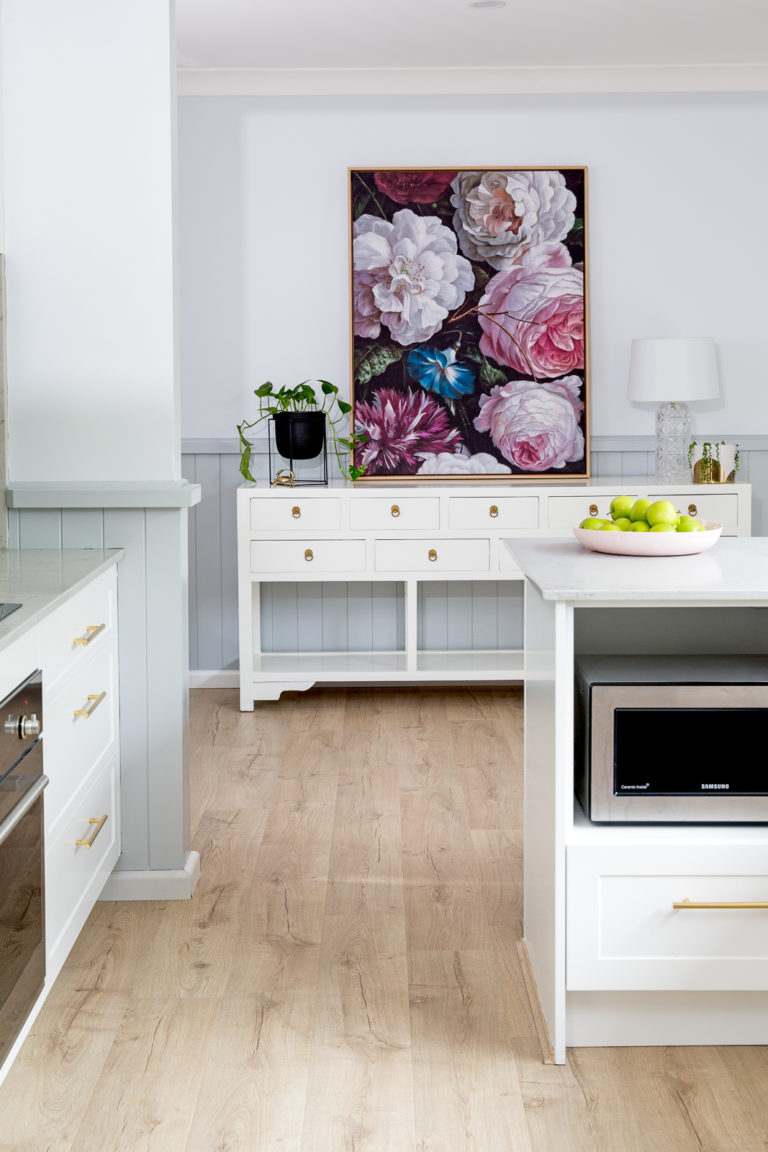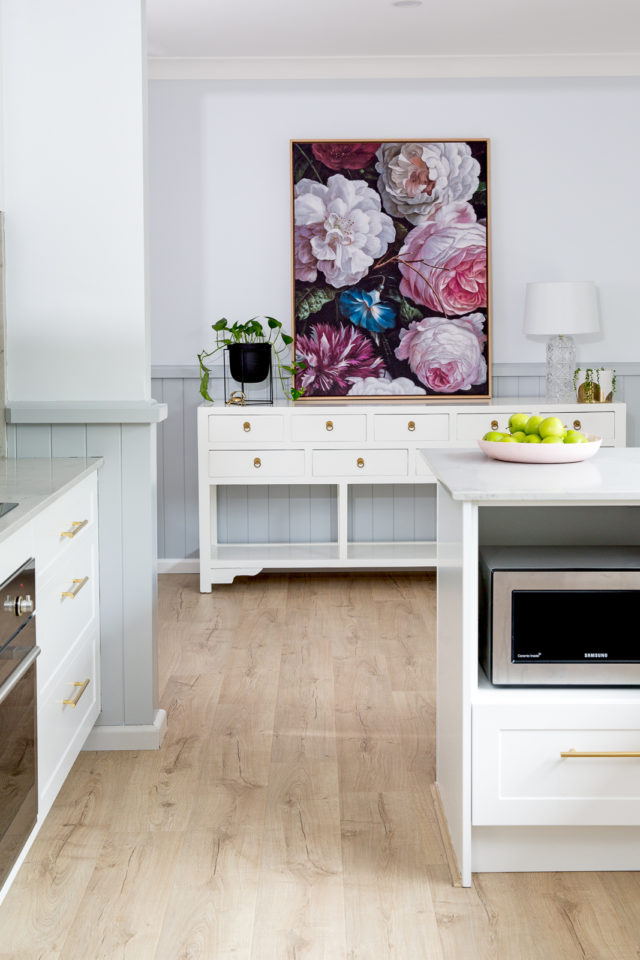 Impressive Ultra floors are extra durable and have a superior authentic colour, design and structure – including a super realistic bevel that mimics a genuine timber floor finish.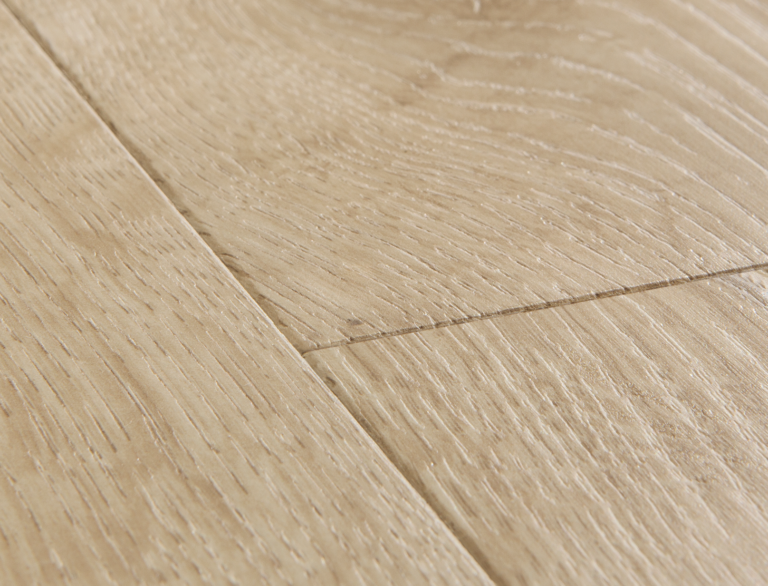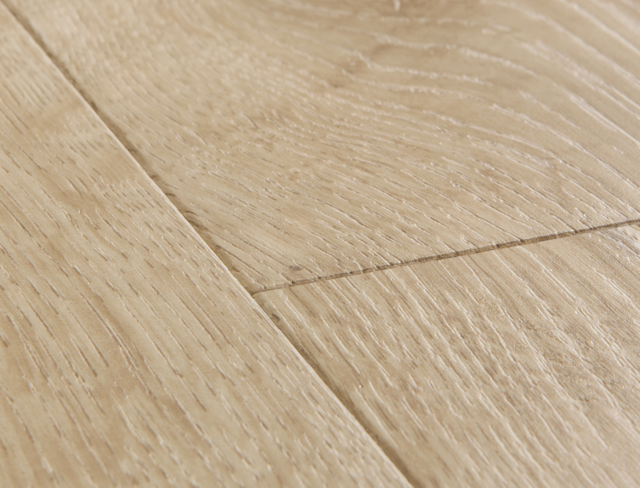 For me, a lot of the choice came down to aesthetics, as well as quality and brand confidence. I am across all the major flooring brands and suppliers as part of my job and had always heard great things about Quick-Step and been impressed with their innovation. I also loved the samples I saw in showrooms and was hugely reassured by the 25-year guarantee. There is no way I'm going to live in this house that long, but it's great to know the floors are covered for that period, as well as 10 years for water resistance.
I borrowed multiple samples from the local showroom and I'd advise you to do the same as they'll look really different under normal residential lighting and in natural light, as well as in different parts of your home. At the end of the day, the look of Impressive Ultra in Classic Oak Beige was just perfect for us. I had no hesitation in picking it, even though it is a really big decision and one you don't want to get wrong and regret later!
On that note, all flooring is not created equal, and having had other brands' samples in my home for comparison, I would just say that this in one area in your home where you should spend as much as you can afford. Having floors laid is a major hassle. You have to move everything and there's a certain amount of upheaval. It's also an investment, and you really don't want to have to make it twice if you buy something which doesn't wear well. And nothing gets wear and tear like floors!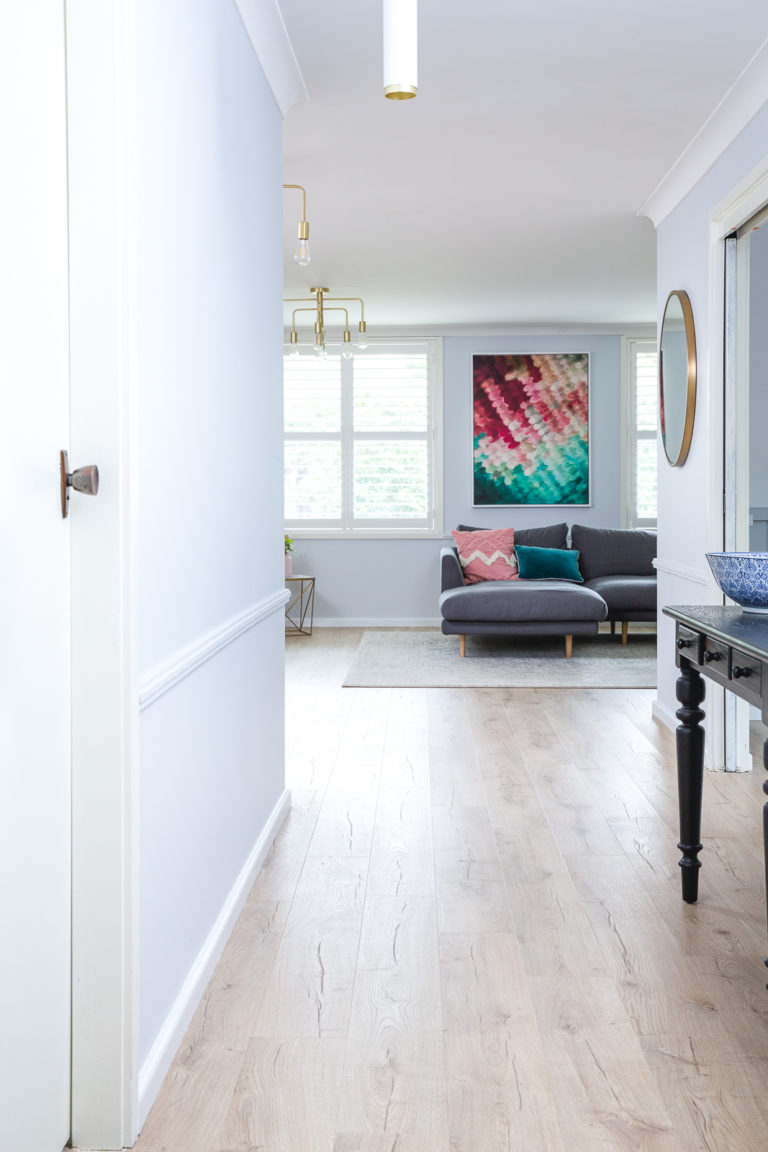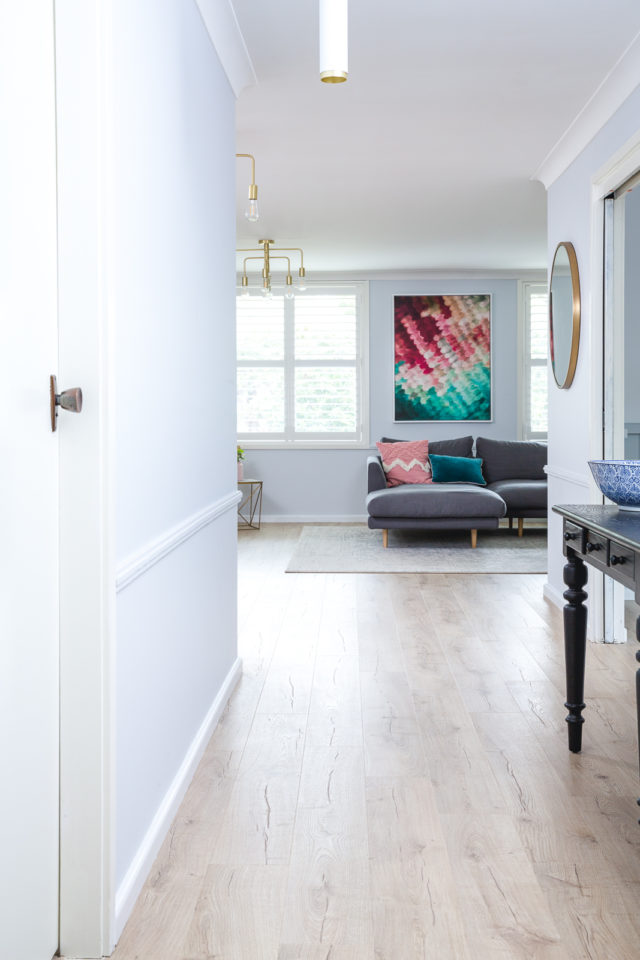 We absolutely wanted something light to brighten up our home, which doesn't have great natural light everywhere. We did consider Quick-Step's Majestic product too, which has the same waterproof qualities and some amazing designs, but we felt the extra-long planks were just too long for some of the smaller rooms in our place.
Although you can DIY the click system, we fully admit we are not handy, and because our subfloor needed a lot of levelling, we used the professionals recommended by Floating Floors Direct in Hornsby. Owner Bill Grogan was also great for expert advice, with many years' experience, and he helped us decide Majestic wouldn't work for us.
We are over the moon with our floors! I mean, just look at these picture! The floors and the kitchen have changed our home so much and I'm still pinching myself it's the same "Nanna house" to be honest! Months of trike-riding later and it's as good as new.
If you have any other questions about choosing your floor, please write them in the comments and I'll try and help!
For more information about Quick-Step and to find your nearest stockist.
Photography by Jacqui Turk