After the runaway success of her two rug collections, Designer Rugs presents the first Axminster carpet collection from Oscar winner Catherine Martin – Majorelle. An eclectic collection of premium carpet designs, Majorelle is inspired by her love of tropical flora and fauna whilst drawing on influences from Middle Eastern design.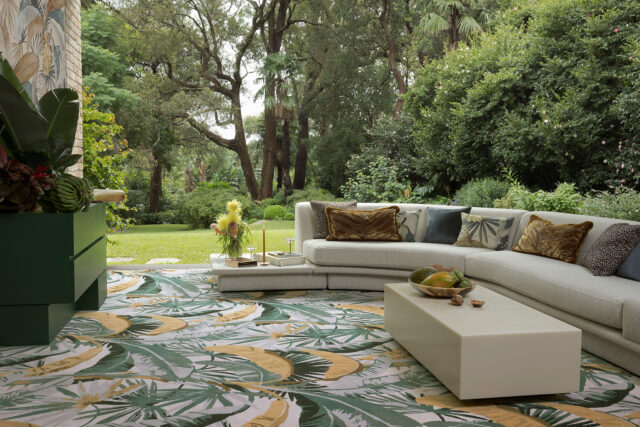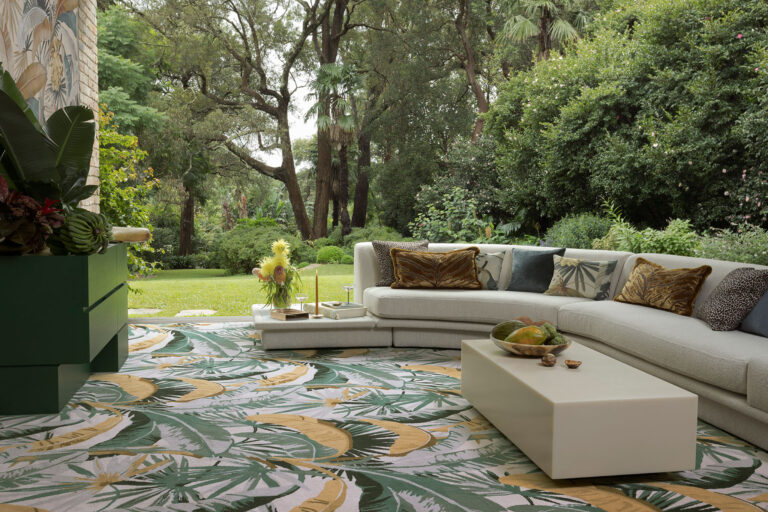 The film, stage and interior designer with four Oscars, five BAFTAs and a Tony Award to her name, is famously married to Australian film director Baz Luhrmann. To the millions around the world who have seen the movies, Catherine is known as the woman who made Nicole Kidman resplendent in red in the costumes for Moulin Rouge!; for making us want to shimmy our way in beaded dresses through the lavish party scenes in The Great Gatsby; and most recently for the visually resplendent biopic Elvis.
This latest Axminster collection references Jardin Majorelle, Yves Saint Laurent's enchanting retreat designed by living legend Jacques Grange in Marrakesh, famed for its sophisticated and exotic interior, brilliant blue exterior and magnificent gardens. The collection also pays homage to Catherine's French heritage and love affair with French culture, design and interior architecture. Photographed in partnership with long-time collaborator, textile brand Mokum, these designs embrace a maximalist approach to interiors and create a sea of bold pattern underfoot.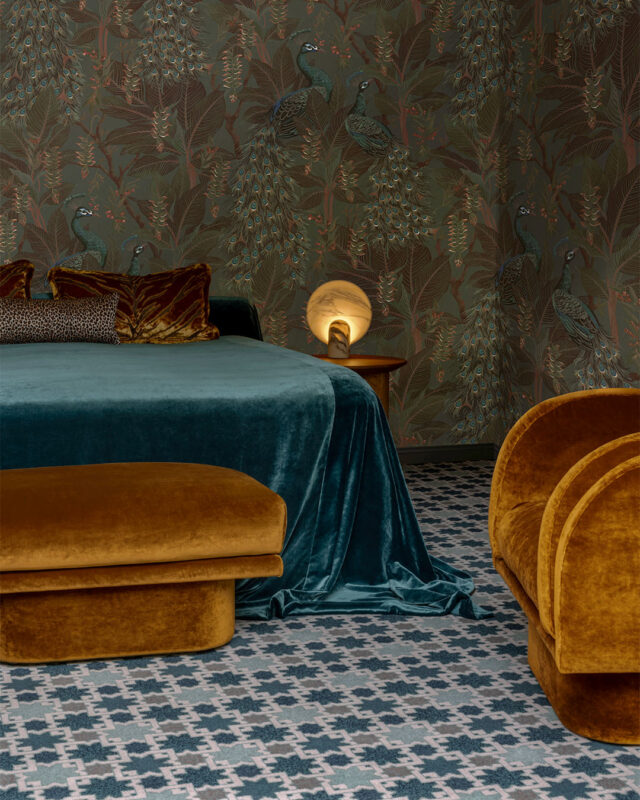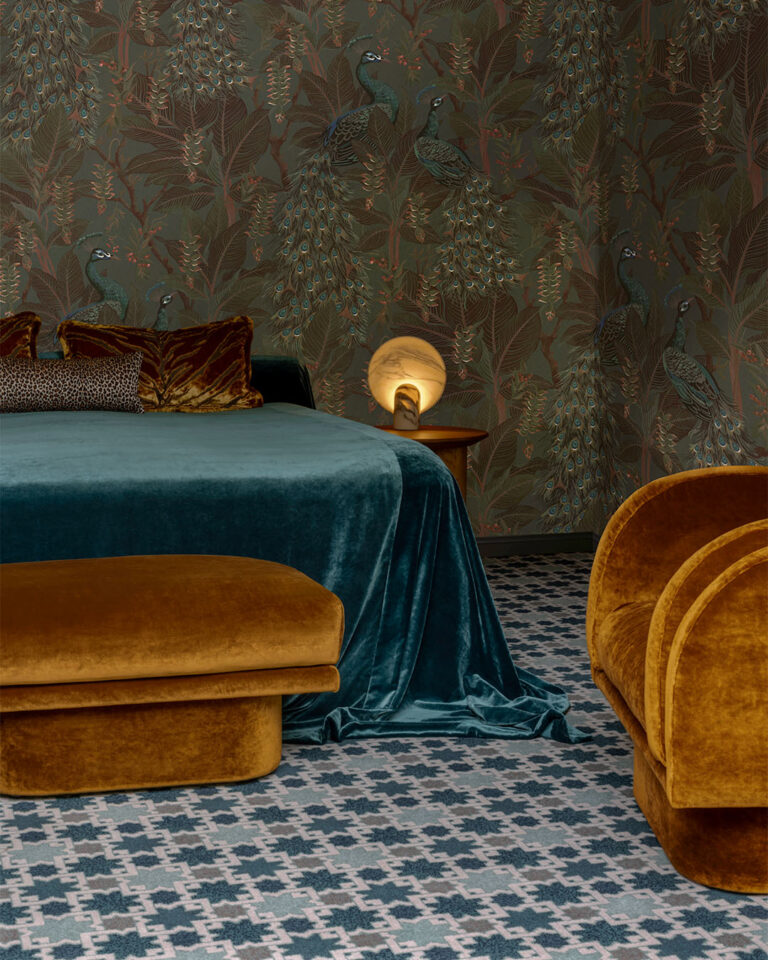 "Celebrating my love of mixing discordant textures and patterns into extravagantly contrasting but nevertheless visually enticing combinations, I seek, in this collection, to find a style where being baroque is elegant and modern," says Catherine. "Marrying animal print and embellished tropical designs and an exuberantly luxurious palette, this is a collection that is meant to be both glamorous and playful."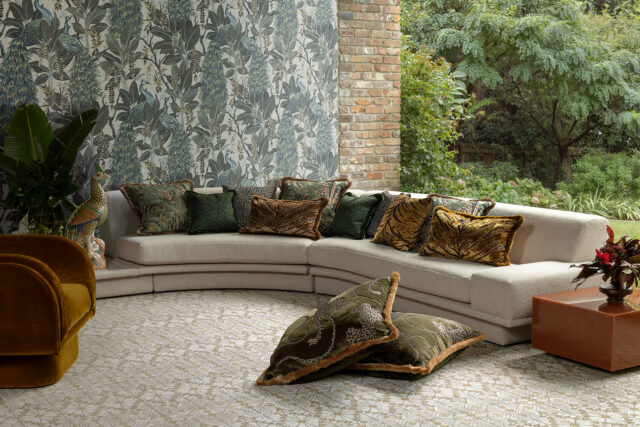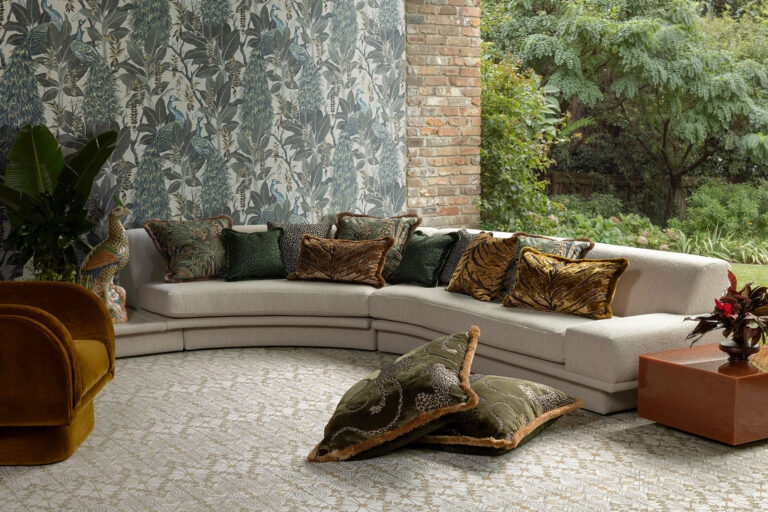 Embracing the capabilities of Designer Rugs' in-house design and production teams, this collection also extends the potential for the customer with the possibility of customisation in pattern repeat, colour ways and scaling.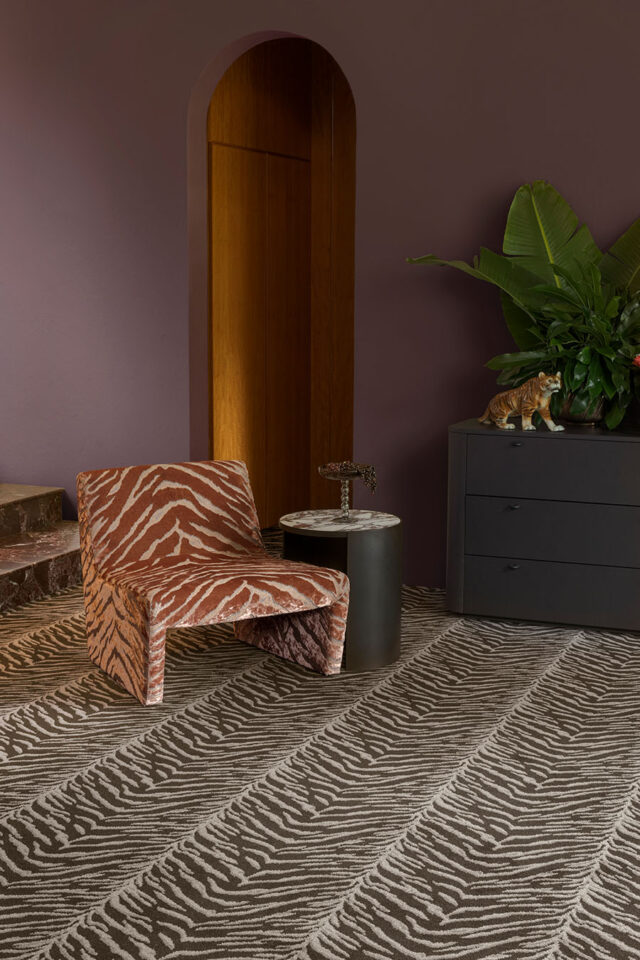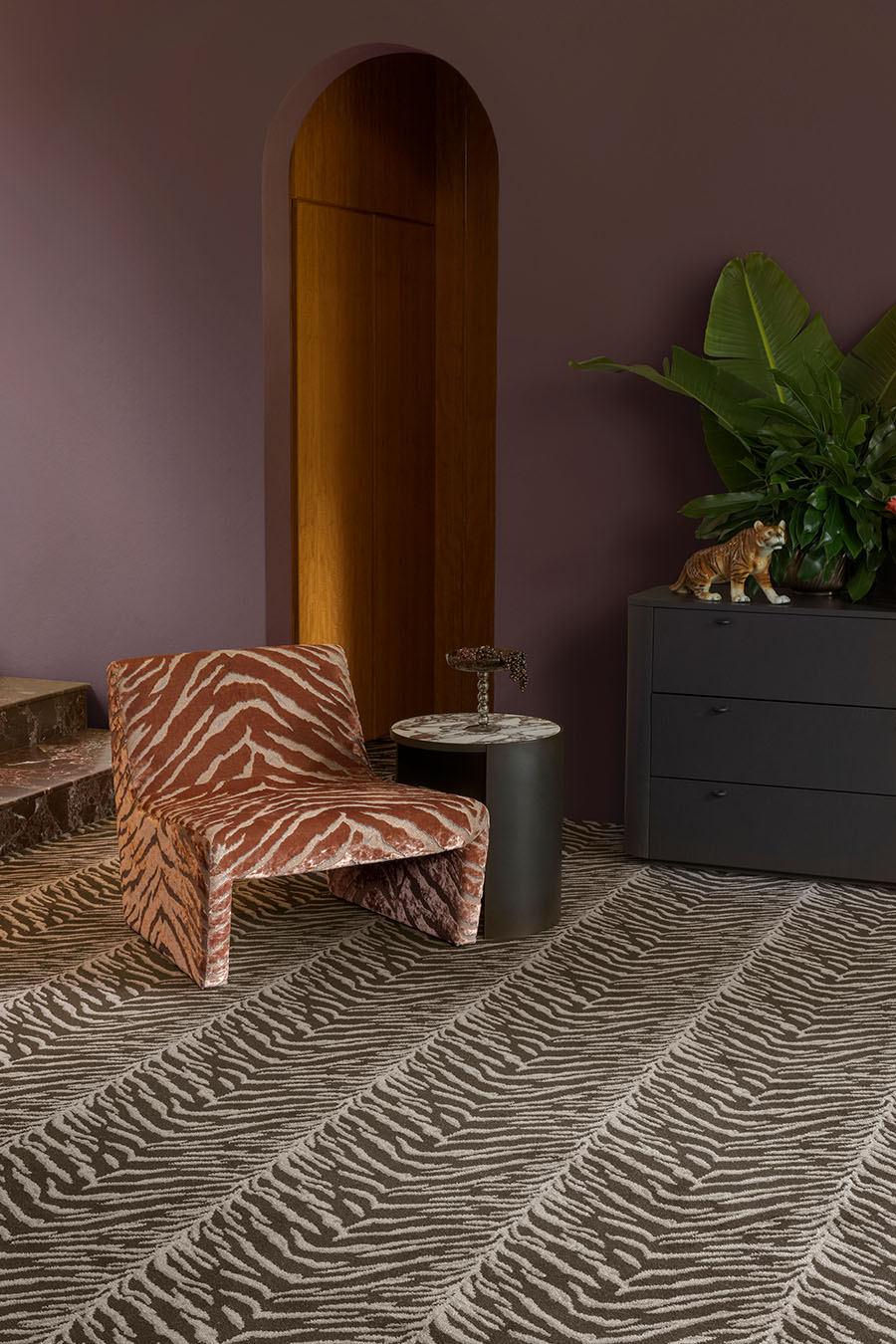 "Creating unique designs for Axminster carpet is a natural progression for us as a luxury rug brand – the flexibility of design and colour, and the renowned high quality of this type of carpet production has made it a very successful venture," says managing director Yosi Tal.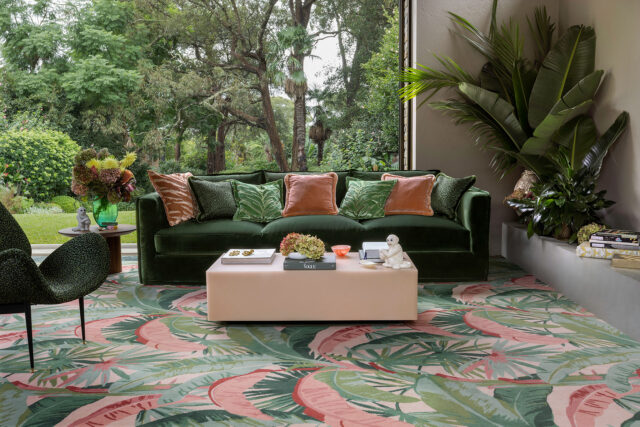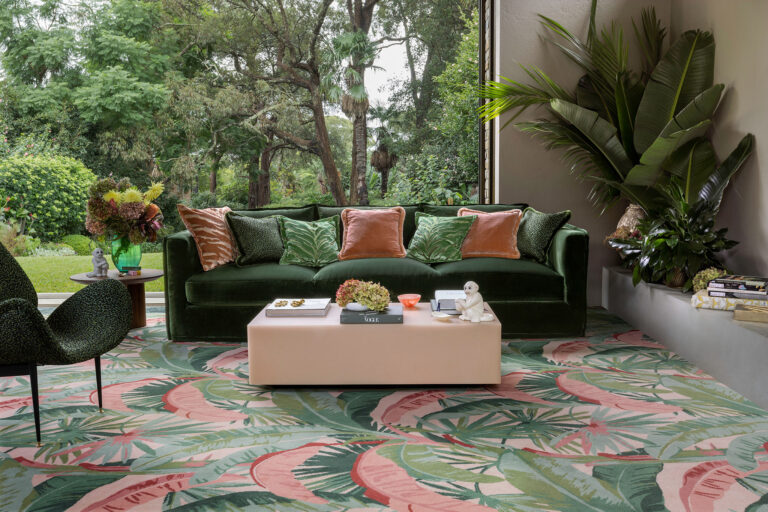 Consisting of five striking designs, the collection is made in a durable wool and nylon blend, and would be equally at home in a federation style home as an opulent hotel, and everything in between.