I am obsessed with marble. You could call me a marble freak. It's just gorgeous, right? Nature can do no wrong, but it did really REALLY well with marble. Trouble is, it isn't always the most practical choice and certainly not the cheapest. Which is why Caesarstone's interpretation of the famous Calacatta marble, Calacatta Nuvo, is bound to be a hit.
They've been talking about it for months but it's finally available, and the opportunities for both kitchens and bathrooms (where real marble isn't always a smart choice) are endless. "The response we received from designers from many of our global markets was exceptional," says general manager marketing for Australia, Andrew Dixon. "Calacatta Nuvo is proving to be perhaps our most anticipated new design ever. Like several recent marble-inspired designs, we take inspiration from natural marble products, but go on to create something relevant to many markets and unique to Caesarstone."
Calacatta Nuvo works beautifully with a range of complimentary materials including crisp, modern white cabinets, stainless steel and simple wood grains. Likewise, it brings the classic luxurious marble look to both transitional and traditional kitchens and bathrooms with its polished gloss surface.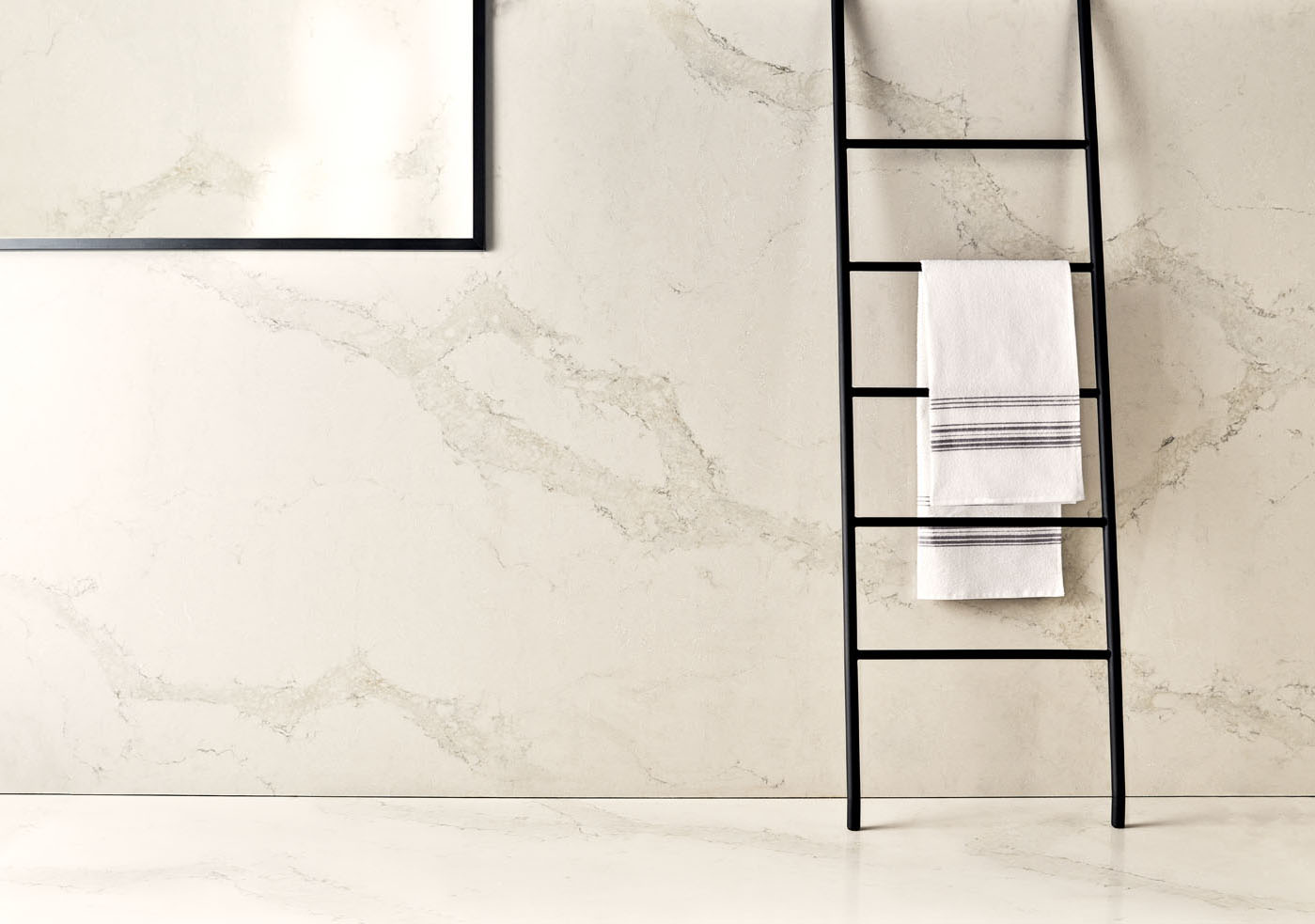 I was present at its first showing to global consumers and designers at the recent Milan design week, where Caesarstone exhibited a major installation designed by London-based Raw Edges. The 18-metre long kitchen 'island' demonstrated the subtle strength and impact that the large vein structure can give the overall look and feel of the kitchen. I thought it was very impressive.
"Whilst kitchens and especially islands, are certainly the main area of application, we are seeing significant interest from designers considering selection for commercial uses in hotels, restaurants, bars and retail interiors where the ease of maintenance and high durability bring added benefits to the aesthetic impact," Andrew adds. "In addition, Caesarstone's low porosity makes it extremely well suited to bathroom wall linings, bath surrounds and benchtop surfaces."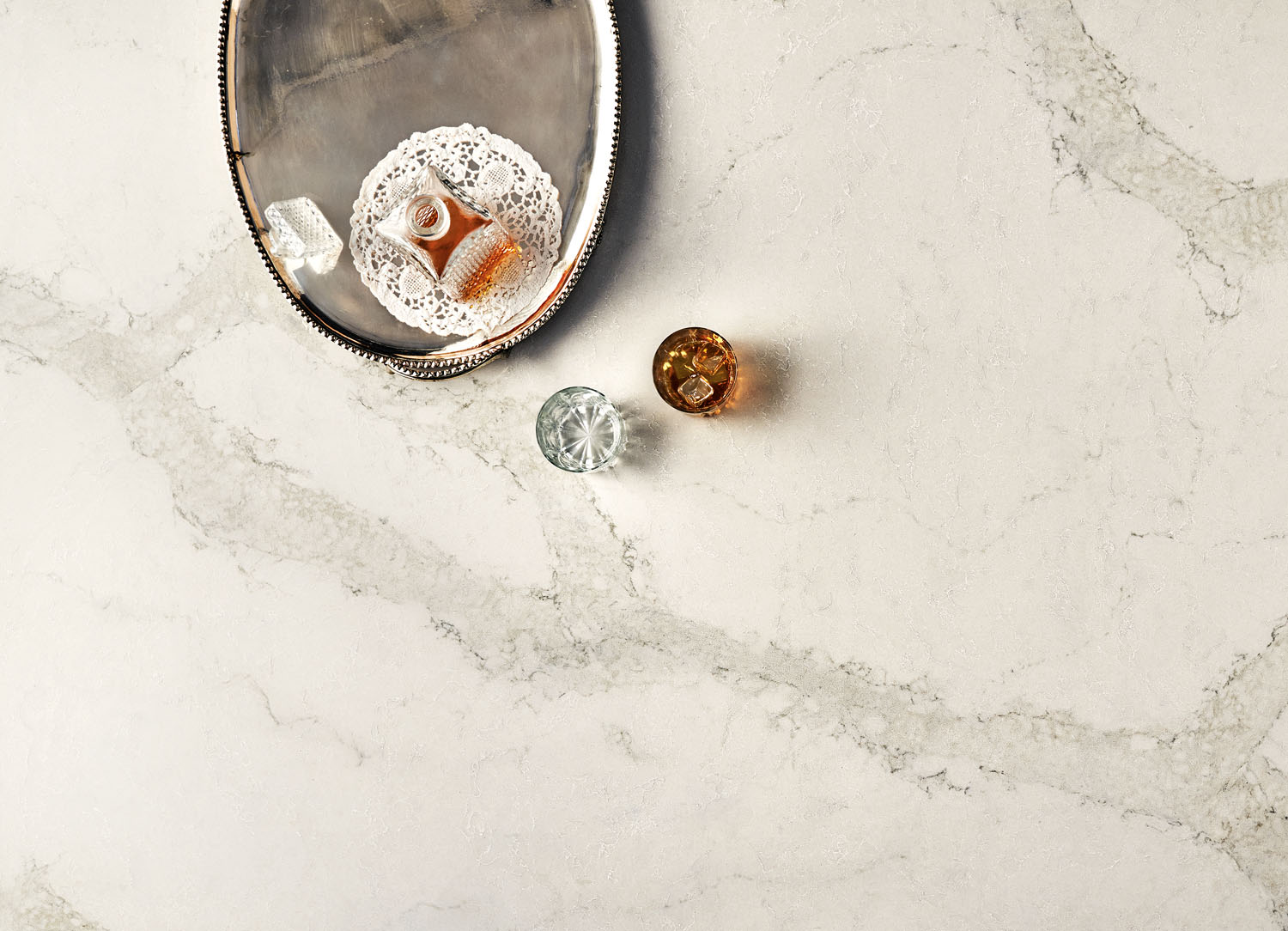 Given the large‐scale design, Caesarstone recommend viewing large panels of Calacatta Nuvo during the selection process and to that end all Caesarstone showrooms across Australia have full panels on display. Calacatta Nuvo sells at a higher price than other designs in the marble-inspired supernatural range.
Established in 1987, Caesarstone pioneered the original quartz surface. Caesarstone surfaces consist of up to 93% quartz. Applications include kitchen bench tops, bathroom vanities, flooring, wall panelling, furniture and more.