With its rough sawn hardwood beams, plywood ceilings and exposed brickwork it's difficult to believe that this stunning home is a new build. Located on a working cattle station in the Byron Bay hinterland, with a two-pavilion design inspired by Australian wool sheds, the home was originally conceived via a collaboration between the architect Angus Munro, of Marc and Co, and the property's owner, Tim Mundy.
The rugged, masculine interiors were designed by the talented team at The Designory and today, we're lucky enough to step inside and take a look.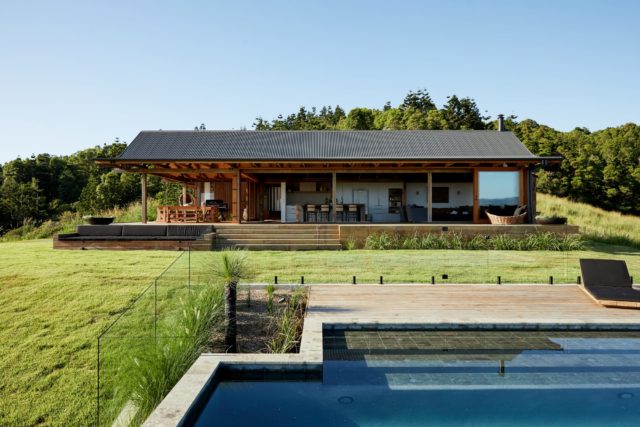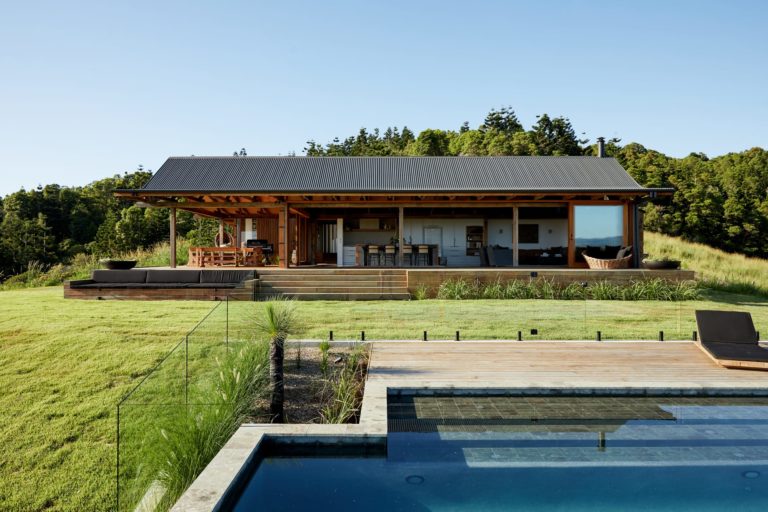 Nestled on 40 sprawling acres in the lush hinterland hillside, just 10-minutes from the centre of Byron Bay, Walker Farm feels opulent but very modern given its understated materials palette of timber, leather and stone. The landscape is arguably the most prominent feature of the property, and thus framing framing the views and capturing the light were paramount to the home's design.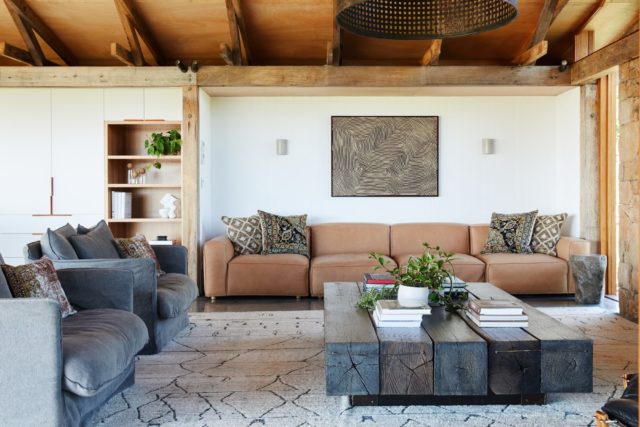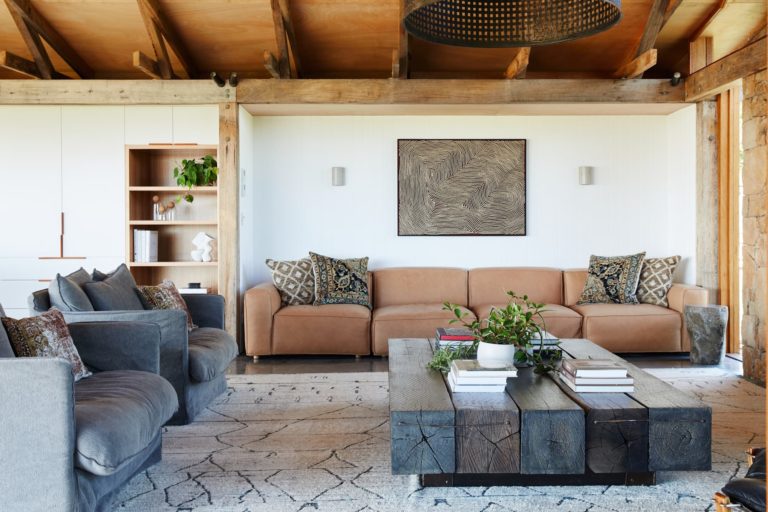 As mentioned, the home is comprised of two pavilions, yet both serve very clear purposes. One side houses the generously proportioned living, dining and kitchen spaces while the other contains a series of gorgeous bedrooms and bathrooms.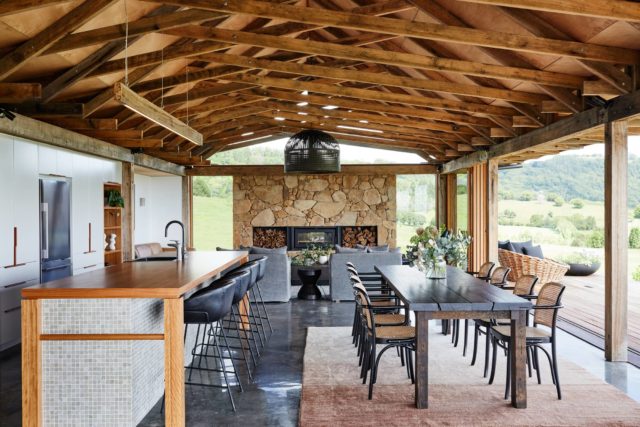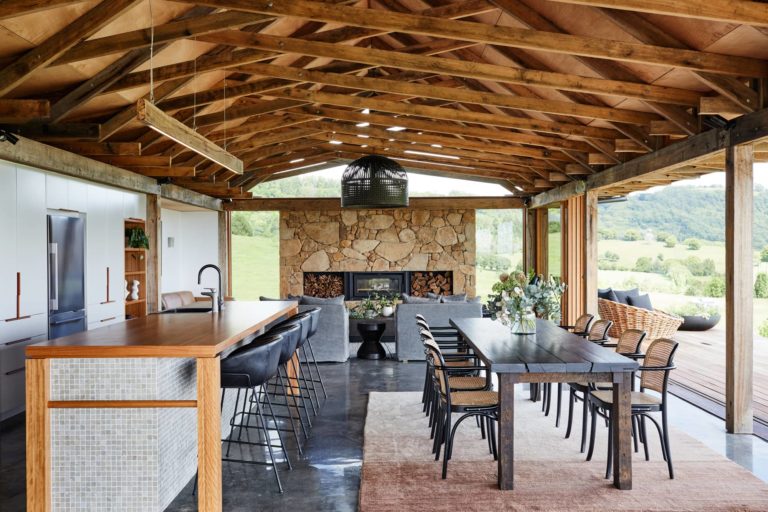 In the central living area, a dramatic cathedral ceiling competes for attention with a basalt stone-clad combustion fireplace; the result is pretty dramatic. The adjacent kitchen features high-end appliances alongside stone and timber bench tops and exposed timber integrated shelving gives the kitchen joinery a lived-in, decorative feel with plenty of room for personal touches.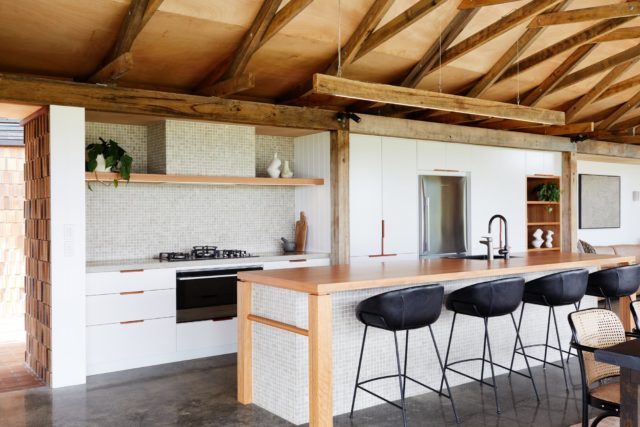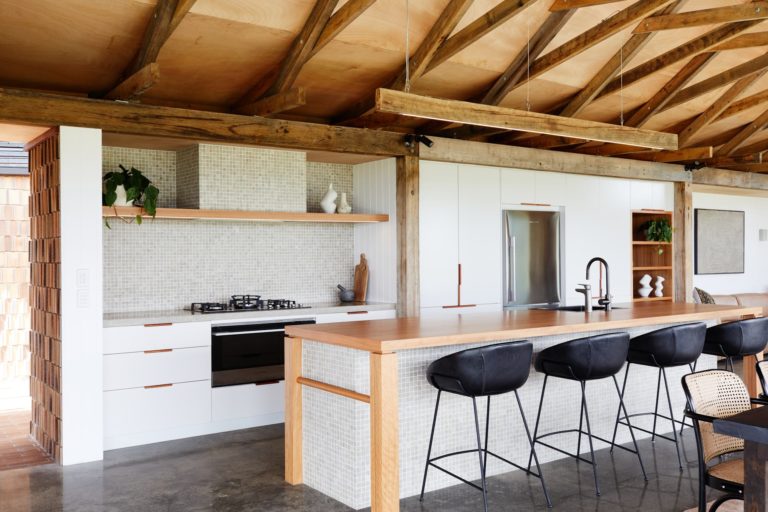 The bedroom pavilion houses a rumpus room and a stylish kids' room with built-in bunk; the space saving custom solution has become something of a Designory signature. There's a further two children's bedrooms and guest rooms in this wing along with a master suite too.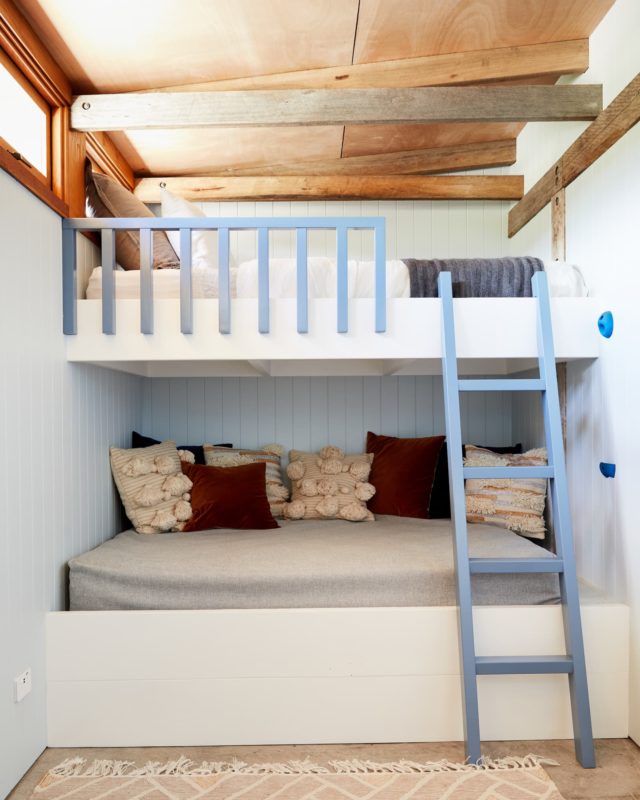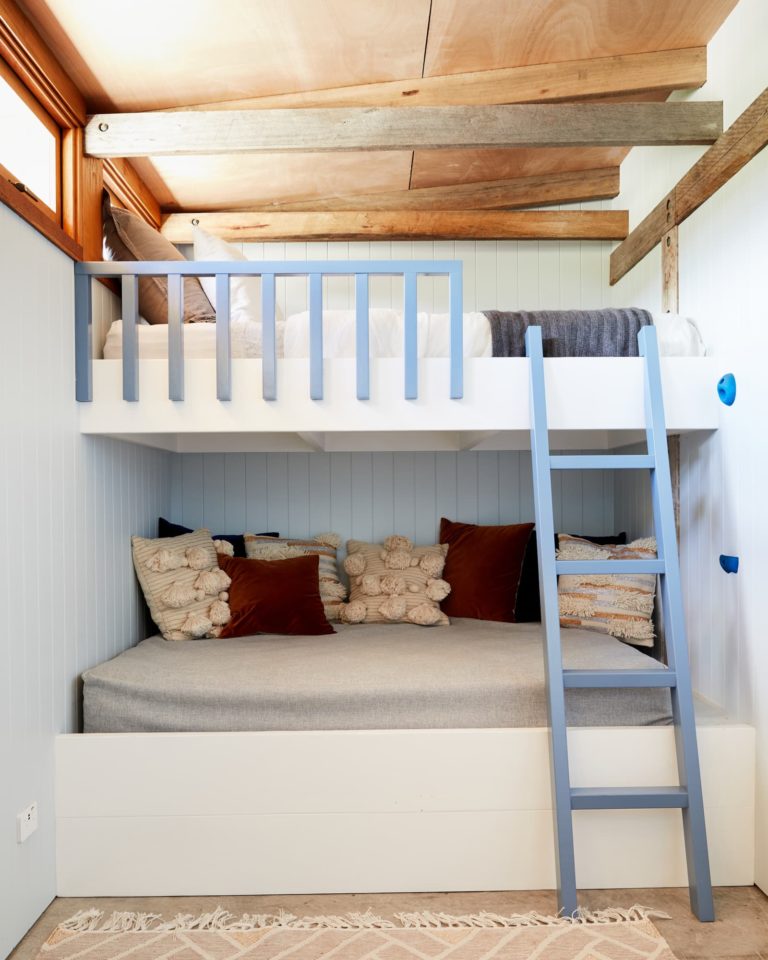 The large master suite is another highlight of the home. One end of the room features a huge leather clad wall that serves to ground the space, while injecting more of that glorious earthy texture. The nearby ensuite is clad in green andesite and while private, it enjoys views of the surrounding pine forest and farm below.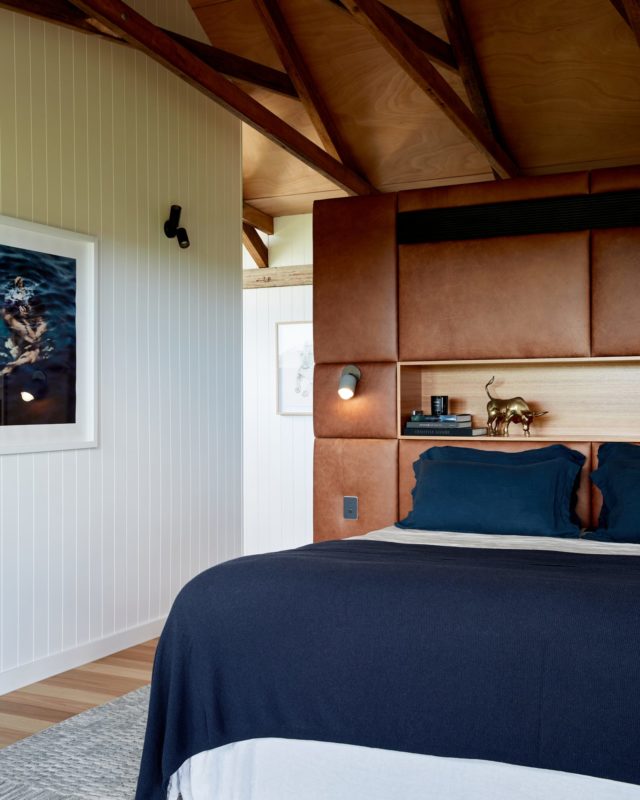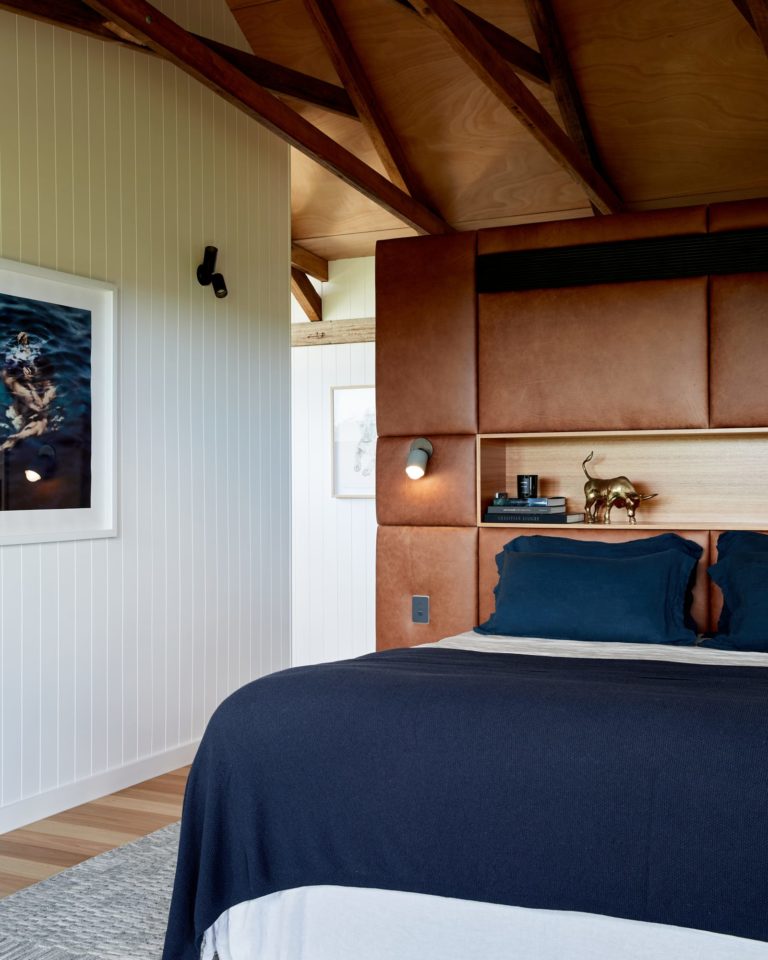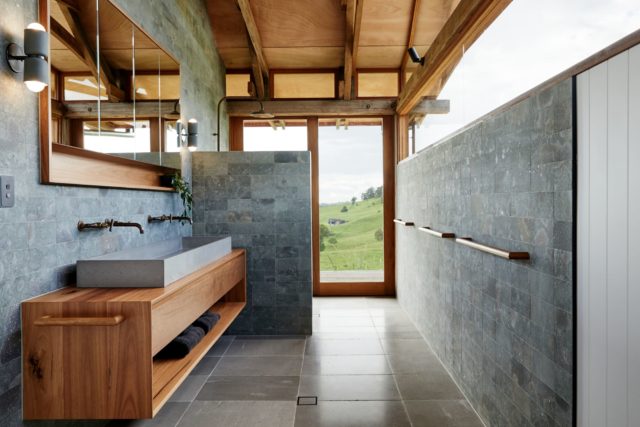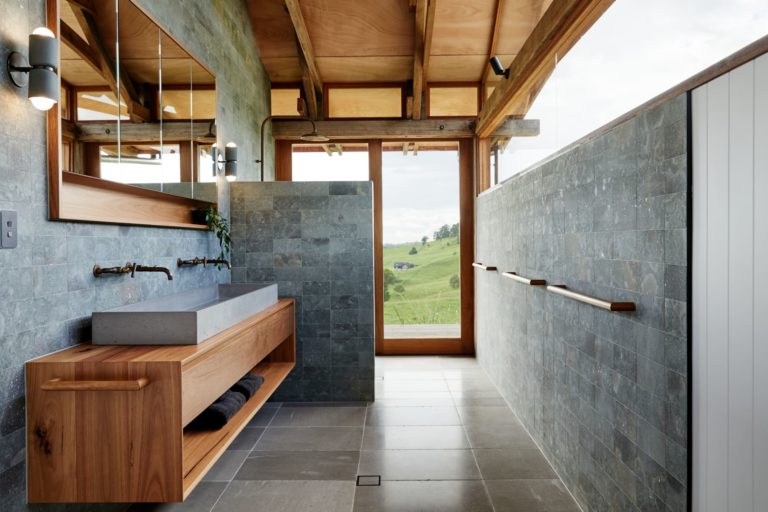 All of the bedrooms have been designed with the natural landscape in mind with layers of natural texture and nature images featuring prominently. The resulting spaces all feel distinct yet connected to one another, thanks to the organic materials palette that was inspired by the surrounding environment.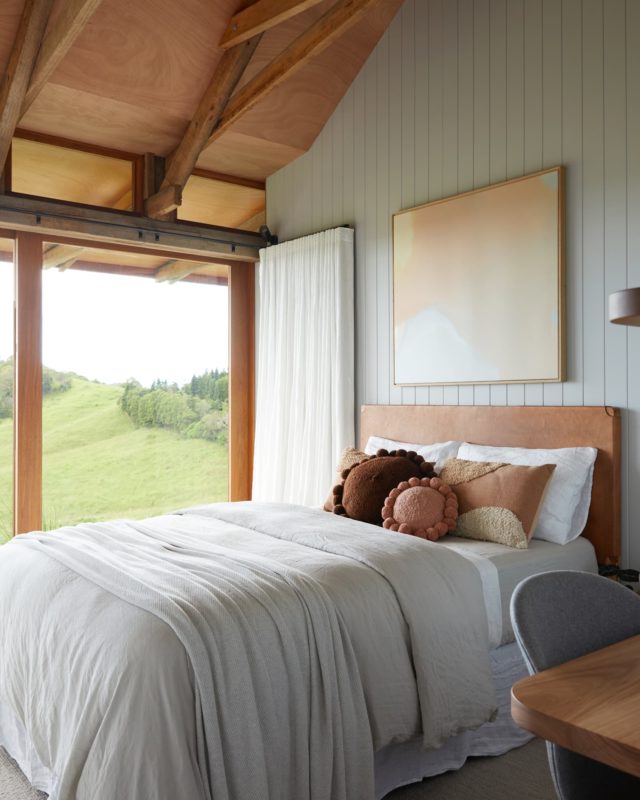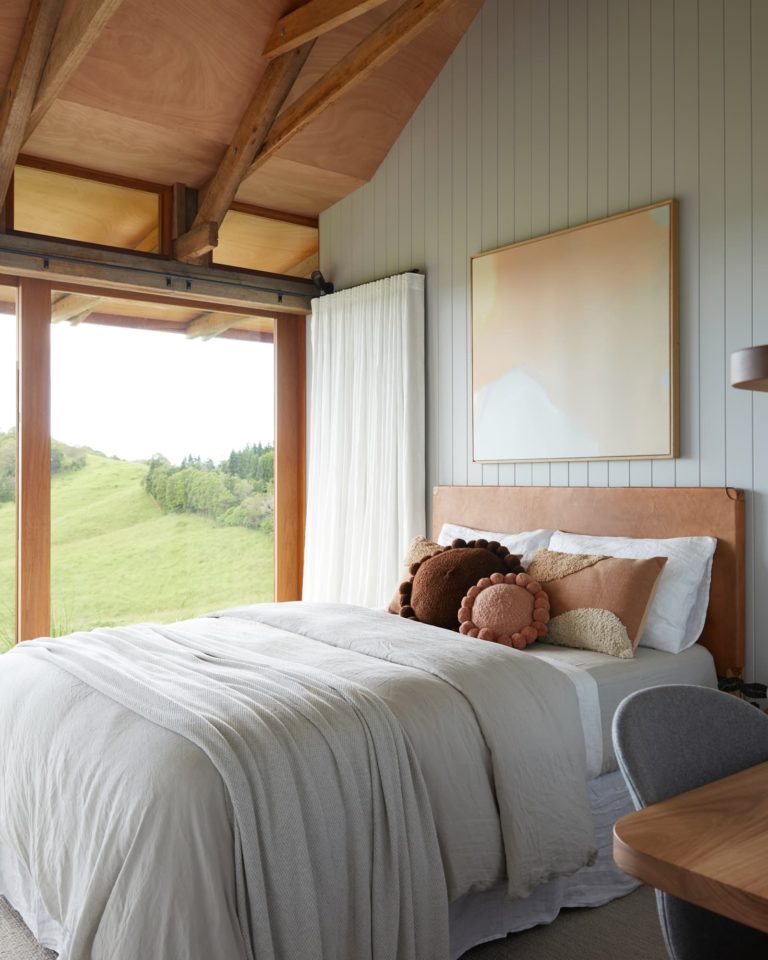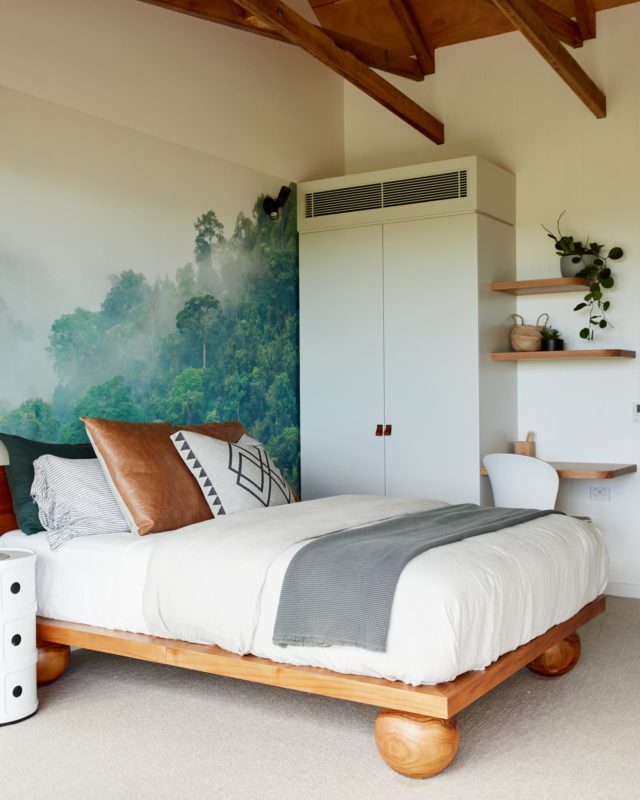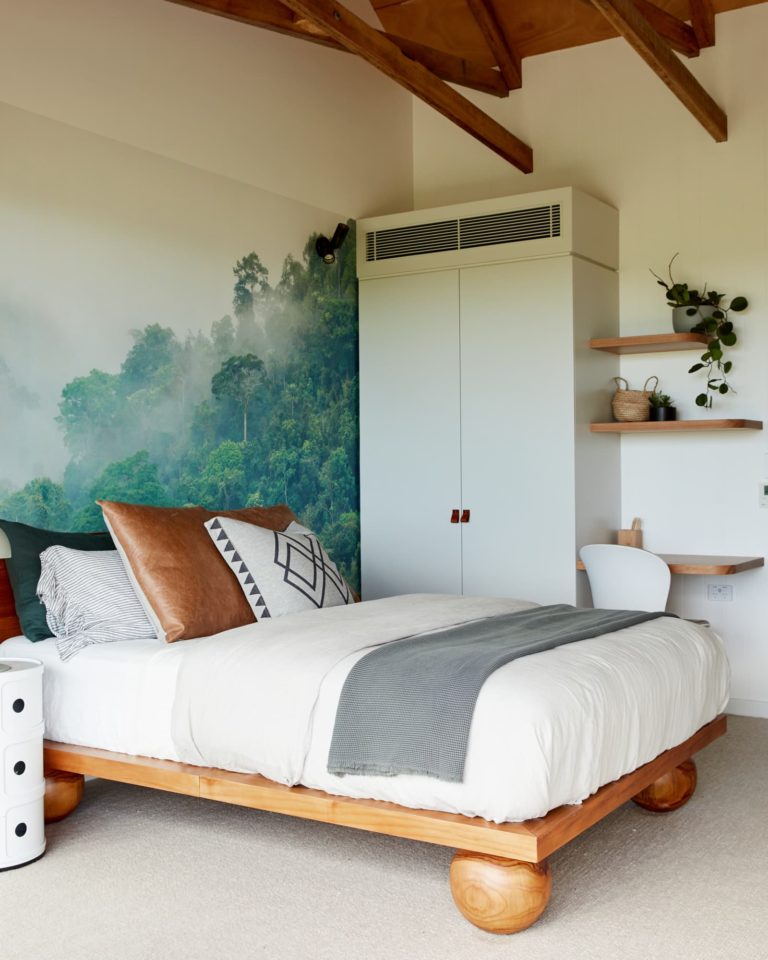 The outdoors features a communal firepit area and a stunning mineral enriched pool by Theralux. Substantial decks and integrated bench seats allow the beautifully bucolic view to take centre stage.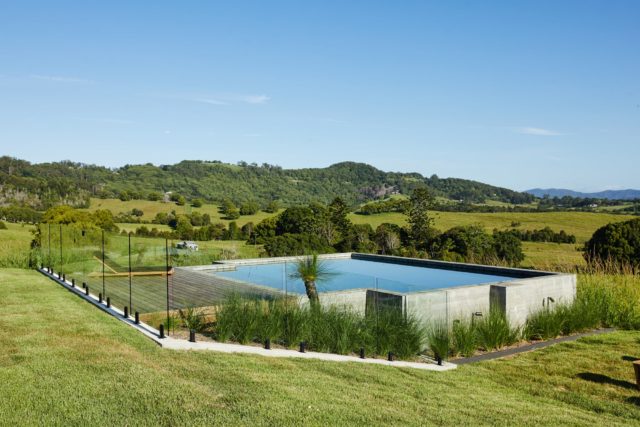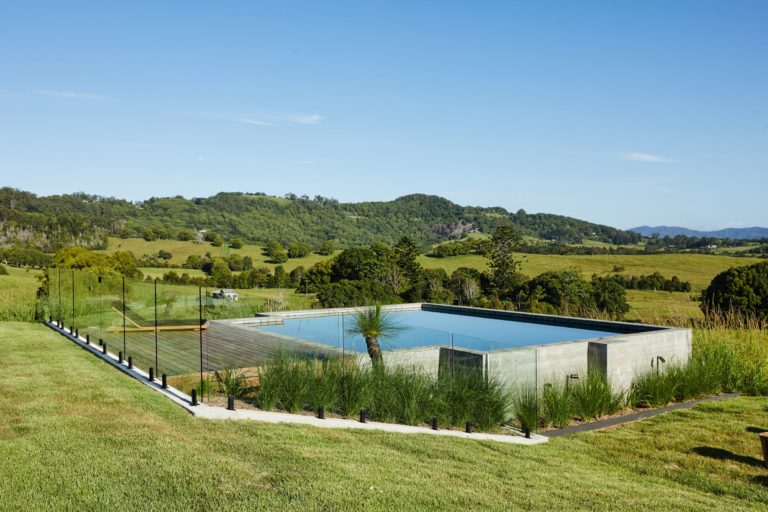 Photography: Jessie Prince
The Designory are sharing more details about the creation of Walker Farm on their Instagram from this week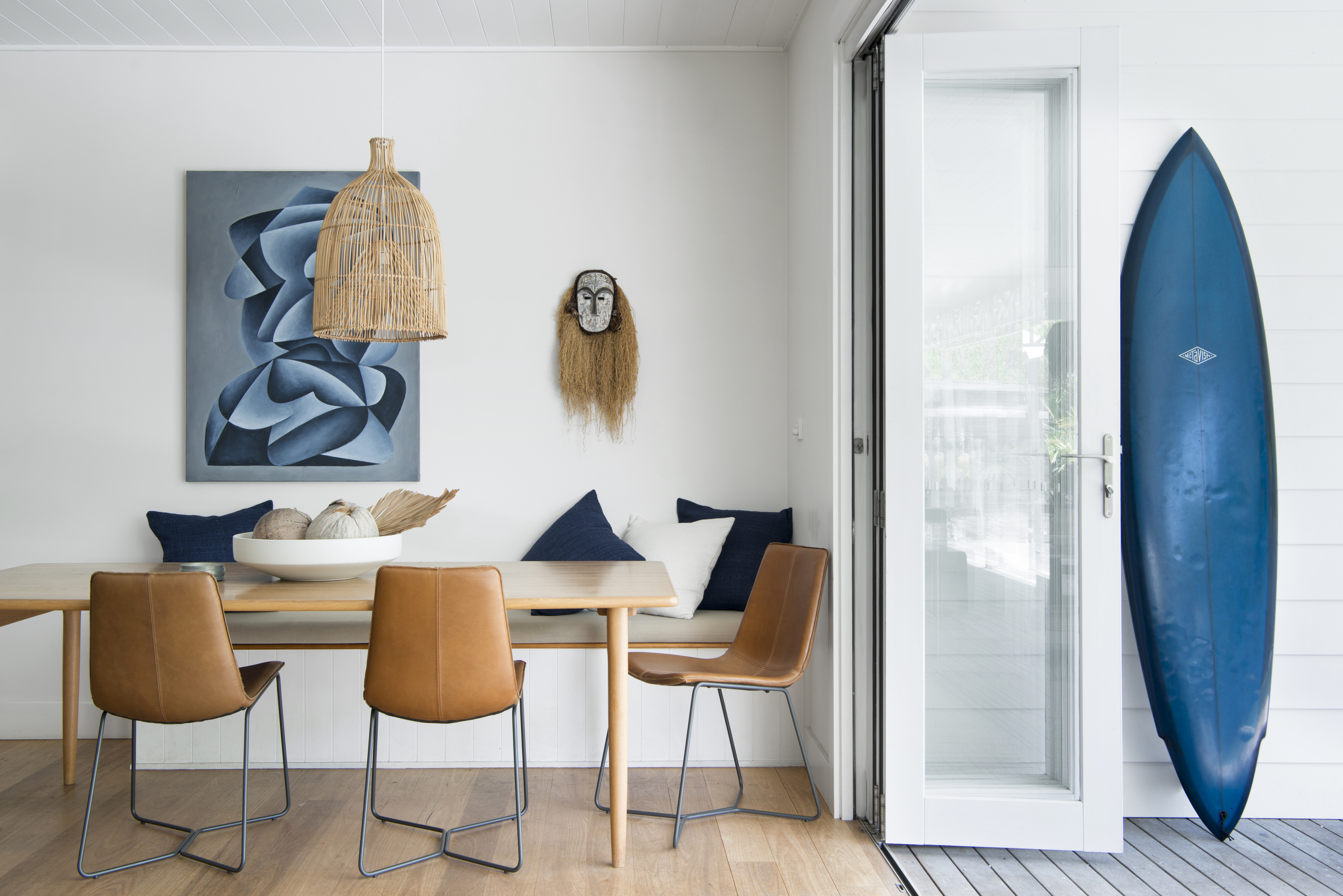 Jason Grant & west elm update The Atlantic Byron Bay
The stylish Byron Bay boutique hotel The Atlantic got the west elm via Jason Grant treatment recently when its communal spaces, and one of its best-loved rooms, was beautifully refreshed –…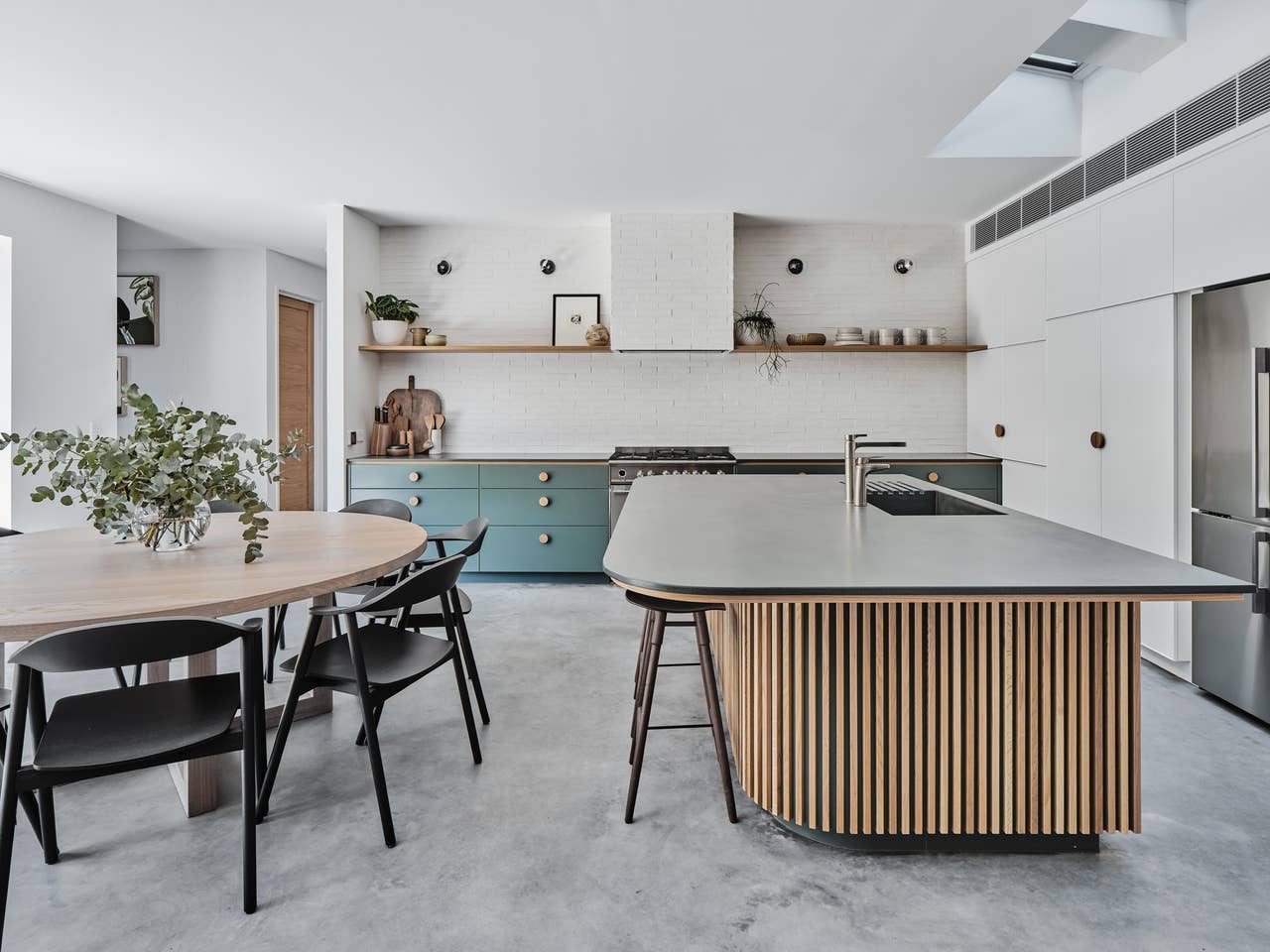 Green scheme: holiday home a lesson in luxe
The talented team from The Designory are back and this time they've created the ultimate holiday home; in Byron Bay no less! Inspired by the raw Aussie coastline, the five-bedroom, five-bathroom…