With the cost of renovating wet rooms ranging anywhere from $10,000 to $30,000, it's little wonder that people often delay the process or avoid it altogether. And while some people are handy on the tools, most of us must look to a professional when it comes to laying tiles, grout and replacing outdated cabinetry.
But one budget option worth considering is the always-evolving world of renovation paint, as demonstrated by the fabulous bathroom and laundry makeovers we're bringing to you today. Incredibly, both of them were carried out for just $700 each.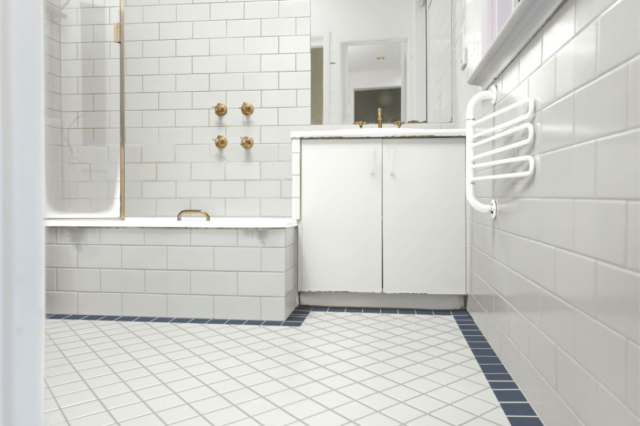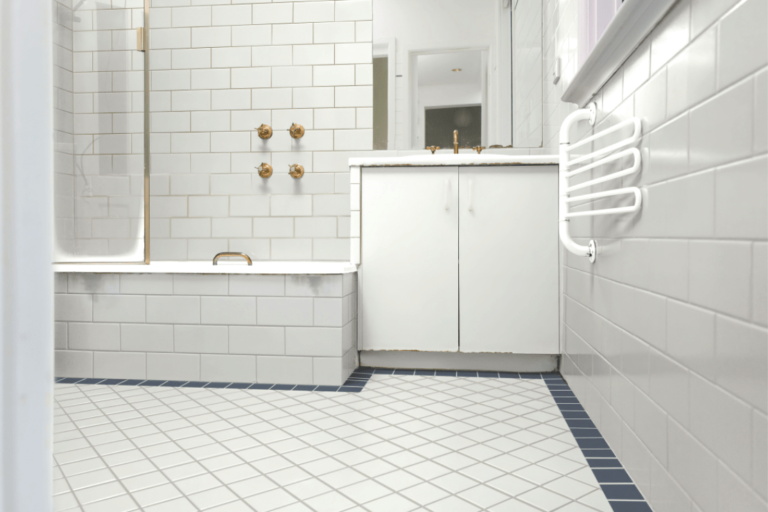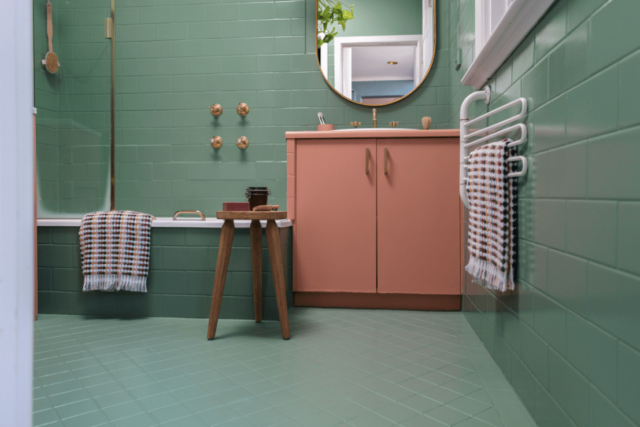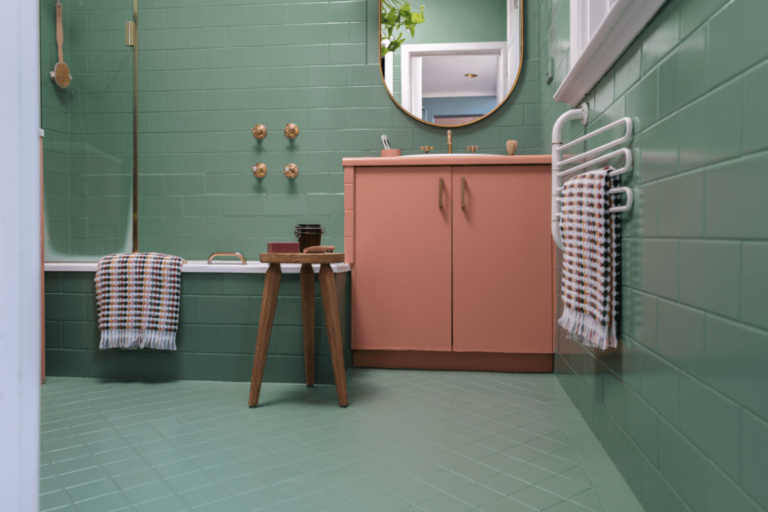 Created with the Dulux Renovation range, these wet rooms were updated for a fraction of the cost of engaging a professional. With a simple paint brush, paint roller or a spray gun application, the product can be used to refresh everything from tiled flooring and walls, plastic and vinyl cabinet doors, through to stone or laminate benchtops. There's even a nifty grout pen that will whiten stained and painted grout, meaning you can avoid re-grouting altogether.
As for this particular bathroom makeover, an all-white space was completely transformed with pastel paint colours and pops of timber for a gorgeous nature-inspired look. And it's a look endorsed by Dulux colour and communications manager Andrea Lucena-Orr. "Those looking for a little nod to decades past can try peach tone colours or pink neutrals like Dulux Vintage Beige on cabinetry and cupboards to draw the eye up and away," says Andrea.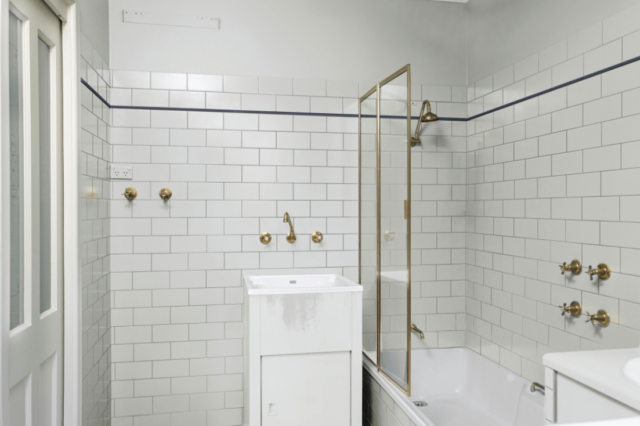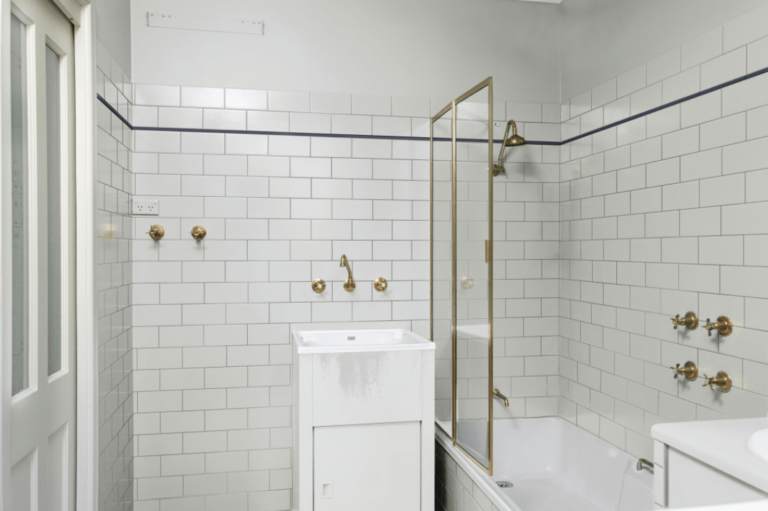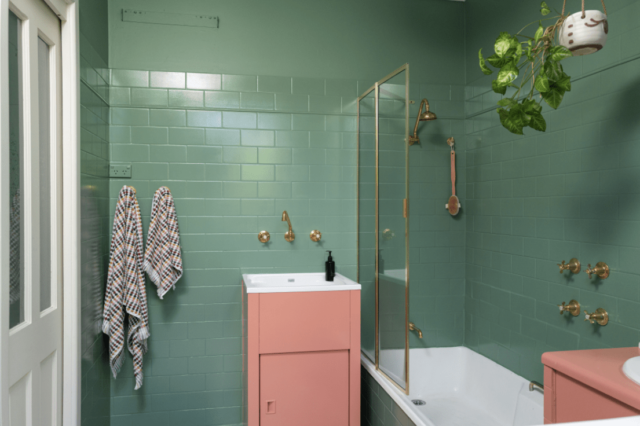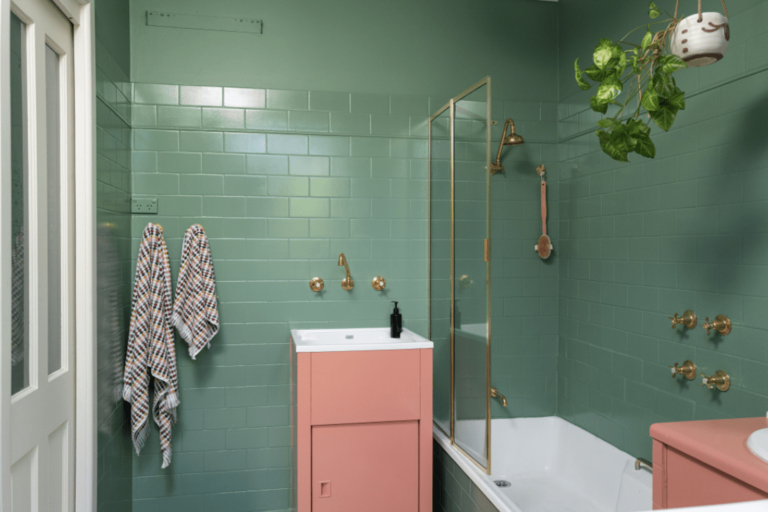 Unsurprisingly, when it comes to bathroom renovations, white is an enduring favourite, particularly on the walls and vanity tiles. "White is flattering on the skin under both natural and artificial light – important where mirrors are frequently used – and can make a space appear bigger than it actually is," says Andrea.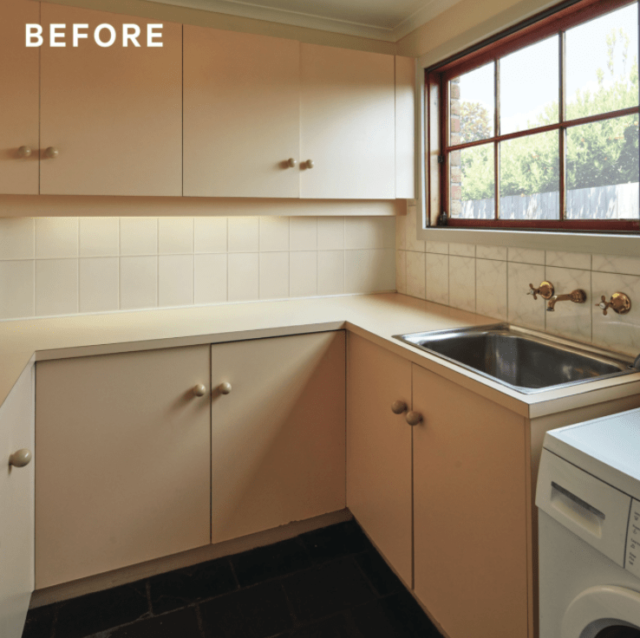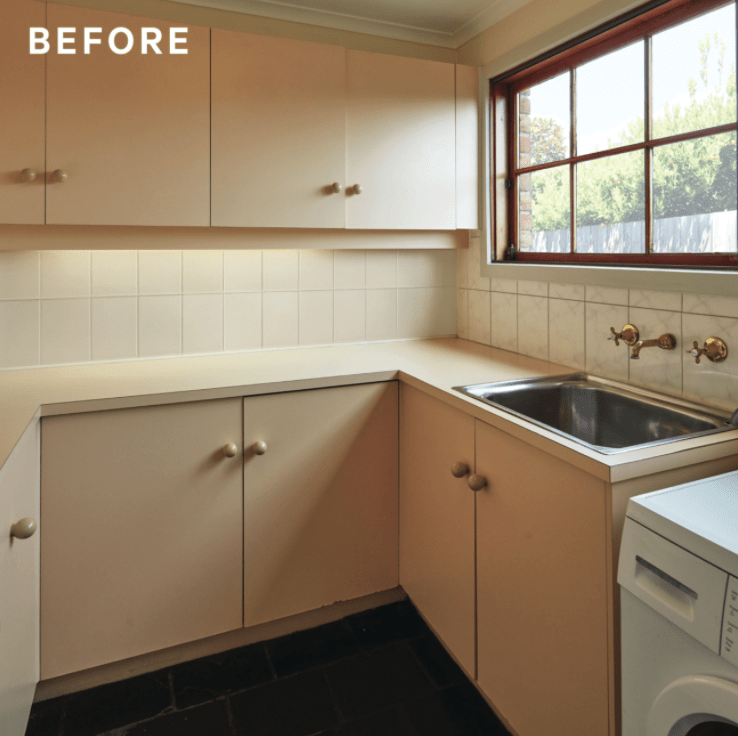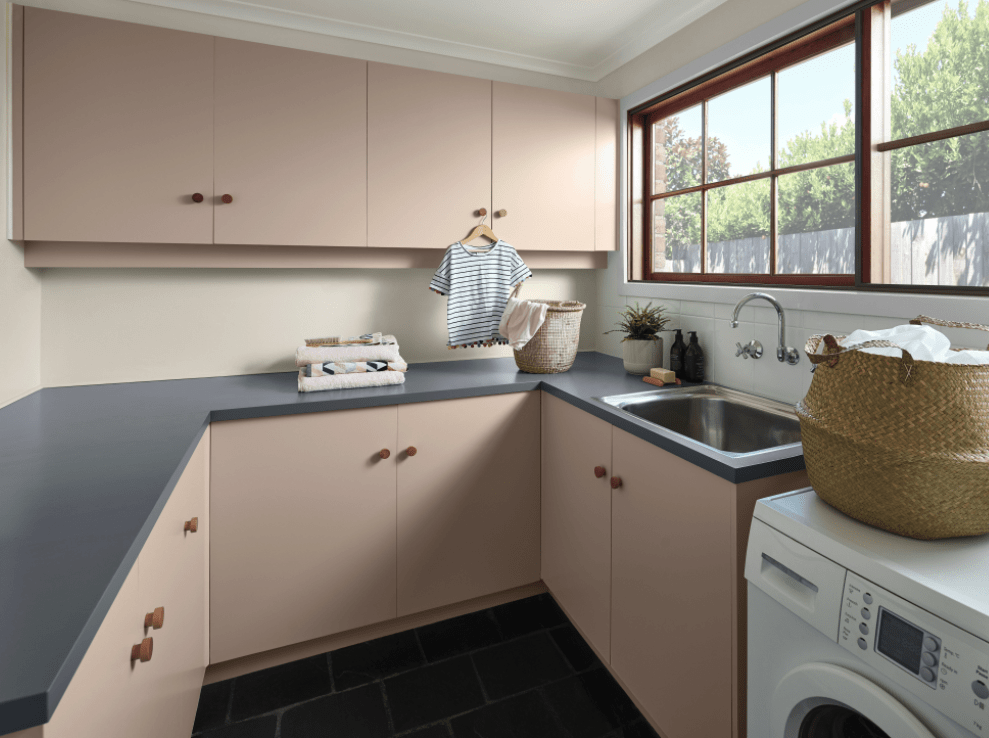 As for the laundry makeover, the soothing grey-toned Dulux Ticking made all the difference to the dated beige bench tops. "Adding a bold accent colour, like a deep blue or light grey, to your bench tops can help delineate the space and give the room a contemporary and fresh appeal. Finish the look with a woven laundry basket and wooden hangers to tie in with your natural timber windows," says Andrea.
Styling: Heather Nette King | Photography: GOS4 MEDIA and David Mitchener