The latest research commissioned by online bathroom retailer The Blue Space has produced some very interesting findings. Not only did it reveal that every third Aussie homeowner (37%) is planning to renovate within the next year, (with kitchens and bathrooms still the most popular home makeover spots), it also revealed what people expect to spend.
Of those renovating in 2021, 36% said they would be revamping their kitchen and spending an average of $36,000. While the 34% of people renovating their bathroom next year expect it to cost around $28,000.
Costs aside, the research uncovered the design trends that are likely to dominate the kitchen and bathroom space in 2021. And unsurprisingly, they are centred around creating relaxed, pared-back spaces that feel like a sanctuaries in trying times.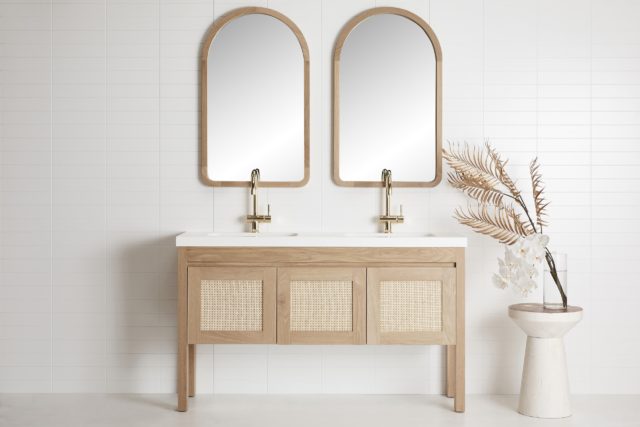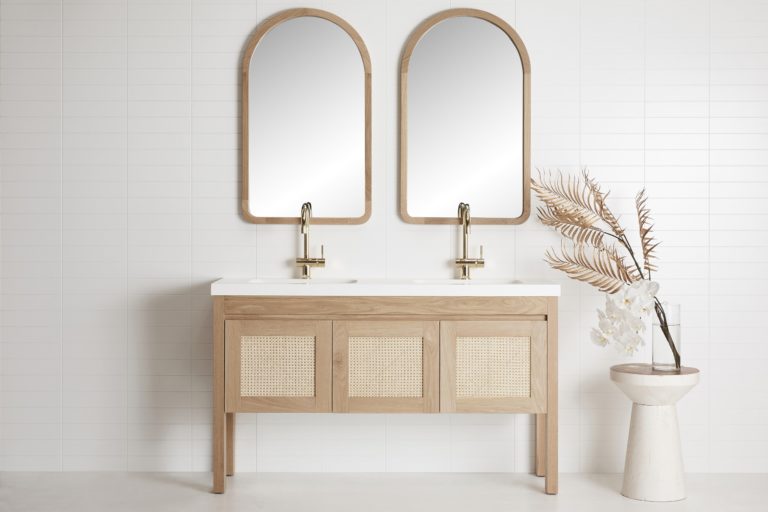 Coastal and resort style
Coming in first is the coastal and resort style with over one in three (36%) prospective renovators wanting to design their space around this look. In a country famous for its spectacular beaches and with a huge percentage of the population based around the coast, this trend comes as no surprise.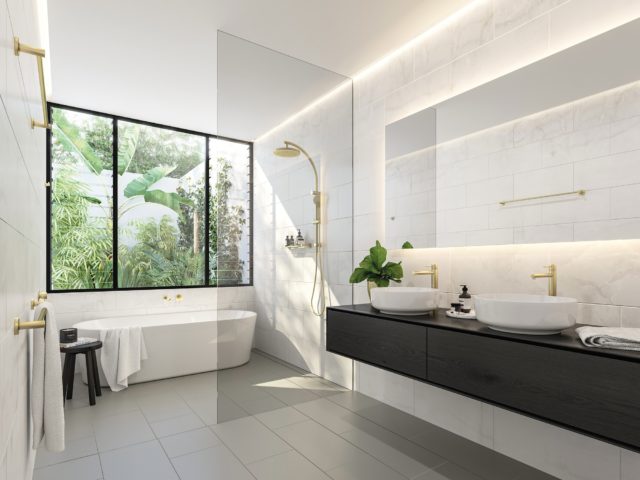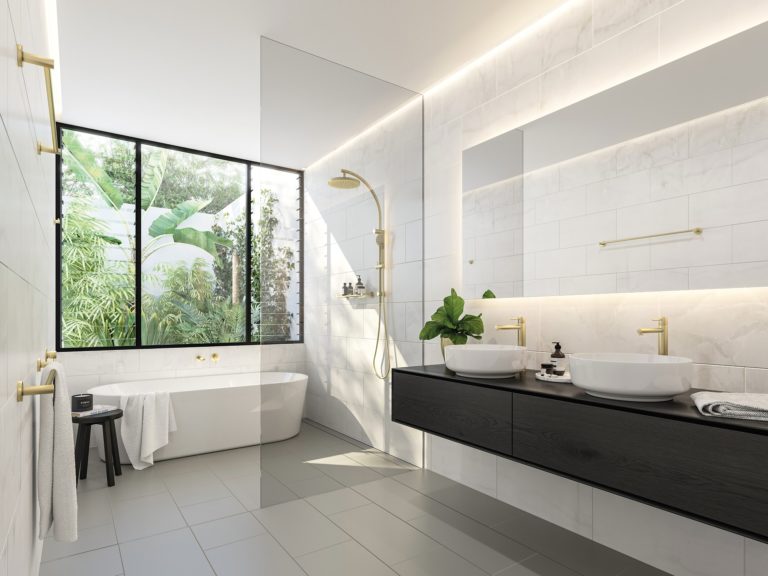 "A coastal or resort look is all about the three B's: beachy, breezy and blue. Make waves in your bathroom with chrome tapware, rain showers and freestanding baths styled with blue towels. Coastal kitchens will feature bright white weatherboards, inset or butler sinks and more of that classic chrome we all know and love," says Elise Pride, merchandising manager at The Blue Space.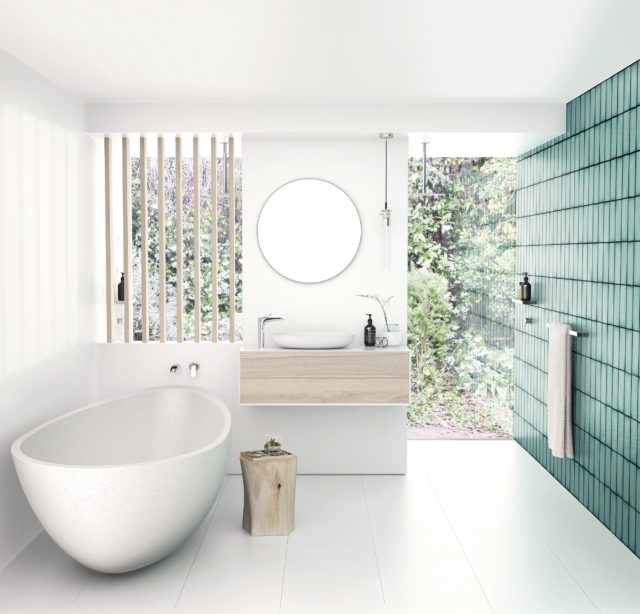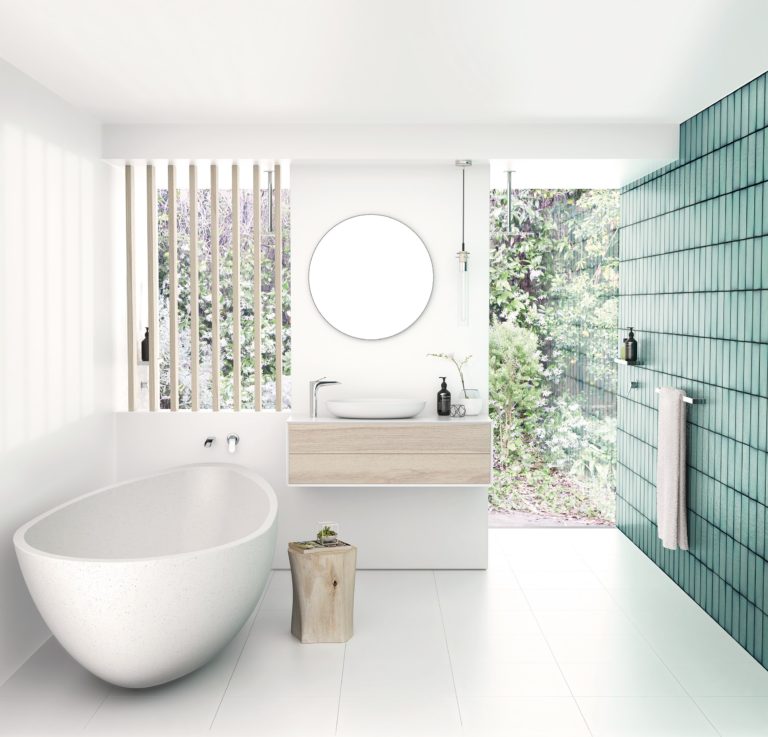 Minimalism
Coming in second, minimalism continues its reign as a sought-after look. One in three (31%) renovators will also be breaking out the handle-less cabinetry, sleek tapware and muted palettes of black, white and single accent colours in their homes next year. Popular for a few years now, people can't get enough of this uncluttered, streamlined style that is perfect for creating a haven away from the business of the world.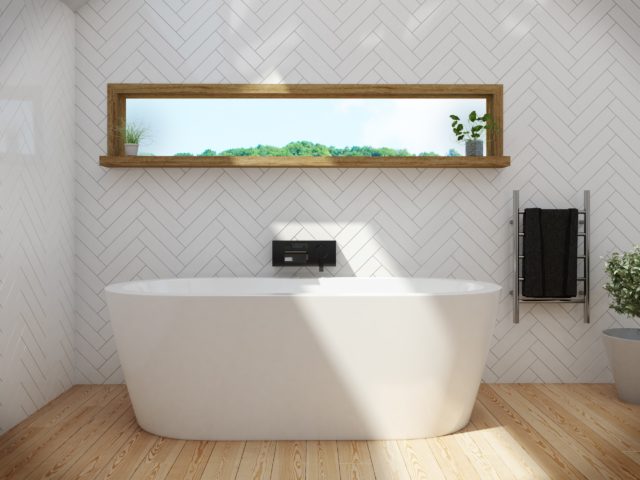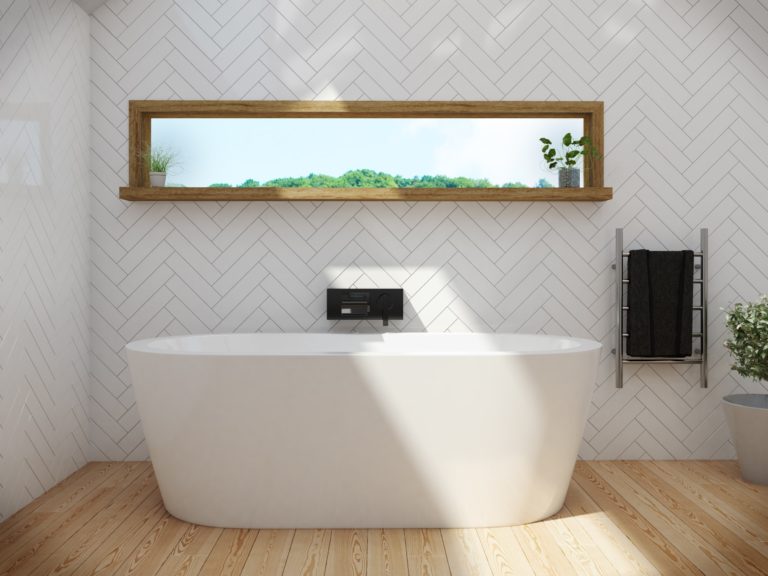 Hybrid
While minimalism and coastal styles were the most popular, a hybrid aesthetic is also emerging as a key trend. Other styles we expect to see in homes next year include industrial (8%), boho (8%) and Nordic (7%).
"Many renovators also spoke of hybrid styles where they mix and match different looks to suit their taste. Styles are continuously evolving so a coastal look this year can be modernised or changed in the next year. We've seen this in the Scandinavian look which expanded from primarily monochrome colour schemes to include soft pinks and blues," says Elise.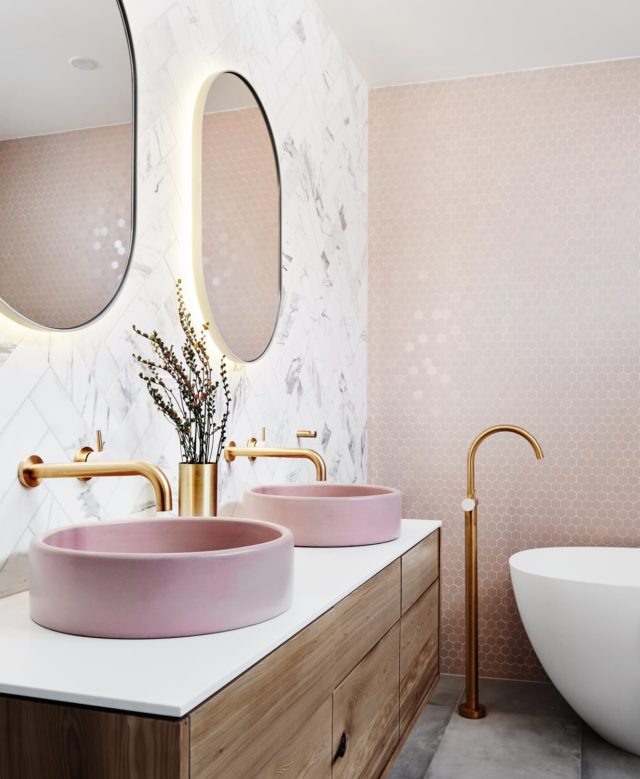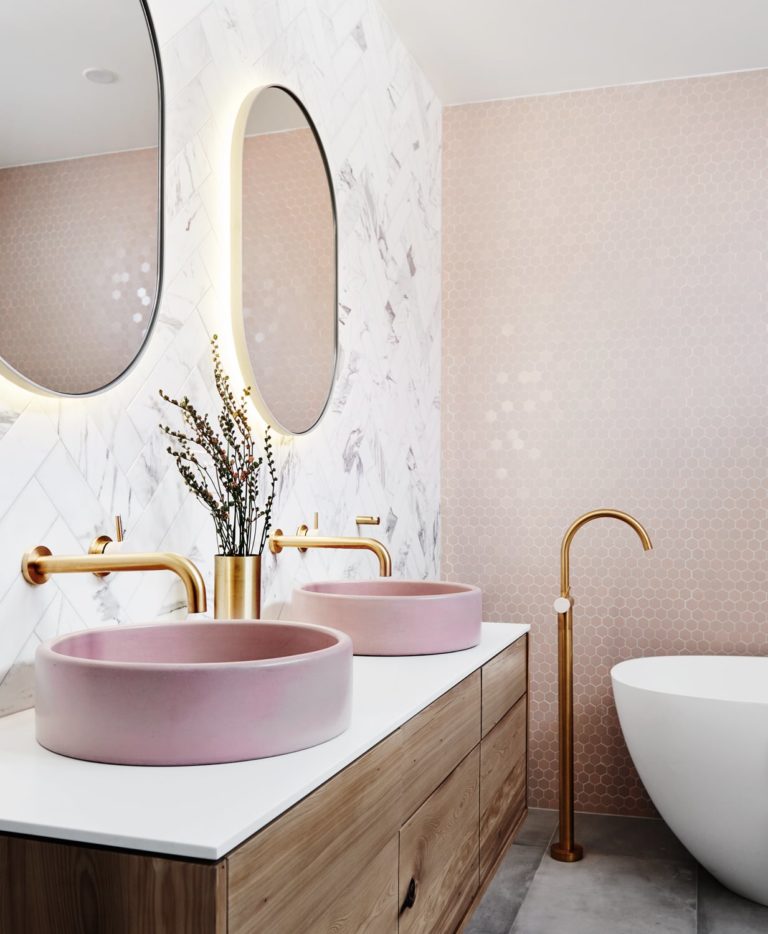 Chrome
Aussies are playing it safe when it comes to their tapware, with 56% saying chrome or steel finishes are their preferred colours. Black (14%) is still cropping up as a crowd-pleaser, followed by on-trend brushed golds and brass (11%). Chrome was the most popular tapware colour of choice across all age groups except for 18-24-year-olds where black proved most popular.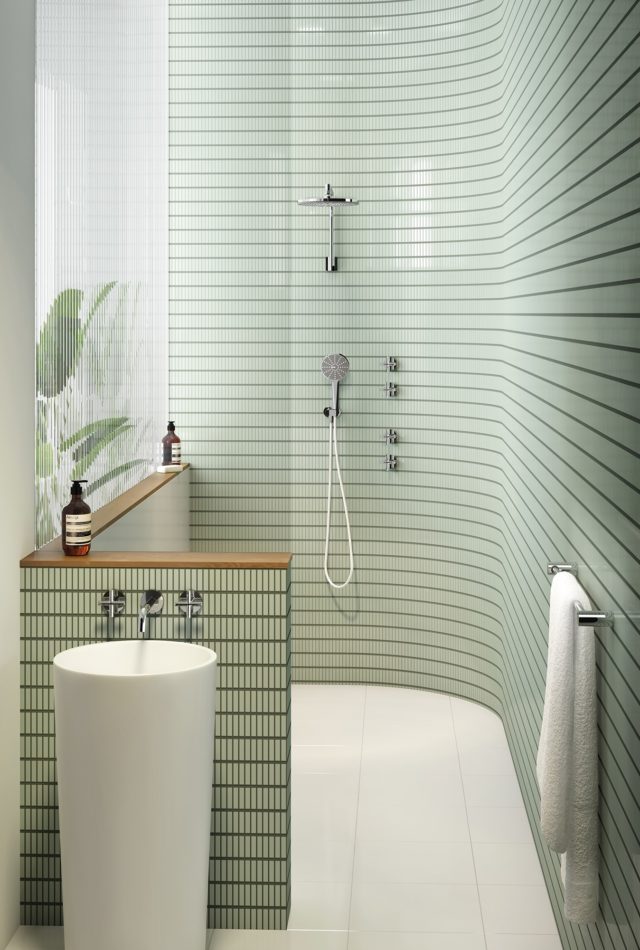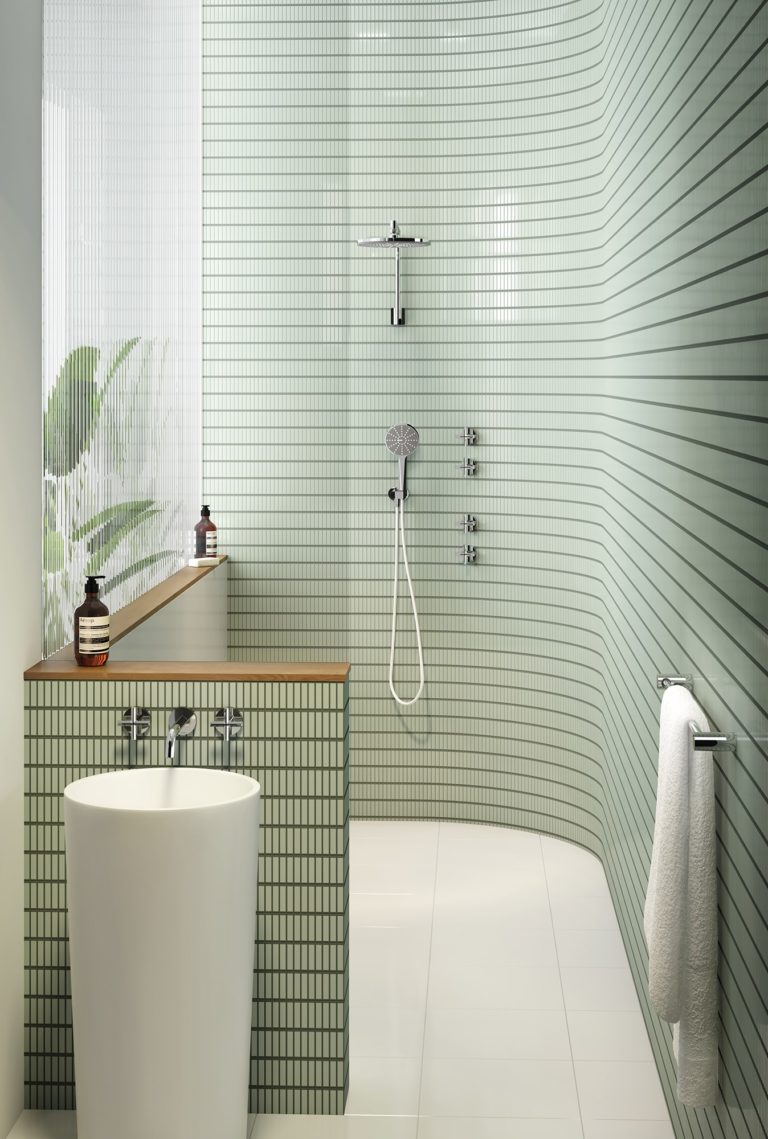 Eco-conscious design
Concerns around the environment remain top of mind for Australians with 86% responding that water efficiency and taking care of the environment was a significant priority for them.
"There's been a real wake up call for the world when it comes to the environment. It's so great to hear of Australians prioritising a more sustainable model for their homes and striving to practically care for the earth. In turn, bathroom product companies have sought to meet this need and fulfil their own responsibilities to the planet, with an abundance of plumbing fixtures with high WELS star ratings and vanities made from recycled or sustainably sourced materials," says Elise.
Made local
With the pandemic having significant implications for product supply chains there has been a lovely silver lining – a return to locally made products. "Another trend we expect to see next year is the rise of 'made local' as international options dwindled over this year and Aussie's strived to support our communities. We've seen a growing emphasis on Australian-made products in homes," says Elise.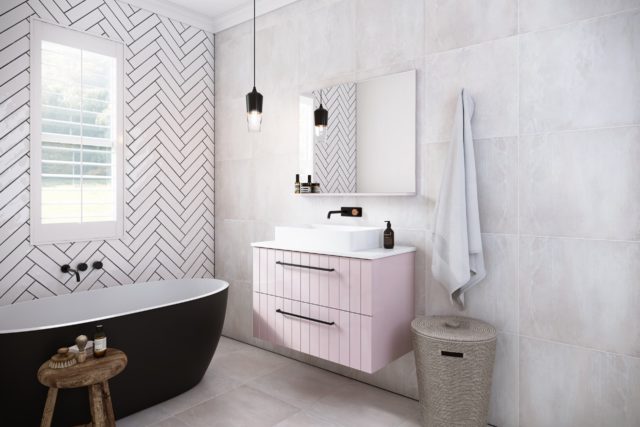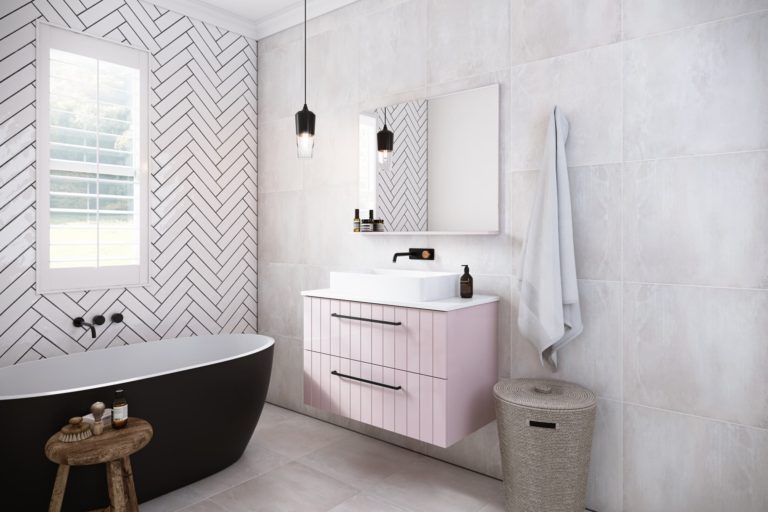 Cleanliness reigns
With our awareness of germs reaching peak levels this year, there's been an uptick in interest in bathroom products that don't need to be touched like tapware and toilets that function with a simple wave of the hand. "No-touch and easy-clean bathroom fittings have also spiked in popularity — a trend we don't see disappearing soon."