Inspired by summer in Italy's beautiful Puglia region, 'Salento' is the new bed linen collection from boutique Melbourne homewares brand Mosey Me. The creation of the label's founder Eliza O'Sullivan, the collection is minimal, unique and quietly understated without being dull. "The aim was to create a feeling of calmness and peace and to emulate what we feel while on a dreamy holiday," says Eliza.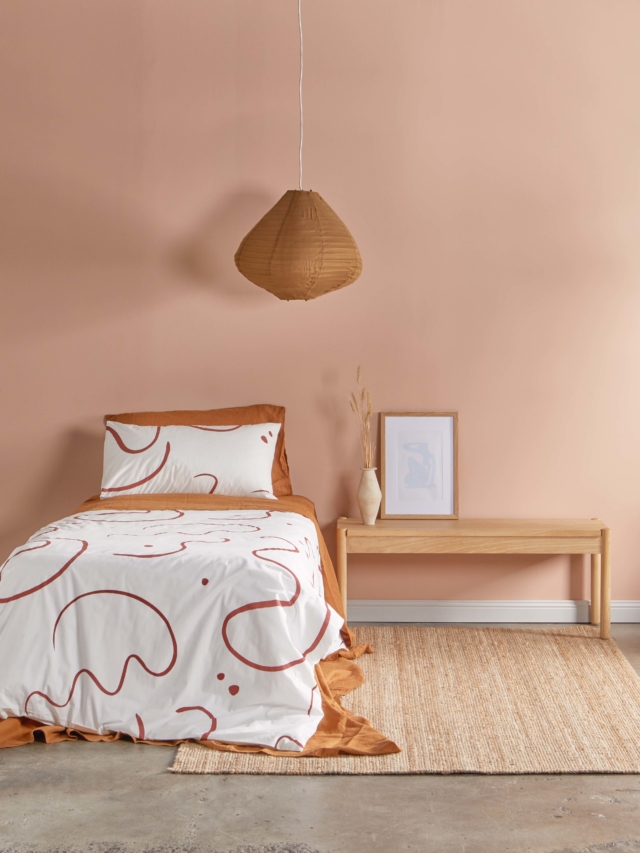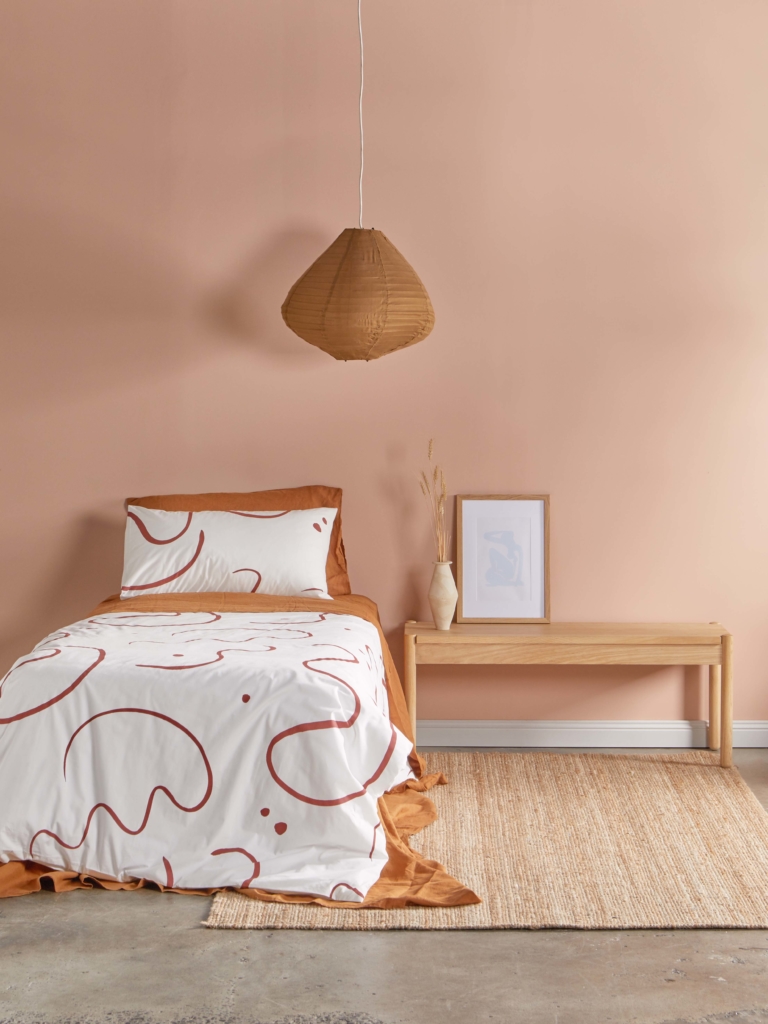 When designing the signature print that runs through the collection, Eliza wanted to create something that represented the Puglia landscape, its feeling and history. "This took a lot of fine tuning, as it was asking a lot from a print, however I believe we got there in the end!" says Eliza who drew on the region's solid history of pottery too.
The designs feature shapes and silhouettes as well as colours inspired by the the region – the gorgeous palette is comprised of clay, blue, wine and orchid.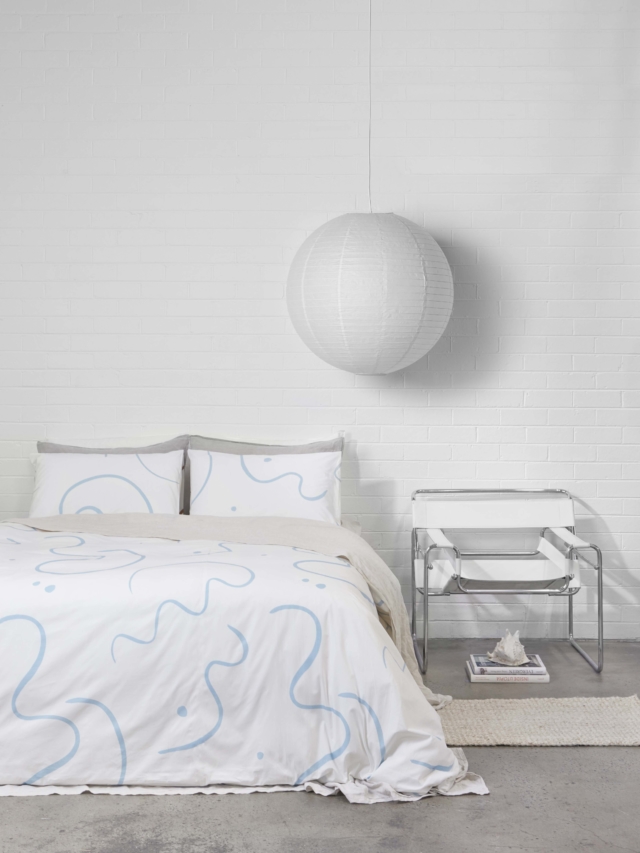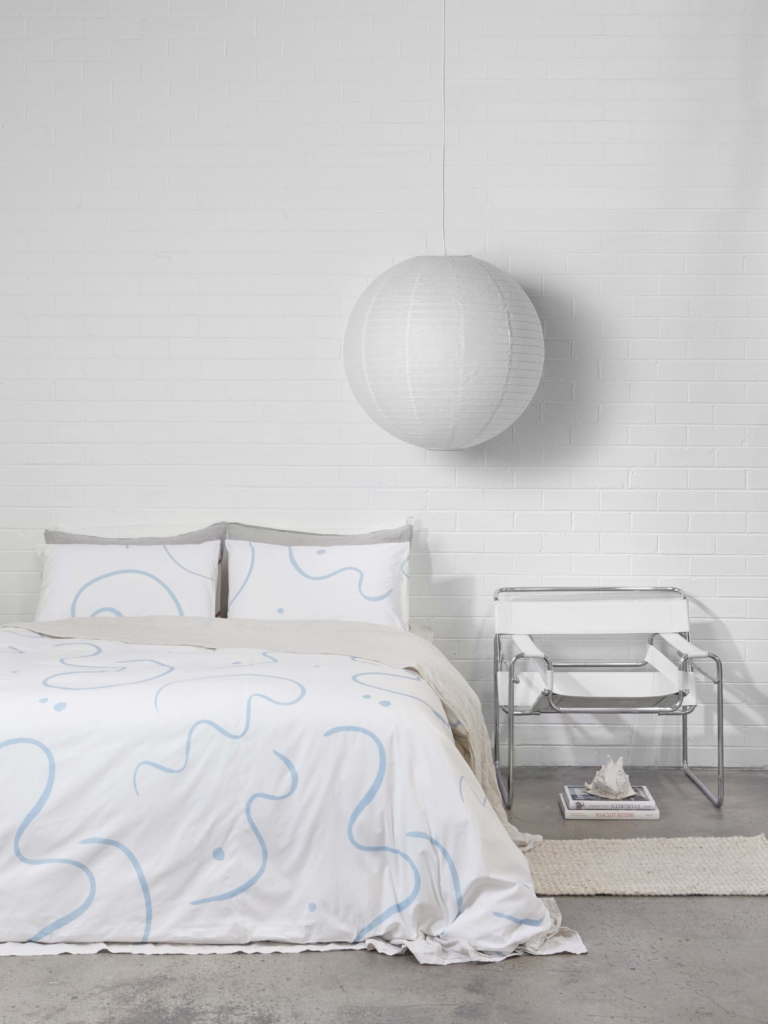 A graduate of RMIT, Eliza completed a BA in textile design (majoring in screen printing) before working full-time across fashion and homewares labels for seven years. Mosey Me was launched at the end of 2016 with just a small line of digitally printed tableware and bed linen followed in 2017.
While a lot of Eliza's inspiration comes from fashion, she always wanted to launch her own homewares label. "I've always felt more connected to designing for the home. I love creating beautiful product for people to wake up and go to sleep in. It's where we go to reset and recharge and I like the idea of helping people get the most out of that time," says Eliza.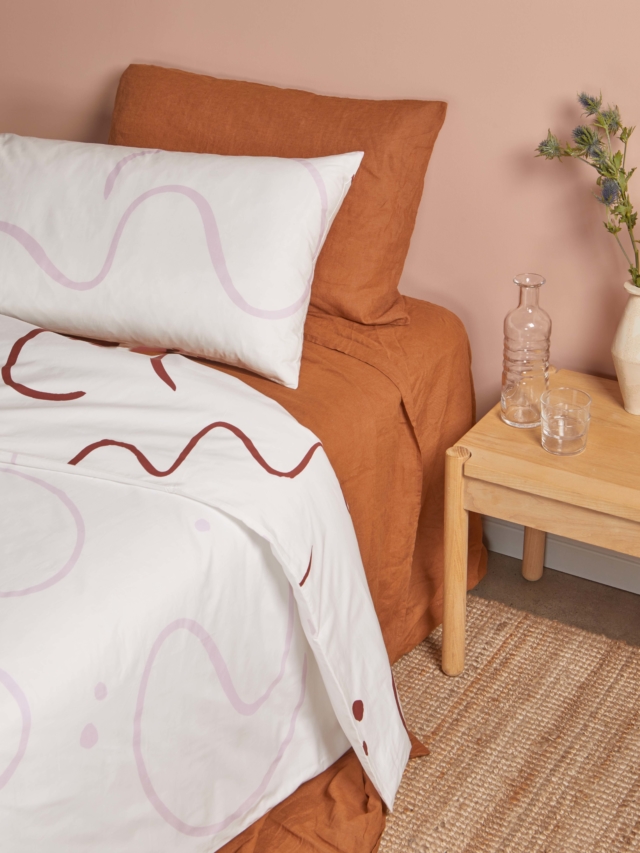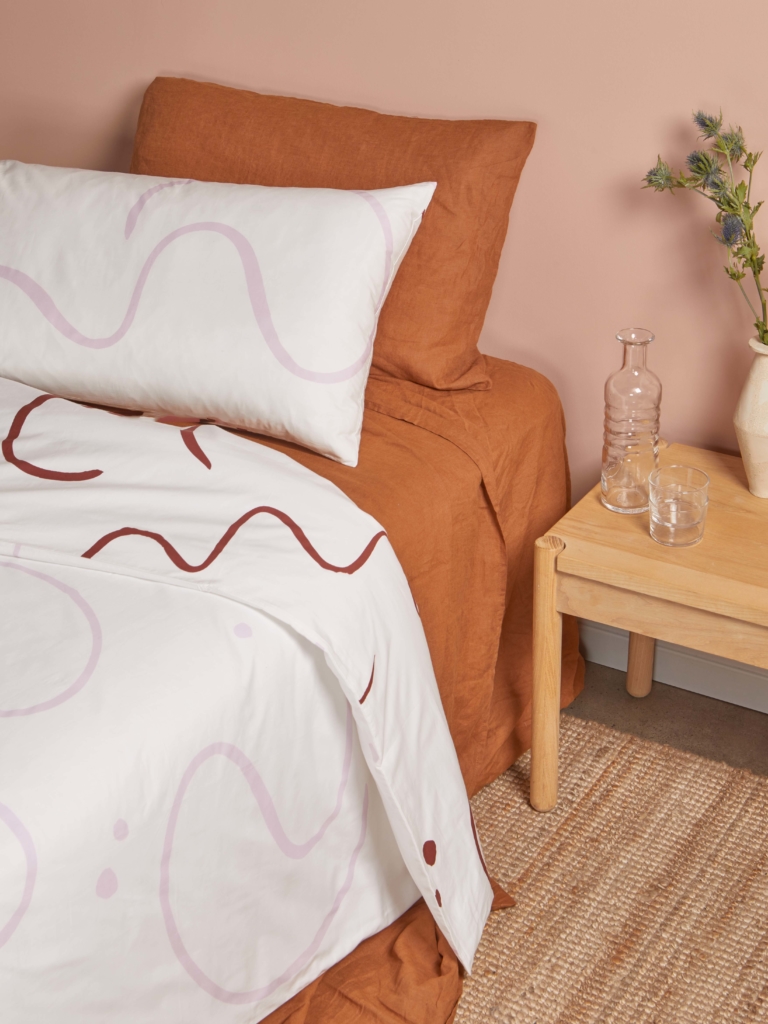 The new collection is the first time the brand has offered children's sized bed linen too – a decision Eliza made after myriad customer requests. "I think the 'Salento' range offers an alternative to the loud and crowded kids' home designs that can be on offer. Our range allows for a calm and peaceful room for your little ones to rest in, while keeping the aesthetic beautiful," says Eliza.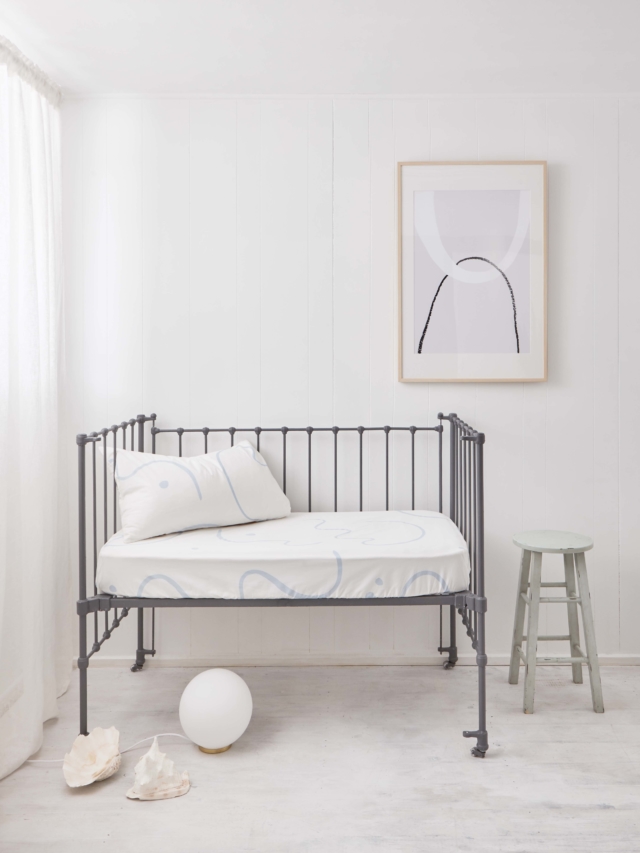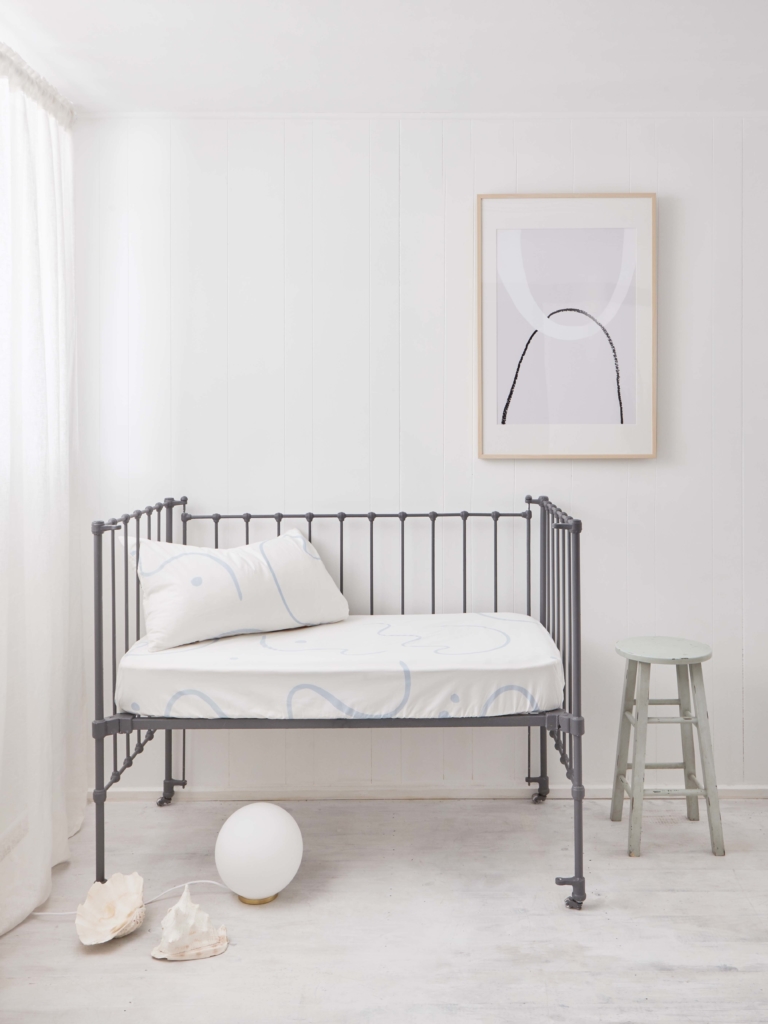 As for the brand name, Eliza's childhood dog was the muse. "Moses was the name of my childhood pug! We got him when I was about 12 and like all dogs, he was such a great companion. I acquired the nickname 'Mosey' from him and it just stuck. The business name is a lovely homage to my pug who brought me so much happiness!"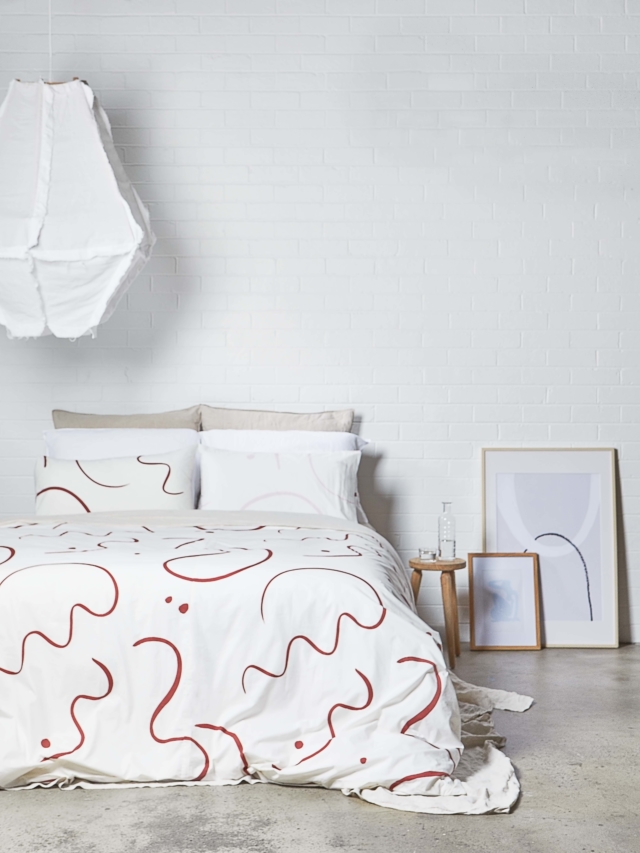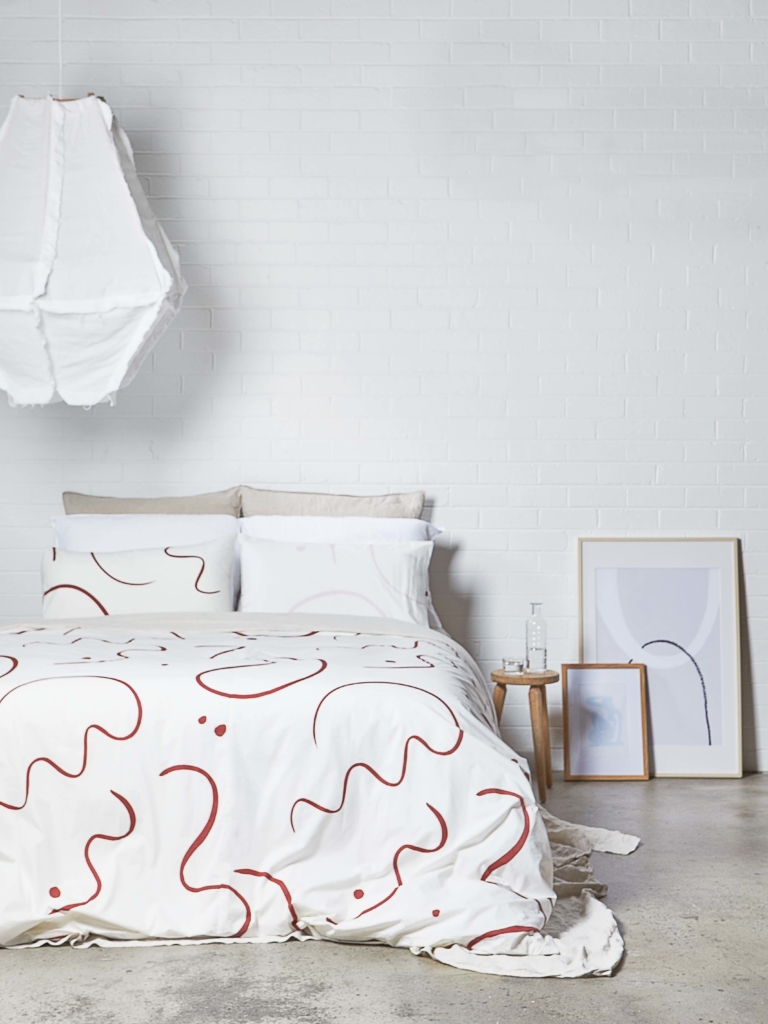 Styling: Sophie Panton | Photography: Stephanie Rooney
Shop online | The best places to buy Australian bed linen online