If the idea of fully immersing yourself in the enchanting, botanical world of Bonnie & Neil for a night appeals then perhaps a Sydney hotel stay is in order this summer. Located on the western side of the city centre (beside Darling Harbour), West Hotel Sydney (a subsidiary of Hilton) invited the incomparable homewares duo to style a hotel room recently with stunning results.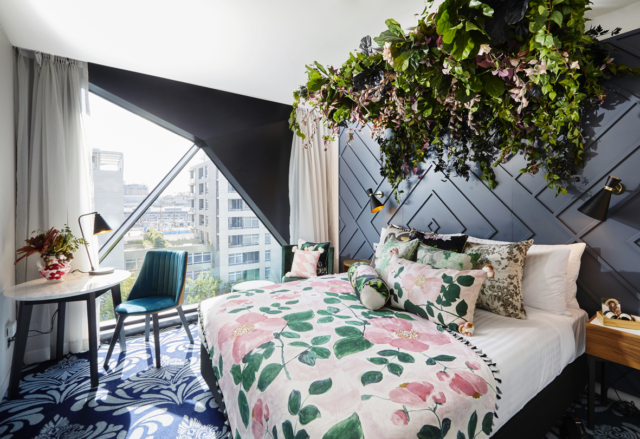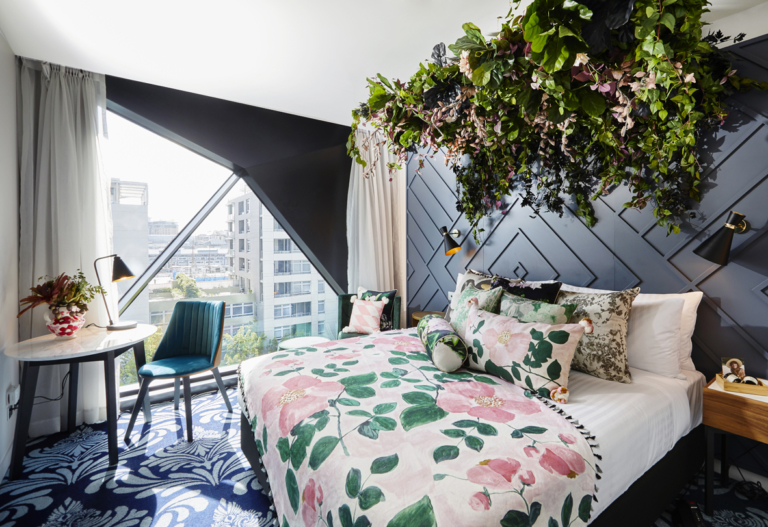 Titled 'Sleep Amongst Botanics,' the enchanting in-room display has been styled with a curated selection of Bonnie & Neil's hand crafted botanical motif items to absolutely sumptuous effect. The room offers guests a truly immersive experience with a mix of artwork, furniture pieces, cushions, throws and other accents from the textile brand.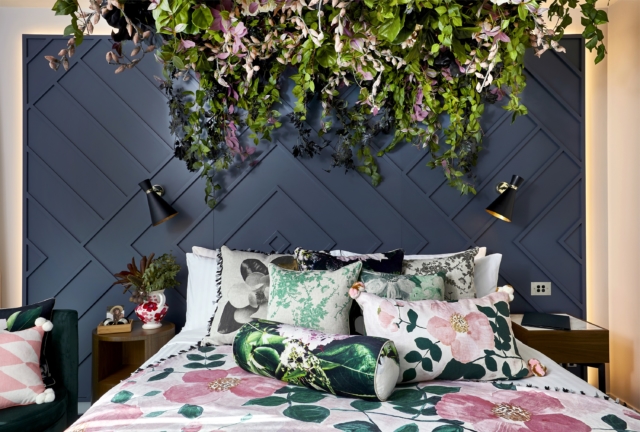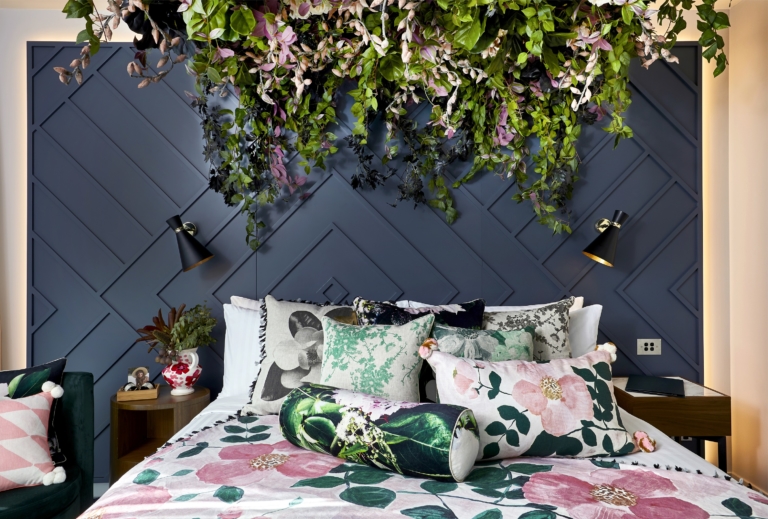 But perhaps the most whimsical aspect of the installation is the gorgeous oversized floral arbour that is suspended above the room's bed, cascading down the headboard. Created by floral stylists, The Hunted Yard, the dramatic floral display really does offer that final, fabulous flourish.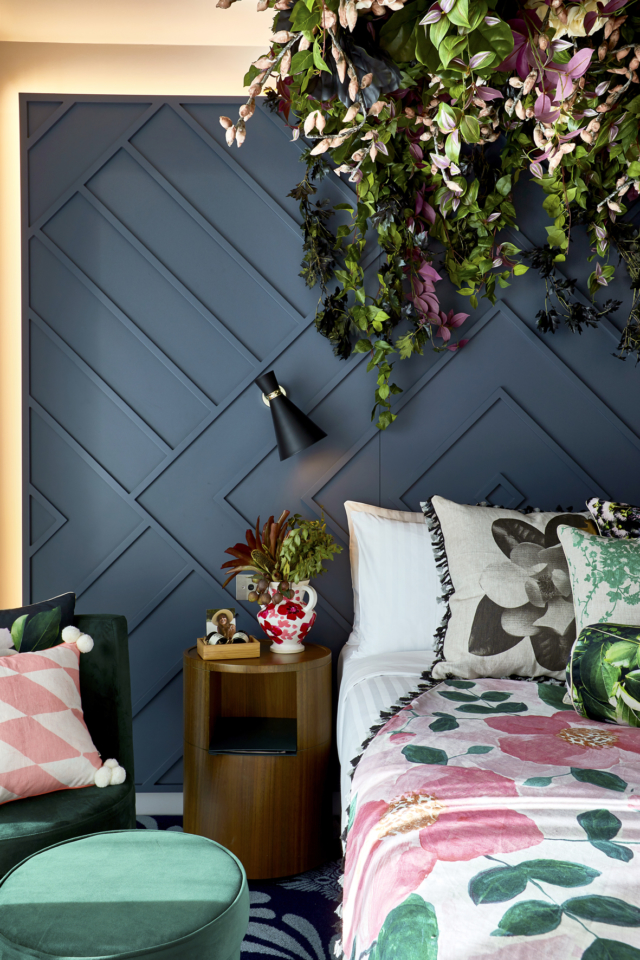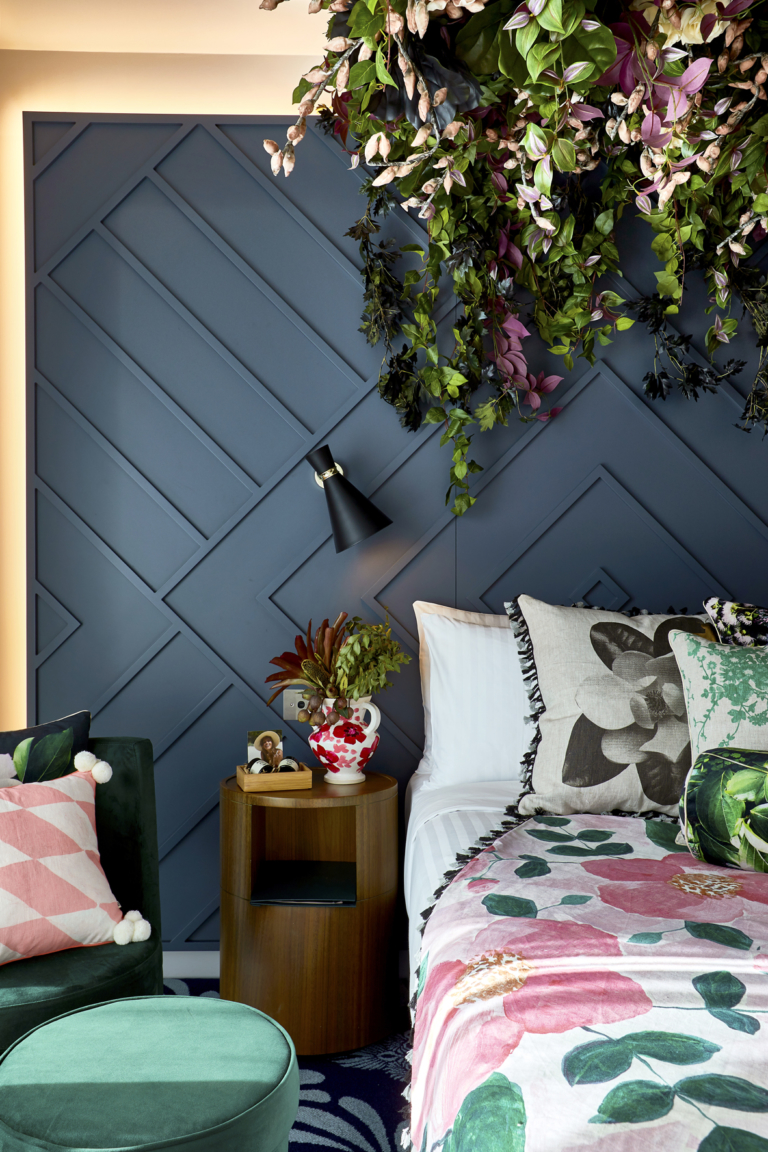 The room takeover also features a series of fabulous gifts for guests including luxe skincare from Australian natural brand Biology plus a natural scent diffuser from Air Aroma. In addition, guests will be able to 'shop the look' for all the Bonnie and Neil items with a special West Hotel incentive code.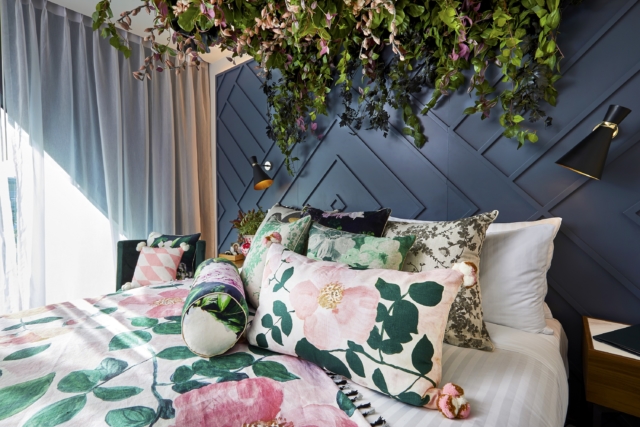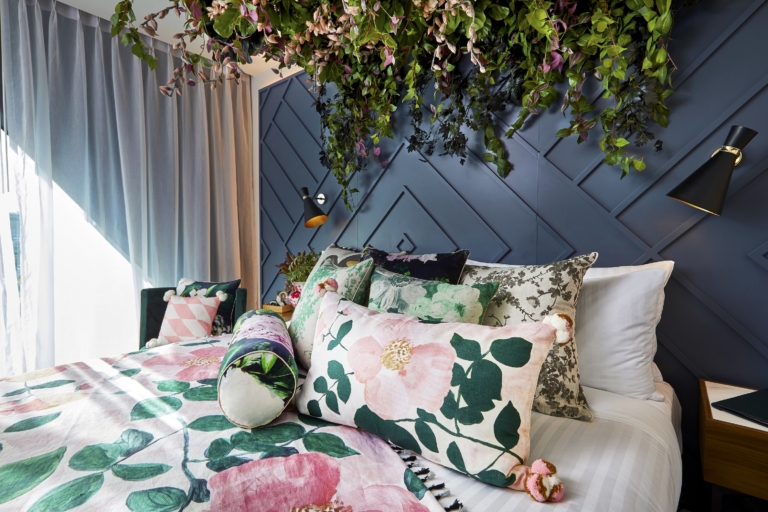 The experience doesn't end in the room with the hotel's bar offering a 'Summer of Gin' bar menu as part of the installation. Inspired by Sydney distiller Archie Rose's summer gin blends, guests can choose from a selection of gin-based cocktails and gin-infused bar snacks in the hotel's bar.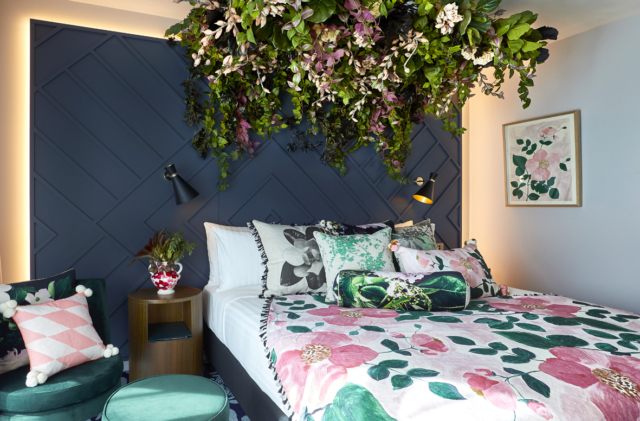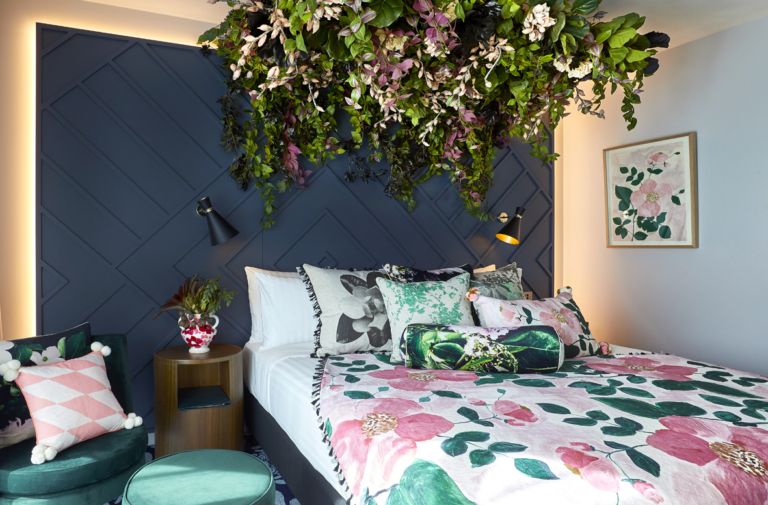 The 'Sleep Amongst Botanics' accommodation package is available to guests over the summer holiday period, from December 2018 to mid-January 2019, from $332 per night.