In the latest instalment of the Reece Designer Looks series, super stylist Mr Jason Grant has teamed up with Melbourne's Doherty Design Studio to create one seriously gorgeous bathroom. Drawing heavily on his neighborhood for inspiration, Bondi local Jason has infused the space with plenty of his trademark crisp, clean good looks. "It's no secret that I call Bondi home and love the iconic Icebergs pool – it's my happy place and a source of constant inspiration," says Jason.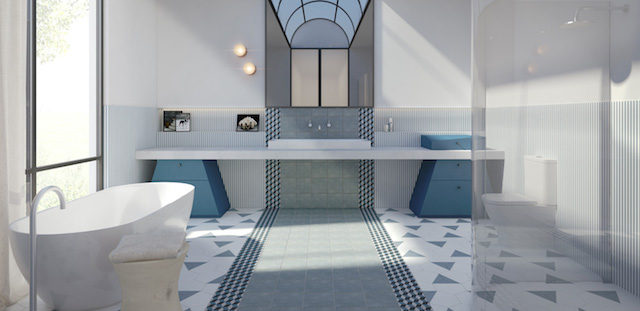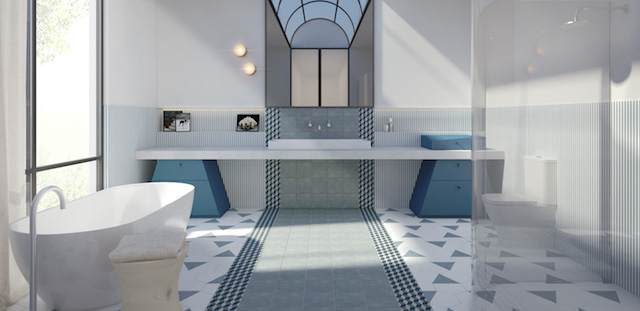 Geometric shapes and a gorgeous blue palette combine to create a crisp yet inviting space that is super practical too.  "The bathroom for me is all about everyday luxury, a room that shouldn't be forgotten about. It needs to be practical, functional but can still be a beautiful and inspiring sanctuary, decorated just like any other space in your home," says Jason who included an in-built ledge in the vaniuty providing the perfect spot for pretty perfume bottles and other personal items.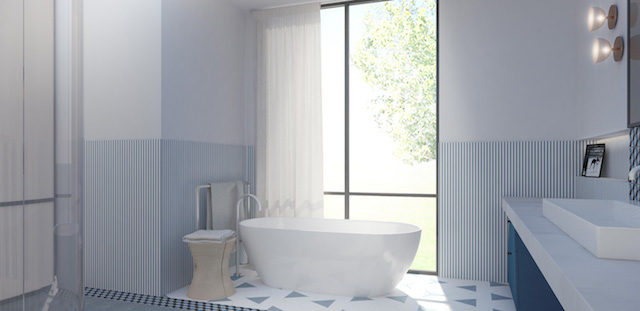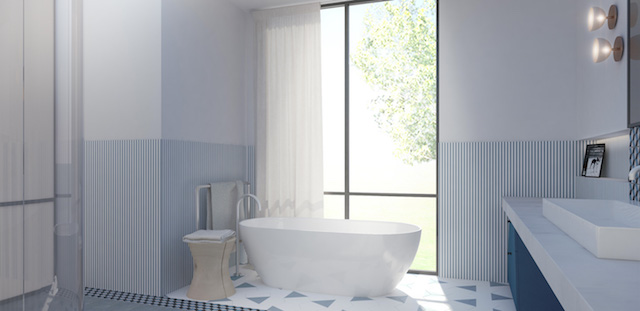 Designer Looks has seen Reece collaborate with a variety of leading designers, editors, stylists and architects to produce a range of inspirational looks in 3D. The initiative has seen key creatives teamed with a leading architect or designer to create a visual concept of their dream bathroom that is then brought to life with 3D digital renders and floorplans. "Collaboration is how I like to work best. The sharing of two different perspectives and sets of ideas from often creates a unique outcome and brings the most exciting results," says Jason.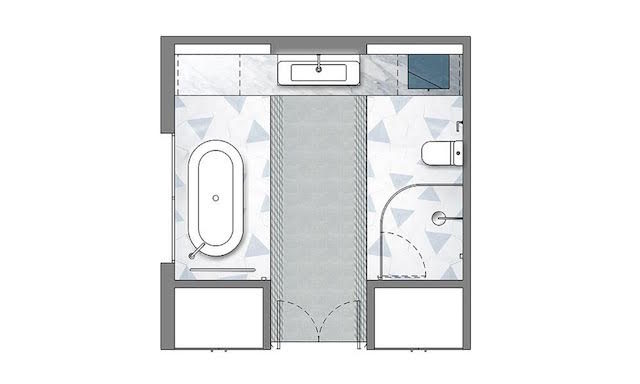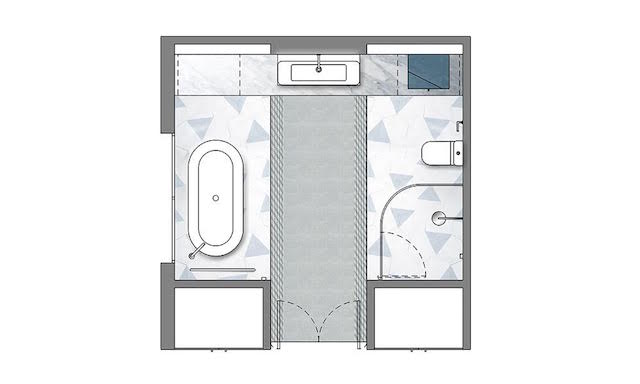 Collaborations thus far have included Adele Bates and 4D Studio, Nicky Lobo and Thomas Coward, Mandi Keighran and Tony Chenchow. In exciting news, an upcoming instalment will include our very own Jen Bishop who will be collaborating with the expert stager Naomi Findlay of Silk Staging. We can't wait to see what they come up with!
You can see the full gallery of all the gorgeous bathrooms here.