It's been two years since former Blockheads Hannah and Clint Amos debuted their first art print range in collaboration with Melbourne based artwork retailer Artist Lane. And the busy couple (who are now parents to three children since the arrival of their son Archie nine months ago) are back with a new range. It's a great mix of art and on-trend photography that's akin to the rooms the couple delivered on the show – sleek and modern with a feminine twist.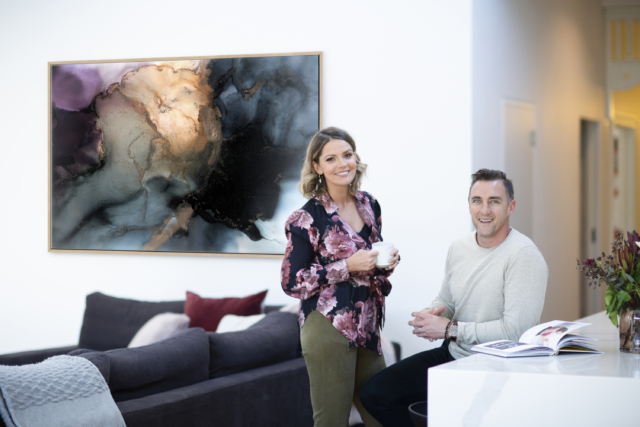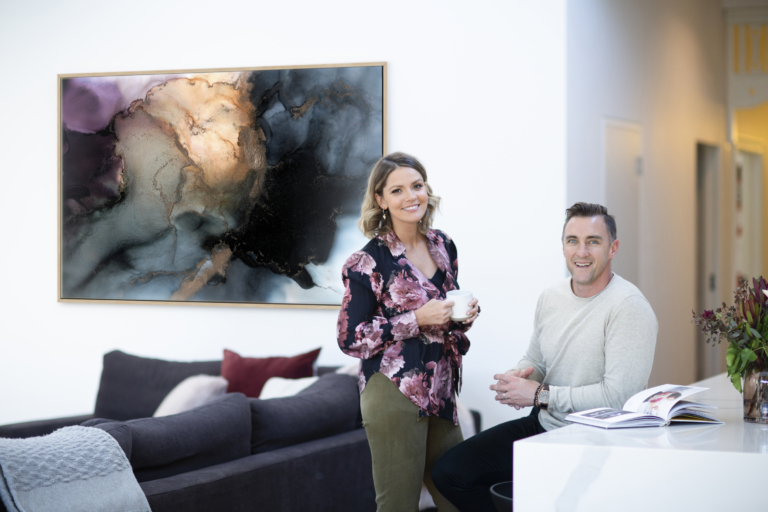 "We had such an overwhelming response with our first collection, and we can't wait to share this beautiful collaboration. Our love for watercolour lives on and it's no surprise that blush pink remains the dominant colour in the collection," says Hannah. But the collections also features brighter, more playful works than the last, and the couple has added a few new artists to the entirely female stable too.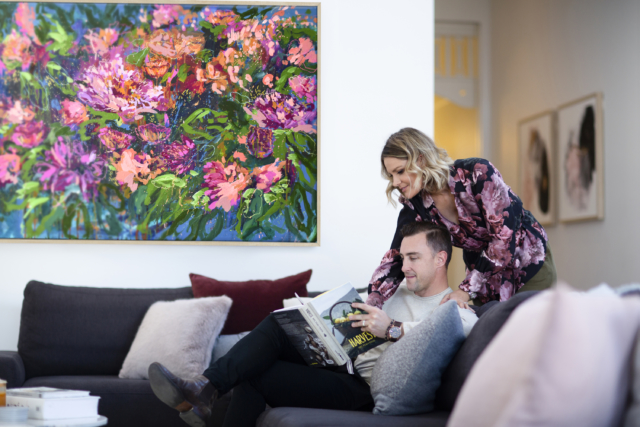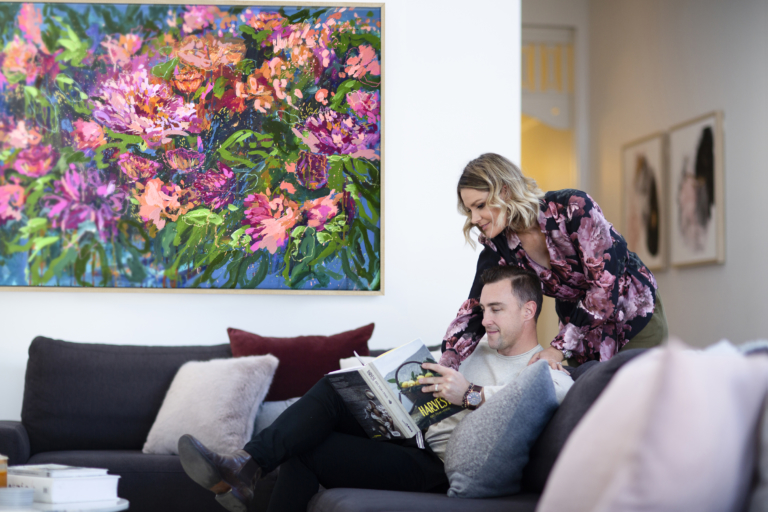 "Funnily enough I wouldn't say working with only female artists was intentional. We just naturally gravitated towards those artists and their creativity. That being said, working with female talent has always been important to me. When women support each other, incredible things happen!" says Hannah. Fern Siebler, Taylor Lee, Renee Tohl, Jenna Paige and Ani Ipradjian are just some of the artists with work in the range.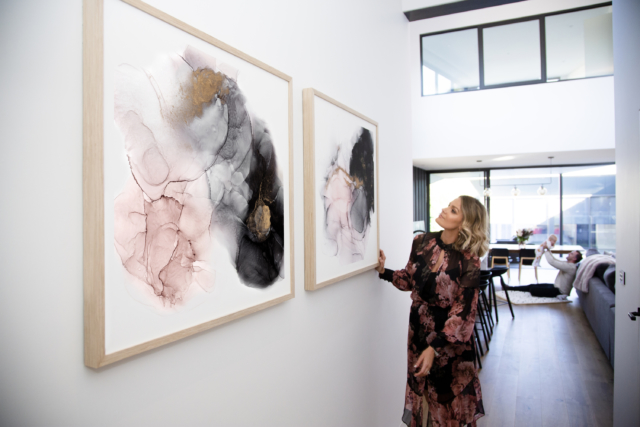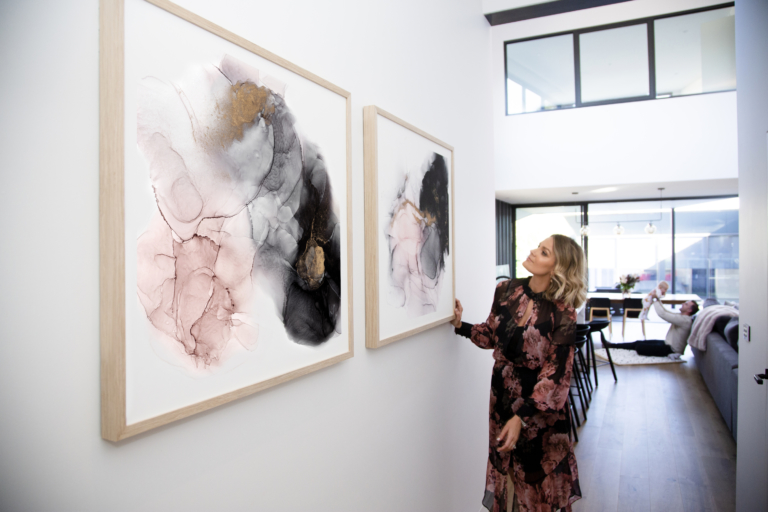 A diverse collection, there's landscape photographs (both aerial and more traditional) as well as painterly watercolour works and bolder pieces. "It's the right balance of feminine yet the moody hues and inky blues add that masculine feel. Modern, soft florals round out the collection and coastal vibes take us back to our Queensland roots," says Hannah. Fittingly, Clint's favourite piece 'On The Beach' is an aerial landscape shot that conjures a bright summer's day on the sand.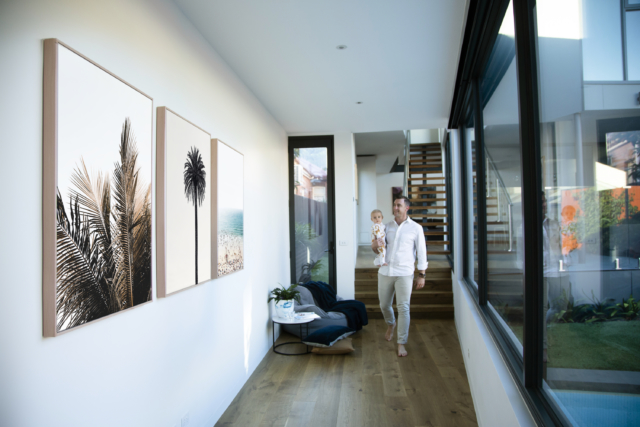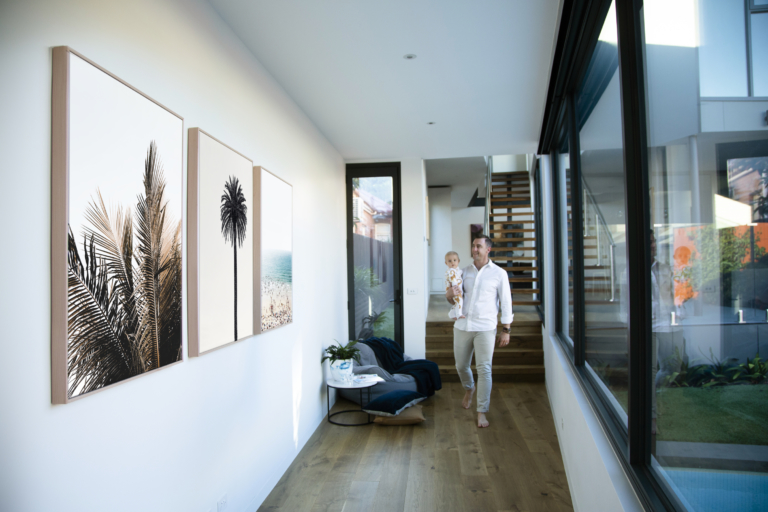 Hannah also drew on her travels in Morocco with the location featuring in a couple of pieces ('Moorish' and 'Moorish 2') – the terracotta hue is decidedly on-trend. "That piece features the Pantone Colour of the Year coral and my all-time favourite peachy hues of terracotta and dusty pink," says Hannah.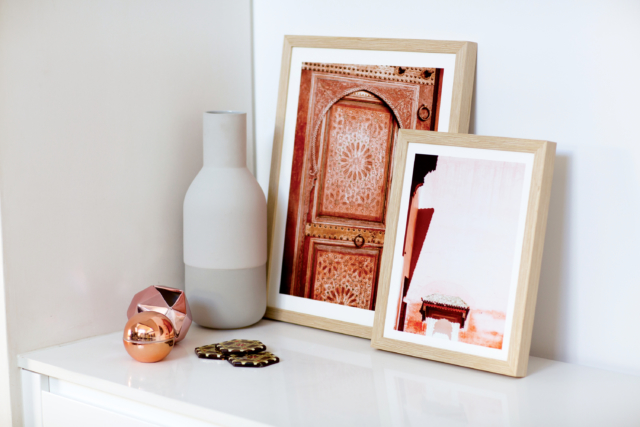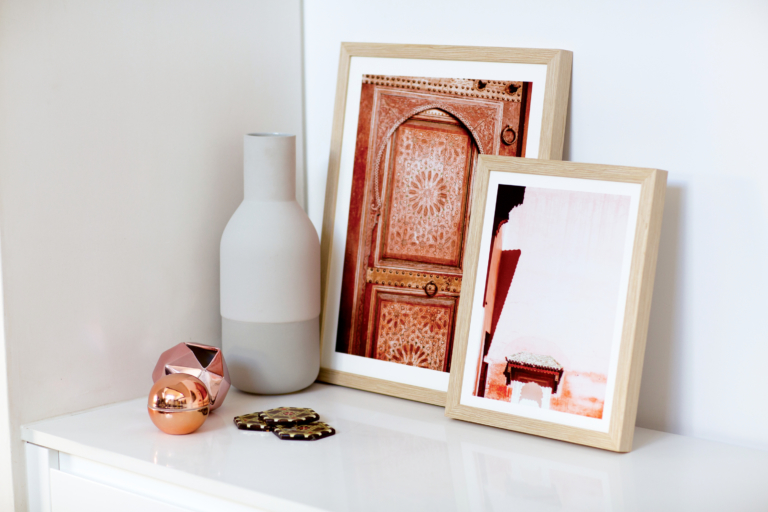 One of Hannah's favourite pieces is Jenna Paige's 'Teal Love' which is a fabulous and fail-safe mix of deep green and pink. "Jenna joins our team as one of our featured artists and her artwork is simply divine! Her artwork is highly inspired by the ocean and the other wonders that mother nature offers us," says Hannah.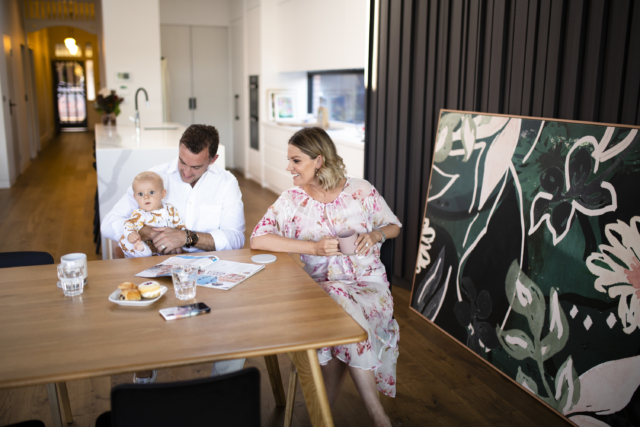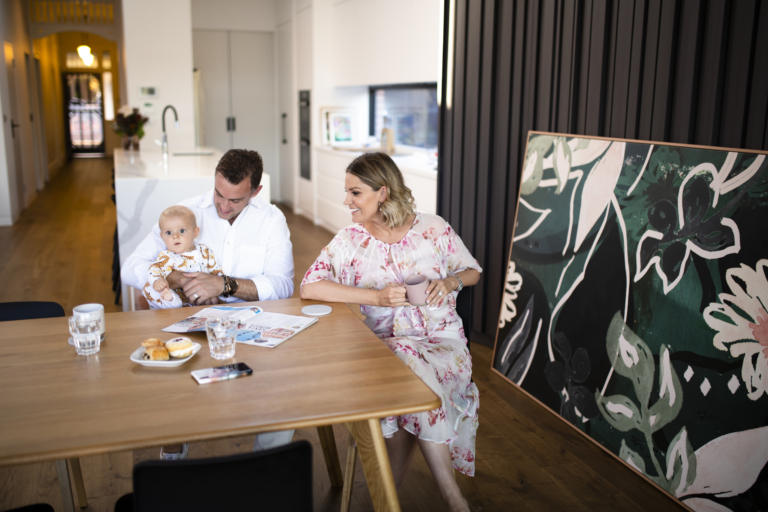 Photography: Joe Vittorio
To celebrate the launch, until next Wednesday 14 August you can get 20% off the new Hannah & Clint Collection by using the code HC20 at check out.
Shop online | Discover artist Kezz Brett's semi-abstract works