Judge Neale Whitaker may have used every cliche in the book last night, but this year's back yard studios really are the icing on the cake, the cream in the coffee and the ultimate gift with purchase, are they not?!
It was close, once again, with Ronnie and Georgia winning by half a point. Again! Sticks and Wombat and Josh and Elyse tied for second place with 29 points, Hannah and Clint were third with 27 and Jason and Sarah, who didn't quite finish, came last with 26.
So, what did the judges have to say?
Jason and Sarah
Shaynna and Darren liked the way they'd shown you could have three distinct areas within the main space.
Shaynna thought the pitched ceiling was absolutely divine. "It feels so spacious."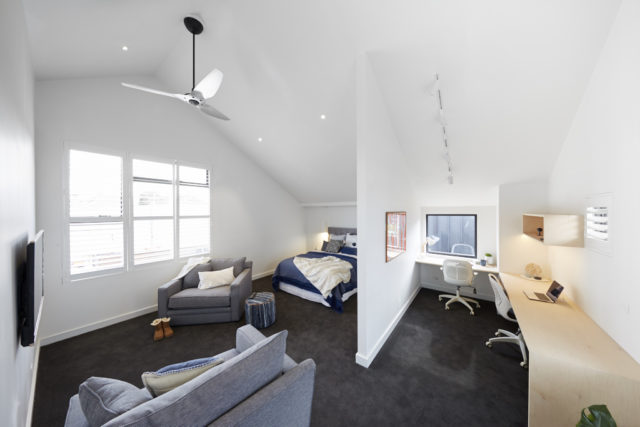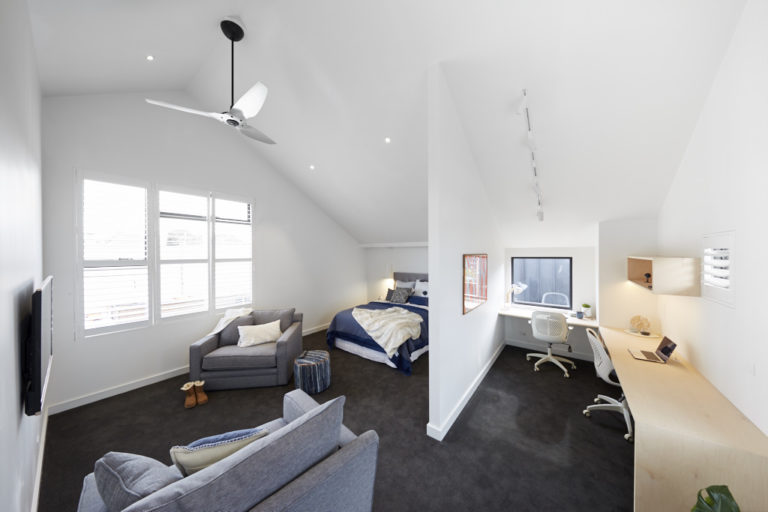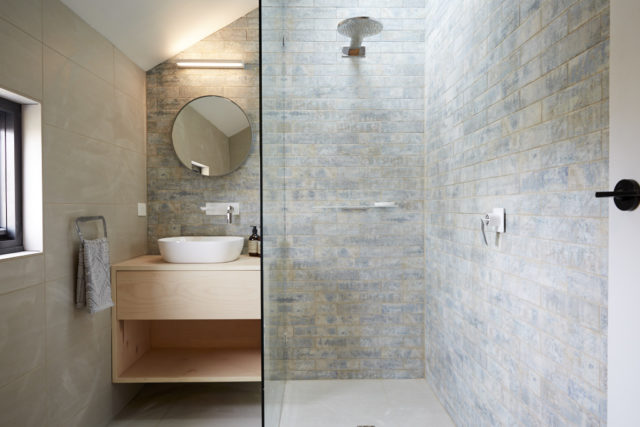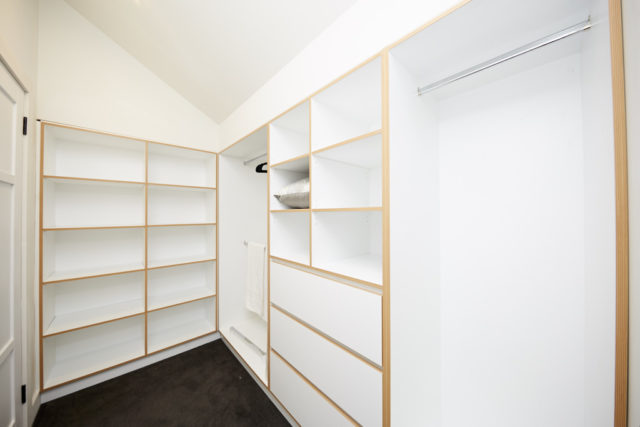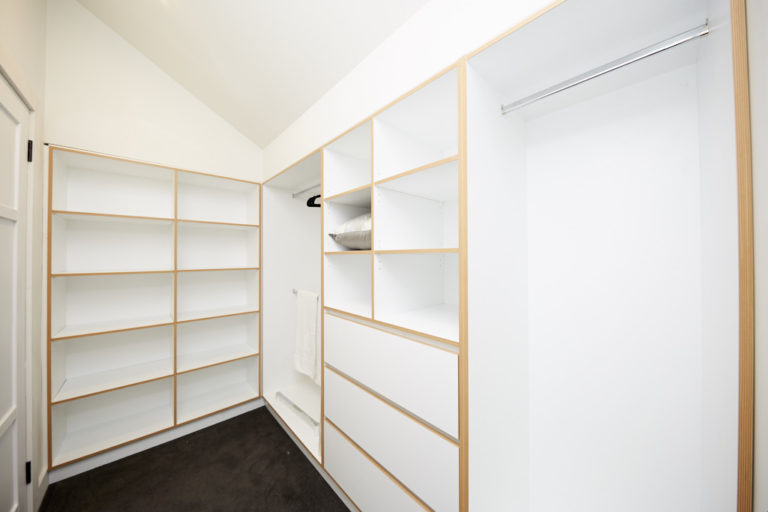 Neale loved the blue colour palette and said it showed how sophisticated Jason and Sarah's style had now become. He and Darren both loved the walk-in robe and its finishes.
Shaynna said the en suite was beautiful and Neale absolutely loved the tiles.
But the missing grout and floor drain didn't go unnoticed. "They must be kicking themselves because they've done such a beautiful job of layout and selection of finishes," Shaynna said. "This is the pinnacle for them." Neale commented while they'd clearly run out of time, they certainly had not run out of steam.
What to buy? Kimmy Hogan print (I have this one at home myself) and mid grey round Flynn mirror from Life Interiors.
Hannah and Clint
The couple were going for a Mid Century feel and the judges really liked it. Darren said it was a nice big open space and Neale said it had a great feel. Shaynna loved the styling and Darren said it was probably the best room they'd done all season. Neale agreed.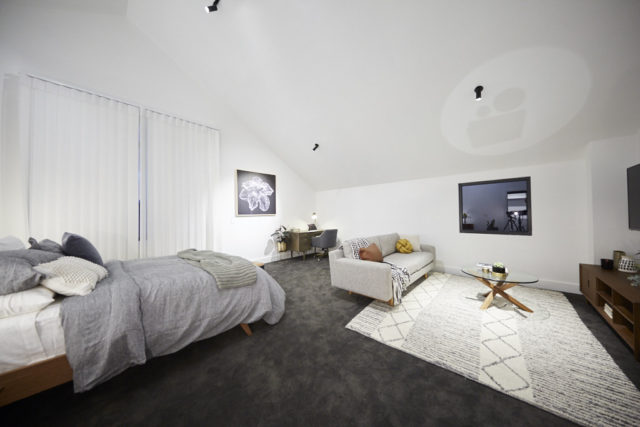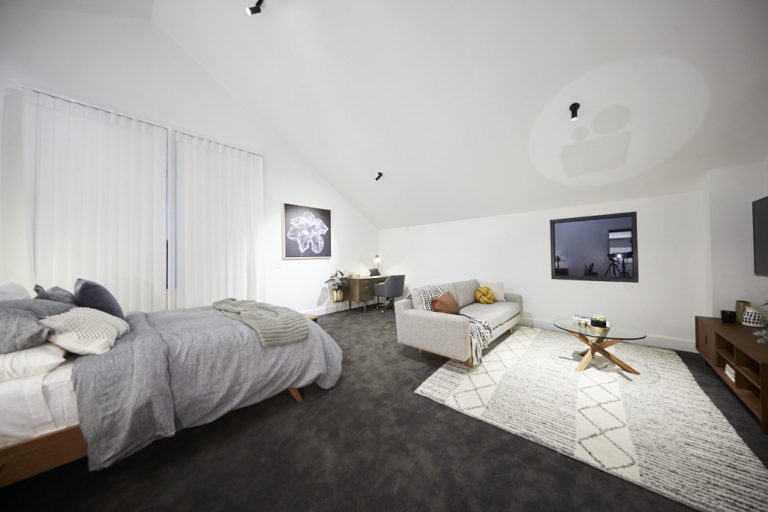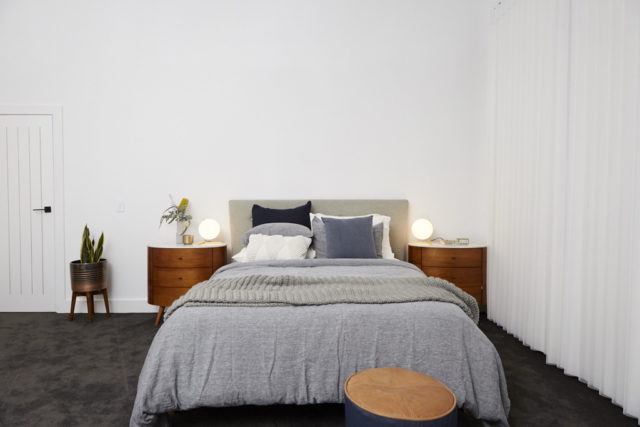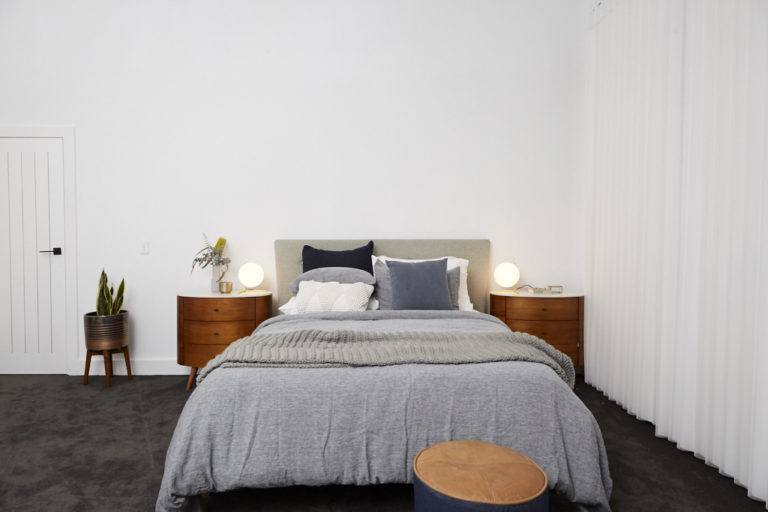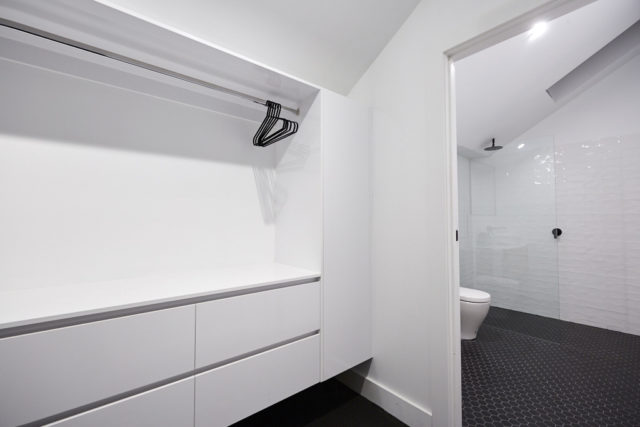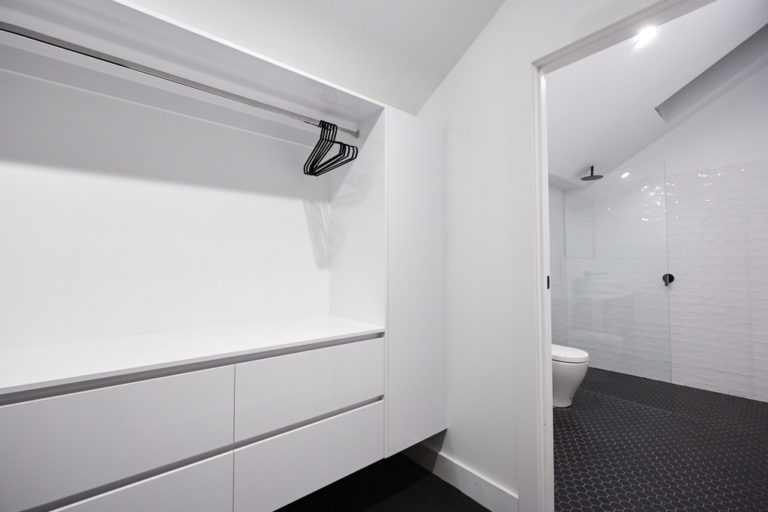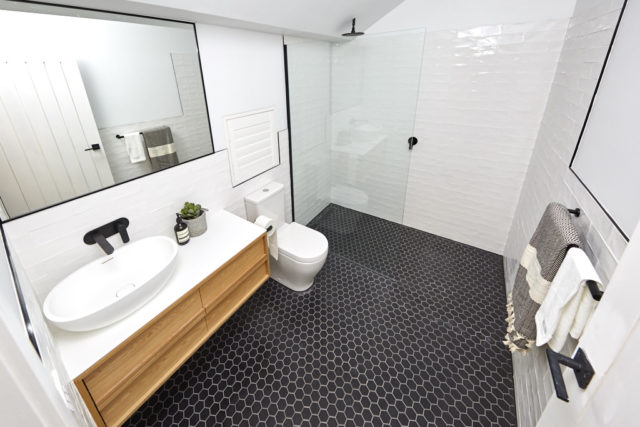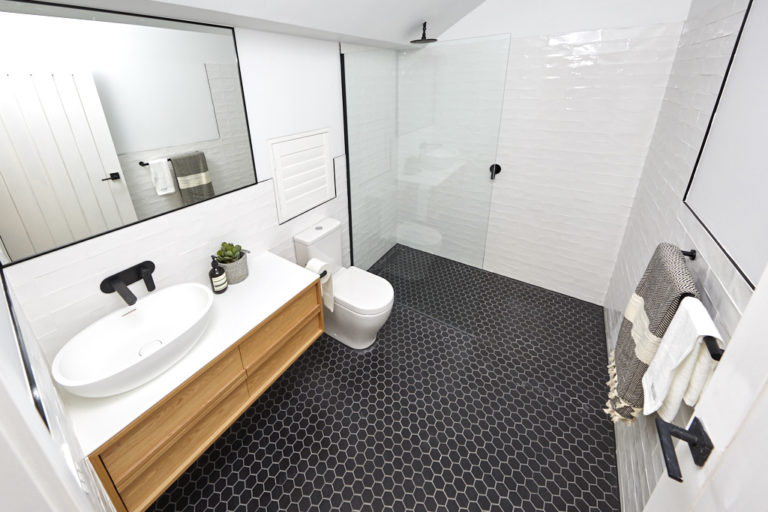 But while Shaynna found it hard to fault and called it beautiful, she just wasn't feeling it and didn't think it showed the possibilities of the space as much as Jason and Sarah's before them.
They all loved the simple and practical walk-in. Neale loved the en suite tiles and said it was simplicity at its best. Darren loved the black accents and said it was all really nicely considered.
What to buy? MJG denim ottoman from Life Interiors, Skandi rug from Life Interiors (I am so in love with this!), Issy vanity from Reece.
Ronnie and Georgia
Shaynna loved the way they presented the room and said it felt like it had a real purpose. Darren agreed, saying you could have 6 to 8 staff and run your empire from there!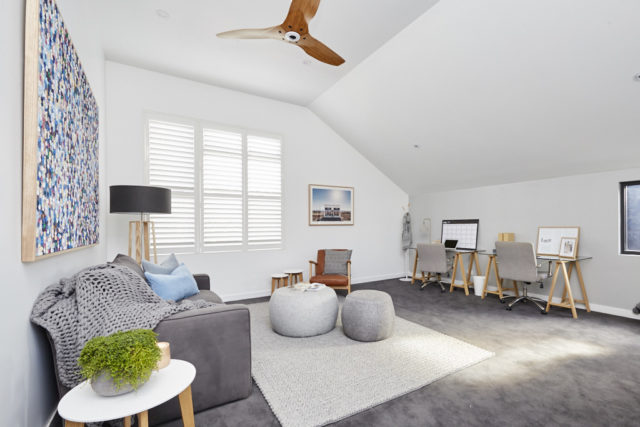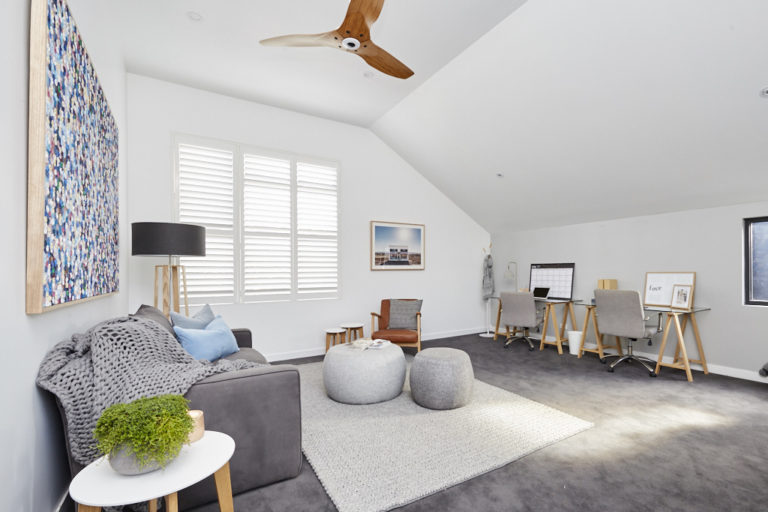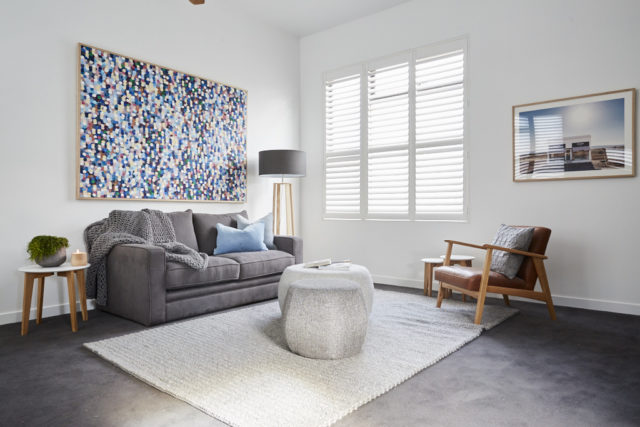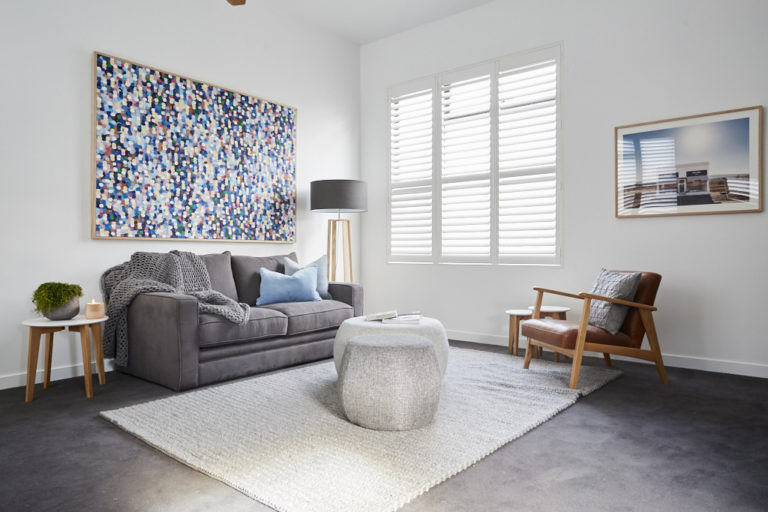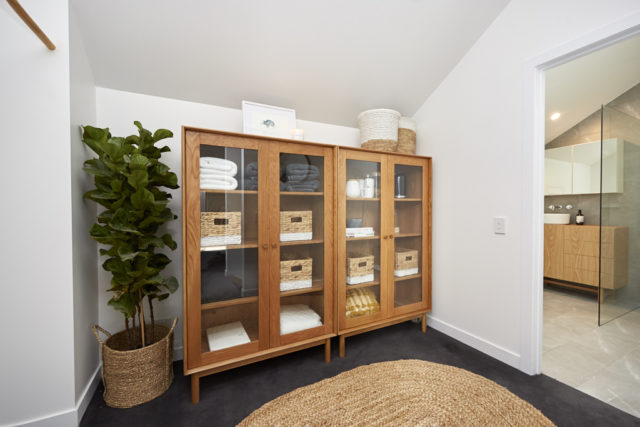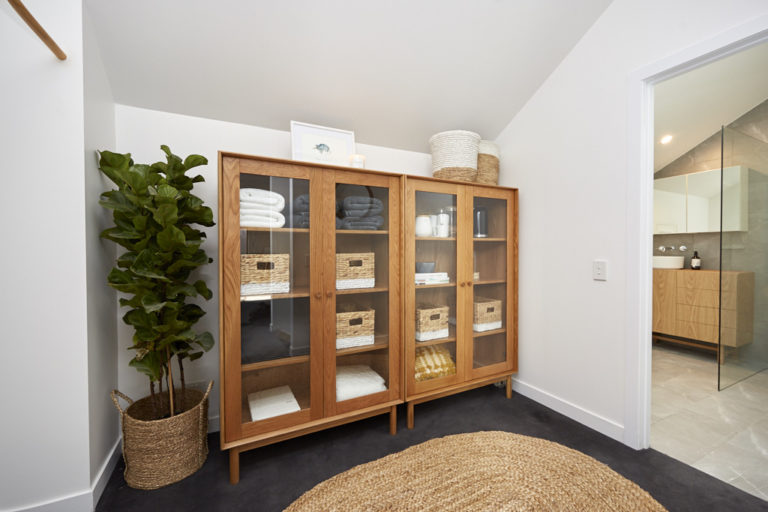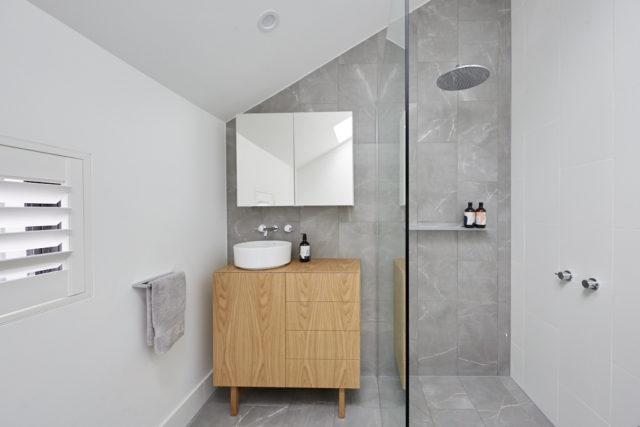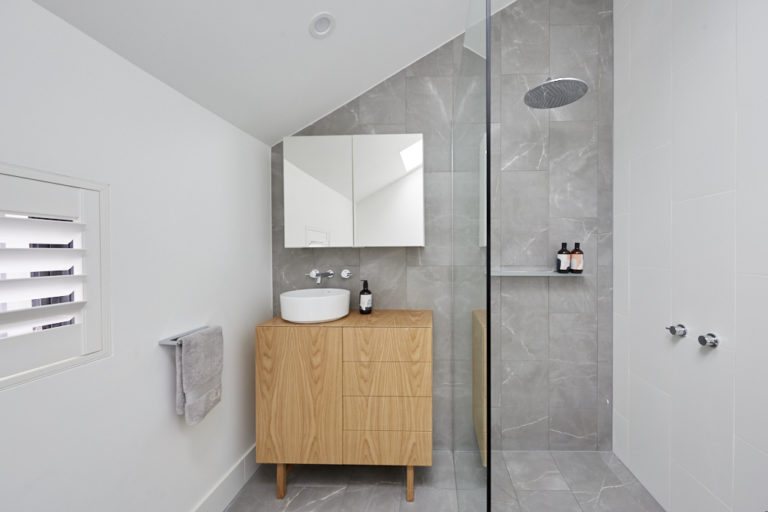 Neale said the pair always pushed the envelope that little bit further and was mad about their colour scheme and art choices.  Darren said it was an interesting choice to lower the ceiling and it had paid off, giving the room a more human scale.
They were all impressed with the walk-in and Shaynna said it was smart to have cabinets that could be taken away so the space could be used for something else entirely.
The en suite also went down well with all the judges, especially the ceramic tiles, which looked like real stone.
What to buy? Confetti Rain print by Tania Blanchard (or definitely an original if the budget stretches!), Larsson display cabinet in oak from Freedom (from the walk-in), Den leather armchair from Freedom.
Sticks and Wombat
Well, didn't those four skylights make an impression?! Neale said it was like a barn and absolutely beautiful! Darren went as far as to say it was the most successful treatment of the vast high ceilings and Neale said he didn't think he had ever seen skylights used so beautifully. Darren said the decision to panel the ceiling was sensational.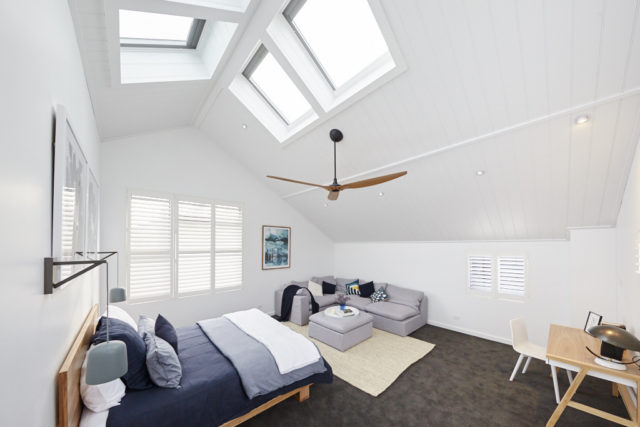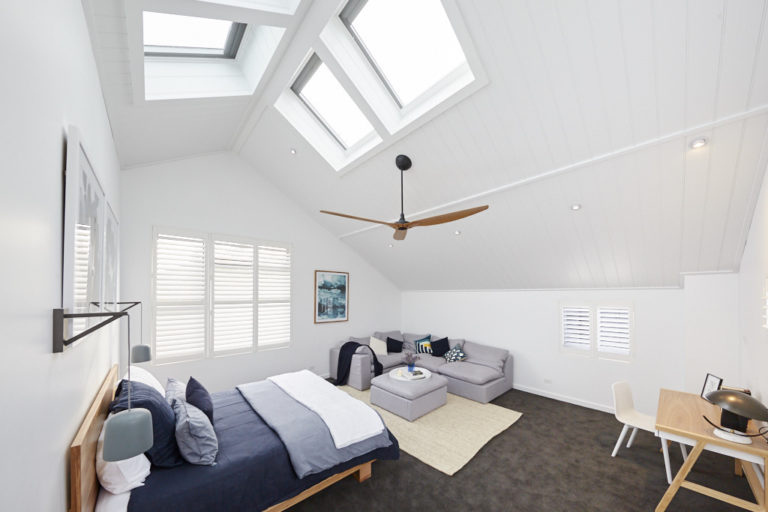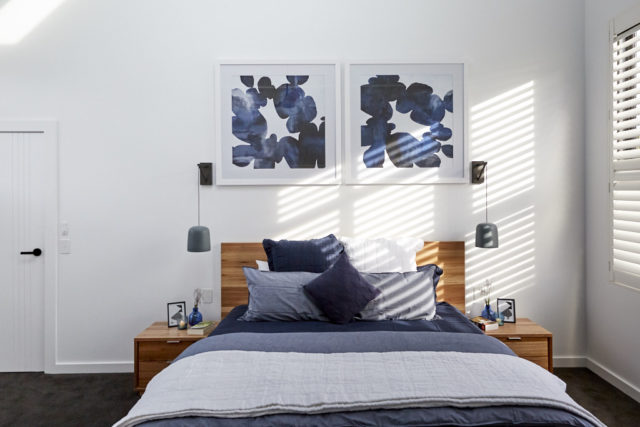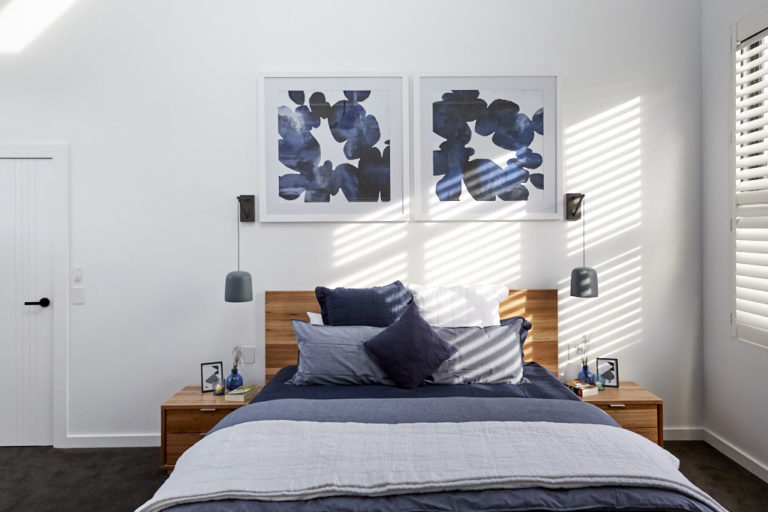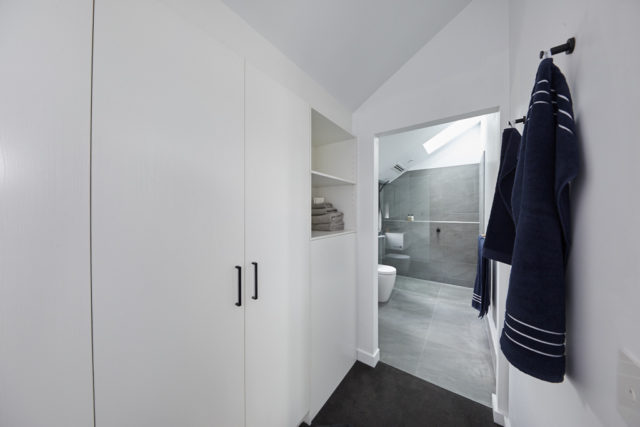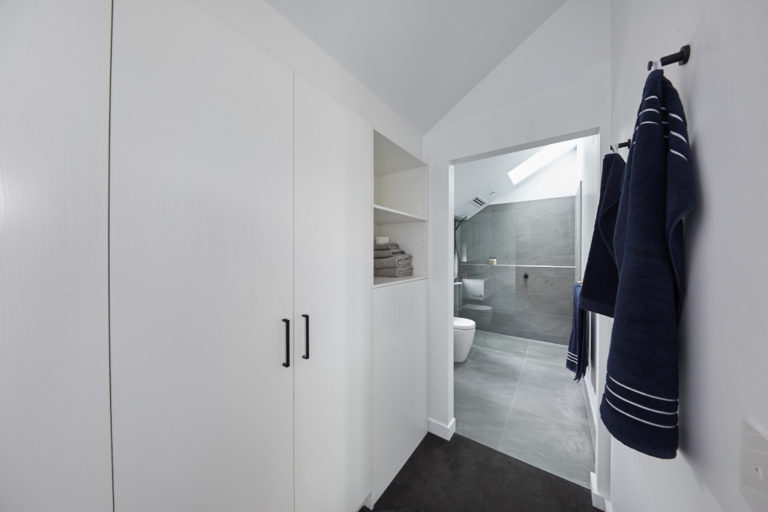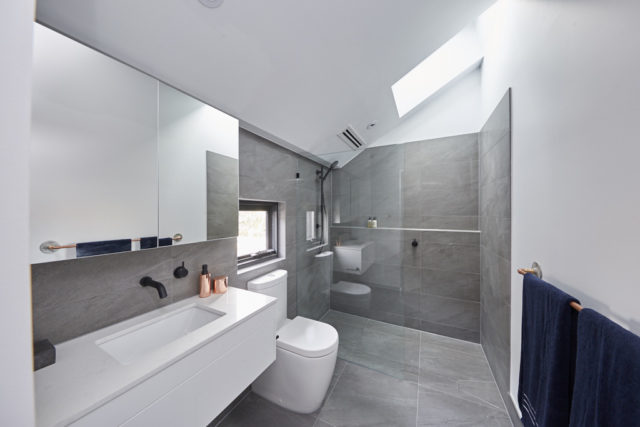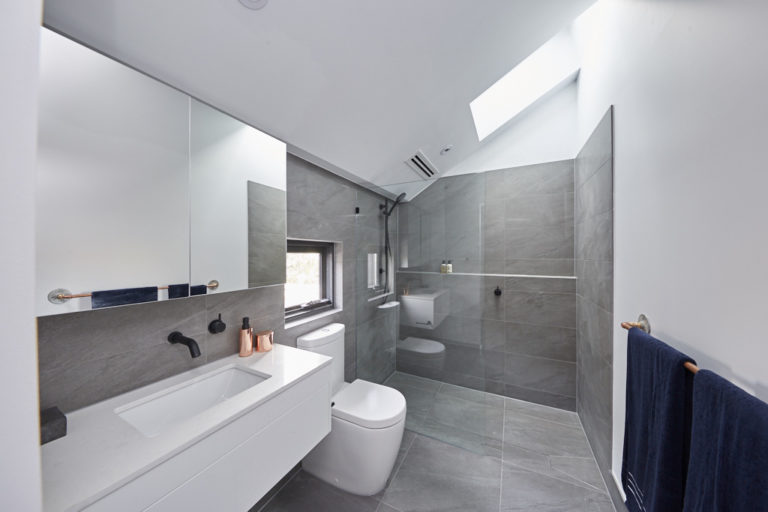 The judges liked the walk-in (with doors and everything!) and while they agreed the en suite didn't have wow factor, they liked the tile choice and loved the underfloor heating.
Darren said overall the boys had learnt a great deal and grown a huge amount.
What to buy? Viridian framed print from Freedom, sofa bed with chaise from Modern Furniture, Orissa rug from Freedom (I've had two of these and they're great rugs!).
Josh and Elyse
With its rendered wall and distinct living, sleeping and working areas, Shaynna said it didn't have the flexibility of quite a few of the others but Darren disagreed and thought he could still imagine running a business out of there.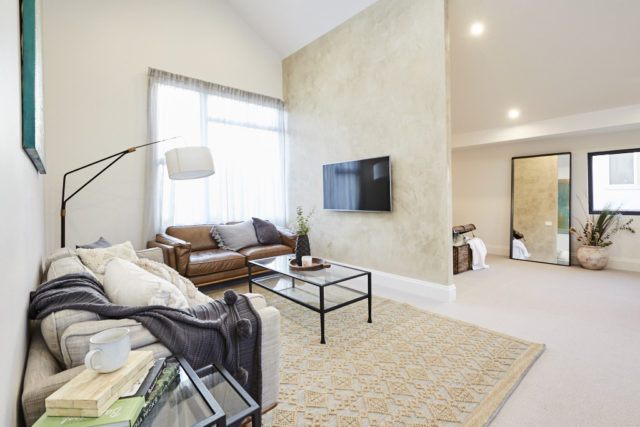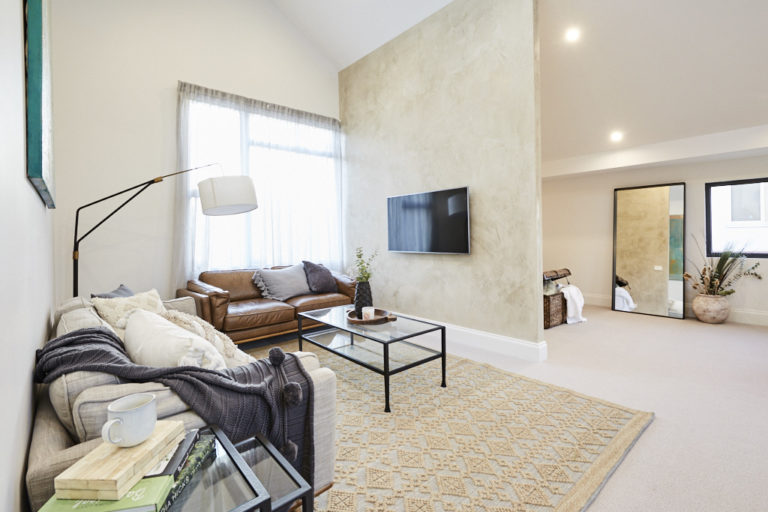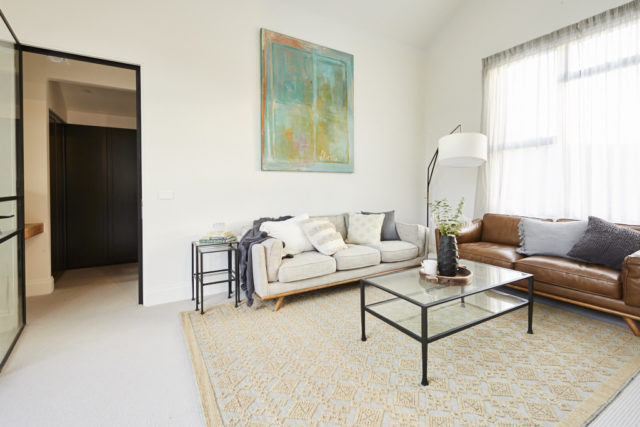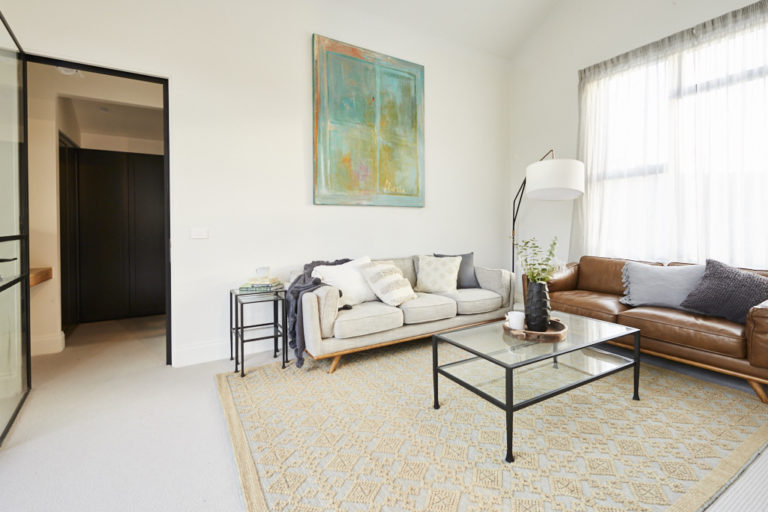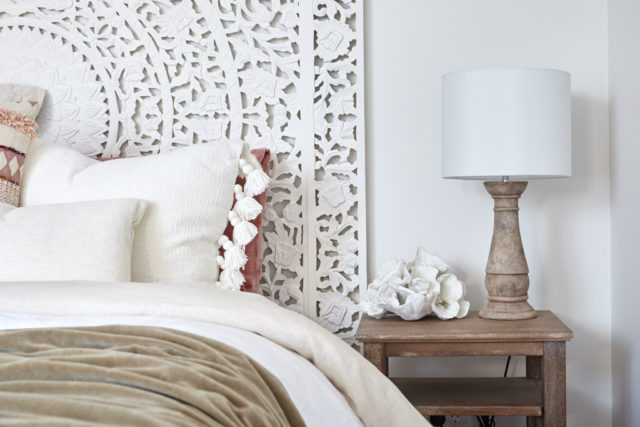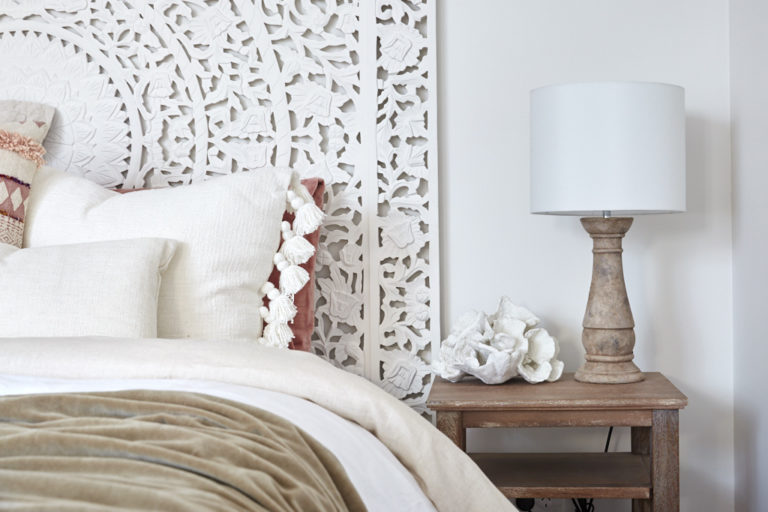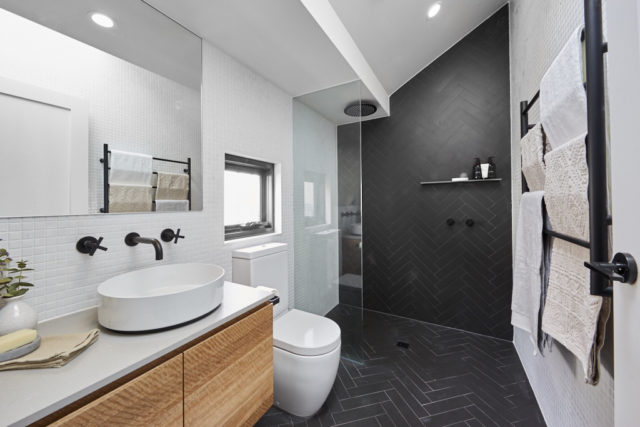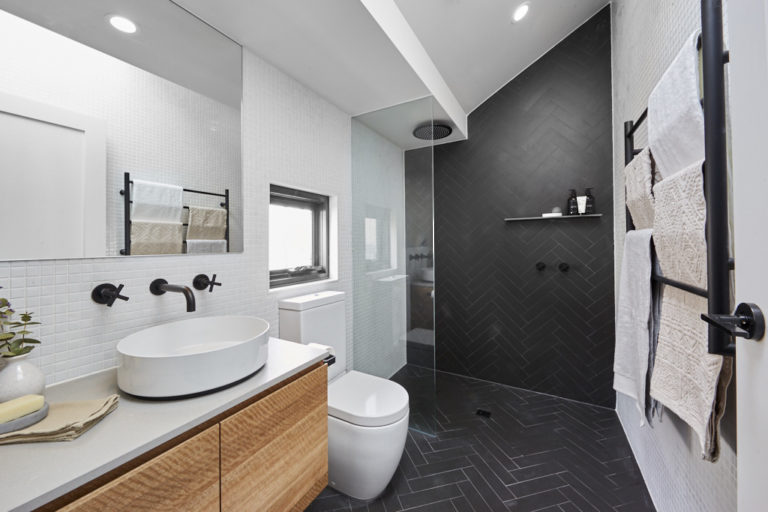 Neale said it was absolutely stunning. Darren loved the drapery and said they knew how to balance out all their elements.
Shaynna loved the bedhead, Darren raved about the colour palette and Neale said it was that beautiful mismatch which Josh and Elyse did so well.
That black walk-in robe was a great contrast and while the bathroom was nice, Shaynna thought the shower screen was much too narrow and Darren said it would cause a lot of water on the floor.
What to buy? Cutout wood bedhead (of course!) and fringed cushion from Cult Traders, The Pond artwork by Alieska, that black steel door.
Which was YOUR favourite?