Marcia Priestley's latest works are about so much more than the female silhouette, but it's certainly a beautiful place to start. Known best for her line art inspired by the female form, if you like that, you're probably going to love these new abstract works!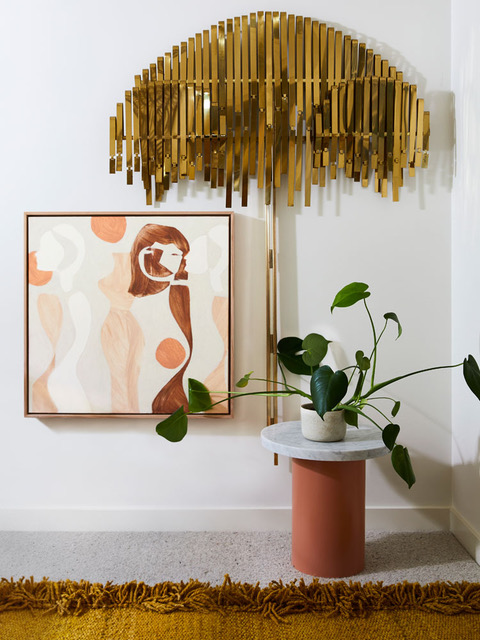 What's more, the Bendigo artist is now taking commissions for family portraits in this style. What a precious and unique keepsake and future heirloom that could be!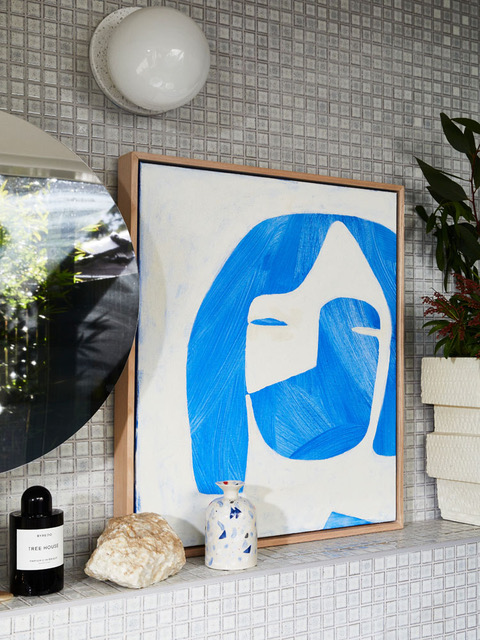 Her paintings serve first to illustrate the contour lines of a female silhouette, but when you look more deeply, they're designed to reveal a certain integrity and grace within each individual subject. It's easy to see how the curves of Marcia's new collection complement a Mid Century Modern aesthetic, with sumptuous silhouettes formed by her organic approach.
Marcia, who works as an artist under the brand Bibi Ana + Co. (meaning a story about a woman) has a diverse style depending on her mood, but her signature style would have to be her line works which have more recently been developed into her latest original art range, the Contour Collection.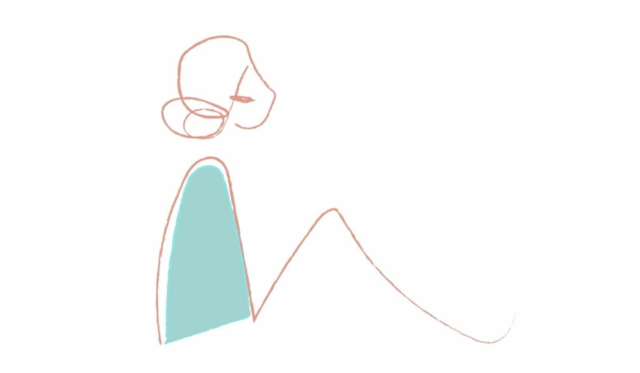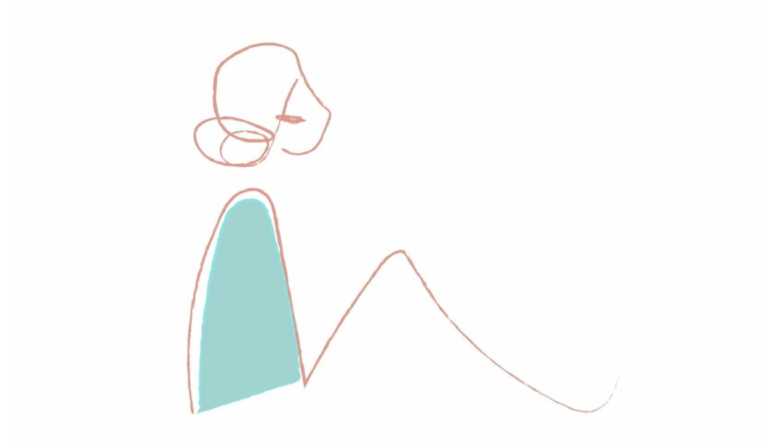 The clean, simple lines have been designed with predominantly earthy tones. You could say her unique style has been carefully curated to pair with her lifelong axiom: 'The simple things in life are often the best'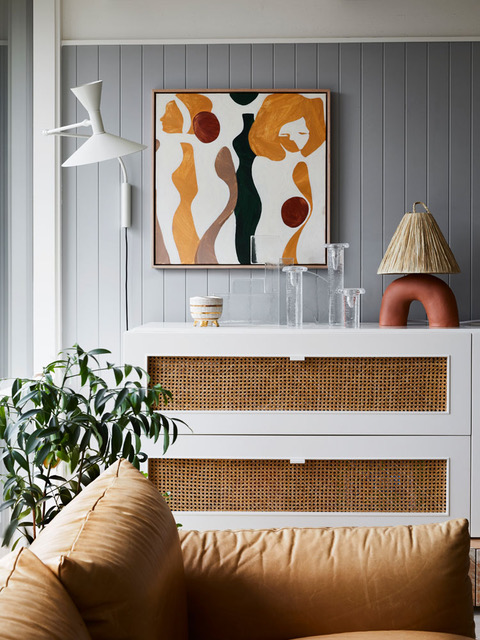 Endlessly inspired by Mother Nature, Marcia paints in a studio surrounded by the Australian bush. Forever experimenting with line design, her symbolic and minimal style is derived from one single fluid line in a simplistic yet powerful formation.
"I'm diverse in my thinking," Marcia says. "I paint what I see which translates into what I feel. I paint from emotion. About how I see myself and how I see others. I paint from inspiration I find in love, passion, vulnerability and strength.
"My goal is to capture a feeling rather than just a simple image. Art gives me the freedom to be myself"
Julia Green of Greenhouse Interiors, who represents her, says: "Beauty often lies in simplicity; sometimes the most uncomplicated pieces of art are the most captivating, and so it is with Bibi Ana + Co. With no more than a few strokes, Marcia creates an alluring sketch of the female silhouette.
"Her collection of works capture the dignity, elegance and grandeur of the female form, and each piece evokes a seperate emotion that is left to its audience to interpret. These contemporary creations are as impactful as they are unassuming, and are examples of modern line artistry at its finest."
Contour Collection limited edition prints start at $295.
Shop originals and prints online at Greenhouse Interiors.
Visit the Bibi Ana + Co. website
IMAGES: Styling by Julia Green assisted by Aisha Chaudhry and Jess Retallack with photography by Armelle Habib.