While Bendigo based artist Marcia Priestley (of Bibi Ana + Co) lives far from the ocean, it's a major source of inspiration for her work and particularly her latest collection titled Coast. "I describe Coast as being a littoral experience of original art. Unfortunately, I'm not lucky enough to enjoy the ocean every day like I would love to so instead I often catch myself reminiscing about the places I have relished visiting," says Marcia of the colourful, abstract works that she markets under the Bibi Ana + Co. brand. Both words are Indian – bibi means 'woman' or 'man's wife' while ana translates to 'anecdote' or a short story about a person.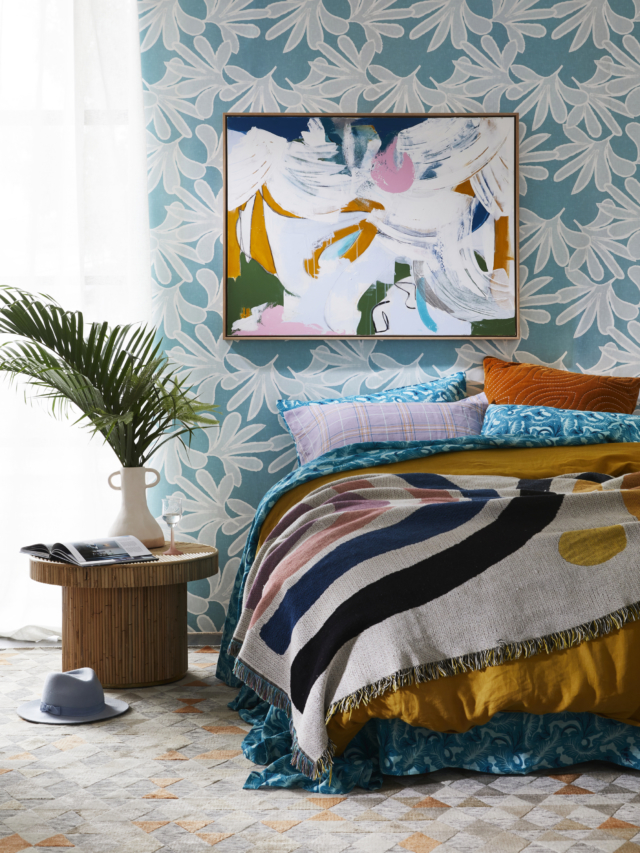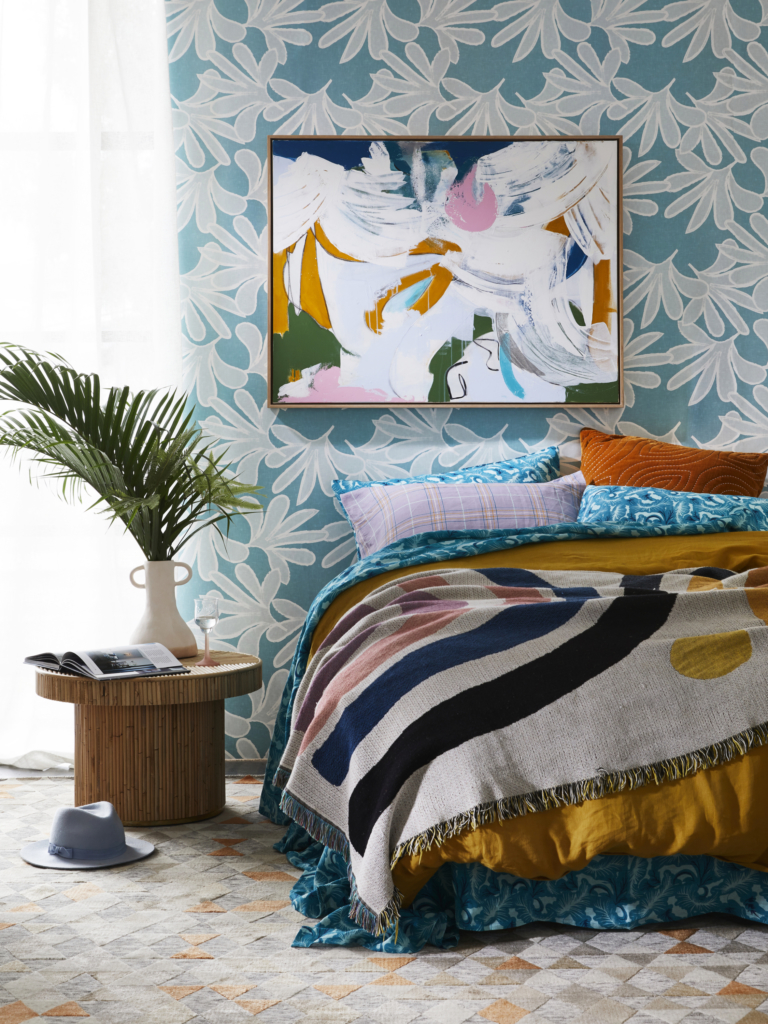 "Coast is based on the foreshores of the sea. It's about the tropical escapes I captured in my memory across the Pacific to the Atlantic Ocean and what unifies them is my love for the palms, hot sand and the clear, pristine water," says Marcia who paints from her Bendigo studio immersed in a very different landscape.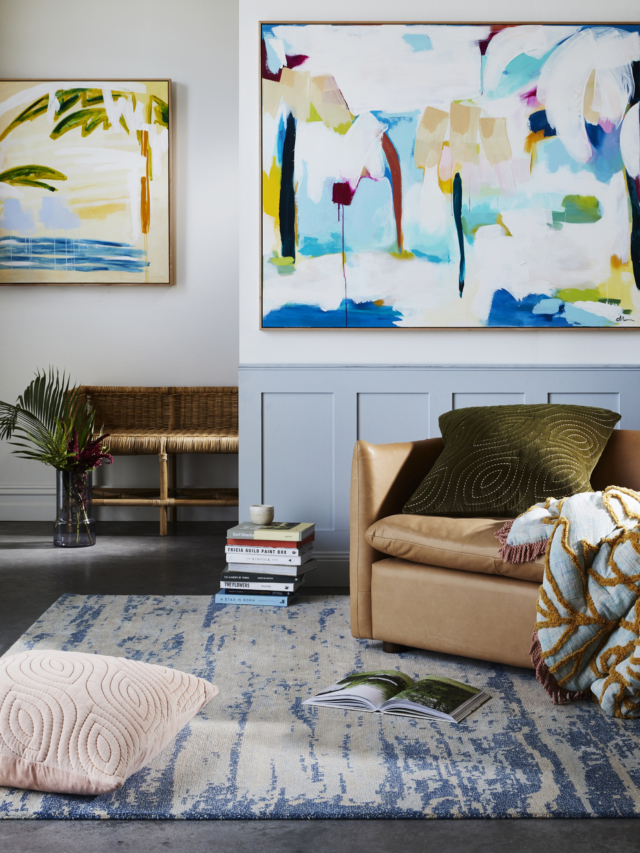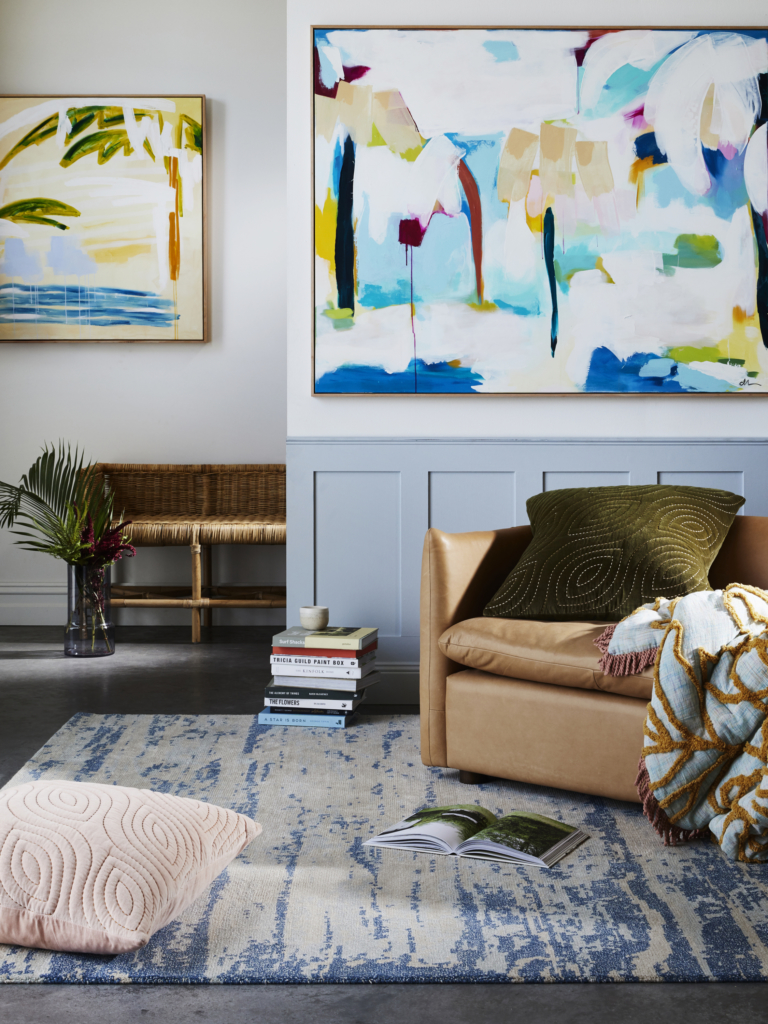 "I paint surrounded by the rugged Australian bush, listening to whatever is on the radio. When I painted 'Cocomo' over the summer, I bet you can you guess the song I was listening to at the time! It's one of the happiest paintings I have ever painted!" says Marcia who uses acrylic and oil paints and pastels to create her works.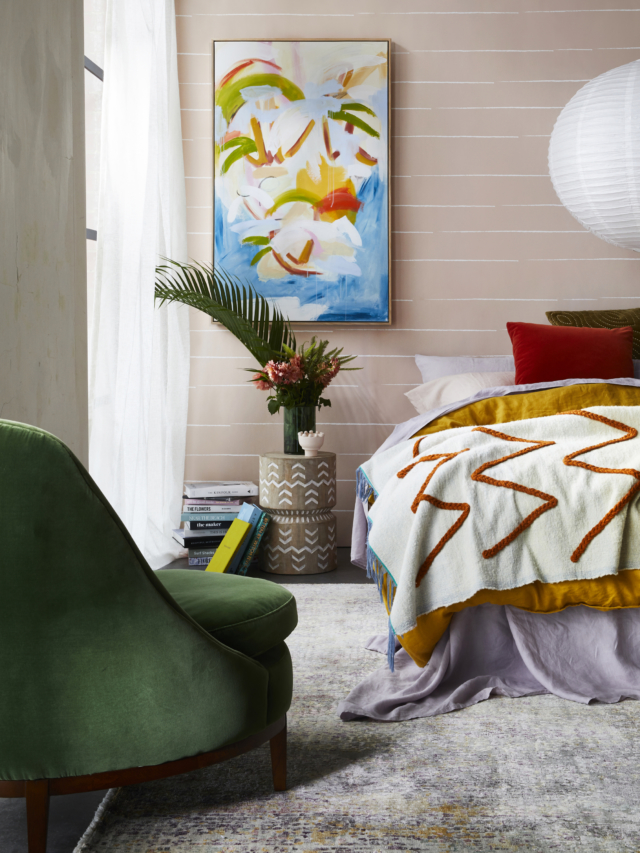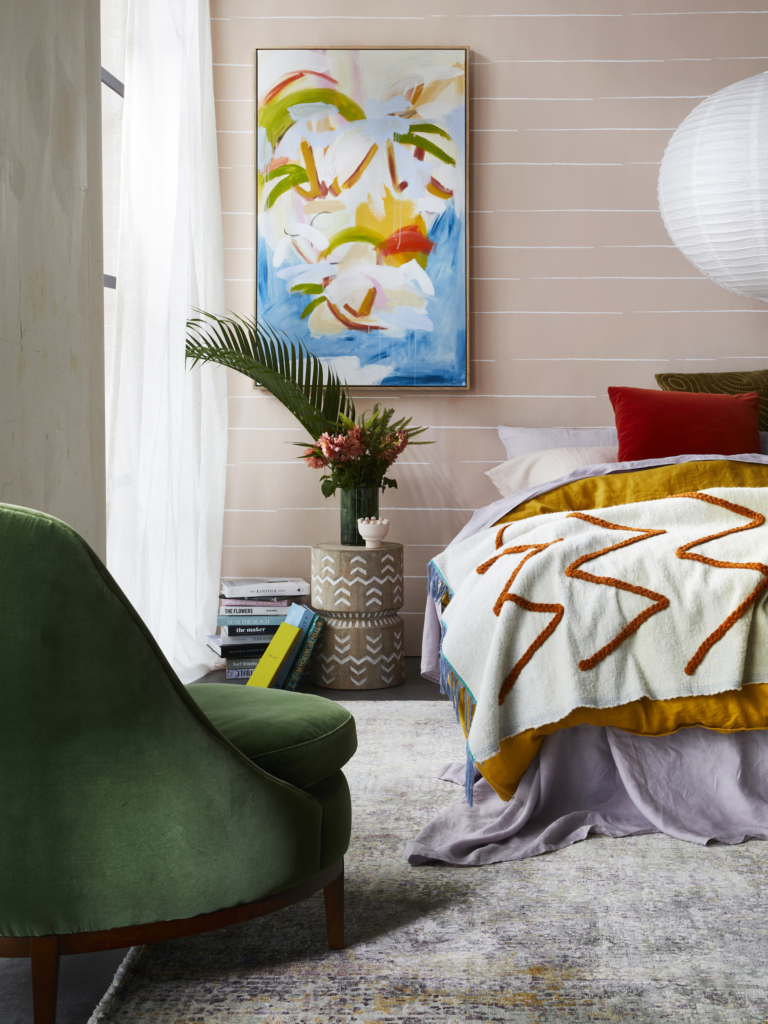 With professional artistic training, Marcia has spent a lifetime honing her skills which includes line drawing also – a passion that began after her two daughters were born and she wanted to capture every moment. "I loved sketching my girls when they were little. Every second I could I would draw them, which they loved," says Marcia whose sketches of the female silhouette are beautiful in their simplicity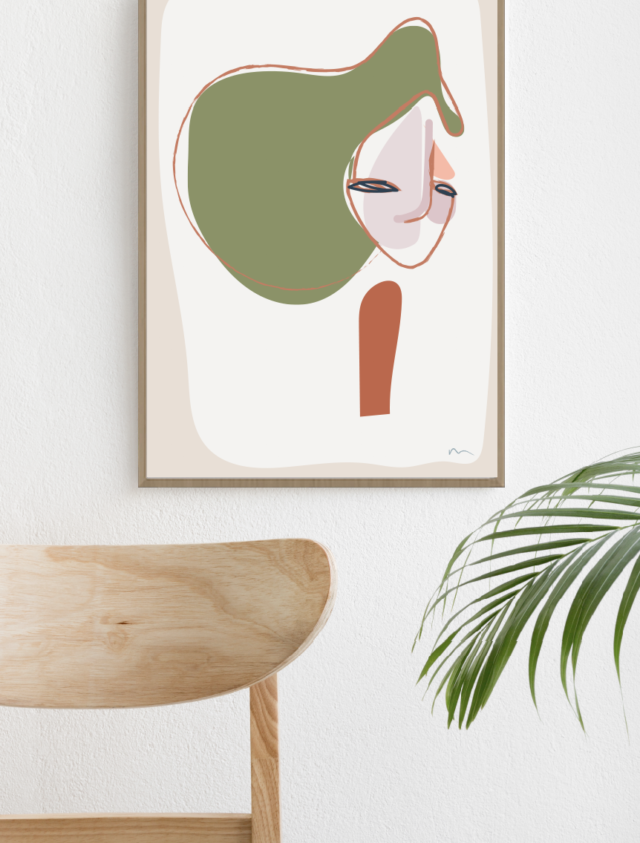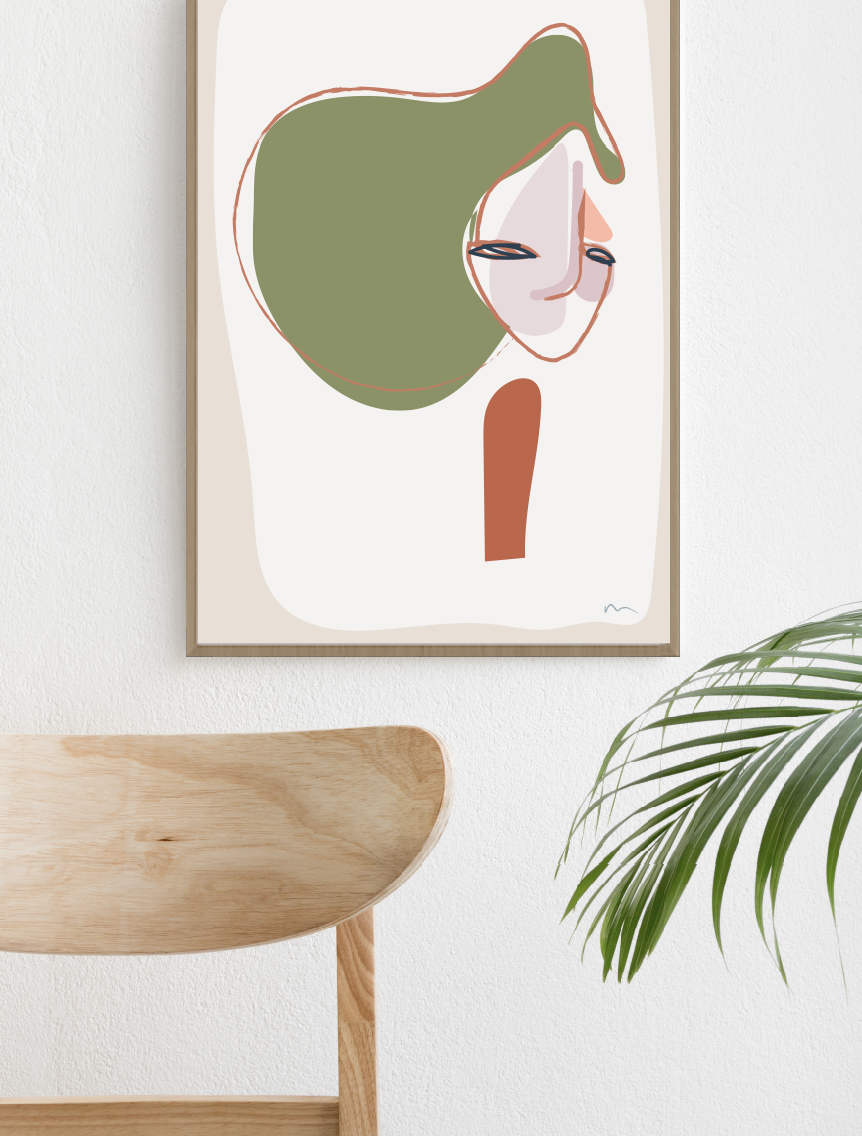 "I eventually fell in love with sketching women in general. Every woman has a story to tell and that's where my line art came from. I've really tried to capture an emotion we all feel behind each drawing I have created. I try my hardest to be completely original with my art. I enjoy other artists' work, but I don't study it because I try my hardest to stay true to myself," says Marcia who used to produce a greeting card range also that was stocked Australia wide in retail outlets such as David Jones, Card & Caboodle and Dymocks book stores.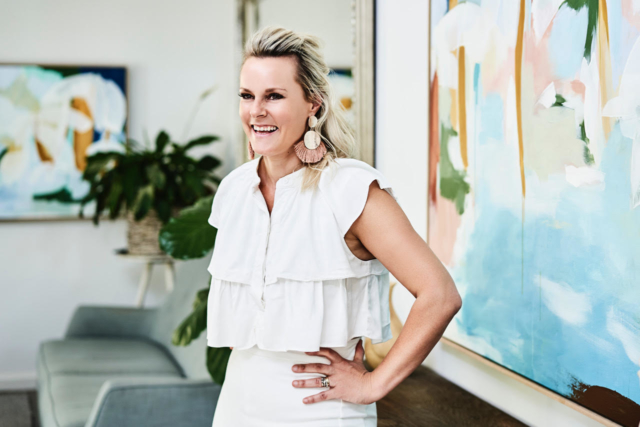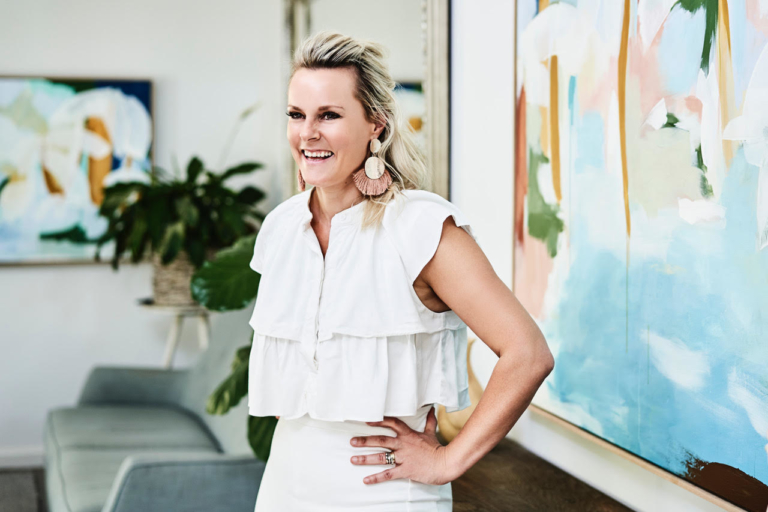 "I loved creating the greeting card range but I soon realised it was a lot of effort for my family to pack cards on their weekends! You can say illustrating, painting and designing is my life. Without it I would feel completely lost."
Photography: Armelle Habib | Styling: Julia Green for Greenhouse Interiors, assisted by Aisha Chaudhry, Janneke Coyle and Sara Huckett