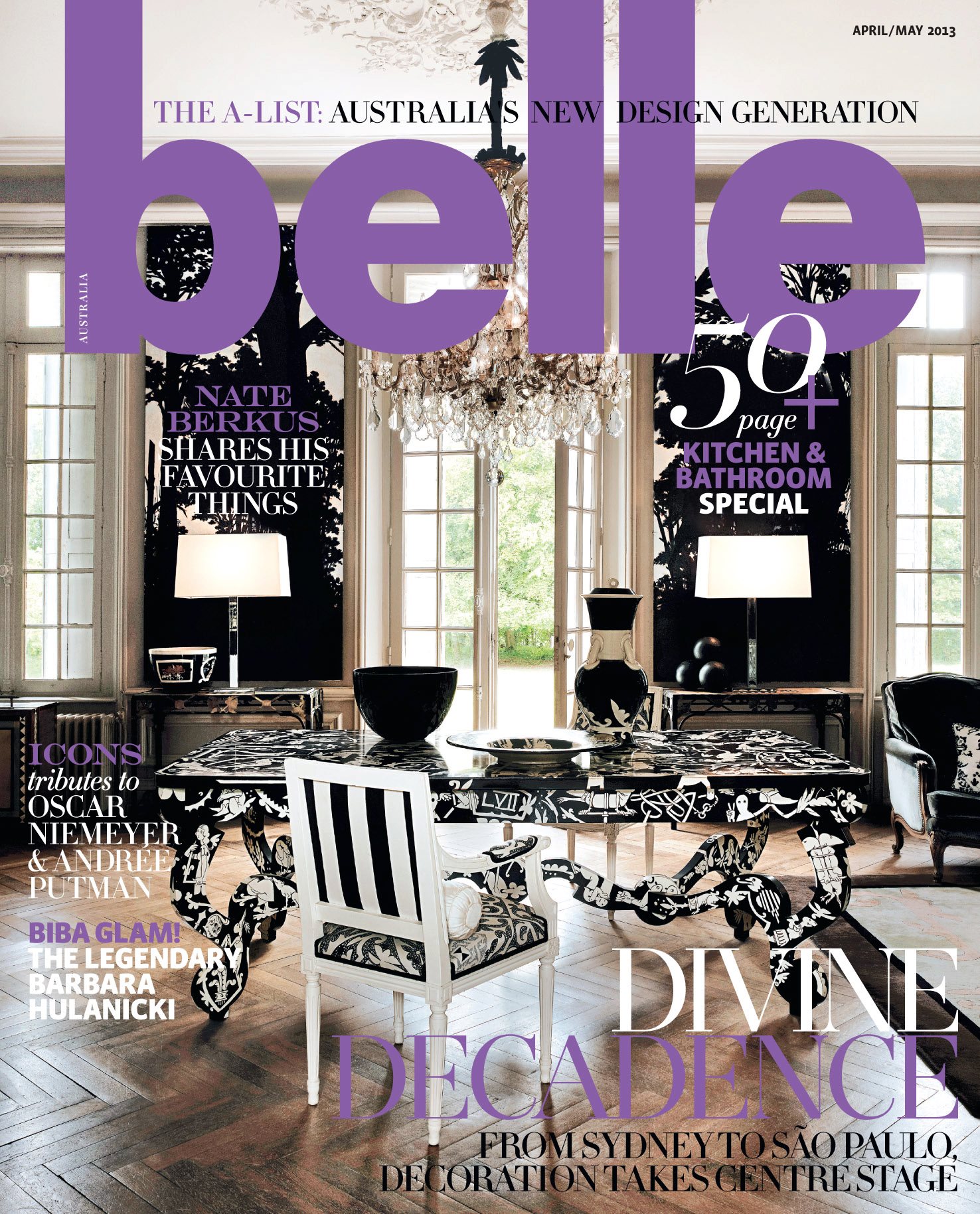 At the risk of being hammered by interior aficionados, I have to admit this is the first time I have read Belle magazine. Gasp. But put down your pitchforks, because I've been converted. If their deliciously decadent front cover didn't do it (which, let's admit, it did), then the quality editorial inside would have tipped me over. Why, I hear you ask, is this the first time I've read Belle? It was the Vogue effect; I don't buy Vogue because it's too inaccessible (concepts and price tags). And I mistakenly believed I would feel the same way about Belle… I've never been so happy to be proved wrong!
Highlights
The styling by Steve Cordony on the 'Spy Trends' pages. I've never been inclined to visit India, however the exquisite detail of these pages is making me reconsider.

The 'Hot Shots' feature on young Australian design talent. Particularly loved the comment by Henry Wilson of Henry Wilson Studio that "we might have a different design landscape in Australia if the cut-off for industrial design was replaced with an interview and portfolio." The fashion sense of the blokes profiled in this feature was incredible (yellow socks!), and was followed up by the Right Now Man page of suave men's products.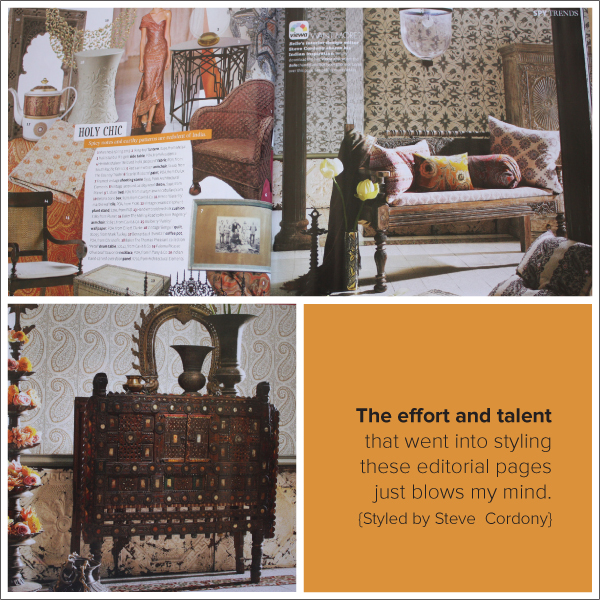 What I loved
As a previous magazine editor (of a niche magazine), I always wondered how many people actually read my Editor's Letter; it's the first page I flip to when reading a new mag. I'm loving Neale Whitaker on The Block, and as shown with his Editor's Letter, he has an elegant writing style to match his aesthetic sensibilities.
Hospitality design group AvroKO make me want to visit New York again solely to tour the establishments they have left their mark on. As writer Mitchell Oakley Smith says: "(they have) radically reimagined New York's dining scene from the architecture and interiors down to the menus." 
The smart conversion of a pub into a family home in inner city Melbourne. Inspired by crisp, organic Scandinavian design, this is a genius conversion by interior designers Hecker Guthrie. I'm lusting after the AndTradition 'raft' barstools used in the kitchen.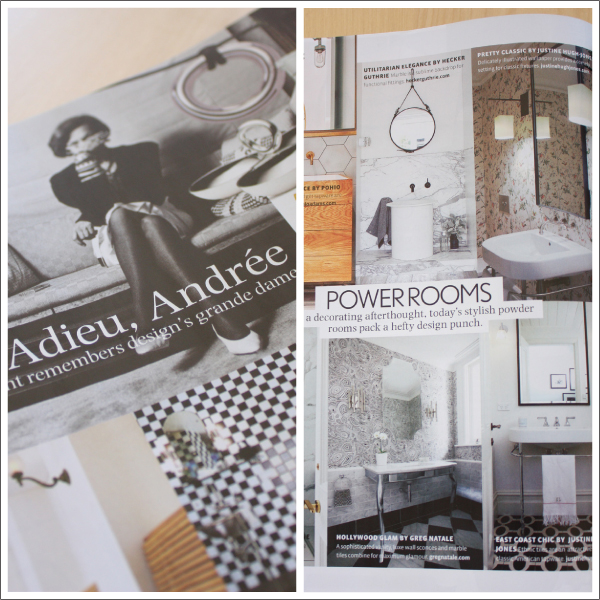 Things I'm coveting
After reading the piece by Jean Wright on Parisian designer Andrée Putman, I'm desperate to get my hands on a copy of the book Putman Style by Stephane Gerschel. When Andrée's imitable style was commented on, she explained it was the same as placing objects in an interior, and was quoted as saying: "the secret thread that assembles it is you – that's what makes it individual."

The Bathroom Trends page 'Power Rooms' had six standout powder rooms that are all worthy of a Pinterest pin.

Osborne & Little Penguin Library Wallpaper: this was actually an ad in the magazine, but resonated with me. Over 12 months ago I purchased a box of 100 Penguin book cover postcards and have been pondering what to do with them. I suggested creating three big squares of them on the wall and my husband was not impressed – until I showed him the ad for this wallpaper, and now that he can visualize it I think I can swing him around!