As the owner of Botanica Real Food, Brisbane's wildly popular boutique salad shop, Alison Hutley's days are long so when the weekend comes she loves nothing more than relaxing at home with her family. Thus, when Pottery Barn offered to make over her lounge room recently, she jumped at the chance. "We were given the opportunity to choose from the entire Pottery Barn store which was a dream come true!" says Alison.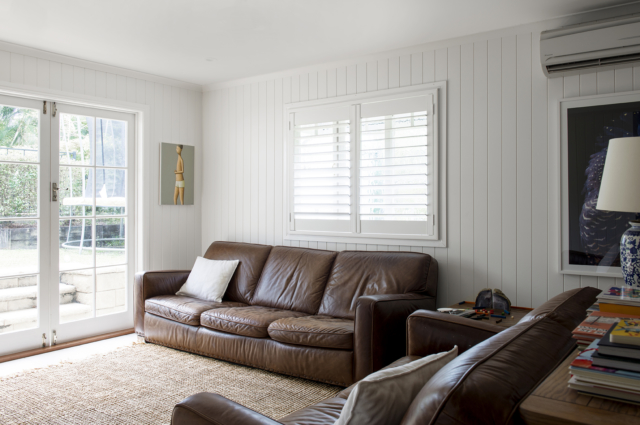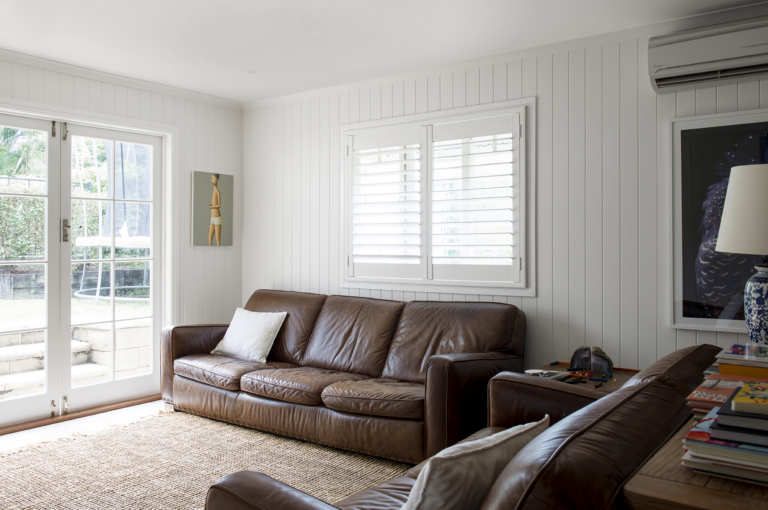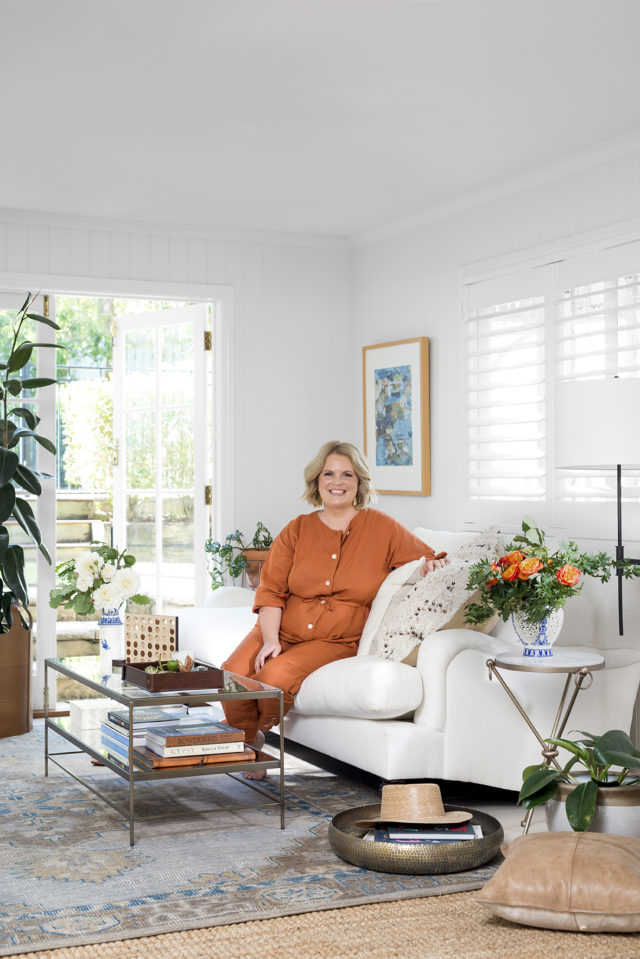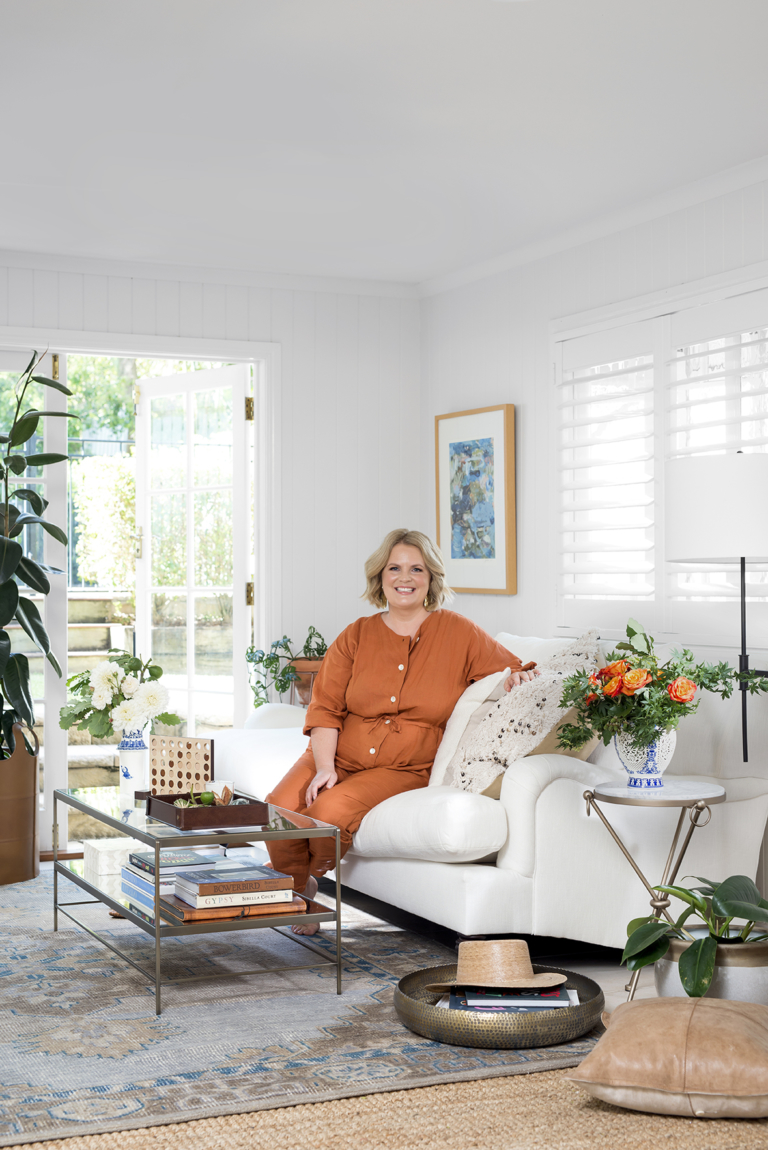 "I wanted something relaxing, fresh and family oriented. I wanted the space to be calm and comfortable and to allow a seamless passage from the outdoors to the indoors, particularly given our lifestyle in Brisbane. We wanted to maximise the sunshine in our space!"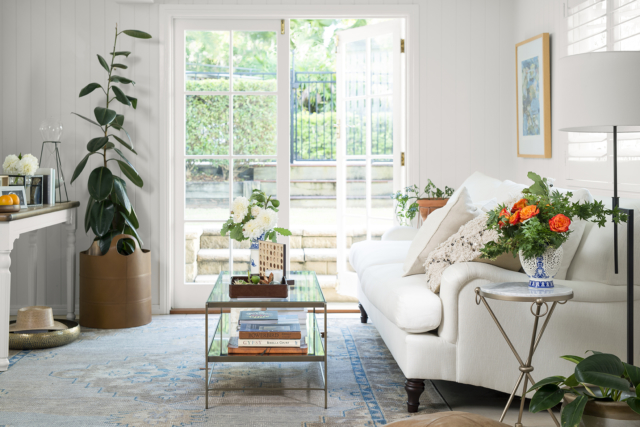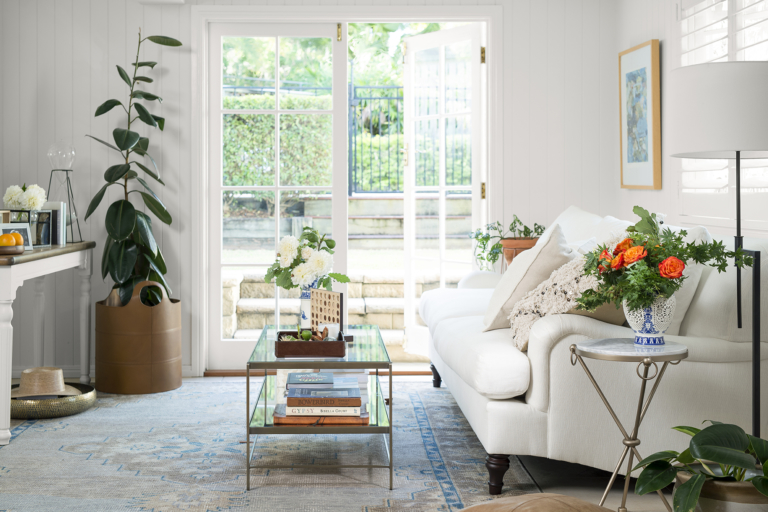 Working with stylist Hayley Jenkin, the room was overhauled using a combination of old and new pieces. "Hayley combined our personal items with our favourite Pottery Barn choices to create a look and feel that's uniquely ours and is a celebration of our family. It really is a collection of loved and new pieces," says Alison.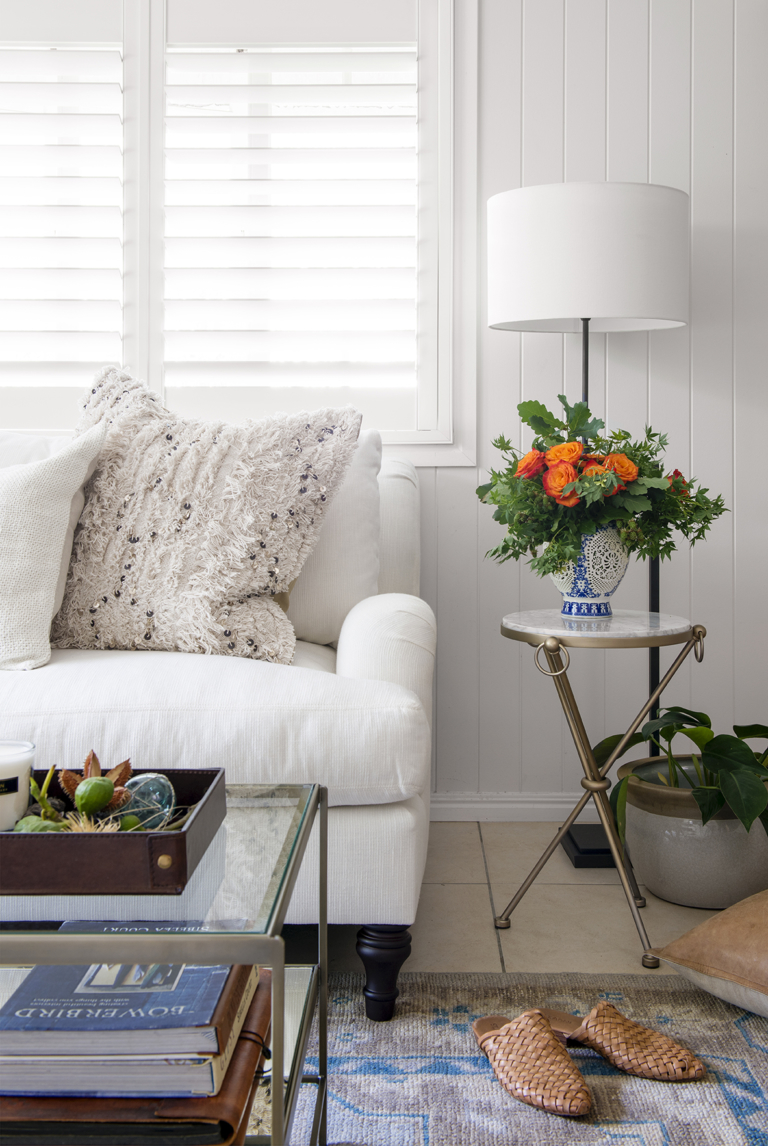 One of the most notable changes is the addition of a fresh new white couch. "The old dark leather couches made the room feel tired. Now the natural light just bounces off the sofa creating the illusion of more space. We get beautiful light in that space, but we didn't seem to spend much time down there during the day before. It needed some love," says Alison.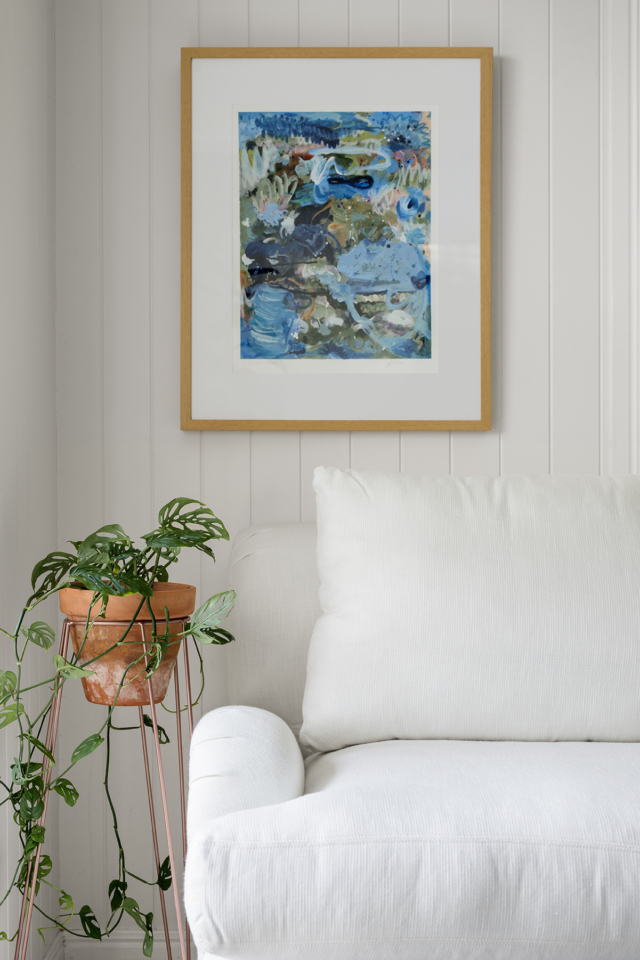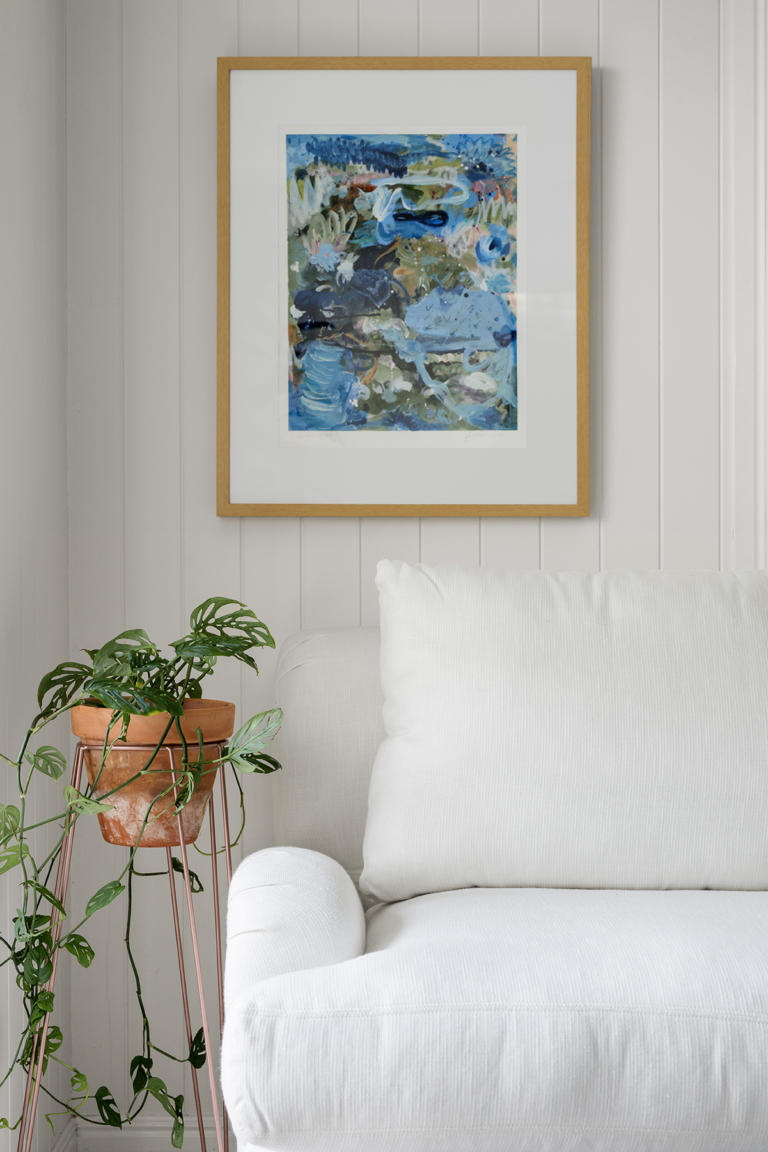 Some new artwork added a fresh new look too. "The main artwork is called 'Garden Tales' and is an original piece on paper by Jayfeather Art, an Australian artist. It was the perfect piece to bring the outside in and it worked brilliantly with the greenery that we added throughout the room. I loved how it worked with the blues in the rug and accessories, and how the frame worked with the terracotta tones in the room too," says Hayley.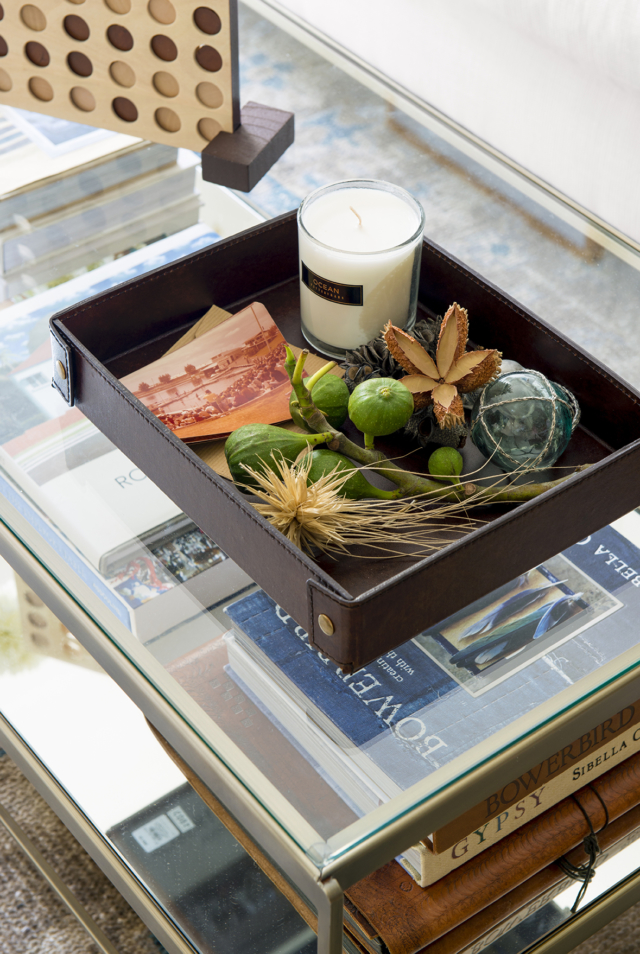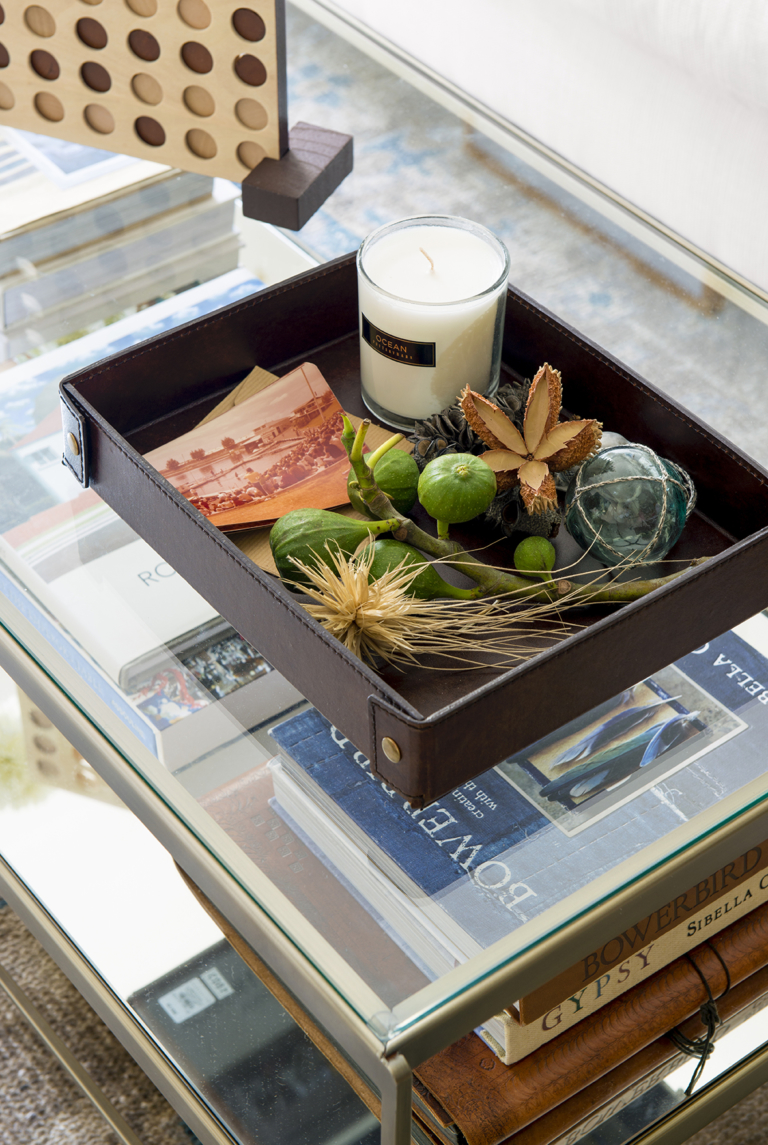 Hayley, a published creative director and stylist (and owner of the Sunshine Coast based Wholehearted Studio), relished the opportunity to transform the space. "My favourite part was seeing the Hutleys' reaction to their new look living room. That was the best! Their positive feedback afterwards made the day such a highlight for me. As far as the styling went, I loved how the room took into consideration their personal style and tastes and included details that had meaning too," says Hayley.