Located on Sydney's Northern Beaches, this 1930's weatherboard shack was renovated in 1995 and hadn't been touched again until Alex Gourlay of Vellum Interiors was called in recently to overhaul the home's bathrooms. "The brief from the clients was to modernise the spaces, while keeping in line with the existing look and feel of rest of the house. Since the spaces hadn't been touched for more than 20 years, in which time the clients' needs had changed, there were some specific requests as well," says Alex.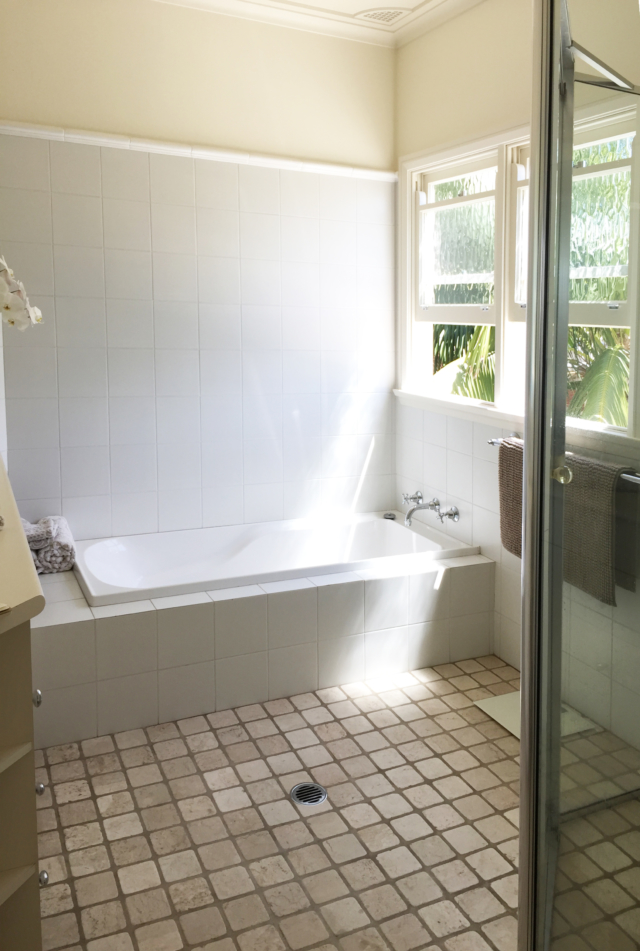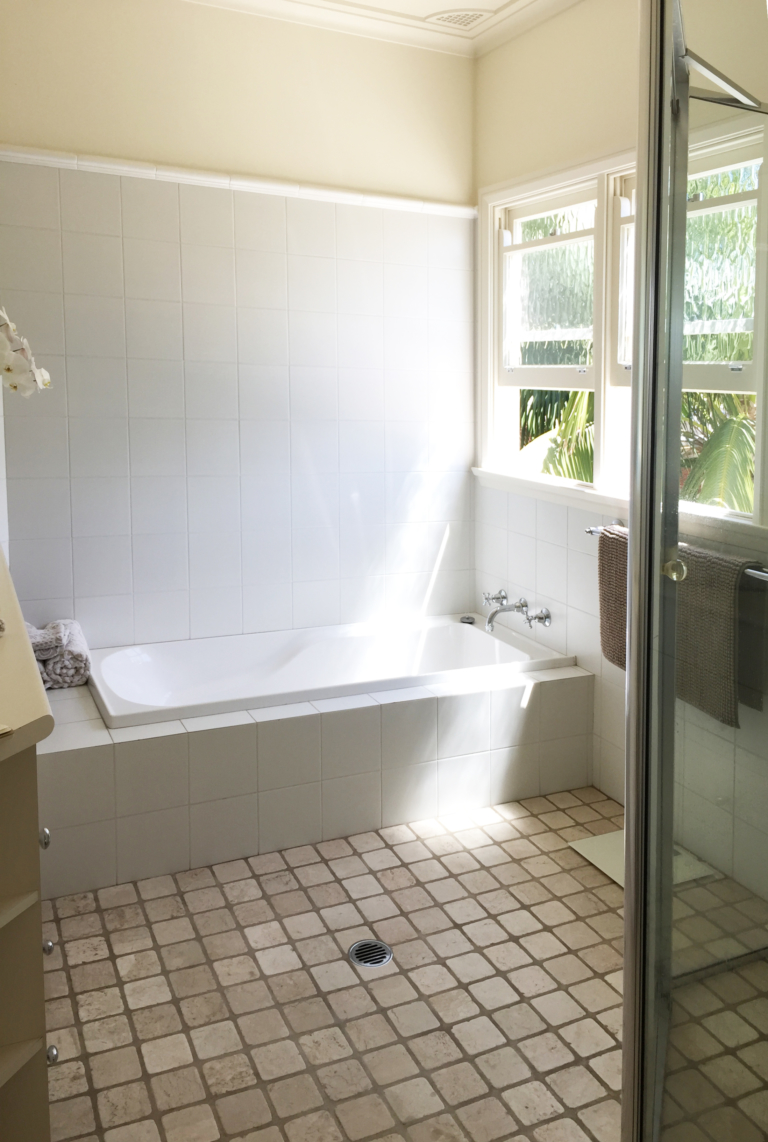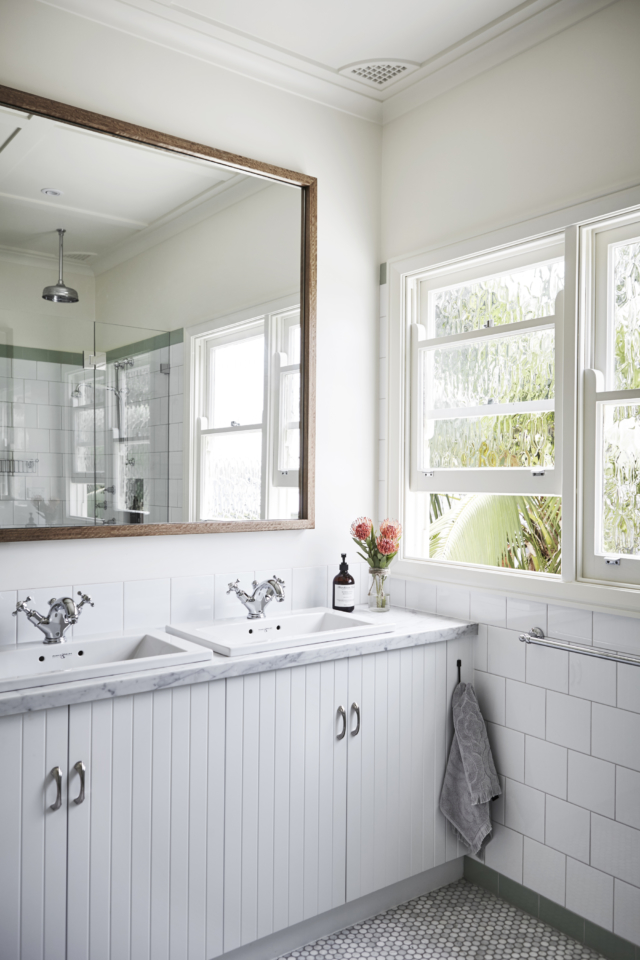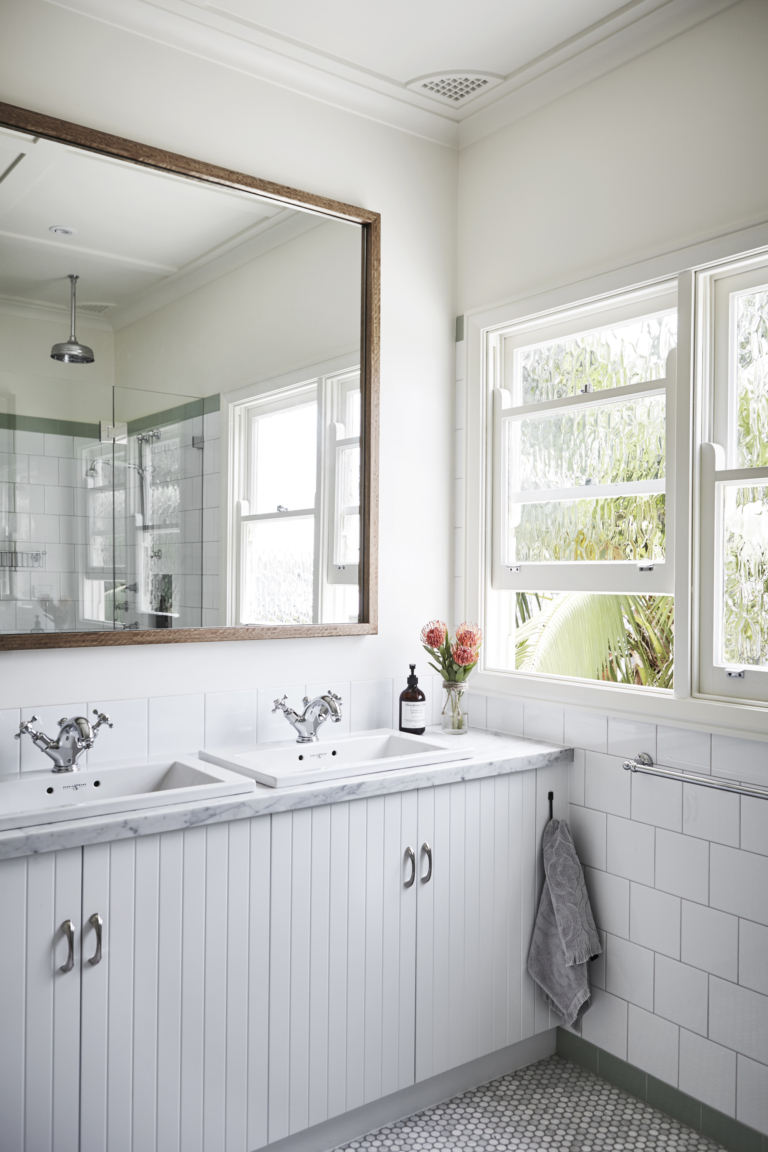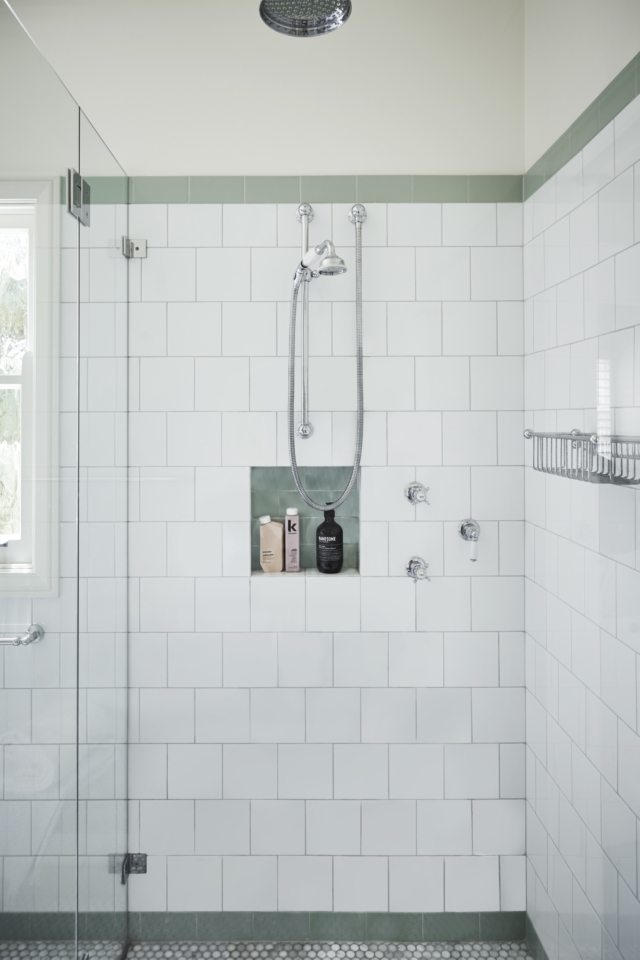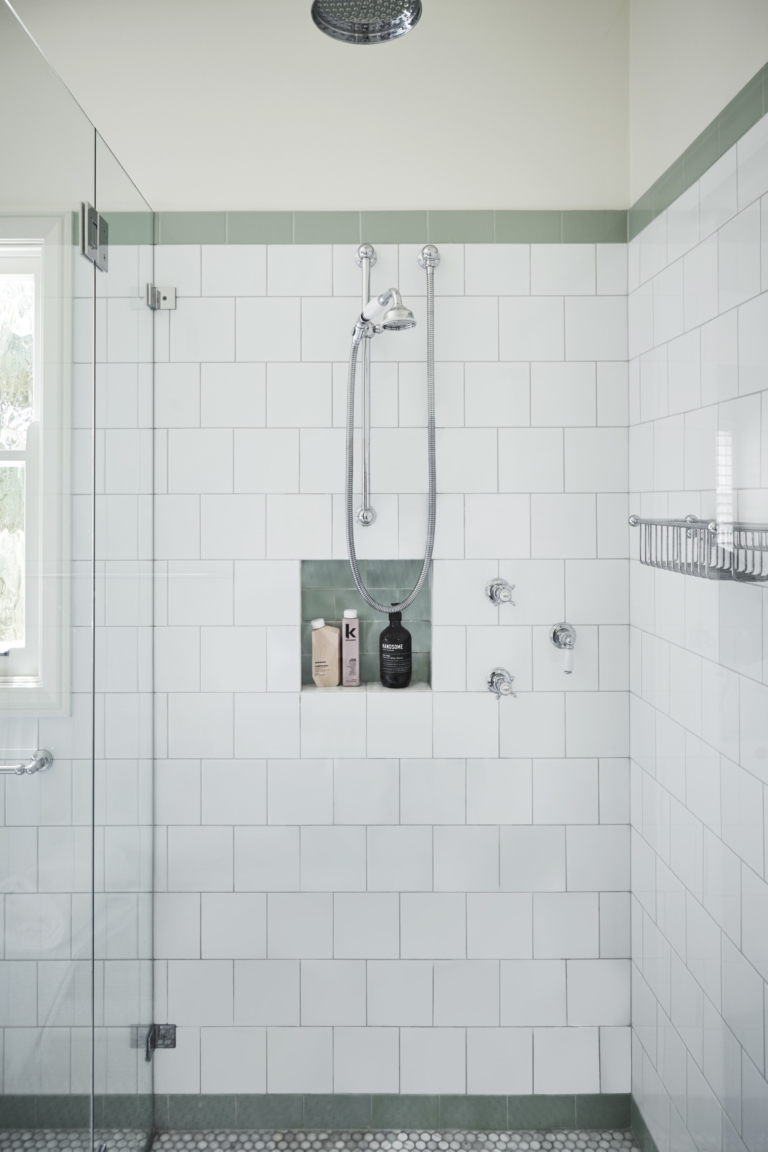 Tasked with transforming the home's wet areas, Alex started by improving their functionality. "For example, being empty-nesters, the home's ensuite is now the most-used bathroom in the house. With a bathtub that was rarely filled, the brief from the homeowners was to make the space more practical for them and add a double vanity if we could. They also wanted an element of luxury and elegance so the space could be a relaxing sanctuary," says Alex.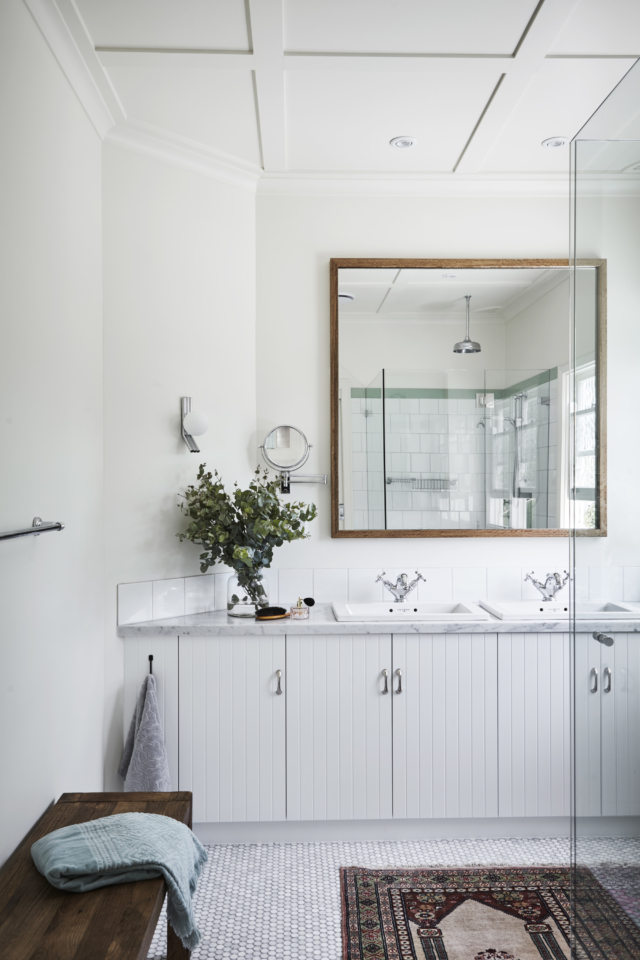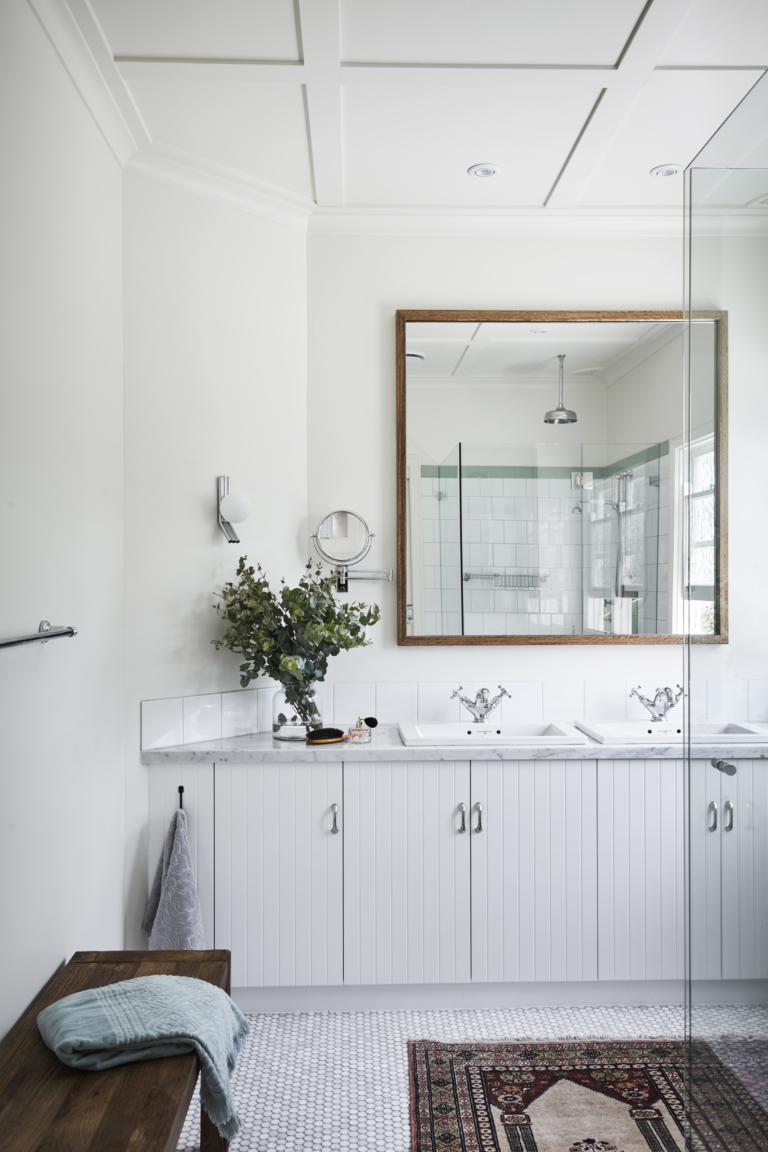 "I was extremely happy with how the ensuite turned out, as it was this space that the floor plan changed the most. It now makes you feel happy and relaxed as soon as you walk in, and functions so much better for the clients," says Alex.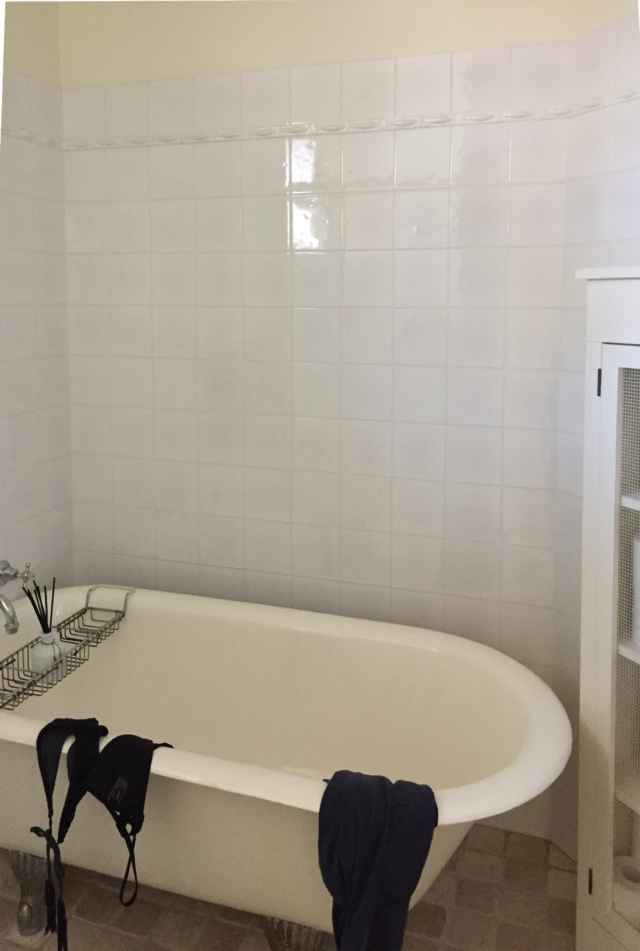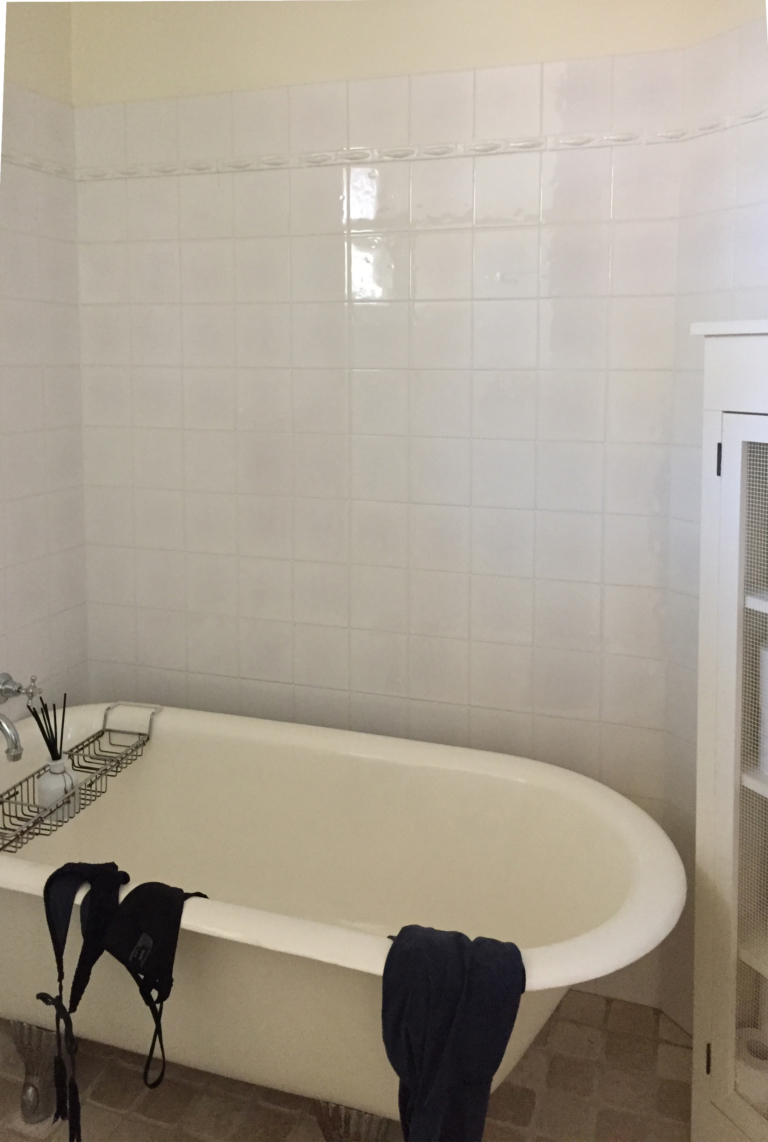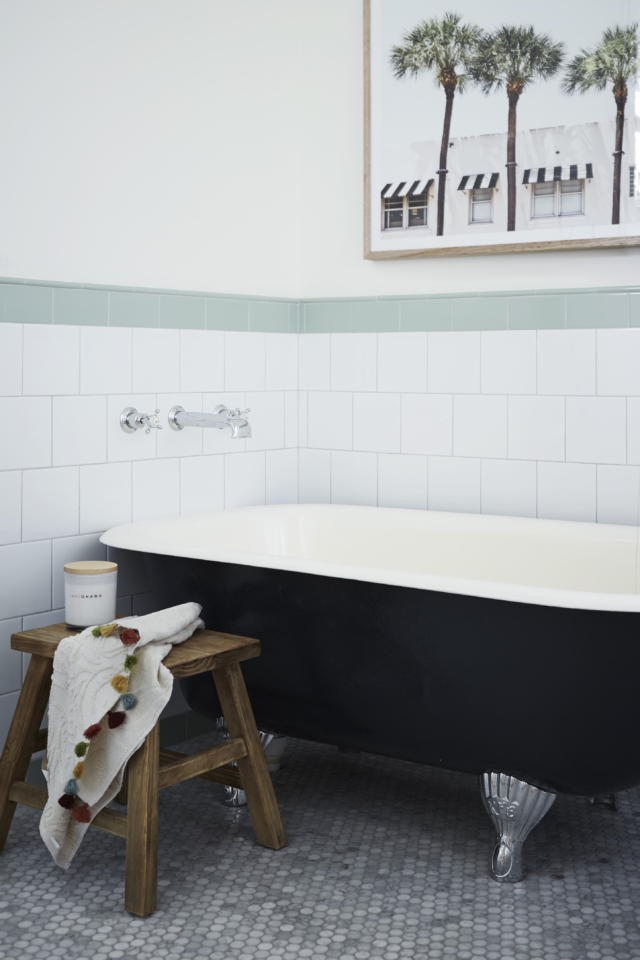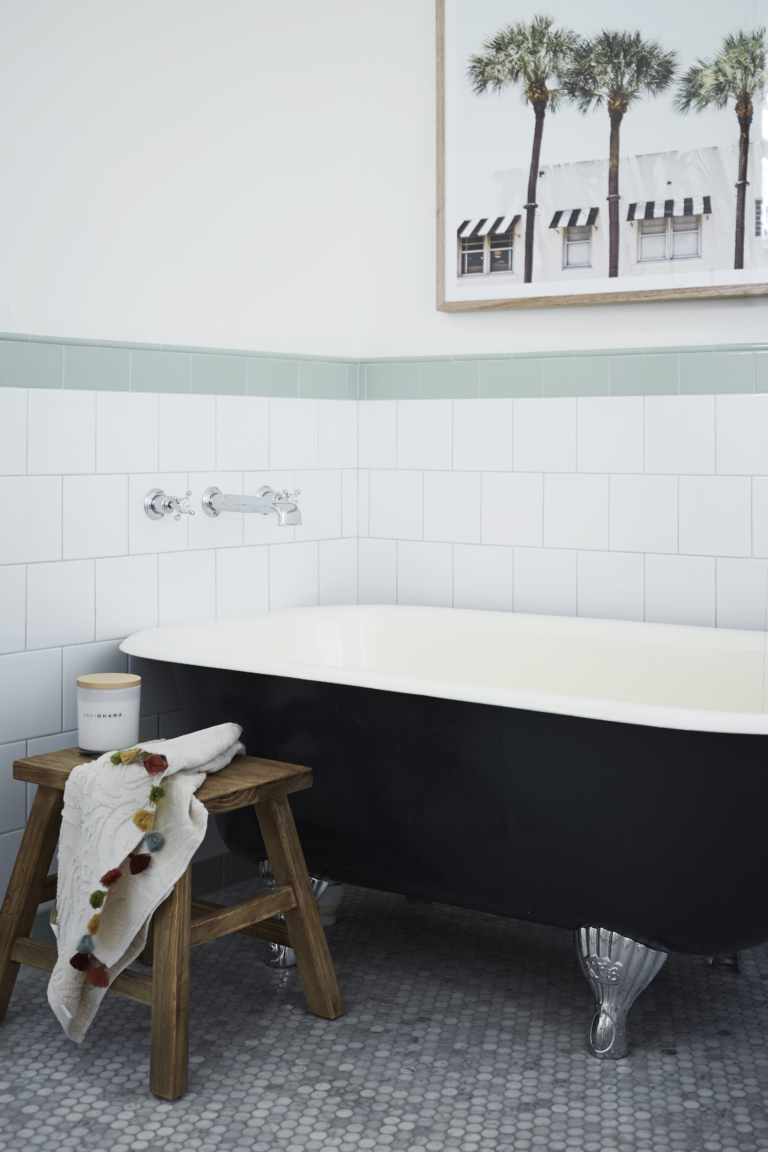 Alex also turned her hand to the main bathroom where an upcycled bath tub is now the hero of the space. "The bath tub in the main bathroom came from the original 1930's house, and the clients were really keen to incorporate it into the new design. By respraying the enamel and re-chroming the claw feet, it's been given new life, and it works so well with the updated space," say Alex.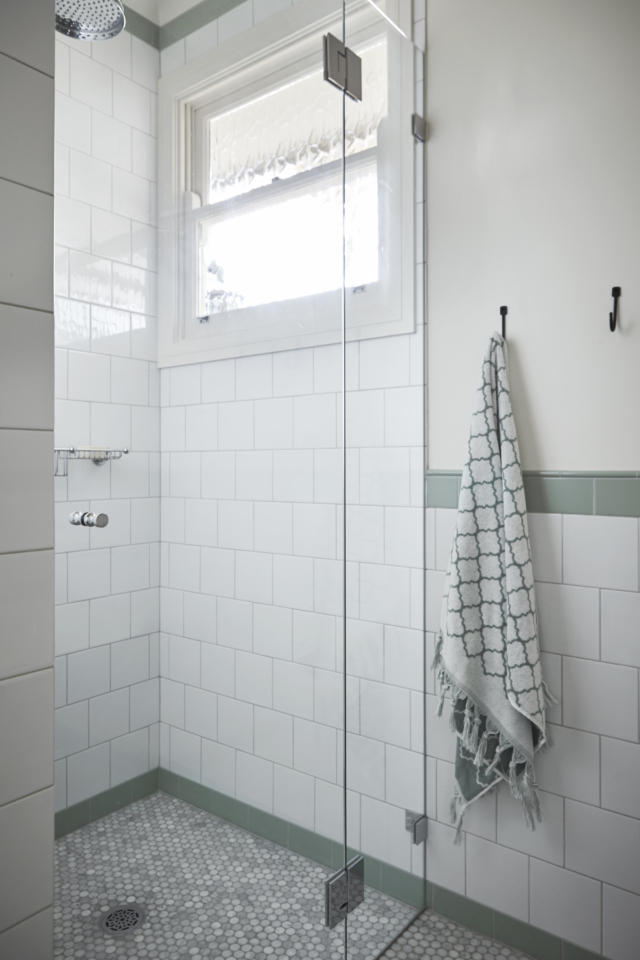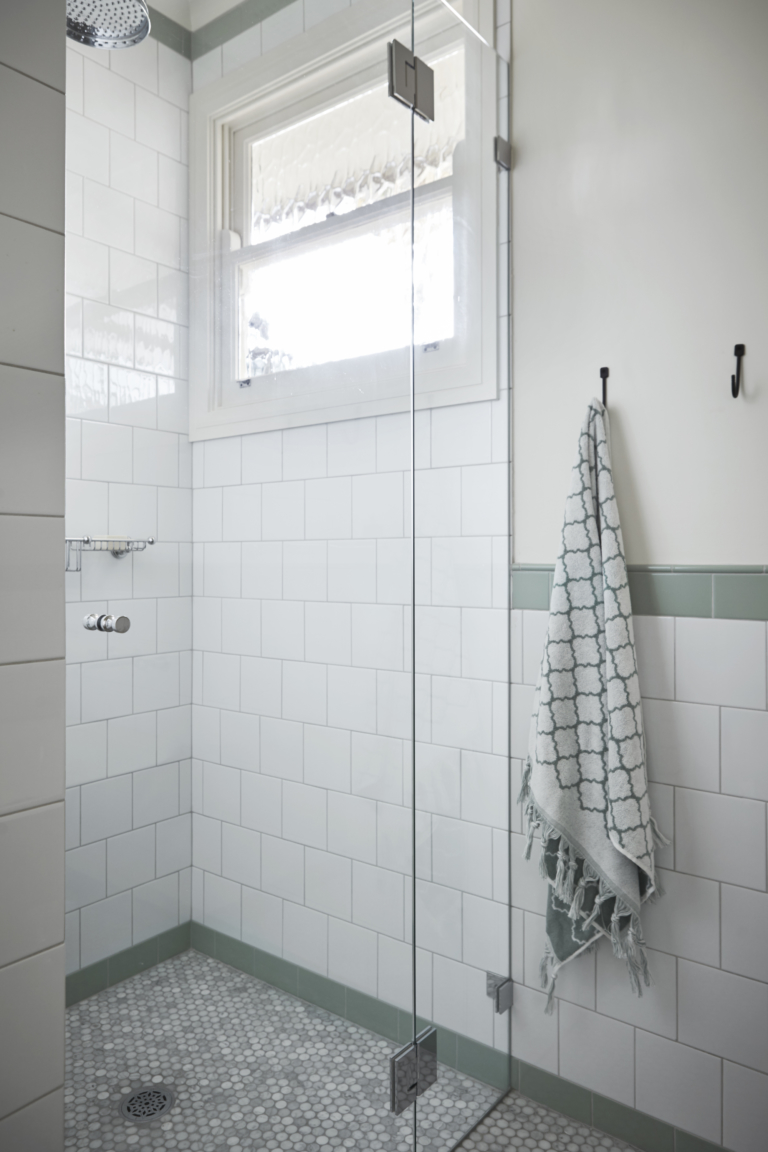 Referencing the classic Australian beach shack and the home's 1930's origins, Alex ultimately wanted to create a series of stylish coastal-inspired spaces that avoided the clichés. "Overall, I'm very happy with how the look and feel translated to all the spaces without them matching exactly. I think this is important in creating a look that feels intentional and not over-done. The sage green tiles combined with Calacutta marble and the blue green on some of the cabinetry also beautifully reflect the home's location without being cliched," says Alex.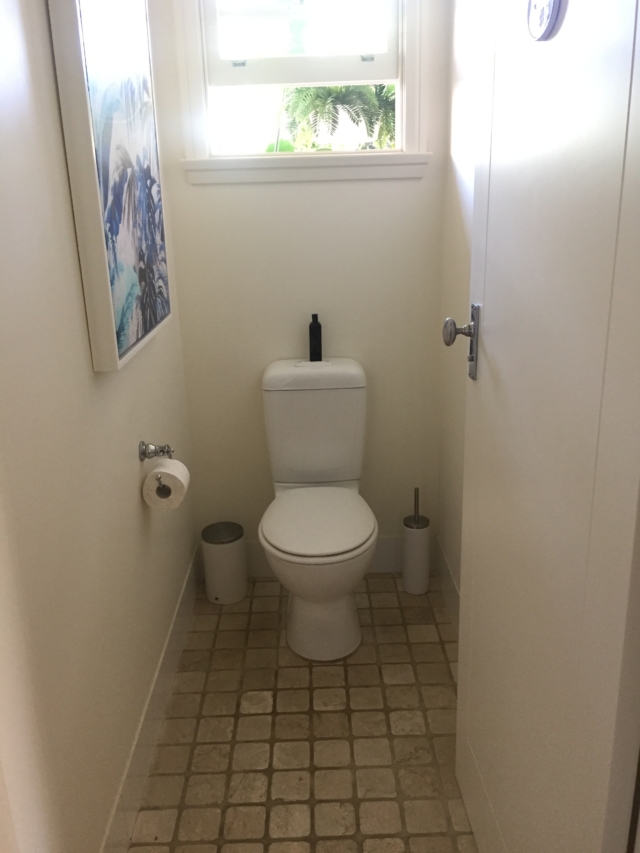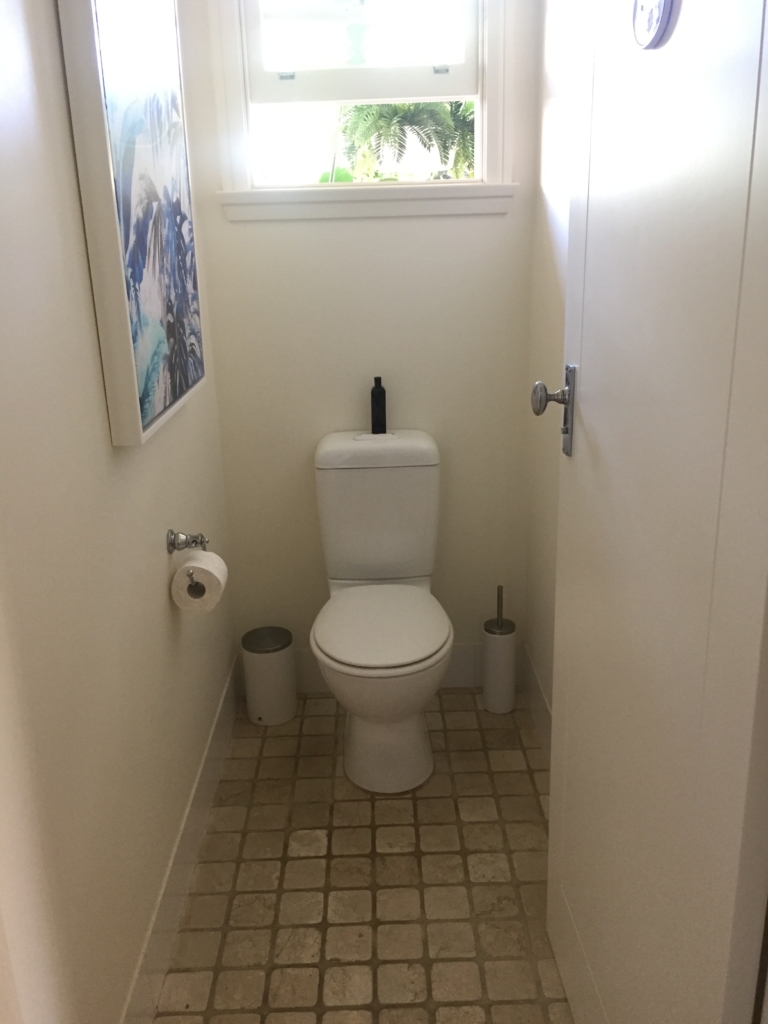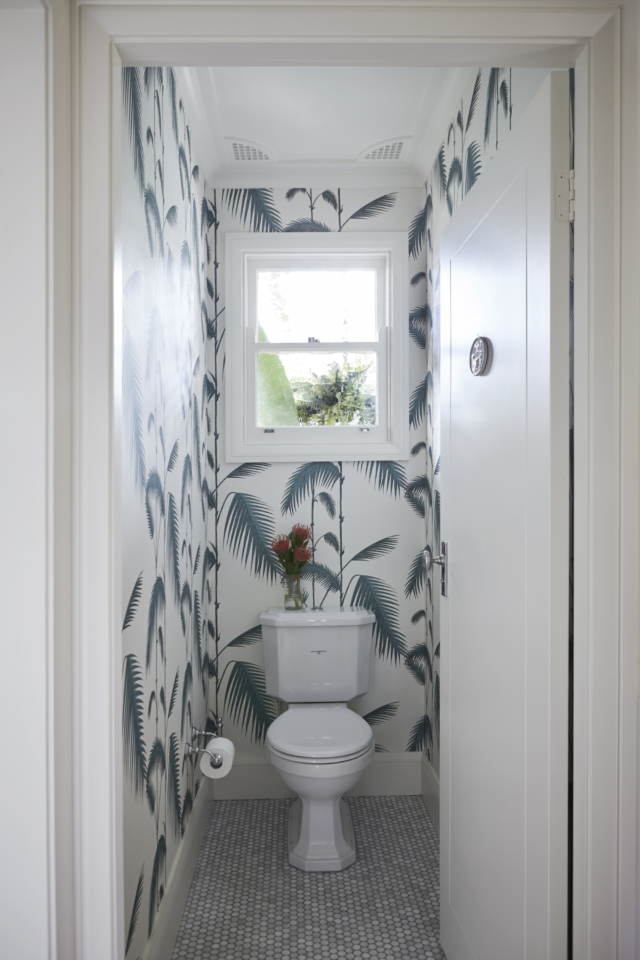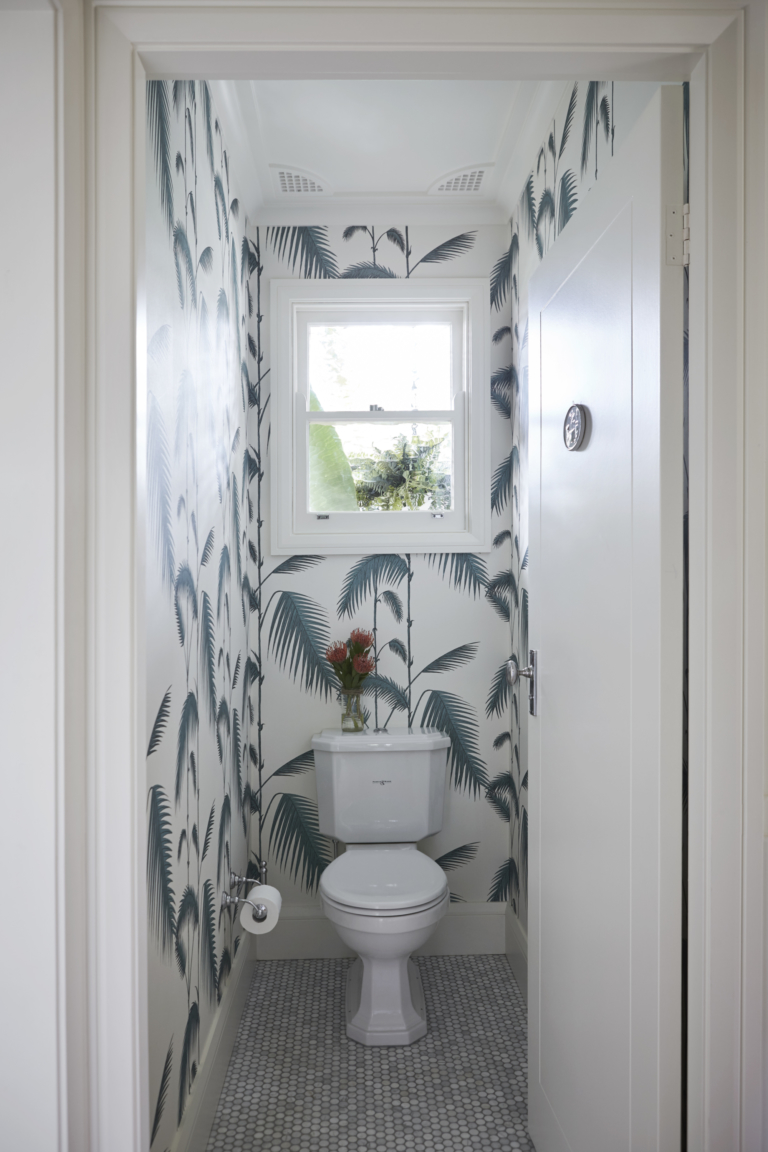 As for coastal-inspired design tips, Alex has many. "You should always use your existing house and the location of your house for inspiration. I think this is key in creating something that doesn't look 'planted' from overseas because it's more authentic. We have a long history of a coastal lifestyle here in Australia that provides so much inspiration for creating a modern coastal look," says Alex.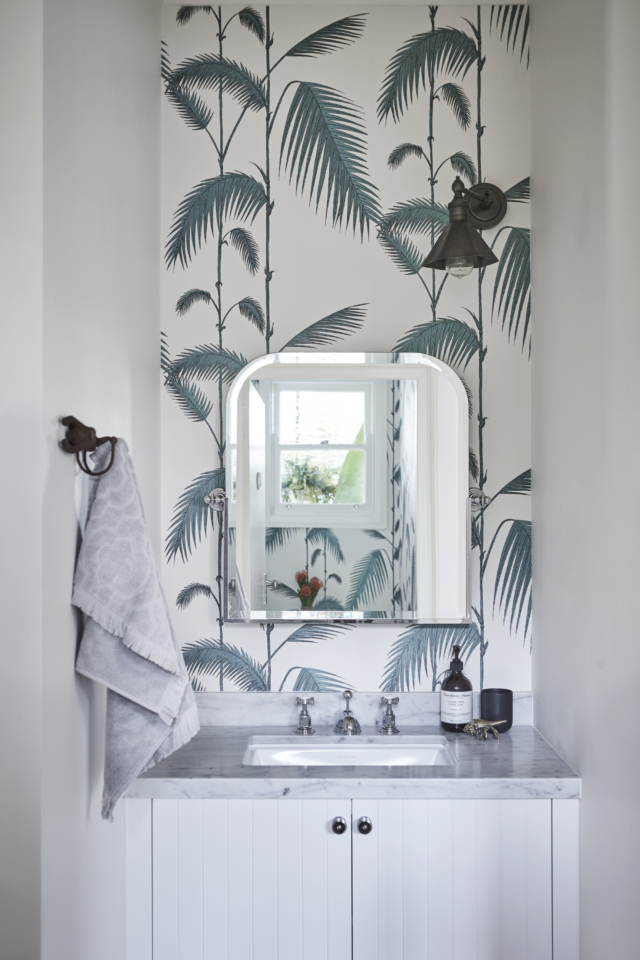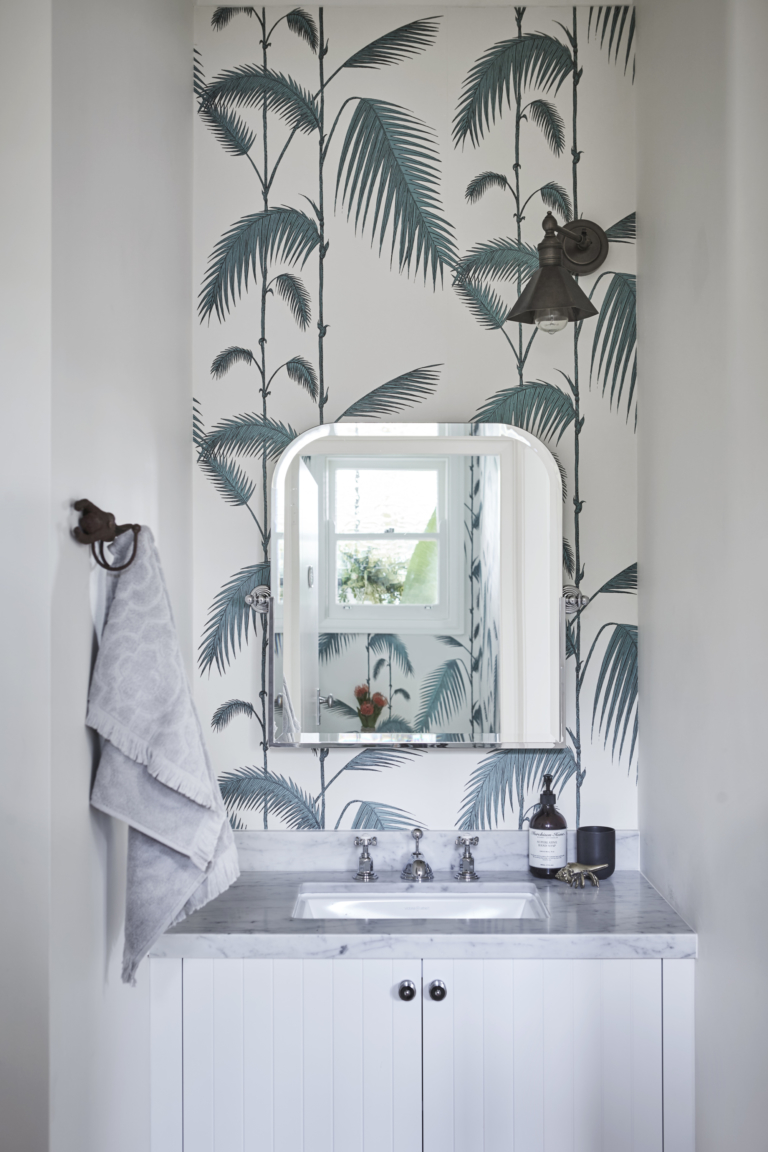 "Another tip is to use colours that step away from stereotypical coastal palettes such as blue and white or all-white. Even adding one extra colour in the mix will make a big difference and avoid your bathroom looking exactly like everyone else's."
Photography: Natalie Hunfalvay