"The home's owners are children of the 1970's which had some impact on the selections," says architect Adam Hobbs of Hobbs Jamieson in what is a bit of an understatement in my view. For me, this 1960's era apartment (located in Sydney's Balgowlah) reminds me a little of the TV show Mad Men with its mid-century furniture selections, pops of timber and all-round cool, masculine vibe.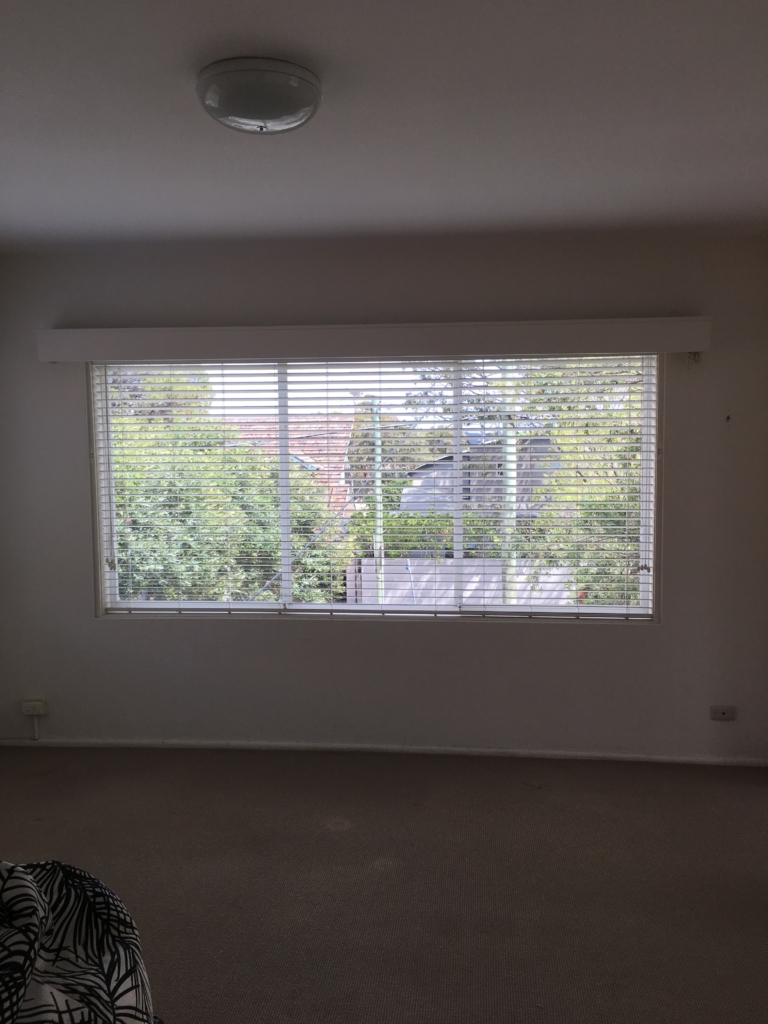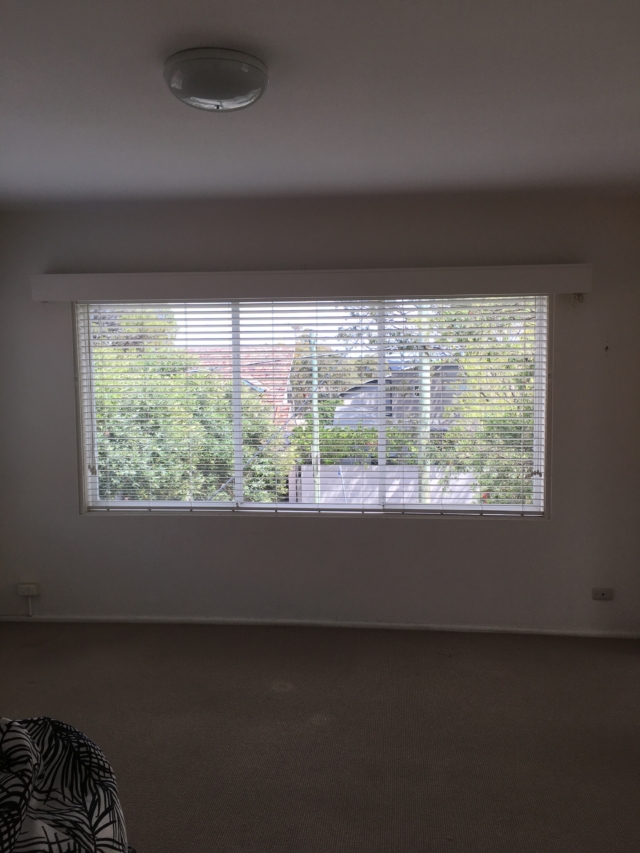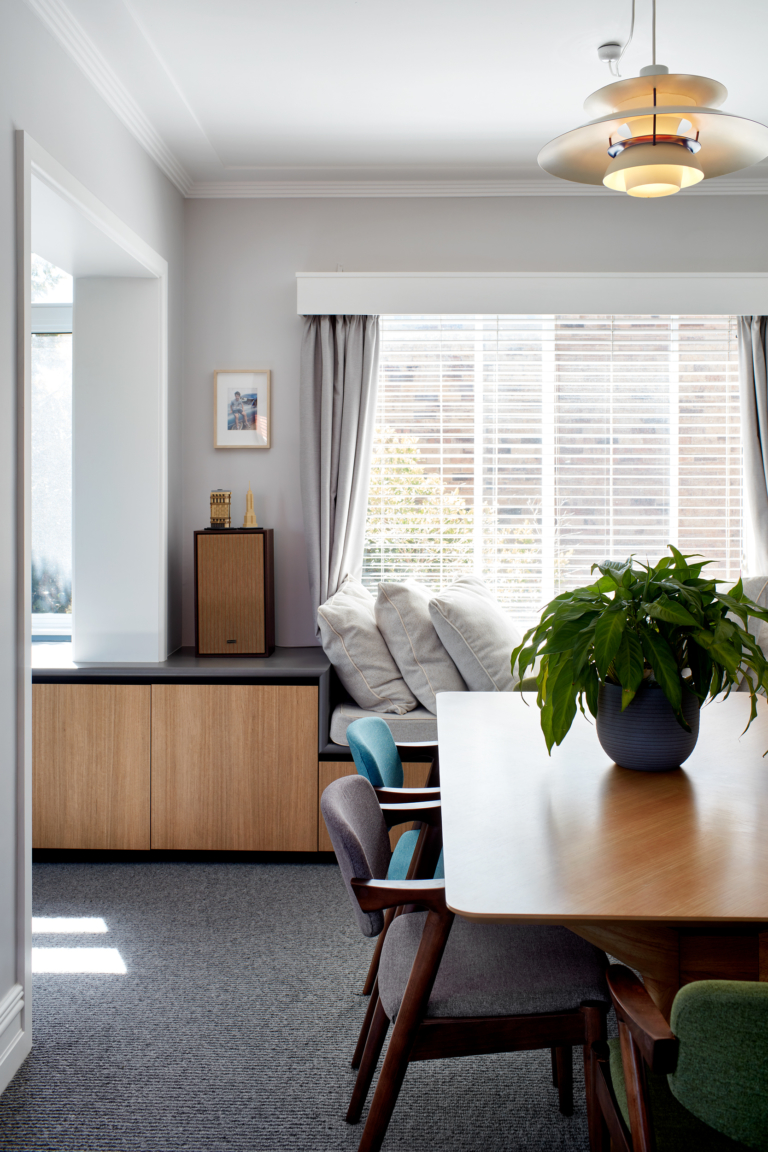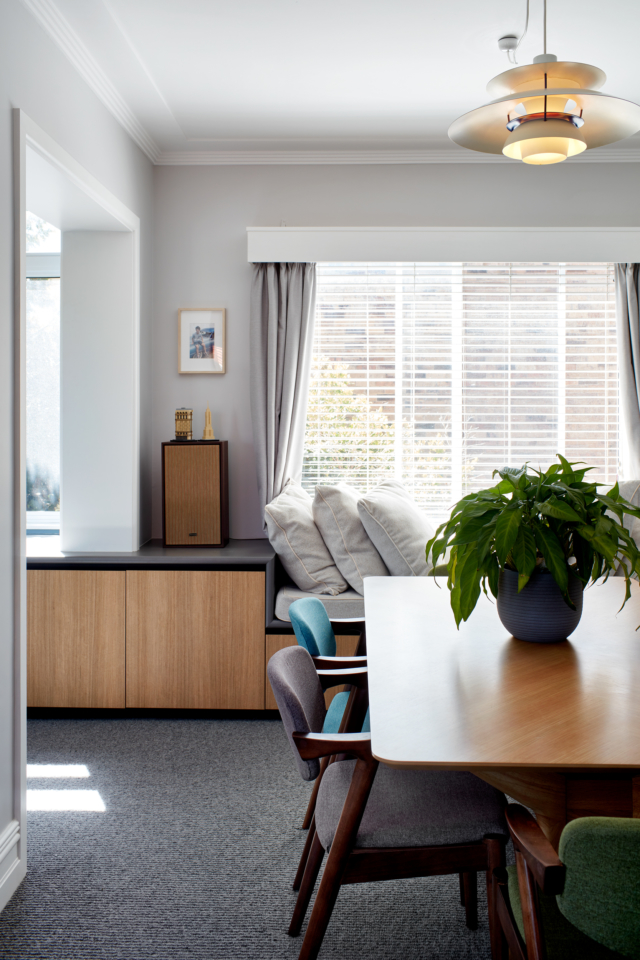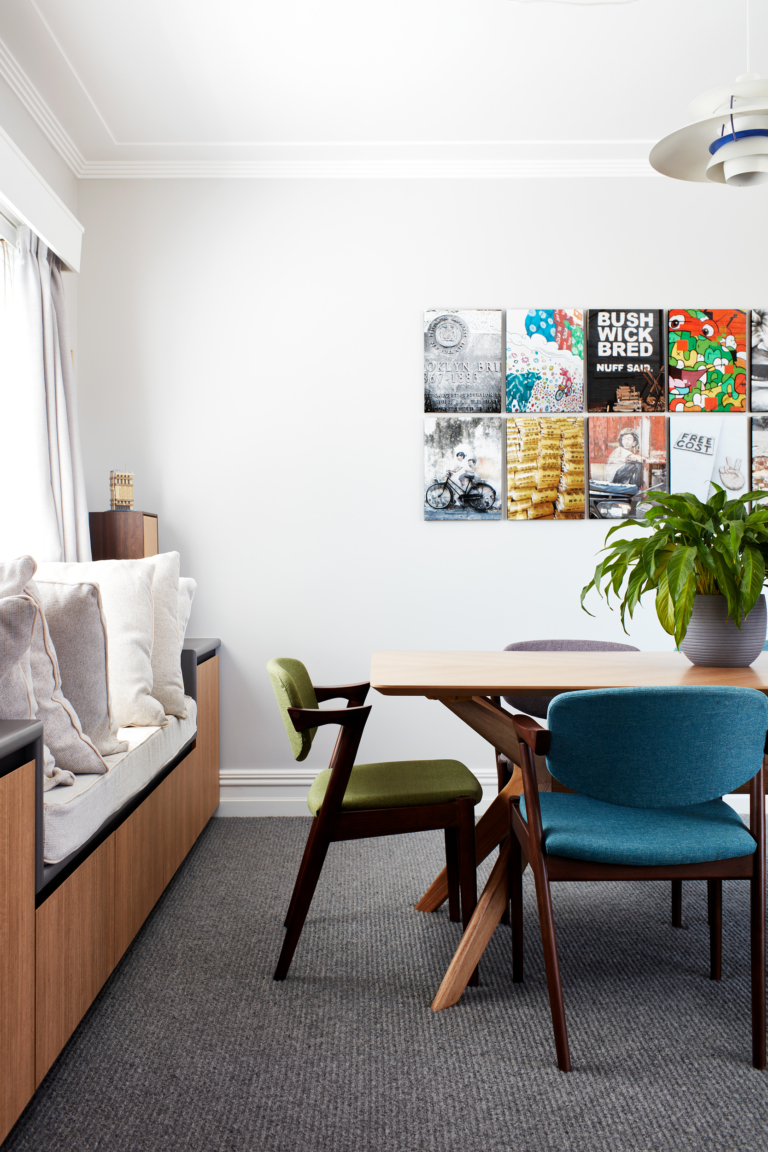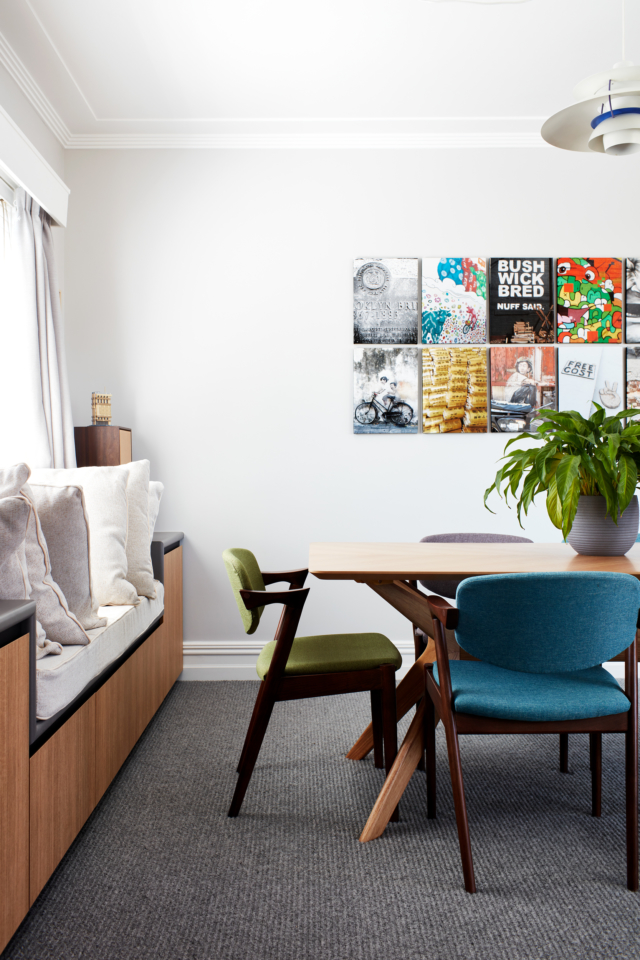 "Add value, don't be fussy, make it comfortable and do it all on a budget!" said the apartment's owners, a professional couple, when briefing Adam before the renovation. As such, Adam's main objective was to maximise the visual and practical impact of a renovation without spending too much.
"Based on this we decided to avoid structural change to the building and focus on how small practical improvements to the usage of spaces could increase the apartment's flexibility and sense of usable space," says Adam.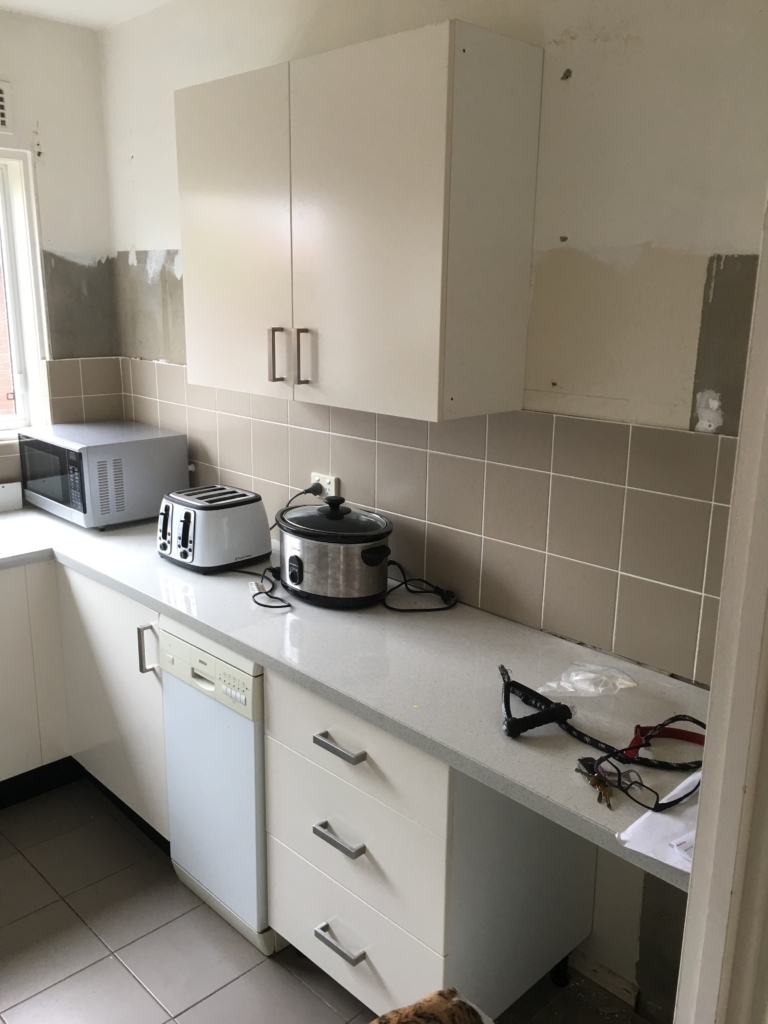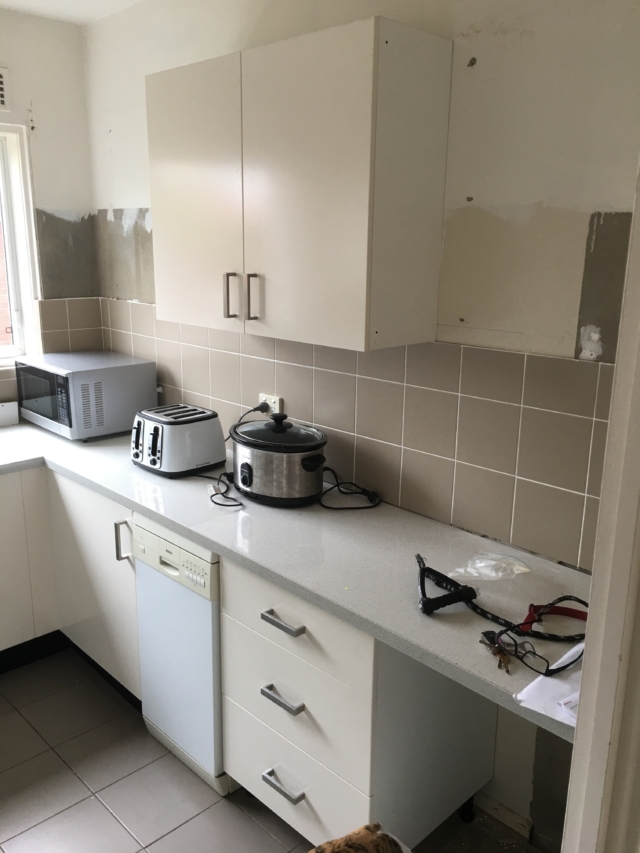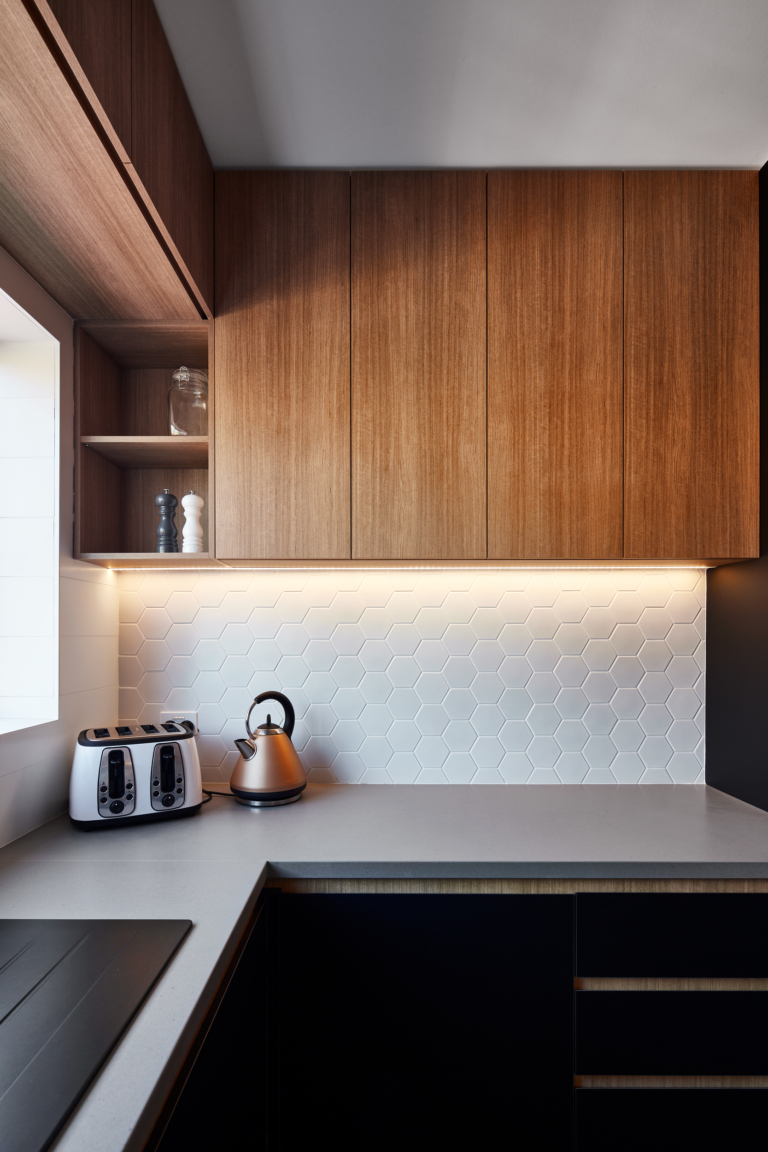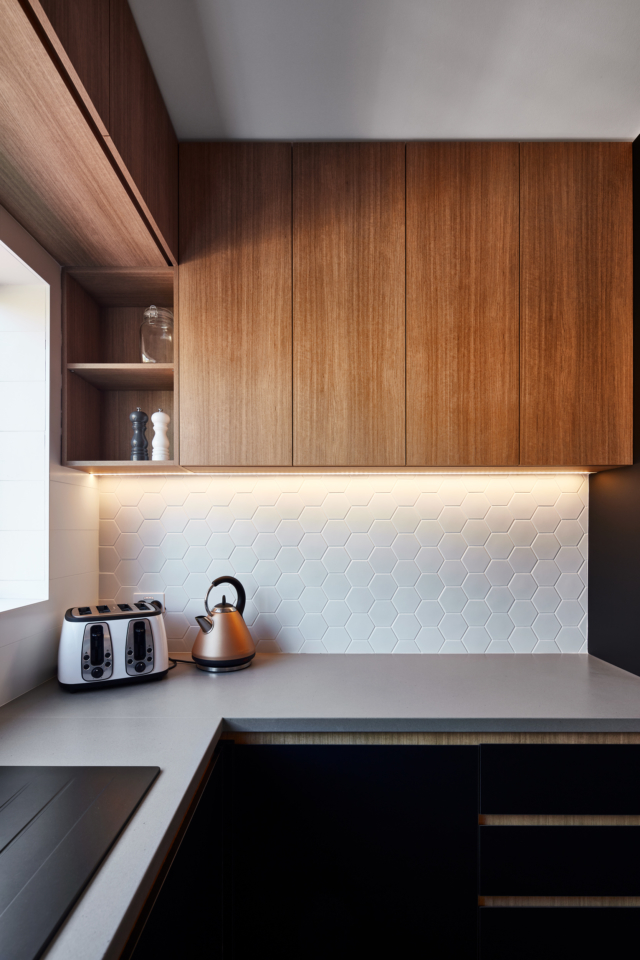 A dramatic suite of changes ensued resulting in the apartment having many more features than it had in its pre-renovated state. From an internal laundry to a built-in study area, built-in day bed, roman style bath/shower combination and fully equipped kitchen, every dollar of the $100,000 renovation was judiciously spent.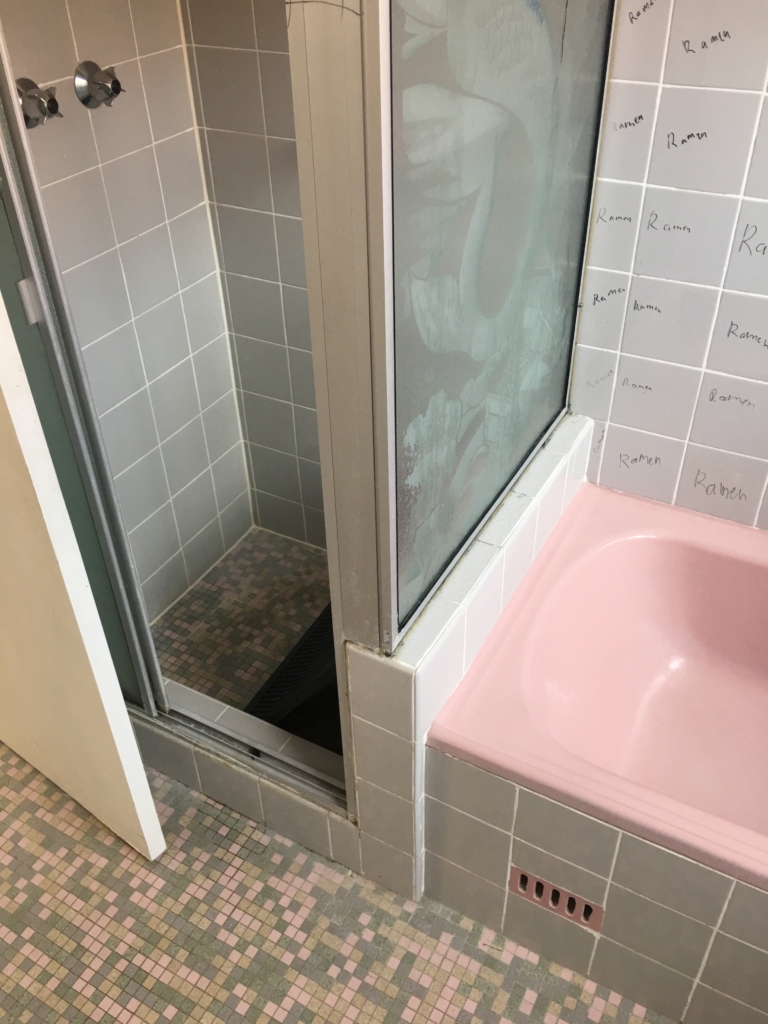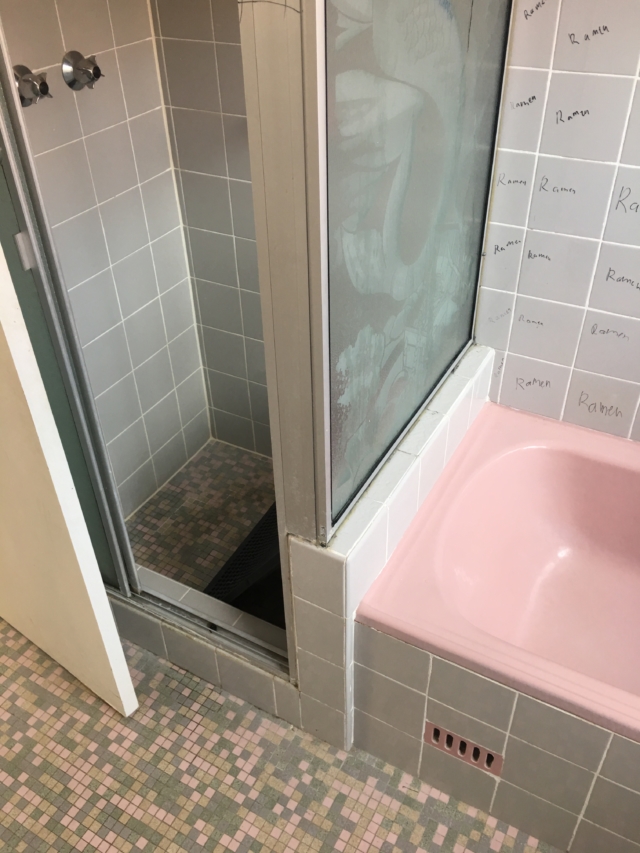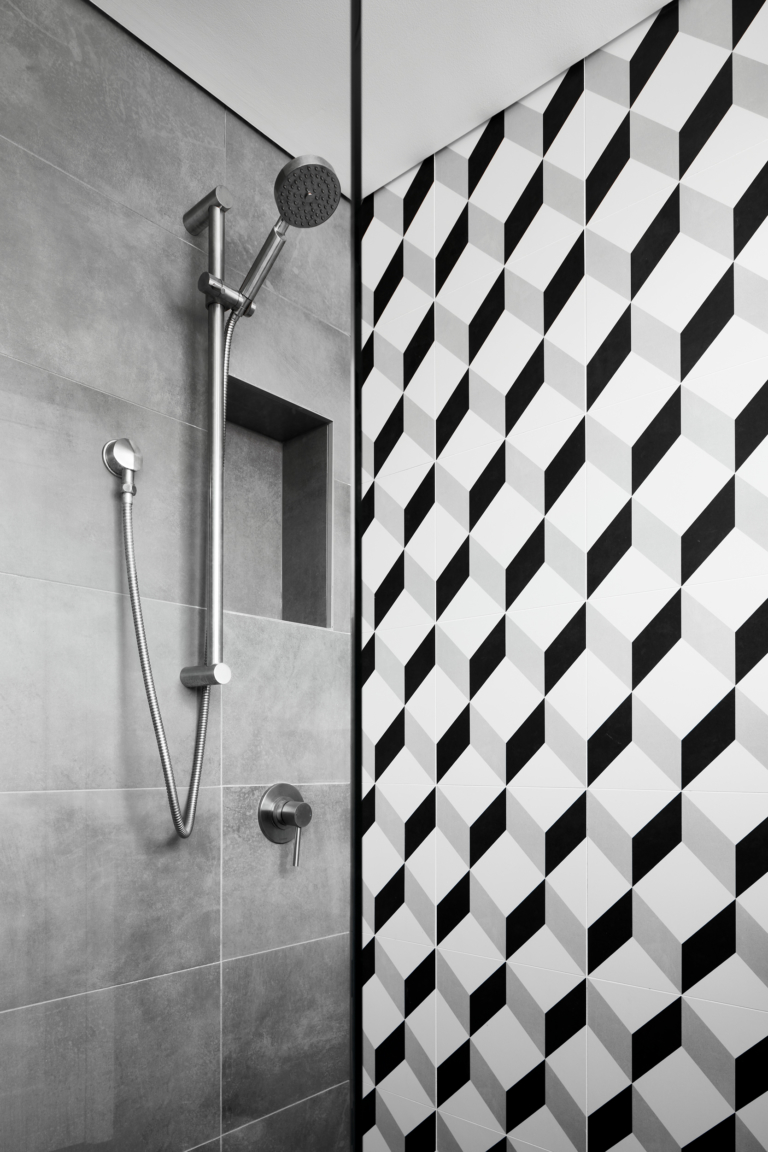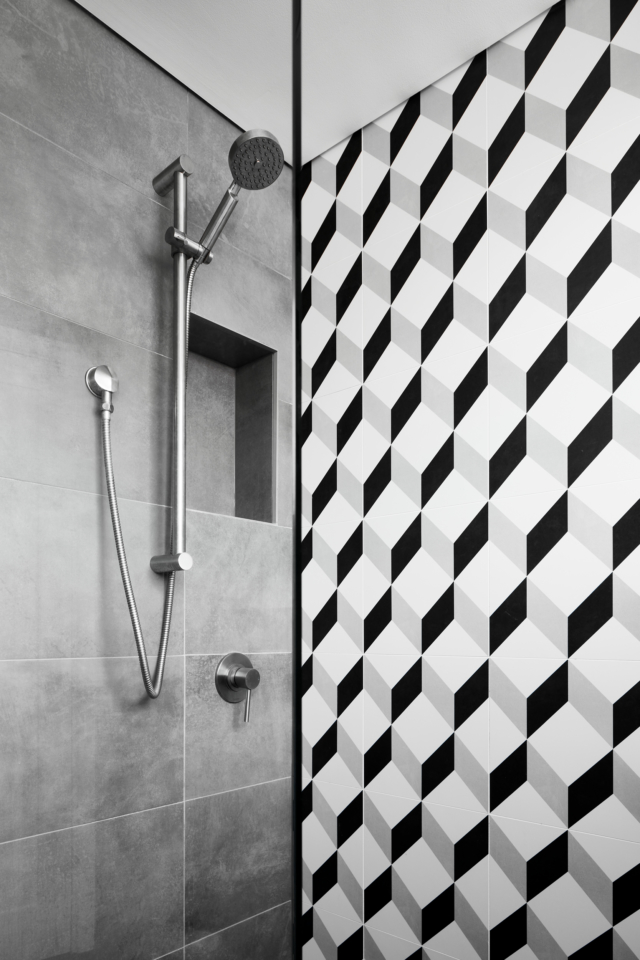 "The result is a sleek, very practical fit out that has added around three times the value to the dwelling as to what was invested in the works. It's also resulted in a significant increase in the comfort and usability of the dwelling," says Adam.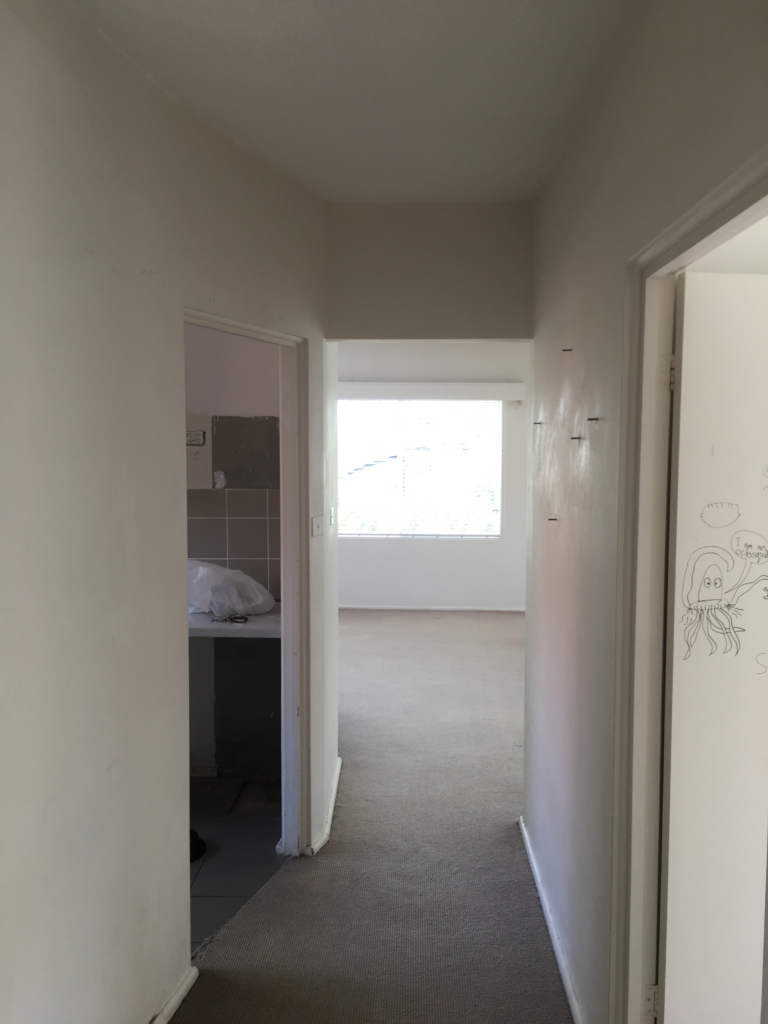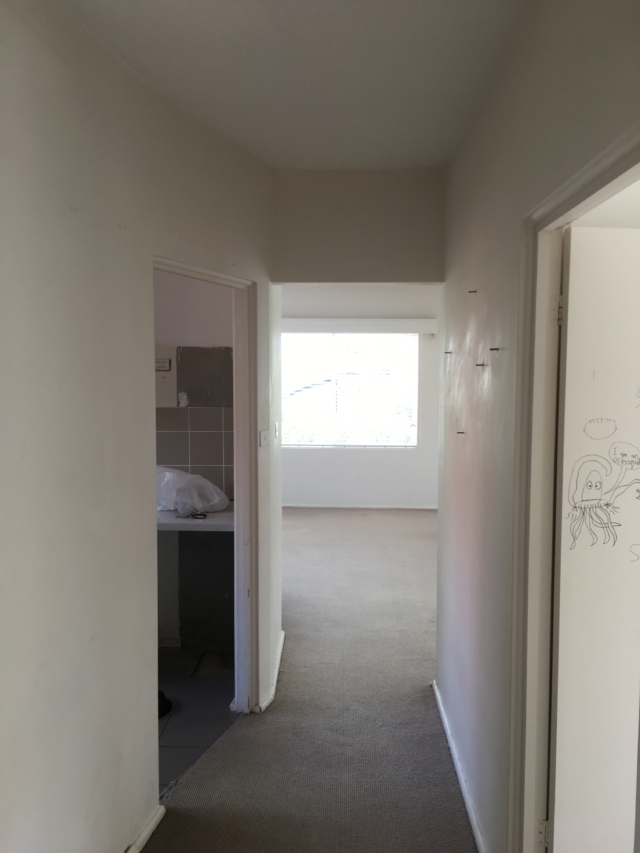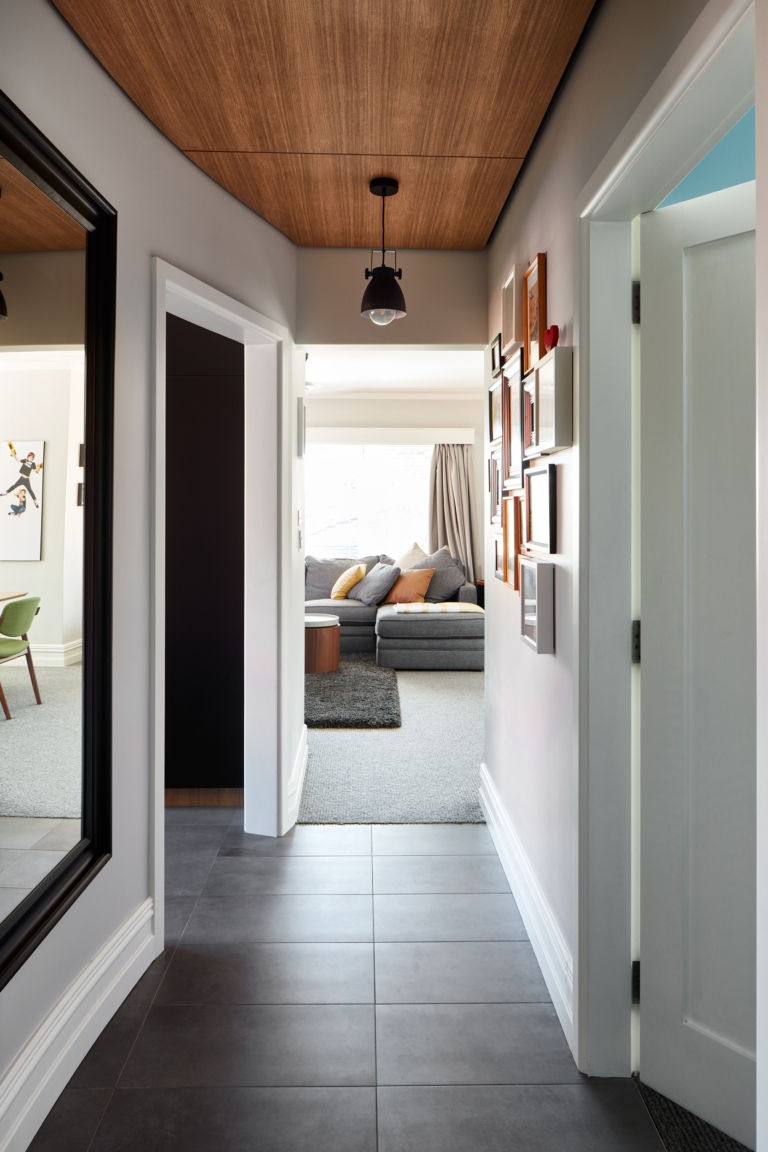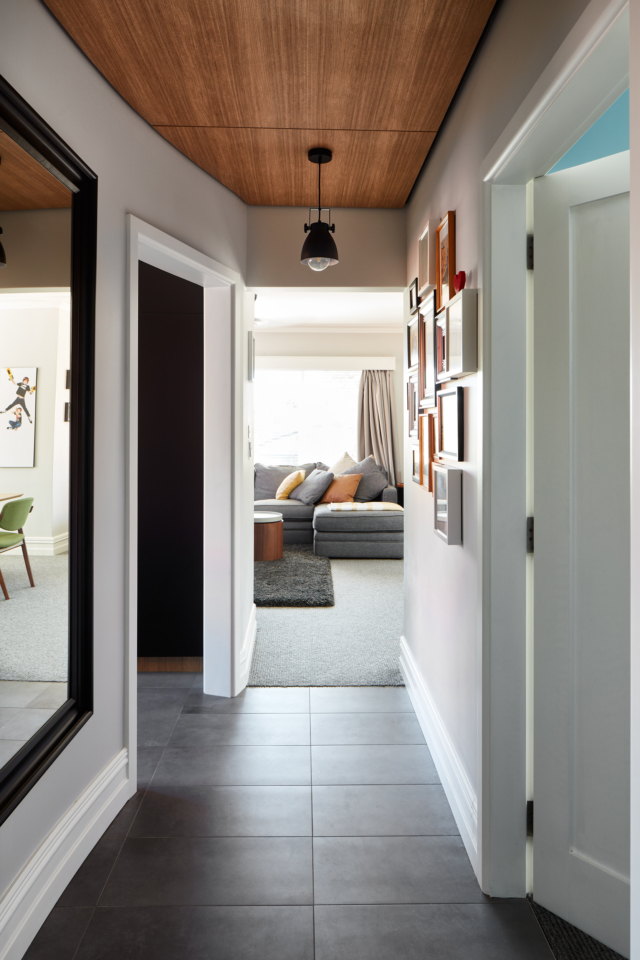 The kitchen in particular is a smart space – sleek but warm courtesy of overhead timber cupboards, the relatively small space is much more usable than it used to be. "I like how everything seems to fit the space well and maximises the available storage. I also like how most of the appliances are integrated. Most storage joinery is integrated into the building making it feel quite sleek but not pretentious," says Adam.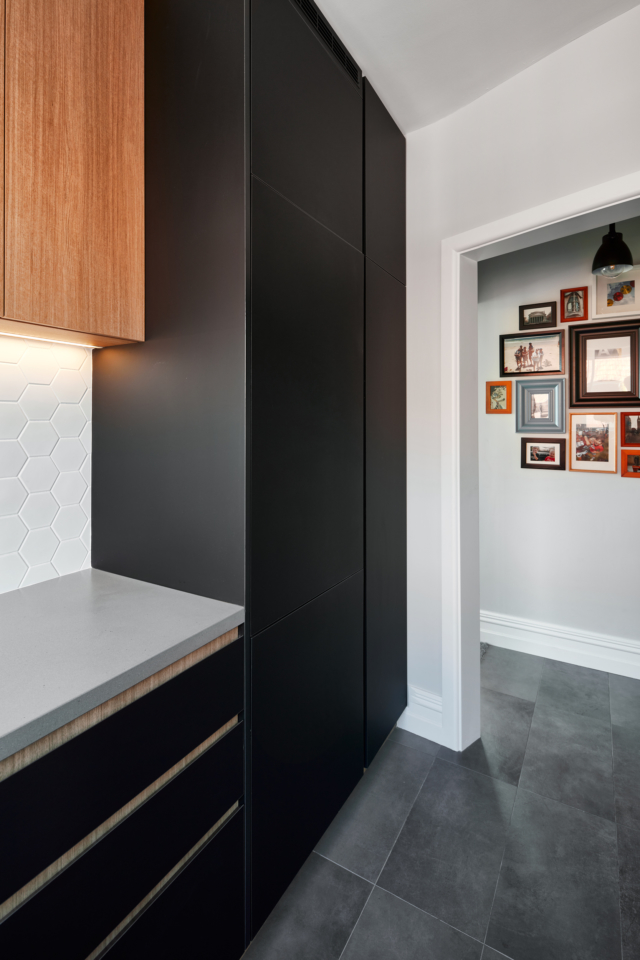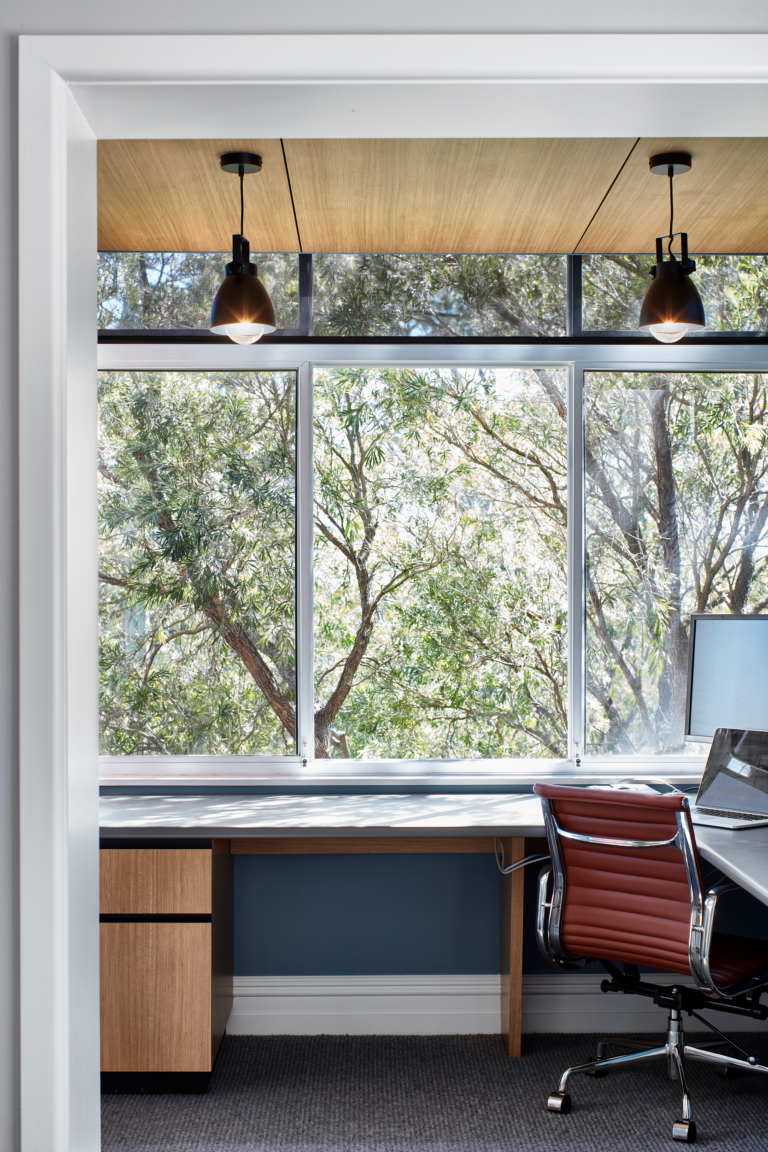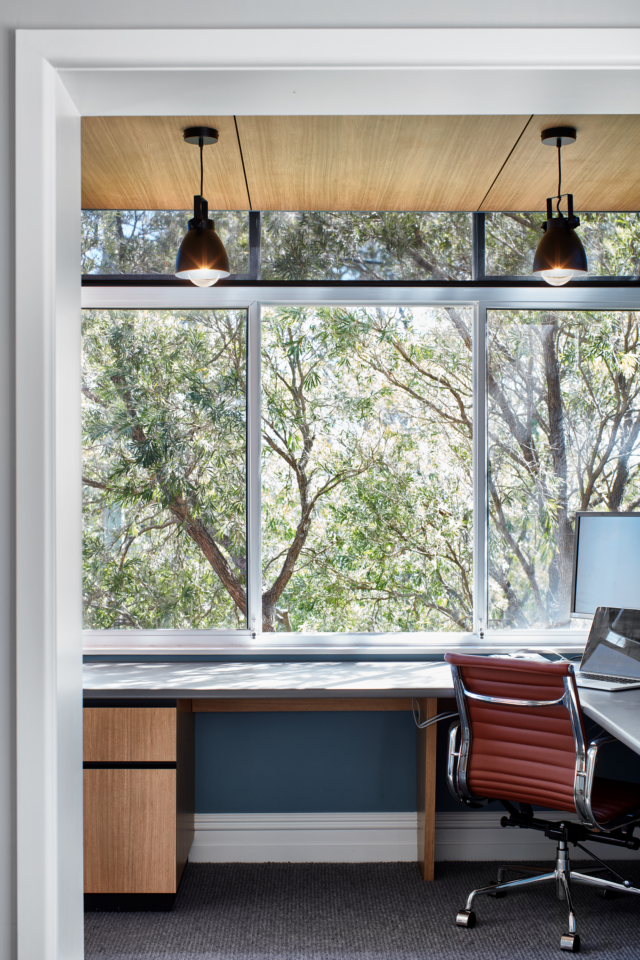 Photography: Luc Remond