Built by an Italian builder in the 1980's this Brisbane home underwent an extreme makeover recently by its owners Chris and Christal Fysentzou of Zou Build who live in the home with their two daughters. Drawn to the home by its original internal courtyard, the couple set about giving the floor plan and aesthetics a dramatic contemporary overhaul.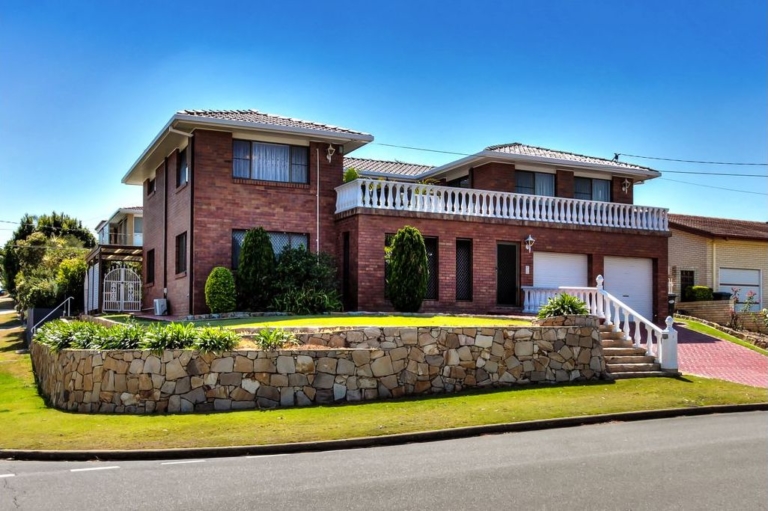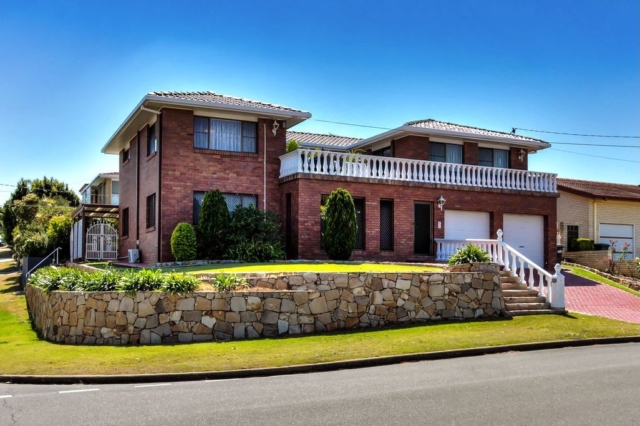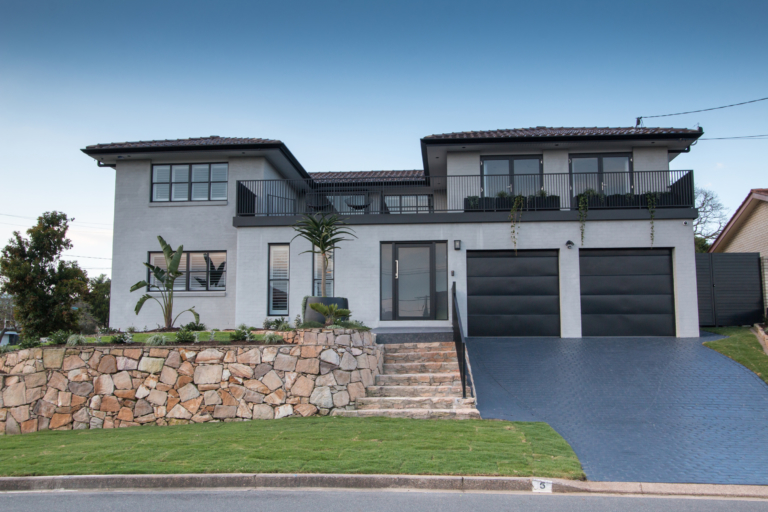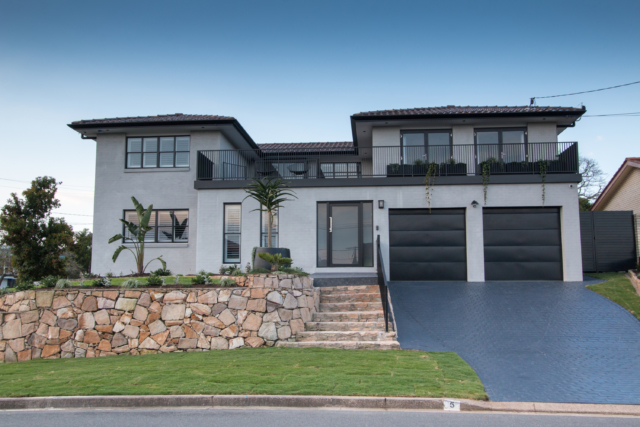 "One of the main reasons we purchased the property was the internal courtyard so we wanted to base the design around that. It is the perfect spot to sit and have a drink in the afternoon or have your breakfast in the morning," says Christal of the virtually unrecognisable outdoor area that now features a stylish black spiral staircase. "Originally you could only access the upstairs outdoor area through the internal stairs so we added the spiral stair case into the internal courtyard to connect the outdoor spaces a little better. But it's also a beautiful feature!" says Christal.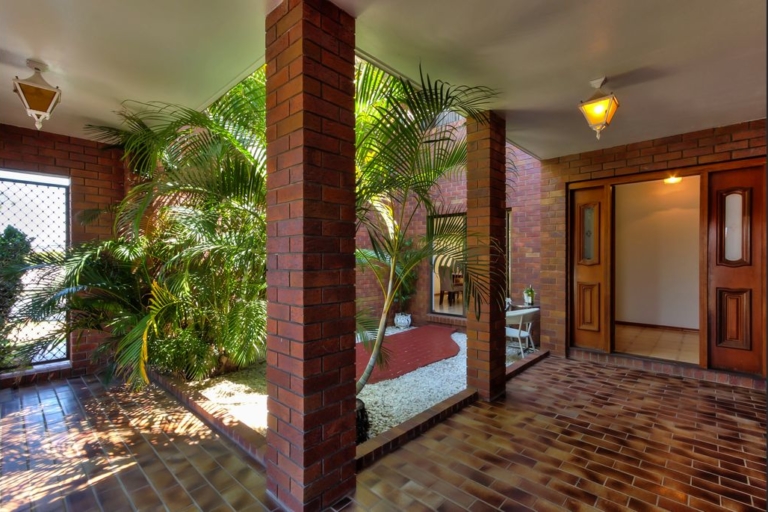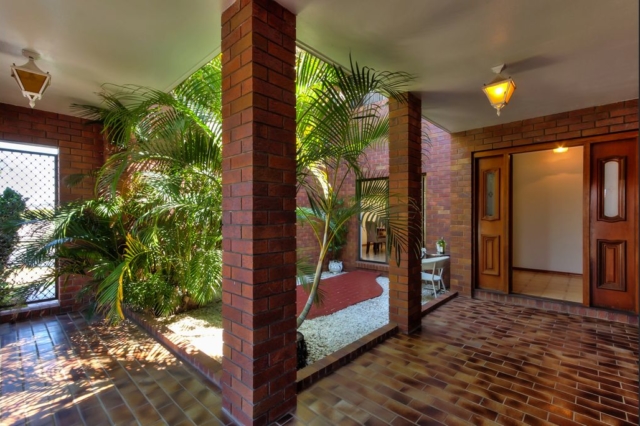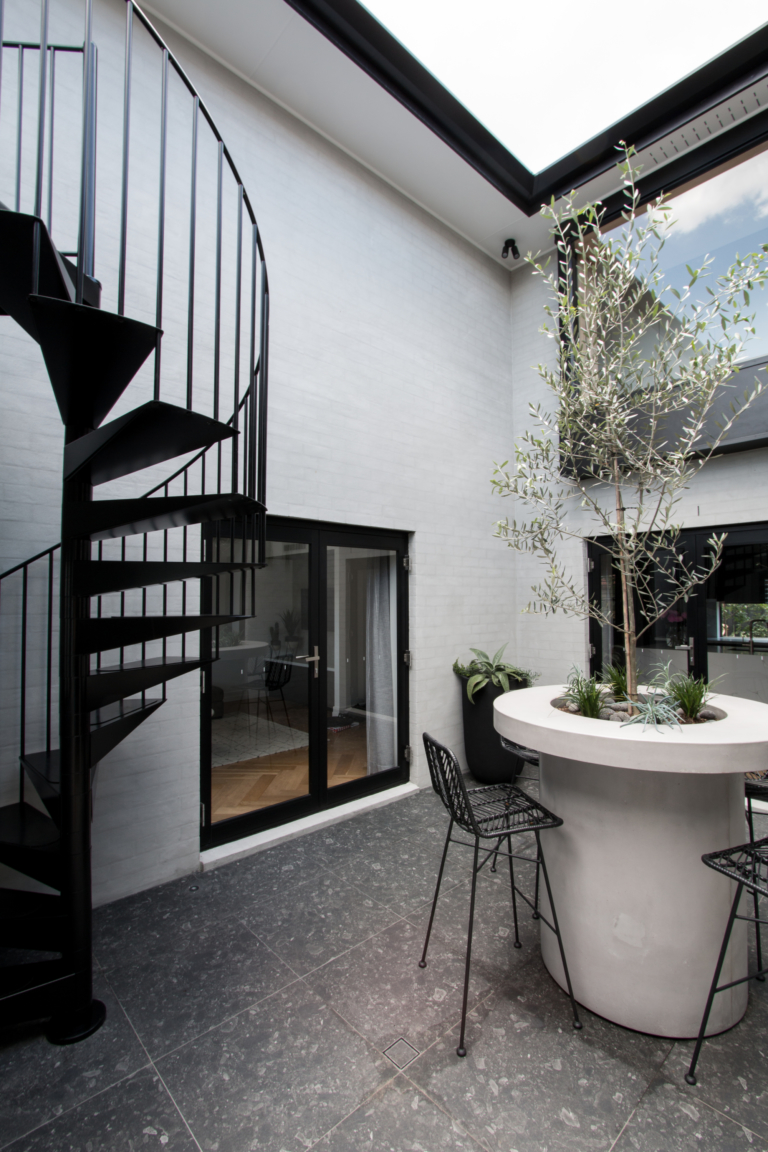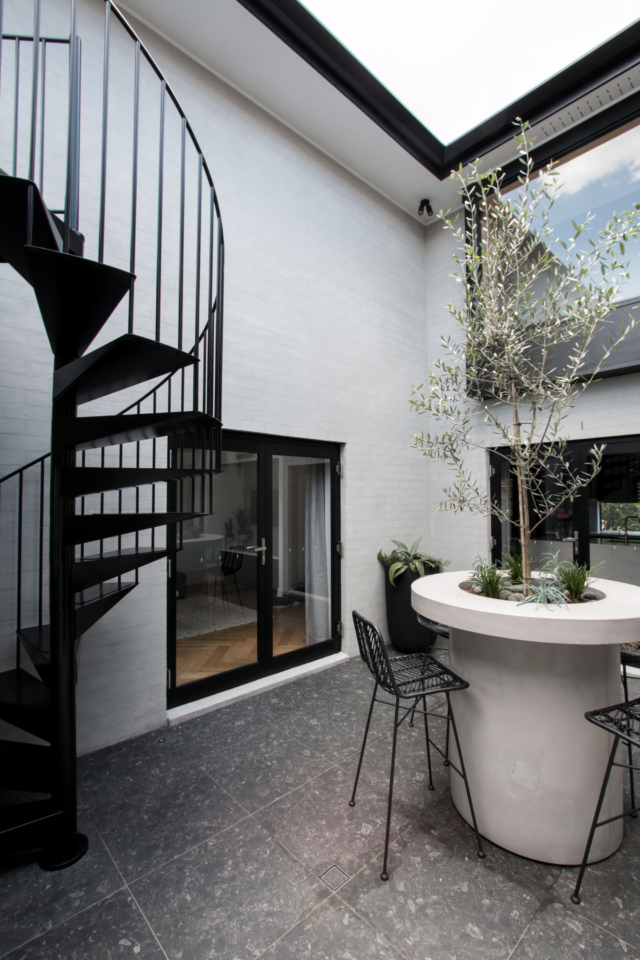 Originally a maze of rooms, the home is now predominantly open-plan which wasn't the easiest thing to achieve. "We knocked out lots of walls and it wasn't much fun! Our house is double brick cavity externally and single brick cavity internally. The downstairs area was full of rooms and doors so we knocked the living and dining and kitchen walls out and made it all open plan," says Christal.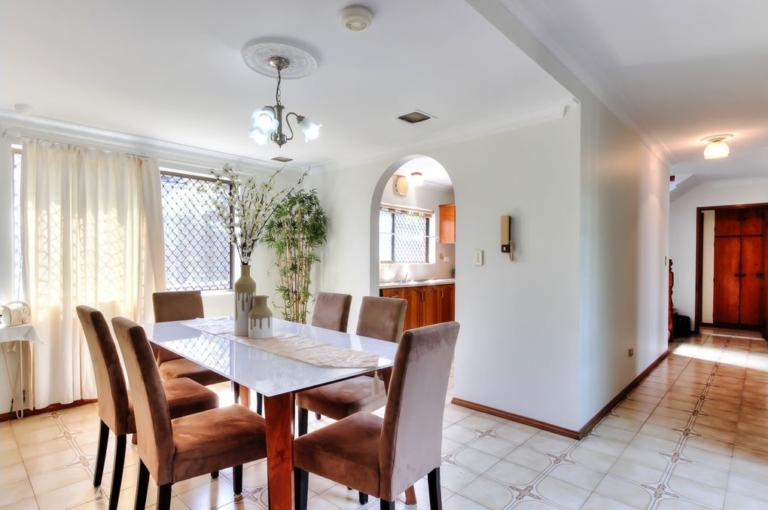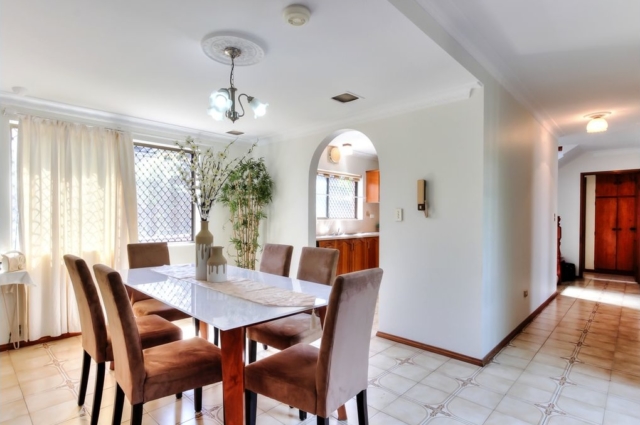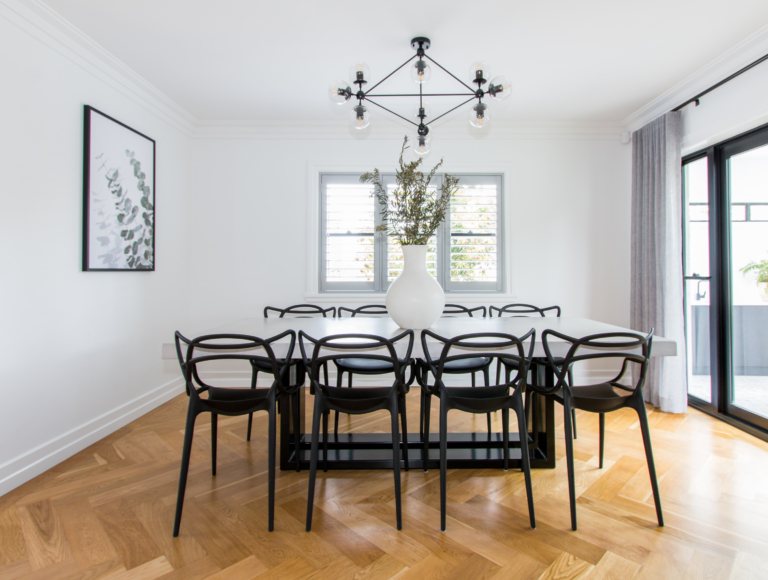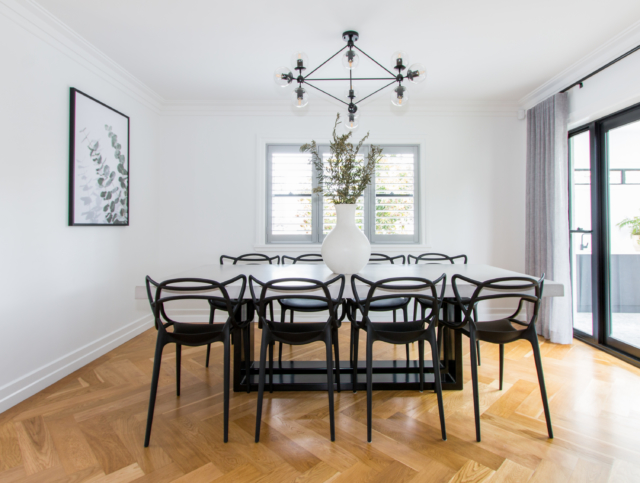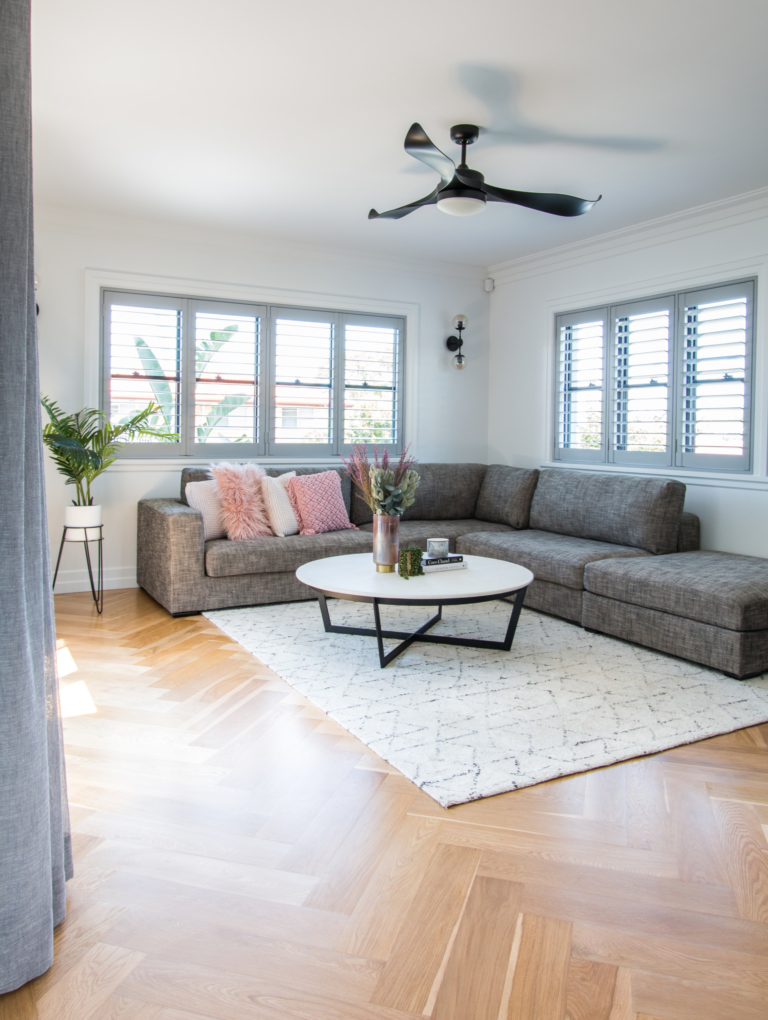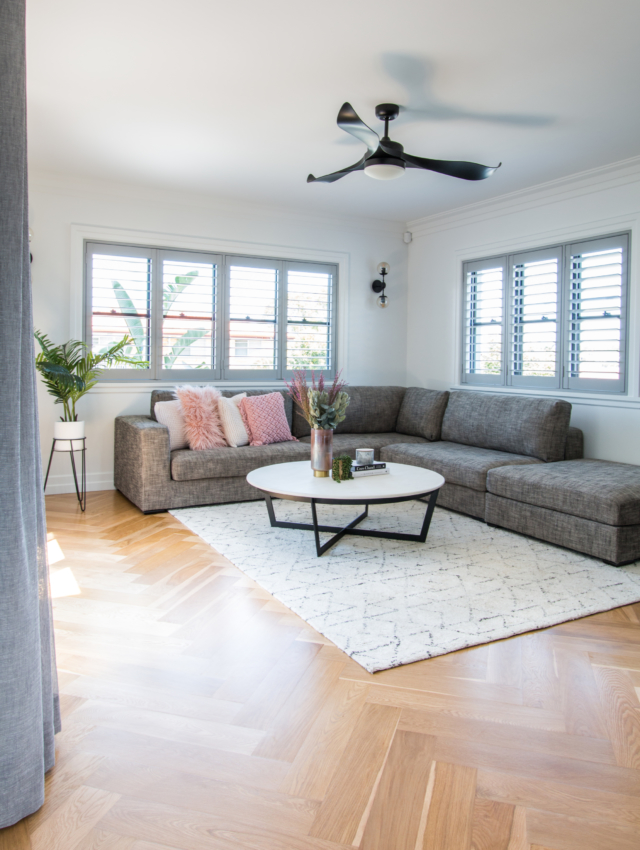 Floor plan aside, the home had many original features that couldn't be changed –  many of which resulted in creative outcomes. "Our kitchen ceiling is a standout design feature. As our ceiling is a suspended concrete slab we needed to be selective as to where we could drop air conditioning ducts and plumbing so we made a feature out of this by using polished render," says Christal.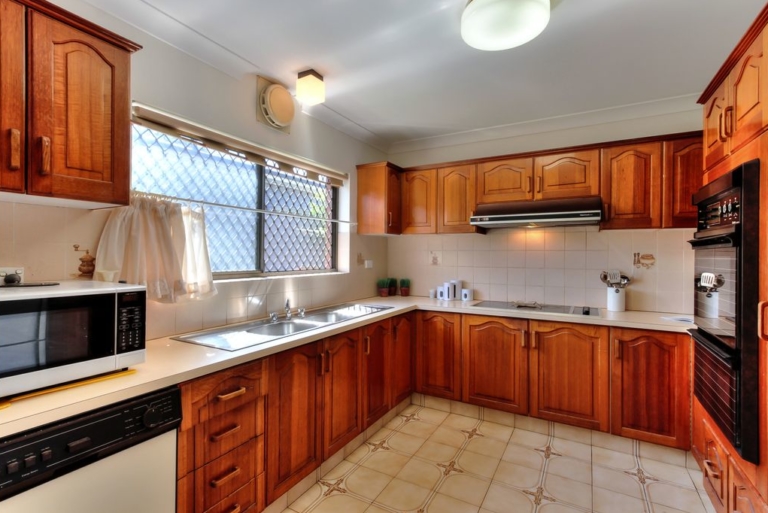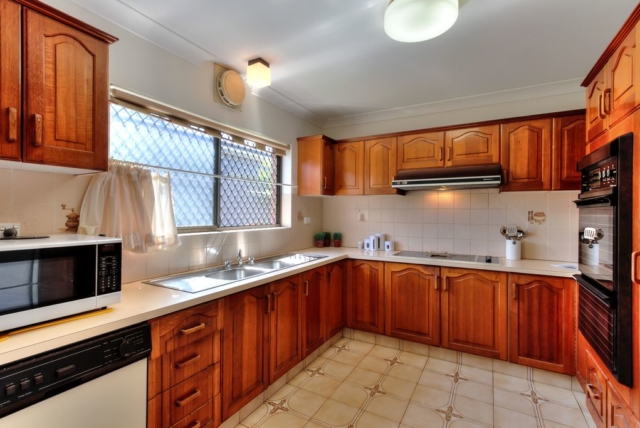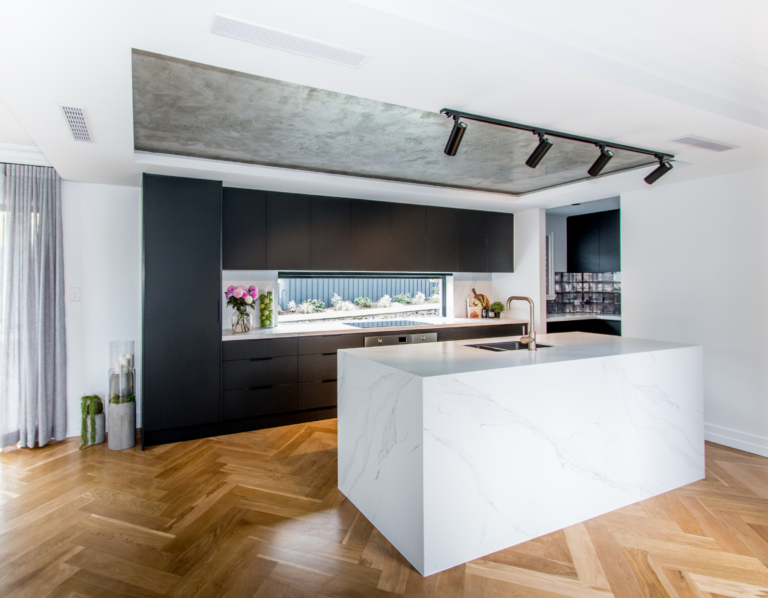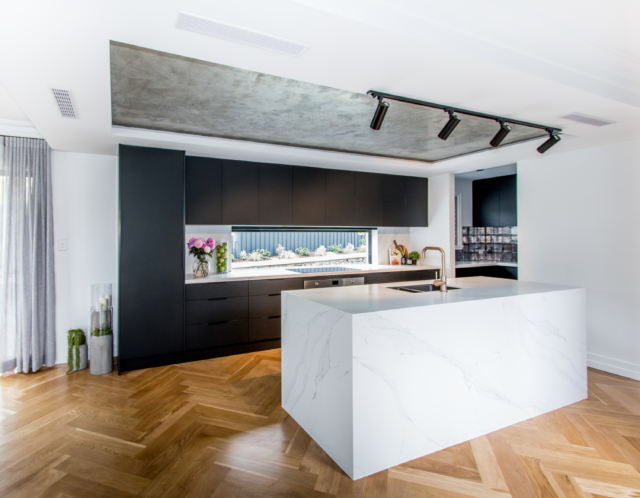 Matte black, the home's new user-friendly kitchen is another one of Christal's favourite spaces. "No one loves wiping down kitchen cupboards so we used the absolute matte black in the Laminex range which is finger proof and is perfect given we have kids," says Christal.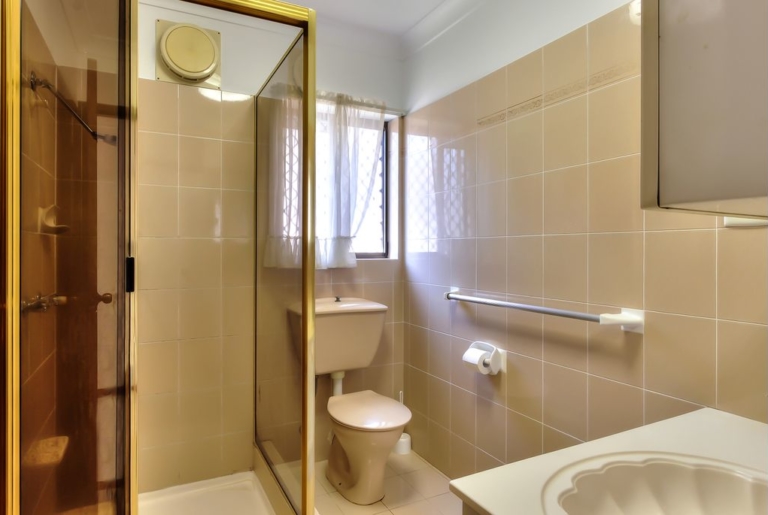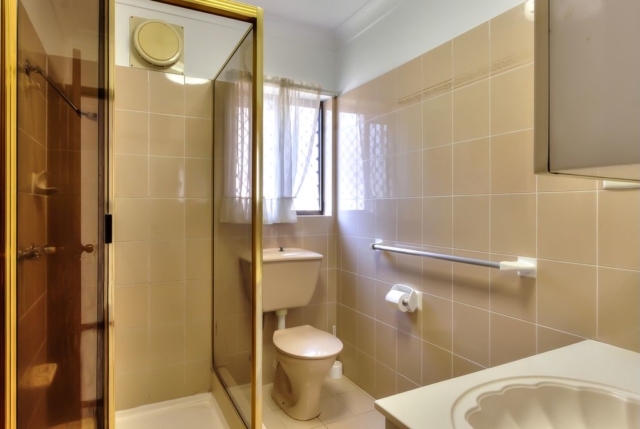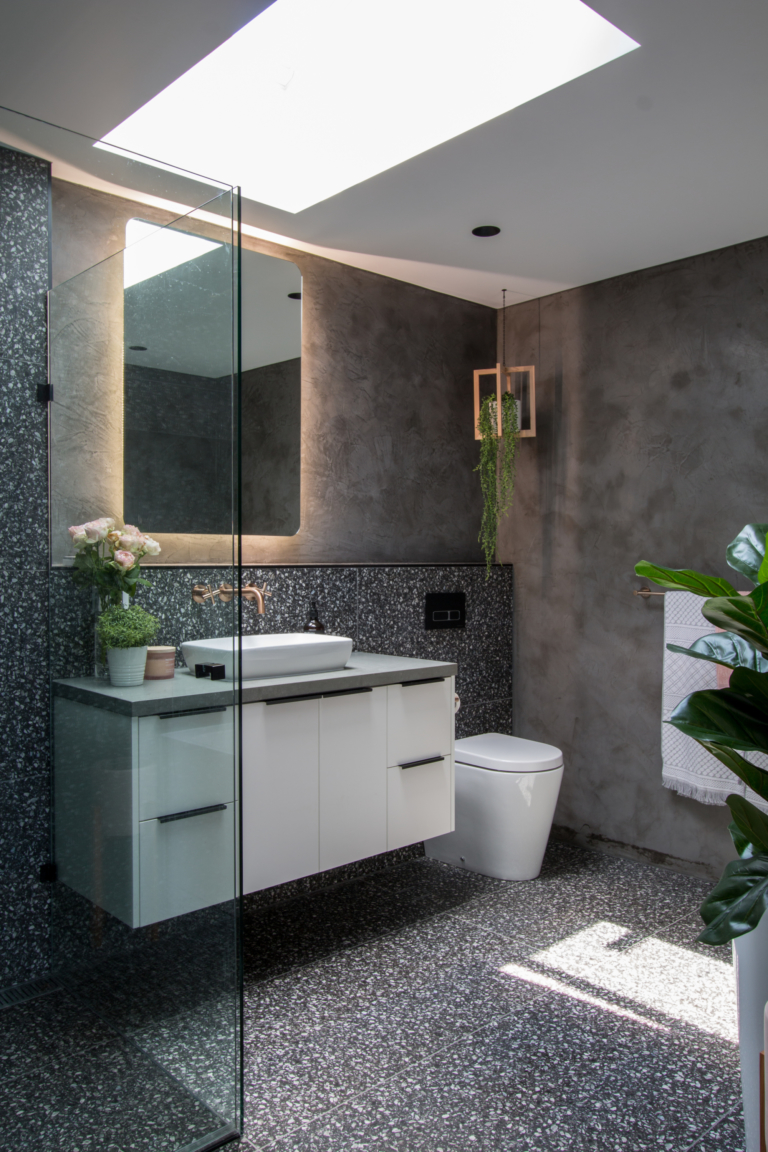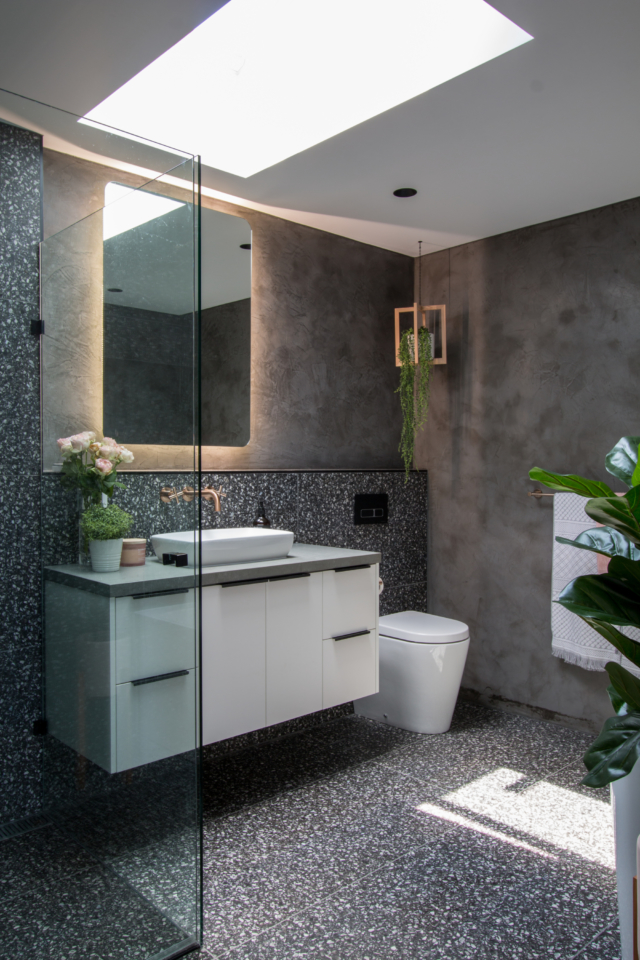 A nod to the building's original owner, the renovation features statement terrazzo in the bathrooms. "We love terrazzo and given this house was built by an Italian builder, it only seemed fitting we stayed true to its heritage! But real terrazzo is expensive so we used large 1200mm x 600mm tiles in our bathrooms to minimise grout lines and for it to resemble the real deal as much as possible," says Christal.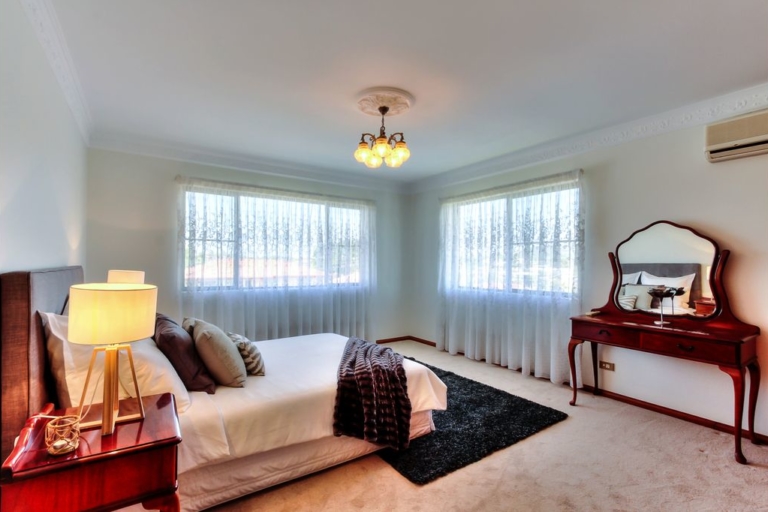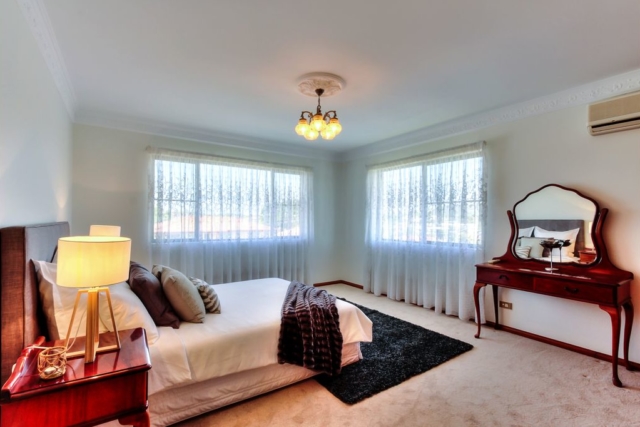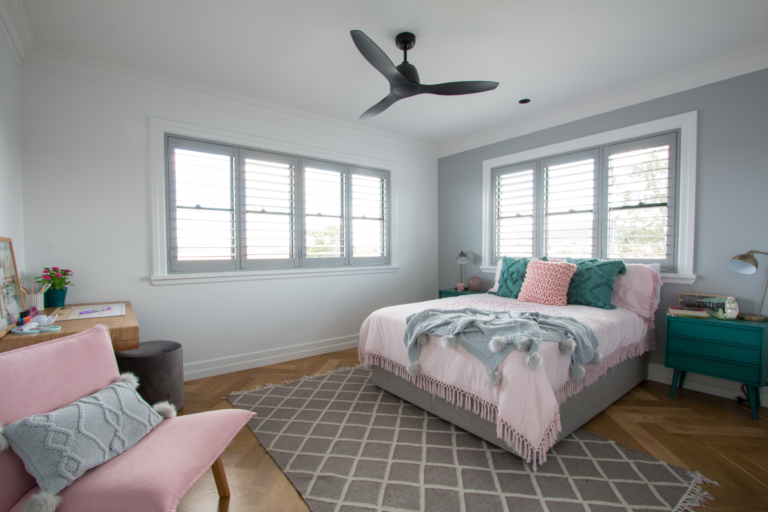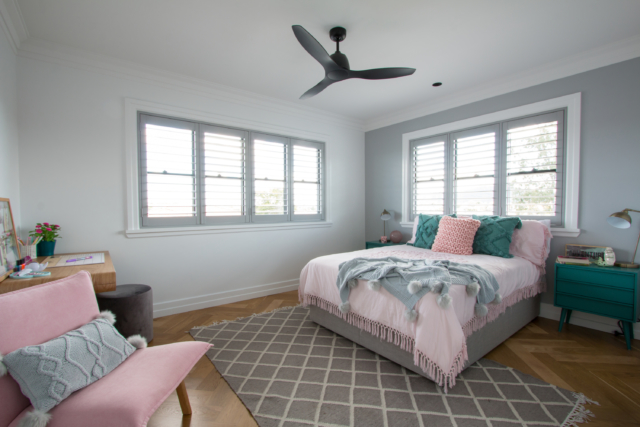 Another notable design feature is the home's new timber floors, laid in an on-trend herringbone design. "I feel like I should mention the herringbone floors because they are pretty amazing and Chris almost lost his marbles laying them!" says Christal.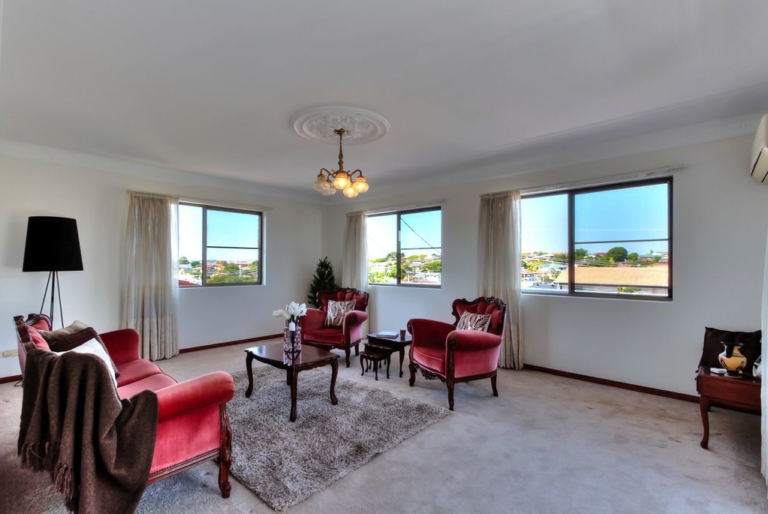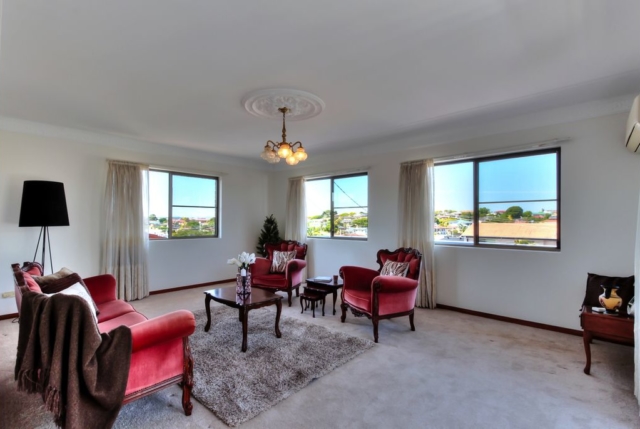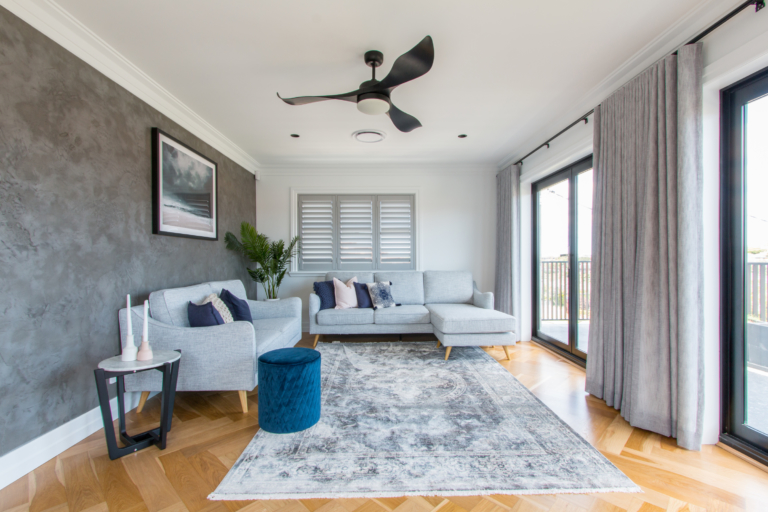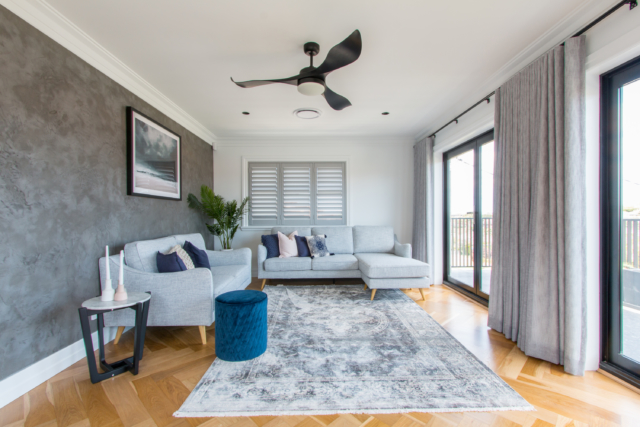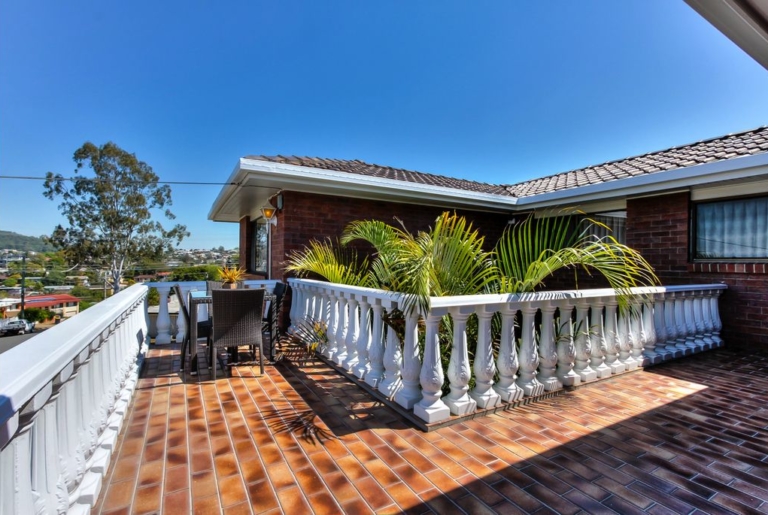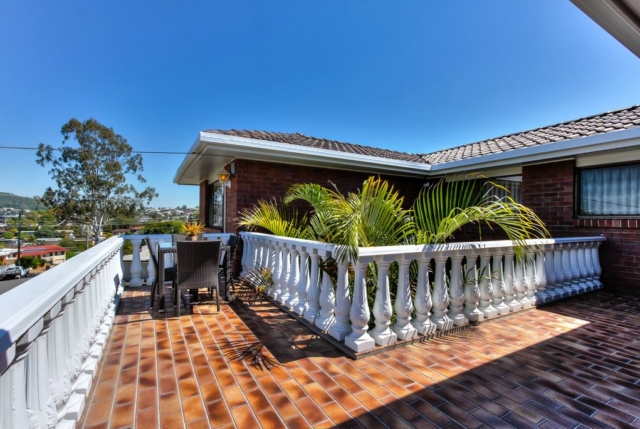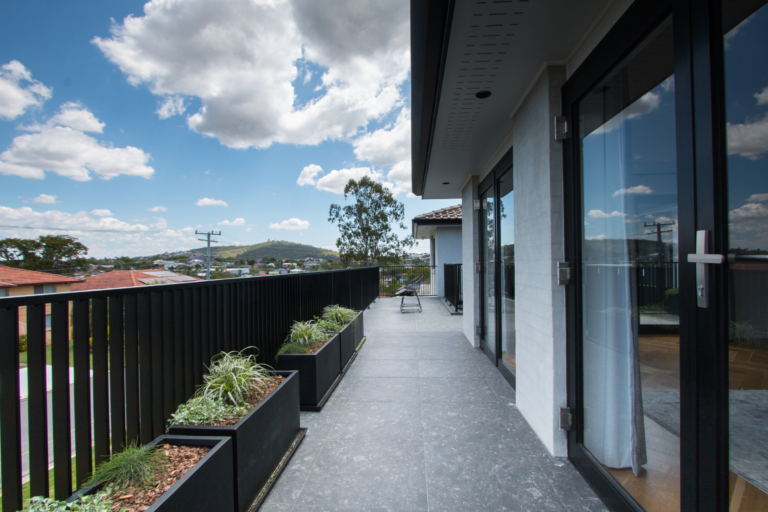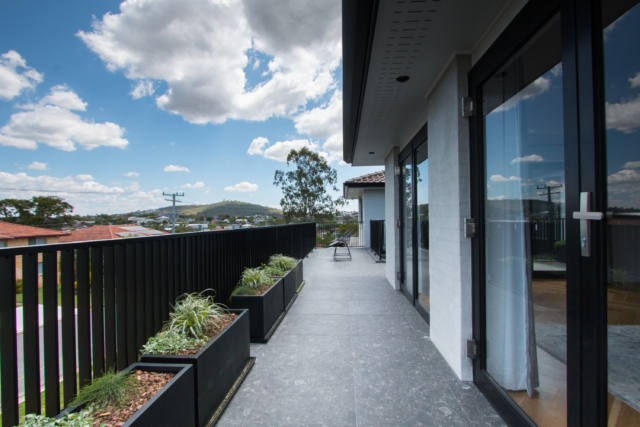 The backyard looks very different now too and the new outdoor fireplace ensures the space will be used all year. "Everyone knows when you live in Queensland, you entertain outdoors most of the time. We had made the inside look pretty amazing so we wanted to make sure whatever we did outside was special too. We teamed up with a great landscape designer, Elizabeth Weyer, and created a beautiful outdoor entertaining space which is light, bright and very inviting and connects with the inside perfectly," says Christal.