When contemplating what's hot and what's not in bathroom style, pink floor tiles and cream wall tiles usually fall firmly into the latter camp. That didn't stop interior designer and mum-of-two Biba von Euw from seeing what the upstairs bathroom in the house they now call home could become. "I love the old charm that terrace houses offer," says Biba "And I could see the potential as soon as I walked into the house on its open day."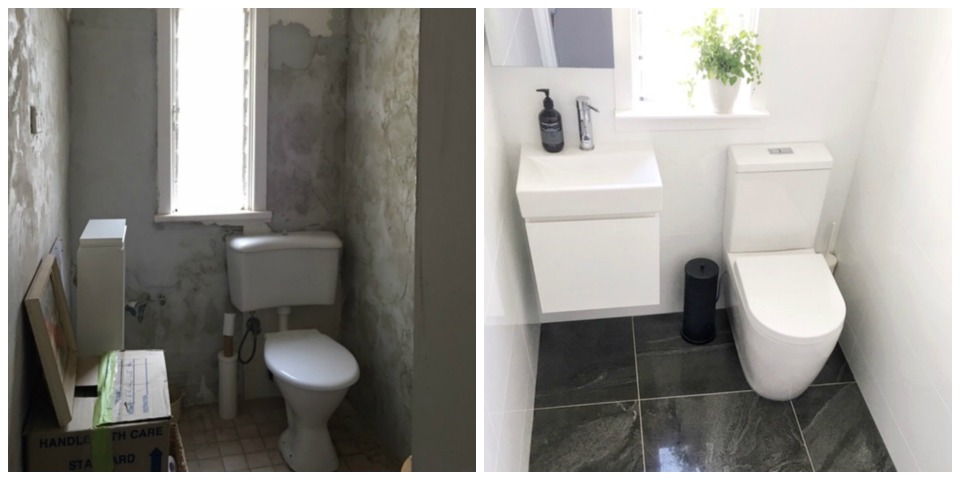 The old bathroom was dark, dank and pokey, with a lack of natural light and storage (not to mention those salmon shades). The family also discovered, after lifting the floor, that the joists were rotten from previous water damage and in need of immediate replacement. That didn't deter Biba however and once that issue was sorted, it was full steam ahead.
While the existed plumbing remained, everything else was replaced. "We selected new floor and wall tiles, vanity, mirrored cabinet, WX and all the tap ware," says Biba. And while Qantas aircraft engineer Markus made great strides with the project, removing all the old floor and wall tiles and repairing and rendering the walls, the family eventually got a hand from a number of professionals to help speed up the process.
As an interior designer, Biba works with renovators and renovations all the time but there were still a few suprises to keep her on her toes. Apart from the rotted joists and constant presence of dust, the actual magnitude of renovating a 'small room' was quite a shock. "It really was like opening a can of worms," says Biba. "Once we began demolishing the room we quickly realised that even though the bathroom was only small it required the big guns to complete the job.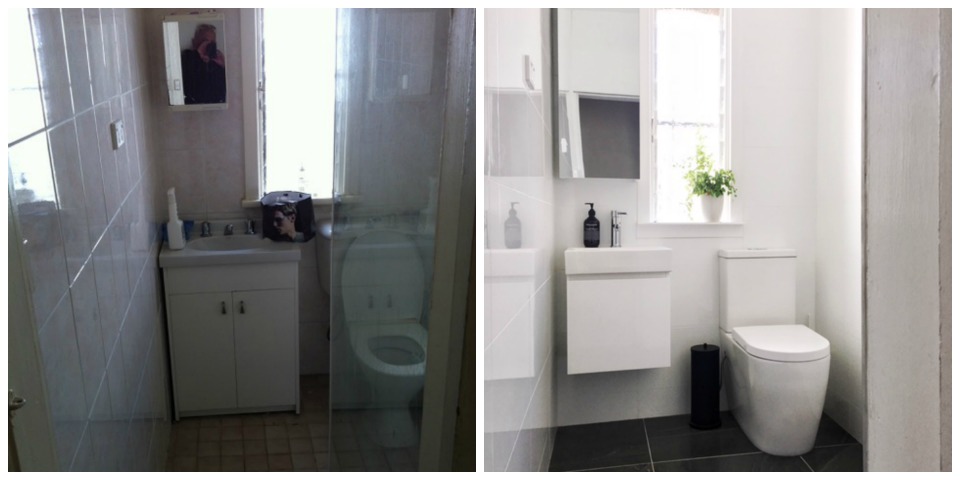 Despite the project taking slightly longer to complete that planned, the end result was worth the wait. The bright, shiny new bathroom is everything the family had hoped for. "The bathroom is so bright it literally shines now," says Biba, who admits she even sat in the completed room and toasted it with a glass of champagne.
Her best advice for soon-to-be bathroom renovators? Allow some buffer for the possible unknowns in the budget, always have a plan and know without pain there's no gain.
For more Real Renos, check out our archives