The cooler months lend themselves perfectly to recreating your garden, ready in time for summer barbecues and Aeroguard overdoses. Kill two birds with one stone by investing in a backyard that offers an inviting entertainment space as well as increases the worth of your property.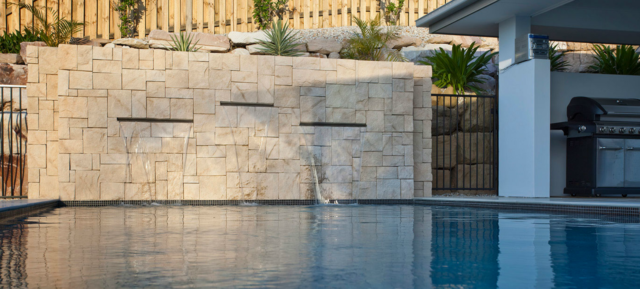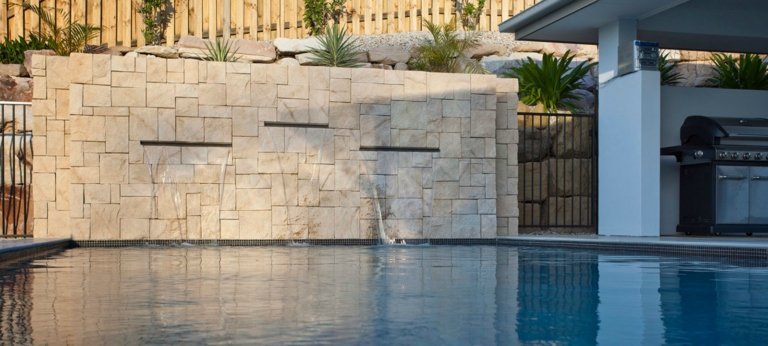 "Not everything you do in your backyard will turn a profit, but you should always try getting the best return on investment you can on the improvements you make. A well designed and planned backyard can add 20-to-30% to the value of your home. By improving your backyard and making it a great space that people can enjoy, you can add value to the overall property," said Simon Exleton, real estate agent at McGrath.
The 'Great Australian Backyard Survey' found that 82% of Australians consider an outdoor space an important factor when making the decision to rent or purchase a home. Abri Masonry's landscape expert Jason Hodges, suggests creating a space that is low maintenance and well presented as a first step to making a profitable backyard.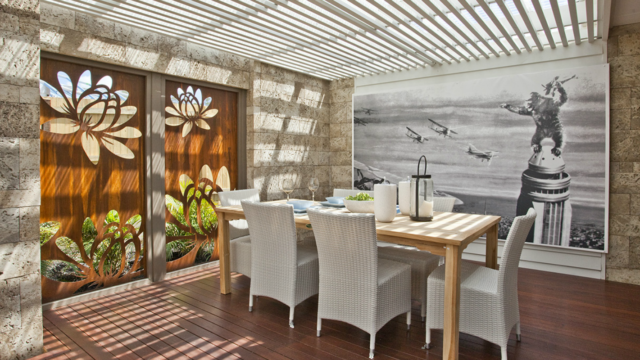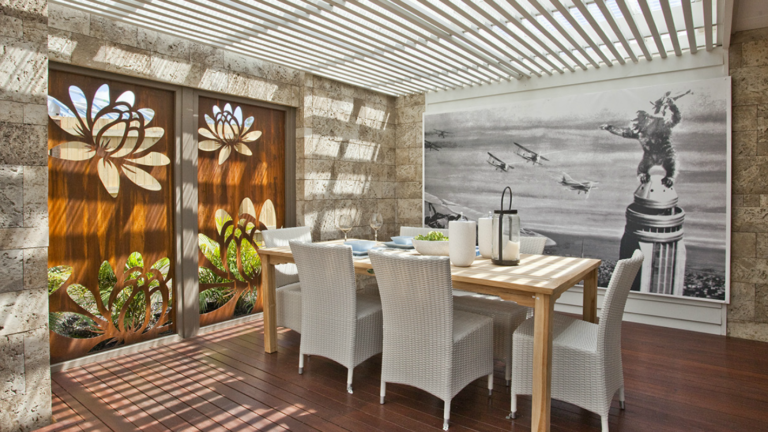 According to the survey, there are five essentials that make up the ideal Aussie backyard:
1. An outdoor entertaining/dining area that transitions smoothly from the indoor space but still creates a definitive outdoor space.
2. An outdoor kitchen is both a practical and aesthetic addition to the backyard, with many options beyond the standard BBQ. Use courtyard blocks to spruce up a bench top with a wine fridge tucked underneath.
3. A veggie patch compliments an outdoor kitchen and dining area and adds a real homely feel to your property. Your guests will also be impressed with the salad you whip up using those organic, home-grown cucumbers!
4. A pool area is at the heart of the Australian dream. The perfect hot summer entertainer for all ages. Spa additions are great for popping opens a bottle from the wine fridge and enjoying a romantic evening under the stars in the cooler months.
5. Water features can turn your backyard into a resort-style sanctuary, creating the ultimate getaway from the bustle of everyday life.
Visit Adbri Masonry for more backyard transformation ideas.