The latest figures from Commsec show that the size of an average house built in 2018/19 is 228.8 square metre; that's a 1.3 per cent decrease on last year. Often, this steady decrease in property sizes translates into backyard and entertaining areas that are smaller which means we have to be much smarter with our outdoor choices.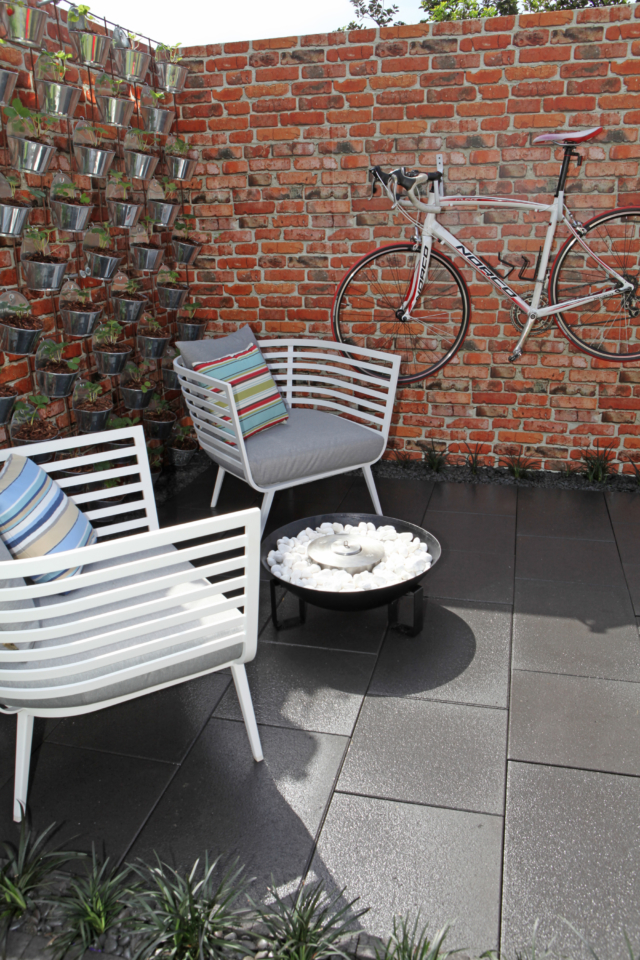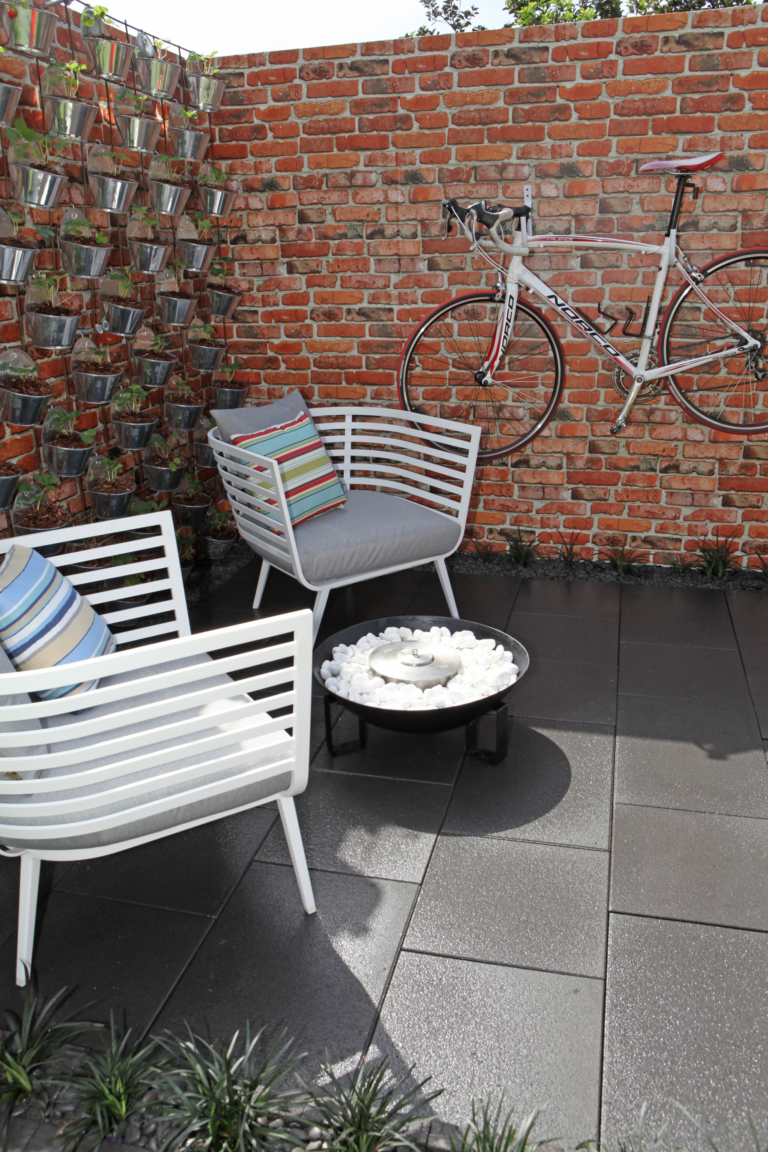 With outdoor living a favourite pastime for Australian families, ideas for creating small, but successful outdoor areas are in high demand. Luckily, whatever sized space you have to work with, from vertical gardens to built-in furniture and water features, there are countless ways to create an exceptional outdoor room to entertain, relax and spend time with family.
"You pay good money for land so don't waste it! Australians love the outdoors but are finding it increasingly difficult to achieve the right balance between indoor-outdoor living, especially when you have less space to play with," says DIY landscaper and Adbri Masonry ambassador, Jason Hodges who provides his top five ideas below, to maximise the potential of every inch of your backyard.
Get imaginative
To get the most out of the space you have, it's important to use it creatively. Use all available surfaces; look for opportunities to transform walls, unused corner areas and even pillars into features.
Add vertical gardens to any unused walls or wrap columns with decorative lighting or climbers. Green walls can transform a once-dull space into an inviting environment – layering with colour and texture will add visual interest and make the space look even bigger too.
Create space with visual illusions
Like a painting, you need to start with the right canvas and the foundation is your flooring. Because it is the largest surface, it's important to get this part right. Large format pavers work best in small spaces as they give the impression of greater space. Choose a light colour to open up the space and, for a modern and minimalist look, avoid intricate patterns.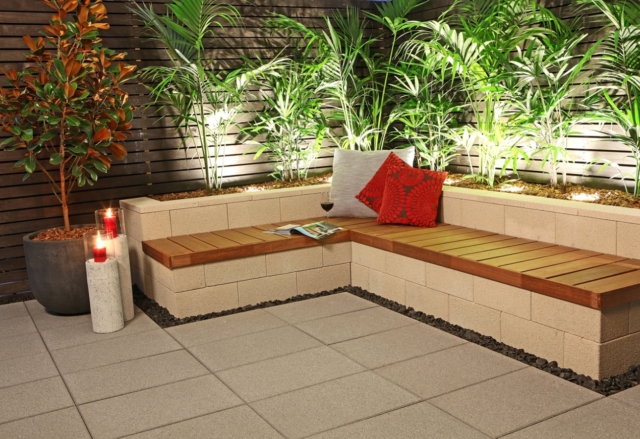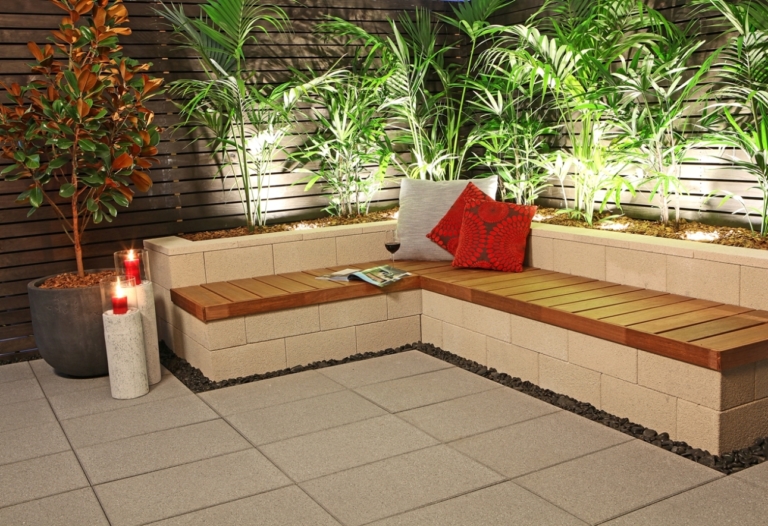 Smart furniture choices
In order to make the most of the area you have, choose space-savvy furnishings and clever storage solutions to form a practical outdoor space.
Firstly, when buying these pieces, embrace the small space; don't clutter what precious area you have with massive outdoor settings. Instead, choose furniture that will suit how you will most often use the space. If that's entertaining four people, pick a four-person setting – too often people 'go big' to accommodate the two or three times a year they have guests over and lose that precious space during the remainder of the year.
The other key idea for outdoor settings is looking for opportunities to create 'built-in furniture.' For example, a garden wall with capping stones can also serve as a seating wall.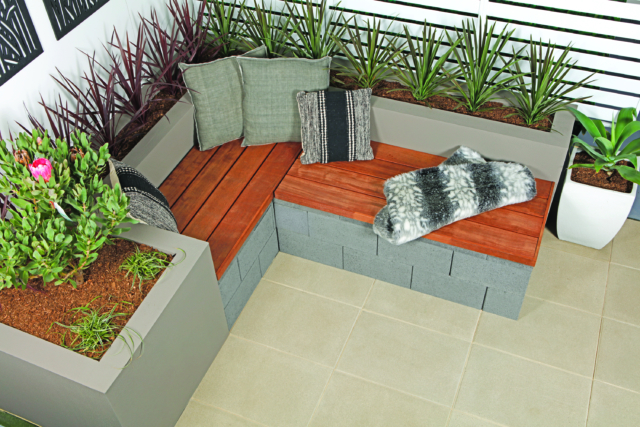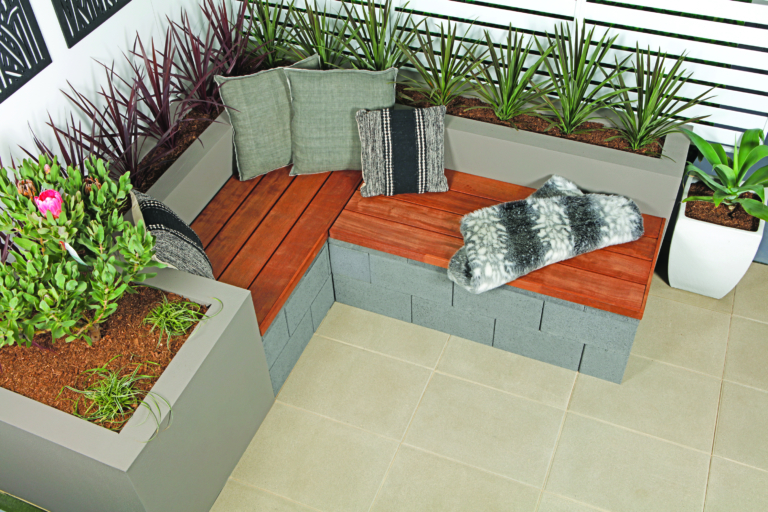 Create stand out features
Just because you're working with smaller spaces, it doesn't mean you need to work with small ideas. Consider an area of the yard to create a landscaped feature such as a raised planter area, a water feature or a sculpture that draws the eye.
Another great idea for drawing attention away from the size of your space is planting a beautiful garden. This can even include planting herbs around the edge as a border and installing a small water feature amongst any plants to help distract from the limited space.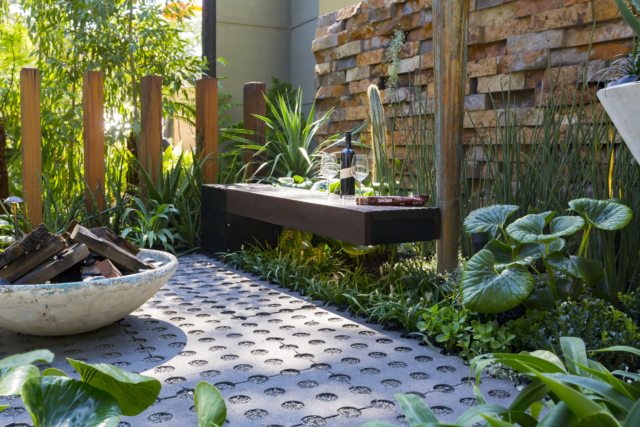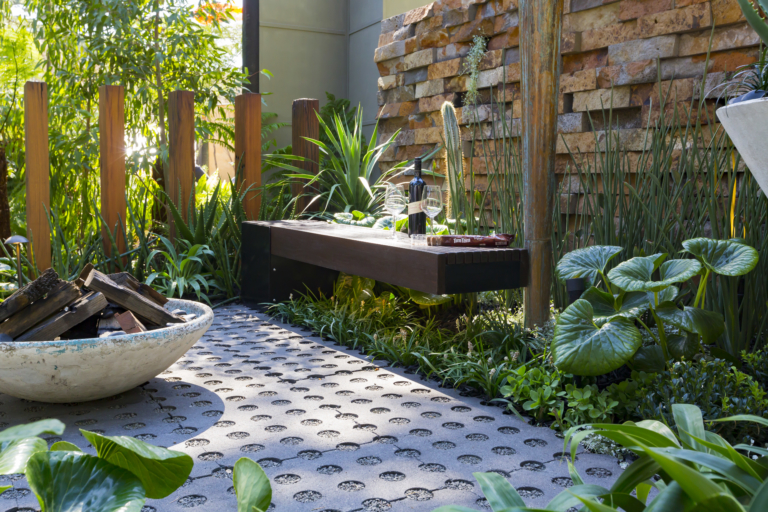 Keep it simple, keep it clean
A good clean up and declutter of your garden space can give it a new lease on life. Prune or reorganise plants and get rid of anything that is out of place. Take a look at your outdoor furniture and make sure it is in scale to the rest of the yard. And finally, keep it simple – a clean and simple backyard will give the illusion of more space.
For more on Adbri Masonry | Redfern rooftop garden home with killer Sydney views