While the utter devastation of our exquisite Aussie native flora and fauna sadly continues, we're continuing to celebrate all things Australian for the home. From textiles to wallpaper featuring native banksia, wattle, koalas and kangaroos, here's our pick of the most stylish Aussie-themed interior finds.
Trudy Rice 'King Fisher' table runner: Designed by Australian artist Trudy Rice, using original artwork and a unique printmaking method called 'solar plate etching,' this Kingfisher emblazoned linen table runner is rather gorgeous. The design is available as a place mat and cushion too. $150 (large).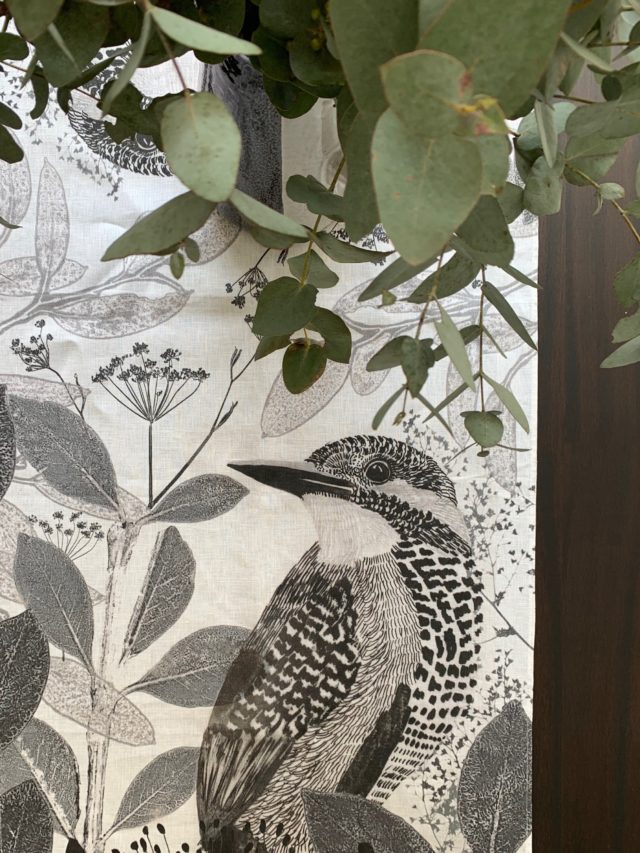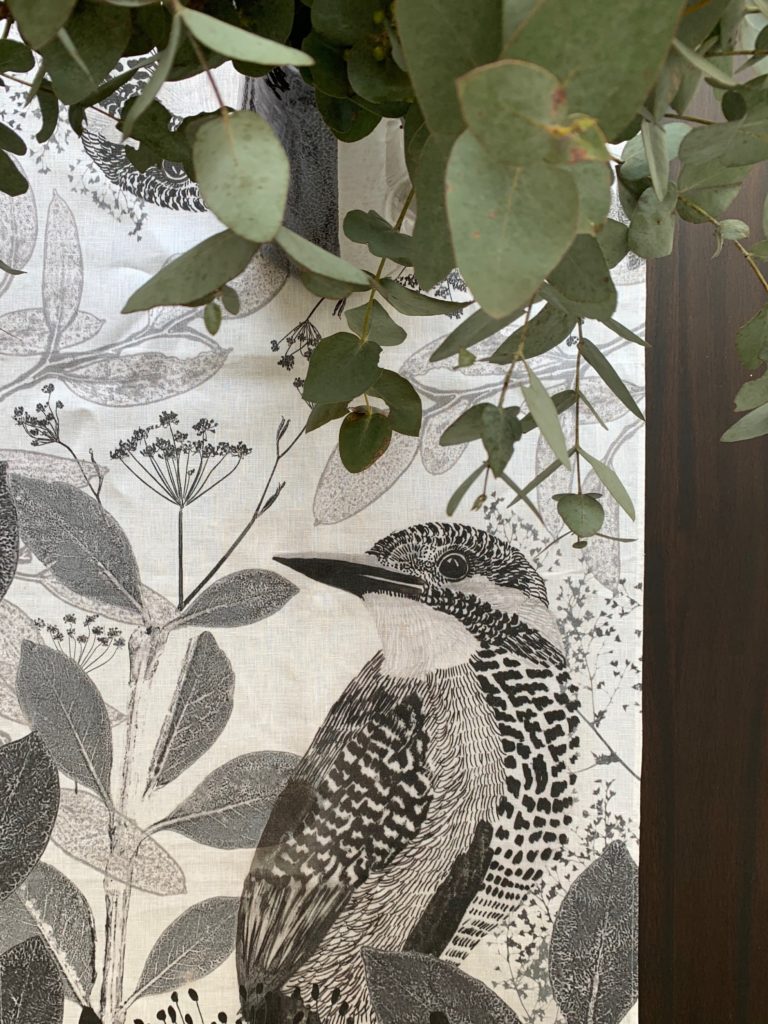 Adairs: The Aussie homewares giant has gone for the Australiana trend in a big way. In fact, there's so many designs to choose from, it was hard to pick a fave!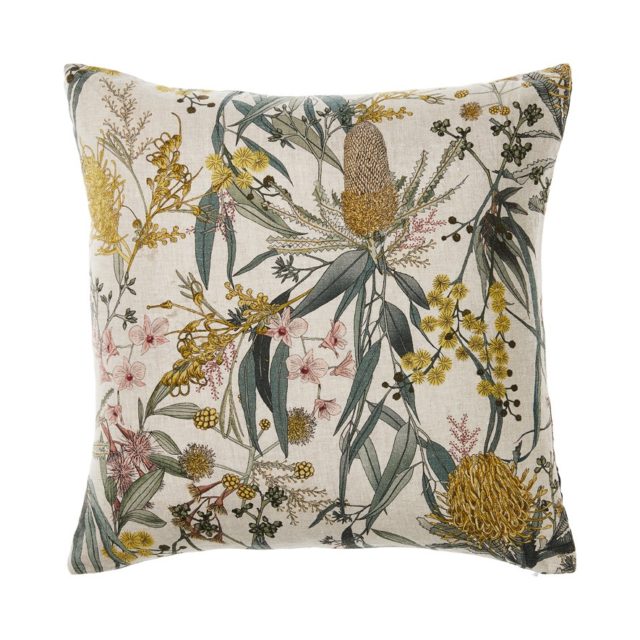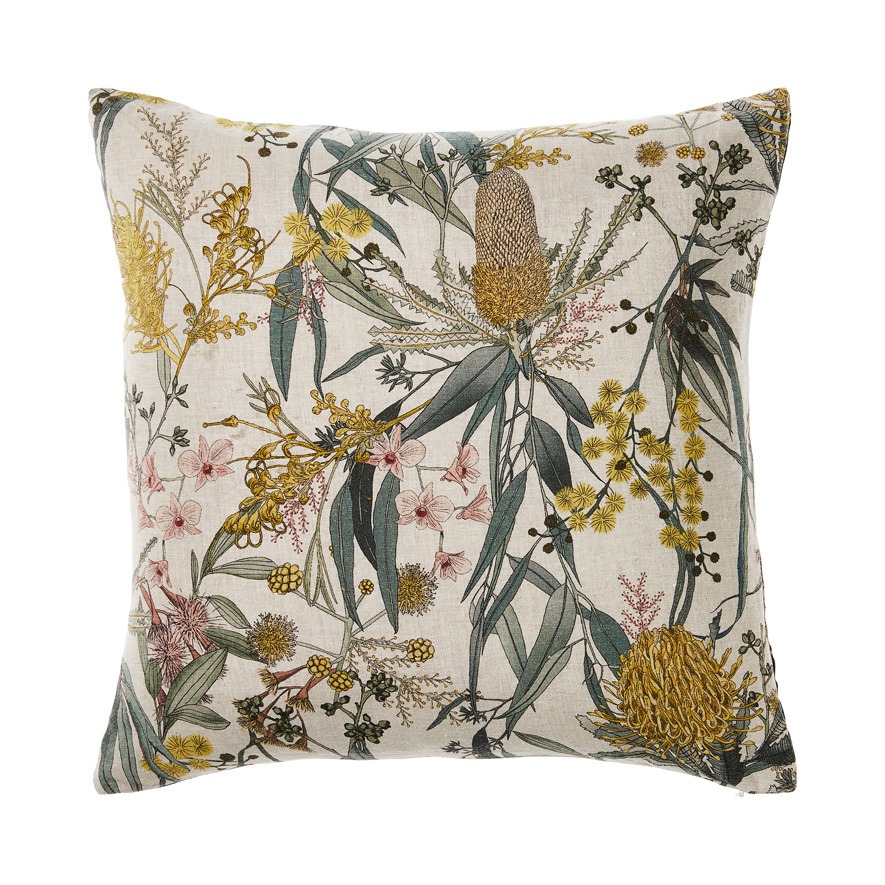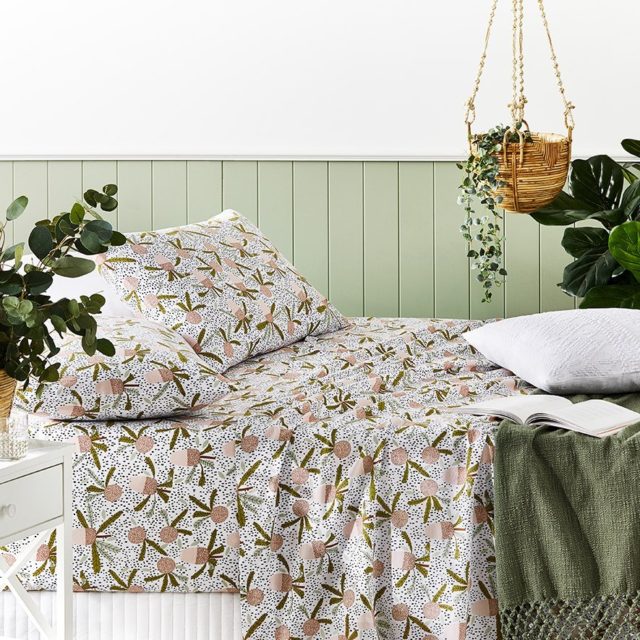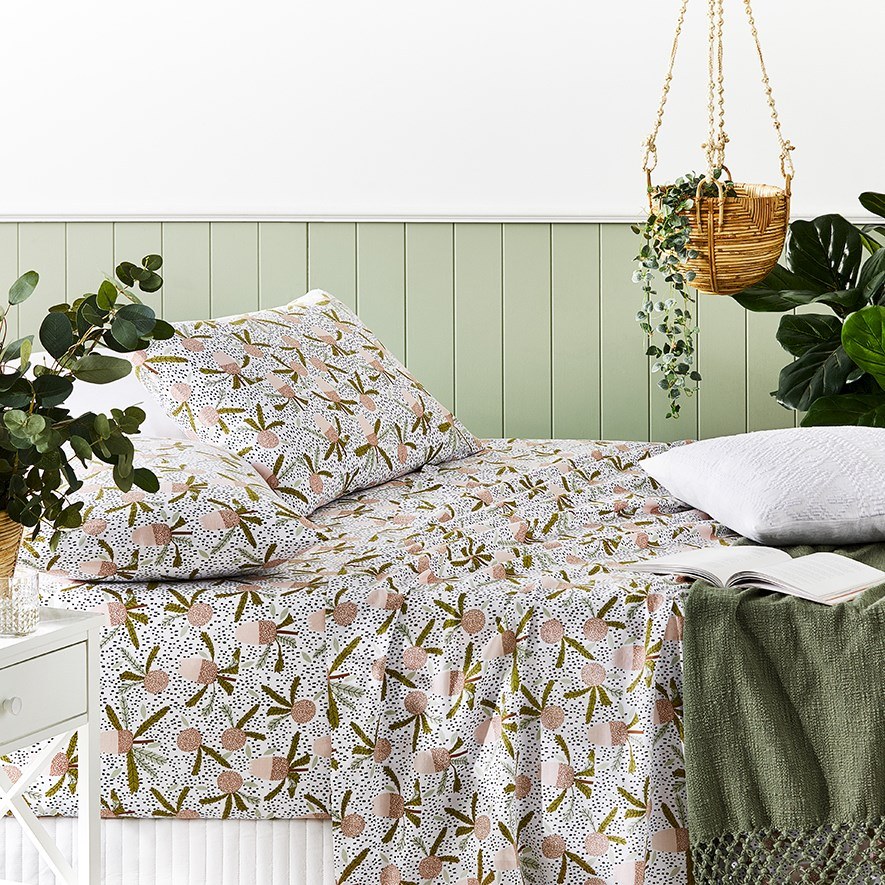 A La Mode Studio 'Oh Hi' koala photographic art print: Look at that sweet face! We love how modern this simple koala print looks when encased in a simple black frame. From $219.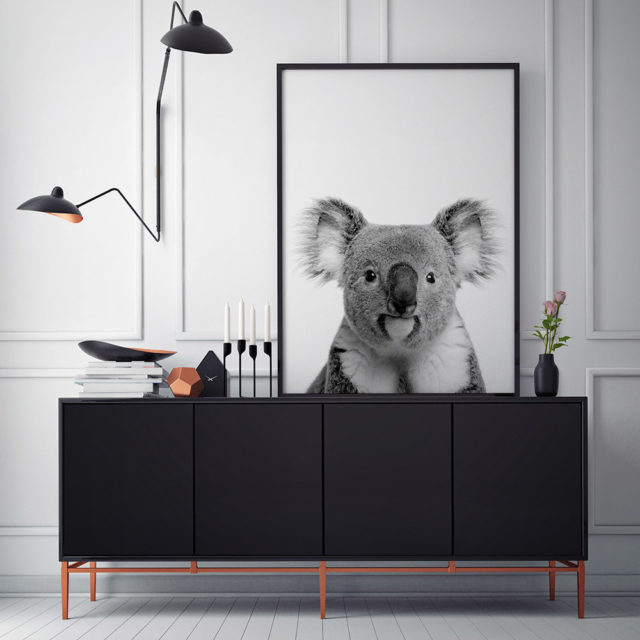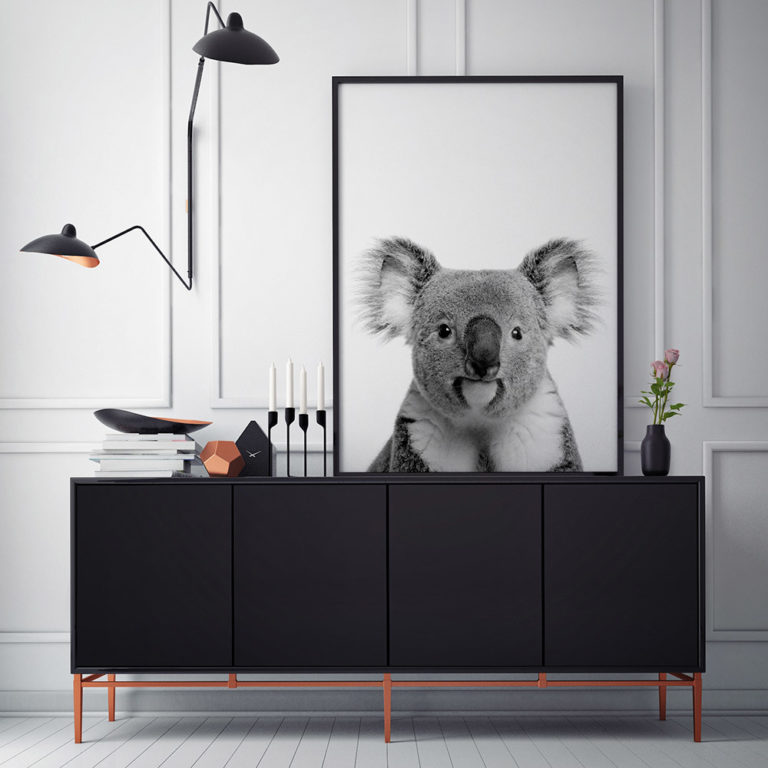 Pillow Talk wattle table setting range: Comprised of place mat and coaster, we love this set as seen here, paired with on-trend mustard. From $9.95.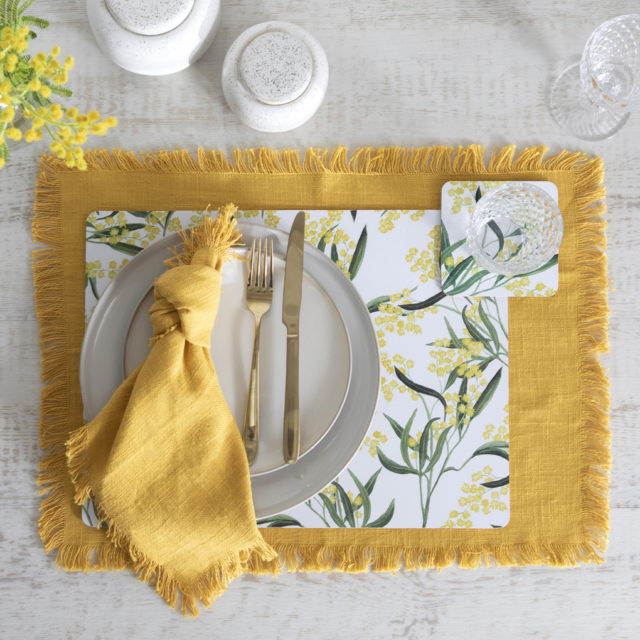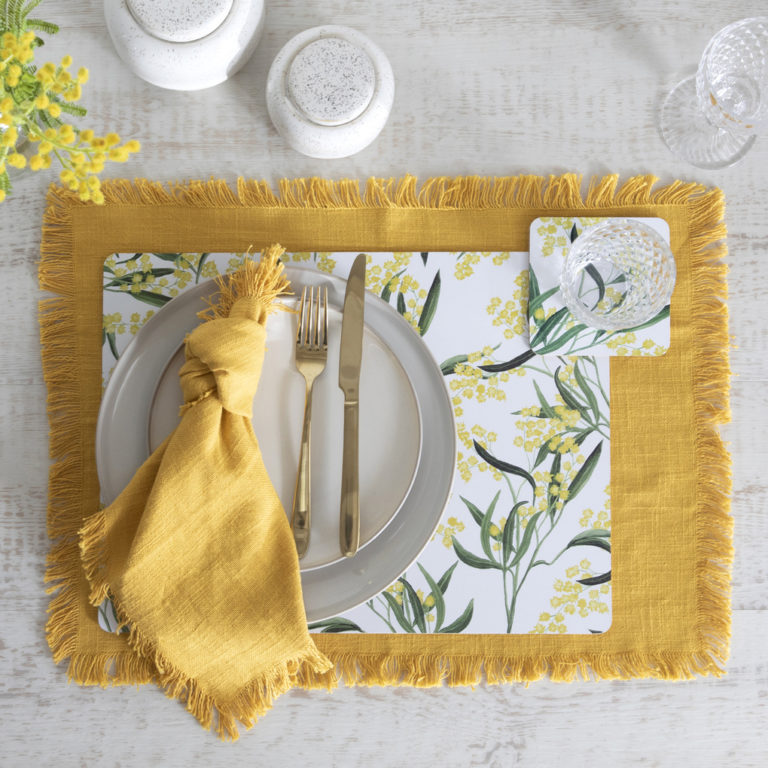 Audrey Gachet cockatoo print: This high quality Giclée print is a reproduction of a hand-painted watercolour cockatoo design and is available as part of a limited edition of 50 prints, signed and numbered by the designer. From $40.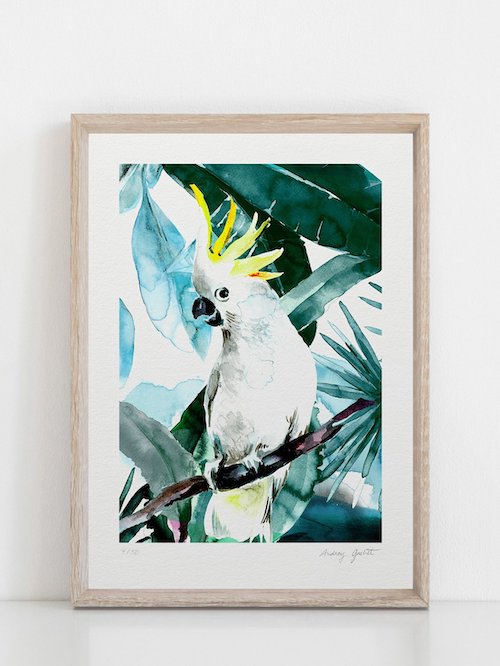 Willie Weston wallpaper and fabrics: Featuring the work of contemporary Indigenous artists, Willie Weston's beautiful designs evoke our stunning Aussie landscape. The artists are paid for every metre produced and we absolutely love the range's muted palette.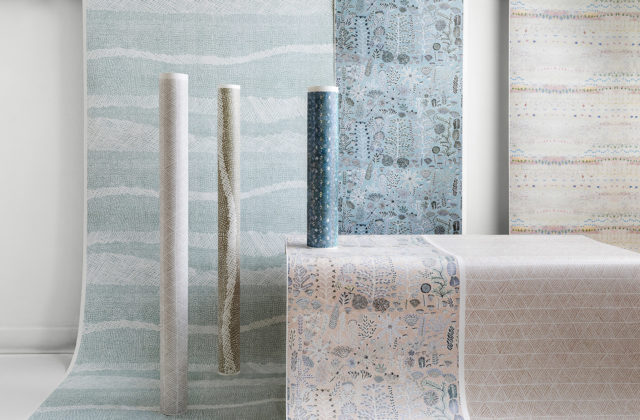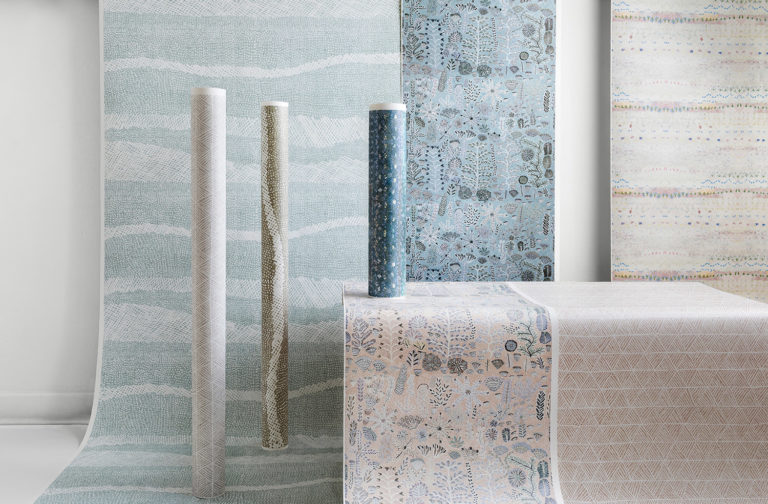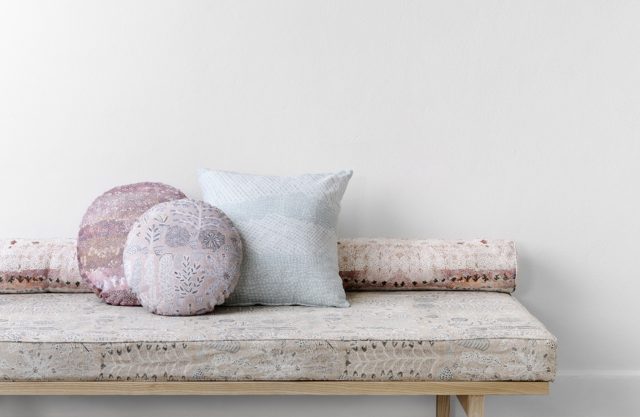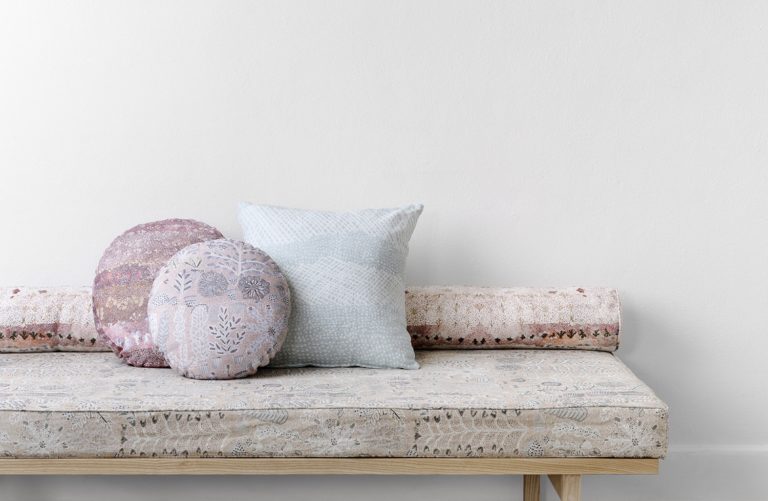 Marmalade Lion cockatoo activity mat: One for the babies, this mat features a very handy washable cover enclosing a waterproof insert made from thick, padded memory foam. The waterproof backing makes it suitable for the outdoors. $164.